The 5 Best Pilates Studios in Cork
No matter your age, gender, or current situation, it's never too late to get in shape or become a healthier version of yourself.
For this, many check out the best personal trainers in Cork or in other cities in Ireland. But for improved flexibility, increased muscle strength, and better balance, many specifically choose to do Pilates in Cork.
If you want to get into it, the best time to start is always now! But before proceeding with Pilates classes, let's look at the costs first.
How Much Do Pilates Classes in Cork Cost
The prices of the best classes for Pilates in Cork vary depending on the number of takers, specific offers, and class packages.
Here are some rates of our top picks for your initial reference:
Pilates Studio
Rates
Bikram Yoga Cork
10 Class Pack - €165

10 Class Monthly Membership (Auto-Renew) - €105

Addict Plus Monthly Membership (Auto-Renew) - €140

Drop-In 60 Min Class - €20

Drop-In 75/90 Min Class - €22

Early Bird Monthly Membership - €70

Intro Offer Unlimited Classes For 3 Weeks - €59

Elite Pilates Cork
Reformer Class Pass 3-Month Expiry

1 Class - €22.50

5 Classes - €105

10 Classes - €190




Reformer Class Pass 1-Month Expiry

4 Classes - €80

8 Classes - €139




PT Sessions (40 mins)

1 Person Initial 1 hour PT Consolation - €60

1 Person - €45 to €300

2 People - €75 to €520

3 People - €90 to €600

4 People - €100 to €640

5 People - €115 to €720

6 People - €140 to €815

Women's Fitness Cork
10 Class Pass - €109

Basic Membership - starts from €1 a day

Flex in the City
New Client Intro Pack (4 Classes + 1 on 1 Private Session) - €150
Method Fitness
Pilates Monthly - €70

Pilates 3 Months - €180

Pilates 12 Months - €500
The Best Pilates Studios in Cork
We assessed the studios offering the best classes for Pilates in Cork based on the following criteria:
1. Bikram Yoga Cork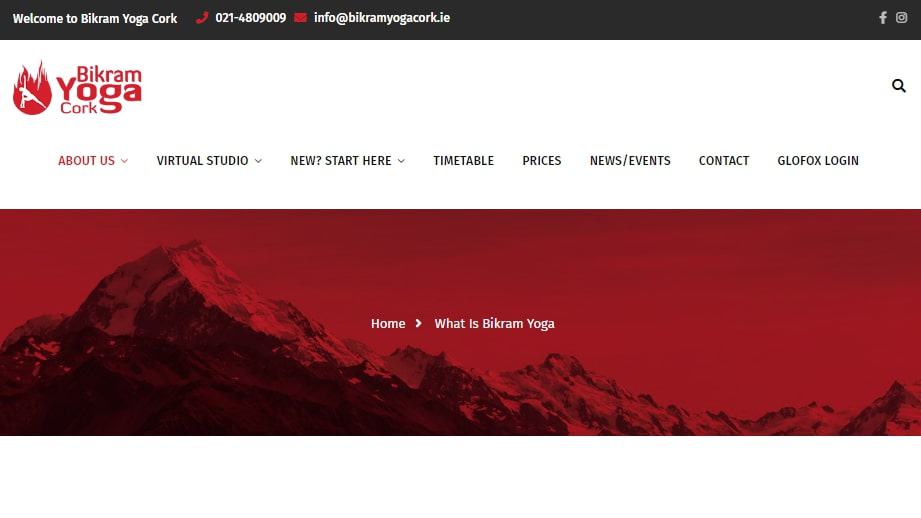 Test
Info
SERVICES
Yoga & Pilates Classes, Virtual Studio
WEBSITE
https://www.bikramyogacork.ie/
ADDRESS
Lowlands, Pouladuff Industrial Estate, Tramore Rd, Ballyphehane, Cork, T12 C85H, Ireland
CONTACT DETAILS
+353 21 480 9009
OPERATING HOURS
Monday - Saturday: 9:00 AM - 7:00 PM

Sunday: 10:00 AM - 1:00 PM
| | |
| --- | --- |
| AVAILABILITY | ★★★★★ (5/5) |
| CLASSES | ★★★★★ (5/5) |
| INSTRUCTORS | ★★★★★ (5/5) |
| VALUE | ★★★★☆ (4/5) |
For fitness goals involving fun and challenging workouts, Bikram Yoga Cork has some fabulous classes for you!
From the get-go, their studio is easily accessible and has plenty of parking spaces.
When we came in, their highly-trained team was already so friendly! They made us feel welcome so we got comfortable easily.
The facilities were also clean, with a spacious room and the availability of cold showers. The latter one is perfect after a hot Pilates session!
In particular, their Inferno Hot Pilates class offers an amazing full-body, low-impact, and high-intensity workout. This is performed on a yoga mat and towel in a heated room with energetic music.
Apart from this, it was also incredible that they have a wide range of class packages to suit all types of commitment levels. There was no pressure at all!
One client hadn't been physically active for years so she shared having difficulties in the beginning. But as time went on, she feels brilliant after every session now!
Another one had a back injury, and she was thankful to have been met with loads of professionalism and understanding.
We like that they took the time to support each and everyone in the class to reach their potential – very inspirational and empowering!
The customer service was also accommodating and helpful. They were knowledgeable and helped us navigate the most suitable classes for us.
But from our observation, they look like among the busiest studios due to having loads of clients. To avoid any hassle, make sure to book them early.
Overall, we found their classes great for the mind and body. Check out Bikram Yoga for your next sessions of Pilates in Cork!
Open every day
Welcoming and helpful team
Wide range of classes
Plenty of parking space
Good customer service
Easily booked due to loads of clients
Classes can be a bit painful for beginners
Customer Reviews
Big thanks
"Thanks to all the wonderful women at Bikram Yoga Cork. It was a pleasure being part of this studio. You made me feel welcome all the time, the quality of the teaching is high and you take your time to support everyone to reach their own potential. Thank you!" – Gianna Skomroch
Very personable
"I love the girls and the classes – very personable. You are constantly learning and improving. Nothing is too easy, or too difficult. I thoroughly look forward to hot pilates each Tuesday!" – Ashleigh Byrne O Brien
2. Elite Pilates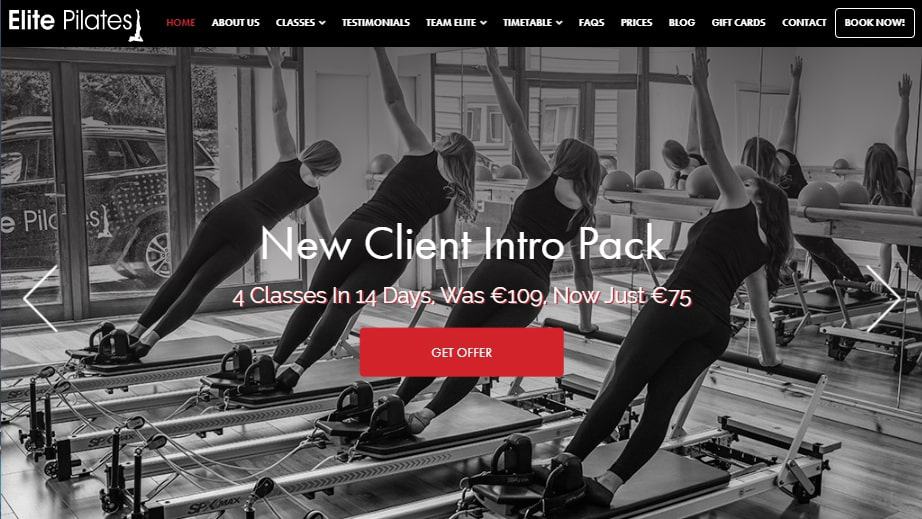 Test
Info
SERVICES
Reformer Pilates Classes, Personal Training
WEBSITE
https://elitepilates.ie/
ADDRESS
Donnybrook Commercial Centre, Block C3 Unit A and B, Donnybrook, Cork, Ireland
CONTACT DETAILS
+353 21 436 9097
OPERATING HOURS
Monday - Thursday: 9:00 AM - 9:30 PM

Friday: 9:00 AM - 4:00 PM

Saturday - Sunday: 9:00 AM - 12:00 PM
| | |
| --- | --- |
| AVAILABILITY | ★★★★★ (5/5) |
| CLASSES | ★★★★★ (5/5) |
| INSTRUCTORS | ★★★★☆ (4/5) |
| VALUE | ★★★★★ (5/5) |
If you want to experience something different every time you do Pilates in Cork, then Elite Pilates Douglas would be among your best picks!
Just when we thought we knew what was going to happen next, their instructors switched it up again! With this type of approach, you won't easily get bored.
But even if each instructor was unique in their style and technique, safety wasn't an issue. They presented us with personalised options to get the most out of each movement securely.
Over time, we were also given the chance to push our limits if preferred. This is so we can continue feeling great physically, with better posture, muscle tone, strength, and flexibility.
They were also nice and mainly contributed to the studio's friendly and supportive atmosphere. It was reassuring how they checked in on us every now and then to ensure our improvement.
A client we spoke to revealed that she was normally awkward and self-conscious in fitness classes. However, she felt encouraged and inspired by this studio's positivity.
Several others never really used to look forward to going to the gym as well. But now, they rarely ever miss Pilates from Elite!
However, don't get your hopes up too high at the beginning like several clients who got impatient. Progress takes time and this is certainly no different with Pilates.
Elite's classes were small, but their timetable was flexible and handy. Start doing wonders for your physical and mental well-being when you stop by Elite Pilates in Cork!
State-of-the-art studio
Unique style and technique
Supportive atmosphere
Small group workouts
Free assessment
Flexible timetable
Physical progress can take a while
Not that active on social media
Customer Reviews
Loving it
"Getting back into reformer Pilates was easy with the Elite Pilates team! Every class is different. Just when I think I know what to expect it's switched up and I'm challenged another way. Am loving it!!" – Paula Collins
Wonderful
"Can't recommend the team at Elite Pilates enough. Small class sizes and flexible timetable is very handy. It's done wonders for my physical and mental well-being. I was never one to look forward to going to the gym but I can honestly say I'd never miss a pilates class!" – Meriem Abbas
3. Women's Fitness Cork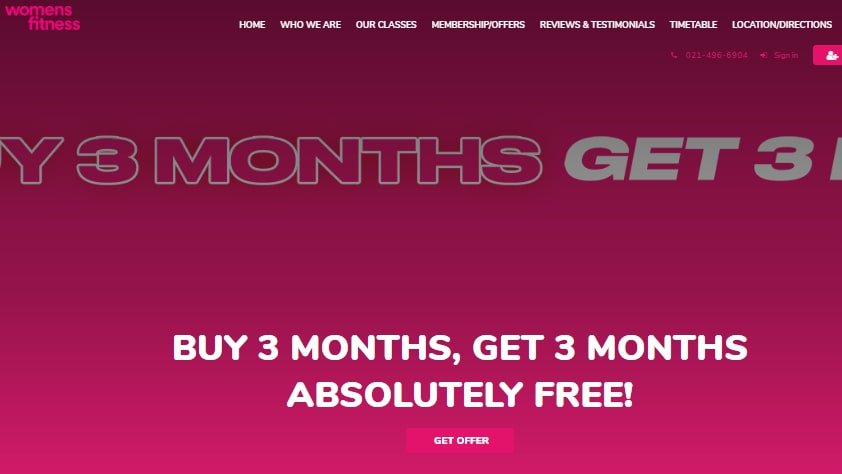 Test
Info
SERVICES
Annual Memberships, Personal Training, Fitness Classes, Nutrition Consultation & Weekly Weigh In
WEBSITE
https://womensfitness.ie/
ADDRESS
South Ring Business Park, Kinsale Rd, Ballyphehane, Cork, Ireland
CONTACT DETAILS
+353 21 496 6904
OPERATING HOURS
Monday - Thursday: 6:30 AM - 9:30 PM

Friday: 6:30 AM - 8:00 PM

Saturday: 8:30 AM - 5:00 PM

Sunday: 9:00 AM - 5:00 PM
| | |
| --- | --- |
| AVAILABILITY | ★★★★★ (5/5) |
| CLASSES | ★★★★★ (5/5) |
| INSTRUCTORS | ★★★★☆ (4/5) |
| VALUE | ★★★★★ (5/5) |
From beginner to advanced gym classes, Women's Fitness Cork has something for everyone!
The staff and trainers were warm, welcoming, and friendly. They were always ready to help and they didn't put a lot of pressure on their clients.
Many also appreciate their personalised services. Most people who come in here comfortably know each other on a first-name basis.
Our emails and queries were usually answered on time too! They gave us useful recommendations on how to stay fit and healthy.
We were able to select classes that suit our schedule as well. Because of this, staying in tiptop shape in a consistent manner wasn't a hassle at all!
Their gym was also clean with lots of equipment. Their wide variety of training and support at affordable prices also makes our stay worthwhile.
It's just a bit challenging that there isn't a shower area in their second building. We learned that they only open this location for larger classes.
But just so you know, their full changing room facilities such as power showers, lockers, and makeup area are only in their main building for now.
According to some clients, there has also been a massive turnover of staff lately for some reason. We hope this gets resolved soon and that the new employees would be good like the ones we met.
Altogether, having a great selection of workouts available at different times is their strength. Try them out and enjoy Pilates in Cork at Women's Fitness!
Caters to many ages and fitness needs
Good selection of workouts
Welcoming and friendly staff
Responsive to emails and queries
Affordable pricing
Showers are only available in the main building
Recent increase in staff turnover
Customer Reviews
Great gym
"Great gym, the pricing is affordable and the staff are always welcoming and friendly. The gym offers a wide variety of training and supports to help you get fit!" – Akvile Damarodaite
Amazing
"The range of classes is amazing and the staff are so welcoming and friendly! It really helped me feel more comfortable with starting the gym for the first time." – Chloe Smith
4. Flex in the City Pilates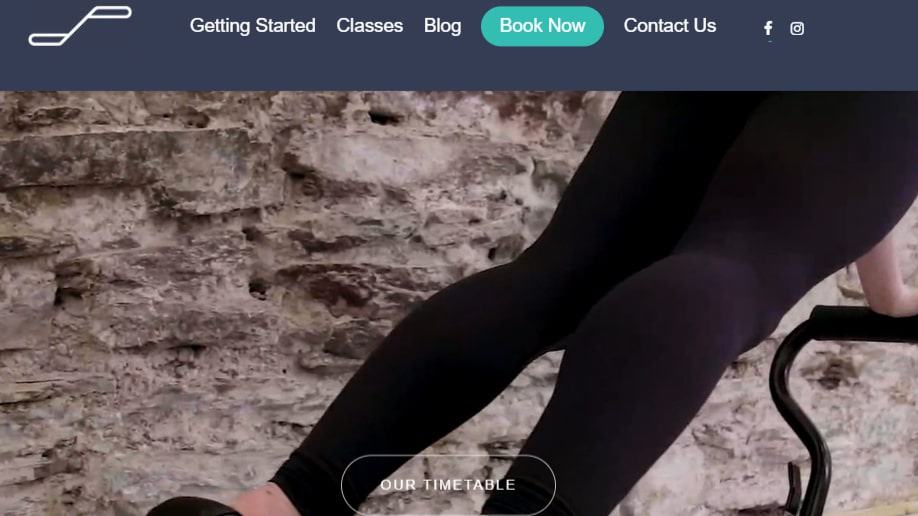 Test
Info
SERVICES
Barre & Pilates Classes
WEBSITE
http://www.flexinthecity.ie/
ADDRESS
41 Penrose Wharf, Alfred St, Cork, Ireland
CONTACT DETAILS
+353 21 239 1700
OPERATING HOURS
Monday - Friday: 6:30 AM - 9:00 PM

Saturday: 8:00 AM - 2:00 PM

Sunday: 9:00 AM - 1:00 PM
| | |
| --- | --- |
| AVAILABILITY | ★★★★★ (5/5) |
| CLASSES | ★★★★☆ (4/5) |
| INSTRUCTORS | ★★★★★ (5/5) |
| VALUE | ★★★★★ (5/5) |
Many can vouch for Flex in the City's dedication in helping clients who've had injuries in the past.
What we liked about this studio is they have classes as early as 6:45 AM and as late as 8:15 PM throughout the week. This made it a lot easier for us to dedicate time to physical activities.
In addition, it was helpful that they offer one-to-one sessions and consultations. This is good for clients who are dealing with sore muscles or certain issues with their movement.
And once these clients become more comfortable, they could already benefit more from a group class!
We just wish most of their pricing could be seen on their website so it's easier for clients to make an initial decision before reaching them.
Nevertheless, their staff was approachable and never intimidating. Aside from being well-accommodated, we also felt so great after each class!
This studio's genuine warmth and positive environment had been a source of motivation for us even during the toughest of classes.
We didn't feel like we were only working out, but that we were also spending time with friends. It was also a bonus that the place was comfortingly clean and organised!
Although Pilates classes are usually marketed toward women, you'll be surprised to see lots of men here. Experiencing their classes breaks the gender stereotype for Pilates.
For these reasons, anyone can enjoy Flex in the City's fitness classes. With them, you'll have a great time doing your Pilates in Cork!
Availability of classes at different times
Approachable staff
Warm and positive environment
Personal training works wonders
Beginners may experience difficulties in group workouts
Most pricing info aren't available on their website
Customer Reviews
Highly recommended
"Highly recommend Flex in the City! Excellent classes, beautiful studio, never intimidating, always feel welcome and ALWAYS feel great after each class!" – Anna Lehane
So welcoming
"I felt so welcome from the minute I went in the door! Juliette was brilliant! Looking forward to next week already!" – Caroline Gordon
5. Method Fitness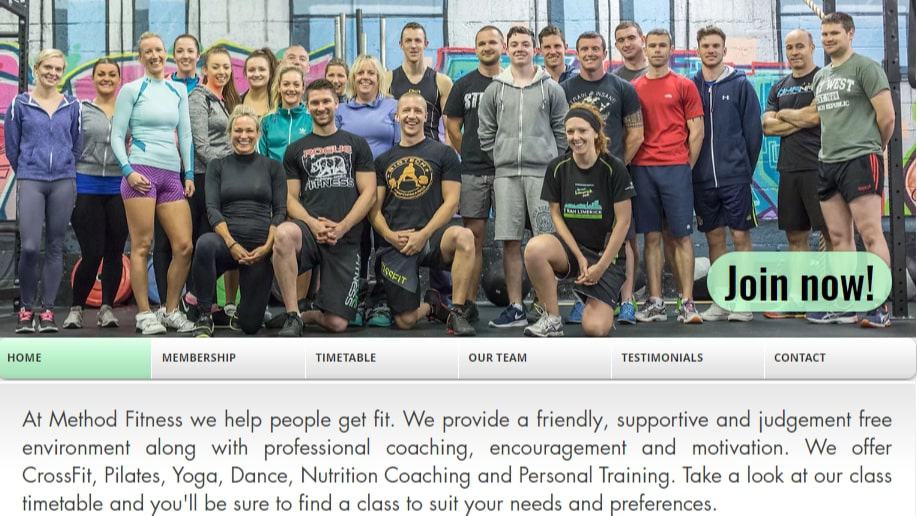 Test
Info
SERVICES
Pilates, CrossFit, Personal Training, Nutrition
WEBSITE
https://www.lifestylestudios.ie/
ADDRESS
Unit 12 Millfield Industrial Estate, Commons Rd, Blackpool, Cork, Ireland
CONTACT DETAILS
+353 21 439 1024
OPERATING HOURS
Monday - Friday: 6:00 AM - 2:00 PM, 4:00 - 9:30 PM

Saturday: 10:00 AM - 2:00 PM
| | |
| --- | --- |
| AVAILABILITY | ★★★★☆ (4/5) |
| CLASSES | ★★★★☆ (4/5) |
| INSTRUCTORS | ★★★★★ (5/5) |
| VALUE | ★★★★★ (5/5) |
Method Fitness gym sets a high standard in terms of their instructors, equipment, cleanliness, and classes, especially for Pilates in Cork!
This was a very friendly gym because there was always a time for a laugh or chat. Everyone showed us a tonne of encouragement too.
Aside from being in a community of fun and supportive people, the instructors took their time to assess our fitness level from time to time as well.
They gave us some valuable health and fitness tips. They wanted to hear about our personal goals and let us focus on our development.
Rather than being stressed out in a competitive setting, we enjoyed getting a slow but steady approach when it comes to our progress.
Just one thing, though. Unlike other gyms or studios, Method Fitness is closed on Sundays. If you choose them, it's better to work them around your schedule in advance.
Additionally, some clients get confused because this studio just transferred under a new name. Perhaps, they weren't able to communicate this change properly on their online platforms.
But if you want to get fit and strong in the most reassuring way, make sure to reach Method Fitness for great sessions of Pilates in Cork!
Clean and organised
Good personalised coaching
Supportive and friendly people
Slow and steady approach to progress
Change of studio name causes some confusion
Closed on Sundays
Website can still be improved
Customer Reviews
Strongly recommend
"Method fitness is a purely awesome place to workout. Friendly, approachable and professional coaches are there to assist and help in every way possible. If you want to get fit and strong, that's the right place to go. Strongly recommend!!!" – Mariusz Tos
Fantastic
"This is a fantastic gym!! Very clean, great friendly atmosphere. All the trainers are very helpful and take an interest in you no matter what fitness level you're at. I really like how they give me tips and to get the most out of every workout." – Declan Harrington
FAQs About Pilates in Cork
---
There you go! We hope you liked our review of the best fitness studios offering Pilates in Cork. May you find the most suitable place to enjoy life healthier!
If you want to find more fitness-related services, start with our reviews below to learn more!
More Resources for Pilates in Cork