The 5 Best Doctors in Waterford
Getting sick is part of life. It's just almost impossible to avoid whether you're a child or an adult.
To combat this, you'll need the treatments from one of the best doctors in Waterford! Ahead, we've listed our top choices on this subject, so you're in the right place if you haven't found a doctor in the county yet.
This article also comes with answers to questions you might have about doctors plus some tips that'll aid you in your search for the right physician.
Doctor Fees in Waterford
Firstly, let's tackle treatment costs.
We've already outlined the fees of our featured clinics in the table below for your reference. If you need to contact the clinic, that means they didn't provide info on their rates online.
CLINIC/HOSPITAL
SERVICE
FEES
John's Hill Medical Practice
Women's health
Men's health
Children's health
Mental health
Pregnancy care
Family planning
Travel vaccines
Health screening
Seasonal influenza vaccination
Need to contact
Fitzpatrick's Medical Centre
Short phone/video consultation
 
Full phone/video consultation
 
Prescription/administration
 
Menopause clinic
€30
 
€50
 
€20
 
€200 (3 visits)
Carrigdhoun Surgery
Consultation fee  

Student fee
€50  

€35
UPMC Whitfield
Consultation
Need to contact
Doctor 365
Consultation  

Prescription
€40  

€25
The Best Doctors in Waterford
Finally! Here are our selections for the best doctors in Waterford!
1.   Dr Paul O'Hara – John's Hill Medical Practice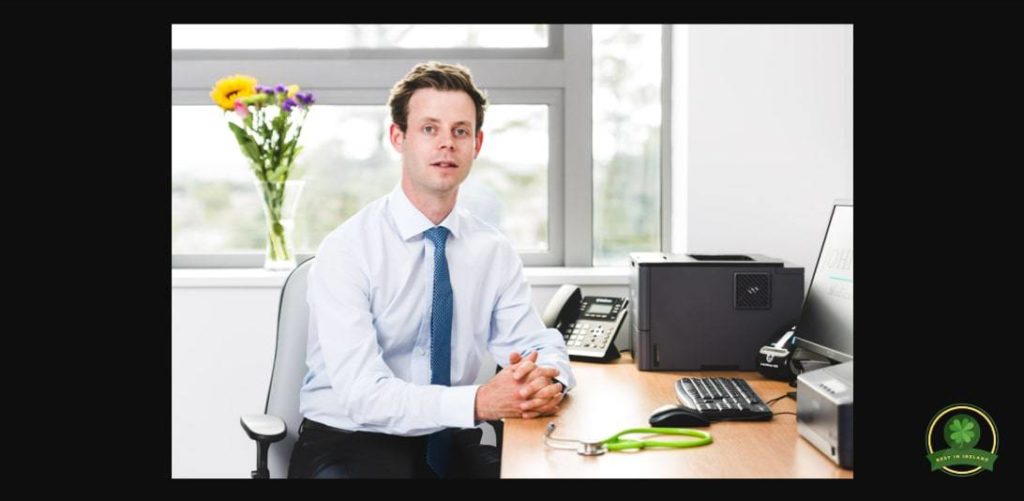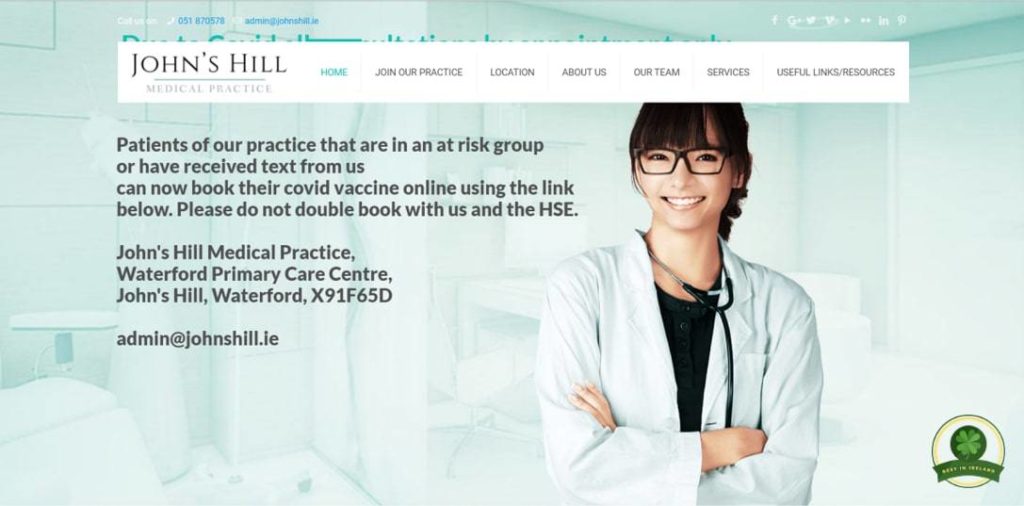 SERVICES
Women's health, men's health, children's health, mental health, pregnancy care, family planning, travel vaccines health screening, and seasonal influenza vaccination
WEBSITE
https://johnshill.ie/
ADDRESS
Waterford Primary Care Centre, John's Hill, Waterford, X91 F65D
CONTACT DETAILS
051 870578


[email protected]

OPERATING HOURS
8:30 am to 5:30 pm (Monday – Friday)
Located at the Waterford Primary Care Centre, John's Hill Medical Practice is a relatively new practice that opened last 2018.
It has services for the whole family, including mental health, health screening (e.g. lung function testing, cervical smear testing, etc.), and vaccinations.
While John's Hill Medical Practice opened fairly recently, its doctors have multiple years of experience between them.
One of its three practitioners is Dr Paul O'Hara, a University College Dublin (UCD) graduate whose experience extends to all areas of acute and chronic diseases such as asthma, COPD, hypertension, and so on.
Many people suffer from diabetes worldwide, so if you're one of them, diabetes care is Dr O'Hara's particular interest.
As proof, Dr O'Hara is a member of the Local Waterford DIGP, a voluntary group created by GPs to improve diabetes care in the community. In addition, he also carries out paediatric medicine.
In terms of facilities, John's Hill Medical Practice is particularly convenient for patients. It's equipped with ample free parking space and is also wheelchair accessible.
Unfortunately, they don't accept walk-in appointments. However, they do keep emergency slots for kids but only in the mornings.
Clinic has multiple doctors
Keeps emergency slots for kids
Free parking
Building is wheelchair accessible
Website has links to other patient resources
Closed on weekends
No walk-in appointments for adults
No mention of phone/online consultations
Customer Reviews
Many of John's Hill Medical Practice's patients have great reviews for Dr Paul O'Hara, including his co-doctors.
"I would say best GP 's in Ireland and well organised every thing , especially I have to thank Dr Paul O Hara who really helped and supported us, i really regret moving to Sligo now, i can't find any good Doctors like here in John's hill. Best best ever." -Midhura Dharmajan
"Excellent doctors.. Excellent nurses.. Excellent administration staff!!!" -Margaret Duffin
"I just can't find the right words to express how good this practice is, kind, sincere, genuine, no fobbing you off and that's just the cleaning staff 😊 All three doctors are fab, thank you 👏👏👍👍" -Anonymous
2.   Dr Sinead Fitzpatrick – Fitzpatrick's Medical Centre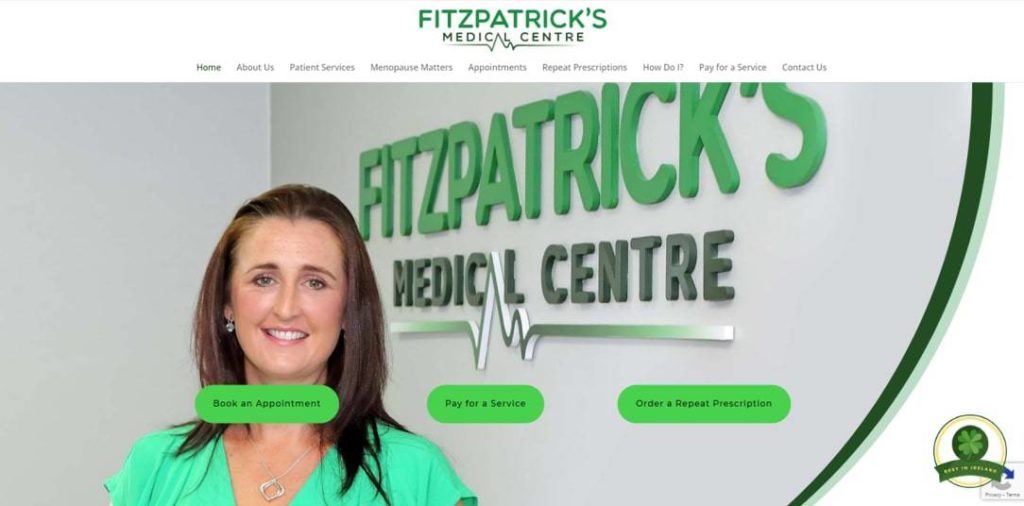 SERVICES
Acute GP services, women's health, men's health, mental health, children's health, chronic disease clinics, occupational health, menopause clinic, sports and MSK medicine, specialised medicals, travel medicine, and haemochromatosis clinic
WEBSITE
https://fitzpatricksmedicalcentre.ie/
ADDRESS
32-33 Ballybricken, Waterford. X91KT1D
CONTACT DETAILS
051 875323


[email protected]

OPERATING HOURS
8:30 am to 12:00 pm, 2:00 pm to 5:00 pm (Monday – Friday)
Dr Sinead Fitzpatrick has headed Fitzpatrick's Medical Centre since 2011. She and her team provide a wide array of medical services for both men and women of all ages.
However, helping women cope with menopause is one of their key services. Hence,
we'd particularly recommend her (as well as her partner doctor) for women who are going through or about to go through this stage in life.
Dr Fitzpatrick has garnered academic prizes for obstetrics and gynaecology during her stay at UCD. She maintains an interest in this field and has obtained specialised qualifications in family planning as well as further training concerning menopause.
Moreover, she carries out a variety of contraception services, including IUDs, insertion of Mirena coil and Implanon.
She doesn't just focus on women's health. As a sports enthusiast, her medical expertise extends to sports and musculoskeletal medicine, along with diabetes and asthma care.
Meanwhile, consultations with Dr Sinead and her team are very convenient as patients can opt for face-to-face, telephone, or online consultations.
In terms of facilities, Fitzpatrick Medical Centre is also ideal for persons with disabilities as it can be accessed via a lift. Plus, it's equipped with a dedicated disabled parking space.
Clinic is disability-friendly
Specialises in menopause treatment
Offers phone/online consultations
Website has links to other patient resources
Clinic has two doctors
Closed on weekends
No info on parking space
Customer Reviews
A patient had this to say about Dr Sinead:
"Excellent, Dr. Sinead and Dr. Susan go out of their way to offer a first-rate service. The ancillary staff, Neasa, Karen and Breda are a pleasure to meet always. Always the little extra touches!! Thanks a million." -Lucia Farrell
3.   Dr Caroline Feeney – Carrigdhoun Surgery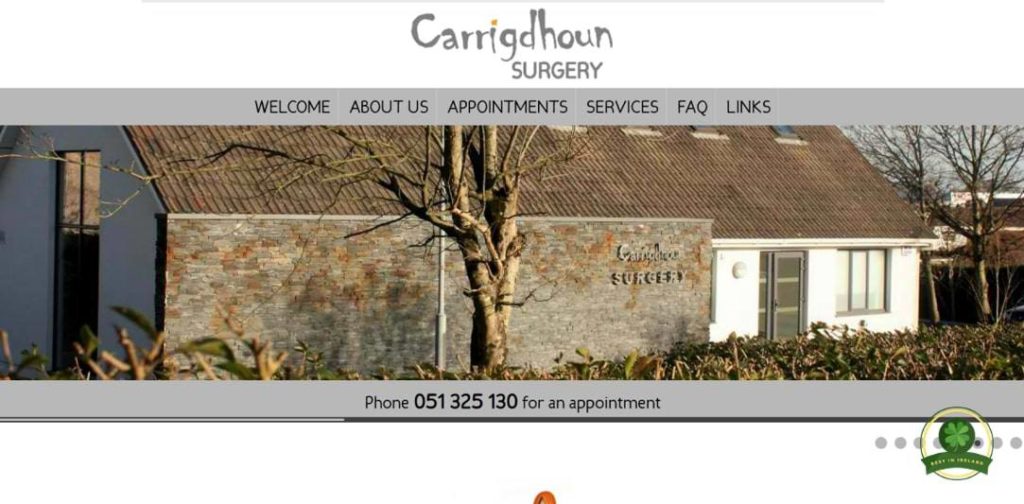 | | |
| --- | --- |
| SERVICES | Women's health, men's health, family planning, intrauterine coil and Implanon insertion, cervical screening, student health, maternity care, childhood vaccinations, sexual health screening, travel health and vaccinations, preventive health and health screening, cryotherapy and minor surgery, blood pressure 24-hour monitor, electrocardiogram, diabetes care, smoking cessation advice, wound care and dressings |
| WEBSITE | http://carrigdhounsurgery.ie/ |
| ADDRESS | Williamstown Rd, Waterford |
| CONTACT DETAILS | 051 325 130 |
| OPERATING HOURS | Telephone lines: 9:00 am to 12:30 pm, 2:00 pm to 4:30 pm (Monday – Friday) |
Dr Caroline Feeney is one of Carrigdhoun Surgery's 4 doctors. Another UCD graduate, this GP has gained experience in a wide range of medical fields such as psychiatry, paediatrics, emergency medicine, and elderly care.
She also has completed several diplomas, particularly in child health, obstetrics and gynaecology, and practical dermatology. This includes certificates in family planning, long-acting reversible contraceptives, and intrauterine contraceptives.
Add to this are courses in minor surgery, dermatology, and dermoscopy, and further qualifications as regards diabetes management and cardiovascular disease taken from the University College Cork.
Carrigdhoun Surgery's services are similar to our first two entries. Availability might not be much of a concern because their medical team is made up of 4 doctors and 2 nurses.
As to what's lacking in this practice, they only allow patients to book appointments in-person or via telephone—no online booking, in other words.
But at the same time, if you can't make it to your appointment, they only said to inform them as soon as possible. Other clinics would require a cancellation fee, but they don't make mention of any.
Offers telephone consultations
Clinic has multiple doctors
Offers home visits for housebound and severely ill patients 
Free parking
Closed on weekends
No online booking
Customer Reviews
A female patient who has been with Dr Feeney for some years already left this feedback:
"As soon as you walk in the door Byrel and the girls know who you are and welcome you, even when they are under pressure themselves. I have been with Dr Feeney for a number of years now and it is an absolute pleasure to deal with her, professional and kind at all times and cannot do enough for you. Always parking too which is a bonus!" -Sara Dalton
4.   Dr Asam Ishtiaq – UPMC Whitfield Hospital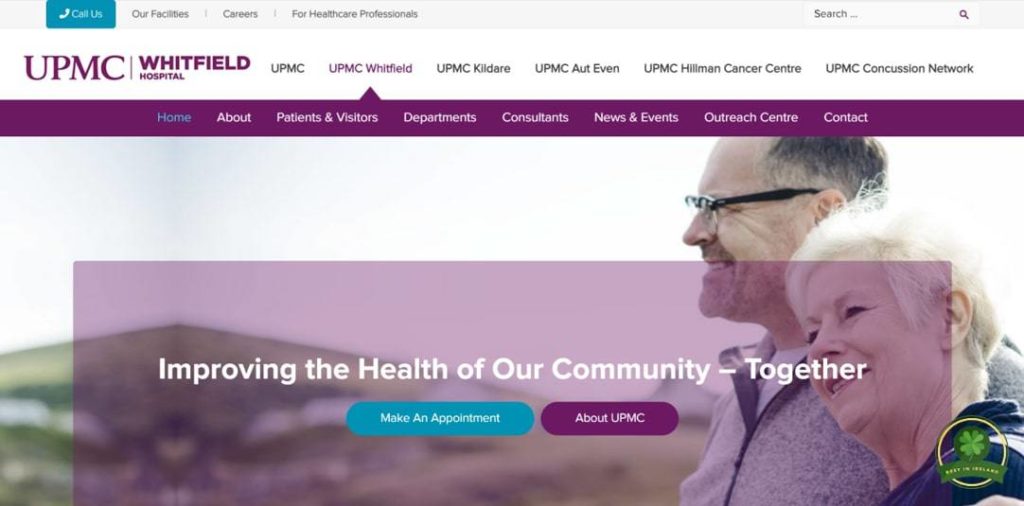 Unlike our other featured doctors, Dr Asam Ishtiaq specialises in surgery. He is part of the general, gastrointestinal, and vascular surgery department of UPMC Whitfield, which boasts of being the largest private hospital in the southeast.
Dr Ishtiaq has been with the hospital since its beginnings in 2006 and has contributed significantly to its success, particularly in establishing surgical services.
As a surgeon, Dr Ishtiaq carries out laparoscopic abdominal wall hernia and gall bladder surgery along with general surgical procedures such as skin cancer surgery, circumcisions, common anorectal conditions, among others.
Aside from general and laparoscopic surgery, he also specialises in gastrointestinal endoscopy and laser treatment of venous diseases.
While UPMC has multiple facilities across the country, Dr Ishtiaq practices exclusively at UPMC Whitfield. Hence, you probably won't have to worry about his availability in this hospital. You can find him in Suite 10.
In terms of the hospital's amenities, parking is only free for the first 20 minutes of your stay, so expect to pay a €4 flat rate if your appointment will take longer.
On the other hand, Wi-fi is free—just use the password "guest".
Free Wi-fi
Taxi is available by free phone
Doctor practices exclusively at Whitfield
No mention of online/phone consultations
Parking is not free beyond 20 minutes
5.   Dr Tadhg O'Sullivan – UPMC Whitfield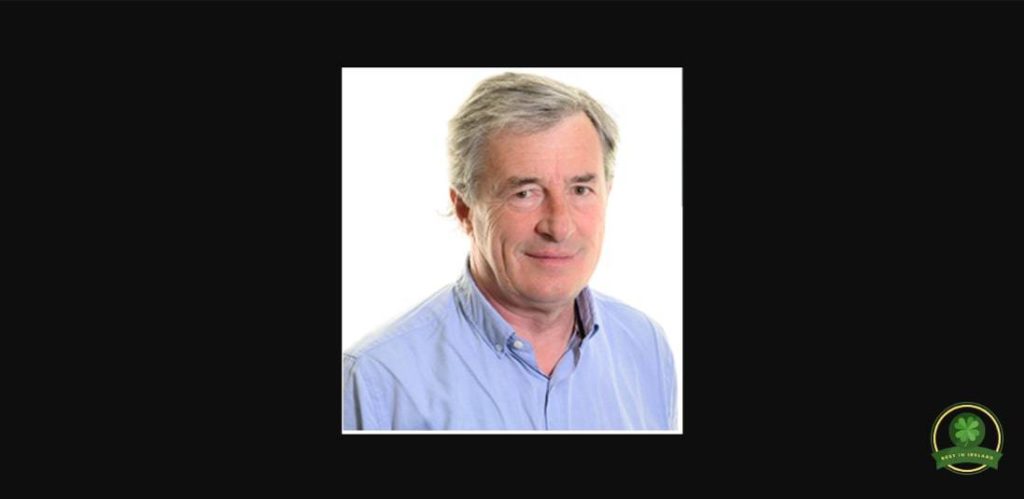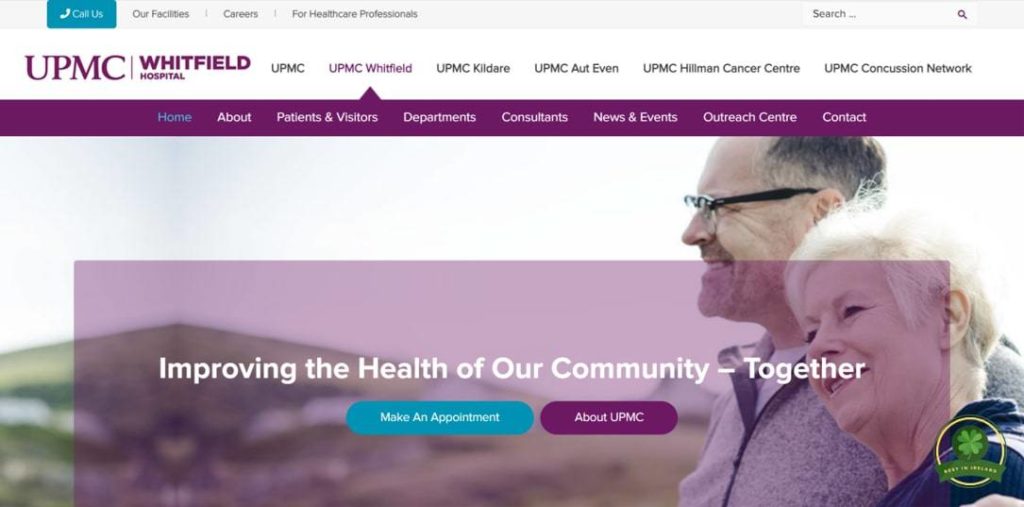 Another doctor from UPMC Whitfield, Dr Tadhg O'Sullivan has been serving in the said hospital as clinical director and consultant orthopaedic surgeon since 2007.
He earned his qualifications both locally and in the UK and was formerly a consultant orthopaedic surgeon with the House Service Executive (HSE).
Dr O'Sullivan's specialities are general orthopaedic and sports-related conditions. So, if you're an athlete or suffer from musculoskeletal conditions (e.g. arthritis, osteoporosis, etc.), body pain, and such, Dr O'Sullivan might be the right doctor for you.
He conducts both hip and knee reconstruction as well as sports surgery, including arthroscopic ACL reconstruction, arthroscopic meniscal surgery, arthroscopic realignment, and stabilisation of the patellofemoral joint.
You can locate him at UPMC's Suite 13. Apparently, this is the only clinic where he practices since the hospital doesn't mention any other clinics that Dr O'Sullivan also works for.
Free Wi-fi
Taxi is available by free phone
No mention of online/phone consultations
Parking is not free beyond 20 minutes
Customer Reviews
The patient below underwent full knee replacement under Dr O'Sullivan. Check out his comments:
"I have just had my second full knee replacement done in 9 months by Tadgh O 'Sullivan and his fabulous team in the Whitfield UPC . Fantastic professionalism by the whole team . I would strongly recommend Tadgh and the Whitfield for such a procedure. Barry Walsh (A.L.I.A dip)" -Barry Walsh
How to Choose the Right Doctor
Generally, qualifications and credentials are on top of one's list when choosing a doctor. However, there are also other important factors you'll need to consider such as:
1. Availability
See if the doctor is easy to reach. This means checking if the doctor's schedule or clinic hours align with yours.
For instance, if you're working, see if the doctor is also available beyond office hours or during weekends.
Moreover, other factors can affect a doctor's availability. If he or she is a solo practitioner, waiting time might be a concern unless you're not in a hurry.
Also, it's quite common for doctors to also work at other clinics, so booking an appointment beforehand is all the more important.
2. Online/telephone consultations
Inquire if he or she accepts telephone or online consultations as well as emergency appointments.
This is to ensure you can still reach your physician if you can't leave your home or suddenly encounter a health emergency.
3. Clinic's location and amenities
For your convenience, it's always a good idea to pick a doctor whose clinic is near your home.
If you're a vehicle owner, check for parking space. Does the clinic have its own car park? If so, is it for free?
What about proximity to public transport? This will come in handy if you're a commuter.
Moreover, for patients with disabilities, inquire about disability-friendly amenities such as lifts, ramps, disabled car parking spaces, and such.
4. Fees
Inquire about the health insurance policies they cover to save money on fees. In addition, don't forget to know their policies for missed appointments or late cancellations.
Ask about the time frame they give patients to cancel appointments as well as cancellation fees just in case.
FAQs about the Best Doctors in Waterford
---
And that ends our discussion on the best doctors in Waterford! We hope our picks help you get the care and treatment you need to get better.
If you think there are other doctors in Waterford that should have made it on our list, we'd appreciate hearing from you. Just give us a call anytime!
Perhaps you're also looking for a dentist? Pick one from our choices on the best dentists in Waterford!