The 5 Best Dance Studios in Cork
Whether you're a total beginner or a seasoned talent, it's always important to practice. This is why people flock to dance studios to hone their skills!
If you're interested in learning a new skill or sharpening up your technique, we put together a list of the best dance studios in Cork to help you find your options.
Dance Studio Costs
Standard dance lessons in the area are offered at around €10 per class if you get a course/plan. At the time of writing, these are the rates of the top studios in Cork:
| | |
| --- | --- |
| Studio Wolfe | €165 for 16 weeks |
| Nicky's Dance Studio | €40 for 4 weeks |
| Latin Dance Studio | €35 for 4 weeks |
| Cork City Ballet (Firkin Cane) | €135 for 10 weeks |
| Cork Collective | €50 for 5 weeks |
Top Dance Studios
We evaluated each of these dance studios according to the following criteria:
1. Studio Wolfe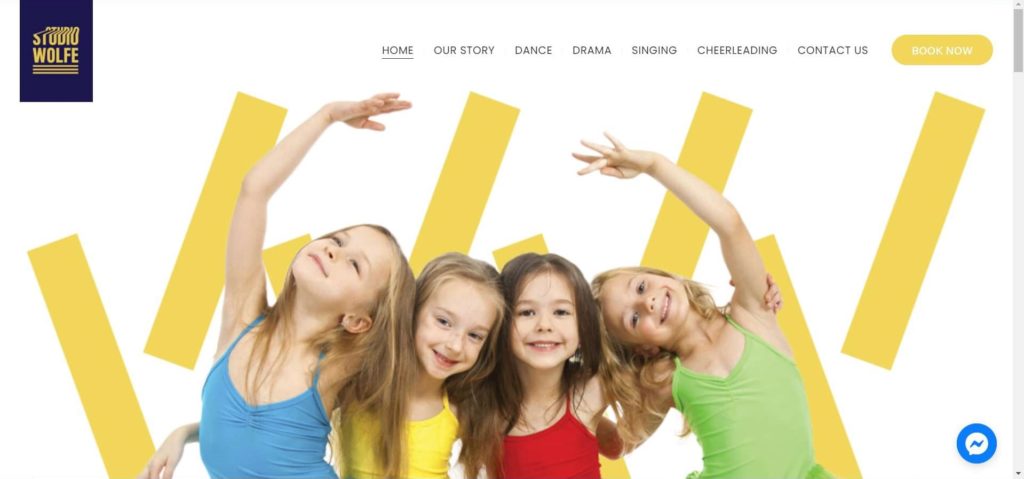 | Test | Info |
| --- | --- |
| SERVICES | Ballet, modern jazz, acro dance, commercial hip hop, cheerleading |
| WEBSITE | https://studiowolfe.ie/ |
| ADDRESS | Dosco Business Park, Unit 2a, S Douglas Rd, Douglas, Cork, T12 F6P3, Ireland |
| CONTACT INFORMATION | 0214367967 or 0214891249 |
| OPENING HOURS | Monday - Friday 10am - 5pm |
| | |
| --- | --- |
| Convenience | ★★★★☆ (4/5) |
| Classes Offered | ★★★★☆ (4/5) |
| Team | ★★★★★ (5/5) |
| Student Satisfaction | ★★★★☆ (4/5) |
Studio Wolfe is a performing arts school that teaches dance, drama, and singing to children from three years of age.
Their dance classes include ballet, modern jazz, acrobatic dance, and commercial hip hop. They also offer classes for cheerleading.
While it isn't the widest range of dance styles, we appreciate that they have some rarer classes like acrobatic dance and cheerleading.
Their 1-hour dance classes are offered at €165.00 per term, which will get you 16 weeks of classes. They have two terms per year: September-January and February-June.
We think this recommended plan is offered at great value at a little over €10 per week. More advanced classes are also offered at €200 per term.
They also offer family discounts for 2-4 children with the second child getting a 10% discount on their fees, the third a 15% discount, and the fourth a big 50% discount.
We love this because it ensures that parents of more than one child won't have to shell out as much to get classes for all their children.
Studio Wolfe also has a Child Protection Policy in place. This means that all employees and volunteers have a code of behavior to follow and students have to comply with an anti-bullying policy.
We also love that there is detailed information about this on their website, because it can really help reassure parents that their children are in safe and loving hands. Anything that makes getting info easier for consumers gets a thumbs up from us, really.
Good value, especially compared to others
Family discounts offered
Child Protection Policy
Limited dance styles taught
Customer Reviews
Lifelong friends
The Wolfe Stage School has meant so much to me over the course of my 7 years there. It was a place to learn and develop, a safe haven from bullying, and a place where I made lifelong friends. I now work professionally in theatre and use the experience from Declan's classes every day. His teacing instills an unwavering appreciation for the theatre. I cannot recommend this school enough. Declan, Careen, Clare, Laura, Tess, thank you. -Stephen O'Driscoll
Fantastic
Small one absolutely loves the dance classes they offer on Saturdays, fantastic 👏 -Ben Sreenan
2. Nicky's Dance Studio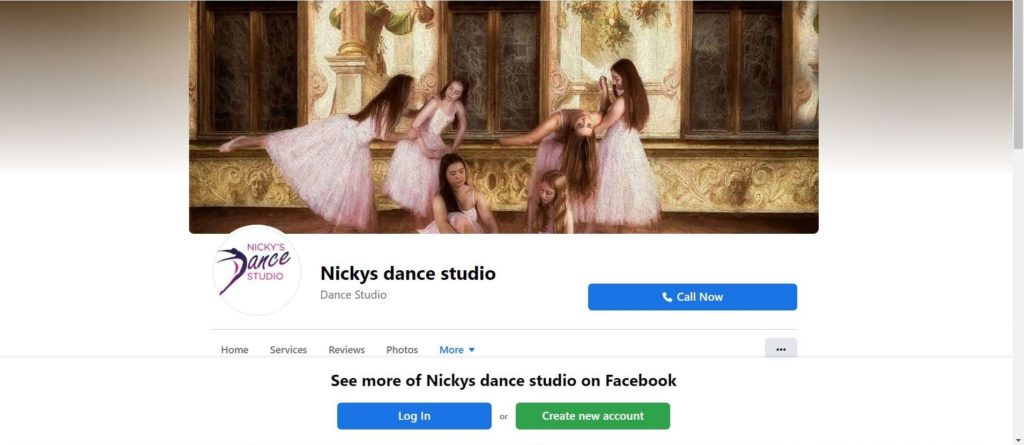 | | |
| --- | --- |
| Convenience | ★★★☆☆ (3/5) |
| Classes Offered | ★★★★☆ (4/5) |
| Team | ★★★★★ (5/5) |
| Student Satisfaction | ★★★★★ (5/5) |
Nicky's Dance Studio offers both fitness and dance classes for children, teens, and adults.
We like that their classes are inclusive of all age groups, because we know anyone can want to learn how to dance.
On their Facebook page, they offer a step/tone class for €32 monthly, children's/teens' dance lessons for €40 monthly, aerial yoga classes for €90 for a 6-week course, and ASD children's classes for €60 monthly.
This would put the dance lessons at €10 a week, which is pretty standard pricing according to our research. The aerial yoga classes are definitely more expensive, but that's for those who are after fitness.
Their dance styles include modern ballet, tap, and street dance, which isn't a great range for those looking to learn different techniques.
But we do like that they also offer private wedding dance classes for couples, which no other studio in this list offers.
The owner, Nicky, also provides dance outreach programmes to primary and secondary schools. She is also resident dance choreographer at Cork Association for Autism Co Action Bantry, Brook Centre.
This means that her dance classes are friendly to those on the spectrum. We love the inclusivity and attention to those who can often be overlooked in these classes!
Unfortunately, at the time of writing, their website seems to be down. Their Facebook page, while informative, is a little messy, making it confusing to navigate and understand.
On the bright side, contacting them is easy and staff at their studio are even more accommodating when you actually visit to ask questions.
Great for children with special needs
Private wedding dance classes offered
Confusing webpage
Only three dance styles offered
Customer Reviews
Special Needs
Nicky is brilliant especially with small children. Will continue to take my daughter with special needs to her dance classes. Hope they resume soonest -Sindi Chambers
First Dance
Nicky thank you so much for teaching Finbarr & I how to dance to our first dance. Our lessons were filled with fun & laughter, often laughing at ourselves! You made it look and feel so easy. Thank you so much. We can't recommend you highly enough! X Eilish & Finbarr. -Eilish Murphy
3. Latin Dance Studio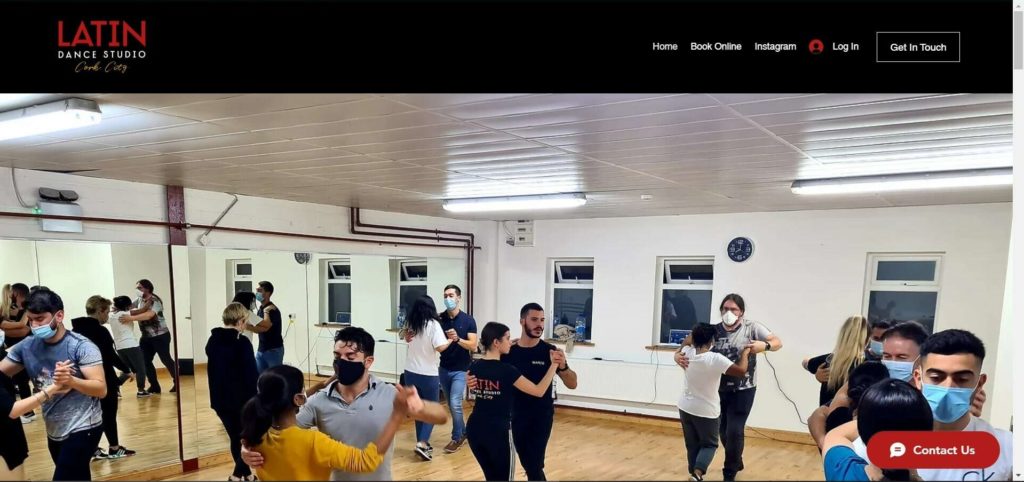 | Test | Info |
| --- | --- |
| SERVICES | Salsa and bachata |
| WEBSITE | https://www.latindancestudiocork.com/ |
| ADDRESS | Latin Dance Studio,Tower Street, Ballyphehane, Cork City, Ireland |
| CONTACT INFORMATION | +353 83 166 6106 |
| OPENING HOURS | Classes usually between 7pm-10pm |
| | |
| --- | --- |
| Convenience | ★★★★☆ (4/5) |
| Classes Offered | ★★★☆☆ (3/5) |
| Team | ★★★★★ (5/5) |
| Student Satisfaction | ★★★★★ (5/5) |
Latin Dance Studio is a place to consider if you're looking for salsa and bachata lessons in Cork.
Most Latin dance schools only offer these specific dances, so we understand that the range of dance styles isn't particularly wide.
One of our favorite things about this studio is that they offer trial lessons completely free of charge. We like that you get to see for yourself if you enjoy their teaching style and environment before committing to a plan.
Plans are €35 for 4 beginner classes and €55 for 8 pre-intermediate classes. They also offer a plan called Footwork On2 for €45, which is four classes and 1 extra course.
We love this value, because it's quite affordable for what you get. The pre-intermediate classes are valued at a little under €7 per class.
We also like the shorter terms, because adults usually do not have as much free time to commit as younger students.
However, we're not big fans of the website because there isn't a lot of information on it. For that final plan, there isn't any description about what it is and what makes it different.
This might make it more confusing for newbies who are interested to learn.
On the upside, they also hold events like Latin dance parties, which we're willing to bet are loads of fun for students looking to mingle.
Students from our surveys all seem to agree that the community feels more like a family, with long-lasting friendships made in their classes and parties.
Affordably priced
Free trial classes
Parties offered
Shorter terms
Website lacks information
No children's classes
Customer Reviews
Great fun
Teachers are outstanding and very professional, you learn a lot from them and great fun during the classes! Lots of opportunities to practice with socials and amazing parties! Best place to learn how to dance and have a great time in Cork! -Laura Martin-Tadeo Herrera
A community, a family
I started in Marco's studio in January 2022 and I have learned a huge amount of salsa and bachata (and other dances too 😉) in only 3 months!
Marco is incredible at his craft and he is passionate about passing the love for dance onto others.
His classes are great because his English is superb, he breaks down the movements into easy to understand and easy to follow steps, and the people who go to the classes are some the nicest, friendliest, fun and funny I have ever met.
He has created more than just a dance school. It is a community, a family, full of wonderful, lovely, beautiful people and you are absolutely missing out by not being part of it 😁 -emmettmurphy15
4. Cork City Ballet (Firkin Cane)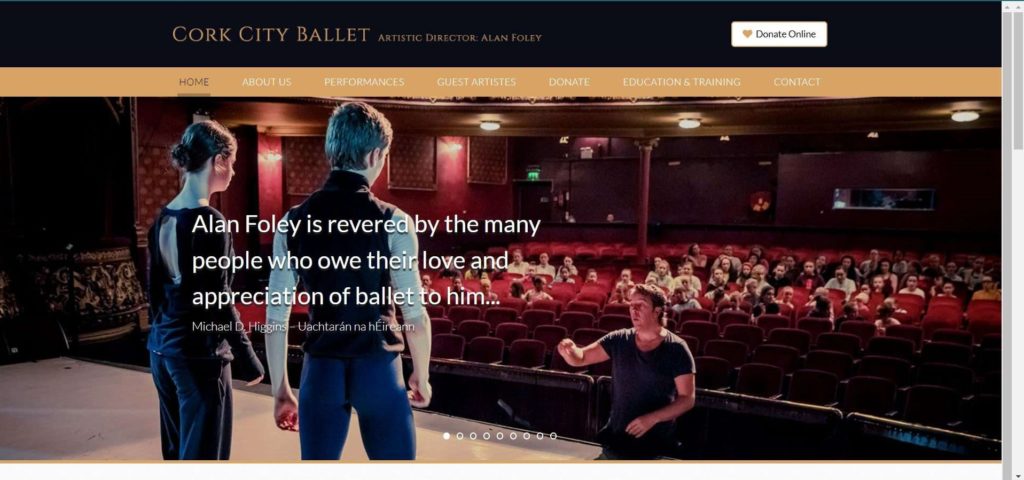 | | |
| --- | --- |
| Convenience | ★★★★☆ (4/5) |
| Classes Offered | ★★★☆☆ (3/5) |
| Team | ★★★★★ (5/5) |
| Student Satisfaction | ★★★★☆ (4/5) |
Cork City Ballet is a renowned ballet company who blend classical and contemporary styles to make dance more accessible to the public.
They offer beginner classes for teenagers and adults in Firkin Cane, Cork's home of dance in Shandon. This building houses a professional working theatre as well as 4 fully fitted dance studios.
We love this venue as it is a cultural crossroads for dancers all over Cork, making it a great place to make connections and foster community.
We're also big fans of adults' beginner classes, because some older students tend to feel like it's too late for them to take up dance.
We think this fits in quite well with the company's goal of making dance more accessible and enjoyable for the public.
However, it's a little disappointing to see Cork City Ballet does not offer classes for children.
They also only offer ballet, which makes sense because they're a ballet company. Still, it would have been nice to see some variety in their offers, such as classical and contemporary.
These classes cost €135 for a ten-week term. That would make it €13.50 per week, which is a little pricier than other options on our list.
They are taught by a member of the company, Kevin Hayes. They last an hour and fifteen minutes every Wednesday, and are offered for both total beginners and beginners/improvers
Adult's beginner classes available
Great venue if you want to enter the local dance community
No children's classes
Only ballet offered
Customer Reviews
Home of Dance
Firkin Crane- Home of Dance does exactly as it states. grattitude to Ann and all the staff who make working there a joy. -Cabrini Cahill
Dance Performance
Nice performance venue for dancing and singing. Acoustics are good except a bit too loud (maybe sitting in fourth row near stage was the cause). Seats are reasonably comfortable, but very firm. You do not want to sit for more than 11/2 hours without an intermission. -Don H.
5. Collective Cork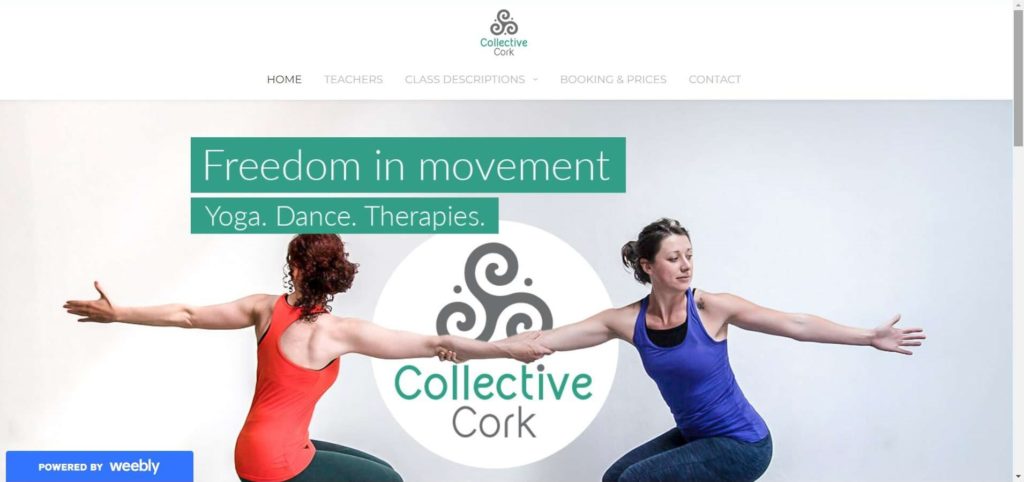 | | |
| --- | --- |
| Convenience | ★★★★★ (5/5) |
| Classes Offered | ★★★☆☆ (3/5) |
| Team | ★★★★★ (5/5) |
| Student Satisfaction | ★★★★★ (5/5) |
Collective Cork is a yoga and dance studio that offers lessons in three styles of dance: contemporary, dance improvisation, and flamenco.
We don't love that it's a pretty small range of classes, which means less options to consider. We do love, however, that the classes are open to all levels, from beginners to more experienced students of all ages.
Standard drop-ins cost €12, but they offer an unwaged/student discount at €8.
They also offer class passes at €95 for ten classes, €50 for 5 classes. This puts each class at around €10, which is pretty standard pricing according to our research.
Also offered are Unlimited Memberships at €110 for a one-month unlimited class pass and a discounted €80 for unwaged/students. This means that for a month, you can access any number of classes from both the yoda and dance lessons offered.
Collective Cork says they offer true inclusivity with no elitism, and we think the discount for those who might not be as financially independent reflects that.
It's a great offer that we highly recommend for those who might have beens saving up for dance lessons or thought they'd never get to.
The studio is also available for rental, for those who might just want a place to practice by themselves.
Unwaged/student discounts offered
Studio available for rental
Only three dance styles offered
Customer Reviews
Communication, Professionalism, Quality
Beautiful studio in the heart of Cork City, though they host some brilliant classes and retreats outdoors or in other lovely locations too. The prices emphasise accessibility, this isn't for the elite, this is for you and me and everyone else. That ethos carries through in their teachers and their teachings. They're my favourite studio out there! -Brendan Petrassi
Kind, knowledgeable and affordable
Such a beautiful welcoming space, a kind and knowledgeable teaching staff and on top of that extremely affordable. I highly recommend and am very grateful to have found a place that feels like home. -Paolo Leidi
FAQs about dance classes
---
Looking to stay fit and healthy in Cork? Here are our lists of the best personal trainers in Cork and the best physiotherapists in Cork.