The 5 Best Architectural Firms in Cork
Architects can turn our dream houses into reality. They are our partners in turning our vision into the home or building we deserve.
If you reside in the area, we've created a list of the best architectural firms in Cork to help in choosing one. We've also made ones for construction companies and contractors, so be sure to read these too.
But before we start, let us first get an idea of how much you will be spending on their services.
How much do architects charge in Cork?
There are no standard fees for architecture firms in Cork, as it depends upon the specific project, their rates, and the length of the project.
They also have special fees even if you don't hire them for the actual construction. They charge within the range of €50–€150 for the hours provided for consultation and the sketches they've made.
For the one you hire for building your house, their fee is determined through a percentage taken from the total cost of construction. This ranges from 8 to 15 per cent.
The Best Architects in Cork
We've analyzed the quality of different architects in Cork using these criteria:
Now that you know how we analyzed each of them, let us start our list of the best architects in Cork.
1. PassivHaus Architecture Company

Test
Info
SERVICES OFFERED

•House refurbishment

•House design

•House extension

•Commercial projects

•Office building

•Application for planning permission

•On-site inspections

•Contract administration

•Fire Safety Certificate application

WEBSITE
https://pmnarchitecture.ie/
ADDRESS
23 The Rise, Bishopstown, Cork, T12 H6D2, Ireland
CONTACT INFORMATION
+353 21 242 9455
OPERATING HOURS
Monday - Friday: 9 AM - 5 PM
| | |
| --- | --- |
| CRITERIA | RATING |
| QUALITY AND RANGE OF DESIGNS | ★★★★★ (5/5) |
| REPUTATION | ★★★★★ (5/5) |
| PRICING | ★★★★☆ (4/5) |
| CUSTOMER REVIEWS | ★★★★★ (5/5) |
PassiveHaus takes a spot on our list because of their dedication in providing designs that prioritize comfort and energy-efficiency.
As seen in their name, their speciality is in building passive houses, which is why they are the best firm to consult with if this is what you're looking for.

Given that this architectural philosophy is still new for many, we like that they take their time in thoroughly explaining how it works. Their representatives explain each step of passive house building in simple terms and are transparent about its costs, which we appreciate.
The company has a very good reputation in Cork and has been awarded by reputable organizations such as Isover Saint-Gobain, Royal Institute of the Architects of Ireland (RIAI), and the Irish Construction Industry Award.
One thing that sets them apart is that their team has members who specially studied environmental science and apply it to their designs. Through this, they can lower your building's emissions, increase its comfort, and allow it to withstand climate factors.
We also liked the simple process of availing of their services, which is divided into three steps: initial consultation, needs and options review, and actual construction. It is easy to trust their team, as they're well-trained in stating charges and expenses in a straightforward and easy-to-understand manner.
Their website is well-made and thoroughly informs potential customers about everything they need to know—from their design philosophy, fees, and services provided. By the time you contact them, you will probably have a good idea of how much you will be spending already, which greatly helps in managing expectations.
The only downside with them is the high fee you will be spending to ensure the best designs. They highly value their architectural philosophy of building passive buildings, which may not always be the friendliest for your budget.
Expertise in building passive architecture
Awarded by Isover, RIAI, and the Irish Construction Industry
Streamlined services
Transparent and well-informed representatives
Customer Reviews
Attention to detail was outstanding
"Paul worked with us on the renovation of our 1930's house in Cork city. Paul's attention to detail was outstanding. He had a great relationship with everybody who worked on the project and was extremely responsive to on-site matters. Ultimately we achieved the Enerphit standard for the renovation of our home which is outstanding and could never have been achieved without Paul's experience and expertise. I would recommend him without hesitation." – Maeve McHugh, Google Reviews
Professional approach and attention
"I have been to visit a number of architectural projects Paul has completed over the years. His vision for integrating contemporary design with the existing historical features of a building is incredible. Paul's professional approach and attention to each project is uncompromising and I have always known him to be a warm and considerate person to work with." – Colin Crotty, Google Reviews
2. Loïc DEHAYE Architects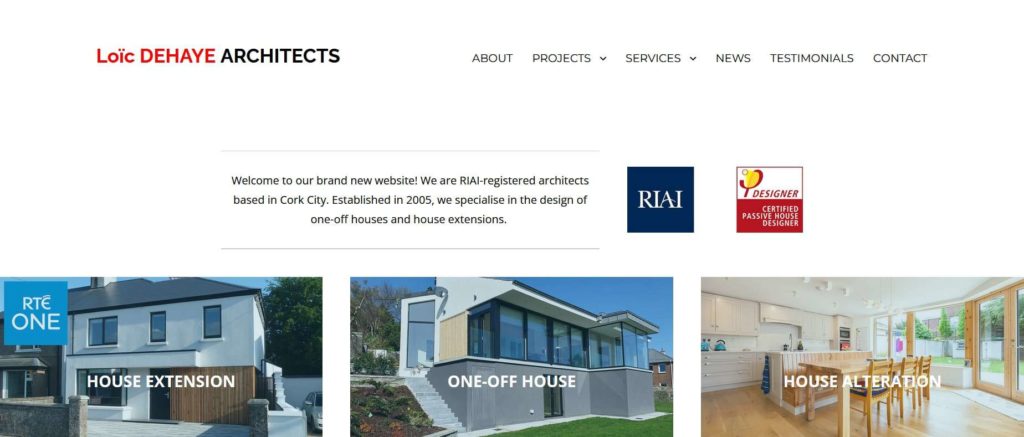 Test
Info
SERVICES OFFERED

•House extension

•One-off house

•House alteration

•Commercial

•On-site services

•Drawing board

•Certifications

WEBSITE
https://ldarchitects.ie/
ADDRESS
Unit 4, East Park House, Marina Commercial Park IE, Centre Park Rd, Cork, Center Park Rd, Cork, T12 Y8N2, Ireland
CONTACT INFORMATION
+353 21 431 9419
OPERATING HOURS
Monday - Friday: 9 AM - 5 PM
| | |
| --- | --- |
| CRITERIA | RATING |
| QUALITY AND RANGE OF DESIGNS | ★★★★★ (5/5) |
| REPUTATION | ★★★★☆ (4/5) |
| PRICING | ★★★★★ (5/5) |
| CUSTOMER REVIEWS | ★★★★★ (5/5) |
Loïc DEHAYE Architects is an excellent choice for those looking for affordable, straightforward, and well-designed projects.
The company is led by Willy Van Hove-award-winning architect, Loic Dehaye. Along with fellow architect, Tim Hawker, he specializes in building passive houses that prioritize energy efficiency and comfort.
They are well-experienced in building residential properties. Their portfolio for house extensions, one-off houses, and house alterations has very good designs and uses modern architectural inspirations.
Their representatives are also good at establishing trust and good communication with clients. They listen well to their client's ideas while properly adjusting expectations to fit budget requirements and property limitations.
Loïc DEHAYE Architects also offers certification services, such as Disability Access, Fire Safety, and Dwelling Energy Assessment Procedure (DEAP). They work fast and are quick to update you about the progress of your paperwork, which we appreciate.
Their rates are also competitive and more affordable compared to other architecture firms in Cork. They're also open to adjusting depending on your budget limitations.
We also like their website's accessibility and user-friendly design. Through this, booking a consultation is fast.
However, their team is quite limited in people. Because of this, be sure to contact them weeks in advance to avail their services.
Expertise in residential designs
Team has a background in passive houses and energy-efficient designs
Competitive rates
Offers certification services
Customer Reviews
They have made the whole process as easy as can be
"I hired Loïc Dehaye architects to redevelop my house in Cobh and I have never regretted that the decision. Loïc, along with Tim Hawker, have used their expertise to take my brief, the existing building, location & budget, to turn it into the perfect home for me. From the initial meeting to date, they have made the whole process as easy as can be. The building had no internal stairs connecting both floors so I needed Loïc to add 1, from there the brief was open plan living and take advantage of the harbour views. They exceeded my expectations and more. Loic is on site often to keep an eye on progress, budgets and to make sure construction is as designed or improved. There are minimum standards and then there are Loïc's standards, which are above and beyond current regulations. I have no hesitancy in recommending Loïc Dehaye Architects." – David Walsh, Google Reviews
Experience was positive from start to finish
"We engaged Loic for the alteration and extension of our home. The experience was positive from start to finish. After the initial appointment we were convinced that Loic was the right fit for us. He delivered a design that accommodated the needs of our family and did so in a pleasant and efficient manner. Loic and his team were consistently responsive and professional throughout the process. We were delighted with our home when it was complete – it has really changed our lives for the better and we are convinced that hiring Loic made that happen.." – Deborah Rea, Houzz Reviews
3. Wain Morehead Architects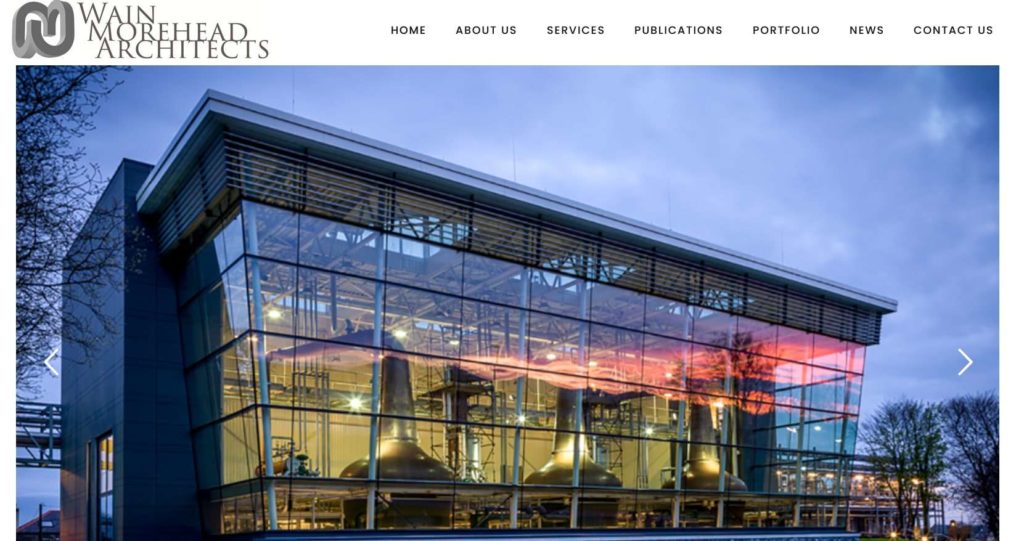 Test
Info
SERVICES OFFERED

•Architectural design

•Passive house design

•Energy-efficient design

•Hygrothermal analysis

•Thermography

WEBSITE
https://wma.ie/
ADDRESS
Pembroke House, Pembroke St, Center, Cork, T12 W7YP, Ireland
CONTACT INFORMATION
+353 21 245 5700
OPERATING HOURS
Monday - Thursday: 8 AM - 5:30 PM

Friday: 8 AM - 1 PM
| | |
| --- | --- |
| CRITERIA | RATING |
| QUALITY AND RANGE OF DESIGNS | ★★★★★ (5/5) |
| REPUTATION | ★★★★☆ (4/5) |
| PRICING | ★★★★★ (5/5) |
| CUSTOMER REVIEWS | ★★★★★ (5/5) |
What makes Wain MoreHead Architects stand out is their unique perspective on architecture; they see it as a place of a symbiotic relationship between the client and the building. This is reflected in their emphasis on the environmental aspect of architecture.
Their team has great knowledge in passive house creation, conservation, and physics technology for creating buildings. With services like climate data, thermography, and thermal modelling, you can definitely see why they're a top choice for sustainable designs.
They've received countless awards and nominations over the years, including those from Houzz Designs, Irish Housing Conference, and Grand Prix de L'urbanisme. Because of this, they are known by many architects all throughout Ireland.
We also like their highly adaptable designs for both residential and commercial buildings. As you can see from their portfolio, they take inspiration from various architectural styles like minimalism, retro, and post-modern.
Even with the complicated technology they use to ensure the environmental-friendliness of their designs, their representatives explain these in terms that are easy to understand. This is important, as we as clients should know the design inspirations for every nook and corner of our building.
We also found their consultation services to be straightforward and honest. They fully explain the importance of their technologies and are open to any adjustments to accommodate your needs.
With their reputation and highly sophisticated tools, however, comes a higher price compared to other architecture firms. If you want to ensure energy efficiency, though, they are worth every penny.
Featured in many architecture magazines
Has received many architectural awards
Specialty in energy-efficient designs
Customer Reviews
Demonstrated exceptional levels of knowledge around home design
"John and his team at WMA took us through the initial design, developed design (including planning) and detailed design stages on our passive house project. Throughout the project they demonstrated exceptional levels of knowledge around home design, energy efficiency and passive house. The team were always friendly and accommodating while maintaining high levels of professionalism in managing deadlines and budgets. We thoroughly enjoyed working with John and his team in designing our home and have no hesitation in providing the highest recommendation possible." – Damien Hogan, Google Reviews
Attention to detail
"After 5 years of struggling to obtain planning permission on a prominent coastal site and wanting to build a certified Passivhaus we contacted John Morehead of WMA Architects. John produced a very contemporary, exciting design based on our brief and tailored to the site with available spectacular views, which passed planning first time round. Many did not believe it possible to build his design to passive standard as it was far from a regular "box" but the attention to detail at WMA and their continuous monitoring of the build achieved the desired result. We can highly recommend John and the WMA team for their flair, insight, knowledge of passive design and products and dedication to ensuring everything ran smoothly and was built to plan. We are now living in a fantastic, soon to be, Passive Certified / BER A1 rated house that is just so comfortable and special! – Thank you to all at WMA (our new best friends). " – Nick & Annie Bowen, Houzz Reviews
4. Cook Architects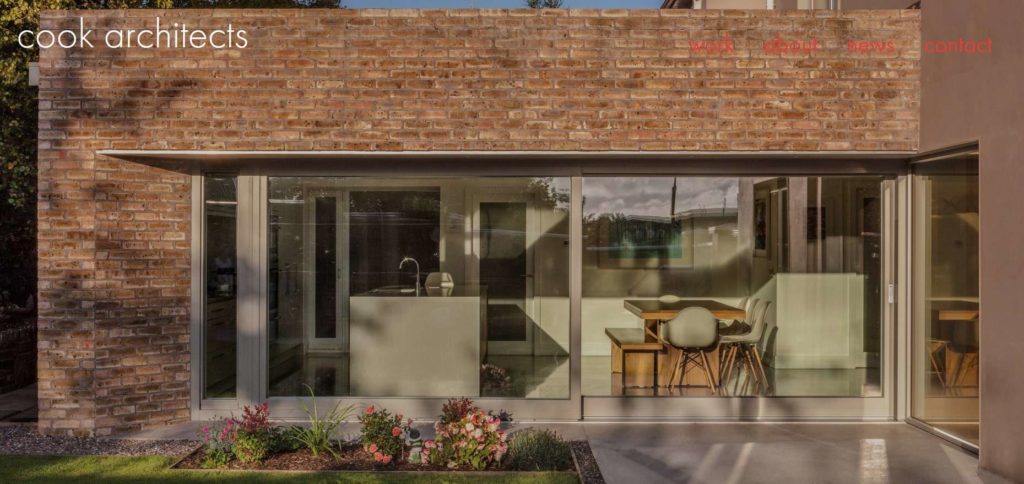 Test
Info
SERVICES OFFERED

•Full house design and project management

•Model making

•Energy-conscious and sustainable design

•Project programming

•Certification

WEBSITE
https://www.cookarchitects.ie/
ADDRESS
20 S Mall, Street, Cork, T12 EW7Y, Ireland
CONTACT INFORMATION
+353 21 431 1260
OPERATING HOURS
Monday - Friday: 9 AM - 5:30 PM
| | |
| --- | --- |
| CRITERIA | RATING |
| QUALITY AND RANGE OF DESIGNS | ★★★★★ (5/5) |
| REPUTATION | ★★★★☆ (4/5) |
| PRICING | ★★★★★ (5/5) |
| CUSTOMER REVIEWS | ★★★★★ (5/5) |
Founded in 2009, Cook Architects is notable for the bold and contemporary designs that make the buildings they design stand out. They make sure to add a personal touch of surprise with these by incorporating new materials, combining architectural styles, and more, which helps in making each one unique.
They've received many awards over the years, including being the winner of the Industrial Project of the Year from the 2018 Irish Construction Industry Awards and a finalist for the 2018 Building Architect of the Year Awards.
We are impressed with how they mix their style with the client's needs, creating designs centred around Brutalist designs and Neo-Victorian styles with ease. These are also ensured to be energy conscious and sustainable, which is always a plus.
Their services are uncomplicated and made easy for clients. They never overcomplicate technical, material, and budget details, which means that you always have full control over what they create.
From site analysis to budgeting to actual construction, they follow a strict set of deadlines which they are able to follow. This is a great sign of their team's expertise and professionalism.
In comparison with other firms, however, their website is a bit lacking in terms of user-friendliness. It also lacks a customer form system, which can make initial inquiries take longer.
Notable architectural style
Recognized by Irish Construction Industry and Building Architect of the Year
Listens well to client's needs
Website isn't user-friendly
Customer Reviews
His vision for our extension and the transformation of our cottage was spot on
"We worked with Dermot in 2018/2019 to design the extension (2,000 sq ft) to our 100+ year old cottage. We are so conscious of maintaining the integrity, heritage and tradition of our cottage and we were looking for an architect who genuinely understood how to work with the cottage, respectfully. Dermot did just this. He listened to us when we told him what was and wasn't important to us, how we live, what the house meant to us etc. His vision for our extension and the transformation of our cottage was spot on. Everyone who sees our plans or is working on the house, comments on how he has optimised the space and everything makes sense! We are at the building phase currently and we are so grateful we took our time and worked with experts to get the design phase just right." – Jo Higgins, Houzz Reviews
Went very smoothly
"We engaged Paul Carpenter of Cook Architect's to design an ultra modern house on a tight site. He designed a spectacular looking house for us, and as an added bonus it is far larger than we ever imagined was possible on such a small site. Because the site has nice sea views he put the living area on the second floor to capture same. This level is reached via a magnificent staircase designed by Paul. He cantelievered both sides and half of the front to create the extra floor space, and with double height ceilings it is really amazing what he achieved. It has been featured on two Irish Interior magazines commanding the cover of one, and is regularly photographed by people passing by. Paul project managed the build which went very smoothly, and made all decisions re fixtures and fittings as we loved his ideas. We would highly recommend Paul for his professionalism, wow factor design ability, and meticulous attention to detail." – Chris & Noreen Healy, Houzz Reviews
5. Keating Architects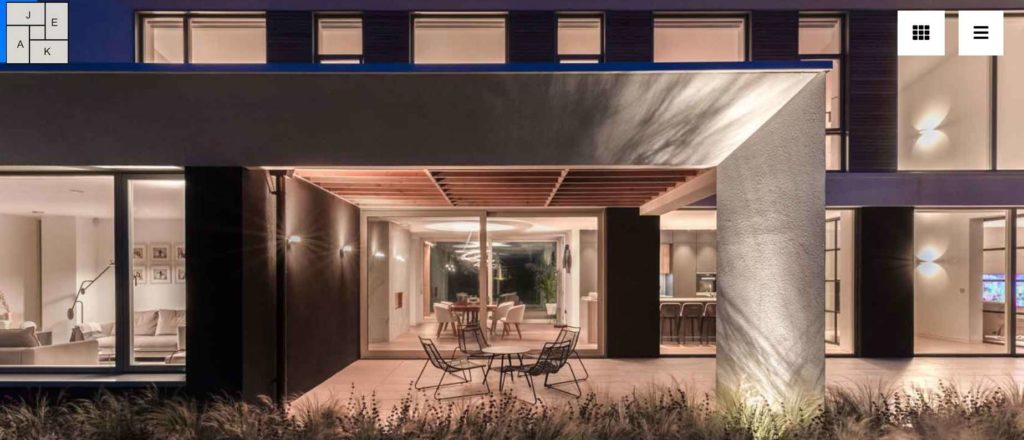 Test
Info
SERVICES OFFERED

•Residential Architecture

•Commercial Architecture

•House extensions

WEBSITE
https://keatingarchitects.ie/
ADDRESS
4, Holbar House, Douglas, Cork, Ireland
CONTACT INFORMATION
+353 21 436 2506
OPERATING HOURS
Monday - Saturday: 7 AM - 7 PM
| | |
| --- | --- |
| CRITERIA | RATING |
| QUALITY OF DESIGNS | ★★★★★ (5/5) |
| REPUTATION | ★★★★☆ (4/5) |
| PRICING | ★★★★★ (5/5) |
| CUSTOMER REVIEWS | ★★★★★ (5/5) |
The firm is led by Paul Keating, whose work has been featured by magazines like IMAGE interiors, Plan Magazine, Munster Interiors, and more, which is why they are among the most reputable in Cork.
Their designs are notable for their minimalist inspiration and high-rise designs, which are always a hit among many clients.
Their design philosophy mixes sensuality and playfulness with the clean and simple lines of modern architecture, which is done well as seen in their portfolio. We liked this aspect, as it beats the common misconception that this style is "soulless."
The firm is also often complimented for its professionalism throughout the whole building creation process. They are always willing to incorporate the client's ideas while adding their own touch at the same time.
We liked their focus on providing cost-effective solutions for their projects. They also ensure that their designs are environmentally-friendly and sustainable.
Their architects adapt well to the building site, may it be a beachside property, hillside property, or others.
They are also notable for being among the few firms in Cork that offer international services.
However, most of the designs they feature on their website are residential buildings, which is why those who will hire them for commercial buildings will need to inquire more about this.
Knowledgeable in modern styles
Offers international services
Designs are often featured in architecture magazines
More suitable for residential buildings
Customer Reviews
Very easy to work with, accommodating, and courteous
"We hired Paul to re-design a plan that already had planning and to incorporate our thoughts and ideas into a new design. Paul listened to our brief and came up with an initial design that was tweaked over a couple of visits to match our requirements. Paul was very easy to work with, accommodating and courteous, nothing was too much trouble no matter how many times we requested changes. It has been a very pleasurable experience so far and we would have no hesitation in recommending J.E. Keating& Associates to work with." – Mrsalic, Houzz Reviews
Very professional and personal service
"J.E. Keating & Associates provide a very professional and personal service, displaying a flair for bespoke contemporary and traditional design, in some cases marrying the two together. J.E. Keating & Associates also considers the engineering and budgetary constraints at design stage, resulting in an economic and cost-effective solution to the client's needs." – David Sull, Houzz Reviews
FAQs about Architecture Firms in Cork
---
These architectural firms in Cork can help in transforming your ideas into achievable projects. Be sure to share your needs, design inspirations, and budget to get the best value for your money.
To help with your building needs, we recommend checking these articles out: