7 Best Advertising Companies in Galway
Seeking an advertising agency to help you reach your customers more effectively? Well then, you're on the right page!
Here, we've put together a list of the best advertising companies in Galway. These are the ones with the most impressive portfolios and what we think to be services that offer the best bang for your buck.
But you'll see that for yourself as we delve deeper into each one of them. So without further ado, let's begin.
The Best Companies for Advertising in Galway
After our thorough research, below are the companies that made it to our list of the best advertising companies in Galway.
1. Honest Marketing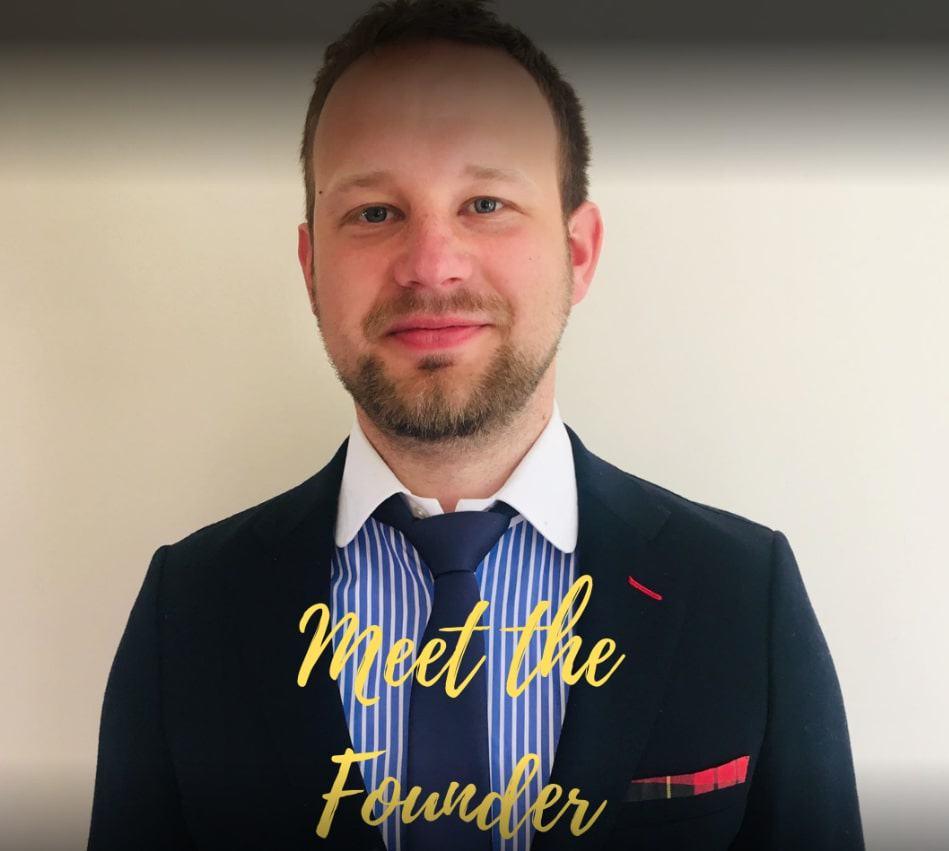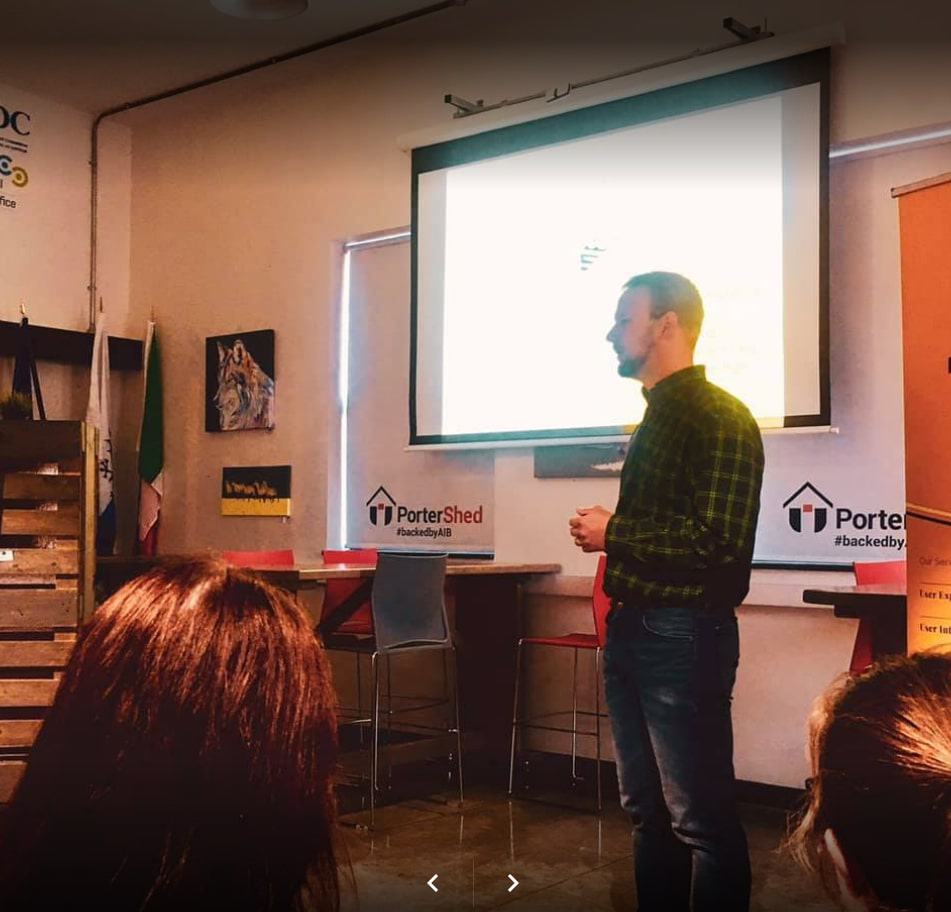 BEST FOR
Complete Digital Marketing and Advertising Package
PRODUCTS
PPC
SEO
Social media
UX optimisation
Web development
Web hosting
Consultancy
Advanced Reporting
Training
WEBSITE
https://honestmarketing.ie/
ADDRESS
14a Sycamore Dr, Galway, H91 FX04, Ireland
CONTACT DETAILS
+353 83 859 6966

[email protected]

OPERATING HOURS
9am to 9pm (Monday to Friday) 11am to 5pm (Saturday and Sunday)
Honest Marketing is a top-tier digital marketing agency based in Galway, but with clients in Ireland, the UK, and other parts of Europe. It offers a wide range of digital marketing and web solutions namely SEO, PPC, social media, UX, web development, and web hosting.
What draws clients to Honest Marketing is its complete Digital Marketing and Advertising Package. This package includes Strategy, SEO, PPC, Advanced Reporting, Conversion Optimisation, and Website Analytics.
Although their team is flexible enough to serve businesses from different industries, it has a specialisation in the hospitality niche. Furthermore, what sets it apart from other advertising agencies in Galway is that it also offers team training or online courses.
Availability y– longer office hours in the weekdays and open on weekends
Hospitality businesses can benefit from their expertise in this niche
Offers online courses
Focuses on PPC and doesn't do other types of advertising such as display ads or video ads
Customer Reviews
Check out the reviews from their past clients:
"I am starting up my own app called DapDap which promotes events. As I am only starting out, I met with Filip to ask him what would be some good ways to market my app online, as I knew he has a lot of experience in digital marketing. Filip sat down and listened to me for about an hour to get a real good insight into me and my apps. He then followed up later with a great comprehensive digital marketing plan for me. I'm glad I met Filip I learned a lot from him." -Andrew Irwin
"Very reliable and great service. Filip helped me understand digital marketing and SEO better and projects he worked on had great success. His work is very detailed and he will make you understand your online presence better. If you want detailed and long term success, Honest Marketing is a way to go 👏🏻" -Matea Sragalj
"Very helpful towards SEO and digital marketing campaigns. Brilliant response rate and communication. Wealth of knowledge and friendly. I would highly recommend to anyone in need of digital marketing!" -Dusko Susa
2. Adhere Digital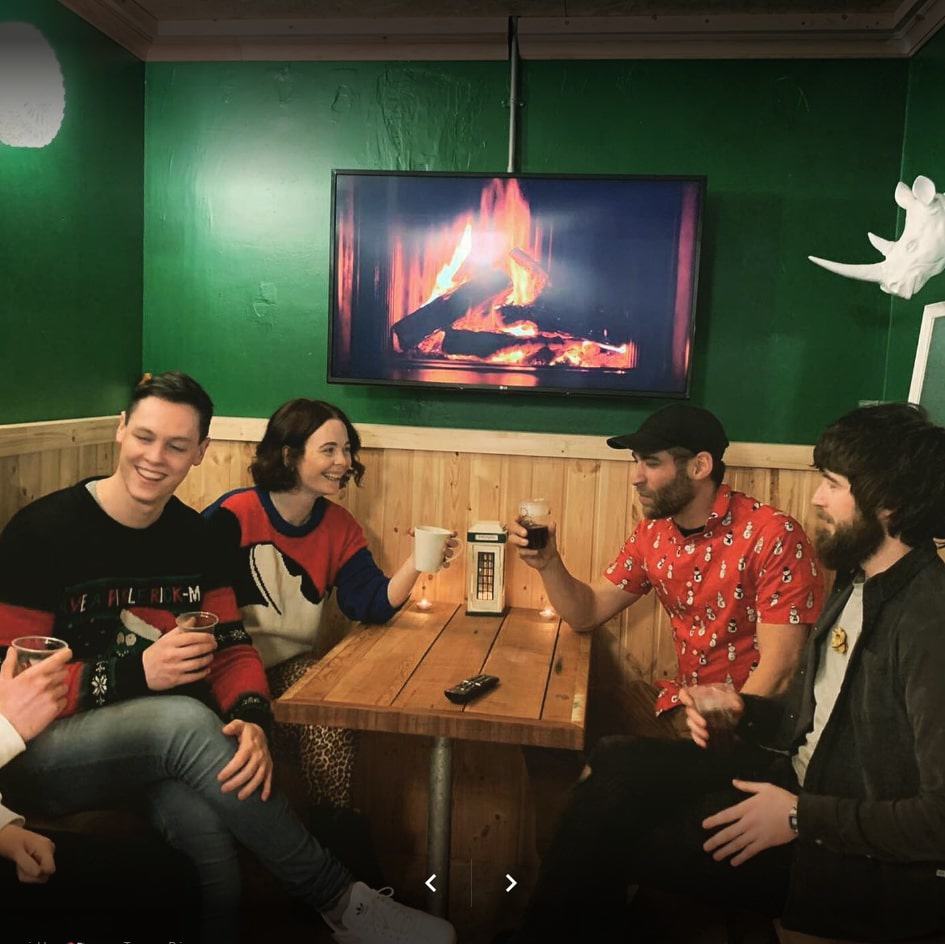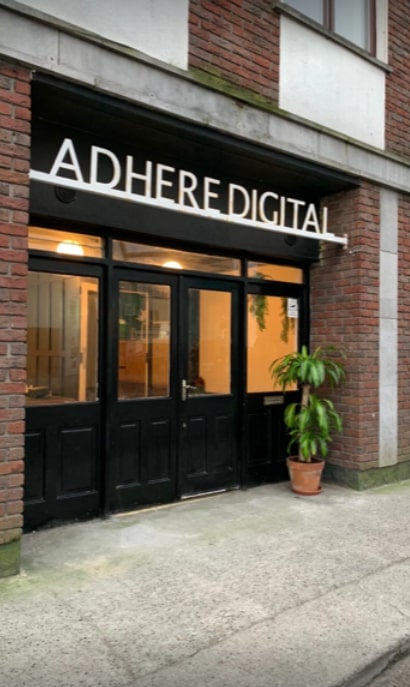 BEST FOR
PPC and Paid Search Advertising
PRODUCTS
Paid search Display ads
YouTube ads
Remarketing ads
SEO
Social media advertising
Digital consultancy
WEBSITE
https://www.adheredigital.com/
ADDRESS
Unit 1, Fairhill Rd Lower, The Claddagh, Galway, H91 F6XV, Ireland
CONTACT DETAILS
+353 83 406 3154

[email protected]

OPERATING HOURS
9am to 6pm (Monday to Friday)
Adhere Digital is a data-driven digital marketing and advertising agency based in Galway. It has been in the business for over 12 years and has handled hundreds of Google Ads, which is its specialty, accounts for businesses from different sectors.
Their team's main areas of specialisation are paid search and PPC. Through Adhere Digital's tailor-made solutions, it can drive high quality traffic to your site and boost sales.
After they work with you closely to understand your needs and goals, they will proceed to build a strategy to achieve them. Normally, the actual process starts with extensive keyword research that identifies what your target market is searching for.
With their effective paid search solutions, they can jump the queue and bring highly targeted traffic to your site quickly. If you have existing PPC accounts, you can also come to them so you can get more bang for your buck.
They are one of the 8 companies whom Google awarded as a Google Premier Partner. And what makes them more special is that they are the only one outside of Dublin.
Offers a full suite of digital advertising solutions including PPC, paid search, display ads, YouTube ads, remarketing ads
Have handled hundreds of Google Ads accounts in a span of 12 years — this solid experience guarantees competence
Specializes in Google Ads
No pre-made packages or service bundles
Customer Reviews
Here are some of the reviews from their past clients:
"Paul and the team at Adhere Digital have really helped us in maximising our return on digital advertising. We were doing a reasonable job in house, but our campaigns are performing much better now that we have Adhere managing the process for us." -Stuart Dempsey
"Paul and the team from Adhere have been excellent to work with and over the last year we have driven on our paid search efforts to the next level. We were starting from a good base but Paul and the team pushed it on and challenged our perceptions and beliefs so that we achieved much more together. I've been in the digital marketing side of things for over 20 years and would have absolutely no problem recommending Adhere. Very easy to work with as well. Results and ROI focused which was a key for us." -Dryden Geary
"Paul from Adhere Digital has gone above and beyond to help our charity maximise the use of our digital adwords account. He's proven to be flexible, adaptive and very pleasant to work with. We highly recommend his services to anyone looking to raise their online digital profile." -Glass Door
3. Heaventree Marketing & Design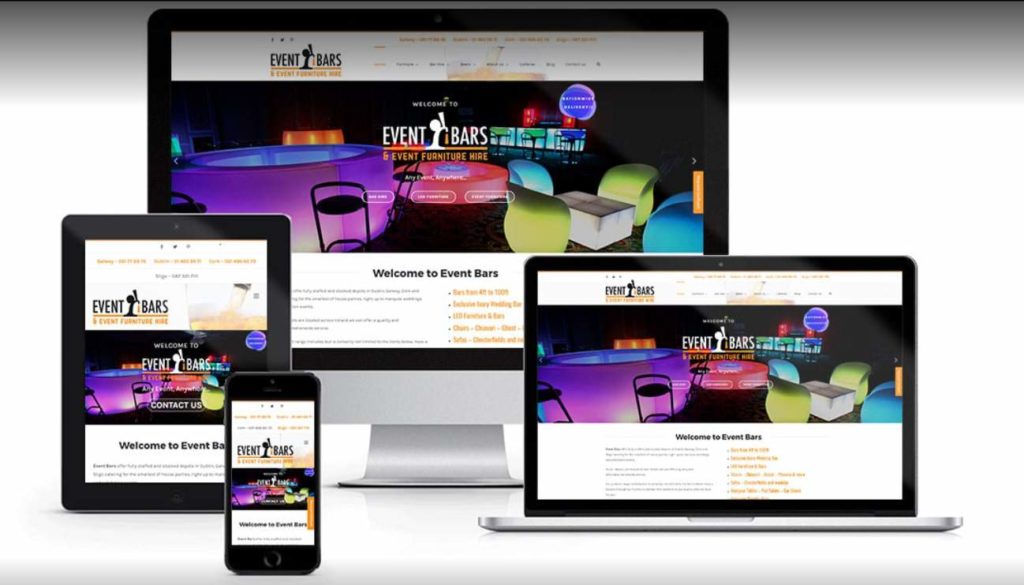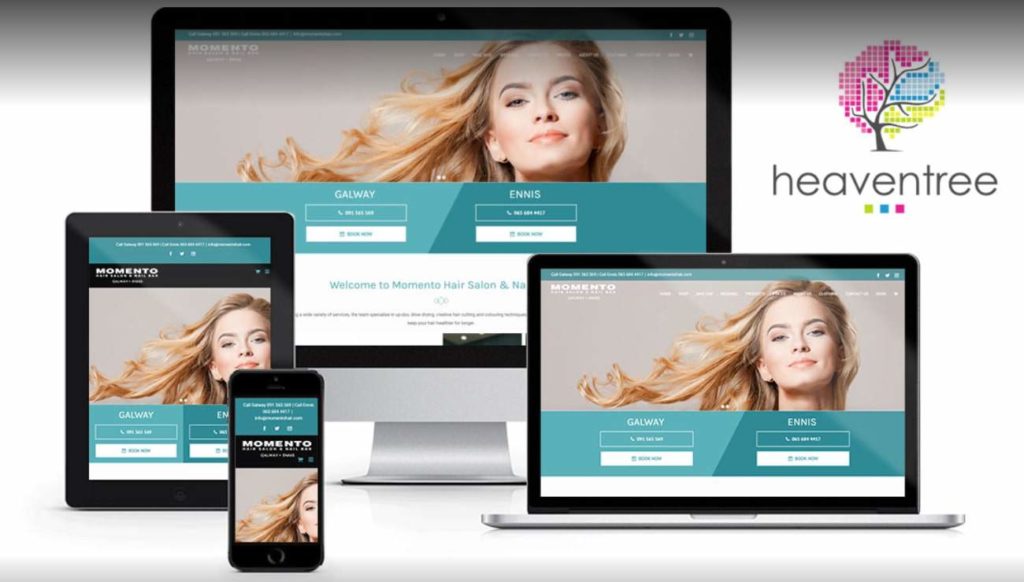 BEST FOR
Social Media Advertising
PRODUCTS
Social media advertising
Social media management
SEO
Email marketing
Link building
Branding
Web design and development
Cloud web hosting
Graphic design (including logo design)
Google Analytics
Content marketing
WEBSITE
https://www.heaventreedesign.com/
ADDRESS
4/5 High St, Galway, H91 HX3D, Ireland
CONTACT DETAILS
+353 91 396 321 1800 938811

[email protected]

OPERATING HOURS
9am to 5pm (Monday to Friday)
Heaventree Marketing & Design is a marketing agency headquartered in Galway that has been operating for over 6 years. It also has offices in the North West, London, Mumbai, and Brazil.
Since its inception, their team has built over 200 websites and helped those sites rank well on search engines. These clients range from local small businesses and startups to multinational food chains.
Heaventree Marketing & Design's main specialisation is social media advertising, particularly on Facebook, Instagram, and Twitter. It prides itself on its ability to connect businesses to consumers and generate quick targeted results.
Aside from online advertising solutions such as PPC and social media advertising, their team is also adept in other areas of digital marketing including branding, link building, content marketing, email marketing, graphic design, web design, and Google Analytics.
Offers a comprehensive range of digital marketing services that other advertising agencies don't offer such as email marketing, link building, branding, web design, and graphic design
Has an offer to beat any quote a client has received in the last 30 days for paid social media ad management
Clients will be assigned a dedicated social media manager
Focused on social media advertising and doesn't offer other types of advertising such as display ads and PPC
Has an initial 3-month contract before moving to a month-to-month rolling contract
Charges a one-time setup fee
Customer Reviews
Below are some testimonials from their previous clients:
"We are delighted with our new website promotionalproductsireland.ie
Sean, Marta and Rob were great to deal with and we will be using Heaventree again for all future website work." -Gearoid Spellman
"We've had the pleasure of working with Heaventree Design on several occasions over the last couple of years and we would highly recommend Sean and his team to anybody looking for a highly professional and quality service. Most recently Sean at Heaventree went above and beyond to make sure that our business performed better than it ever had online… Great service, great staff and head and shoulders above the competition!" -Marty Browne
"A great company to deal with! I've worked with Heaventree on various design projects over the last number of years. Really great service levels and attention to detail, all with a friendly 'can-do' attitude. Recommended A+" -Jeff Martin
4. Media PRO Web

BEST FOR
Search Engine Advertising
PRODUCTS
Search engine advertising
Social media strategy
Boost conversion rate
Website design
WEBSITE
https://mediaproweb.ie/
ADDRESS
Knocknacarra, Galway West, County Galway, Ireland
CONTACT DETAILS
+353 91 450 817

[email protected]

OPERATING HOURS
9am to 6pm (Monday to Friday)
Media PRO Web is primarily an SEO team based in Galway that also specialises in search engine advertising.
They are experts in analysing, tracking, and investigating customer websites to design the most suitable strategy. Their team can strategically position you in front of consumers who are actively looking for products or services like yours.
By specialising in both organic SEO and paid search engine advertising, Media Pro Web is undoubtedly one of the best companies for advertising in Galway that can help you grow. Also, they have a web design division that offers responsive designs that can help your website rank in search results.
Offers free SEO analysis
Cheapest Google Analytics set up fee of only €45
Focuses on search engine ads
Doesn't do video ads, social media ads, and display ads
Customer Reviews
Here are some of the comments of their past clients on their service:
"A very friendly and trustworthy team with exceptional skill. they offered me the best service, I quoted many but chose them. I am still happy about my choice 2 years later." -Carlos Torregrosa
"Stefan is so experienced, knowledgable and helpful. Very reasonably priced and delivers on his promises. We are very happy with what he has created for us." -James Keaveney
"Quality providers of service. There is nothing more important than a professional attitude that helps grow your business and implement the absolute latest technologies. Web Design, SEO, Hosting and Website maintenance services of the finest blue print." -Ger Colleran
5. Digital Sales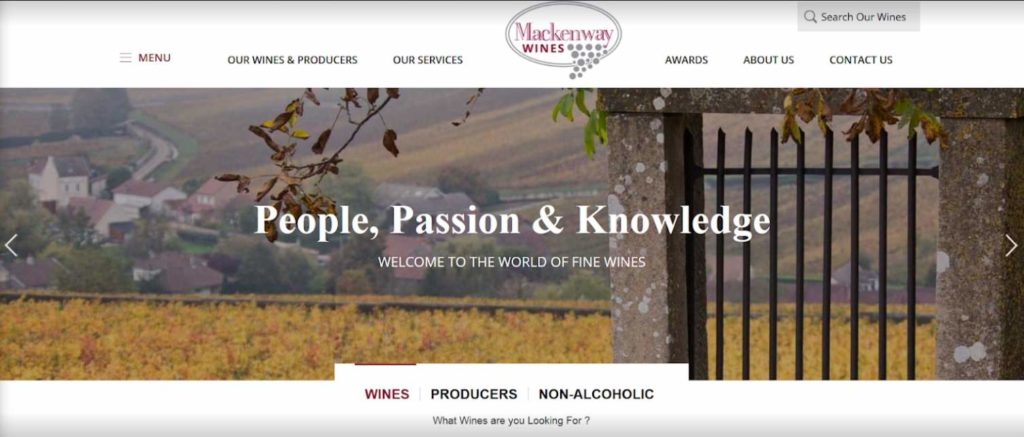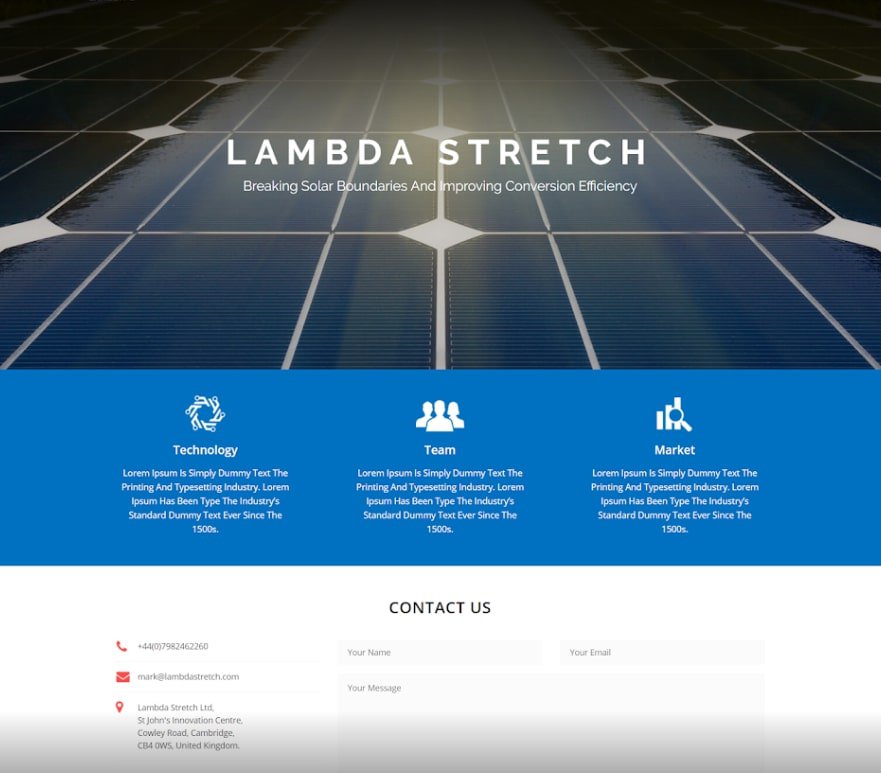 BEST FOR
Digital Advertising and Retargeting
PRODUCTS
Advertising & retargeting
Web design and development User experience
Creative development
Ecommerce development
Software & app development
SEO
PPC
Analytics
Social campaigns
Marketing automation Content marketing
WEBSITE
https://www.digitalsales.ie/
ADDRESS
Gray Office Park, Galway Retail Park, Headford Road, Galway, Ireland, H91 WC1P
CONTACT DETAILS
+353 91 734 107

[email protected]

OPERATING HOURS
8:30am to 6pm (Monday to Friday)
Digital Sales is one of the best digital marketing and technology solutions providers in Galway, with other offices in Dublin and Cork. Besides advertising, it also offers web design and development, software development, content marketing, SEO, and marketing automation.
What makes its digital advertising and retargeting approach stand out is that it is dynamic, intelligent, and comprehensive. It encompasses social media advertising, display advertising, and data monitoring & reporting.
Their team also does real-time bidding to make small-scale buys, tweak the campaigns in real-time, and boost ROI. When you work with Digital Sales, you can expect to benefit from multi-touch ads personalised for your business.
As for PPC advertising, their service covers Campaign Strategy, Keyword Research, Landing Pages, Local SEO, and Conversion Optimisation.
If you want a one-stop shop for all your marketing and technology needs, Digital Sales probably isn't a bad way to go.
Offers a complete digital advertising solution that includes social advertising, display advertising, and data analysis and monitoring
Aside from advertising, it can also provide a complete suite of web design, technology, and digital marketing services
Free digital audit
6. Concordi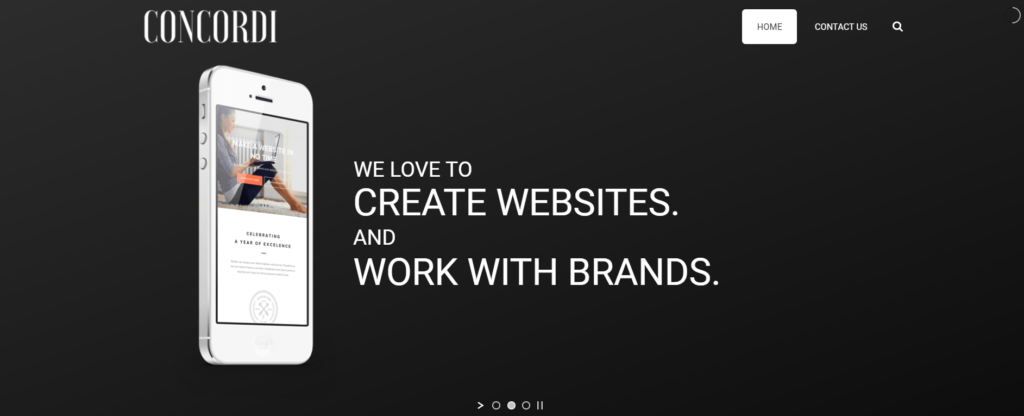 BEST FOR
Web Design/Development
PRODUCTS
Content Creation
Paid Advertising
Social Media Management
Website Creation
WEBSITE
https://concordi.ie/
ADDRESS
Galway, Ireland
CONTACT DETAILS
+353 838439062 | [email protected]
OPERATING HOURS
Contact for more details
Whether you want a website designed from scratch or your existing one improved upon – Concordi can handle this. Their favourite platforms are Shopify and WordPress, and they can give you a quote on how much it would cost to develop anything from a standalone landing page to a full e-commerce site.
As social media newsfeeds becoming increasingly cluttered due to the increase in businesses trying to stand out online, the most effective way to stand out from the online noise is to have high-quality content. They provide 4k video, drone videography, and photography so that your content produces the 'thumb-stopping' moment and starts the customer on their journey with your brand.
From paid advertising refers to using Google Ads, Facebook Ads, and LinkedIn Ads, they will work with your team to create the perfect advertisement, and then use these technologies to place this ad in front of the right audience, at the right time. By the end of Month Three – expect a major ROI through their paid ads!
Copywriting services are available
Social media management for your brands
Rates are unavailable on their website
Customer Reviews
Here are some of the comments of their past clients on their service:
"We work with Concordi for both web development and digital campaign building. Great team to work with – professional, efficient, knowledgeable and friendly. The team at Concordi built our site quickly and efficiently – delivering on everything that was requested – giving us a site that we can easily manage ourselves. Our brief requested a site build combined with a digital plan specifically tailored to suit our client base and location. Both elements were delivered on time and within budget and have been back up with with friendly and accessible advice, training and support at every stage. Delighted to recommend the team at Concordi."
"The guys in Concordi have done wonders for our social media accounts and set a high standard for social media management & website design – it's pleasure to work with them!' Keep up the great work Concordi!"
7. Moji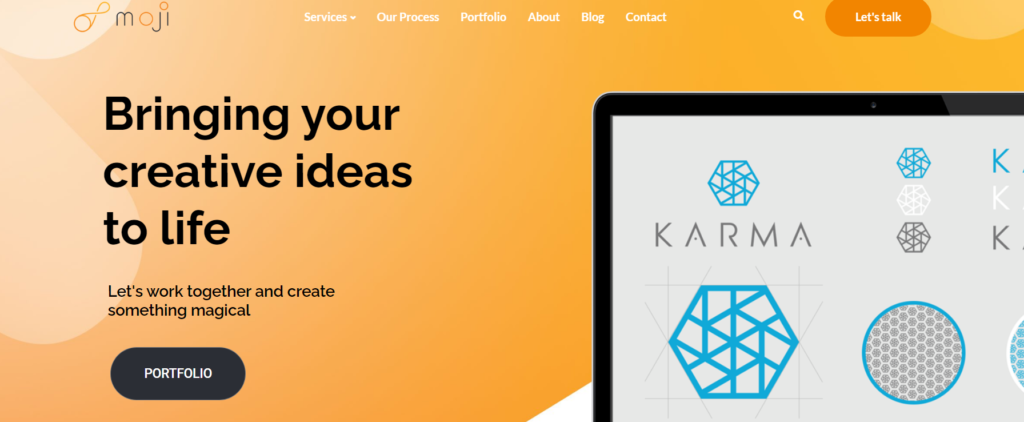 BEST FOR
Wide range of marketing services
PRODUCTS
Branding
Graphic Design
Web Design
Photography
Marketing
WEBSITE
https://moji.ie/
ADDRESS
Galway, Ireland
CONTACT DETAILS
[email protected] | (+353) 86 865 7591
OPERATING HOURS
9am – 5pm Monday – Friday
Moji specializes in the creation of fresh and contemporary graphics, websites, branding and more with a creative twist that are second to none. Their process is: define, create, refine, and deliver.
They are perfect for the types of businesses that are looking for websites that are bright, vibrant, and innovative.
Furthermore, their marketing services combines colorful and compelling language as well as eye-catching graphics that will help you find more clients. Combined with effective strategies, they are the perfect agency for small to medium business that want to expand their reach.
Full branding packages available to include logo, print material and website design
Modern and minimal design styles
Social media content and ads packages available
Rates are unavailable on their website
Customer Reviews
Here are some of the comments of their past clients on their service:
"My experience with Moji has been one of pure positivity, on both a professional and personal level. A breath of fresh air."
"Mikey understood the ethos of my business straight away and delivered exactly what I wanted, it was a fun, collaborative experience."
FAQs About the Best Advertising Companies in Galway
---
Advertising is a key step in building brand awareness and ensuring strong customer retention.
After all, even the greatest business ideas or products will not be sold on their own.
We hope this list of the best companies for advertising in Galway can help you in your search for an agency that can boost your sales.
Have you tried any of the advertising companies that made it to our list? Let us know about your experience in working with them!