Planning the Perfect Trip to Limerick
Limerick is an ancient city in the west of Ireland that was founded by the Vikings in the 9th century and has played a significant role in Irish history and society.
It's sometimes called the Treaty City, because it was the site of the Treaty of Limerick that ended the Williamite War in 1691 and the Siege of Limerick that lasted for over a year.
In this guide, you'll find all the info you need about what to expect, the best time to visit, how to get around, fun stuff to do, good places to eat, where to stay, and where to shop in Limerick.
Is Limerick worth visiting?
Located in the south of Ireland, Limerick is definitely worth visiting due to its rich history, diverse attractions, vibrant culture, and culinary delights, making it a must-visit destination for travelers with varied interests.
Why is Limerick worth visiting?
Limerick has a rich history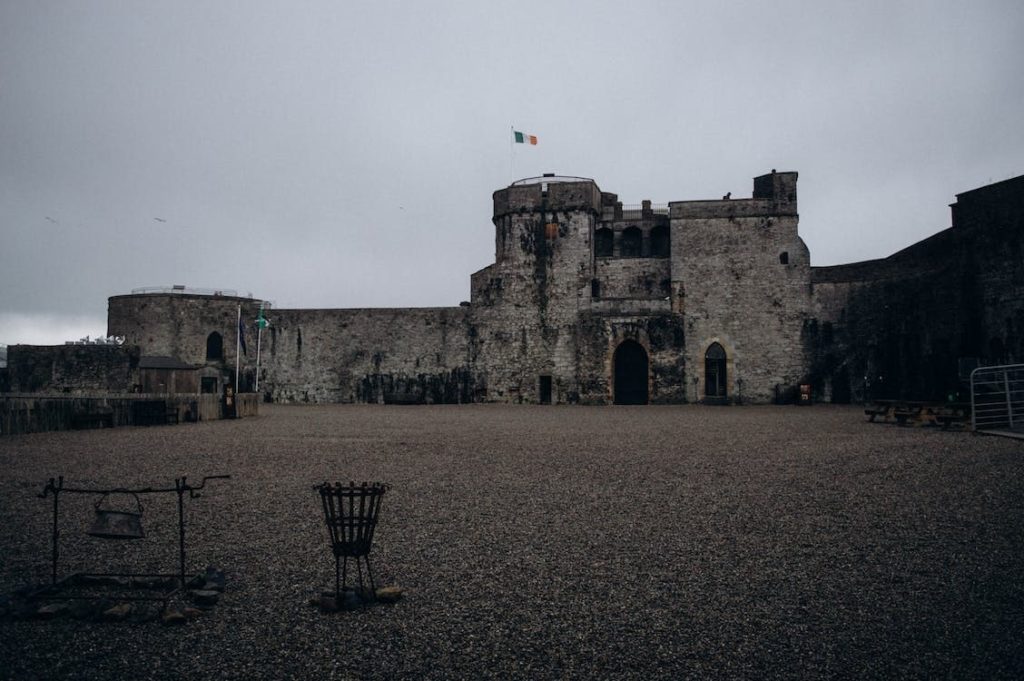 Limerick, known for its medieval history, offers visitors a chance to step back in time. King John's Castle is a must-see attraction, allowing you to experience memorable moments like the Siege of Limerick in 1642.
For avid history enthusiasts seeking more than just medieval history, Limerick City Museum on Henry Street is a great choice.
It showcases Limerick life from the Stone Age to the present, with impressive exhibitions and artifacts that transport visitors to different times and places.
It's the home to one of Ireland's best universities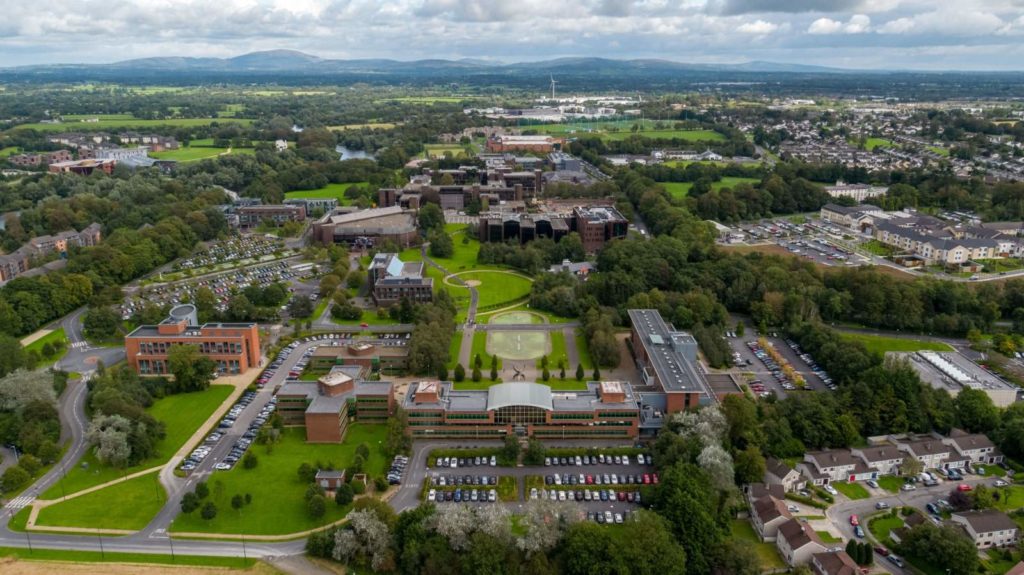 The University of Limerick is a well-known research institution located in Ireland. It's been ranked as one of the top 100 Young Universities in the World by the Times Higher Education.
UL graduates have excellent employment prospects due to the university's reputation and cooperative education program.
Apart from its quality education, the university features one of the country's most naturally beautiful campuses, situated alongside the River Shannon.
The campus also has riverside trails showcasing diverse plant and animal life and a remarkable Living Bridge connecting different areas. This bridge gracefully spans the river and remains impressive year-round.
It has a diverse range of attractions
Limerick is a great place to visit because it has lots of cool stuff to see, such as old buildings like King John's Castle, St. Mary's Catherdral and the Hunt Museum, which has really old art and things from different countries.
Limerick offers beautiful outdoor spaces for nature enthusiasts, such as the People's Park and the University of Limerick campus. You can also enjoy the River Shannon, which runs through the city, by taking a boat tour or doing water activities.
It's a paradise for food lovers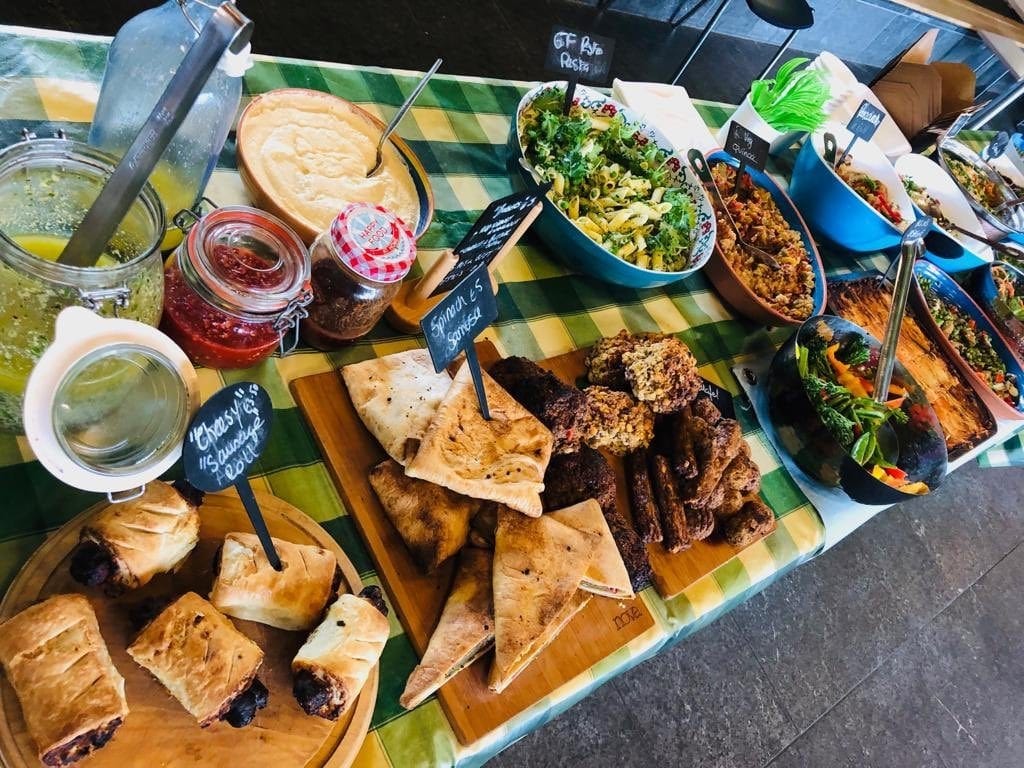 Limerick offers a wide range of specialty cuisines right in the heart of the city. It has a delightful blend of traditional Irish eateries and contemporary international cuisine.
You'll have the chance to savor local delicacies like Limerick Ham, Cahill's Whiskey Cheese, and Walnut Cheddar, which are unique to the region.
You can find restaurants that serve gourmet burgers, hearty Italian dishes, and authentic-style sushi at different restaurants in the city. There are also options for vegetarians, vegans, and meat-eaters, such as plant-based dishes and steaks.
Limerick boasts a vibrant nightlife scene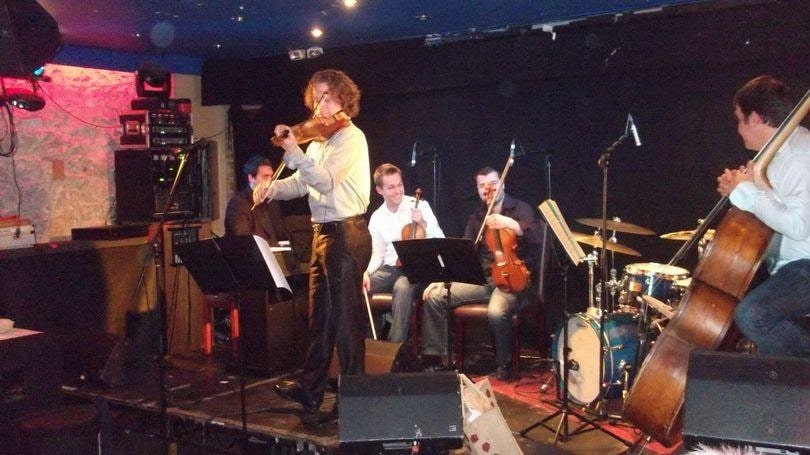 Whether you're a student looking for a thrilling night out or in the mood for a cozy gathering with cocktails, Limerick City has everything you need.
Monday and Thursday nights are particularly popular among students, with long lines forming outside hotspots like Habitat, Icon, and Costello's.
Student nights are lively, with many stories to share the next morning. For a relaxed evening, the city's in the midst of a cocktail craze, serving up tasty daiquiris and cosmos.
It's a great place for shopping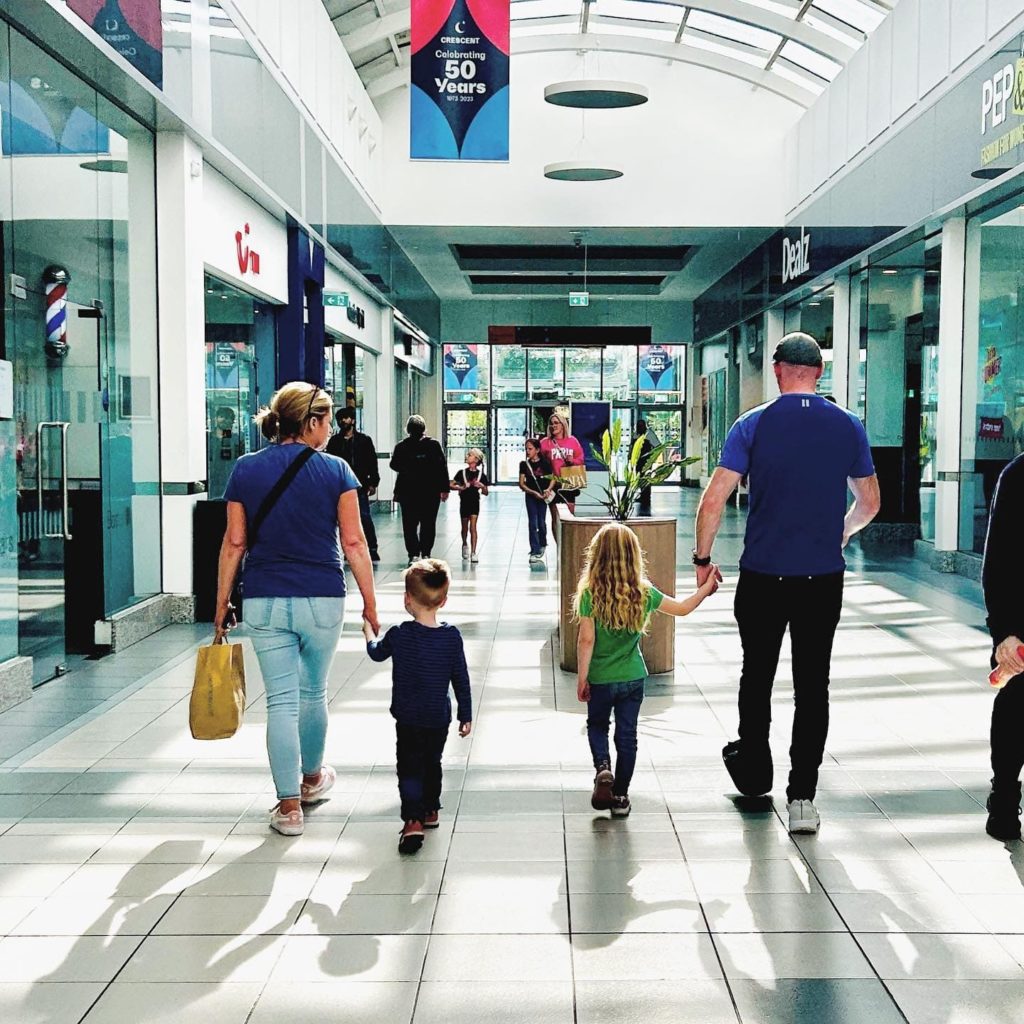 In the city center, you'll discover a blend of well-known chain stores and unique independent boutiques. O'Connell Street, Bedford Row, and Cruises Street are just a few of the prominent shopping streets in the area.
You can find something for every budget when you shop in Limerick, as it has a variety of high street stores.
It's a place that loves sports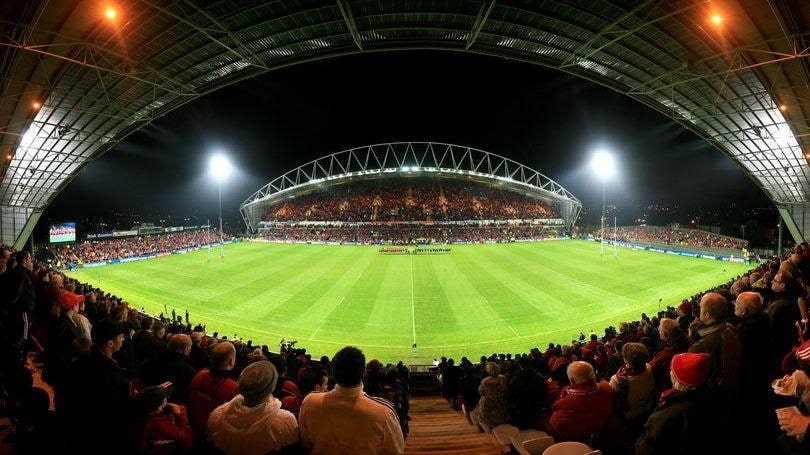 The people of Limerick are known for their passionate nature, which truly shines during the city's major sporting events. Thomond Park, home to Munster Rugby and Shannon RFC, is a hub of this untamed enthusiasm.
Limerick's hurling scene is also thriving, and on match days, the city's pubs are filled to the brim with locals proudly wearing the Limerick colors. United as one, they cheer on their beloved home team.
You don't have to miss a match if you can't be there in person. Just find a cozy pub, get a pint, and enjoy the game on the big screen.
Limerick has a lot of culture to offer, such as art, theatre, and music
Limerick's Culture Night is a celebration of the city's culture and artistic talent. It's an event filled with magic and excitement as artists and performers showcase their talents.
Theatre lovers can enjoy a wide range of performances, from classic plays to cutting-edge productions. Limerick is a great place to see live theater.
Limerick caters to a wide range of musical tastes with its diverse array of music events. The city plays host to concerts, festivals, and intimate live performances, offering something for everyone from jazz and rock to classical music.
How to Get Around Limerick
If you prefer not to drive through the town, you can rent city bikes for convenient transportation. As part of the city's renovation, new bike paths were built to enhance safety and convenience for cyclists.
Additionally, navigating Limerick by car is relatively straightforward. Just make sure to familiarize yourself with the driving regulations and be prepared for a manual transmission rental unless stated otherwise.
Best Time to Go
Limerick offers great travel opportunities throughout the year, with May to September being particularly favorable.
The warmest months are June to August, making them ideal for a summer getaway. However, if you choose to visit in the fall, remember to pack some warmer clothes.
For those seeking dry weather, March, April, and September are the best months, with April being the least humid. On the other hand, November tends to be the most humid month.
Things to Do in Limerick
Explore Limerick City's Hidden Gems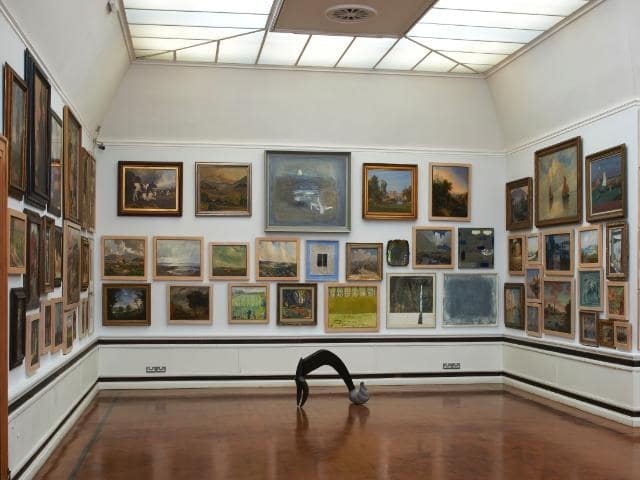 Limerick City is often unfairly judged by those who have never visited it and have no intention of doing so. But this city has a lot to offer, from its rich history and culture to its lively pubs and restaurants.
Limerick offers many attractions for visitors, such as the ancient St Mary's Cathedral, the majestic King John's Castle on the banks of the River Shannon, and the Thomond Park, the stadium where Munster Rugby plays
It's also home to Limerick City Gallery of Art, The Hunt Museum, and The People's Park. Limerick City is a place worth discovering and enjoying.
Embark on Scenic Walks and Hikes in Limerick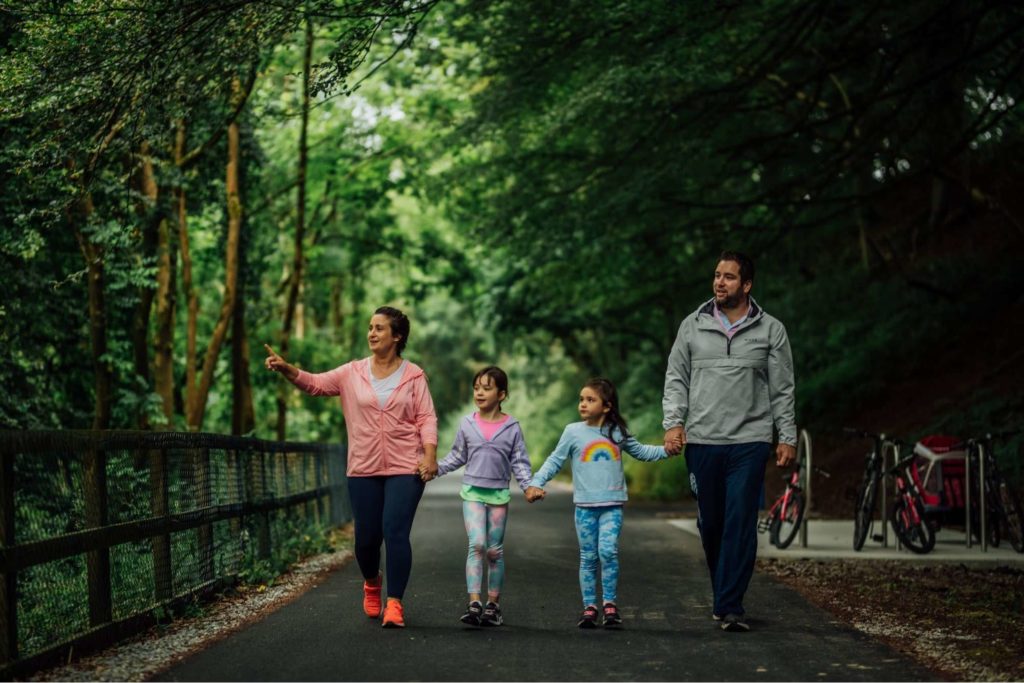 Limerick is a county in Ireland that offers more than just a city break. It's a place where you can enjoy the beauty of nature, the history of culture, and the challenge of adventure.
Limerick has suitable trails to have a relaxing stroll, a scenic hike, or a strenuous climb.
Some of the best walks in Limerick includes Limerick Greenway, Knockfierna, Clare Glens Loop, Canon Sheehan Loop, Curraghchase Forest Park, Galtymore, Glenstal Woods.
Mix Urban Exploration with Serene Coastal Getaways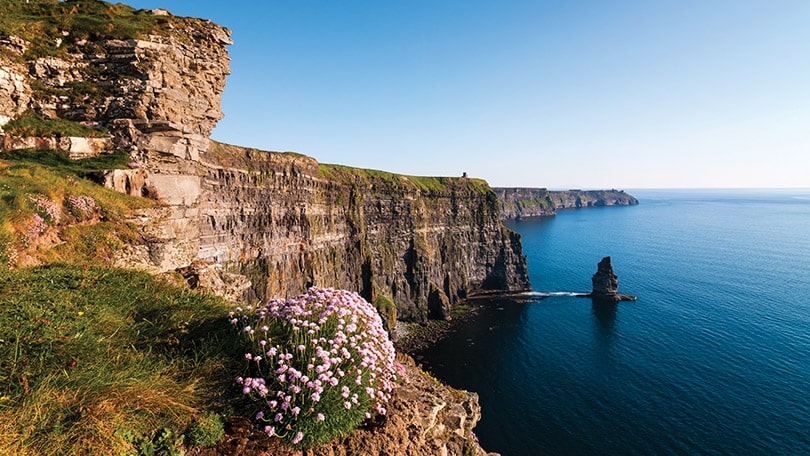 Limerick is a gateway to the stunning coastline that stretches from Kinsale Harbour to Malin Head, where you can experience Irish culture, music and history along the way.
You can enjoy the best of both worlds in Limerick, as it is a vibrant and modern city with plenty of attractions, but also close to some of the most beautiful surf beaches in Europe.
You can also explore the Shannon Estuary, a scenic and unspoilt area that offers medieval heritage, outdoor activities and world-class fishing. Limerick is conveniently located near Shannon Airport, making it easy to access and travel from.
Uncover Limerick's Rich Historical Sites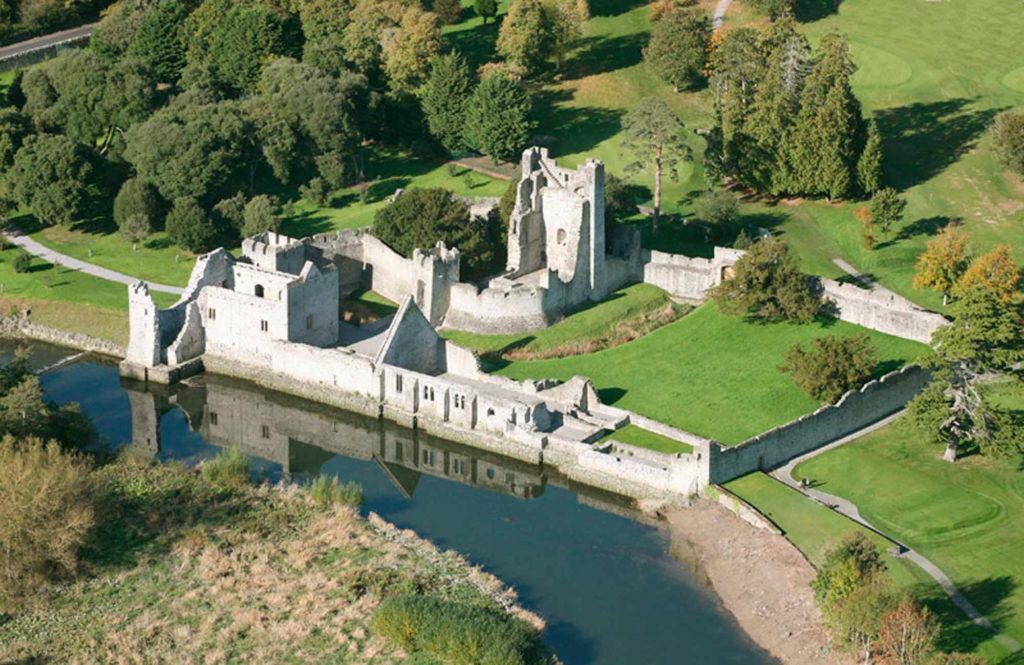 The county of Limerick has a rich and varied history that you can explore through its many attractions.
Some notable historic sites include Desmond Castle Adare, Glenstal Abbey, Carrigogunnell Castle, Treaty Stone, Foynes Museum, and the ancient Lough Gur.
These places reflect Limerick's significant role in Ireland's past, from medieval times to modern days.
Choose Charming Towns and Villages for Your Road Trip Base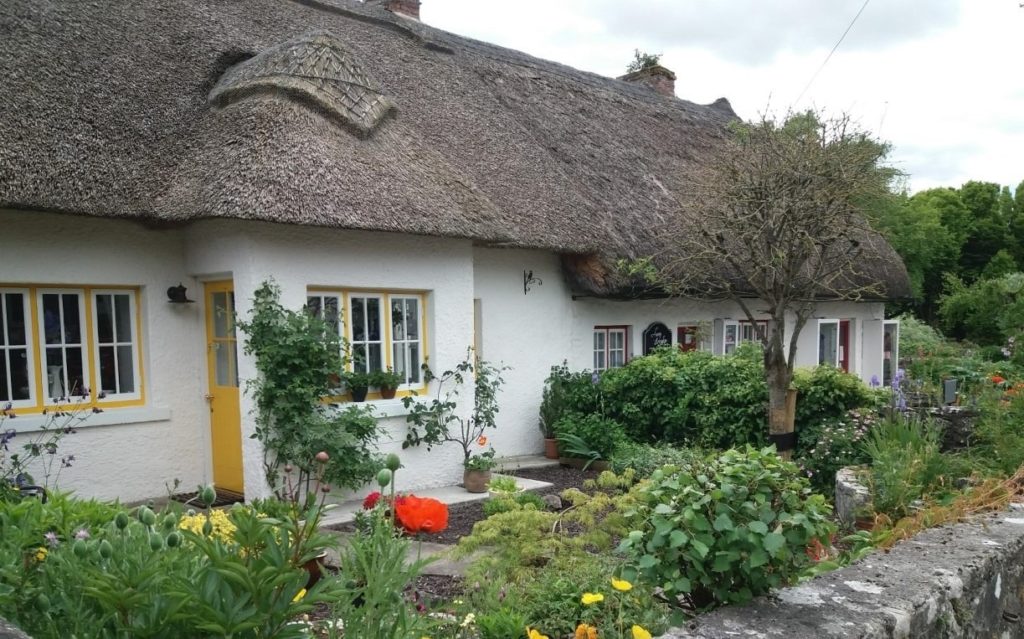 When planning your road trip through this picturesque region, consider choosing Limerick's charming towns and villages as your base. Places like Kilfinane, Adare, Castleconnel, Murroe, and Newcastle West are great choices.
Kilfinane is calm and beautiful, Adare has pretty old houses, Castleconnel is by a river with nice walks, and Murroe is friendly and cozy. Newcastle West is full of history and art.
These towns are good starting points to see Limerick's cool stuff, and you can meet friendly Irish people and enjoy their food and views. Limerick's villages and towns make your Irish trip fun and memorable.
Indulge in Limerick's Lively Pub, Restaurant and Shopping Scene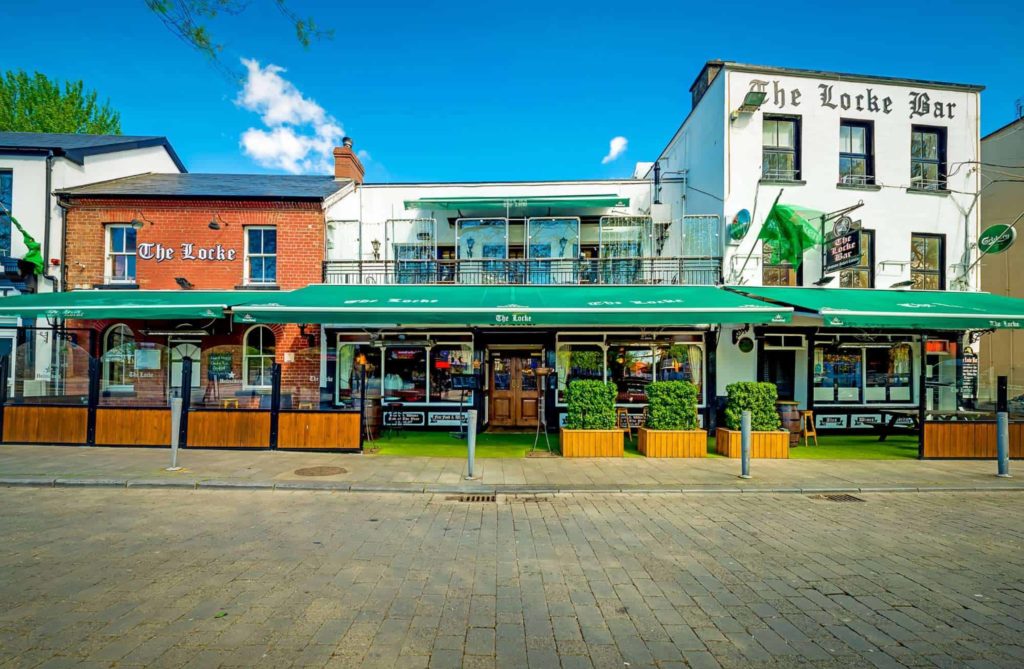 Limerick has lots of creative new restaurants and pubs that keep appearing, such as The Milk Market, which offers a variety of local and international cuisines, or The Locke Bar, which hosts live music and comedy shows.
There are also many favorite places to eat that have been making people happy for a very long time, such as Dolan's Pub, which serves traditional Irish dishes and drinks, or Freddy's Restaurant, which offers delicious burgers and fries.
After enjoying a delicious meal, you can explore the region's main shopping area, where you'll have a ton of choices for fun, souvenirs, or window shopping.
In fact, Limerick is known as the best place to shop in the area because it offering tasty food and a variety of enjoyable items, from handmade crafts and local art to trendy clothes and unique gifts.
Experience Limerick's Top Concerts and Sports Events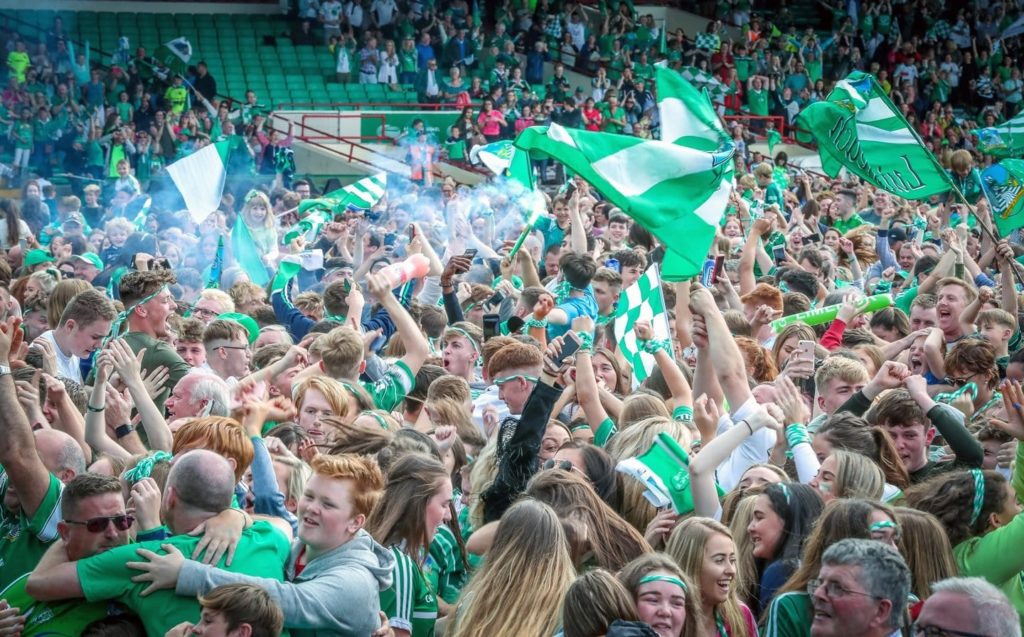 Limerick is a great place to enjoy some exciting events for both sports and music lovers. You can catch live performances by famous artists or support local talents.
You can also witness some thrilling competitions in Lacrosse, Ultimate Frisbee and Quidditch, and cheer for your favourite teams.
You'll also love the International Rugby Experience, where you can discover the game's history, try interactive challenges, and see memorable moments and players on display.
Where to Eat
Freddy's Restaurant
Website: www.freddysrestaurant.com/
Address: Theatre Lane, Lower Glentworth Street, Limerick
Phone: +353 83 0160166
Operating Hours: Thursday to Saturday – 4:30 PM
Freddy's Restaurant is a beautiful dining space with a modern and elegant style, created from an old coach house where horses used to rest.
The food at Freddy's is not only delicious, but also artistic. You can enjoy dishes like a salad of feta cheese and pomegranate seeds, fresh mussels from Skellig, or a chocolate sphere that melts in your mouth.
Freddy's Restaurant offers a wonderful food experience, a high-quality service and a memorable night out, making it one of the best places to eat in Limerick and Ireland.
Ford's Fish and Chips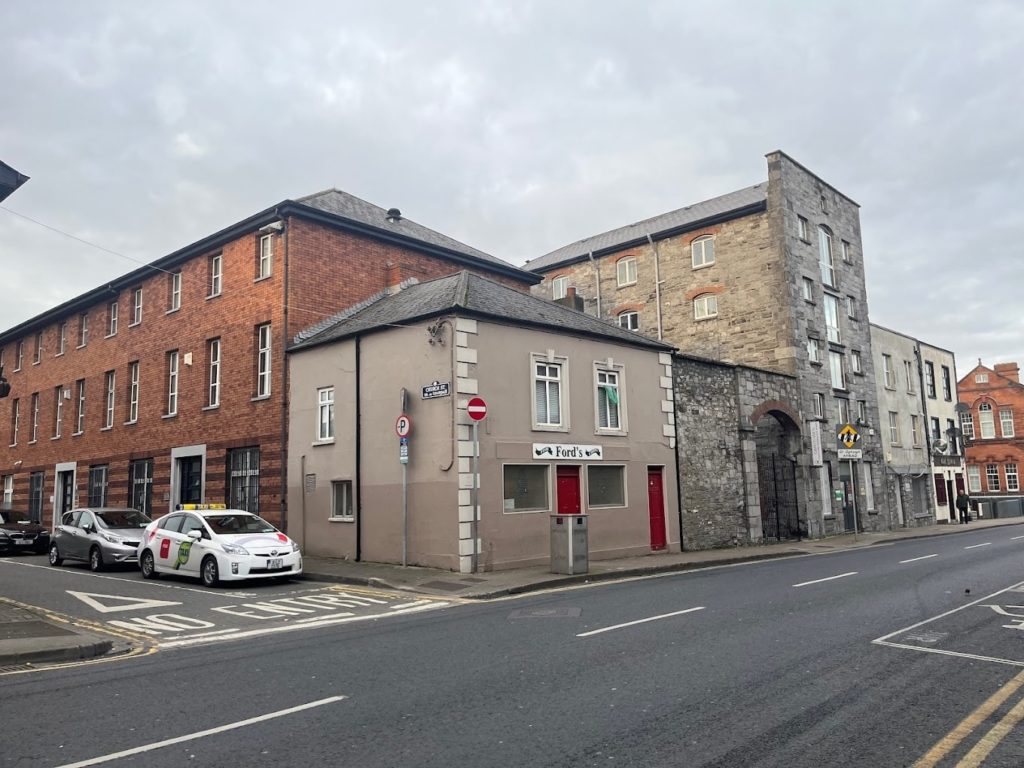 Address: 22 John's Street, Limerick
Ford's Fish and Chips, also known as Donkey Ford's, is more than just a take away, it's a Limerick legend. For generations, locals and visitors alike have enjoyed the crispy, golden fish and chips.
No matter which fish you prefer, may it be cod, haddock, or plaice, rest assured that it's very fresh and cooked perfectly. And don't forget the chips, thick-cut and fluffy on the inside, crunchy on the outside.
You can have them with salt and vinegar, curry sauce, or garlic mayo, but whatever you choose, you'll be hooked on Ford's Fish and Chips.
The French Table
Website: http://www.frenchtable.ie 
Address: 1 Steamboat Quay, Dock Road, Limerick
Phone: +353 61 609274
Email: [email protected] 
The French Table is a destination for those who appreciate the finer things in life. They'll delight you with its exquisite dishes, elegant ambiance, and friendly service.
You'll be treated to various dishes, ranging from the classic à la carte to the seasonal tasting menu, all featuring the freshest ingredients and the finest French wines.
The French Table is the perfect place to enjoy the art of French cooking, and to discover why it is considered one of the best restaurants in Limerick.
1826 Adare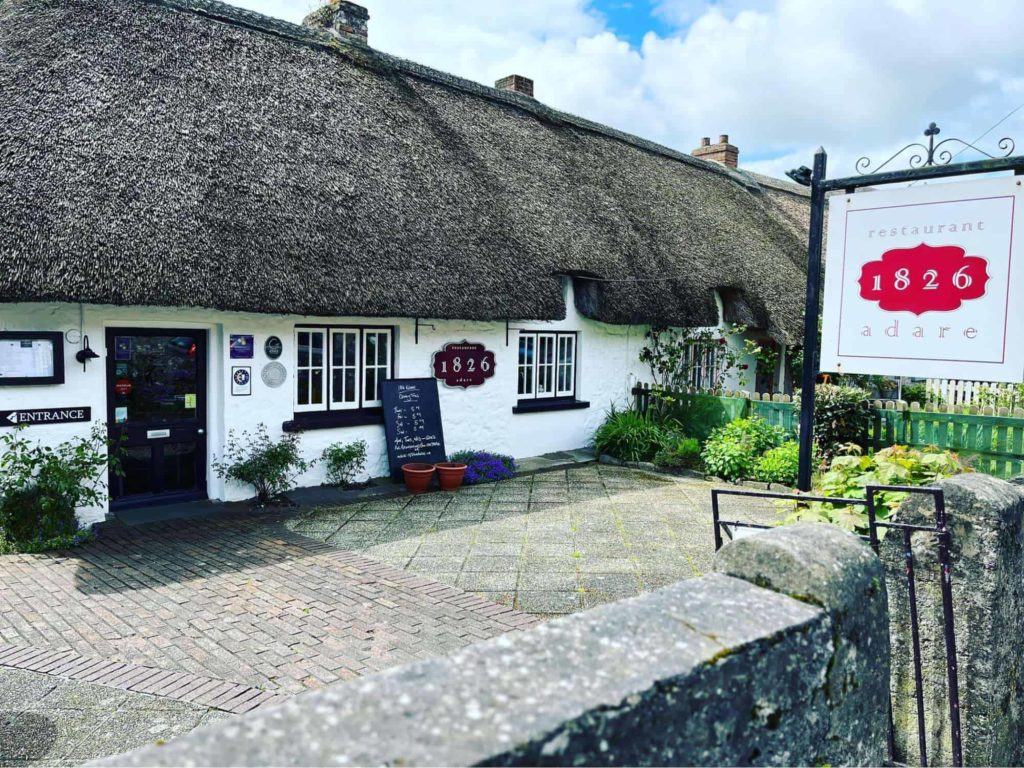 Website: https://1826adare.ie/ 
Address: Main Street, Adare, Co. Limerick
Phone: +353 61 396004
Email: [email protected] 
Operating Hours:
Thursday to Saturday – 5 PM to 9 PM
Sunday – 3pm – 8pm
1826 Adare is a cosy and charming restaurant where you can enjoy a memorable dining experience with chef Wade Murphy's creative and skillful dishes made from the best of Irish ingredients.
The tasting menu or the à la carte at 1826 Adare lets you choose delicious and beautiful dishes that will delight you.
Some of the highlights include the slow-cooked beef cheek with smoked mash, the roast duck breast with black pudding and apple, and the chocolate fondant with salted caramel ice cream.
Cornstore
Website: http://www.cornstorelimerick.com 
Address: 19 Thomas Street, Limerick
Phone: +353 61 609000
Email: [email protected] 
Cornstore is a culinary experience that will delight your senses. It offers romantic dinners, family celebrations, or casual lunches, with a variety of dishes and drinks to suit your taste.
It serves the finest quality of steaks and seafood, cooked to perfection and served with a variety of sauces and sides. It also has mouthwatering cocktails and desserts, made with fresh and local ingredients, for you to indulge in.
Cornstore is a proud recipient of the Munster Kids Size Me award, which means it has healthy and tasty options for the little ones. It also supports local farmers and producers, and uses fresh and local ingredients in its dishes.
Wok To Go
Website: http://www.woktogo.ie/ 
Address: Arthur's Quay Shopping Centre, Limerick
Phone: +353 61 414779
Email: [email protected] 
Wok to Go is an oriental quick-service restaurant and takeaway that offers a variety of dishes from different Asian cuisines.
Rice, noodles, or salad are the options for your base, and you can add any meat, vegetables, and sauce that you like. Their Asian street food is also delicious, and you can try dishes such as spring rolls, dumplings, and chicken satay.
Wok to Go cooks your food fresh in front of you, and serves it hot and ready to eat. You can enjoy your meal in their cozy upstairs area, or take it away to eat at home or work.
Where to Stay
No. 1 Pery Square
Website: https://www.oneperysquare.com/ 
Address: No 1. Pery Square, Limerick
Phone: +353 61 402402
Email: [email protected] 
No.1 Pery Square is a charming and elegant boutique townhouse hotel that overlooks the beautiful People's Park in the historic Georgian Quarter of Limerick.
It has 20 cozy and stylish bedrooms, a restaurant and lounges that serve delicious food and wine, a shop that sells interesting items, a terrace and kitchen garden that offer a relaxing view, and an organic spa that provides a range of treatments.
The hotel, a Grade 1 listed building inside and out, showcases the best example of late Georgian architecture in Limerick and perhaps in Ireland. The hotel brims with personality, history, and authentic charm, inviting guests to experience its character.
Adare Manor
Website: http://www.adaremanor.com/ 
Address: Adare, Limerick
Phone: +353 61 605200
Email: [email protected]
Adare Manor is a stunning five star resort that combines the charm of a historic castle with the comfort of modern amenities.
The Manor House features 104 luxurious guest rooms, decorated with Georgian-style furniture, original artworks, rich fabrics and marble bathrooms.
The estate spans 840 acres of beautiful parklands, gardens and forests, offering a range of activities for guests to enjoy, such as falconry, archery, fishing, golf and spa treatments.
The resort also has several dining options, lounges and bars that serve exquisite cuisine and drinks.
Fitzgeralds Woodlands House Hotel
Website: http://www.woodlands-hotel.ie/ 
Address: Adare, Limerick
Phone: +353 61 605100
Email: [email protected]
Fitzgerald's Woodlands House Hotel & Spa is a four-star family-run hotel that offers a warm and traditional Irish hospitality experience. It's a Guaranteed Irish accredited hotel that has been in business for over 38 years.
Situated on 40 acres of organic land, the hotel is a great starting point for exploring Galway, Kerry, Clare, Limerick, Cork, Tipperary, and the Wild Atlantic Way. It's just a two-hour drive from Dublin and a 25-minute drive from Shannon airport.
The hotel has two restaurants that serve delicious local cuisine, some of which is sourced from the hotel's own organic garden.
Guests can also enjoy the resort-style amenities such as Dick's Bar, Woodlands Health & Leisure Club with a 20m pool and a kids pool, Woody's Kids Club, Fairy Trail, and Revas Spa.
The Old Bank Bed
Website: https://www.theoldbank.ie/ 
Address: Main St, Bruff, Co. Limerick
Phone: +353 61 389969
Email: [email protected]
The Old Bank B&B is a 4-star boutique bed and breakfast that offers a cosy and elegant stay in a historic townhouse.
Each of the spacious rooms has its own unique charm and features a four-poster bed, an en suite Jacuzzi bathroom, a HD TV with You Tube and Netflix, USP Charging ports and free WiFi.
You can relax by the fireplace in the library with a drink, or enjoy a delicious breakfast featuring ingredients from Pat's Butchers and Miriam's homemade pastries, muffins, and scones.
The Old Bank is a great place to start exploring the history and culture of Ballyhoura, including Lough Gur, Kilmallock's medieval town, Doneraile Court, and the JFK dedicated museum – The Thomas Fitzgerald Centre.
Darragh Cottages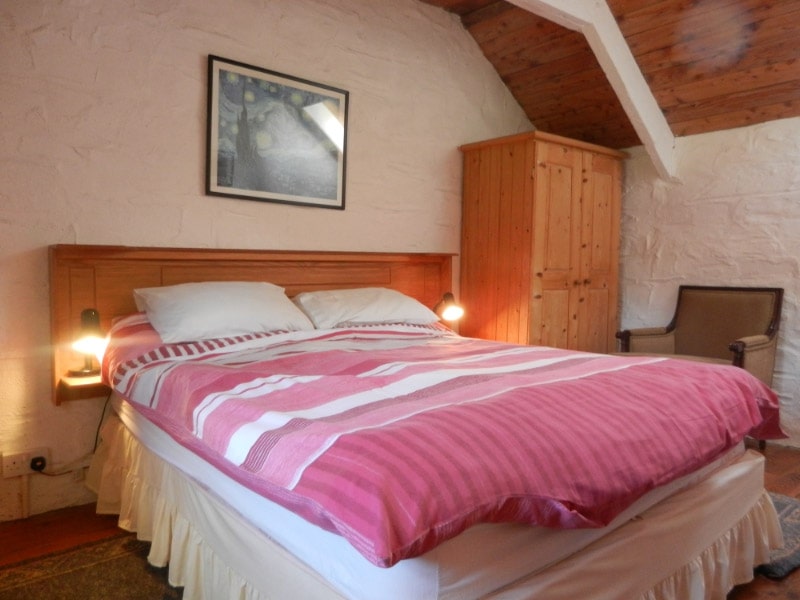 Website: https://www.darraghcottages.com/ 
Address: Darragh Cottages, Kilfinane, County Limerick
Phone: +353 63 86017
Email: [email protected] 
Darragh Cottages is a perfect place for those who are looking for a peaceful and charming getaway in southern Ireland. These four stone cottages have been lovingly restored and are set in a Victorian walled garden on a Georgian estate.
The estate has a wildlife garden that has won awards and is secluded by a quarter-mile long tree-lined driveway.
You can enjoy mountain views from your cottage and visit nearby attractions like the Lakes of Killarney, Cliffs of Moher, Waterford Crystal, Bunratty Folk Park, Blarney Castle, and the Rock of Cashel.
You can also indulge in various outdoor activities such as golf, walking, fishing, mountain biking and horse riding. Darragh Cottages are accessible by flying into Dublin, Cork or Shannon with airlines such as Aer Lingus, Ryanair and Continental.
Where to Shop
Limerick Milk Market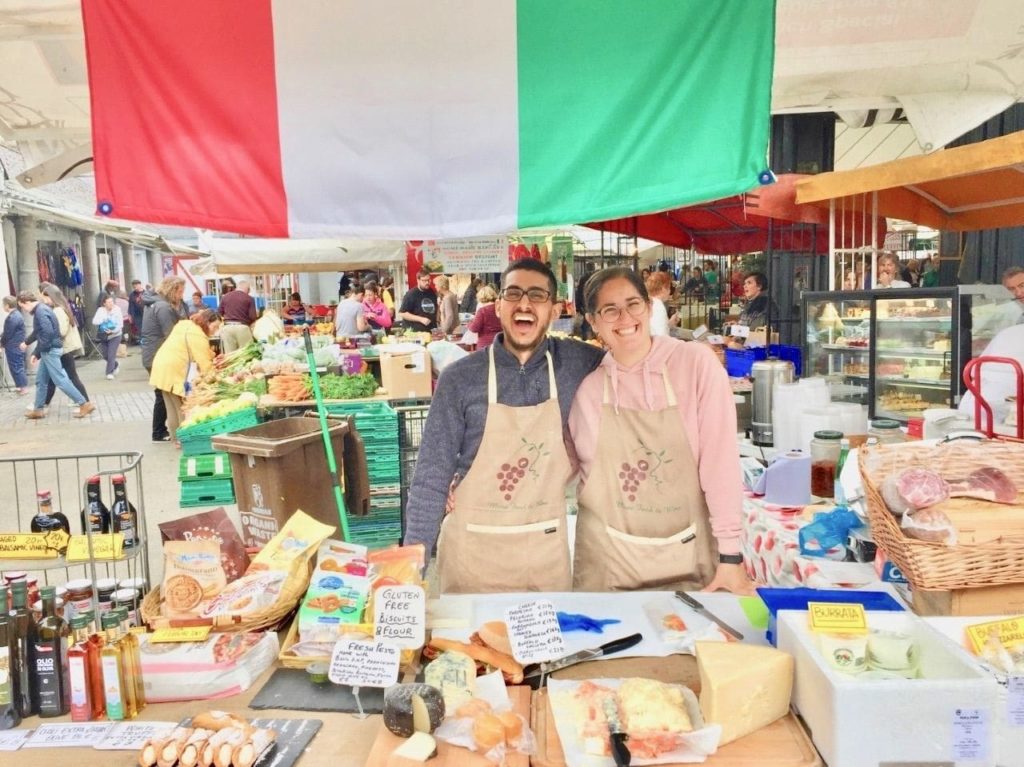 Website: https://www.milkmarketlimerick.ie/ 
Address: Limerick Milk Market, Cornmarket Row, Limerick
Phone: +353 61 214782
Email: [email protected]
Operating Hours:
Fridays – 10 AM to 3 PM
Saturdays – 8 AM to 3 PM
Sundays – 11 AM to 3 PM
Limerick Market is the place to go for fresh, local and quality food, made or sourced by passionate producers. At this incredible market, cheese, fish, bread, juice, snacks, drinks, flowers, and plants are all readily available.
Limerick Market is more than just a place to shop. It's a place to meet, chat and learn from the people who make or grow what they sell.
You can discover new flavours and recipes, and get tips and advice from the experts. Additionally, you have the option to relax and watch the lively market scene from the Mezzanine floor, which is under a huge canopy that protects you from the weather.
Crescent Shopping Centre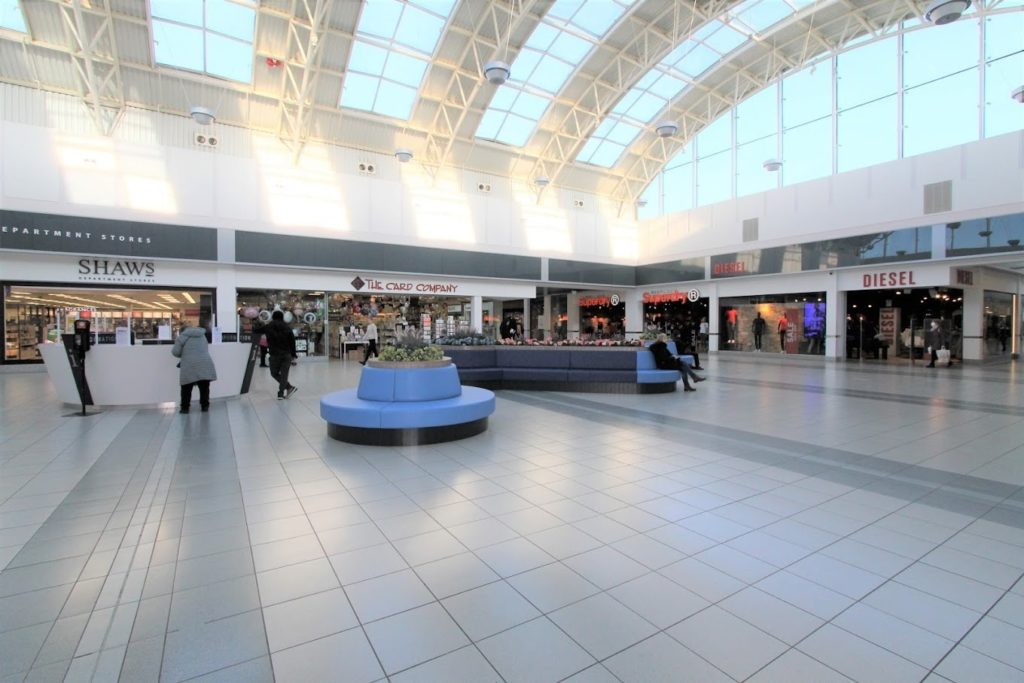 Website: https://crescentshoppingcentre.ie/ 
Address: Crescent Shopping Centre, Dooradoyle, Limerick
Phone: +353 61 228 560
Email: [email protected] 
Operating Hours:
Monday to Wednesday, & Saturday – 9:30 AM to 6 PM
Thursday to Friday – 9:30 AM to 9 PM
Sundays – 12 PM to 6 PM
The Crescent Shopping Centre is the largest and most popular shopping destination in the region, with over 90 stores to choose from. It has over 37,000 m2 of retail space and 2500 free car parking spaces.
Everything from fashion, beauty, books, sports, homeware, jewellery and more is available at this shopping centre. A variety of cafes and restaurants, a convenient creche and a 12 screen cinema add to the enjoyment.
Some of the leading brands in the market, such as Zara, Gerard, River Island, H&M, Boots, Shaws Department Stores, Sports Direct, Penneys, Tesco and Next, have their outlets here.
Other amazing retailers can also be discovered, such as Fields Jewellers, Milano, Thérapie Clinic, Eason, Smiggle, Parfois, River Island, Schuh, Pandora, McCabes Pharmacy, TUI, Butlers Chocolate Cafe, Intersport Elvery's, Superdry, and more.
Arthurs Quay Shopping Centre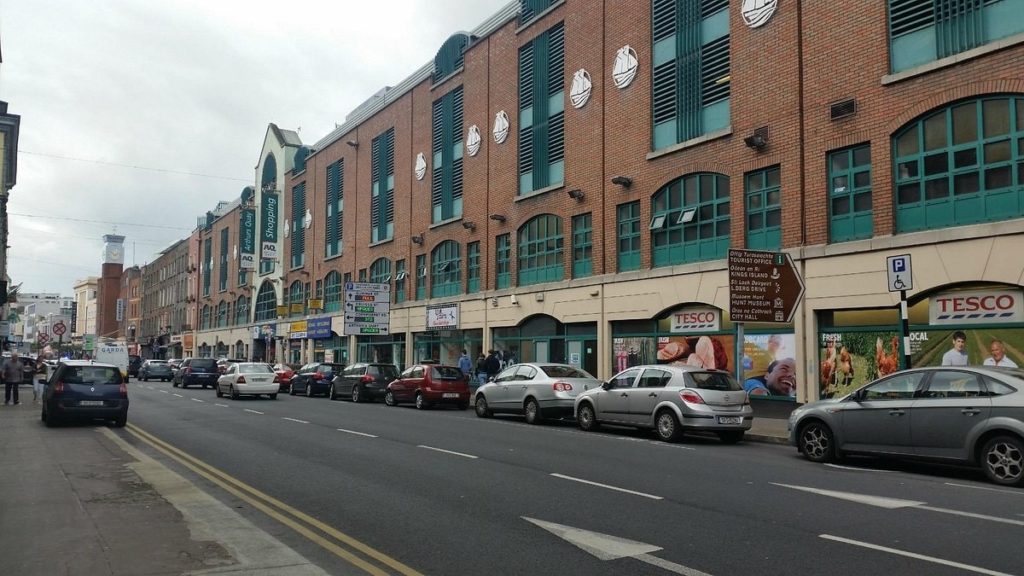 Website: https://www.arthursquay.ie/  
Address: Patrick Street, Limerick
Phone: +353 61 412462
Email: [email protected] 
Operating Hours:
Monday to Saturday – 8 AM to 10 PM
Sundays & Bank Holdays – 10 AM to 8 PM
Arthurs Quay is the only shopping centre in Limerick city centre that offers more than 25 stores, including three restaurants, and a secure indoor parking for 600 cars.
It has been providing convenience and fun for shoppers for over 20 years. You'll find a wide range of products catering to various interests and needs, including fashion, giftware, gadgets, mobile phones, tours, groceries, books, DVD's, and something unique.
It also has new stores such as Eurozone Discount Store, Funtech, Star Accessories, Camelot Art Studio, 5D Cinema and Simulator.
Parkway Shopping Centre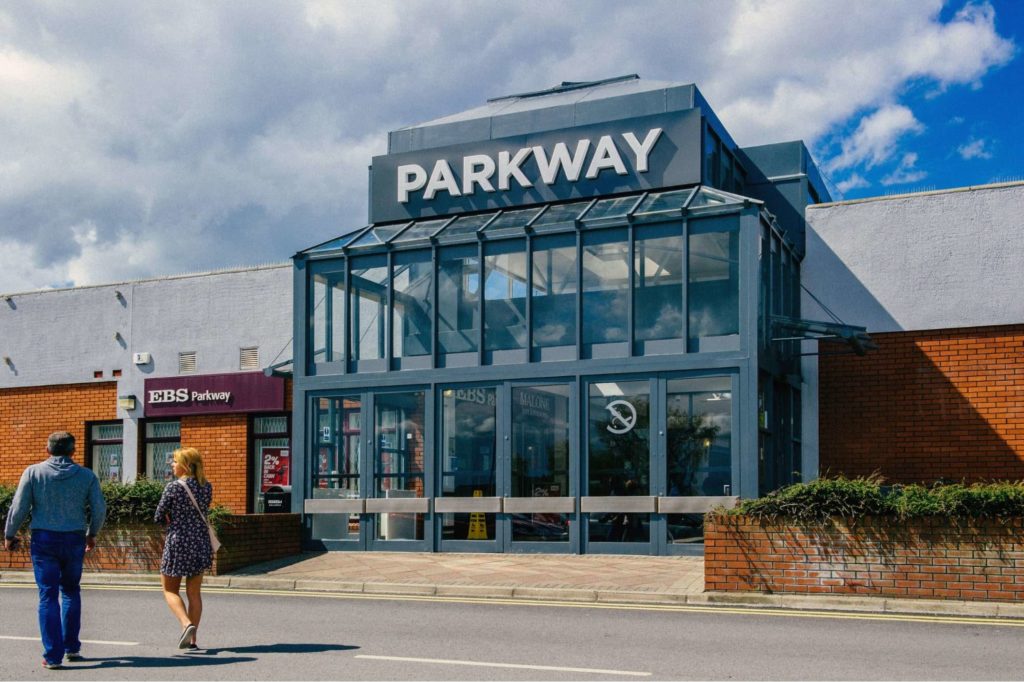 Website: https://www.parkwaysc.com/ 
Address: Dublin Road, Limerick
Phone: +353 61 416144
Email: [email protected] 
Operating Hours:
Monday to Wednesday, & Saturday – 9:30 AM to 6 PM
Thursday to Friday – 9:30 AM to 9 PM
Sunday & Bank Holidays – 2 PM to 6 PM
Parkway Shopping Centre is an ideal location for those who wants convenient and cozy shopping experience.
The Centre is home to Dunnes Stores and 30 other stores that offer a variety of products and services. You can park your car for free in one of the 700 spaces available and enjoy a stroll through the spacious and bright mall.
The Parkway is more than just a shopping centre, it's a community hub where you can meet your friends and neighbours and chat with the friendly and helpful retailers.
Brown Thomas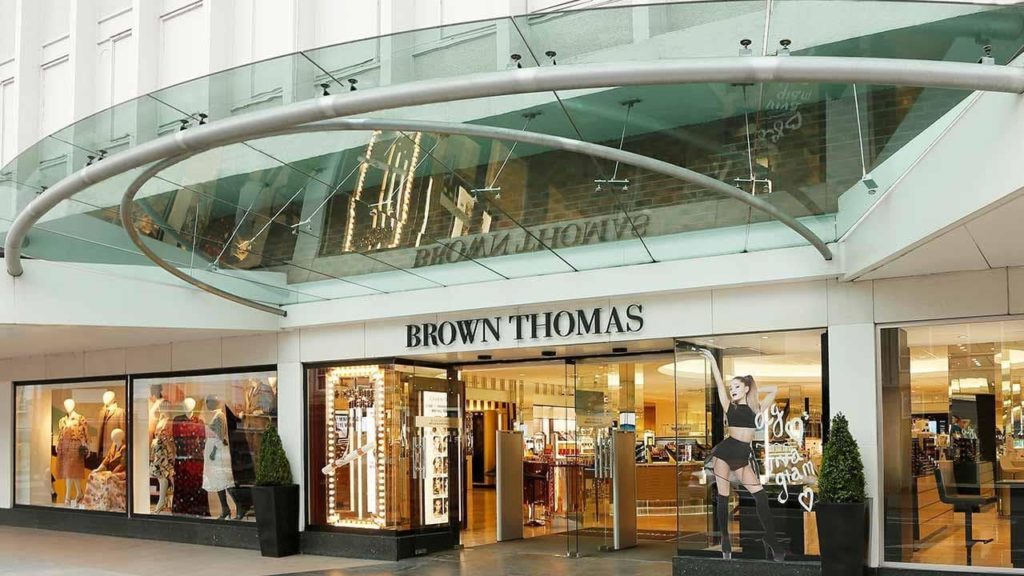 Website: https://www.brownthomas.com/store/?StoreID=3 
Address: 14-16 O'Connell Street, Limerick
Phone: +353 61 417222
Email: [email protected] 
Operating Hours:
Monday to Thursday – 10 AM to 7 PM
Friday – 10 AM to 8 PM
Saturday – 9 AM to 7 PM
Sunday – 11 AM to 6 PM
Limerick's large department stores have a variety of products from the most fashionable, high-tech, cozy and fun categories for you to choose from.
One of the most popular department stores in Limerick is Brown Thomas, where you can indulge in some luxury shopping with designer brands and exclusive collections.
You can find everything from Christian Louboutin shoes, Diane Von Furstenberg dresses and Marc Jacobs accessories.
And when you need a break from browsing, you can treat yourself to some delicious food and drinks at Browns Restaurant. They have a selection of coffees, cakes, light morning and afternoon fare that will satisfy your appetite and refresh your energy.