6 Best STD Testing Services in Dublin
It is important to be well-informed about our own sexual health because it affects our community and our own well-being. With proper access to medical professionals, we can debunk our own fears in approaching STD testing.
We listed down some of the best STD testing services here in Dublin, to help you evaluate available centers in your area.
This list, by the way, is in no particular order.
How much does STD Testing cost?
There is usually a standard STD test that involves screening for HIV, Hepatitis B and C, Chlamydia, and Gonorrhea. Some clinics also offer consultations and subsequent treatments in the case of positive results.
These STI screenings require a urine sample and/or blood sample. It is important to note the time window of collection for urine samples and avoiding antibiotics prior to screening .
| Test or Procedure | Price |
| --- | --- |
| Consultation | €60 |
| Full STI Screening (HIV, Hepatitis B and C, Syphilis, Chlamydia, Gonorrhea) | € 120 to € 150 |
| Follow up STI Screening | €25 |
| STI Self Screening | €120 |
| PrEP, Consultation, Full STI Screening, PrEP Bloods and Prescription | € 80 to € 120 |
| Rapid HIV Test | € 80 to € 100 |
| Rapid Chlamydia Test | €80 |
| Rapid Gonorrhea Test | €80 |
Top STD Testing Services in Dublin
We assessed the testing services according to the following criteria:
1. Himerus Health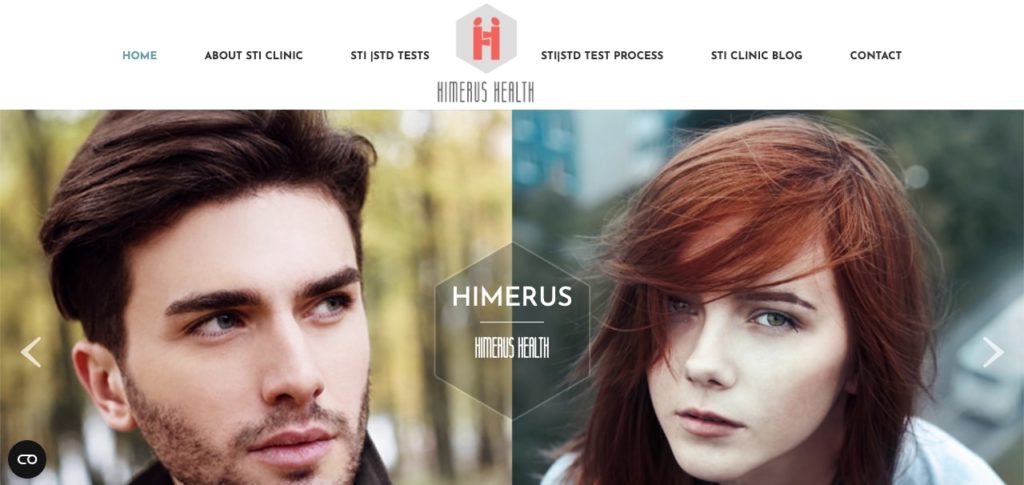 Test
Info
SERVICES
Routine STI Test

Private HIV Care

Express STI Clinic Test

Sexual Health Consultation

Wart Treatment

Cervical Check Smear

PREP

WEBSITE
https://sticlinicdublin.ie/
ADDRESS
STI Clinic, The Meath Primary Care Centre, Heytesbury St, Portobello, Dublin
CONTACT DETAILS
(087) 297 1788
OPERATING HOURS
Weekdays: 8:30 AM to 9:00 PM

Saturday: 10:00 AM to 1:00 PM
| | |
| --- | --- |
| Efficiency of process | ★★★★★(5/5) |
| Range of screening and treatments | ★★★★★(5/5) |
| Ease of accessibility | ★★★★★(5/5) |
| Customer satisfaction | ★★★★☆(4/5) |
Himerus Health is an STI clinic that offers a wide range of services and treatments at no loss of an efficient process.
They have a great team of doctors, nurses and staff with extensive backgrounds in Genito-Urinary Medicine and sexual health to name a few. Customer feedback has also described their experiences with these staff as friendly and professional.
We like that there are multiple options for booking – through the phone, email and even a very convenient online feature. The clinic itself is very conducive to privacy which will be very reassuring for clients looking for a discreet environment.
We also appreciate that the variety of STI testing and screening is great. Aside from the regular screening for HIV, hepatitis, syphilis etc, they also offer rapid tests and express STI screening, aimed at those who are asymptomatic.
They really have quality options out there that will suit different people of different lifestyles. For standard STI screening, the results are given through text and email and positive results will be discussed through a call.
For those who tested positive, treatments are available through the clinic as well so whichever situation a patient faces, it can consistently be overseen by Himerus Health.
In terms of price, it should be noted that their services are slightly more costly. However, some services are compatible with health insurance, so it is best to inquire beforehand.
Ensure discreet environment
Great range of services
Professional and friendly staff and doctors
Various channels available for booking
Prices are a little bit more costly
Shorter operating hours on Saturday
Customer Reviews
Extremely Professional Staff and Knowledgeable Doctors
The staff here are so lovely and friendly while also extremely professional. Dr. Loy is so knowledgeable and has a great way of explaining everything. Definitely worth going private over the public clinic, especially as insurance covers 50% – John Barton
Excellent Experience Throughout
Fabulous service from start to finish. The doctors and nurses were kind and caring. Excellent follow up communication afterwards with results. Thank you especially to Dr. Dominic and nurses Niamh and Sandra. – Stephen
2. Nassau Clinic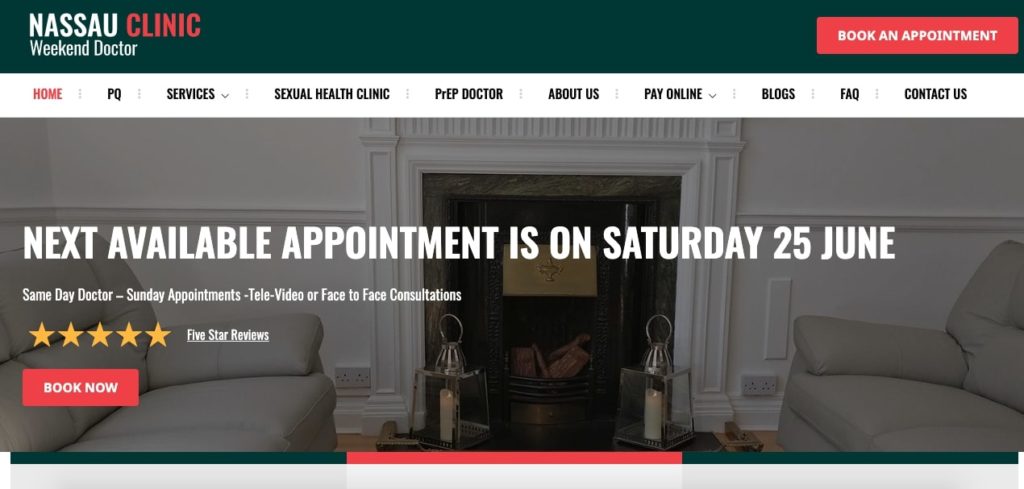 Test
Info
SERVICES
Primary Care Consultation

Sexual Health Clinic

Ear Syringing

Travel Vaccinations

PREP Doctor

*Other Services

WEBSITE
https://www.nassau.ie/
ADDRESS
32 Nassau Street Suite 17 on 1st Floor, Dublin
CONTACT DETAILS
(01) 524 2848
OPERATING HOURS
Everyday: 7:00 AM to 8:00 PM
| | |
| --- | --- |
| Efficiency of process | ★★★★★(5/5) |
| Range of screening and treatments | ★★★★☆(4/5) |
| Ease of accessibility | ★★★★☆(4/5) |
| Customer satisfaction | ★★★★★(5/5) |
Nassau Clinic offers many services from primary care consultation, travel vaccinations, digestive disorders and a sexual health clinic. The doctor, Dr. Liam Regan, has a wide background that accommodates such a range.
This includes working in psychiatry, pediatrics, oncology and of course sexual health. We appreciate that this makes it very convenient for the patients looking to inquire and be treated for multiple conditions.
Their sexual health clinic in particular offers full STI screenings, rapid test options as well as treatments and prescriptions for gonorrhea, chlamydia and PrEP. It is a great range for those who would like a more summarized version of options for STI screening out there.
They do offer vaccinations for hepatitis A, B and HPV but in some cases following positive test results, they may be referred to a specialist clinic.
These STI results, however, can be released through different channels such as text message, post, or through a consultation arrangement.
We do advise to check the website and call ahead as there are limitations on their acceptance of medical cards and insurance cards. Additionally, some of their prices are on the more expensive end so make sure to check the price list ahead of time.
Wide background of doctor
Offers both rapid tests and standard screenings
Does offer vaccinations for HPV and Hepatitis A and B
Offers PrEP consultation and prescription
Prices of services are more on the upper end
Limitations on medical cards and insurance cards
Customer Reviews
Flexible Hours and Good Service
Getting an appointment is so easy and the hours are great for working individuals. On time telephone/video consultation and I got my prescription in just a few minutes. Dr. Liam Egan treats you with compassion and very easy to talk to. Well worth it for flexible hours and good service. – Donnalyn Abella
Professional, Helpful, Efficient, Caring
Was a little anxious beforehand since I'm only in Ireland temporarily, so this was my first interaction with Irish health care and wasn't completely aware of how the system works. However, I was pleasantly surprised! I was able to get in for an appointment almost immediately on the weekend where the doctor was professional, helpful, and efficient (but caring at the same time). I was also able to pick up my prescription immediately afterwards which was nice. I highly recommend going here for fast but effective services. – Ryan Johnson
3. Derek Freedman MD FRCPI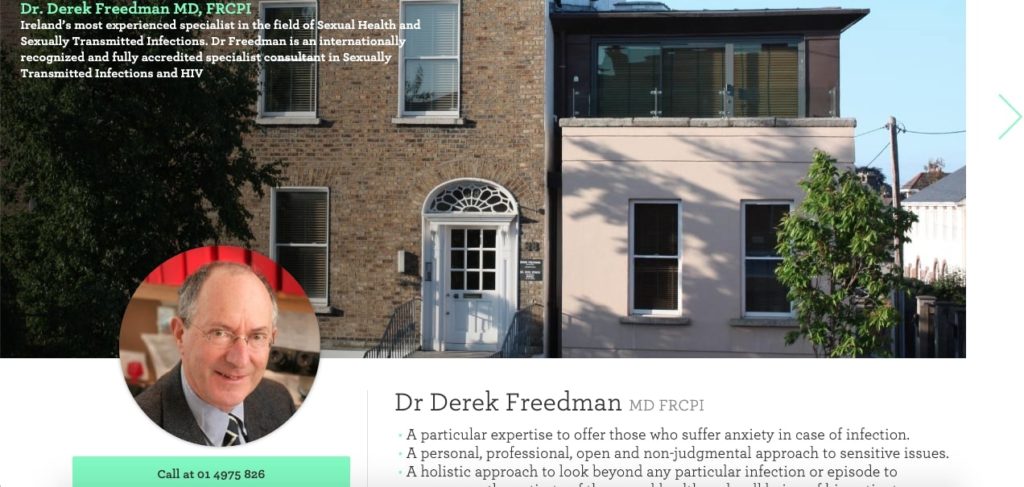 Test
Info
SERVICES
Complete screening service and treatment for Sexually Transmitted Infections and HIV/AIDS
WEBSITE
http://stdclinics.ie/
ADDRESS
88 Ranelagh, Dublin
CONTACT DETAILS
(01) 4975826
OPERATING HOURS
Monday to Saturday: 8:00 AM to 10:30 PM

Sunday: 9:00 AM to 10:30 PM
| | |
| --- | --- |
| Efficiency of process | ★★★★★(5/5) |
| Range of screening and treatments | ★★★★☆(4/5) |
| Ease of accessibility | ★★★★★(5/5) |
| Customer satisfaction | ★★★★★(5/5) |
Dr Derek Freedman fosters a very calming and discreet environment that allows patients to feel at ease with their comprehensive examinations.
What stands out for us is Dr. Freedman's approach to his patients. He offers expertise for those who face anxiety in the case of positive results.
Many customer feedback reference his professional yet calm, understanding and patient demeanor which we greatly appreciate. It really makes the clients feel at ease and assured no matter the results.
To further emphasize this patient centeredness, they also provide an option for chaperones to accompany the client. Chaperones can be a good way for some people to feel more at ease when dealing with heavy news or intimidating processes.
We also like how the testing environment and process structure makes the client feel relaxed with its confidentiality. For example, tests are identified with your first name and initial of your surname and even your life insurance companies will have no way of knowing unless the individual informs them.
Same day appointments are usually available and the clinic is open everyday.
As for its limitations, although it is a clinic that makes up for its small size, more complex treatments and procedures may need to be sought elsewhere.
Great customer feedback on friendliness and professionalism of doctor
Environment and processes conducive to privacy
Offer expertise for a variety of conditions
Same day appointments usually available
Rapid testing and self testing options not available
Limited options on more complex treatments or procedures
Customer Reviews
Very Patient and Efficient
I had a problem so went to see Dr Freedman. He was really patient and listened, he did tests and knew what was wrong. Was grateful to be seen on short notice so it got sorted quickly. Definitely recommend this doctor – Sarah M
4. Trinity Clinic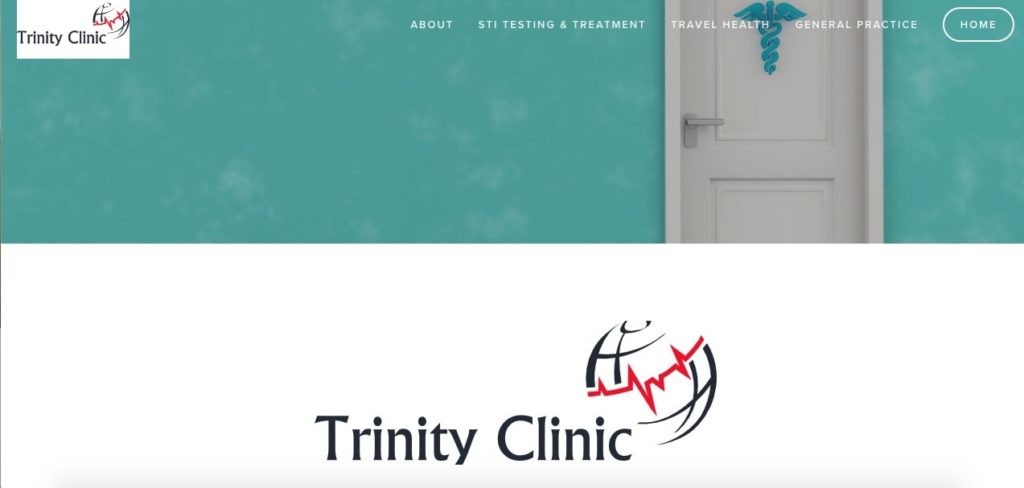 Test
Info
SERVICES
Travel Health and Vaccinations

STI Screening and Treatment

General Practice

WEBSITE
https://www.trinityclinic.ie/
ADDRESS
First Floor 27 South Anne Street (Side Entrance on Anne's Lane)
CONTACT DETAILS
01 541 4748
OPERATING HOURS
Weekdays: 8:30 AM to 5:00 PM
| | |
| --- | --- |
| Efficiency of process | ★★★★★(5/5) |
| Range of screening | ★★★★★(5/5) |
| Ease of accessibility | ★★★★★(5/5) |
| Customer satisfaction | ★★★★★(5/5) |
Trinity Clinic offers a wide range of services alongside the variety of options for STI testing. Aside from the standard screening, they offer rapid HIV, Chlamydia, Gonorrhea tests as well as PrEP consultations and a free cervical smear with cervical check.
For those who are seeking treatment or who would like to take preventative measures, they also offer vaccines, antibiotics and cryotherapy.
It is a very complete list of STI screening and treatments that will make it easier on the patient to have it all in one place.
STI treatments are handled very carefully and with discretion. Clients are also able to choose between having a male or female doctor, whichever would make them more comfortable.
We also greatly appreciate that they are considerate of different lifestyles including MSM (men who have sex with men) offering the appropriate throat and rectal swab tests in these cases.
Their team of doctors have extensive experiences in pediatrics, family planning as well as general medicine to round this out. Multiple customer feedback has praised these doctors and staff for providing a pleasing, friendly and professional process.
This wide range of experiences also supports their other services of travel health and general practice. This is very convenient for those looking to inquire about conditions and services outside of sexual health.
We do caution taking a look at their price list beforehand, as some services such as the PrEP consultation and prescription as well as their HPV vaccine are on the more expensive side.
Friendly and professional doctors and staff
Wide range of STI screening services
Offer cryotherapy and antibiotics for treatment
Considerate of other sexual lifestyles
Has some services that are more costly
Only open on weekdays until 5:00 PM
Customer Reviews
Very Pleasant to Deal With
Early morning appointments available. All staff are very pleasant to deal with, Good value for money. – Jody O'Donohoe
Great Consultation
Pleasant and well informed doctor and front staff ! Thank you for a great consultation ! – Rayan
5. D2 Medical Centre
Test
Info
SERVICES
General Family Practice

STD Screening, Medical Botox Clinic

COVID 19 Antibody Testing

Blood Tests

Steroid Injections

Zika Virus

Men's Health

Woman's Health

Breast Screening Service

Contraceptive Services

Free Smear Clinic

Cervical Screening

Planning to become Pregnant

Folic Acid Supplements

Baby Vaccines

The Maternity and Infant Care Scheme

Sports Medicine

Cholesterol Screening

Cryotherapy and Wart Removal

24 Hour BP Monitorin

Spirometry

Electrocardiogram (ECG)

Lyme Disease

Mono Spot

Travel Vaccinations

WEBSITE
https://d2medical.ie/
ADDRESS
4 Fitzwilliam Square E, Saint Peter's, Dublin 2
CONTACT DETAILS
(01) 631 4500
OPERATING HOURS
Monday, Tuesday, Thursday, Friday: 8:30 AM to 7:00 PM

Wednesday: 9:00 AM to 6:00 PM *Closed from 2:00 PM to 3:00 PM
| | |
| --- | --- |
| Efficiency of process | ★★★★★(5/5) |
| Range of screening | ★★★★☆(4/5) |
| Ease of accessibility | ★★★★★(5/5) |
| Customer satisfaction | ★★★★★(5/5) |
We highly recommend D2 Medical if you're looking for a medical center that offers a generous amount of clinics and services.
The clinic itself specializes in travel vaccines and general practice but also offers, aside from STD screening, sports medicine, pregnancy planning and various vaccines.
As the medical director, Dr. John Ryan has backgrounds in clinical psychiatry, GP, and women's health. Their team also has backgrounds in psychology, contraceptives and athletic therapy to support the wide range of their services.
The standard STI screening test is offered at a great price and is inclusive of the consultation rate.
We greatly appreciate that the possible consultation questions and procedures are listed down in detail on their website.
This is very helpful especially for patients who are intimidated or embarrassed by the topic of sexual health. It gives them a snapshot of what to expect and prepare details for questions about their sexual history.
The clinic also allows patients to choose their preference between male or female doctors, although they do caution that this would be schedule dependent.
What we found great about the clinic as well, is that they were willing to help during cases of informing sexual partners of any positive results. They do offer treatments like antibiotics and topical treatments in these types of cases.
They have many services that are closely related to STD testing like pregnancy test, HIV test counseling, and contraceptive options. It really is impressive how many of these services make it a great option for those looking for a comprehensive examination.
It is important to point out that the clinic is closed from 2:00 PM to 3:00 PM everyday. What's more is that the speed in availability of test results do vary based on the test performed.
Consultation questions and procedures are disclosed on the website
Provide in speaking with sexual partners
Offers men's and women's health services
Offers contraceptive services
Varying time of availability of test results
Closed from 2:00 PM to 3:00 PM
Customer Reviews
Reasonable Prices and Easy Process
Went there for a consultation and blood test and the appointment was easy to book. Receptionist Niamh is the friendliest and most welcoming receptionist you will ever meet. The whole process was easy and the prices were reasonable compared to other places. I would def recommend
– M O
Great Experience with Attentive Staff
Had a great experience with a lovely and attentive staff. I also found their prices very reasonable in comparison with other clinics around the city. Highly recommended! – Avril
6. Thorndale Medical Clinic
SERVICES
STD Testing
WEBSITE
https://www.thorndalemedical.com/
ADDRESS
Thorndale Medical clinic, 1A Thorndale Drive, Beaumont, Dublin, Eircode – D05 DX09
CONTACT DETAILS
[email protected]
01-2118997+35312118997
OPERATING HOURS
Monday – Friday, 9:30 AM – 7 PM
Saturday, 9:30 AM – 2 PM
| | |
| --- | --- |
| Efficiency of process | ★★★★★(5/5) |
| Range of screening | ★★★★☆(4/5) |
| Ease of accessibility | ★★★★★(5/5) |
| Customer satisfaction | ★★★★★(5/5) |
Thorndale Medical Clinic is a facility that is known to provide their patients with discreet and effective services. Their goal is to ensure their residents' meetings are met in a timely and precise manner.
They have knowledgeable, skilled, and licensed experts that will ensure you get the highest possible standard of medical treatment. Their treatments are usually tailored for your individual preferences and requirements.
Among the services they provide, their STD testing service is particularly well received because of their discreet, accurate, and fast testing.
Their residential doctor named Dr Sumit Rana, is a multi-specialist, multilingual, and highly qualified doctor. He is vocationally trained in General practitioner (GP) and vocationally as a trained consultant cardiologist.
Registered with the Irish Medical council in the specialist division of general practice as well as Cardiology, He has more than 12 years of medical experience working as a doctor and most of his experiences are gained in Ireland, UK, and France.
With their specialized care manager, they will entertain your questions and concerns and assist you in finding the appropriate assistance and solutions. What's more, their rates will not burn your wallet since you can find out the total price of the service before you book it.
Skilled and experienced doctors
Discreet and effective services
Personalized treatment plans
Customer Reviews
The doctor listens patiently and gives a proper explanation of the problem as well as a treatment plan.
"Highly recommended GP service. The doctor listens patiently and gives proper explanation of the problem as well as treatment plan. He was not in the hurry to move onto next patient, which is very important to me. This is was recommended to me by a friend and I found it really good. The doctor is also a qualified Cardiologist, which is an added advantage." – Neeraj Malik
Strongly recommend him to everyone. God bless.
"Dr Sumit Very knowledgeable and friendly doctor. I suddenly started facing medical problems and contacted him, he was kind enough to give a call back sooner, gave proper time to listen and understood the issue so quick. It was few minutes before pharmacy was going to close, he asked us to go to pharmacy and meanwhile sent the prescription to them. Prescription worked very well. Easy to explain issues in Hindi & English. I strongly recommend him to everyone. God bless." – Jyoti Tomar
FAQs about STDs
---
We hope that this list helped summarize the different clinics available out there for STD testing.
If you would like to read more about health services in Dublin we also have articles on the best doctors as well as the best fertility clinics.