The 9 Best Life Coaches in Dublin
Whether you're going through a tough time at work or in personal relationships, you may want to seek the help of a life coach. They can help you transform the way you think about your worries by giving you a fresh perspective.
You can start right here with our curated list of the best life coaches in Dublin. In this article, we'll discuss what specialty each life coach has to offer and some commonly asked questions as well.
But before anything else, let's first talk about the costs of getting this type of service.
How Much Do Life Coaching Services Cost in Dublin?
Normally, life coaching services are charged per session or by the hour. According to the Irish Times, a one-hour session can range from €100 to €250, depending on your chosen coach's experience and reputation.
You can refer to the quick table below to check out sample rates and services you can expect from our entries. Take note that you'd have to enquire with some of our entries to know about their rates for one-hour sessions.
| | | |
| --- | --- | --- |
| LIFE COACH | SERVICE/PRODUCT | RATES |
| Catriona Kirwan | 6-Week Surf the Stress Waves Course | €199 |
| Jennie Cruise | Online Courses | €349 to €549 |
| Mark Fennell | One-to-One Session (1 Hour) | €100 |
| Erica McKinney | Individual Session (1 Hour) | €65 |
| Nuala Duignan | Individual Session | Contact for more details |
| The Confidence Clinic | Student Coaching | €90 – €180 |
| Eileen Hopkins | Life Coaching | Contact for more details |
| Mary Curran | Personal and Executive Coach, Trainer and Supervisor | Contact for more details |
| Melanie Hoskin | Life Coaching | Contact for more details |
The Best Life Coaches in Dublin
In no particular order, check out our curated list of the top life coaches in Dublin based on the recommendations of our friends and client testimonials.
1. Catriona Kirwan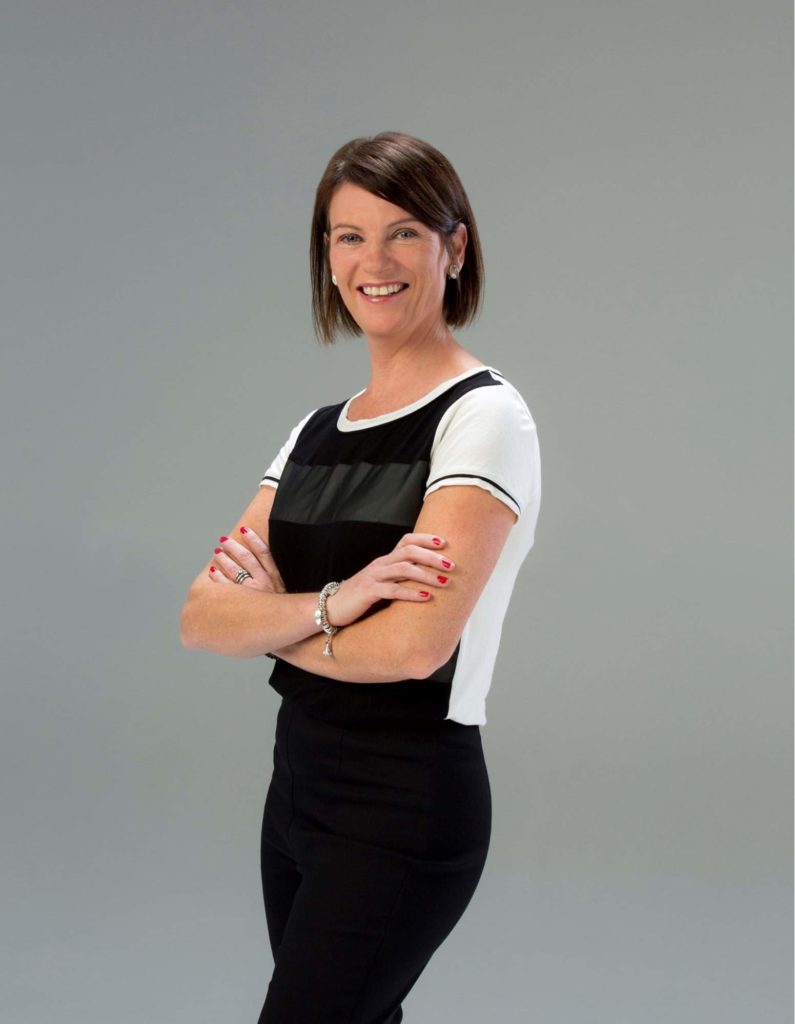 To start off, Catriona Kirwan is a thought leader accredited by the All-Ireland Business Foundation. In fact, she's also recognised by an international coaching organisation for her high-impact coaching focused on neuroscience.
In case you haven't heard about neuroscience coaching, this approach can give you insight on how your mental processes affect your behavior or actions. Catriona's objective, then, is to guide you towards making positive changes through this approach.
She has several programmes ranging from personal coaching, to stress management, to career coaching. If you're unsure which one to get, you can book a complimentary 20-minute phone call with her to discuss your options.
Perhaps one of her most notable programmes is her "6-Week Surf the Stress Waves" course, which can help you understand where stress comes from and how you can navigate through it better. The cost of this course is €199, with small class sizes guaranteed.
Take note that this course is available on a limited basis, and you'd have to check her website for its schedule.
Specialises in neuroscience coaching
Wide variety of services and courses
Free 20-minute discovery call
Accredited by multiple organisations
Rates unavailable online
Business hours unavailable online
Customer Reviews
Here's what former clients have to say about Catriona's services:
"Catriona's "Surf the Waves" 4 week stress management programme couldn't have come at a better time for me. The course has given me a clear understanding of stress, the triggers and how to deal with them. It was an eye opener for me and the tools that Catriona has given me will be something that I will be using going forward in my business and personal life. I can not recommend Catriona's services enough. Catriona is an extremely good listener and communicator to help individuals with managing their stress." —Geraldine O'Brien, Google Reviews
"Catriona is a fantastic, genuine and professional coach and after just 4 sessions, I had my business plan for the whole year set up, and the confidence to execute it. Very professional coach and would definitely recommend to anyone looking to progress their career or business further, and gain the confidence to do so. 5 stars." —Ryan Fortsythe, Google Reviews
2. Jennie Cruise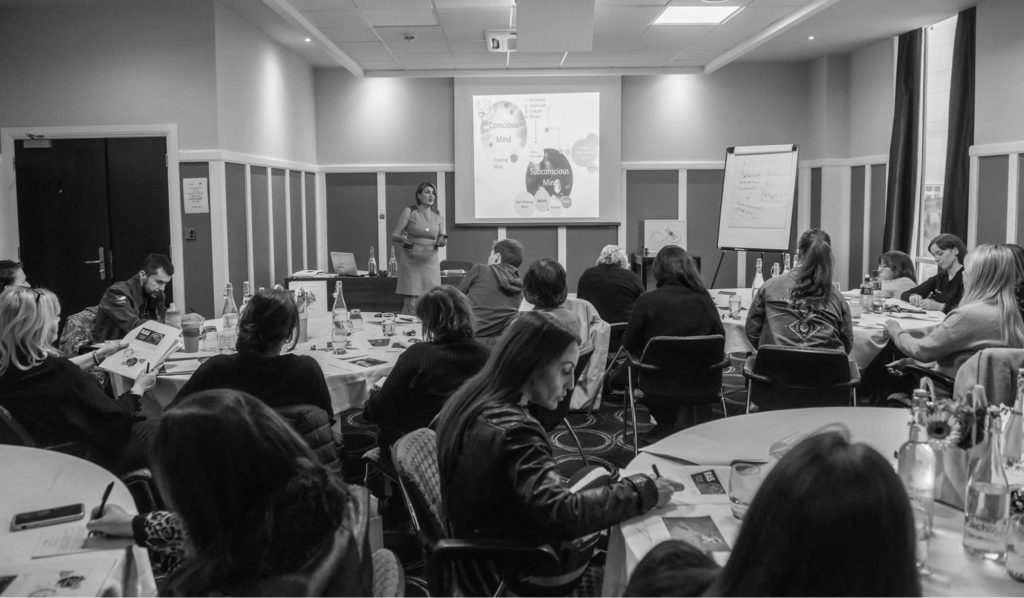 Based in Dublin 15, Jennie Cruise has worked with individuals and groups in personal and professional development for 20 years now. Not only is she certified to deliver life coaching services to those who need it but if you're aspiring to become one, she can mentor you, too.
In fact, she has a couple of training courses certified by the Quality and Qualifications Ireland (QQI) awarding body. You can expect to be exposed to a range of coaching models and techniques during the course of her programmes.
Otherwise, she offers private coaching and mentoring for individuals in Ireland and all over the world through Skype. If you're busy in the daytime, you'll be happy to know that she also works one evening a week to cater to clients who have a busy schedule.
While rates aren't readily available online, you can request a call-back free of charge and obligations.
On the other hand, her 6-week online mental fitness course, which costs a whopping €549, can give you access to weekly group video coaching sessions, a year's access to an integrated app, and more.
This course can be for you if you want to mingle with a like-minded community but have little time to engage face-to-face.
Ideal for aspiring life coaches
Wide variety of services and courses
Can accommodate clients one evening a week
Can accommodate clients outside of Ireland
Rates unavailable online
Online courses can be relatively pricey
Customer Reviews
Below you'll see some reviews by Jennie's previous clients:
"I can not recommend Jennie highly enough, Jennie has been my personal life coach and helped me remove obstacles in my life which were stopping me from reaching my goals, now I'm proud to say she also trained me to be a life coach and I use the techniques in my everyday life and at work." —Rachel Keogh, Facebook
"Jennie has a wealth of knowledge and experience in her field. I have attended many of her workshops and subsequently, I utilised her coaching services for personal growth. She has helped open up my eyes in a very different way – a way that I could have never imagined. Thank you Jennie!" —Rabia Mirza, Google Reviews
3. The Confidence Clinic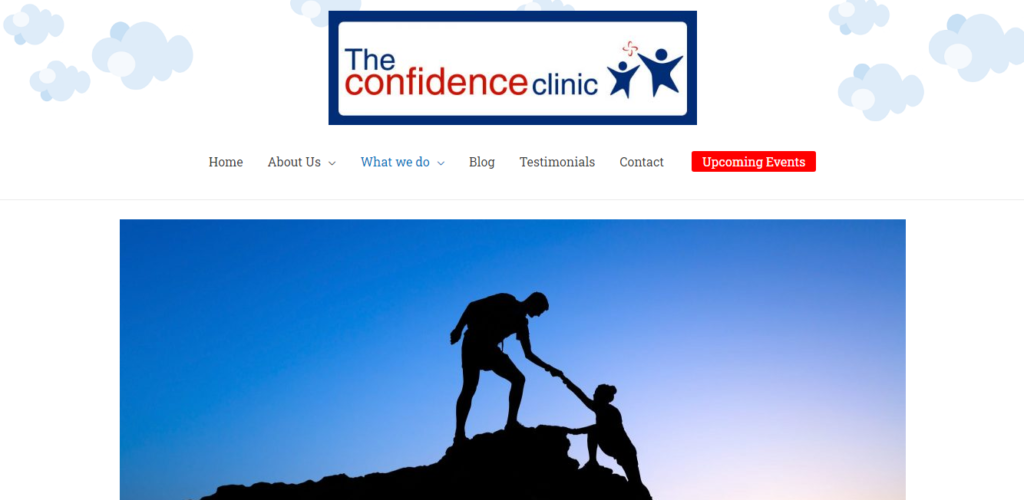 SERVICES
One to one life coaching sessions (online), Workshops, Summer / Easter and Halloween camps, Online courses
WEBSITE
https://theconfidenceclinic.ie/
ADDRESS
North City, Dublin 1, Ireland
CONTACT DETAILS
Tracey : (087) 7937118
Carol: (087) 4176219
OPERATING HOURS
Contact for more details
The Confidence Clinic is a life coaching clinic that specializes in handling children to young adults who struggle with any social aspect of their life.
They have been coaching the said age group ever since 2011 and have garnered enough experience to be deemed as professionals in the said field and business.
Composed of a small yet close-knitted team of professionals, they are also proud members of the International Coaching Federation who follow a code of ethics in conducting coaching sessions. Furthermore, they also provide information regarding common issues that children and teens usually experience during their age in order to guide parents in assessing the behavior of their children.
Reviews regarding their coaching services are positive and show that they offer only the best coaching strategies to their clients for each session that they give.
Experienced in the coaching field for children to young adults
Informative and accommodating staff and website
Offers coaching in person as well as on line
Specialized services are limited only to a certain age group
Limited number of coaching slots
Customer Reviews
Here are some reviews from some of their clients:
"Choosing The Confidence Clinic was definitely the best decision we've made for our son Ciaran who was suffering from anxiety and debilitating panic that stopped him from expressing himself and his feelings in class and at home. Carol McGuinness is a fantastic life coach who had the ability to focus in, quite quickly, on the possible reasons for Ciaran's lack of self confidence and self-belief and was able to adapt and use each session effectively to ensure that her methods were as helpful and productive to meet Ciaran's needs. I personally valued the follow up calls which helped me to understand different ways we could help him as a family. We are delighted with his progress and thank Carol most sincerely for all she has done for him. We truly believe he is a much happier more confident little boy as a result of the time he has spent with her."
"I would highly recommend Tracey and The Confidence Clinic to the parents of any teenage kids that are struggling out there. Tracey was brilliant working with my daughter and helping her through a very difficult time. Tracey gave my daughter the confidence to look at herself and take responsibility for her actions. She has guided her through a hard time with difficulties with friends and gave her the tools to put herself out there and make new friends. Tracey is very clued in to the struggles that teenagers face within the world of Social Media. Thanks a million Tracey for everything!!"
4. Nuala Duignan Life Coach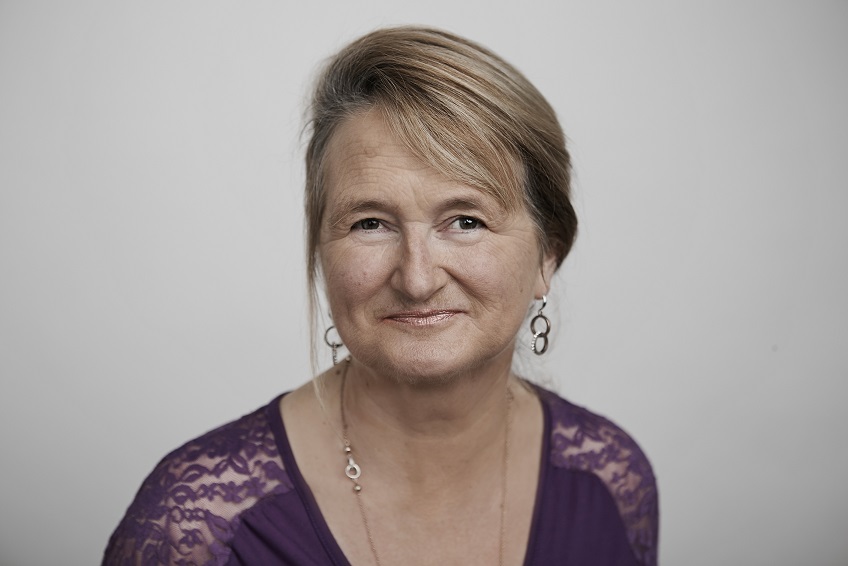 SERVICES
Life coaching, Personal coaching, Coaching for retirement preparation, Coaching for health and wellness, Business coaching
WEBSITE
http://nualaduignanlifecoach.com/
ADDRESS
Leitrim as well as Dublin
CONTACT DETAILS
087 253 2675 /

[email protected]

OPERATING HOURS
Week days 10 to 7 with outside office hours and Saturdays where the need occurs
Nuala Duignan is an independent and compassionate life coach who has a broad base of experience within business environments.
Equipped with the perfect balance and empathetic ability with deep listening skills, she has the perfect mix to support and coach adults in both personal and working lives. She also works as a Positive Ageing Coach encouraging pre-retirement sector to look forward rather than dread the 3rd age of life.
Nuala shares a social responsibility and conscience as she has volunteered within various charities and sectors such as the International Children's Charity and Friends of the Elderly.
Nuala is acclaimed to be client-oriented and focused and is driven towards supporting her clients by guiding them every step of the way towards their goal by employing in equal force of accountability and passion. She strives to enable each client to reach their respective goals and initiate change between where they are now and where they need to be in the future they have envisioned for themselves.
Supportive and professional
Accredited by the European Coaching Federation
Experienced and client-focused coaching
Slots for booking may be limited
Customer Reviews
Here are some reviews from clients:
"I went to Nuala when I was feeling quite overwhelmed and unsure about where I was going with my life. I had made the move back home from the UAE and I wasn't in a very positive or motivating position and making easy life decisions was really difficult for me and I got quite anxious. I was back at the beginning looking for jobs and not really knowing many people in my area, I felt alone and really unsure of myself. Nuala supported me through making decisions and taking actions that got me back in the game of life and moving forward again. I had gotten so caught up and stuck in my own head. Nuala helped me network resulting in securing a new role and. realise how many things I had achieved in my life to date. Also, how to appreciate and acknowledge these. Nuala gave me the tools and resources I needed to point myself in the right direction back to my usual bubbly/ambitious self. Of course I still have days were I can feel 'stuck' or unsure but I don't get bogged down in it anymore. I have the ability and knowledge now to use the tools that Nuala provided me with to re-direct my energy to what I want to actually focus on. Nuala is very approachable and easy to talk to. She is kind and accommodating. She has a very gentle approach to telling you things you need to hear and the resources to support you through navigating your life choices and decisions, be that in relationships, social aspects of your life, financial or professional challenges and changes. I'm really glad I had the opportunity to meet and work with Nuala and I'm definitely all the better of it now." -Erica, Co. Leitrim
"I had been thinking about retiring from work for some months but- couldn't seem to make any progress towards it. I was completely stuck in a rut. I knew that I didn't just want to give up my full time job and then stay at home and do nothing particular with my time. I knew that I needed an action plan to help me move into my retirement. Nuala was instrumental in helping me to find just that . She was very approachable and comfortable to work with. Through engaging with her I learned that I needed to plan towards having another structure for my life – to take the place of work and that it was important too for it to be one which was balanced. My plan needed to include room for me to pursue activities in which I have an interest, such as volunteer work. However, It was also important that there should be a health/fitness aspect to my life. Nuala nudged me along steadily but firmly through our sessions. She probed me in order to find out the kinds of activities and interests I enjoyed and then ensured that I researched the way in which I could pursue these activities. . Through working with Nuala I succeeded in putting together a plan for my retirement which I am very pleased with. Nuala also provided me with some very helpful tools to assist me with life's challenges, including the "Wheel Of Life" which I will continue to use as I have found it a very useful tool for evaluating where my life is at. I am so happy now that I am ready to move on to the next phase of my life. Without Nuala's help it would have been extremely difficult for me to make my plan. I would highly recommend Nuala to anyone who is at a turning point/ crossroads in their life." -Máire, South Dublin
5. Eileen Hopkins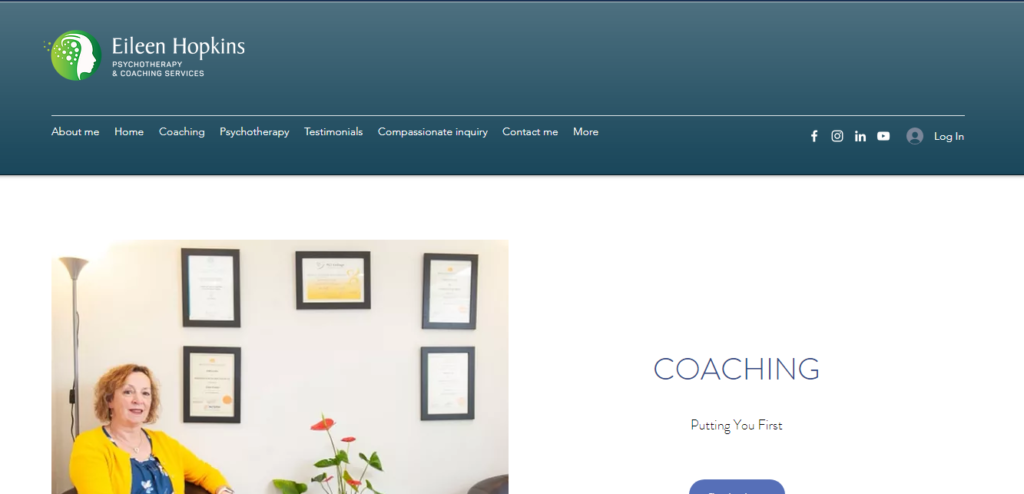 SERVICES
Team coaching, Career coaching, Personal development, Medical coaching, Speech coaching, Addiction coaching, Life coaching, Psychotherapy treatments
WEBSITE
https://www.eileenhopkins.ie/
ADDRESS
Dublin, Ireland
CONTACT DETAILS
+353 0870934723 /

[email protected]

OPERATING HOURS
Contact for more details
Eileen Hopkins is a trained professional life coach of the Irish Life Coach Institute after her retirement from her Nursing Career back in 2015. Later with her passion for emotional health, she then trained as a Psychotherapist at the PCI College in Dublin.
She has also received a wide array of certifications for completing advanced courses such as Career coaching, Pain management and Addiction coaching among others. Furthermore, she also has over 700 hours of one-on-one experience and has also become a guest speaker to the UCD School of Nursing and Midwifery.
Eileen is also highly commended by the ICF Coaching Awards recently in 2020 for her valuable contribution to the coaching profession throughout her practice.
She was highly acclaimed and recommended by her past clients due to her compassionate nature and her practical solutions to the mental issues of her clients. She is also praised for being well for being well-prepared and interactive during group coaching sessions.
Accommodates group and individual coaching
Highly commended by various associations
Customer Reviews
Here are some reviews from their clients:
"Eileen's coaching is solution focused, practical and with instant results. She is a compassionate listener offering a safe space for me to open up and discover my true self. She gently guided me towards my own wisdom and solutions, yet providing her own perspective at the appropriate moment. I love her coaching style and feel lucky to have been coached by Eileen." – Maggie M.
"Eileen delivered two sessions on stress management to our employees in Convergys as part of our Mental health wellbeing month. Eileen made the sessions very interactive and encouraging. The material she prepared & delivered was very relevant to what we were looking for & appropriate to our business. We received awazing feedback from all employees that attended these sessions and one of the comments was: "we wish we had eileen here every day." Eileen is very professional, helpful, organized and most of all she understands her clients needs and delivers in line with those needs. communication with Eileen was fantastic from start to finish and it made the whole process very smooth for everyone. I personally cannot recommend eileen highly enough, she is amazing at what she does and I'm looking forward to working with her again in the future." – Eve Bartley
6. Mark Fennell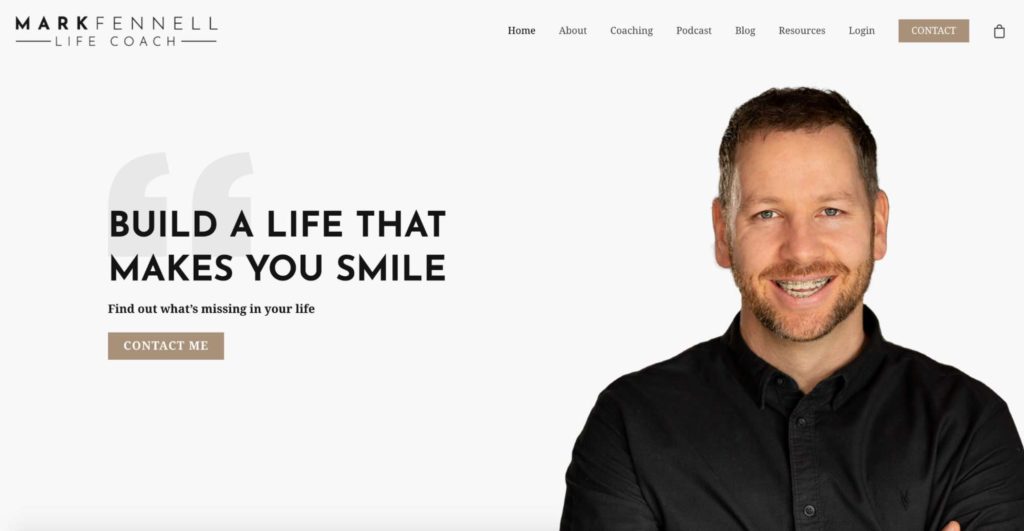 You'd expect life coaches to have experienced hardship in one way or another, which may be perhaps one of the biggest reasons why they ended up pursuing life coaching eventually.
Mark Fennell isn't any different, and he's been using his platform to make live online courses available for a wide audience after struggling with severe anxiety himself.
And although online courses are his specialty, he also offers one-hour private sessions, which can be continued through more sessions if necessary. You can schedule a free introductory call with him if you're a first-time client.
For those who have worked with Mark in the past and need constant support, he also offers a one-year mastery course, which entitles you to one session every 2 weeks, VIP phone support, and more. This course is a bit pricey at €2,500, though, and is highly limited.
What we also like about Mark is that he has a regular podcast entitled "This Adult Life", which explores the good and bad aspects of adult life, available on a number of listening platforms.
Variety of online courses available
Free introductory call
Free podcast available
Accredited by multiple organisations
Limited availability due to high demand
Business hours unavailable online
Customer Reviews
See what some of Mark's past clients have to say about him:
"I did a confidence course with Mark and found it brilliant! He covered so much material over the 2 nights so it was great value. He has a way of relaying things so that they really hit home and have a strong impact on you. Throughout the course he was very honest, patient and understanding with everyone. If you want to make a positive change in your life I would highly recommend getting some help from Mark as I know he will make you see things differently." —K Boland, Google Reviews
"Just completed Mark's course – absolutely amazing, he explains everything in layman's terms. Uses metaphors & gives detailed examples to explain what he means so it sticks in your head and is easy to remember & understand. Highly recommended if you are feeling in any way low in confidence, or suffer from anxiety, sign up to his courses , the group chat is welcoming, helpful & supportive – give it a go, you won't regret it!" —Nicola Doran, Google Reviews
7. Erica McKinney
SERVICES
Life coaching, online courses, counselling and psychotherapy, online counselling
WEBSITE
https://ericamckinney.com/
ADDRESS
Gables Therapy Centre, Lower Road, Shankill, Co. Dublin
CONTACT DETAILS
087 252 9325


[email protected]

OPERATING HOURS
Tuesday
9:00 am to 7:30 pm

Wednesday and Thursday
10:00 am to 7:30 pm

Friday
9:00 am to 12:30 pm
If you're looking for a life coach that's also a licensed psychotherapist, you can turn to Erica McKinney. Her extensive training in psychotherapy has allowed her to use a variety of counselling theories and methods to best suit her client's needs.
Her areas of interest and specialty lie in relationships, so if you're struggling with any of your personal relationships, she's the life coach to pick. Her one-to-one sessions are an hour long and are priced at a relatively affordable fee of €65.
You can also choose to schedule an in-person or online appointment. For availability, you'd have to contact her by email as the schedules showing up on her online booking portal aren't updated regularly.
Online courses aren't currently available at the moment, but they will be in the coming months. You can sign up through her email list on her website to be notified.
Relationship specialty
Accredited by multiple organisations
Licensed psychotherapist
Affordable rates
No group sessions
Online booking portal not updated
Exploratory calls unavailable
Customer Reviews
Check out some comments about Erica's services below:
"Erica is an amazing Healer and a great person. She is highly skilled and very talented in helping people with all sorts of issues. She is so kind and compassionate. I would not hesitate to recommend her and I have already recommended her to close friends as she is excellent. As a Healer myself, I know powerful Healing when I experience it and believe me she is an amazing Healer & Counsellor. You will be very lucky if you get to be one of her clients as she will probably help change your future." —Noirin theHealer, Google Reviews
"Erica has a highly professional yet approachable and down to earth manner…..I found the combination of psychotherapy and energy work to be particularly effective." —Amber Elderfield, Google Reviews
8. Mary Curran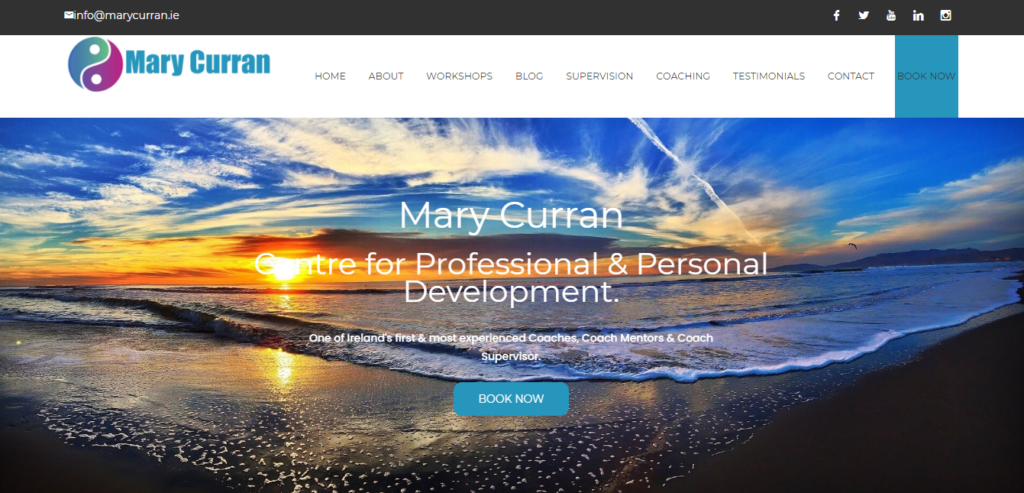 Mary Curran is one of Ireland's first and most experienced life coaches and supervisors with almost 20 years in the said profession already. She has founded and now also currently does her practice under the Centre for Professional and Personal Development in which she offers interrelated services tailored to your needs.
She is highly accredited in her field and among her numerous qualifications include her attaining various accreditations such as a Personal & Executive Coach, Trainer and Supervisor with the Association for Coaching, a Supervisor for coaches in the University of Middlesex, and being a Master Coach in LBCAI in Ireland among others.
She is highly commended for being responsible and positive when it comes to her approach in mentoring and training professionals that will surely also entail excellent progress should you choose to avail of her services. Furthermore, she works with both groups and individual professionals so that she can develop and help enhance their sense of leadership and play their strengths for the betterment of their careers and the companies that they are currently employed in.
We highly recommend her due to her relevant and reliable coaching services and interventions that are all brought about by her noteworthy training and accreditation that she brings along and employs should you choose to avail of her services and inquire in doing so.
Highly accredited
Innovative approaches and methodologies
Positive impact on employee performance
Customer Reviews
Here are some reviews from their clients:
"Mary is simply the best! I completed Mary's Life and business coaching diploma in 2016 which three years later lead me to writing my MBA dissertation on how Executive Coaching impacts on employee performance in the Financial Services Sector. I also attend the monthly Coaches book club for CPD founded by and run by Mary. This allows us all to keep current and meet to discuss Coaching issues. Mary is an innovative thinker, a coach who challenges with passion and compassion to ensure her client can be the best they can be. I have been taught by the best." – Jerry O'Connell, MBA, MSc, CPA, Executive Coach
"Working with Mary has enabled me to get clarity around what I love to do and has given me a fresh perspective and renewed enthusiasm for my work. Mary is no push-over and she certainly challenged me when I didn't want to face an unpleasant truth. All-in-all, a very worthwhile experience and great value-for-money. I couldn't recommend Mary highly enough for anyone who is wondering what direction to take in their career and life." – Grainne Kennedy
9. Melanie Hoskin Life Coaching and Counseling in Dublin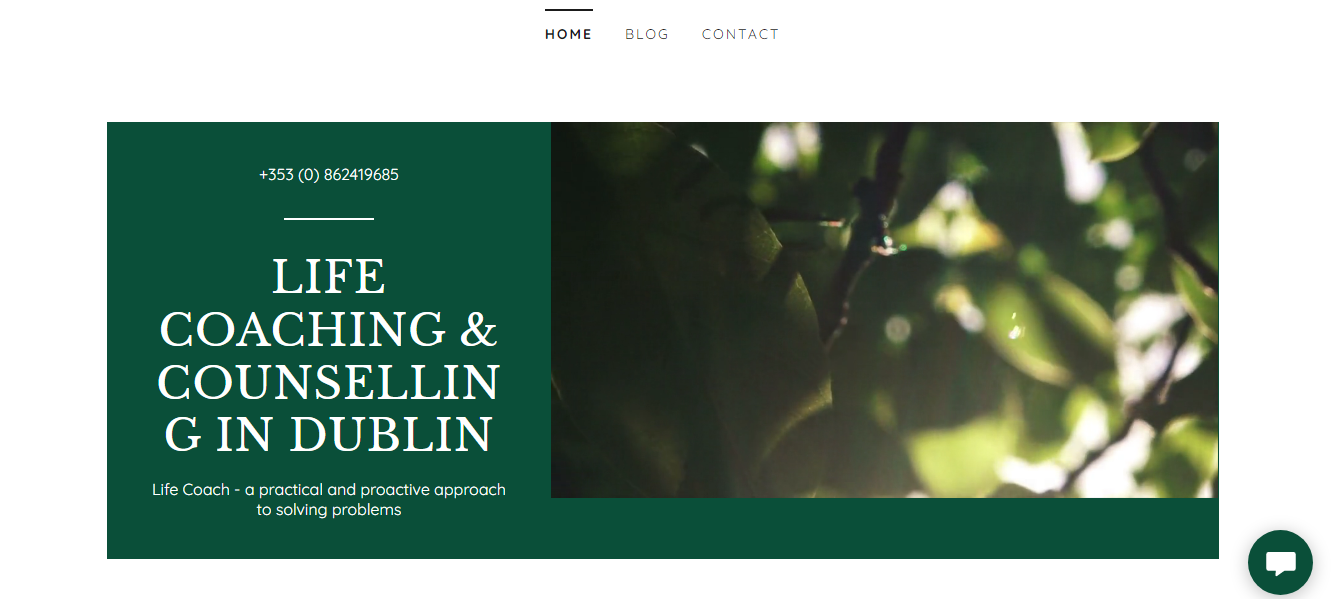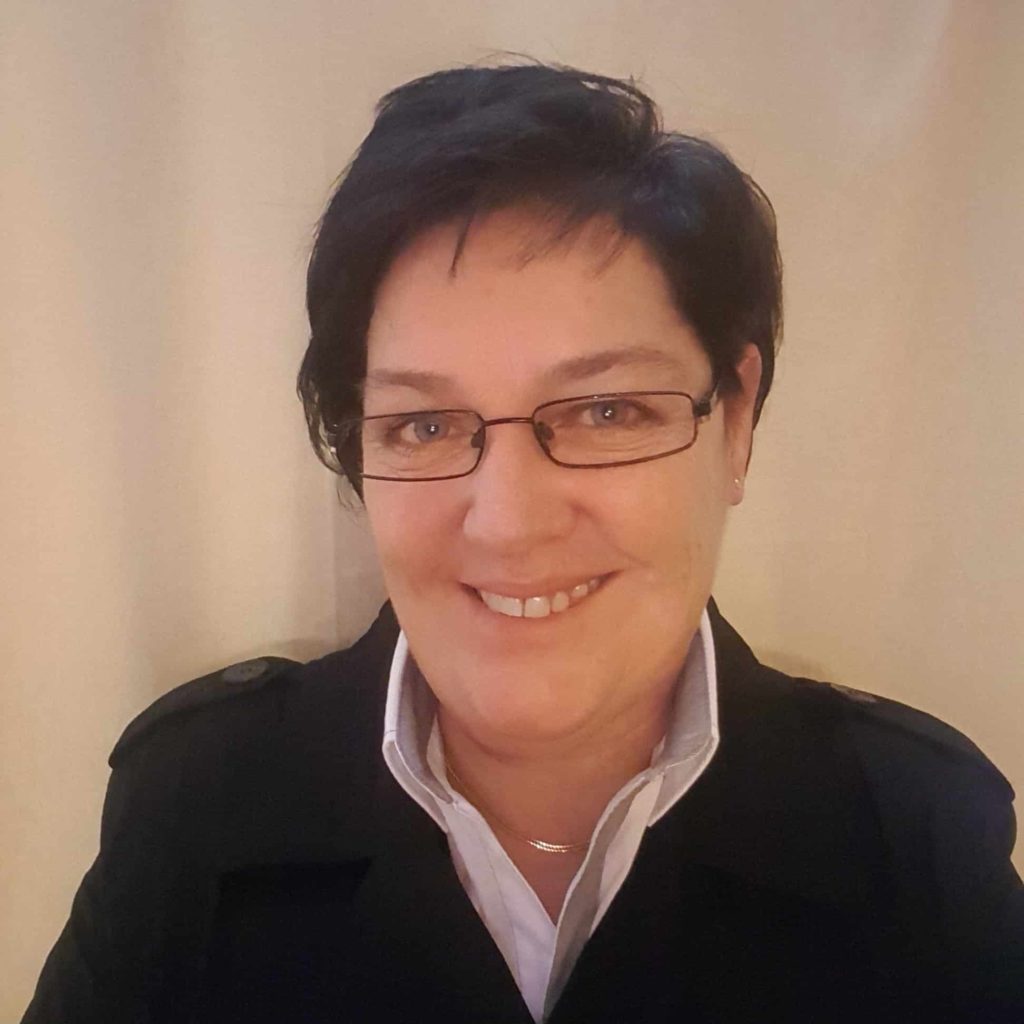 Have you ever felt that there are instances in your life that it seems like you are experiencing quarter-life or midlife crises or that it is just a bad day? Like you are questioning your existence, questioning your decisions in life. Some would be able to surpass and cope with it, but there are others that don't.
Earlier in 2007, Tower Counselling & Life Strategies has been launched by Melanie Hoskin. To support the growth of this strategy, Melanie launched Life Coaching and Counselling in Dublin in 2015.
Since 2015, she has been helping individuals with this kind of life challenge from Personal Development, Relationship, Health, Career, and Finances, she is there for you.
We are impressed with how she makes sure that she conducts every session be solution-focused – where you will be analyzing, assessing, and prioritizing the difficulties you are present with; goal-oriented – ensuring that you are setting and implementing a plan to resolve these difficulties, and proactive – seeing to it that you are doing something, an action to cope and overcome these difficulties.
Compared to other life coaches, Melanie has her Confidence Cards. She created these cards in order to provide a new approach to problem-solving.
This can be an avenue for you to learn more about yourself, develop key problem-solving strategies and thought-provoking ideas that can create a solid foundation in helping you to understand and master basic proven problem-solving skills.
We highly recommend her due to her expertise in the field being a life coach, mentor, and motivational speaker for years in the industry together with her expertise and advocate for social inclusion and community building. Without a doubt, Melanie will be able to address the help that you need during your sessions with her.
Innovative approaches and methodologies
Offers services in Ireland and worldwide
Offers online and inperson coaching
Rates are not avaiable online
Unavailable on weekends
FAQs about Life Coaches in Dublin
---
And that concludes our list of the best life coaches in Dublin. We hope that we've helped you decide on what next steps to take.
If you think that there are others who deserve to be on our list, don't hesitate to leave us a message.
And to give you more options for your wellness journey, you can check out our list of the best psychotherapists in Dublin!