Exploring Limerick: Fun Activities for Young Adults
Are you looking for some fun and exciting things to do in Limerick, Ireland?
If you're a young adult who wants to experience the history, culture, and nightlife of this city, you are in luck. Limerick has a lot to offer for people of your age group, whether you are a tourist or a local.
In this article, we'll guide you through some of the most exciting activities and attractions tailored specifically for young adults in Limerick.
Most Popular Things to Do for Young Adults in Limerick
In Limerick, popular activities for young adults include exploring King John's Castle, visiting the Hunt Museum, admiring the Treaty Stone, discovering the Limerick City Gallery of Art, and delving into history at the Limerick Museum.
Explore King John's Castle
Website: https://kingjohnscastle.ie/
Address: King's Island, Limerick
Phone: +353 (0) 61 370501
Email: [email protected]
Operating Hours: Open daily – 9:30 AM to 6 PM (Last Admission: 5 PM)
King John's Castle is a historic landmark that offers a glimpse into the past of this medieval city. Inside, there's a modern museum that tells you about the castle's history and the area's history for 800 years.
You can see things on touch screens and 3D models that make the past come alive. There are also cool animations and ghostly pictures that show you what life was like in old Limerick.
In the big courtyard, you can play medieval games like ring toss and tug of war. People of all ages can have fun with these games. You'll feel like you're back in the old days when the courtyard was busy.
One of the best things to do is go up the old towers. From there, you can see the River Shannon and the roofs of Limerick City.
Pro Tip:

Make sure to plan your visit during one of the live music events held in the Castle Courtyard. It's not just a historical site; it's also a fantastic live music venue, hosting popular artists like Van Morrison, The Coronas, and Hermitage Green.
Visit the Hunt Museum
Website: https://www.huntmuseum.com/
Address: The Hunt Museum, Custom House, Rutland Street, Limerick City
Phone: +353 61 312833
Email: [email protected]
Operating Hours:
Tuesday to Saturday – 10 AM to 5 PM
Sunday – 11 AM to 5 PM
Monday – closed
The Hunt Museum offers an impressive private collection spanning from the Neolithic era to the 20th Century, showcasing masterpieces by renowned artists such as Renoir, Picasso, and Yeats.
This cultural gem mirrors the eclectic interests and tastes of its founders, John and Gertrude Hunt. Within its halls, visitors can explore a treasure trove of artifacts hailing from Greece, Rome, Egypt, and the Olmec civilization.
The museum has cool stuff from the Middle Ages, like statues, colorful pictures, and shiny jewelry. They also have nice things from the 1700s and 1800s, including shiny silver things and artworks by famous artists like Picasso, Renoir, and Yeats.
Pro Tip:

When you go to the Hunt Museum, don't forget to check out the Exhibition Gallery. They change what's there, so you might see something new and interesting.

If you're hungry, you can eat at the café, or if you want to buy something cool, go to the gift shop. It's a fun place to visit!
Admire the Treaty Stone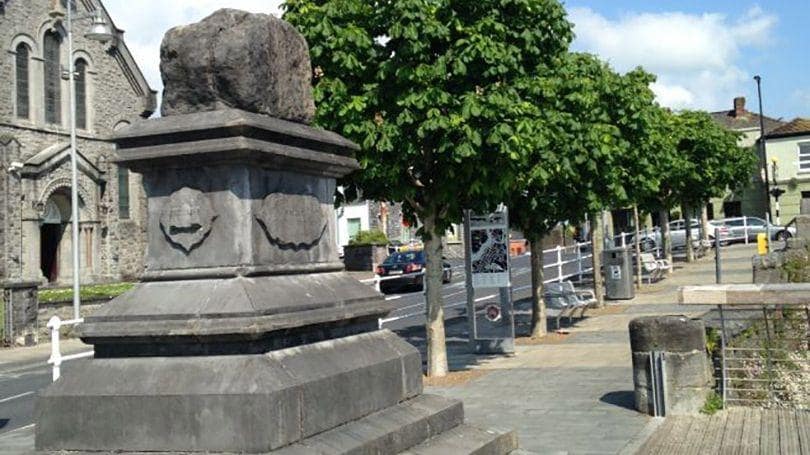 Address: Tourist Information Office, Limerick City
Phone: +353 61 317522
Email: [email protected]
The Treaty Stone holds historical significance as the very rock upon which the Treaty of Limerick was signed in 1691, signifying the city's surrender to William of Orange.
Limerick is called the Treaty City because they signed that important Treaty on October 3, 1691, after a big fight between William III of England (also known as William of Orange) and his Father-in-Law, King James II.
Limerick was super important in helping William of Orange and his wife, Mary Stuart (who was King James II's daughter), become the rulers of England.
People say they signed the Treaty on a rock that both armies could see, right near Thomond Bridge in Clare on that same day in 1691.
Pro Tip:

Consider exploring the surrounding area, including Thomond Bridge and the scenic Cratloe woods, to immerse yourself in the historical context and natural beauty that played witness to this significant moment in history.
Discover Limerick City Gallery of Art
Website: https://gallery.limerick.ie
Address: Limerick City Gallery of Art, Carnegie Building, Pery Square, Limerick
Phone: +353 61 310633
Email: [email protected]
Operating Hours:
Monday to Friday – 10 AM to 5 PM
Saturday – 12 PM to 5 PM
If you love art, you should visit Limerick City Gallery of Art, one of Ireland's top places for contemporary art. You can see amazing artworks by Irish artists from the 18th century to today, in different media like painting, drawing, and posters.
The gallery has a dedicated space for its Permanent Collection, which showcases different artworks throughout the year.
They also present about 8 contemporary exhibitions annually, featuring both Irish and international artists, and host EVA International, the biennial of contemporary art in Ireland.
The gallery is located in a beautiful building with a café that overlooks the People's Park.
Pro Tip:

Don't miss the National Collection of Contemporary Drawings, which was added to the Permanent Collection in 1991 and has since grown to include 200 artworks.

Keep an eye out for the gallery's regular events and programs, such as the 'Opposite End project' and 'At Home On The Farm,' which offer unique insights into the world of art and culture.
Delve into the past at Limerick Museum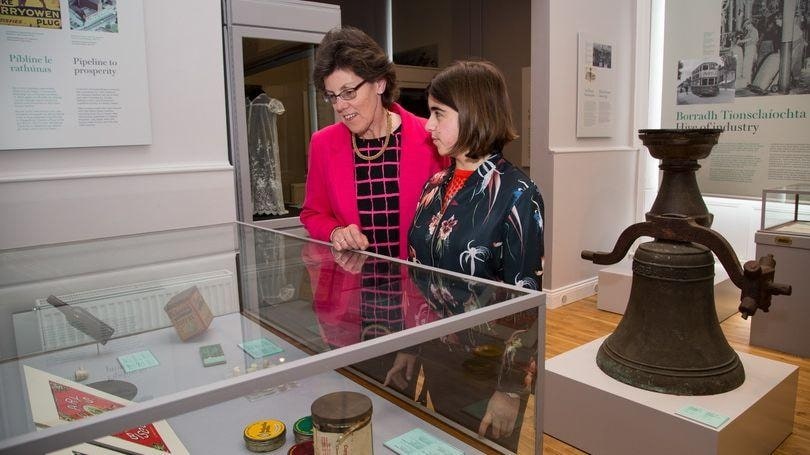 Website: https://www.limerick.ie/limerick-museum
Address: The Old Franciscan Friary, Henry Street, Limerick
Phone: +353 61 557740
Email: [email protected]
Operating Hours:
Monday to Friday – 10 AM to 5 PM
Saturday – 10 AM to 1 PM & 2 PM to 5 PM
Limerick Museum is a treasure trove of history and culture, where you can explore the rich heritage of Limerick city and county. It was opened in 1916 and has a collection of over 65,000 objects, ranging from ancient tools to modern artefacts.
The museum also offers various outreach programs, such as exhibitions, events, and workshops, to engage the community and visitors.
Some of the highlights of the museum include a mummified cat from the 19th century, a piece of the largest meteorite that ever fell in Ireland, and a beautiful display of Limerick lace and silver.
Pro Tip:

Follow the museum's Facebook page, where they post interesting and informative content about their collections, exhibitions, and events.
Best Outdoor Activities for Young Adults
Experience kayaking on the River Shannon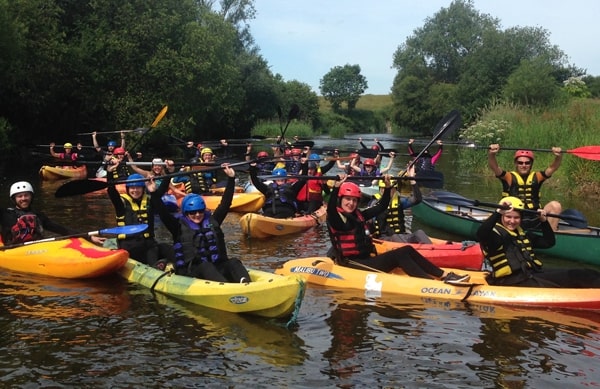 Kayaking on the River Shannon is a fantastic way to explore the natural beauty and interesting history of Ireland's longest river.
You can start at the Shannon Pot where the river begins and paddle through lovely countryside, passing old landmarks, castles, islands, and spotting vibrant kingfishers, tall herons, swans, and fish below.
The river has easy and challenging parts, so pick the one that matches your abilities. You can also join guided tours from different operators like Nevsail Watersports and Limerick Kayak Club.
One of the most popular destinations for kayaking in River Shannon is Limerick City, where you can see historic landmarks such as King John's Castle and St. Mary's Cathedral from a different perspective.
Pro Tip:

Before embarking on your kayaking adventure, make sure to check the weather forecast and river conditions to ensure a safe and enjoyable experience. Safety should always be your top priority.
Have a tranquil retreat at People's Park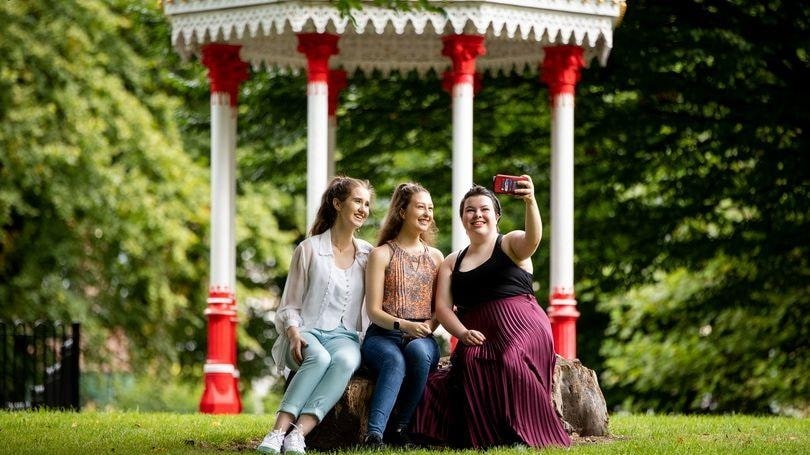 Address: People's Park, Pery's Square, Limerick City
People's Park welcomes everyone to relax and play among its many attractions. From the majestic limestone arch that marks its entrance, to the colourful flower beds that adorn its paths, the park is a delight for the senses.
The park features a unique fountain named after Richard Russell, a charming bandstand, and a stately column in honour of Thomas Spring Rice, a 19th century local politician.
The park is well-maintained by a dedicated team of workers who ensure that the grass, roses, trees and other plants are always in bloom.
It's a place where you can enjoy a picnic, watch the birds, or simply admire the beauty of nature, The People's Park is the perfect place to visit.
Pro Tip:

Explore a relaxed morning plan in Limerick around the People's Park. Start by grabbing coffee to go from Rift Coffee, just a short 3-minute walk from the park. Afterward, take a leisurely stroll to the People's Park and enjoy the various plants and trees it offers.

While wandering, keep an eye out for Rice's memorial, a limestone column with a sculpture honoring Thomas Spring Rice, a popular MP for Limerick City and landowner.
Appreciate vibrant Limerick City street art and murals
If you love street art, you should check out the Limerick Street Art cultural trail. It features 17 amazing artworks by local and international artists, all within walking distance in the city centre.
In the city center, you'll spot a big mural of Dodo Reddan, known for her love of dogs and rugby. Nearby, "Strength in Fragility" offers hope, and there's also a colorful tribute to Dolores O'Riordan, the famous singer.
At Treaty City Brewery, you can admire a painting of Constance Smith, a famous actress from Limerick, along with a message of hope by Jonathan Noonan and a special picture for St. John's Brass and Reed Band.
Other artworks in the city include a river goddess mural, paintings on electrical boxes, 3D poetry, spooky art, and a bright mural that can be seen on different streets and places like Roches Street, the Biodiversity Garden, and Thomas Street.
Pro Tip:

Before you start your exploration, grab the Draw Out guide, which acts as a handy map to locate all the incredible street art at your own pace, allowing you to savor the vibrant and inspiring artwork at your convenience.
Best Food and Entertainment Activities
Embark on a culinary adventure at the Limerick Milk Market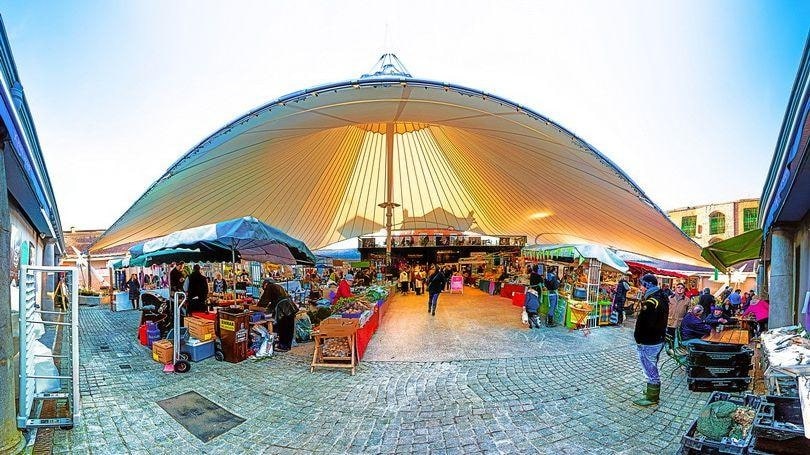 Website: https://www.milkmarketlimerick.ie/
Address: Limerick Milk Market, Cornmarket Row, Limerick
Phone: +353 61 214782
Email: [email protected]
Operating Hours:
Fridays – 10 AM to 3 PM
Saturdays – 8 AM to 3 PM
Sundays – 11 AM to 3 PM
Limerick Milk Market is a food lover's paradise, offering an array of fresh and high-quality produce to satisfy a diverse range of tastes.
From artisan cheeses and chutneys to just-caught fish and organic fruits and vegetables, this market caters to everyone's culinary preferences.
You can indulge in gourmet sandwiches, pastries, and freshly brewed beverages while also browsing fresh flowers and plants.
What truly sets this market apart is the passionate community of producers and importers who deeply care about the products they offer. It's a hub of culinary knowledge and a place to explore new flavors in a unique atmosphere.
Pro Tip:

Take advantage of the Mezzanine floor Mezzanine floor above the Pavilion shops for a relaxing view of the market's activities, sheltered from any weather, thanks to Ireland's largest single-column canopy.
Catch music gigs at Dolan's
Just Announced: King Kong Company Live in Dolans Warehouse #Limerick on October 25th. Tickets on sale Friday (June 28th) 9am from https://t.co/os75V5hHv4 @DolansPresents @KingKongComp @ilovelimerick @limerickcitybiz pic.twitter.com/Xjg4fPtwe2

— Dolans Limerick (@mydolans) June 26, 2019
Website: https://www.dolans.ie/
Address: 4 Alphonsus Street, Limerick
Phone: +353 61 314483
Email: [email protected]
Operating Hours:
Wednesdays & Thursdays 4 PM to 11:30 PM
Friday 4 PM to 12:30 AM
Saturday – 2 PM until late
Sunday – 2 PM to 11 PM
Dolans is a lively entertainment hub, where you can enjoy traditional Irish music, quality food, and a variety of live shows.
Whether you prefer the cozy atmosphere of the pub, the intimate setting of the upstairs venue, or the spacious warehouse, Dolans has something for everyone.
You can also catch some of the biggest names in music and comedy at the stunning Big Top, located in the historic Milk Market. Dolans hosts local and international acts such as Kasabian, Sharon Shannon, Snow Patrol, and Des Bishop.
Pro Tip:

Don't delay your online ticket purchase. You have a 5-minute window to finish the checkout, and each page has its own time limit, so have your information and payment ready.
Indulge in some retail therapy at Limerick's finest shops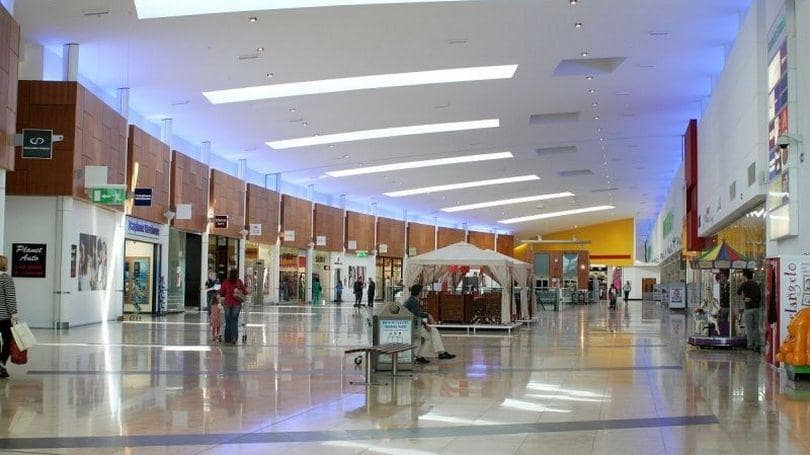 Limerick offers a diverse range of opportunities for retail therapy, be it souvenirs or just enjoying some leisurely window shopping.
Retail therapy can boost self-confidence and offer new perspectives on enhancing your life or helping others. It has the power to restore personal control and ward off lingering sadness, reducing feelings of helplessness.
While shopping, you'll encounter inspiring sights, scents, and textures, igniting your imagination and fostering creative thinking, encouraging you to believe in self-improvement.
If you want a wide range of shops to fit your style and budget in Limerick, check out Jetland Shopping Centre, The Crescent, and Parkway Shopping Centre. They offer everything from fashion to food.
Pro Tip:

Budgeting helps prevent overspending by setting aside a consistent amount of cash for shopping, ensuring your spending doesn't impact essential needs during emotional times.

When engaging in retail therapy, ask a friend for shopping advice by showing them what you want to buy and explaining your finances, and they can help you make a smarter choice.
Savor Limerick City's budget-friendly food scene at Chicken Hut
Website: https://www.facebook.com/chickenhutlimerick/
Address: 31-33 O'Connell Street, Limerick
Phone: +353 61 401532
Email: [email protected]
Operating Hours:
Monday to Thursday – 1 PM to 1 AM
Friday to Saturday – 1 PM to 3 AM
Sunday – 1 PM to 1 AM
Chicken Hut is a popular fast-food restaurant that specializes in fried chicken and chips. It's famous for its secret recipe gravy, which many customers find addictive and finger-licking.
Chicken Hut has been serving the Limerick community since 1989, and has a loyal fan base of locals and visitors alike.
Some of the menu items that you can try at Chicken Hut are the Super Snack Box, Chicken Fillet Burger, and Garlic Cheese Chips, along with sides like onion rings, coleslaw, and corn on the cob.
Pro Tip:

Ask for extra gravy on your chips, as it makes them even more flavorful and moist. You can also mix the gravy with the garlic sauce for a unique taste sensation.