Illuminating Ireland's Most Common Superstitions
Have you ever wondered why the Irish are so lucky? Or maybe not so lucky, depending on who you ask.
Irish culture is full of whimsical and wacky superstitions and beliefs that span from romance to the afterlife, from sprites to shamrocks.
Let's explore some of the most popular and intriguing Irish superstitions and their origins. You might be surprised by what you learn!
If a bird poops on you, it's considered a sign of good luck
Have you ever wondered why the Irish are so cheerful and optimistic? Well, some people have a theory that it's because they get pooped on by birds all the time!
They say that getting a bird dropping on your head or clothes is a sign of good luck, so the Irish don't mind it at all.
In fact, they welcome it as a blessing and a chance to make a wish. How cool is that?
If you see one magpie, it may make you feel sad
Did you know that magpies are more than just birds in Ireland? They're also symbols of fortune and fate!
Some folks think that one magpie means trouble, but you can avoid it by saluting the bird or telling it what time it is. Other folks follow a rhyme that tells them what the future holds based on how many magpies they see:
"One for sorrow, two for joy
Three for a girl, and four for a boy,
Five for silver, six for gold,
Seven for a secret never to be told."
Finding a half-penny will bring you a good luck
Did you know that Ireland has a long history with the halfpenny coin? It was once used to pay for crossing the famous Ha'penny Bridge in Dublin, but it was withdrawn from circulation in 1987.
However, many Irish people still believe that finding a halfpenny on the ground is a sign of good luck, and they will happily pick it up and keep it.
As the saying goes, "Find a penny, pick it up, and all day long you'll have good luck." So next time you're in Ireland, keep your eyes peeled for this lucky charm!
Giving something sharp to a friend can 'cut' your friendship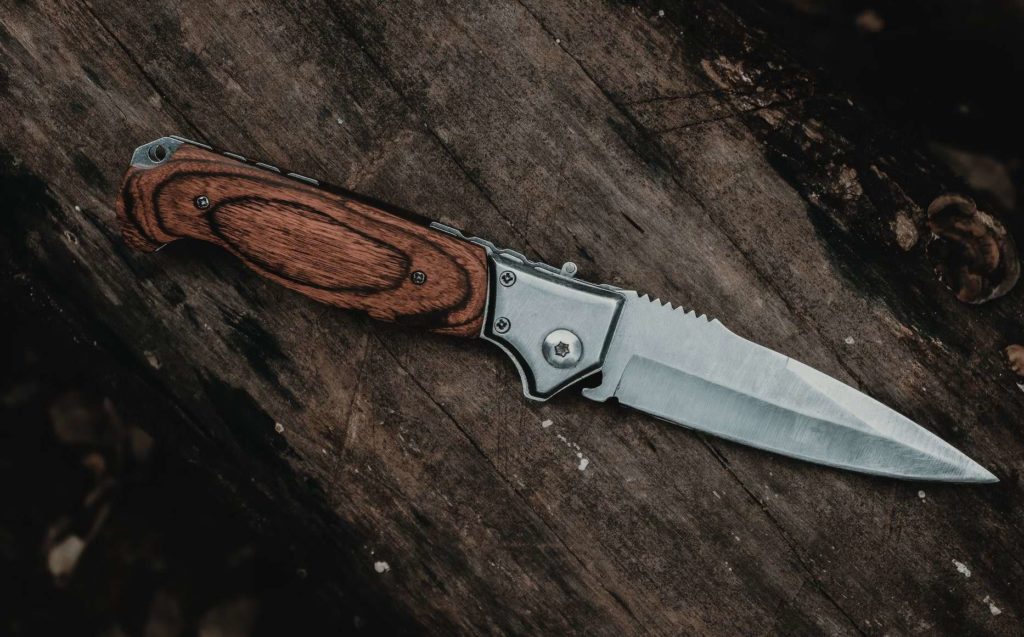 One of the superstitions that's common in many countries, including Ireland, is that you should never give a knife or scissors as a gift to someone you care about.
Why? Because it's said that a sharp gift can sever the ties of affection between you and your loved one. Ouch!
But don't worry, there are some tricks to avoid this bad luck. One option is to pay a small amount of money to the person who gave you the knife or scissors, making it more of a purchase than a gift.
Another trick is to recite a cute rhyme that goes like this: "If you love me, as I love you, no knife can cut our love in two." Isn't that sweet?
An itchy left/right palm is a sign of either more money coming in or going out
How do you feel about your palms today? If they're itching, you might want to pay attention to which one is bothering you more because in Ireland, there's a superstition that says your palms can predict your financial future.
If your left palm itches, you can expect to receive money from someone soon. However, some people believe that you have to spit on your hand to make this happen.
On the other hand, if your right palm itches, you will have to pay money to someone soon. Unfortunately, there's no way to reverse this bad luck with spit or anything else.
When your palms are itching, remember this Irish superstition and act accordingly. Or better yet, just ignore it and live your life as usual, as it's probably just a coincidence anyway.
If you wear your shirt inside-out by mistake, it's a sign of good luck
How about this for a wacky Irish superstition? If you wear your shirt inside out, you'll have a blast of a day!
But there's a catch: you can't do it on purpose, or fix it if you spot it. You have to be clueless and clueless only.
That's right, the luck of the Irish only works if you mess up your outfit by mistake, and then leave it as it is. If you try to correct it, you'll ruin everything and bring misfortune upon yourself.
Here's a tip when you put on your shirt: don't look in the mirror. Just trust the universe and hope for the best.
Encountering a red-haired woman at the door is a sign of bad luck
You won't believe this, but some Irish folks have a weird superstition about red-haired women.
They think that if you see one when you leave your house, you're in for a bad day. Or worse, she might hex you or ruin your family's luck.
That's why many Irish people try to avoid crossing paths with a red-haired woman, especially in the morning or on important occasions. How crazy is that?
Stay away from fairy forts, especially in May when fairies are mischievous, or you'll be in trouble
Watch out for the fairy forts and fairy rings in Ireland! According to Irish superstition, you should never disturb or destroy a fairy fort, or you might anger the fairies and bring bad luck, illness, or even death upon yourself.
While they may seem cute and harmless, don't let their appearance deceive you. Fairies possess considerable power and are protective of their land.
The fairies are believed to be most active in the spring, when they frolic and dance within the fairy rings, which are natural circles of mushrooms or trees.
Some individuals even avoid constructing roads or houses near these sites out of fear of offending these mystical beings.
Don't go into a graveyard if you're pregnant
If you're expecting a baby, you'd better stay away from the cemeteries. Some say the wicked spirits there will drain the life out of your baby and make him frail.
And don't you dare trip over a tombstone. That could curse your child with a deformed foot.
Don't enter a house from one door and leave from another
How would you like to lose your luck by walking out of the wrong door? Well, that's what some Irish people believe!
They say that if you enter a house from one door, you should also leave from the same door. Otherwise, you might upset the spirits or energies that live in the house and make them take away your fortune.
This superstition has been around since ancient times, and some people still follow it today. Maybe they just don't like to take any chances with their luck!
Never place your new shoes on the bed
Here's a quirky Irish superstition that might make you think twice before buying new shoes.
Apparently, putting new shoes on the bed is a big no-no in Ireland. It could mean inviting the grim reaper to pay you a visit or having nightmares about clowns chasing you with scissors.
Who came up with this idea? Nobody knows for sure, but it's been around for a long time and many Irish people still follow it.
Whatever the reason, it's better to be safe than sorry and keep your new shoes away from the bed. You can admire them on the floor, in the closet, or anywhere else, but don't tempt fate by putting them on the bed.
If cutlery falls on the floor, it brings guests to the house
If you're feeling lonely and want some company, you might want to try this quirky Irish superstition. They say that the kind of visitor you'll get depends on what kind of utensil you drop on the floor.
A knife means a man is coming, a fork means a woman, and a spoon means a child.
How cool is that? You could have a whole party at your place if you just throw your cutlery around.
Of course, this is not based on any scientific evidence, but it's a fun way to test your luck and have a laugh!
When your nose itches, it means a fight might happen
This can be very annoying and stressful, especially if you don't know who you are supposed to fight with.
Some people try to avoid the conflict by lightly punching and shaking hands with the person they think might be the cause of their itchy nose.
However, this superstition is not very reliable, as there are many other reasons why your nose might itch, such as allergies, colds or dry air.
The Prague Child statue makes bad weather go away
One of the most common Irish traditions is to put a little statue of the Child of Prague in the garden the night before a big occasion. The statue is supposed to be a way of bribing God to make the weather nice for the special day.
Some people even think that breaking the statue's head off is a sign of extra good fortune.
When the sky is clear and sunny, you can bet that there's a headless Child of Prague somewhere in the land doing its magic.
If you don't keep a candle in the window at Christmas, you might have bad luck in the next year
How would you like to invite some divine guests to your home this Christmas? Well, you can do that by following an old Irish tradition of putting a candle in your window.
It's said to welcome Mary and Joseph, honor ancestors, and ward off evil spirits. Many Irish families still light a Christmas Eve candle for this tradition.
But don't you dare let that candle burn out on Christmas night! That would be a terrible omen for the new year, and you might end up with all sorts of bad luck.
Toss salt to your left side
Never let salt go to waste! Why? Because it might bring you some nasty misfortune, that's why.
According to an old Irish belief, spilling salt is like inviting the devil himself to your table. And you don't want that, do you? Of course not.
To get rid of him, simply toss a pinch of salt over your left shoulder and hit him right in the eye; that'll teach him to mess with you. Ouch!
This practice has been around for ages and many Irish folks still swear by it. It's based on the idea that salt is a precious and sacred substance that can ward off evil spirits.
Put a cross on your bread when baking
Soda bread was more than just a yummy carb for the Irish folks. It was also a way to keep the bad vibes away from their homes.
How? By cutting a cross on the top of the dough before tossing it into the pot. That way, the bread would bake nice and even, without any cracks that could let the evil spirits sneak in.
And if there was a devil hiding inside the bread, well, he would have a nice exit door to get out of there.
Pretty clever, huh? The cross also served as a prayer for good luck and plenty of food for the family. Talk about multitasking!
When you get up from your chair and accidentally make it fall, it may bring bad luck
You know how some people are super clumsy and always knock over their chairs when they stand up?
Well, in Ireland, that's considered a very bad omen because it means you're messing with the natural order of things and inviting trouble into your life.
Not only that, but the sound of the chair hitting the floor is like a magnet for evil spirits and jealous eyes. They'll come running to ruin your day and steal your luck.
So, if you ever find yourself in Ireland, be extra careful with your chair etiquette and if you do accidentally tip it over, make sure you put it back upright as soon as possible. Otherwise, you might end up with a lot of bad karma and a sore bum.
Avoid relocating on a Saturday
Moving is stressful enough, but imagine having to worry about the day of the week and the weather too!
That's what some Irish people do, because they believe that moving on a Saturday or a rainy day will bring them bad luck.
Maybe they just want to avoid the hassle of packing and unpacking, or maybe they have a deeper reason for this belief.
Either way, it sounds like a tricky superstition to follow in a country where it rains a lot!
Seeing a robin can indicate either a loved one nearby or impending death
The robin is a curious creature in Irish folklore, as it can bring both happiness and sadness to your life. If you see a robin flying beside you, you can smile and know that a loved one who has passed away is looking out for you.
But if a robin knocks on your window or sneaks into your house, you better watch out! That means that death is coming for you or someone close to you.
This is a spooky superstition, but it is one that many Irish people take to heart.
If you break a mirror, you'll have seven years of bad luck
You might think that breaking a mirror is no big deal, but you'd be wrong.
According to an old Roman belief, mirrors are more than just shiny objects. They're windows to your soul, and shattering one means damaging your soul.
But don't worry, there's hope. Your soul can heal itself, but it takes a long time.
How long? Seven years, to be exact. That's why breaking a mirror brings you seven years of bad luck.
So be careful with those mirrors, folks. You don't want to mess with your soul, do you?
Don't pick up the comb on the floor
Don't be fooled by a comb on the floor, it's not a freebie from a careless hairdresser.
There's a spooky superstition that says you should never touch a comb lying on the ground, because it's the property of the banshee, the scary ghost lady who brings death and doom.
The comb is her way of luring you into her trap, and if you fall for it, she'll come after you and snatch your soul.
So be careful where you step, or you might end up as the next victim of the banshee's curse!