Is Waterford, Ireland worth visiting?
Are you ready to embark on a journey where you can walk in the footsteps of Vikings and discover awe-inspiring medieval wonders? Or perhaps you crave the kind of natural landscapes that will simply take your breath away?
Then you've come to the right place because Waterford has it all!
Why should you visit Waterford, Ireland?
Waterford, Ireland is worth visiting because it's a tourist-friendly city that has rich culture and history, beautiful scenery, great food and drink, warm hospitality, and joyful festivals.
Get ready to fuel your excitement as we dive deeper into the wonders of this captivating Irish gem as we talk about each reason one by one.
It's known for having rich culture and history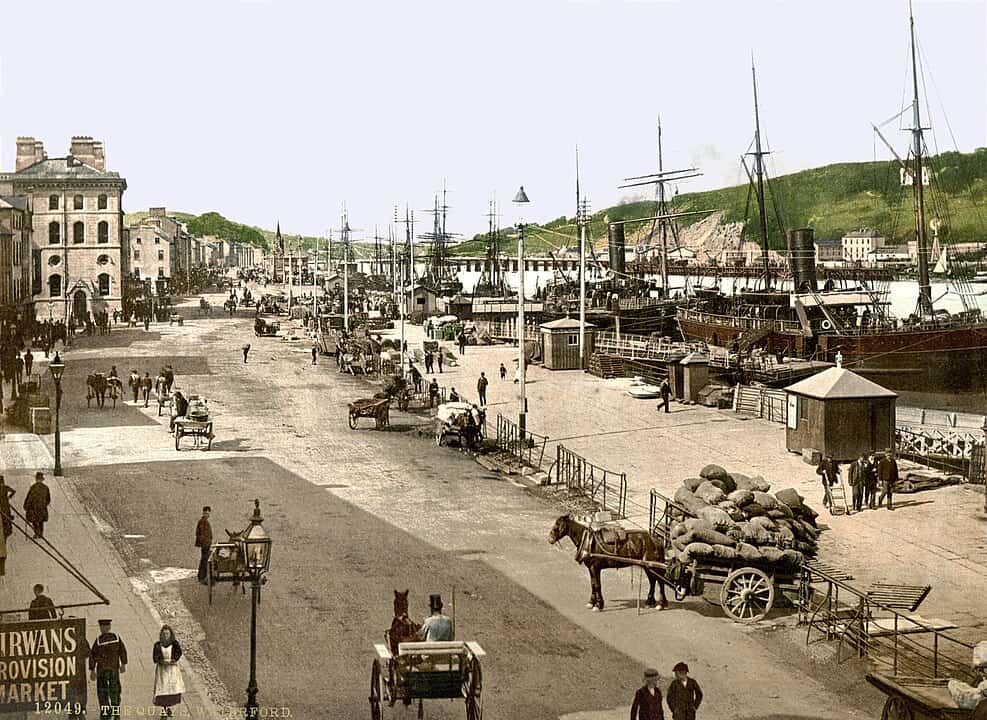 As Ireland's oldest city founded by the Vikings in 914 AD, Waterford is a home to rich culture and history, as well as fascinating historical landmarks and museums.
Visitors can explore the medieval wonders of Waterford's Viking Triangle, the Reginald's Tower and the Medieval Mile Museum.
The city also hosts the world-famous Waterford Crystal, where you can witness the exquisite craftsmanship and learn about the fascinating history of crystal production.
Aside from these historic sites that have become attractions, Waterford has a strategic location that has played an important role in the area's vibrant trade and cultural influences.
Pro Tip: Consider purchasing a combined ticket that covers admission to both Reginald's Tower and the Medieval Mile Museum. This can save you money and ensure you don't miss out on any of the historical treasures.
It has beautiful landscapes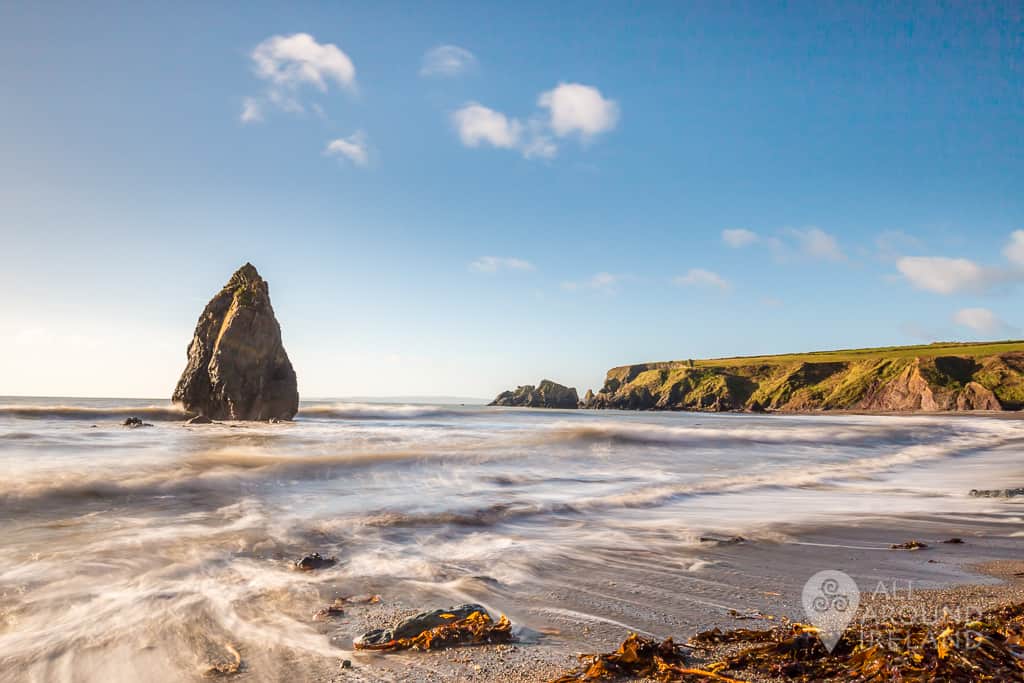 Aside from history, County Waterford is also a home of beauty, particularly because it's nestled along the captivating shores of Ireland.
Our must-visit recommendation is the mesmerizing Copper Coast along Waterford's stunning coastline. This offers a view of breathtaking cliffs, secluded coves, and sandy beaches.
In fact, this place earned the prestigious title of a UNESCO Geopark, a testament to its undeniable allure.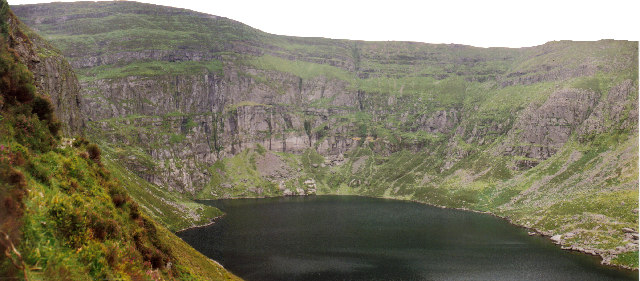 Another great sight here is the Comeragh Mountains in the western part of Waterford. Picture yourself surrounded by majestic peaks, traversing deep valleys carpeted with lush greenery, and encountering cascading waterfalls that defy gravity.
For those seeking an unforgettable journey, set your sights on the Waterford Greenway. This has a scenic trail with rich countryside views stretching from Waterford City to Dungarvan.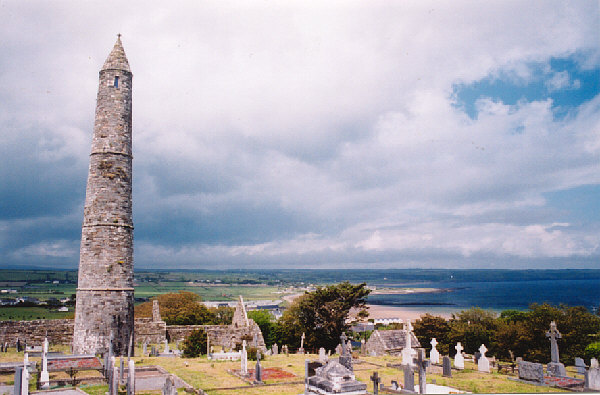 Meanwhile, beautiful beaches can also be found in the Ardmore coastal village, while verdant gardens can be visited in the historic town of Lismore on the bank of River Blackwater.
It's a haven for foodies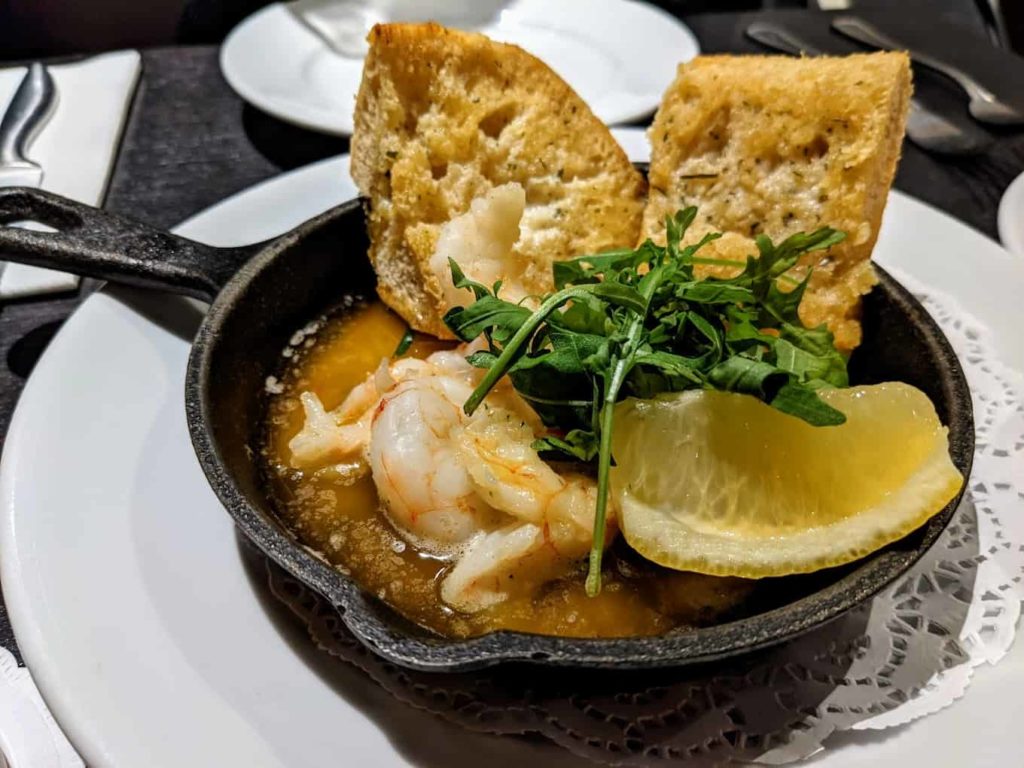 Waterford holds its own as a destination that will tantalize your taste buds and leave you craving for more. In fact, it's a great starting point for your culinary journey.
Like other parts of Ireland, Waterford has bustling streets dotted with delightful eateries that serve up both traditional Irish fare and innovative culinary creations.
One must-try part of Waterford is the historic Viking Triangle, a vibrant area known for its lively atmosphere and diverse culinary offerings. Here, you'll get to taste products of artisanal bakeries serving fresh pastries and restaurants offering farm-to-table delights.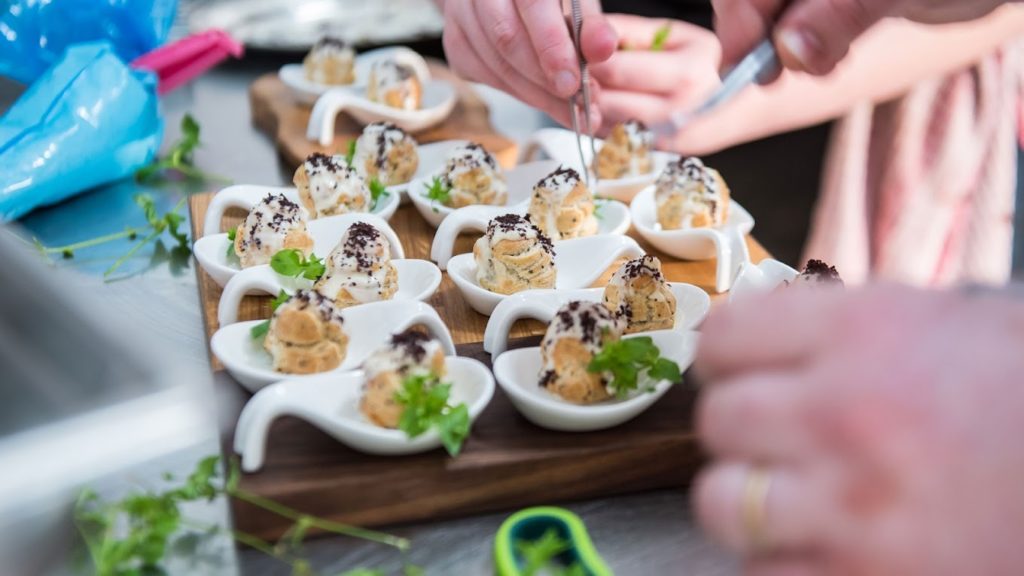 Waterford also has its own Harvest Festival that showcases the best of Waterford's local produce, culinary talent, and food culture. You'll experience food tastings, cooking demonstrations, and a lively market atmosphere here.
If you want to cook or just want a look at Waterford's food trade, there's the Waterford Farmers Market every Saturday. It sells fresh goods, including fruits and vegetables, artisan cheeses, freshly baked bread, and quality meat.
For seafood, there's Dunmore East that houses restaurants that serve up the catch of the day.
Pro Tip: For a memorable seafood dining experience, we recommend going to IASC Seafood Bar for fresh and flavorful seafood dishes. It's great to experience its Sunday Special for a sumptuous treat.
The locals are warm and friendly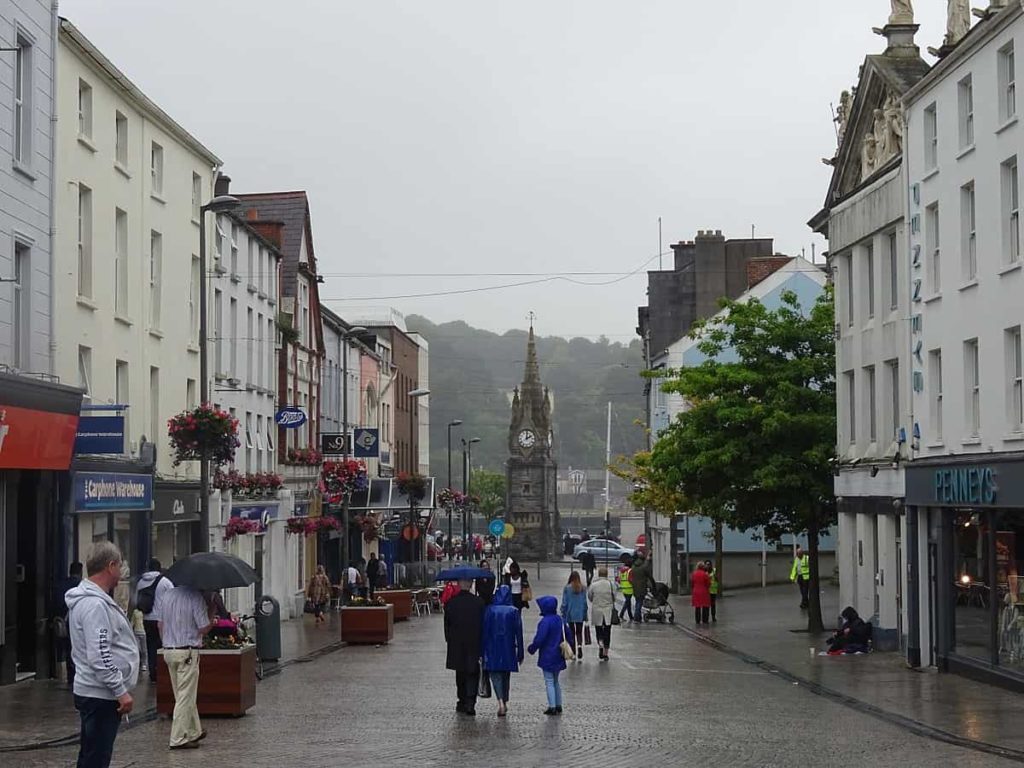 Waterford not only houses great food and an interesting history, but it's also a spot for warm hospitality that makes visitors feel very welcome anytime.
Irish people in Waterford embody a blend of traditional Irish culture, Viking heritage, and a strong sense of community pride. They have a deep-rooted sense of heritage that makes them distinct.
Compared with Galway, Cork, and Dublin, those in Waterford are more traditional when it comes to their lifestyles. However, there are pubs for you to explore as you vibe with their chill but relaxing nightlife.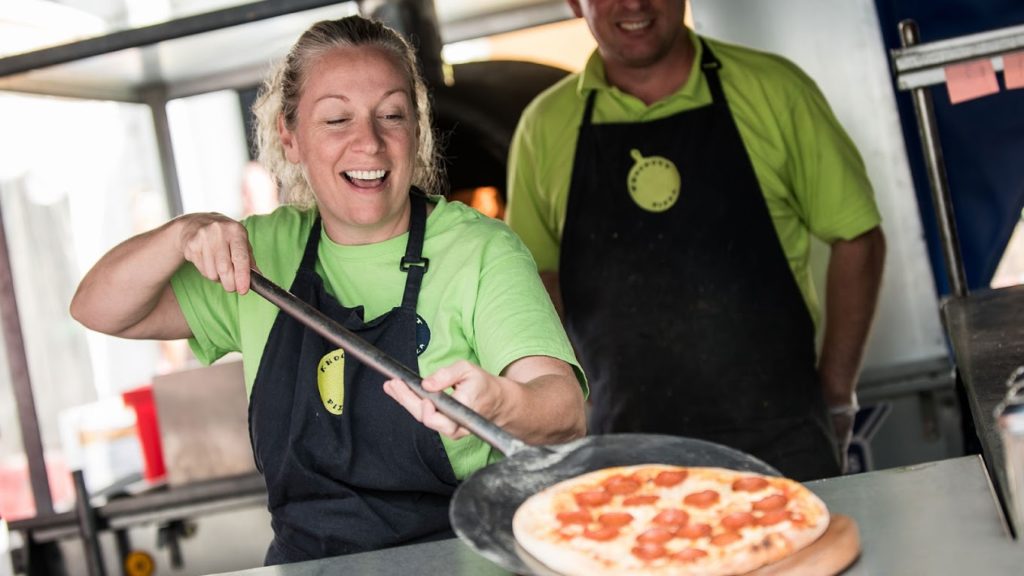 If you prefer to mingle with the locals, there are community activities that you can observe or be a part of, such as céilís or the Irish social gatherings with music and dance.
Moreover, Gaelic football, hurling, and soccer are popular sports in the region. There are always sports events including marathons in schools and in local communities.
Pro Tip: Join a guided walking tour in the streets of Waterford on weekends if you want to make more friends. Or better, participate at the Spraoi Festival and Waterford Harvest Festival to learn more about their arts and food culture.
There's a lot of joyful festivals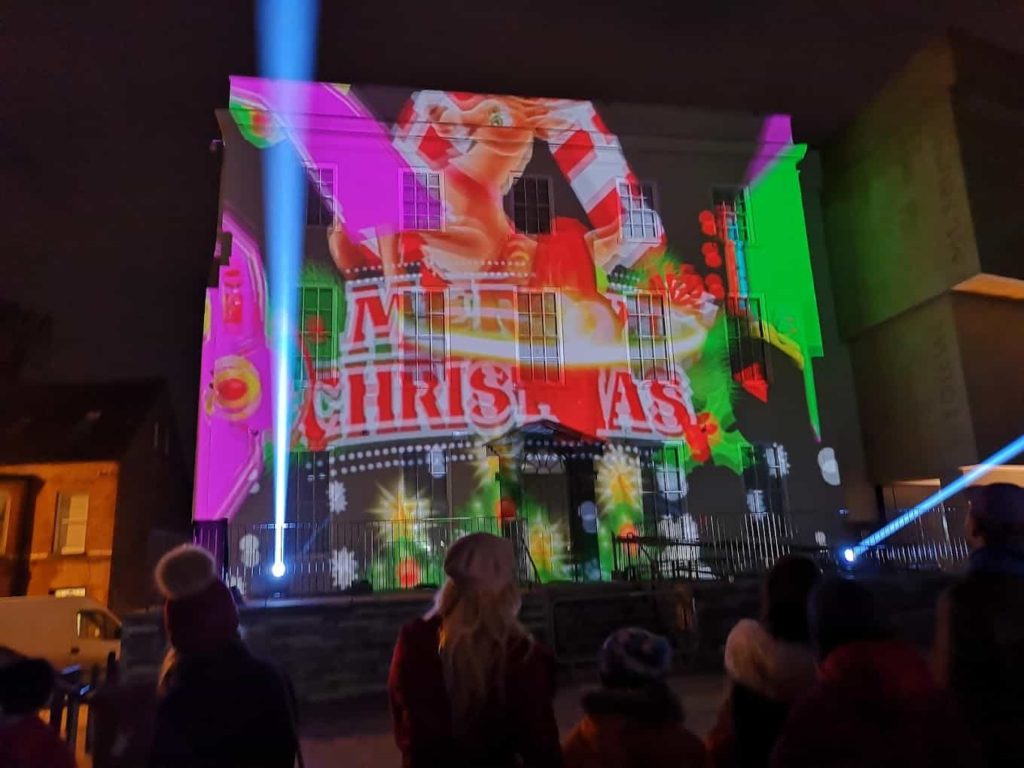 There's a number of festivals throughout the year in Waterford that just make the country a standout for visitors. Let's take a look at some of the popular events.
First is the Waterford Winterval held every November-December that is known for its sparkling lights, enchanting decorations, and family-friendly events. Visitors can enjoy ice skating, Christmas markets, live entertainment, and a visit to Santa's Grotto – perfect for the holiday season!
Second is the Waterford Spraoi every August, which is one of Ireland's premier street arts festivals, bringing an explosion of color, creativity, and excitement to the streets of Waterford.
There are street performances, music, theater, circus acts from local and international artists, and the most popular of all – the electrifying parade!
| Festival | Month of Celebration |
| --- | --- |
| Waterford Winterval | November-December |
| Waterford Spraoi | August |
| Waterford Walls | August |
| Imagine Arts Festival | October |
Another one during August is the Waterford Walls that celebrates art through transforming the country's walls to lovely canvases and stunning murals.
Slightly similar to this is the Imagine Arts Festival every October. This multidisciplinary arts week-long festival showcases a wide range of artistic disciplines, including music, literature, theater, visual arts, and dance.
Pro Tip: Waterford is also best visited during the Winterval season from November to December if you love the Christmas season. You'll not only witness grand holiday decorations, but also see how communities gather for the yuletide.
What is Waterford best known for?
Waterford is globally recognized for its rich Viking heritage and exquisite Waterford Crystal, which contribute to the city's unique identity that attracts visitors seeking the pinnacle of craftsmanship, luxury, and historical depth.
The Viking heritage is part of its identity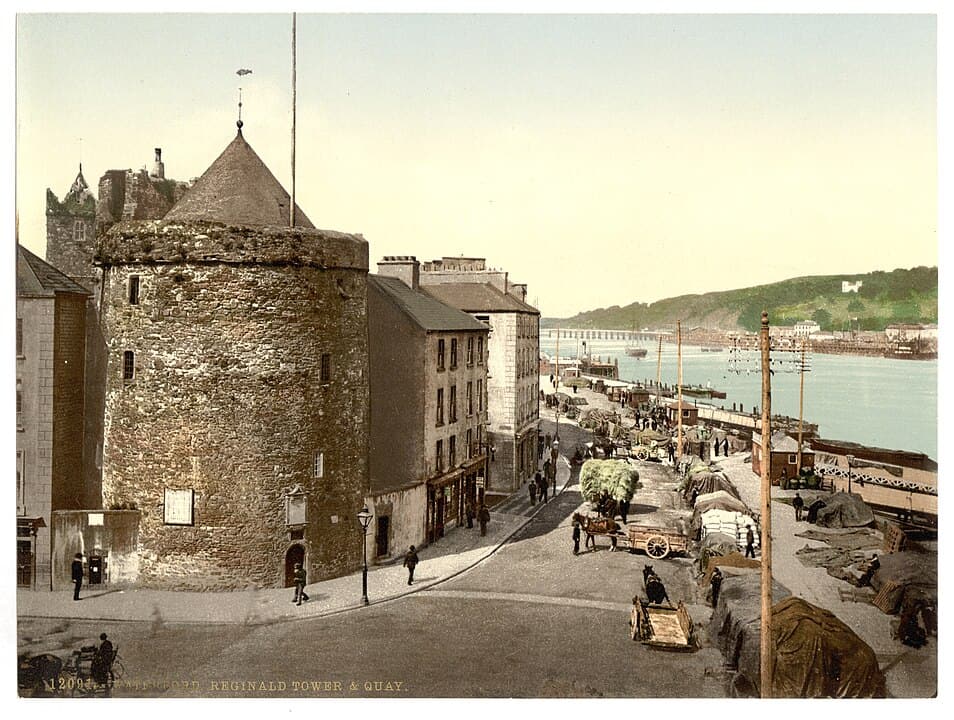 Waterford's historical significance shines through its Viking roots. Founded by Vikings in 914 AD, this city became an epicenter of Viking power in Ireland.
Positioned strategically along the River Suir, Waterford allowed the Vikings to dominate trade routes and commandeer commerce. It thrived as a bustling hub, fostering vibrant exchanges in trade, craftsmanship, and political prowess.
The Vikings left an indelible mark on Waterford, shaping its destiny as a captivating testament to their legacy of exploration and conquest.
Among the historic Viking heritage in Waterford are the Viking Triangle, the Reginald's Tower, and the annual Viking Festival.
Waterford Crystal is based here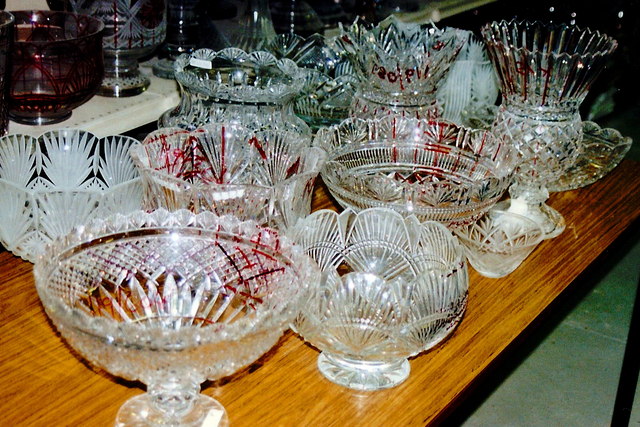 Waterford is also popular due its crystal craft. In 1973, Waterford Crystal was established and has become one of the most prestigious and celebrated crystal manufacturers in the world.
The crystal products from Waterford are known for their exceptional quality, clarity, and intricate designs. Waterford Crystal has become synonymous with luxury and elegance, adorning prestigious events, royal households, and luxury homes globally.
The House of Waterford Crystal also offers visitors the opportunity to witness the traditional crystal-making process, explore its crystal collections, and even purchase exquisite pieces as souvenirs.
Pro Tip: Gettinga guided tour at the Medieval Mile Museum will save you a lot of research time on Waterford's history.
Is Waterford safe?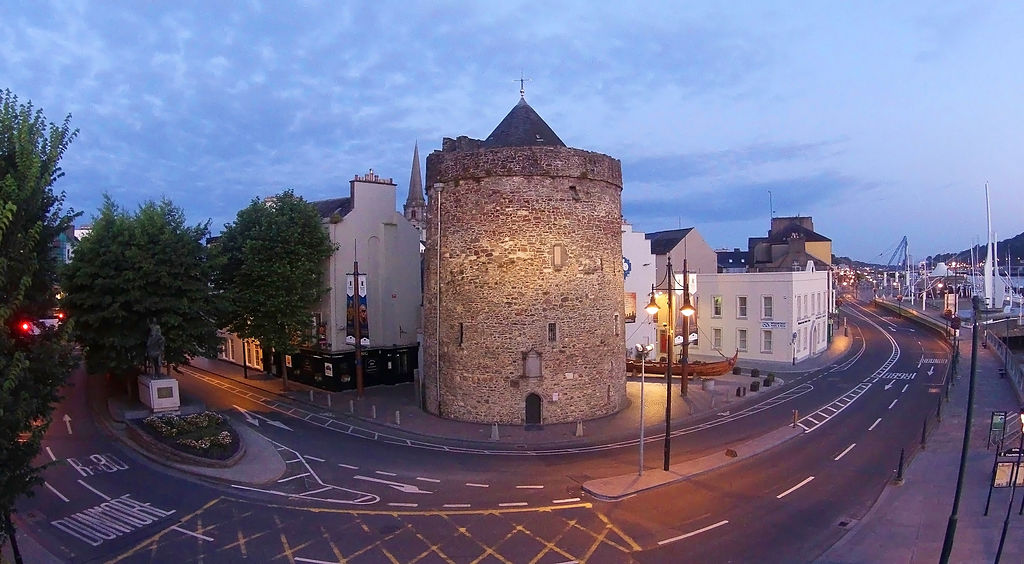 Waterford is not considered a dangerous place as it is a place known to be generally safe. As of May 2023, Waterford has a crime index of 45.99 which is considered moderate, while its safety index is 54.01 which is also moderate.
While every city has some areas with higher crime rates, overall, Waterford offers a welcoming environment for both residents and visitors to enjoy.
Walking in broad daylight is considered highly safe and moderately safe during night time.
| Crime | Index |
| --- | --- |
| Worries home broken and things stolen | 41.11 |
| Worries being mugged or robbed | 42.89 |
| Worries car stolen | 28.00 |
| Worries things from car stolen | 43.28 |
| Worries attacked | 43.96 |
| Worries being insulted | 47.67 |
| Worries being subject to a physical attack because of your skin color, ethnic origin, gender or religion | 29.65 |
| Problem people using or dealing drugs | 61.63 |
| Problem property crimes such as vandalism and theft | 53.53 |
| Problem violent crimes such as assault and armed robbery | 46.08 |
| Problem corruption and bribery | 41.28 |
According to Numbeo, the growth rate of crime in the past 3 years has been high with an index of 62.58. Drugs problems had the highest index, while crimes related racism and carnapping had low indices.
Worries on robberies and attacks have moderate levels.
Like any city, it is always important to be mindful of your surroundings and take basic safety precautions.
Since Waterford has more crimes on drugs and theft, it's important to keep an eye on your belongings and be cautious of pickpockets, especially in crowded areas or tourist attractions.
Pro Tip: In case you have an emergency that requires police assistance, you can contact the local Garda station in Waterford at 051-305300.
How much does it cost to visit Waterford?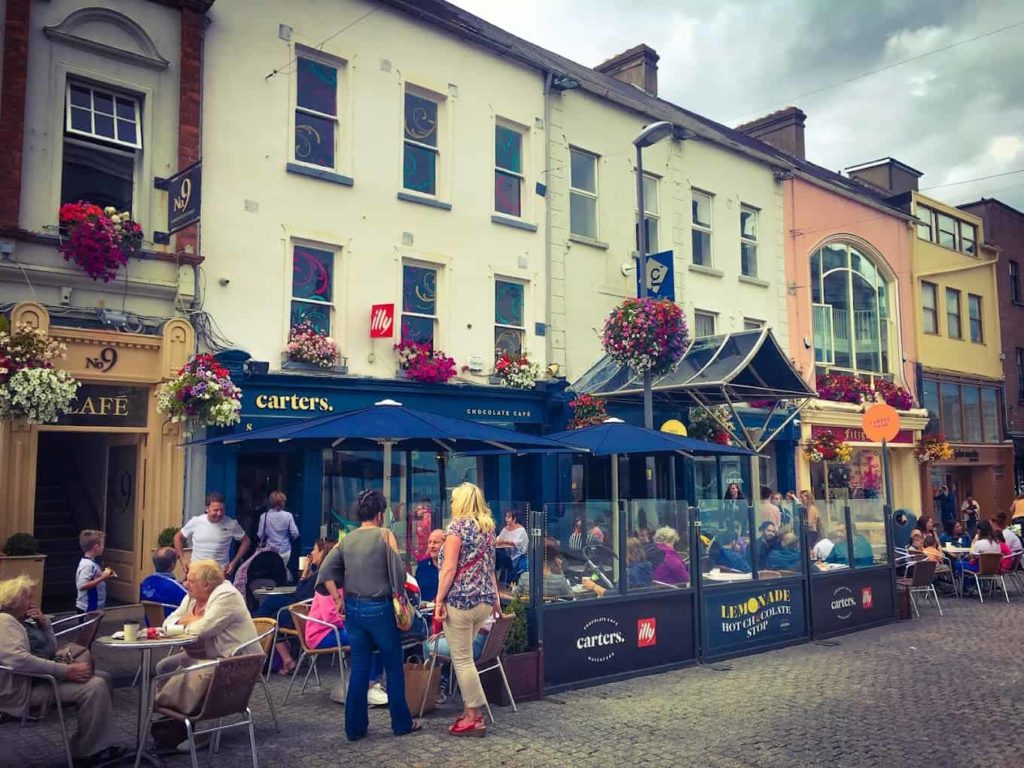 The cost of a trip to Waterford, Ireland, can fluctuate based on various factors, including the time of year, length of stay, accommodation preferences, dining choices, and planned activities.
For an overnight stay and visit, you can expect to spend €120 per person if you're from other parts or Ireland. It can go up to €700 if you're from other European countries and to around €1,500 for three days if you're from other continents.
| Expenses | Average Cost for 3 Nights |
| --- | --- |
| Housing (Average Rent per Month) | |
| Transportation (excluding airfare) | €30.00 |
| Accommodation (regular hotel) | €400 |
| Dining | €120 |
| Activities/Tours (excluding shopping) | €100 |
Transportation
Within Waterford, public transportation such as buses or trains can be affordable, with fares typically ranging from €1-€5 per trip. Taxis and rental cars will add to your transportation expenses.
However, if you're flying within Ireland, you can pay €90 for a roundtrip ticket. When from European countries, a roundtrip fare is more or less than €150, while flights from other continents could cost up to €1,000.
Accommodation
Accommodation in Waterford spans a range of prices, from economical choices like hostels or guesthouses that typically charge around €20-€50 per night, to mid-range hotels priced between €70-€150 per night.
Luxury hotels and resorts command higher rates at around 400 a night.
Dining
The cost of dining out in Waterford can differ significantly. Inexpensive restaurants may offer meals priced around €10-€15, while mid-range restaurants could charge €40-€70 for a three-course meal for two people.
Opting to cook your meals or purchase groceries can be a more budget-friendly alternative.
If you're traveling alone, the average worth of dining for 3 nights or 3 days is €120.
Activities
Your activities in Ireland may cover various attractions and activities in and around Waterford, such as historical sites, scenic landscapes, cultural experiences, or even whiskey tastings.
You should budget at least €30 a day if you want day tours excluding shopping. The leisure expenses could balloon depending on your shopping habits as they are also luxury brands sold in Waterford malls.