Is Limerick a nice place to visit?
Looking for a destination that's got it all? Look no further than Limerick!
This lively city has something for everyone, from history buffs and culture lovers to nature enthusiasts and foodies.
Wonder about Limerick's top feature that makes it stand out from other destinations? Without a doubt, it's Limerick's vibrant and welcoming atmosphere that makes it such a great place to visit.
Is Limerick worth visiting?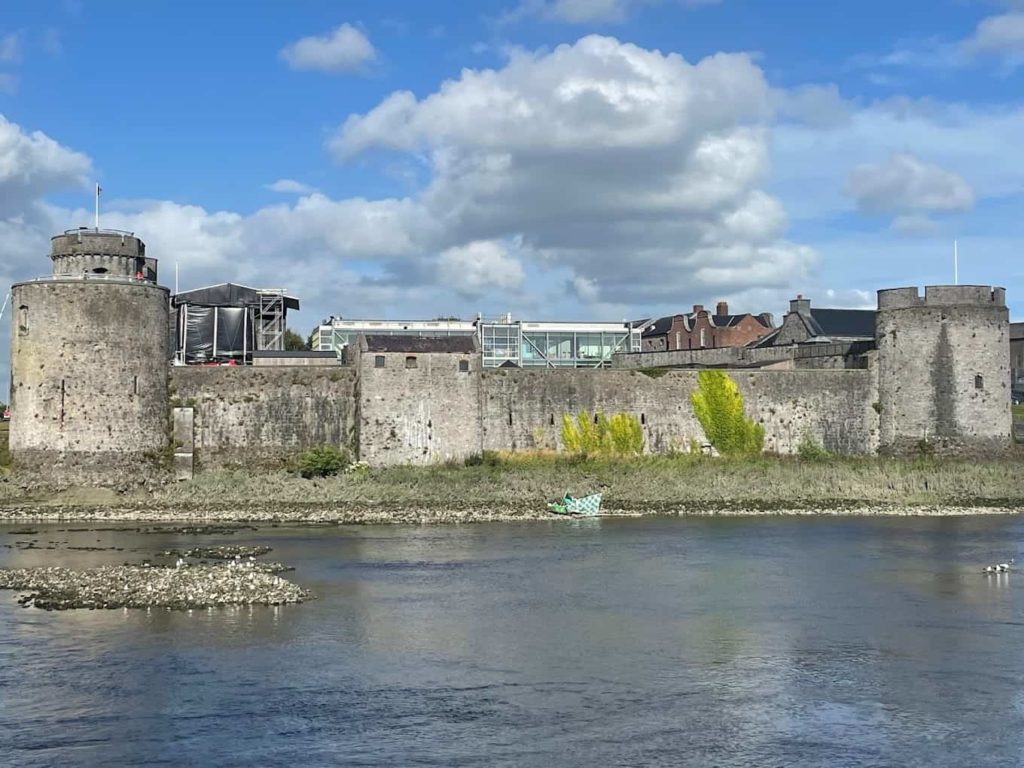 Limerick is a nice place to visit because there's much history to discover, it's easy to navigate, it has amazing food spots, it has friendly people, and the safety is improving.
You won't run out of things to enjoy and the tourist spots here are just superb!
From ancient castles to trendy cafes, there's no shortage of character and charm in this city. The locals are friendly, the food is delicious, and the culture is top-notch.
Get ready to scroll on and learn to love this place!
There's much of history to see
Limerick, though there are no beaches and stunning coastlines here, remains packed with stunning tourist spots and historical places to explore.
Here are just a few of the many must-see destinations in Limerick:
King John's Castle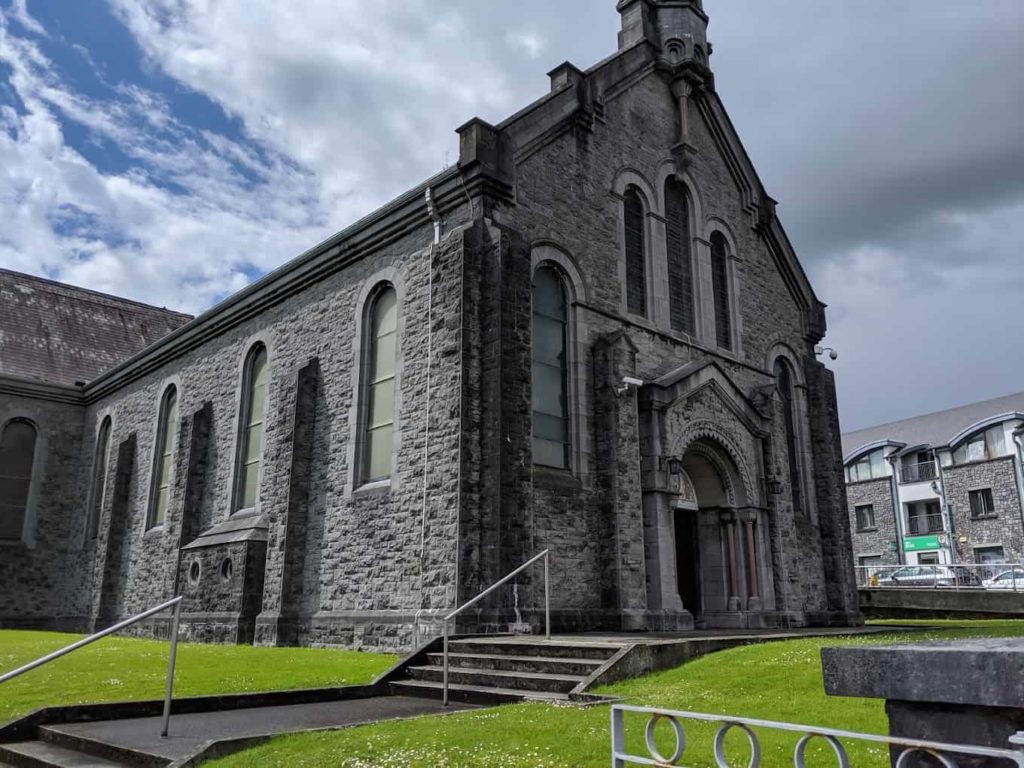 The King John's Castle dates back to the 13th century and is located in the heart of Limerick as a popular tourist attraction and museum.
Aside from its architecture, one interesting fact about this is it served as a military fortress for over 700 years.
Inside the castle, you can learn about the castle's history through interactive exhibits, displays, and artifacts. You can also take part in medieval-themed events and activities, such as archery, sword fighting, and medieval banquets.
The Milk Market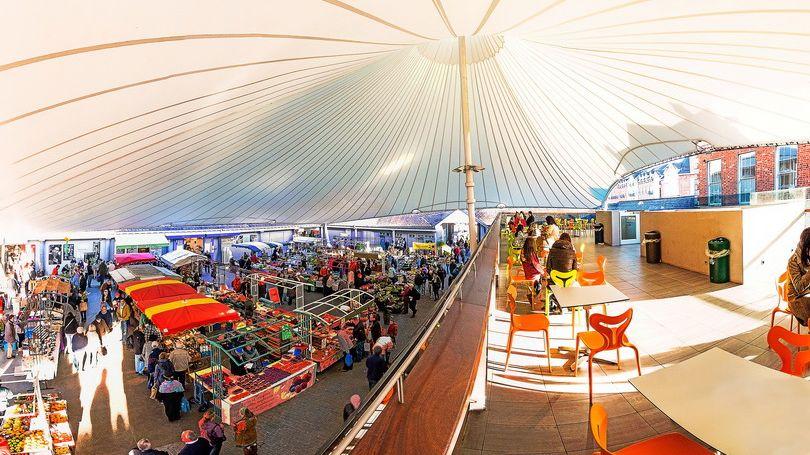 This must-visit popular landmark along Mungret Street is a bustling outdoor market for foodies and shoppers. You can sample delicious local produce, browse handmade crafts, and soak up the lively atmosphere.
The market is open year-round, with special events and seasonal markets taking place throughout the year. It's a great place to understand Limerick's culture and local trade.
Lough Gur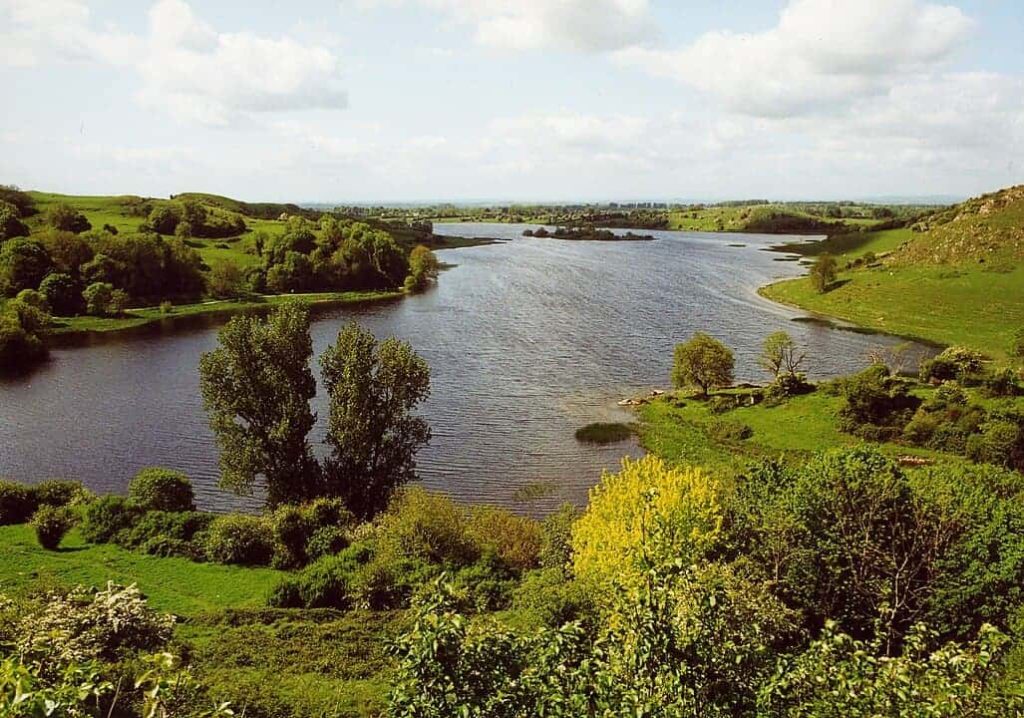 If you're seeking for a serene atmosphere, Lough Gur is a stunning lake located approximately 20 kilometers southeast of Limerick City.
It's situated in a beautiful valley surrounded by rolling hills and picturesque countryside. Lough Gur presents a rich history and archaeological significance, having been inhabited for over 6,000 years with some tracks of ancient settlements.
There are water activities here, but don't fish by yourself if you're unfamiliar here.
St. Mary's Cathedral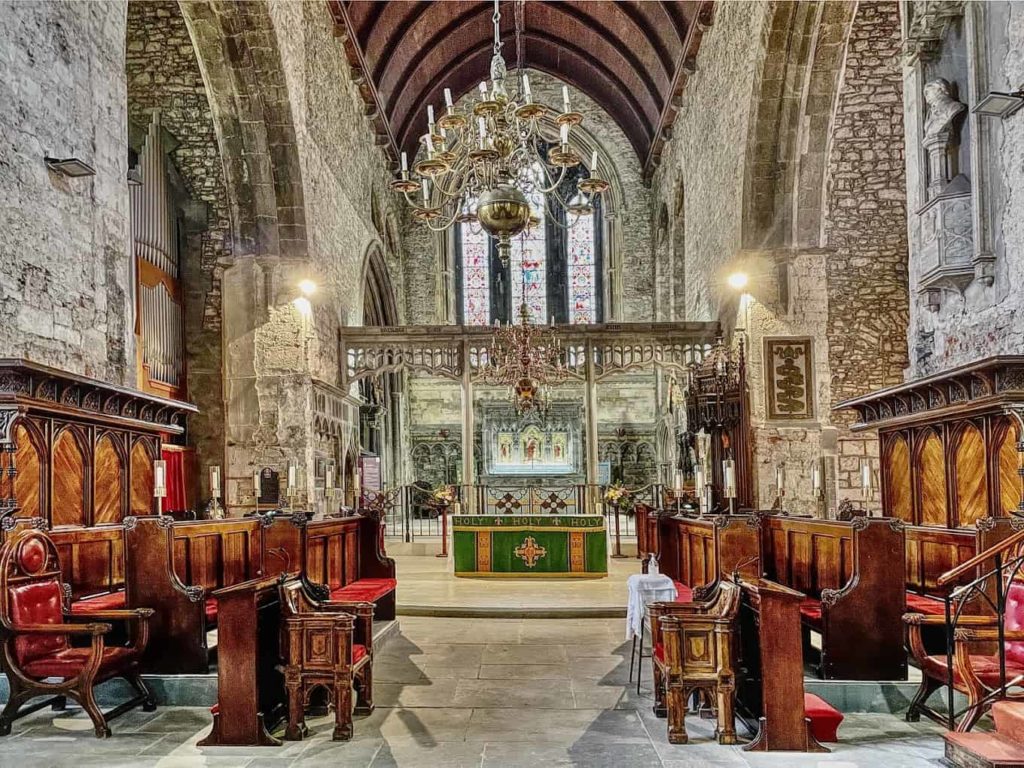 St. Mary's Cathedral is a magnificent medieval church located along Bridge Street. It's an active place of worship for centuries, having been renovated many times since it was built in the 12th century.
It's one of the most iconic landmarks in the city with its medieval architecture featuring stained glass windows, intricate carvings, and towering spires. Whether you're religious or not, you'll appreciate the historical significance of this place.
The Treaty Stone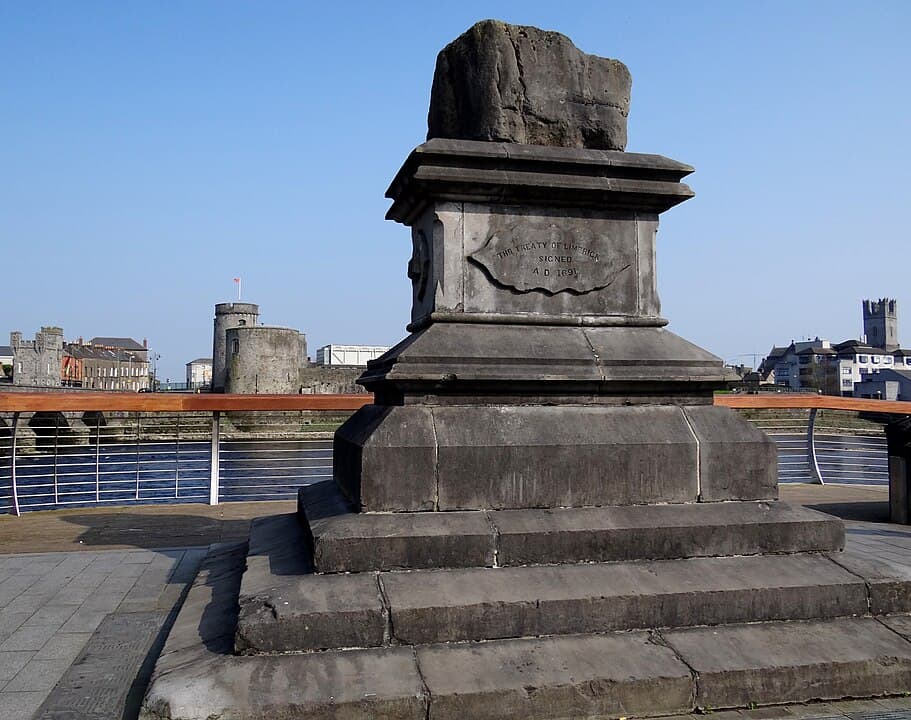 If you love discovering more about history, you can stop by at the Treat Stone at the intersection of Thomond Bridge and Clancy's Strand near River Shannon.
The Treaty Stone was the site where the Treaty of Limerick was signed in 1691, which marked the end of the Williamite War in Ireland. It's also surrounded by great sight of the river and the city landscape.
Limerick City Gallery of Art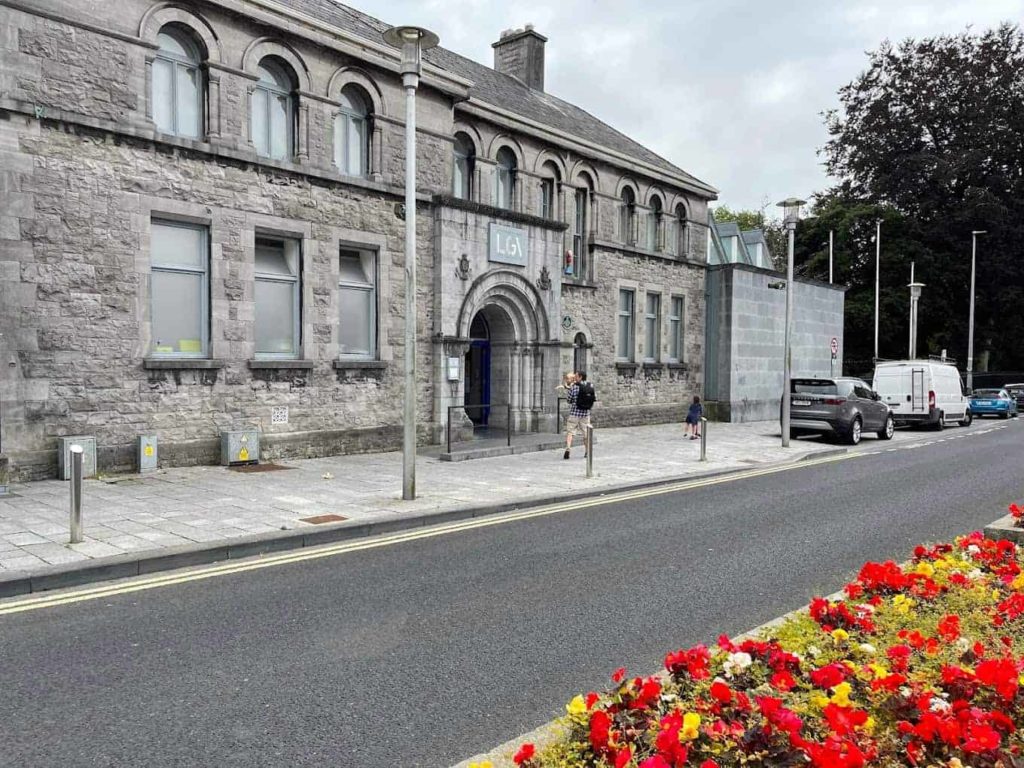 You've noticed that most of the attractions in Limerick are historical, so we included Limerick City Gallery of Art to showcase what's also new. It still has old collections, but there are also modern exhibits held here.
Established in Carnegie Building, Pery Square, the gallery is one of Ireland's premier art institutions that makes visitors think critically from the various genres of exhibits here.
It has a diverse range of exhibitions including painting, sculpture, photography, video, and mixed media that usually tackle social and political issues.
Overall, whether you're wandering the charming streets of the city center, sampling delicious local cuisine at the Milk Market, or taking in the stunning views from the Ballyhoura Mountains, you'll enjoy everything in Limerick.
Limerick is a Foodie Spot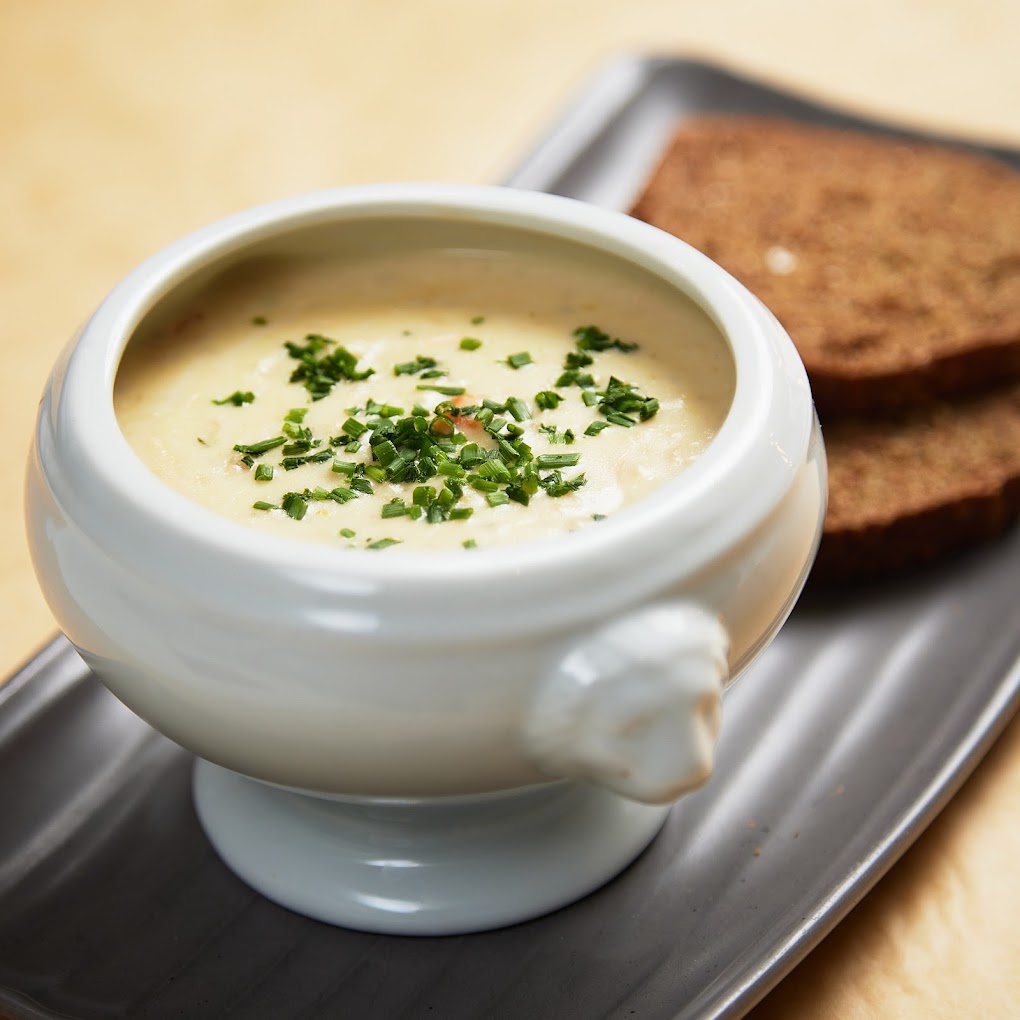 Visitors are in for a treat as Limerick offers a diverse range of cuisines that cater to everyone's taste buds. You can opt for a great brunch, burger food trip, or Japanese cuisine. 
There are also other restaurants offering Italian, Chinese, Indian, Mexican, and even Middle Eastern cuisine. Not just that, some of the food here is mixed with Limerick's way of cooking.
What's so special about Limerick's food and cooking are the fresh and locally sourced ingredients. The city also houses several restaurants that serve traditional Irish dishes such as Irish stew, colcannon, and the local bacon.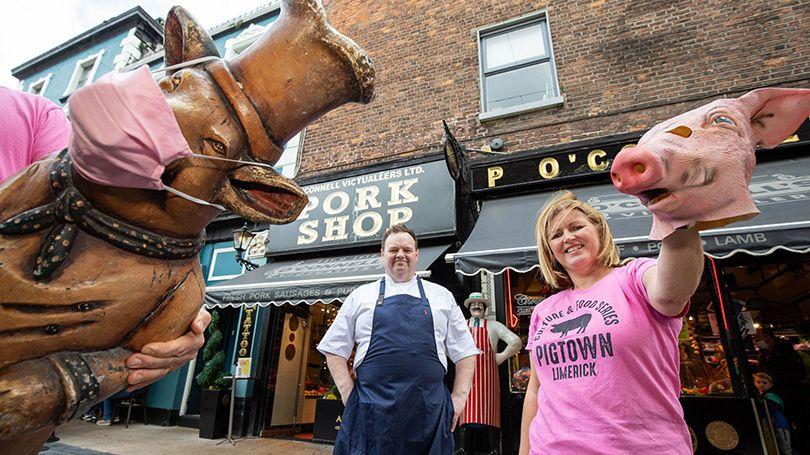 If it's your first time here, it's also good to time your visit for the Pigtown Festival Limerick, the annual celebration of Limerick's food culture.
This event is centered around the local delicacy of pig's head, which is used in many traditional Limerick dishes. It celebrates Limerick's rich food culture and heritage, showcasing local producers, chefs, and restaurants.
The festival features a range of events, including cookery demonstrations, tastings, competitions, and live entertainment. It's held usually during the last quarter of the year.
It's Easy to go Around Limerick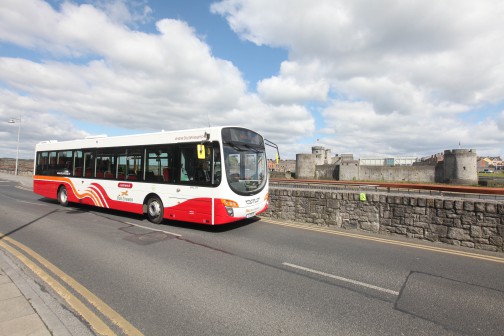 Limerick, like most cities, can be easy to navigate with the right tools and resources. While it is always possible for a tourist to get lost, it's not something that always happens.
Don't worry, it's easy to go around in Limerick because it's a relatively small city, so it's possible to walk to most of the major attractions in the city center. The city is also served by a good public transport network, including buses and taxis.
Also, the city is built around a grid system, with numbered streets and well-defined intersections. This makes it easier to find your way around and navigate the city, even if you're not familiar with the area.
In terms of transportation, the most commonly used means are buses which are operated by Bus Éireann and Dublin Coach, with routes covering the city center and its surrounding areas. Cycling is also encouraged in Limerick.
What's more, it's a friendly city with helpful locals who are happy to give directions or offer advice on how to get around.
As a newcomer, it would be helpful to use maps, smartphone apps, or ask for assistance at the tourist information center to tour the city.
People are Cool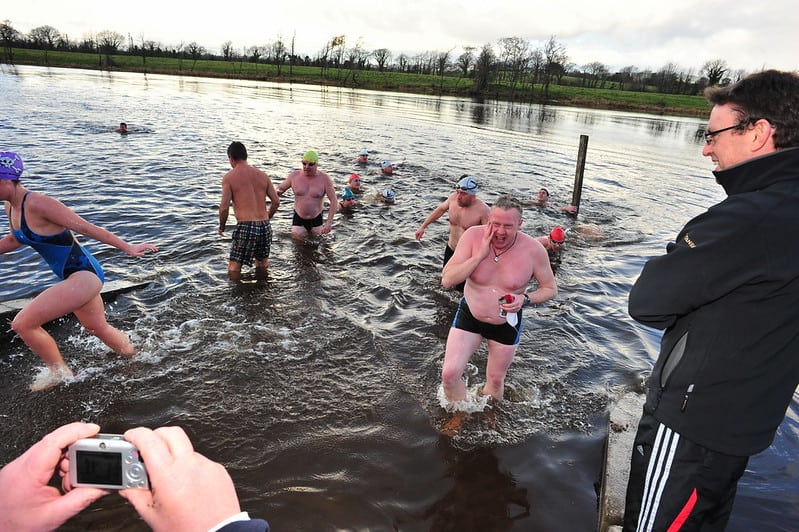 You'll be happy to know that the community here is absolutely amazing! From their friendly nature to their bustling activities, you'll always feel welcome in Limerick.
Whether it's attending a local festival, grabbing a pint at a pub, or simply chatting with the locals, you'll feel right at home in this charming city.
The people of Limerick are welcoming and known for their warmth and friendliness towards visitors. The community here is diverse, with people from different backgrounds, cultures, and religions living together in harmony.
Despite having a bigger population than other areas in Ireland, you'll still expect closer ties within the communities here.
This is because the community in Limerick is known for organizing various cultural and social events throughout the year. There's music and dance festivals, art exhibitions, and even theater performances.
Additionally, the community in Limerick is known for its strong sports culture. Gaelic football, hurling, and rugby are some of the most popular sports in the city, and locals and schools are passionate supporters of their teams.
All of these events bring people together and provide an opportunity for locals and visitors to experience the rich culture of the city.
Is it safe to visit Limerick?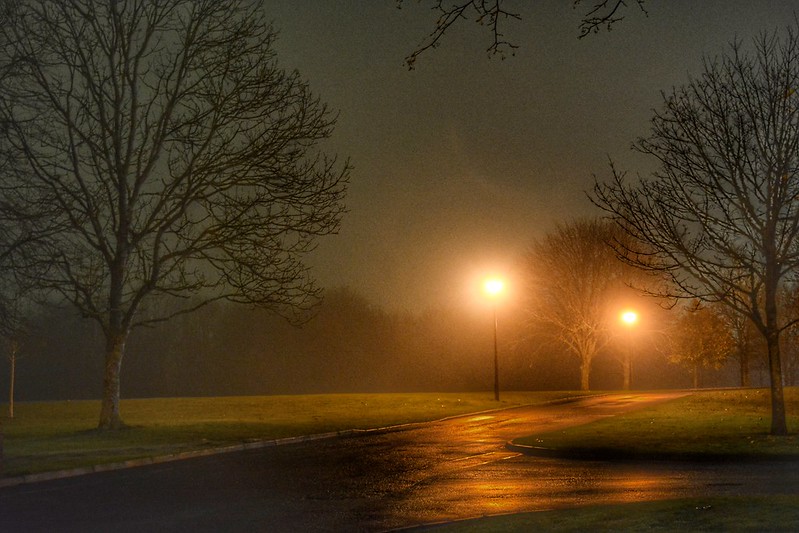 Limerick is a safe city for everyone including foreign visitors because it has an improving safety index which currently stands at a moderate level.
Limerick's crime index is at 40.25 and the safety index is at 59.75.
Be it during broad daylight or at night, you'll be safe, though we still do not advise touring alone at night.
According to Travel Safe – Abroad, the overall crime risk in Limerick is low, same with the risk when riding public transportation. Low risk of crime were also recorded for natural disasters, terrorism, and among women travelers.
However, there's a high risk for pickpockets
Like many cities around the world, Limerick has had its share of crime in the past. However, in recent years, the city has made significant efforts in reducing crime rates through technology and community ties.
Here's some significant points when it comes to Limerick's safety:
| | |
| --- | --- |
| Crime Level | Moderate |
| Crime Increase | Moderate |
| Walking at Daylight | Highly Safe |
| Walking at Night | Moderately Safe |
Around 93 contributors on Numbeo said walking alone in broad daylight is highly safe in Limerick, while it's moderately safe at night.
Law Enforcers are Active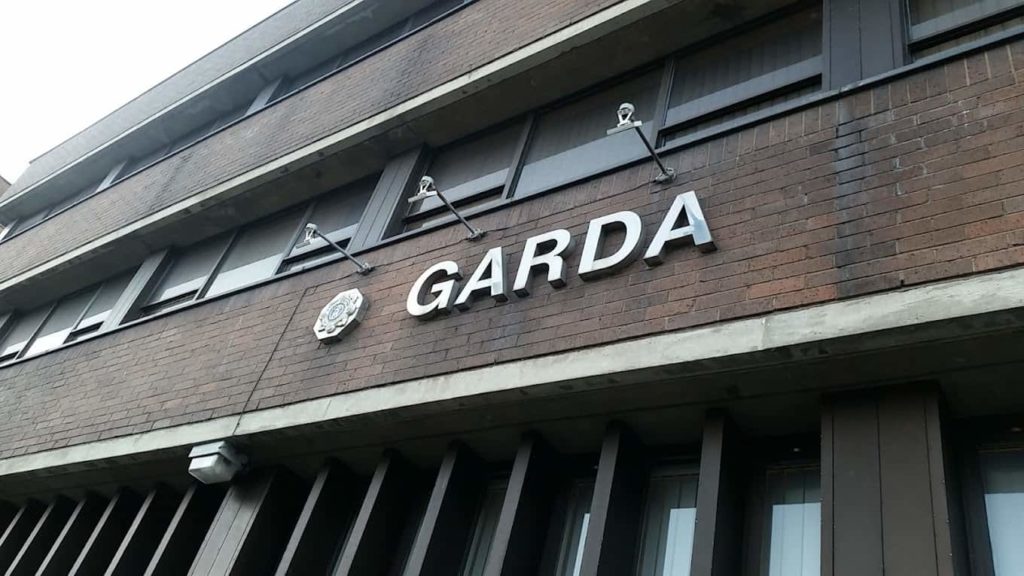 Like any other place in Ireland, the police and emergency hotlines are active 24/7.
The city has its own police force, the Limerick Garda Station, which is open 24/7 to respond to emergency situations. There are also several hotlines available in the city, including the Limerick City Fire Station and the Limerick Samaritans.
It's important to save emergency hotlines so you'd know the first thing to do in case of emergencies. Also have your emergency bag ready in case of disasters.
It's also helpful to keep an eye on your belongings and avoid leaving your doors unlocked and your information shared to anyone.
Moreover, avoid clicking anything you're not sure of on the internet to avoid falling prey to digital syndicates.
All is all, Limerick is a nice place to visit for its historical features, friendly population, friendly weather, and improving safety.