Is Limerick a Good Place to Live In?
Limerick, the third largest Irish city, is one of the places you should look into when you are considering a move to Ireland.
Limerick is a good place to live in because of its low cost of living, easy access to quality healthcare, tourist attractions, convenient transportation system, great weather and educational institutions.
In this article, we'll dig deeper into each of the reasons why Limerick is a good place to live in. So, hopefully, you'll be better informed before making the big move.
Limerick is a Safe City
Limerick is known for being a safe place to live in, with low to moderate crime levels, according to Numbeo.
Limerick has a crime index of 40.06, which indicates lower occurrences of crime compared to Dublin's 52.38 (moderate crime levels). Compared to Waterford, it also has a lower crime index and is a much safer place to live compared to.
Although Limerick has a slightly higher crime index than Galway and Cork, it remains a safe and secure place overall. This can be due to the presence of police and the implementation of surveillance cameras throughout the city. 
However, like being in any other city, it's important to stay vigilant and aware of common issues such as pickpocketing and snatching, which are especially rampant in tourist areas. So, be mindful of your belongings when out and about.
Limerick has an Affordable Cost of Living
Among the major cities of Dublin, Galway, and Cork, Limerick has the lowest cost of living, with €1,983 per month for a single person to live comfortably here. Take a look at the table below to see how their monthly living expenses compare.
Furthermore, in comparison to the highest ranked city in terms of cost of living, Dublin, Limerick is actually cheaper by 29%. 
To give you an idea of how affordable living in Limerick is, let's go over some numbers.
Cost of Basic Expenses
Let's talk about the cost of basic expenses, such as accommodations, transportation, and food.
According to Limerick.ie, the median house price in Limerick is over 20% lower than the national average in 2021. In terms of rent, Limerick also has lower rental rates compared to other major cities, as you can see in the table below.
Transportation costs in Limerick are also a steal, with a monthly pass costing only €56.17, compared to €120 for Dublin, €82.25 for Cork, and €60 for Galway. We'll talk more about Limerick's public transport system later on.
In terms of the cost of food and groceries, you'll find that prices for common items like milk, bread, and eggs are generally quite similar to other cities, with only a few cents to a euro difference. However, keep in mind that the prices can vary greatly depending on your preferred brand and where you shop. 
Employment Opportunities
Oftentimes, when talking about the cost of living in a place, we immediately think and wonder if there are any job opportunities available there that can help make ends meet. The good news is, in Limerick, there are!
In fact, according to CSO data, Limerick is the only Irish city outside of Dublin where disposable income is greater than the national average. This suggests that people in Limerick can better afford the cost of living compared to other parts of the country with lower disposable income.
What's more, is that it's not just about affordability. The data also means that there are plenty of job opportunities in Limerick that pay higher wages than the national average.
Some of the key industries in Limerick that you may want to consider for job openings include the following:
Life sciences and healthcare
Manufacturing
Research and development
Digital and technology
Limerick is Abundant With Tourist Attractions
When we're looking to move into a new place, we usually look for nearby beautiful attractions that please the eye and calm our nerves. Luckily, in Limerick, there's an abundance of these breathtaking spots, you won't run out of places to explore.
Towering over the River Shannon is King John's Castle, which is a popular destination for tourists and a treat for history enthusiasts. Here, you'll feel as if every step takes you back in time as you explore its 13th-century artworks and gardens.
Walk a bit further from the castle and you'll end up in the Hunt Museum, which is one of the most popular museums in Limerick. In this museum, you can admire the works of legendary artists such as Picasso, as well as an interesting collection of Celtic artifacts, and more.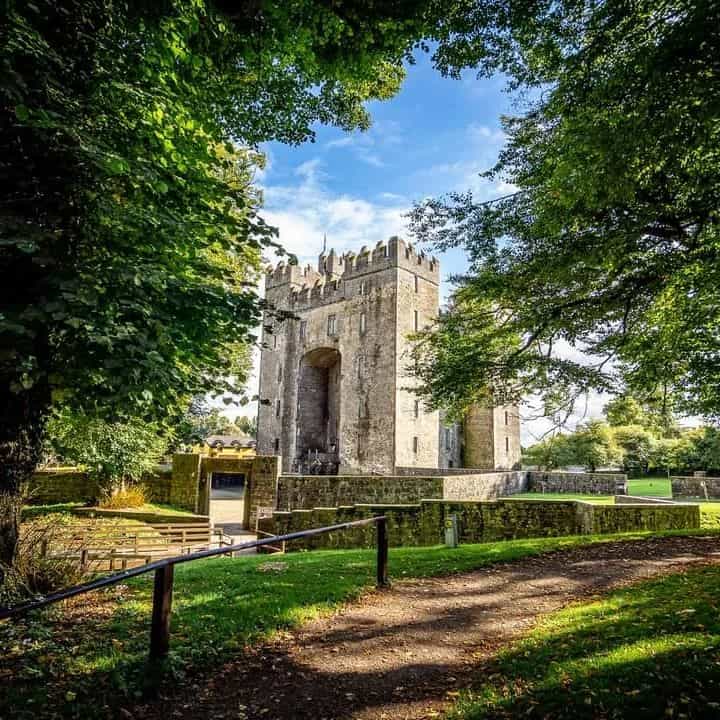 An even more immersive historical experience is visiting the famous Bunratty Castle & Folk Park. The castle is very well preserved and the replica of farmhouses and village shops look so realistic that it gives you an otherworldly feeling, making you feel like you've truly stepped back in time.
If you're just looking to take a relaxing leisurely stroll, you'll love People's Park. You can enjoy a picnic here while being surrounded by lush greenery and colorful flower display.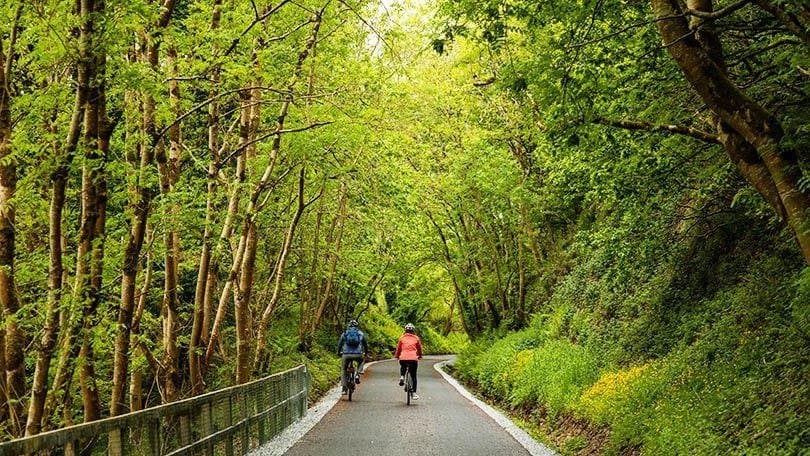 Finally – although not exactly a "spot" – check out the Limerick Greenway, which is a 40-km off-road stretch that's perfect for walking, running, or cycling. As you explore the route, you'll pass through historic sites and quaint villages while taking in the stunning views of the Limerick countryside, and you can also take a quick stop for brunch before continuing your journey.
Limerick's Healthcare Services are Accessible
In Limerick, healthcare services are easily accessible. The city has several hospitals and pharmacies that offer top-quality healthcare services to its residents.
First and foremost, this city has the renowned University Hospital Limerick (UHL), which is said to be the largest hospital in the mid-west region. With top-notch services and a team of expert radiologists, physiotherapists, cardiologists, and more, UHL is a leader in healthcare.
Apart from that, there are also other public and private hospitals located in and around Limerick such as the Bon Secours Hospital, Barringtons Hospital, and St. John's Hospital.
Pharmacies are also easily accessible in Limerick, with numerous options scattered throughout the city. So, if ever you're feeling under the weather, you won't have to worry as pharmacies operate six days a week, with some even having late-night opening hours and a few operating 24 hours a day.
How can you benefit from Limerick's Public Healthcare System?
Public healthcare in Limerick follows the same excellent standards as the rest of Ireland, which you would already know if you have read our previous article Is Ireland a Good Place to Live. 
Some benefits you can enjoy if you qualify for the medical card include free or discounted GP visits, prescription drugs, and certain hospital services and examinations. 
And even if you're not eligible for the medical card, you can sign up for different healthcare schemes like the Drug Payment Scheme and Long-Term Illness Scheme. These schemes can assist you in paying for prescription drugs and certain medical services and aids if you have a medical condition.
Limerick's Public Transport System Is Efficient and Convenient
Unlike other major Irish cities like Dublin, Cork, and Galway, Limerick's public transport is much smoother and more efficient. In fact, one finding shows that commute times here are much lower than in other parts of Ireland.
You can hop on Bus Éireann or Eurobus to go around the city or the surrounding suburbs. What's more, is that you have the option to take a ride on Limerick's suburban rail network (Colbert), with routes going to Ennis, Nenagh, and Ballybrophy.
From Colbert Station, you can hop on a train to Limerick Junction, where you can board Limerick's intercity trains to travel to cities such as Dublin, Cork, Galway, Waterford, and other areas. You can opt for intercity buses, however, they are generally slower than the intercity trains.
Although Shannon Airport is not technically considered a part of public transport, it is worth mentioning as one of Limerick's key transportation assets. The airport provides easy access to countries such as the UK, the US, and mainland Europe.
Limerick is a City Where You Can Walk and Cycle
Like any other area in Ireland, Limerick City is a city where you can easily explore on foot or by bike. Walkways and cycle lanes are all part of the urban landscape which is very good for people who prefer to get around without a car.
As mentioned previously, Limerick is generally a safe city, so most of the time you'll feel safe walking around. You can even have a walking tour yourself with the use of the Walkable Neighbourhood Map. 
Climate and Weather in Limerick
Especially when you are planning to walk or cycle in Limerick, it's important to keep climate and weather conditions in mind so you can prepare accordingly.
To give you a better idea of Limerick's temperatures throughout the year, you can refer to the table below. As you can see, January tends to be the coldest, while July, is the hottest.
| °C | Jan | Feb | Mar | Apr | May | Jun | Jul | Aug | Sep | Oct | Nov | Dec |
| --- | --- | --- | --- | --- | --- | --- | --- | --- | --- | --- | --- | --- |
| max | 9 | 10 | 11 | 14 | 16 | 18 | 20 | 19 | 18 | 14 | 11 | 9 |
| min | 3 | 3 | 4 | 6 | 8 | 11 | 13 | 12 | 11 | 8 | 6 | 4 |
When it comes to the weather, Limerick can get quite wet, especially during the rainy months of October to December and January. However, it's important to keep in mind that even in the drier seasons, rain can still pop up unexpectedly.
So, make sure to bring an umbrella or a raincoat with you at all times when you go out.
Limerick is Home to Top-Notch Universities
In Limerick, you have access to universities that provide top-notch education.
First, you have the University of Limerick, which garnered some recognition in the latest QS World Rankings. It offers specializations in business, engineering, and health sciences.
Other notable universities in Limerick that you might want to consider include Limerick Institute of Technology, Limerick College of Further Education, and Griffith College Limerick.