Visiting Ireland: Is it safe?
Looking for a destination that's both enchanting and safe? Well, have you considered the captivating land of Ireland?
With its stunning vistas and robust safety measures, this charming country guarantees a worry-free journey for everyone.
Is Ireland a safe country?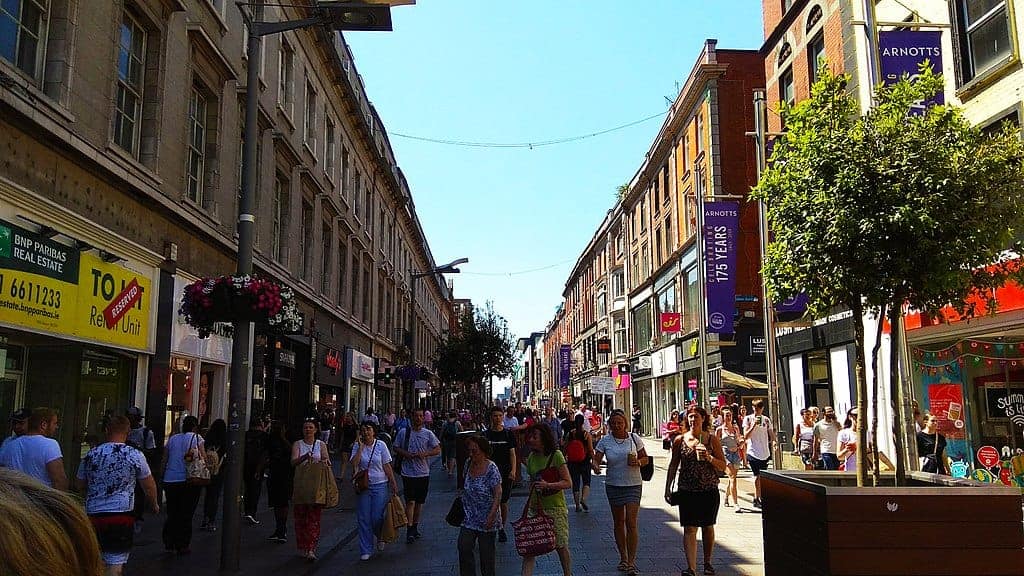 Ireland is a safe country for both residents and tourists because it has a low crime rate, active law enforcement, a stable political environment, natural disaster and emergency preparedness, and welcoming communities.
In fact, it's even one of the safest countries in the world with the highest peace index ranking!
Get to know more about the safety in Ireland as we explore each reason supported by data in the succeeding paragraphs. Ready? Read on!
High Peace Index Ranking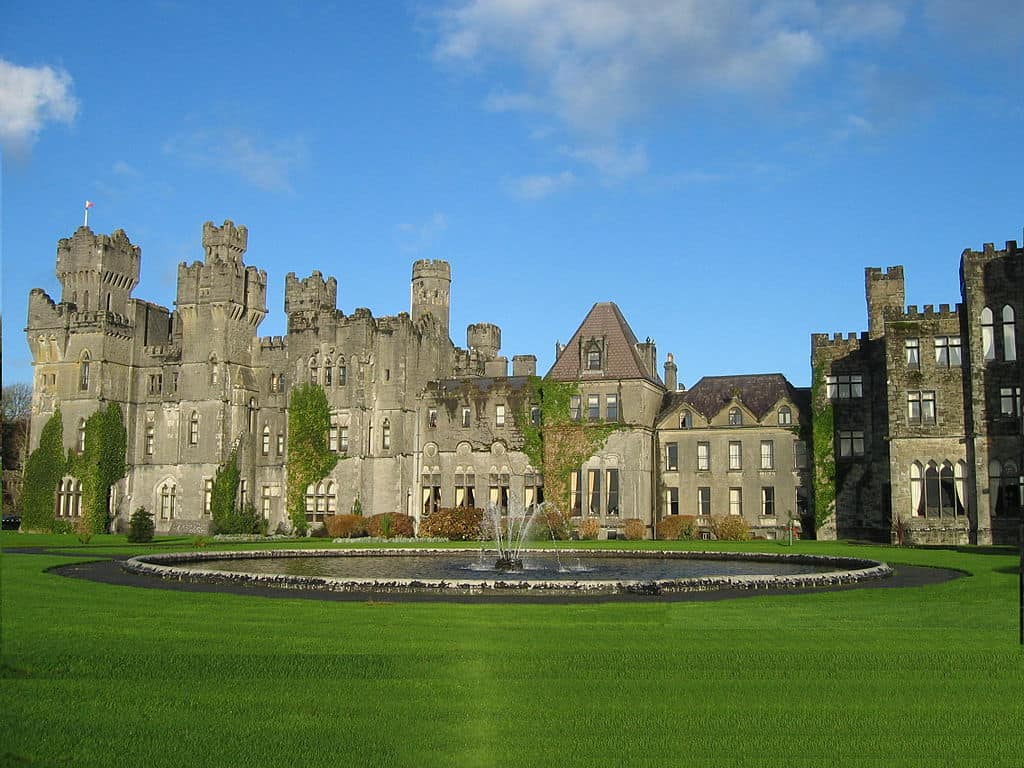 Based on the 2022 Global Peace Index (GPI) of the Institute for Economics and Peace (IEP), Ireland is the third safest country in the world with a 1.288 score, just after Iceland and New Zealand.
For the entire Europe, Ireland ranks second, followed by Denmark, Austria, and Portugal.
It's also a good thing that Ireland is in Europe, which the report noted to be "the most peaceful region in the world." It was also reported as "one of five regions to record an improvement in peacefulness in the 2022 GPI."
In 2021, Ireland was the sixth safest country in the world, tenth in 2020, eighth in 2019 and 2018, eleventh in 2017, twelfth in 2016, and thirteenth in 2015. This means that the country has been consistently one of the safest, even improving its rank yearly. 
| Year | Rank | Score |
| --- | --- | --- |
| 2022 | 3 | |
| 2021 | 6 | 1.307 |
| 2020 | 10 | 1.357 |
| 2019 | 8 | 1.326 |
| 2018 | 8 | 1.332 |
| 2017 | 11 | 1.375 |
| 2016 | 12 | 1.381 |
| 2015 | 13 | 1.382 |
In terms of peace, Ireland placed 10th with a very high 1.433 score among all nations within the Positive Peace Report 2022.
Positive peace is defined as the factors that create and sustain peaceful societies, according to the Vision of Humanity.
Moreover, in the 2023 Global Terrorism Index, Ireland obtained a score of 0.291 ranking at 86th spot. Ireland's score is categorized as having very low terrorism impact on its nation.
The highest scores for terrorism, positive peace, and peace indices is 10, and the lower the score, the safer the place.
Meanwhile, Ireland is the 31st nation with the lowest risk perceptions in the Safety Perceptions Index 2023.
Moderate Crime Rate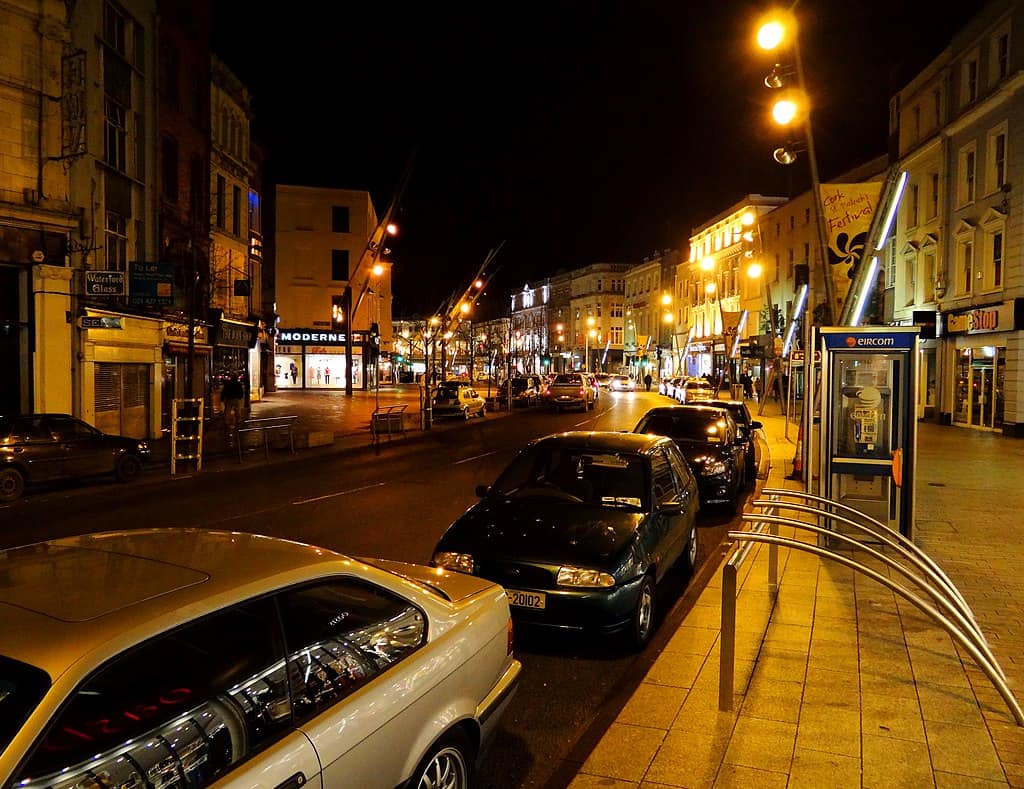 Compared with the United Kingdom and the United States, Ireland has a lower crime index according to Numbeo.
Based on Numbeo's data as of May 2023, Ireland has a crime index of 46.41 or at the moderate level. The country, like, has a moderate security index of 53.59.
| | Ireland | United Kingdom | United States |
| --- | --- | --- | --- |
| Crime Index | 46.41 | 46.84 | 49.19 |
| Safety Index | 53.59 | 53.16 | 50.81 |
| Level of Crime | 49.52 (Moderate) | 51.74 (Moderate) | 55.08 (Moderate) |
| Safety of Walking (Day) | 69.08 (High) | 68.61 (High) | 71.02 (High) |
| Safety of Walking (Night) | 44. 25 (Moderate) | 43.05 (Moderate) | 44.54 (Moderate) |
It showed that Ireland has a moderate crime level with a score of 49.52. Based on its 2,226 contributors, worries of home being broken, things stolen, and robbery are all are moderate levels.
Worries on car theft are low, as well as worries of being attacked due to identities. However, problems on drugs were considered high.
Meanwhile, data from the Irish Central Statistics Office show that fraud crime was down by 32% or 5,461 incidents in 2022 from 2021, which is great to consider. However, theft is a bit high with a 41% increase to 65,986 incidents in 2022.
Homicide and related offenses also increased by 30%, extortion and hijacking by 19%, assaults and harassments by 17%, and burglary and related offenses by 10%.
For drug offenses, it was noted that the rates fell by 13%.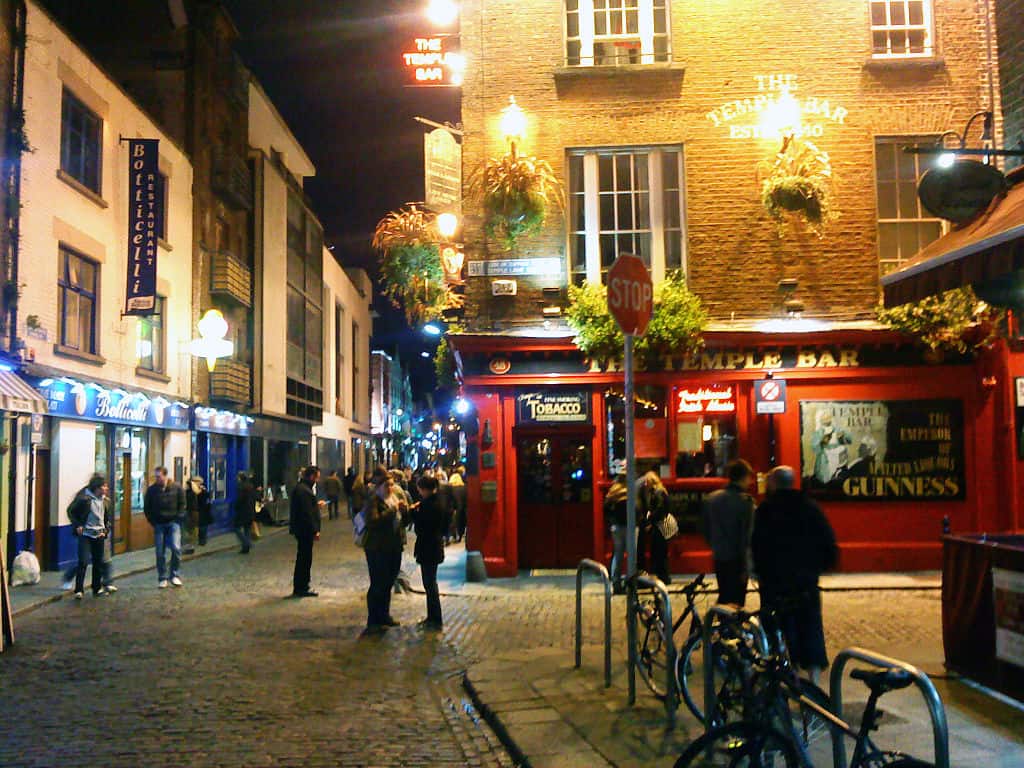 Though it's generally safe to be in Ireland, it's worth noting that there are many theft crimes and pickpocketing incidents in the country.
The UK government has stated that "most visitors to Ireland experience no difficulties during their stay."
Although it advised the public to "avoid carrying valuables and large sums of money," to "make sure your vehicle is properly secured," and to park in secure areas.
"Most incidents occur in the Dublin area. If you need to contact the emergency services call 112," it added.
Active Law Enforcement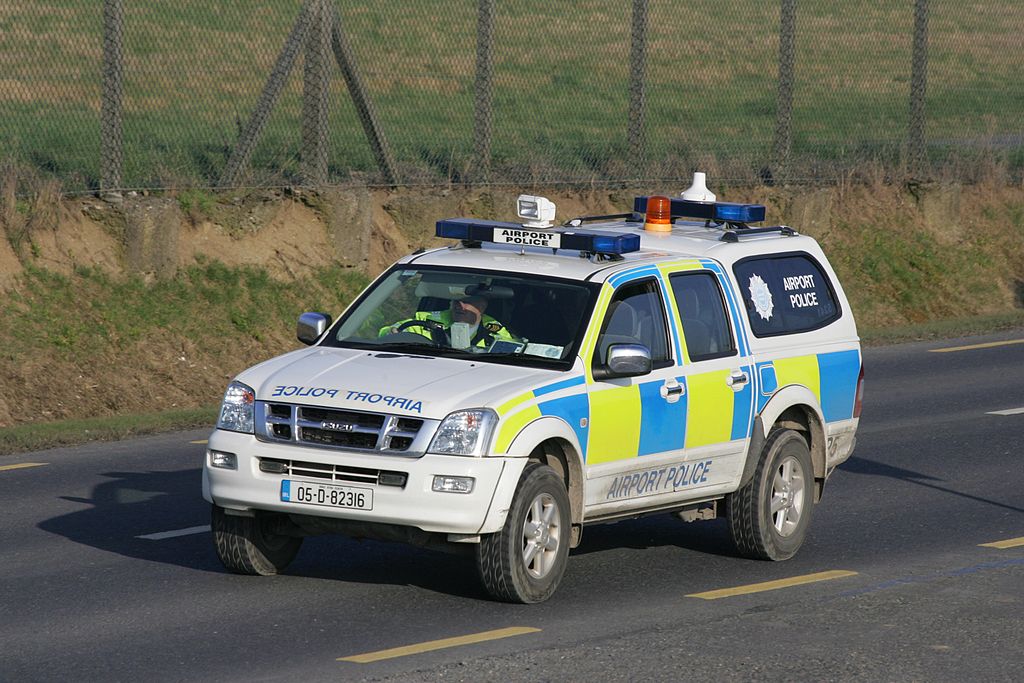 Ireland maintains a robust and active law enforcement system to ensure public safety and security 24/7.
In case you haven't encountered this yet, Ireland's primary law enforcement agency is the Garda Síochána or its police. Garda personnel are trained to handle a wide range of situations, including emergencies, traffic incidents, domestic disputes, and more.
To date, there are 64 Garda stations throughout the country, with each city and area in Ireland having police presence 24/7. According to its website, there are currently 17,500 Gardaí, Garda staff, and Garda reserves in Ireland.
Aside from its personnel, there are also online services on law enforcement, including online crime reporting and online hate crime reporting. 
In case of emergencies or urgent crime reports and emergencies, you can always reach out to responders like ambulance services, and fire brigade through hotline 112.
In addition to the emergency hotline, there is also a non-emergency hotline for contacting the Garda Síochána, which is 1800 666 111.
Stable Political Environment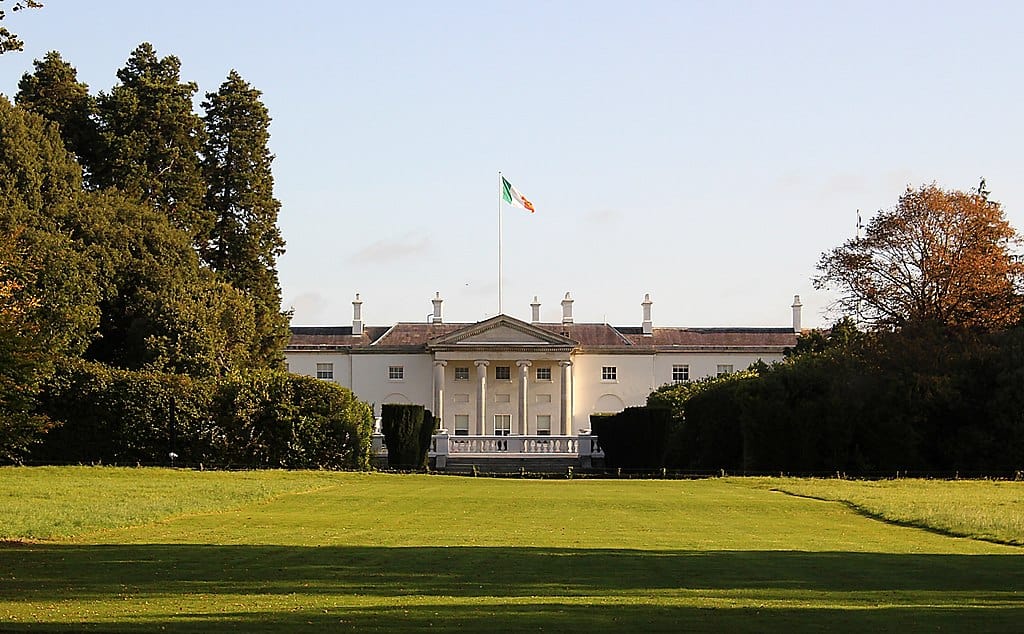 Ireland is one country with a stable political atmosphere, marked by democratic governance, peace, and a commitment to political rights and civil liberties.
According to the World Bank, Ireland has achieved a political stability index of 0.86 in 2021.
The index scale ranges from -2.5 (weak) to 2.5 (strong) and "measures perceptions of the likelihood of political instability and/or politically-motivated violence, including terrorism."
Also, the UK government said there's no recent history of terrorism in Ireland, which further reinforces the country's stability. As mentioned earlier, terrorism has a very low impact on Ireland, ranking 86th in the 2023 Global Terrorism Index.
The Brexit Legal also acknowledges Ireland's significant political stability, noting that "75% of the electorate are very firmly committed to promoting business and a free market economy."
Another worth noting is the stable democracy observed by Ireland, as noted by non-profit organization Freedom House. 
With a stable political atmosphere with a functioning government and crime prevention, the public's trust and confidence to the country's safety is retained.
Prepared for Disasters and Emergencies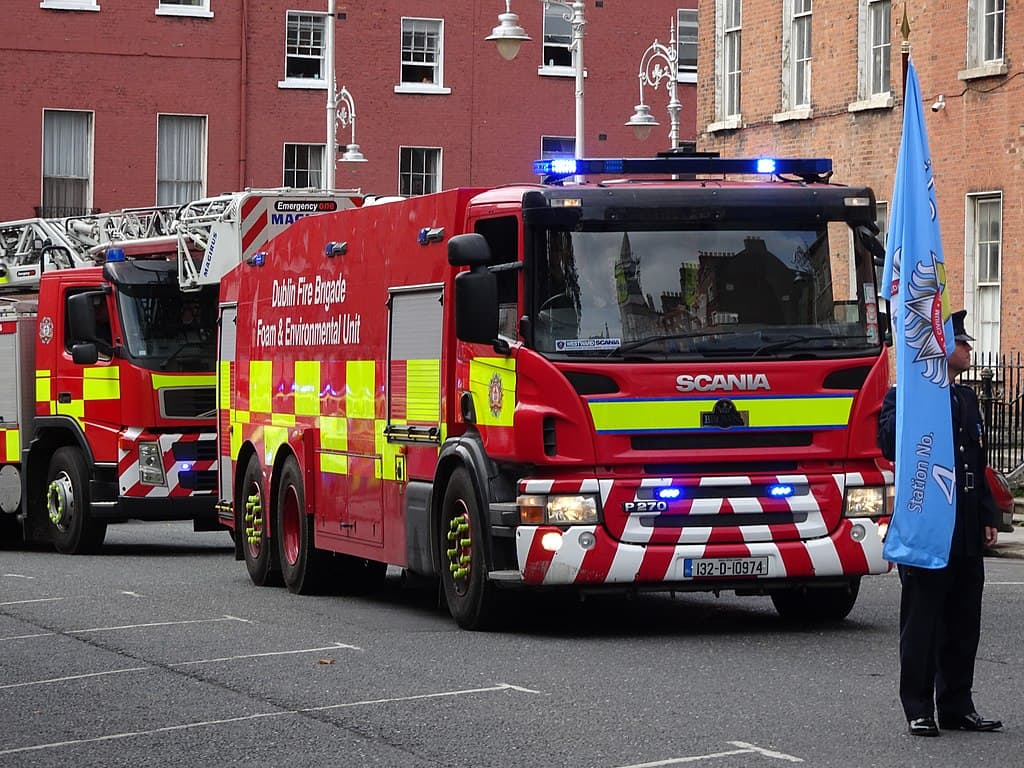 Ireland has measures in place for emergencies and disasters, including a comprehensive framework and agencies to respond effectively and timely during calamities.
Ireland police or the Garda is always available to assist in maintaining public order, security, traffic management, and even rescue operations during disasters.
The National Ambulance Service and Fire Services are also always on standby, as well as the Irish Coast Guard for rescue operations and response to coastal emergencies.
Another thing that makes it safe is Ireland's proactiveness on disasters. In fact, it has its own framework for Major Emergency Management that identifies potential risks, outlines response plans, and provides guidance for different scenarios.
Early warning systems and weather advisories are also regularly issued by the Met Éireann, the national meteorological service.
With Ireland's preparedness for disasters, visitors can be assured of a timely and effective response to protect lives and minimize harm during emergencies.
Generally Welcoming Communities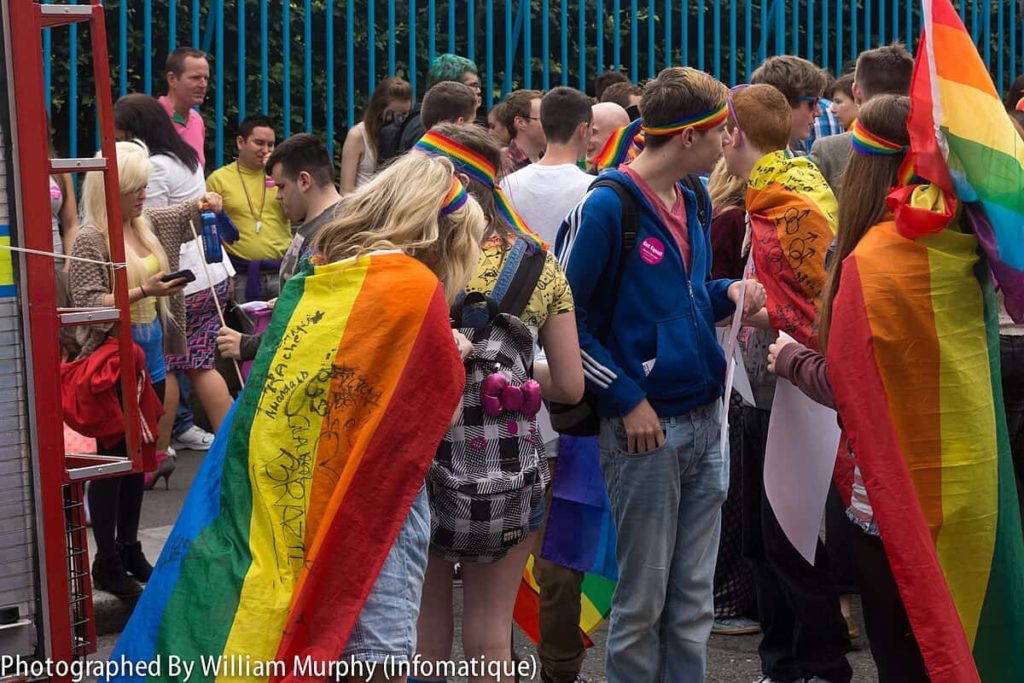 Irish people are known for their warm and welcoming nature, which we consider as a contributing factor to the sense of safety in Ireland. In 2022, Condé Nast Traveler named Ireland as the friendliest country in Europe.
Irish culture emphasizes hospitality and generosity, with a tradition of "a hundred thousand welcomes." The Irish are generally friendly, polite, and willing to help others.
The Irish people have a strong sense of community and value social connections that will always make you feel secure. This is because people look out for each other and report any suspicious activities
Indeed, open communication and a positive atmosphere foster trust and cooperation, making it easier for law enforcement agencies to work effectively.
Is Ireland safe for foreigners?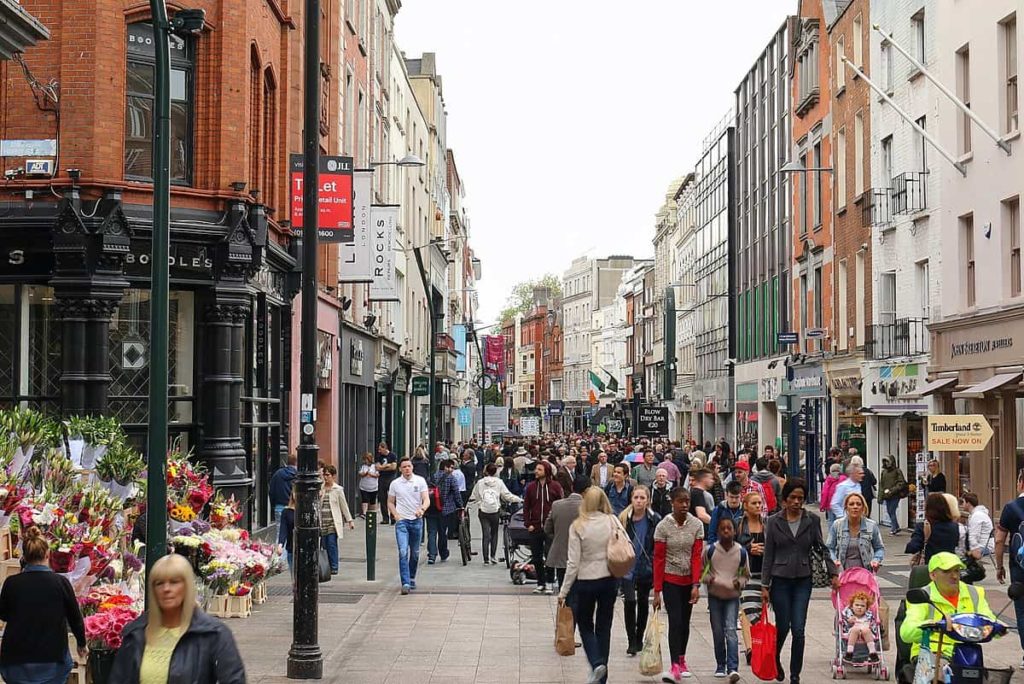 Ireland is generally considered a safe destination for foreigners because of its welcoming atmosphere, moderate crime rate, active law enforcement, as well as tourist-centered initiatives and well-developed infrastructures.
The first three reasons have been tackled above, so we'll just talk about the tourism initiatives and infrastructures.
Tourist-centered initiatives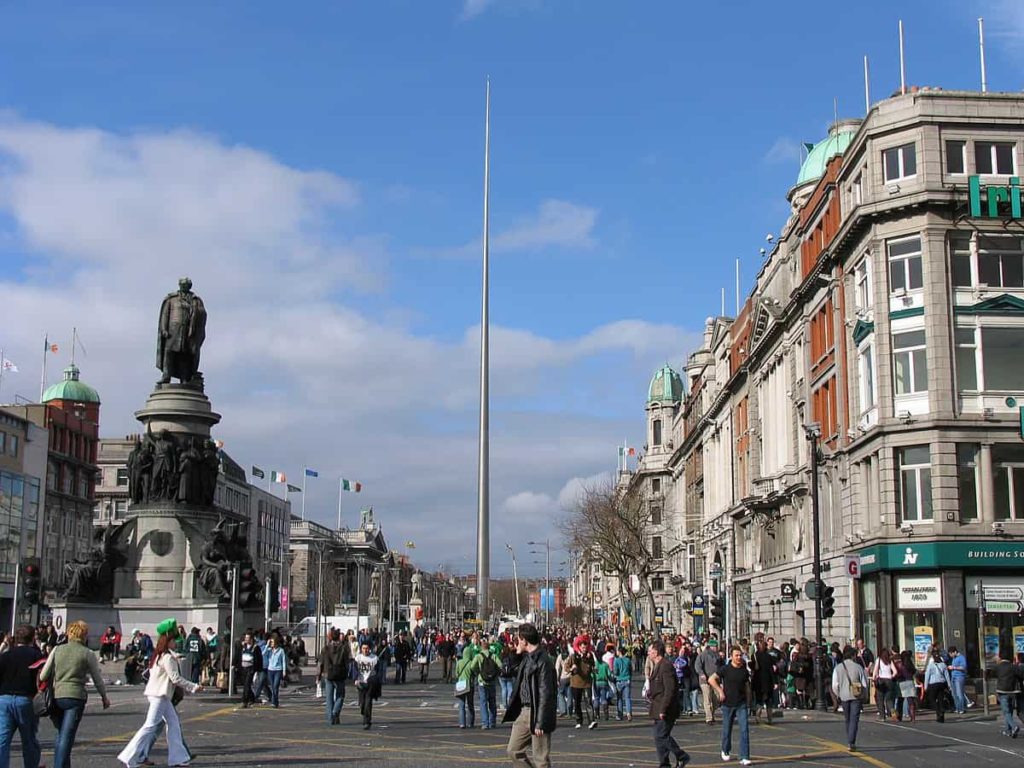 Ireland places a strong emphasis on tourism and has implemented various initiatives to ensure the safety of visitors. This includes visible policing in tourist areas, informational campaigns, and tourist assistance programs.
Good thing for tourists is that there's the Irish Tourist Assistance Service that gives free support and practical help to crime victims in Ireland.
Well-developed infrastructures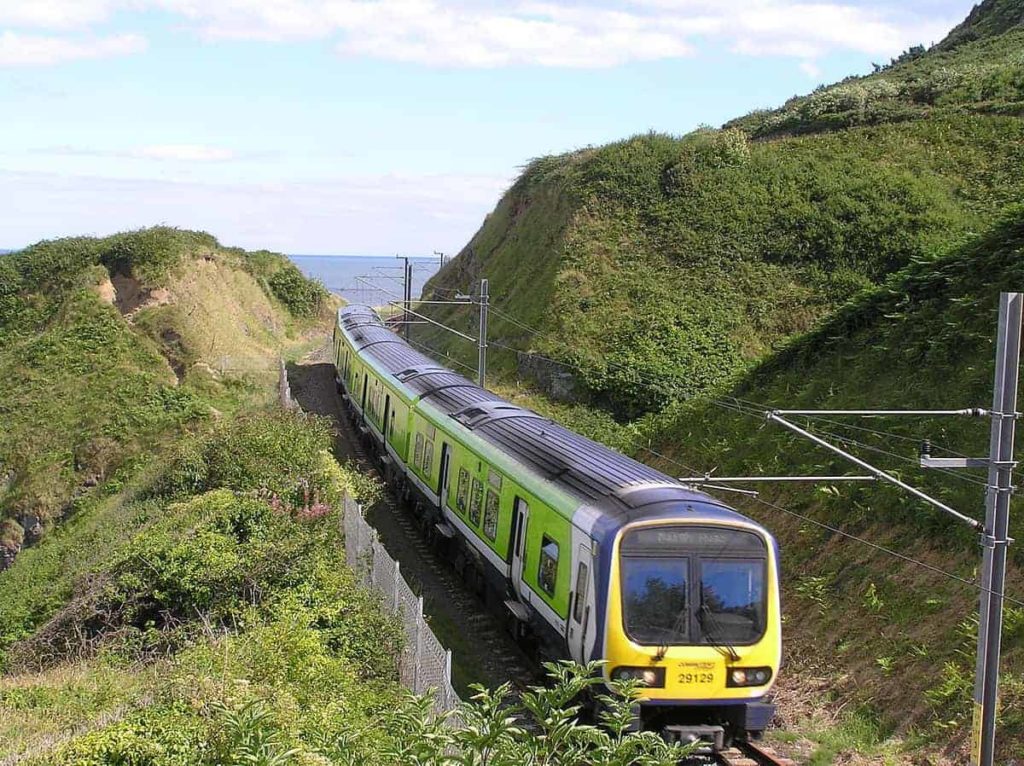 Ireland is a home to well-developed infrastructure, including reliable transportation networks, modern healthcare facilities with the best practitioners, and a comprehensive emergency response system. 
Because of its extensive transportation networks like the rail system managed by the Iarnród Éireann or Irish Rail, navigating Ireland won't be a problem, and getting lost isn't much of a risk.
Is Ireland safe for a girl to travel alone?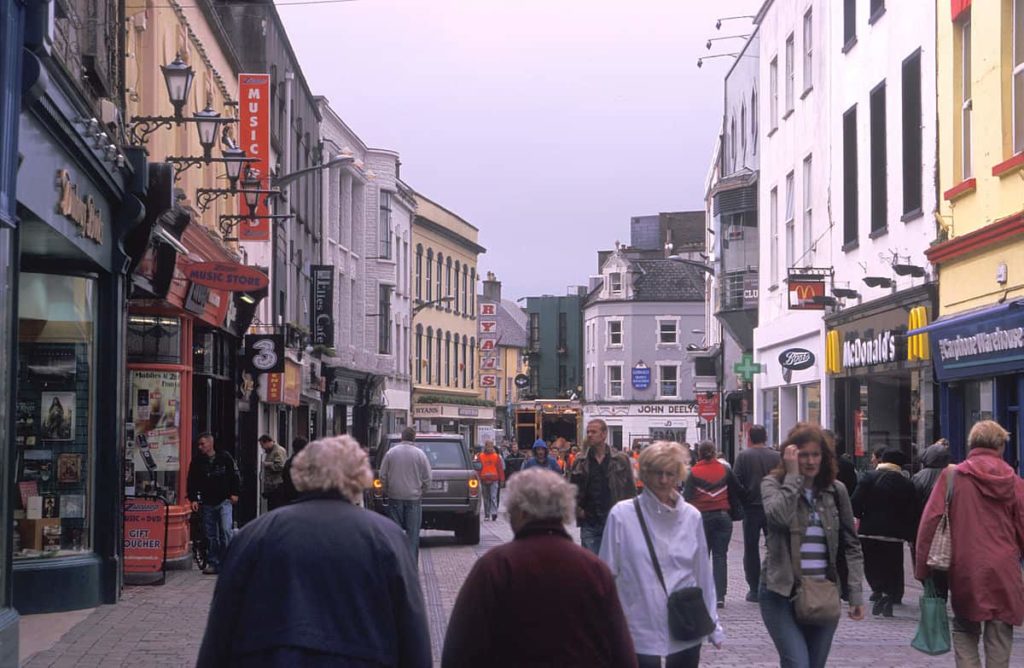 Ireland is generally considered safe for a girl to travel alone. Many solo female travelers have had positive experiences in the country, noting that it is welcoming and has good infrastructure.
Also, it's worth noting that Dublin began in 2013 to adopt the United Nations Global Safe Cities Initiative. This initiative seeks to promote safe public spaces for all individuals without experiencing harassment.
Geographically-wise, Ireland is not divided into various islands, that's why it's easy to navigate and very safe to tour using interconnected public transportation systems.
Just be cautious, especially since harassment and related offenses have gone up by 17% from 2021 to 2022, according to the Irish statistics office. Don't stay out too late at night and avoid areas without proper lighting.
Is Ireland safe for a Muslim girl to travel alone?
Ireland is generally considered safe for a Muslim girl to travel alone because Irish people are welcoming to tourists regardless of their religion or sexual orientation.
Ireland, as a home to vibrant communities, promotes diversity and tolerance. There are in fact 63,443 Muslims in Ireland as of 2016, with Islam being the third largest religion in Ireland as of 2017, according to a report cited by the Irish Examiner. 
This is on top of the earlier explained reasons, including moderate crime rates, reliable law enforcement, disaster preparedness, and its overall peace standing globally.
While there may be some challenges related to finding halal food or places to pray in, overall, Ireland is a welcoming destination for Muslim travelers.
Although Ireland is a safe space for tourists and Muslim women, there are still recorded accounts of Islamophobia.
A 2016 research cited by the Immigrant Council for Ireland noted that Muslim men and women experienced "physical and verbal abuse; targeted on the basis of their religious (including perceived) identity."
The abuses cited were "being spat at having hijabs torn from heads, bottles thrown, to serious assault."
If you're a Muslim woman who plans to travel to Ireland, you can check out the immigration council's website to find out its initiatives against racism, Muslim hatred, and violence against immigrants.
There are also campaigns against racism and donation drives to support immigrants and fight hate crime by the council.