Which is better to live in, Limerick or Cork?
Feeling restless in your current city and looking for a change of scenery but can't decide where?
It's not fair to say that one place is objectively better to live in than the other as each city has its own unique vibe and charm, so it really depends on what you're looking for.
Cork and Limerick are both great places to live in because of their ideal population, cold temperatures, high quality of life, job opportunities, extensive transportation, and safety.
Cork is known for its food and nightlife, while Limerick has a rich history and cultural heritage. Also, living in Limerick is cheaper than in Cork.
Cost of Living in Cork vs. Limerick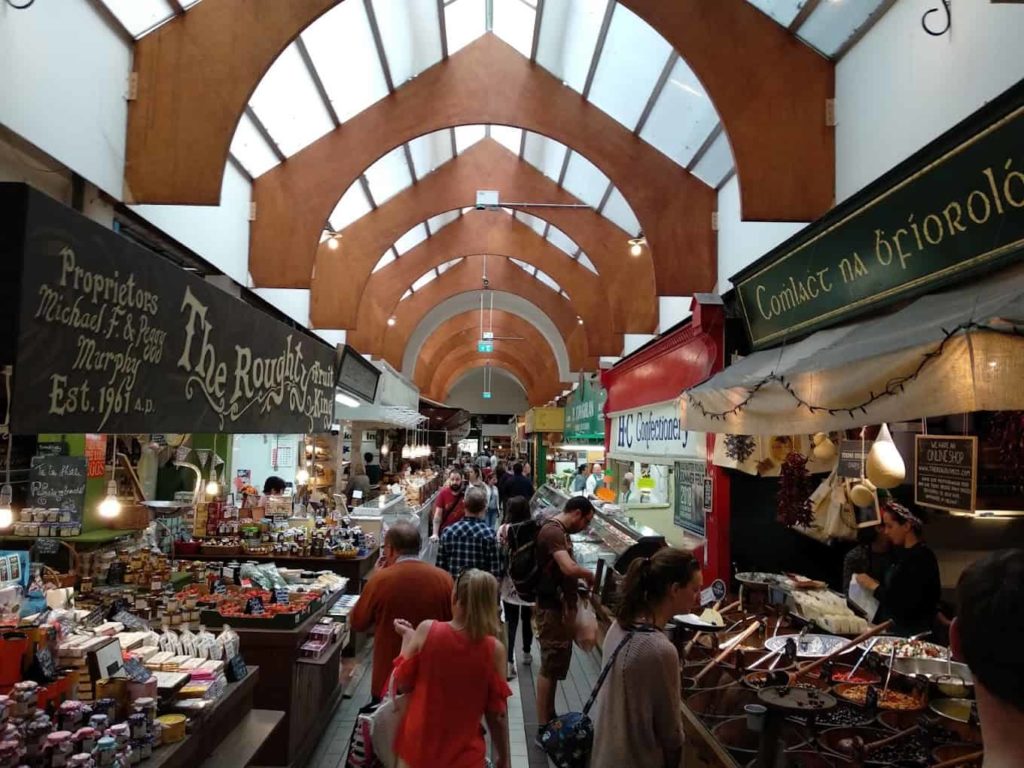 Cork is more expensive to live in than Limerick when you compare basic monthly expenses. 
The cost of living in Cork is 8.2% higher than in Limerick to maintain the same standard of living, assuming that you rent in both cities.
For some people, affordability may be the most important factor when choosing a place to live. In this case, housing, food, transportation, and other expenses vary with Cork being the more expensive place to live in. Here a tally:
| Expenses | Cork Average Cost | Limerick Average Cost |
| --- | --- | --- |
| Housing (Average Rent per Month) | | |
| 1-bedroom apartment (downtown) | €1,423 | €1,300 |
| 1-bedroom apartment (outside the city center) | €1,124 | €1,057 |
| 3-bedroom apartment (downtown) | €2,430 | €1,600 |
| 3-bedroom apartment (outside the city center) | €1,786 | €1,500 |
| Utilities (Average Monthly Bill) | | |
| Utility bill for one person | €194 | €168.61/month |
| Utility bill for a family | €394 | €268.61/month |
| Internet plan | €51 | €40.00 |
| Transportation (Fare) | | |
| 1-way ticket (local transport ticket) | €2 | €1.00 |
| Monthly pass (local transport ticket) | €87 | €55 |
| Taxi start (normal tariff) | €5 | €1.14 |
| Gasoline (1 liter) | €1.82 | €1.84 |
| Childcare (Tuition Fee) | | |
| Private Preschool/Kindergarten (full day) | €888.25 | €850 |
| International Primary School | €6,400 | €4,000 |
For housing, Cork is more expensive with the average monthly rent for a one-bedroom apartment priced at €1,408, while in Limerick it is €1,263.54 according to Numbeo.
Similarly, the average cost of buying an apartment per square meter in Cork is €3,932, while in Limerick it's €2,743.75. Food or meals are more costly in Cork at around €80.00 for two in Cork and €70.00 in Limerick.
Average utilities are estimated at €188.54 in Cork and €168.61 in Limerick. However, Numbeo's data showed that internet is more expensive in Limerick at €81.25 than Cork's €50.65.
For transportation, you can expect to pay €2.00 for a one-way trip in Cork and €1.98 in Limerick.
For tertiary education, you can expect to pay €6,500 tuition fee per year for top universities in Cork and €3,500 in Limerick, according to Leverage Edu. Don't worry, there are educational grants offered in Ireland to cover some if not all fees.
Though costs are high, the average monthly net salary with taxes deducted is also high in Cork at €2,977.52 and €2,787.73 in Limerick.
Understanding the cost of living in a particular area can help individuals plan their budget and make the best decisions about their future expenses. It's always important to carefully consider all factors when making a decision about where to call home.
Real Estate Prices in Cork vs. Limerick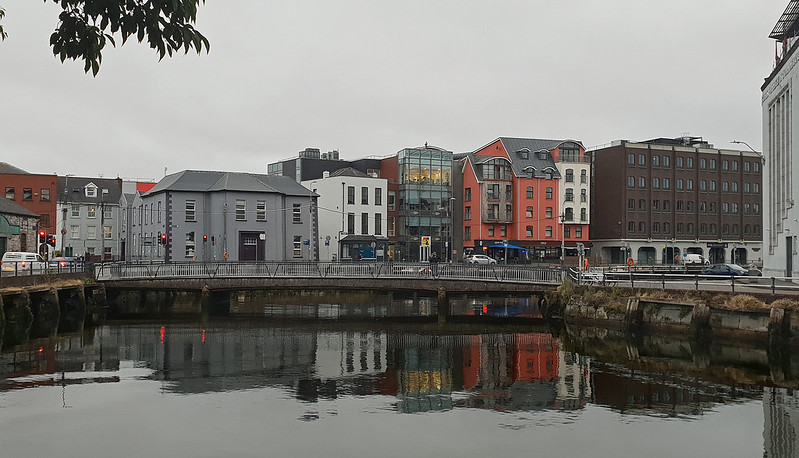 The  cost of real estate is generally higher in Cork than in Limerick by 42%.
In Cork's downtown area, the price per square meter is €3,903 compared to €2,743.75 in Limerick, which is a difference of €1,159.25 or approximately 42%.
Similarly, outside the city center, the price per square meter in Cork is €2,837.91, while in Limerick, it is €1,857, which is a difference of €980.91 or approximately 53%.
| Property Type | Cork | Limerick |
| --- | --- | --- |
| Single-Family Home | €1,159.25 | €2,743.75 |
| Condo Apartment | €1,000 | €2,443.75 |
Diversity and Demographics in Cork vs. Limerick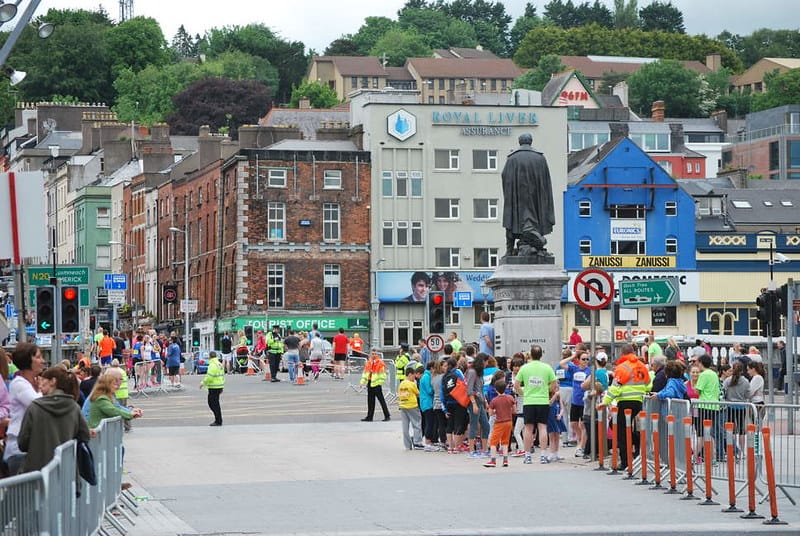 Cork's population is more than twice that of Limerick.
Based on the World Population Review data of 2023, Cork's population is approximately 272% higher than Limerick's population. 
One factor to consider when comparing Limerick and Cork is population, so let's take a look at their difference below.
| | Cork | Limerick |
| --- | --- | --- |
| Average Population as of 2023 | 223,657 | 60,061 |
| Annual Population Growth | 1% | 0.42% |
According to the World Population Review, Cork has a population of 223,657 with annual growth of 1% as of 2023, while Limerick has 60,061 individuals with a 0.42% yearly growth.
While a larger population may suggest more job opportunities and a greater variety of amenities, it can also mean higher living expenses and more traffic congestion.
On the other hand, a smaller population may mean a more tight-knit community and a slower pace of life, but it could also limit employment and social opportunities.
We've already mentioned earlier that Cork has a bigger population than Limerick, so let's talk about the communities and the overall vibe between the two.
Mind you, none of the two are better or worse here as they are both cool.
The people in Limerick are known for their lively and outgoing personalities, while the people in Cork are warm and hospitable. Both have strong family and community ties that are proud of their culture and heritage.
Cork and Limerick also love festivals, sports, and the arts.
Ultimately, whether a larger or smaller population is better for an individual depends on their personal preferences and priorities.
Check your long-term plans if they are more aligned with living in a densely populated area or in a smaller community.
Career Opportunities in Cork vs. Limerick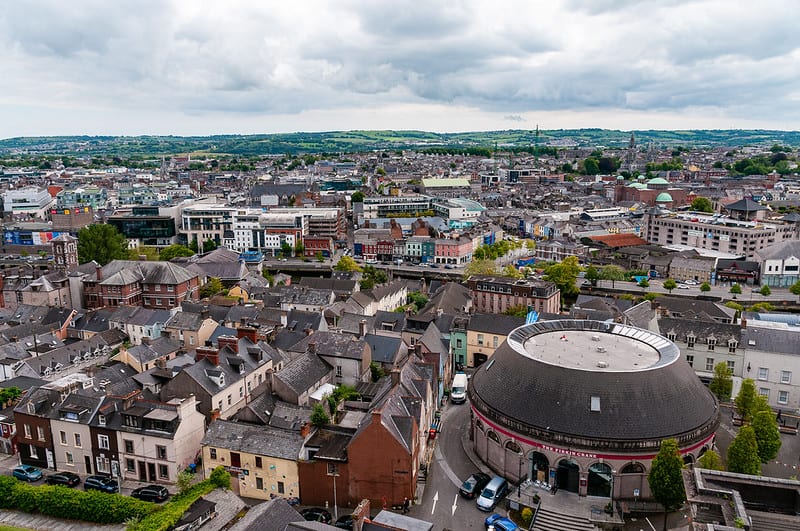 Generally, a bigger place and population has more employment opportunities waiting to be filled. In this case, there are more job opportunities in Cork.
Since Cork is bigger, you may want to explore more jobs here than in Limerick. Though both have employment doors for everyone, Limerick's isn't as extensive as that of Cork's.
Based on the data of the Central Statistics Office (CSO), during the second quarter of 2021 and 2022, Southwest Ireland where Cork belongs to had higher employment than the Western region where Limerick is located. 
It's worth noting that both Cork and Limerick are home to a diverse range of industries, which means that there are various job opportunities available in different sectors.
Both areas have jobs in the information technology field, healthcare and medical services, financial, manufacturing, engineering, education, sciences, and even hospitality.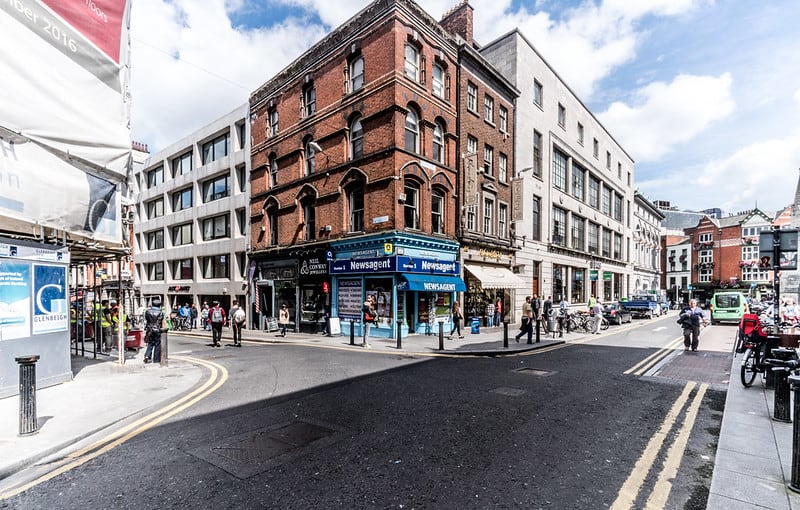 Cork has a more extensive range of industries, including pharmaceuticals, technology, and financial services. It'ss also home to numerous multinational corporations, including Apple, Pfizer, and Dell, which offer many employment opportunities.
Limerick, on the other hand, has a rapidly developing economy, with a focus on innovation and technology.
Limerick's economy is led by several well-known companies, such as Regeneron and Johnson & Johnson, with a growing number of startups and small businesses.
Take note also that it's not always about the figures when deciding which place has more job offers. Try to focus on the job that's fit to your skills, experience, and goals for career advancement.
Crime Index in Cork vs. Limerick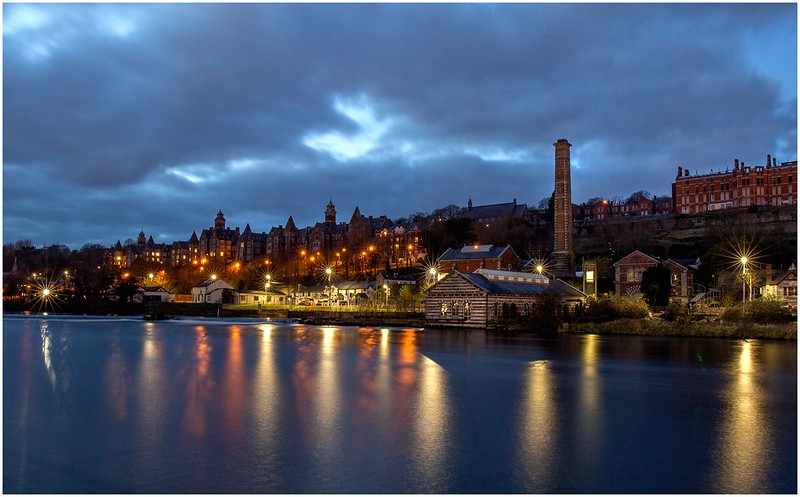 Cork is safer than Limerick even if its population is more dense.
Based on the safety index, Cork is approximately 8% higher than Limerick.
Though crime rate is usually higher for bigger cities, it may come as a surprise that Limerick has a higher crime index than Cork.
In an exclusive Irish Mirror report citing data from the CSO in 2020, Henry Street Limerick Garda station placed eighth among the stations with the most number of crimes recorded from 2003 to 2019.
The crime toll reached 74,277. It also had the most number of endangering traffic offenses at 282.
The Cork City station had 62,360 crimes recorded for the same period. However, it was considered the arson capital for having 2,824 cases.
| | Cork | Limerick |
| --- | --- | --- |
| Crime Index | 35.06 | 40.26 |
| Safety Index | 64.94 | 59.74 |
In case you want to know how people rate their safety in both cities, Numbeo's data showed that Cork has a safety scale of 64.94 while Limerick has 59.74. The crime indices are 35.06 and 40.26, respectively, as of May 2023.
Safety is a crucial factor to consider when choosing a place to live, and it's essential to gather information and assess the safety level of the area before making a decision.
Be it in Cork or Limerick, it's important to always exercise caution and be vigilant.
Lifestyle in Cork vs. Limerick
The lifestyle in Cork is generally more urban and cosmopolitan, while Limerick has a more laid-back and relaxed feel.
Limerick is also a bit colder.
Let's take a look at some of their differences when it comes to lifestyle.
Weather in Cork vs. Limerick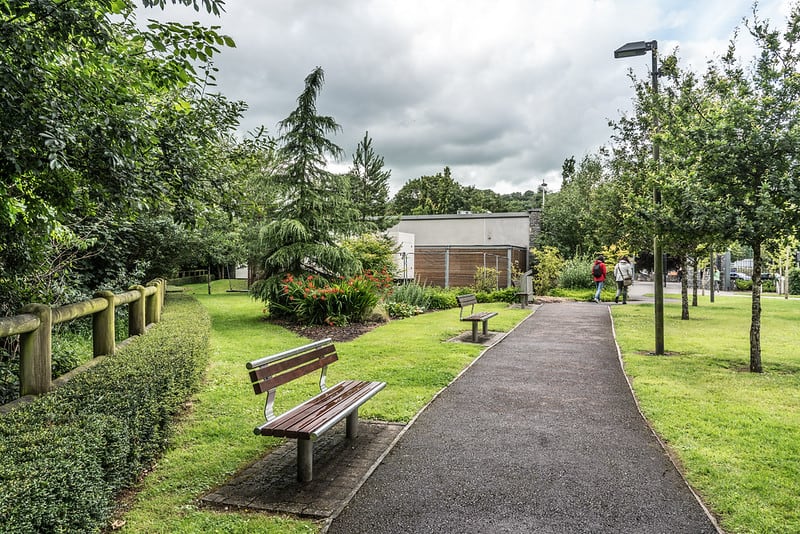 Whether you're a sun seeker or a rain lover, be sure to check out the unique weather vibe of each before making your big move.
Cork and Limerick are generally cold areas with similar climate patterns. Limerick is a bit colder, though they have slight differences in terms of average temperature, snowfall, among others.
| | Cork | Limerick |
| --- | --- | --- |
| Average Annual Temperature | 10.3°C | 10.0°C |
| Coldest Month and Average Low Temperature | January and February | 3.0°C | February | 2.2°C |
| Warmest Month and Average High Temperature | July | 19.0°C | July | 18.1°C |
| Rainiest Month | December | November |
According to Climate Data, the average annual temperature for Cork is 10.3°C and 10.0°C in Limerick.  
Cork is at its coldest during January and February with an average low temperature of 3.0°C, while Limerick is coldest in February with an average low-temperature of 2.2°C, according to Weather Atlas.
Their warmest months are both from June to September with the peak in July with the highest average temperatures reaching 19°C in Cork and 18.1°C in Limerick.
Both, like the whole of Ireland, rarely experience snow that is expected from December to March.
Moreover, the rainiest month in Cork is December, while it's November for Limerick.
In summary, both have mild and temperate climates. Climate is one factor in considering a place to live in, but it's not always the main concern as the cost of living is always the main deciding factor.
Transportation in Cork vs. Limerick (added from previous version)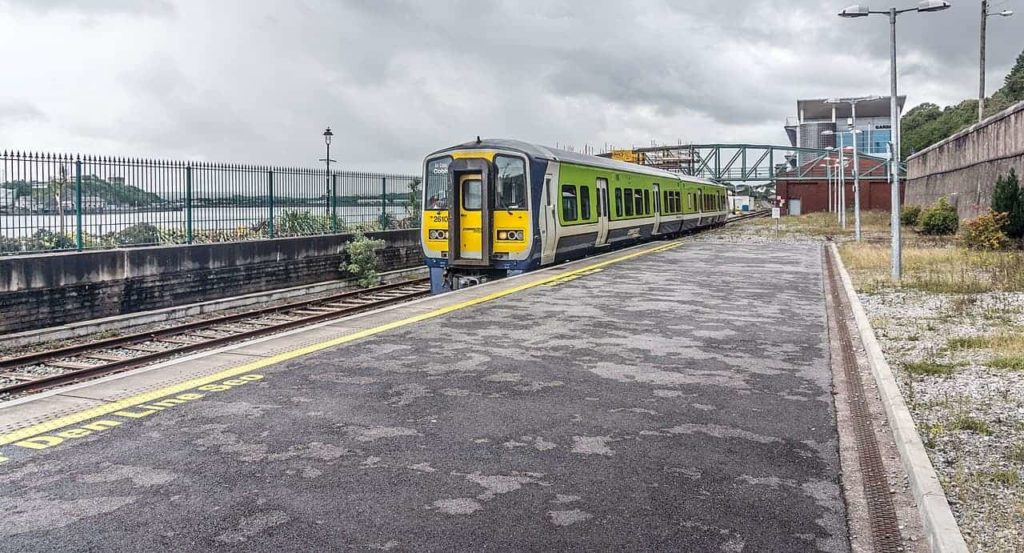 Cork has more extensive transportation than Limerick. This is because as a bigger city with a bigger population, it's expected for Cork to have more services available than in Limerick.
In terms of transportation, Cork has a more extensive transportation network than Limerick, with a larger number of buses, trains, and taxis serving the city.
Also, Cork has its own international airport, which makes travel to other parts of the country and the world much more convenient. Limerick doesn't have an airport and the closest here is the Shannon Airport.
Still, both are covered by Ireland's rail system connecting these places to the country capital and other areas in the country. There are also buses going in and out of Cork and Limerick.
The traffic is heavier, however, in Cork than in Limerick. According to Numbeo, the traffic index in Cork is at 132.52 and for Limerick is 108.67.
Overall, the public transportation system is generally reliable and affordable, with several bus and train routes connecting different parts of the city and the surrounding areas. Bikes are also available for rent in both areas.
Things to Do in Cork vs. Limerick
Cork and Limerick may be relatively close, but they each pack a punch with their unique vibes and attractions.
Cork's serving up the famous Blarney Stone at Blarney Castle and delicious local cuisine at their thriving food scene, while Limerick's got King John's Castle with stunning views and the Hunt Museum for all the history buffs.
Cork offers visitors a range of attractions, including the historic Blarney Castle and the famous Blarney Stone, which is said to give the gift of eloquence to those who kiss it.
The city also boasts a thriving food scene, with a range of restaurants, cafes, and pubs serving up delicious local cuisine and drinks.
For those interested in history and culture, the Cork City Gaol provides a fascinating glimpse into Ireland's past, while the Crawford Art Gallery features an extensive collection of art and sculpture from the 18th century to the present day.
In Limerick, visitors can explore the stunning King John's Castle, which dates back to the 13th century and offers breathtaking views of the city.
For history buffs, the Hunt Museum is a must-see, featuring an extensive collection of artifacts from around the world.
Additionally, the Limerick City Gallery of Art showcases contemporary and modern art from local and international artists.
Healthcare in Cork vs. Limerick
As a bigger city and as the second largest city in Ireland, Cork has more healthcare facilities than Limerick. 
Based on Numbeo's data, Cork's healthcare system index is 58.40, higher than Limerick's 46.86.
In Cork, some of the major hospitals include Cork University Hospital, Mercy University Hospital, and South Infirmary Victoria University Hospital.
In Limerick, major hospitals include University Hospital Limerick and St. John's Hospital. 
| | Cork | Limerick |
| --- | --- | --- |
| Skill and competency of medical staff | 63.43 | 42.19 |
| Speed in completing examinations and reports | 51.42 | 31.25 |
| Equipment for modern diagnosis and treatment | 68.75 | 60.00 |
| Accuracy and completeness in filling out reports | 62.75 | 41.67 |
| Friendliness and courtesy of the staff | 75.94 | 59.38 |
| Responsiveness (waiting in medical institutions) | 35.38 | 34.38 |
| Satisfaction with Cost | 51.42 | 48.33 |
| Convenience of location | 65.09 | 56.25 |
Summary: Cork vs. Limerick
Overall, deciding whether Cork or Limerick is the better city to live in depends on personal preferences. But for us, here's our verdict based on some factors:
| Factors | The Better City | Why |
| --- | --- | --- |
| Cost of Living | Limerick | Lower cost of living by 8.2%. |
| Real Estate | Limerick | Lower prices by 42%. |
| Diversity and Demographics | Cork | Bigger population and more lively communities and nightlife. |
| Career Opportunities | Cork | Bigger economy and more job sectors hiring. |
| Crime Index | Cork | Higher safety index and lower crime index |
| Lifestyle | Cork | More lively, temperate climate, more accessible to healthcare, education, and transportation. |
The choice between Cork and Limerick as a place to live depends largely on personal preferences and priorities in terms of cost of living, quality of life, opportunities, and access.
Take your time to decide, plan, and prepare to lessen the hassle of moving into another place.