Dublin, A Good Place to Call Home
If you've been keeping up with us, you might have already read our article Is Ireland a good place to live? Today, we'll be taking a closer look at the country's capital city of Dublin.
As one of the most popular destinations in Ireland, it's no surprise that many people are curious about what it's like to live in Dublin. In this article, we'll be exploring more on whether Dublin is a good place to live, how safe it is here, the best neighborhoods to live in, and more.
Is Dublin, Ireland a good place to live in?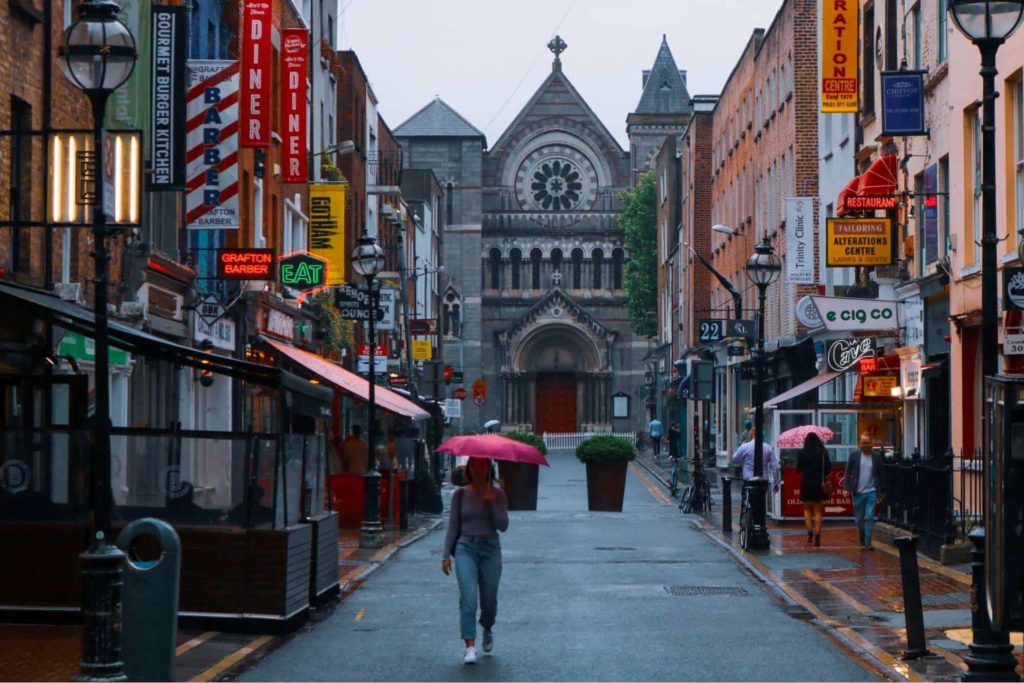 Dublin is a good place to live in. It's a bustling city with a relaxed, laid-back, and friendly atmosphere.
Aside from its many iconic landmarks, it has a rich cultural heritage, a diverse community, solid infrastructure and is generally safe to live in.
Let's check out in greater detail why Dublin is a great place to call home!
Dublin is considered a safe city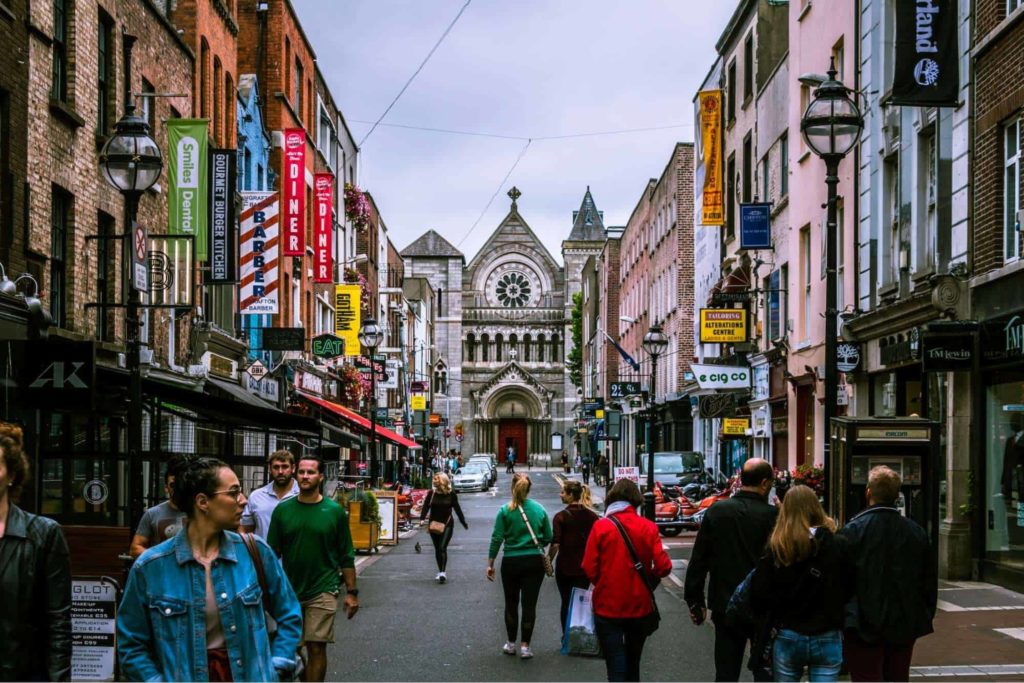 Dublin is generally considered a safe city. You can walk around at all hours of the day and night (in well-lit areas) and feel secure.
According to data from Numbeo, the Irish capital has moderate crime levels. 
Furthermore, another survey ranks Dublin as 7th out of the 100 safest cities for international students. In fact, 98% of vacationers felt safe and secure during their stay in Dublin.
Dublin's safety is likely due to several factors, including the strong and visible presence of Ireland's Police and the installation of CCTV cameras installed in streets and public areas, and public transport.
However, like any major city, Dublin has its share of safety concerns, such as theft, burglary, street violence, and — the most common one — drug-related offenses. If you're a tourist, you should be on the lookout for pickpockets and scams.
So, as long as you keep aware of your surroundings, there's no need to worry about safety in Dublin. Some precautions to take to ensure your safety include:
Make sure to keep your belongings safe and be aware of pickpocketing. Avoid carrying large sums of cash and expensive items like jewelry.
Be cautious when approached by strangers and never give out personal information
Avoid walking alone at night. If you have to, make sure to walk in well-lit areas (Dublin can be pretty dark at night).
Take a licensed taxi or use public transportation if possible.
If you're going out, make sure to have a plan and stick with a group of people.
Pick a good neighborhood to stay in, and avoid unsafe areas, if possible.
Good Neighborhoods in Dublin That are Safe to Live In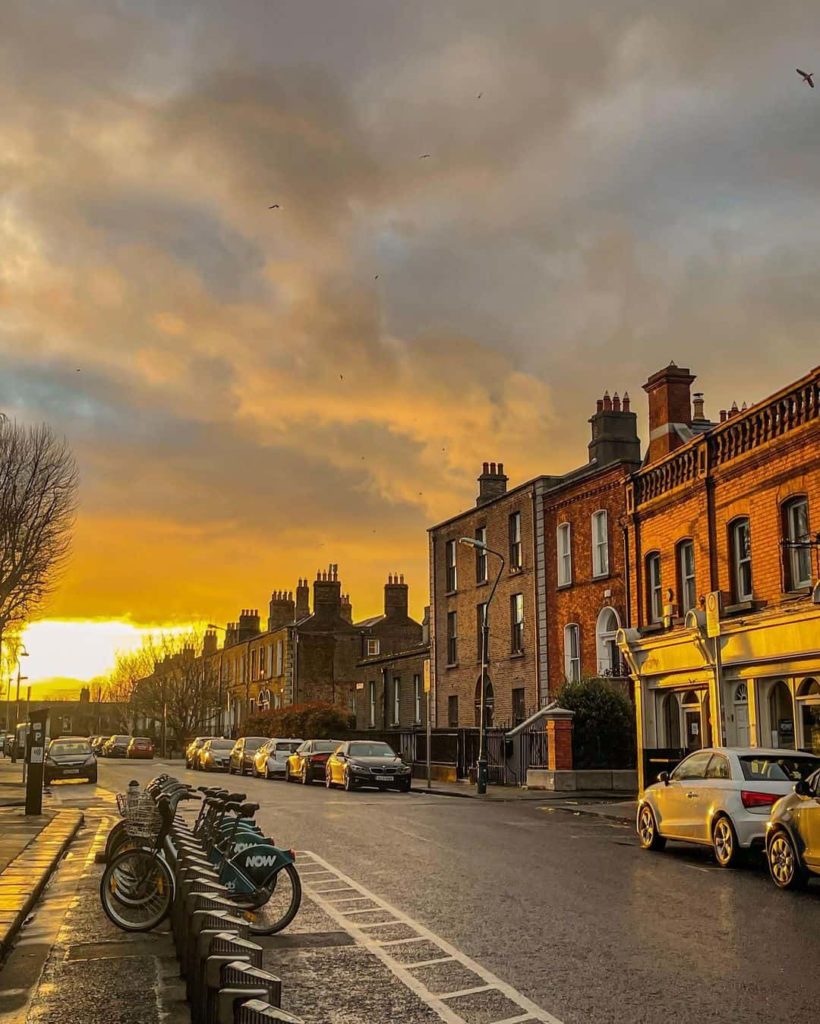 When it comes to finding a great place to live in Dublin, there are many neighborhoods that offer both safety and plenty of attractions for tourists and residents alike. Some of the neighborhoods that are safe to live in include:
Merrion Square and St. Stephen's Green
Located in the heart of Dublin, Merrion Square and St. Stephen's Green are popular neighborhoods for both young professionals and families.
They boast beautiful Georgian architecture, peaceful parks, and a vibrant cultural scene, making them an ideal place to live. They're within walking distance to many shops, restaurants, and museums, including the Grafton Street shopping area and the award-winning restaurant, Etto.
Portobello
Located just south of the city center, Portobello is a trendy and colorful neighborhood that attracts artists, musicians, and young professionals. With independent boutiques, cafes, and restaurants, Portobello has a vibrant and creative atmosphere.
Apart from that, this neighborhood houses some of the most amazing yoga studios around, which is great news for all you yoga enthusiasts out there!
It is mostly residential and considered one of the safest areas in Dublin. It is a great place for students, with Trinity College nearby.
The Docklands
Also located in the center of Dublin, the Docklands is a neighborhood that has undergone significant development in recent years, with a blend of both modern and charming historic buildings and architecture. It offers many high-end apartments, offices, and shops.
Apart from feeling safe, water lovers will find it to be a haven, as the area is surrounded by picturesque canals, stunning Dublin Bay, and the wide mouth of the Liffey River.
Ballsbridge
Ballsbridge is an affluent neighborhood located just south of the River Liffey. It is home to many Victorian and Georgian homes, leafy streets, and green spaces.
Sports fans, in particular, will enjoy staying in this neighborhood as the Energia Stadium, home of Leinster Rugby, is located here.
Dun Laoghaire
Located about 12 kilometers south of the city center, Dun Laoghaire is a peaceful seaside town with stunning sea views and a bustling harbor.
It's considered an ideal location for expats as it offers outstanding public and private schools, shopping centers, phone shops, banks, and much more.
Additionally, there are several public parks that provide stunning sea views and have playgrounds for children to enjoy.
Rathmines
Located just south of the city center, Rathmines is a lively and cosmopolitan neighborhood. It is a great place for families, with many excellent schools in the area.
With plenty of shops, cafes, pubs, and restaurants, it's also a great place for those looking to make acquaintances and friends, as you'll often find social events made for the newbies.
Dalkey
Located in South Dublin, Dalkey is a gem, offering a wonderful quality of life with easy access to both the city and the countryside. Not only can you enjoy picturesque streets and historic buildings, but also breathtaking coastal views.
It's a dream location for outdoor enthusiasts, as they can indulge in various outdoor activities, such as hiking, sightseeing on the cliff sides, and more.
Bad Neighborhoods in Dublin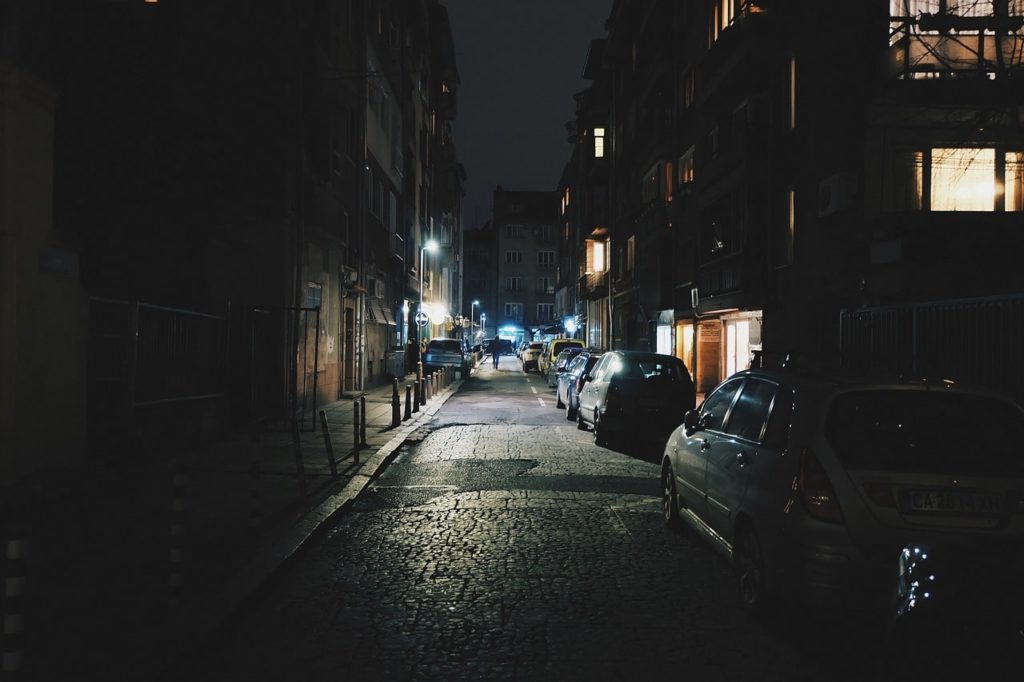 While there are many great neighborhoods, there are some neighborhoods that have been labeled as unsafe or dangerous, especially at night. Some of these neighborhoods include:
Pearse Street
Located in the south of the city center, this area has a reputation for being rough and run-down. It has a record of having a high crime rate, often cited as the most crime-ridden area in Ireland.
Sheriff Street
This neighborhood located north of the city center has a reputation for being rife with gang activity and drug-related crimes. It's also known for being a deprived area with a high poverty rate.
As a result, it's not a place where most people would choose to live.
Tallaght
This area is situated in the southwest of Dublin. While there are some nice parts of Tallaght, there are pockets that are known for being rough and crime-ridden as cases of mistreatment and abuse have been reported in the area.
Blanchardstown
This suburban area situated in the northwest of Dublin is recognized as an excellent shopping destination, but it has documented a relatively high incidence of criminal activity. So it's advisable to stay alert when walking around in the area.
It's worth noting that even in areas with a bad reputation, there may still be pockets of the neighborhood that are perfectly safe and enjoyable to live in.
It's still best to seek advice from locals and exercise caution at all times if you are planning to visit or live in these areas.
Dublin has a superb healthcare system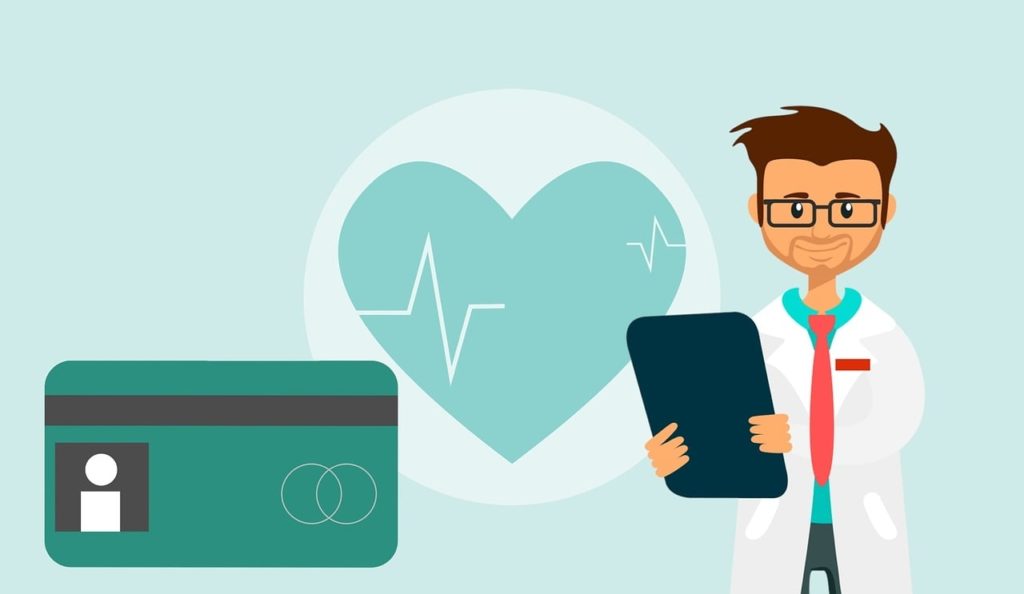 Like any other parts of Ireland, Dublin adopts the country's healthcare system, which ranks an impressive 2nd place in the latest World Index of Healthcare Innovation rankings.
While some people choose to invest in private healthcare to access services more quickly, public healthcare is just as high quality.
So, how do you actually benefit from the public healthcare system?
If you're eligible and granted Ireland's medical card, you can enjoy benefits like free or highly discounted GP visits, prescription drugs, inpatient and outpatient hospital services, physical examinations (oral, dental, and aural), and counseling services.
But what if you don't qualify for the medical card?
There are still options, like applying for the GP Visit Card, which offers free visits to the doctor. You can also apply for schemes such as the Drugs Payment Scheme and Long-Term Illness Scheme to help cover the costs of prescription drugs and certain appliances if you have a medical condition.
It's also worth mentioning that the city is home to leading hospitals like St. James's Hospital, Mater Misericordiae University Hospital, and Beaumont Hospital, among many others.
So, this means there are several options available to you. Plus, you can easily access quality healthcare without having to travel far.
Dublin boasts an excellent public transport system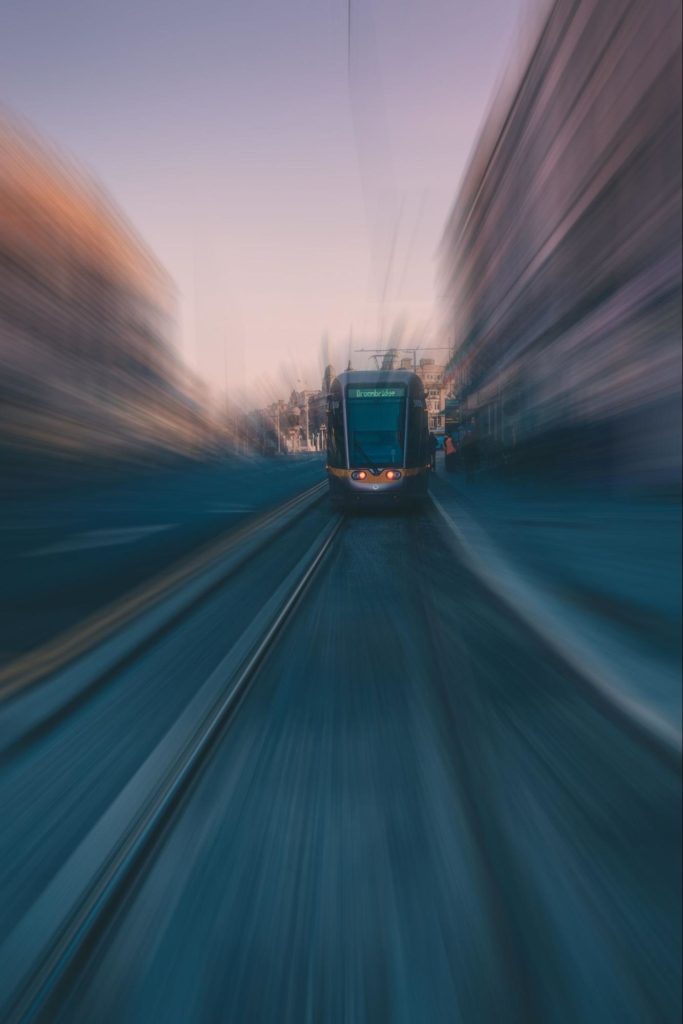 Dublin has an excellent public transportation network that includes buses, trains, and trams. So, you don't need to rent a car to get around (fuel is expensive anyway!)
Dublin Buses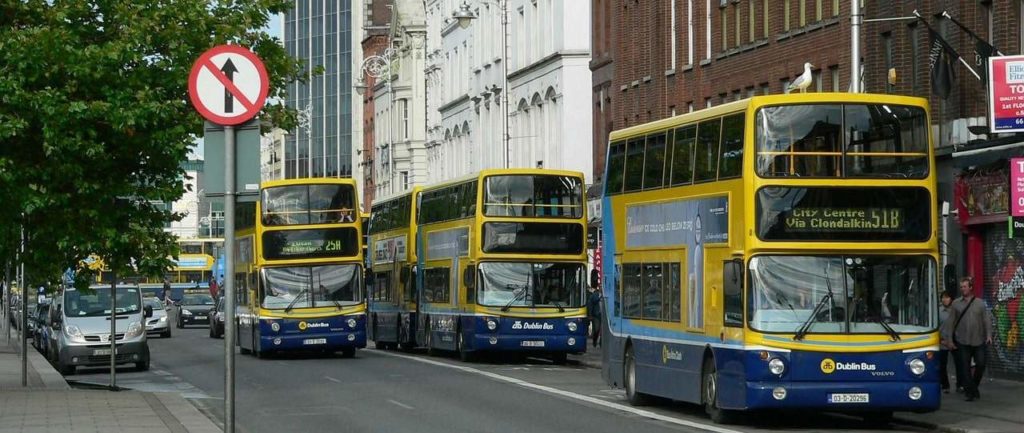 The Dublin Bus is a convenient way to get around the city center, as well as the surrounding suburbs that are part of the Greater Dublin Area.
What we love about it is that it gives you real-time passenger information, which allows you to track the bus and estimate its arrival.
In addition to the Dublin Bus, you can also hop on the newer Go-Ahead Ireland bus, which also runs in and around Dublin. Most of the routes offered are unique from those of the Dublin Bus, even though there may be some overlap.
If you plan to travel to other major cities, such as Galway, Cork, Limerick, and Waterford, you can take the Bus Éireann, which provides intercity bus services.
However, if you're looking to explore the more distant rural areas of Ireland, you can hop on the TFI Local Link bus.
To give you an idea of the price ranges, you can take a look at the table below.
| Bus service | Price range (for one adult) |
| --- | --- |
| Dublin Bus | €1.70 - €3.00 (single fare) |
| Go-ahead Ireland | €115 - €222 per month (depending on zone) |
| Bus Éireann | €1.90 - €2.20 (single fare, varies depending on region and distance) |
| TFI Local Link | Varies depending on the specific route |
Source: Transport for Ireland
Dublin Train System
Taking Dublin's trains is one of the quickest ways to get around within and beyond Dublin Area. Dublin's train system mainly consists of the Dublin Area Rapid Transit (DART), commuter trains, and intercity trains.
The DART runs along the coast of Dublin Bay, from Malahide and Howth on the north to Greystone down south. Apart from that, another thing we love about taking the DART is that you get a very picturesque view of the bay that's enough to help you relax.
The other two options cover longer-distance train travels. Dublin's commuter trains can take you to Dublin's surrounding suburbs, while the intercity trains are designed for longer journeys to farther cities, such as Belfast, Galway, and Killarney.
Take a look at the table below to have an idea of how much a train trip would cost.
| Train Service | Price range (adult, single fare) |
| --- | --- |
| DART | €2.00 - €4.95 (varies, depending on distance) |
| Commuter and InterCity trains | €4.80 - €73.60 (varies, depending on distance, time of day, etc.) |
Dublin Trams (Luas)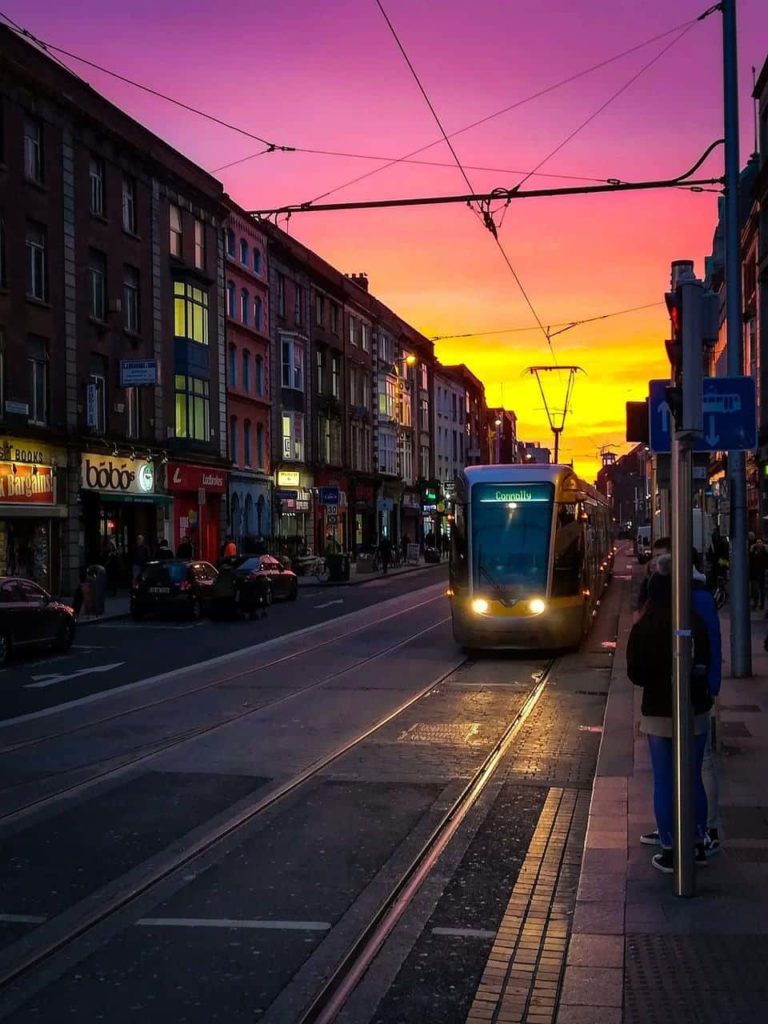 The good thing about living in Dublin is that you can take advantage of Dublin's trams, more commonly referred to as Luas. The Luas is exclusive to the Irish capital and cannot be found in any other part of Ireland.
Compared to the city buses, the Luas is a faster way to travel around central Dublin. Additionally, the Luas is integrated with both the DART and commuter train routes, making travel within and outside of the city seamless.
Below is a list of the price ranges for the Luas.
| Fare zone | Price (adult, single fare) |
| --- | --- |
| 1 zone | €1.70 |
| 2 zones | €2.20 |
| 3 zones | €2.50 |
| 4 zones | €2.50 |
| 5 - 8 zones | €2.60 |
Source: Transport for Ireland
Dublin is home to many of the world-renowned universities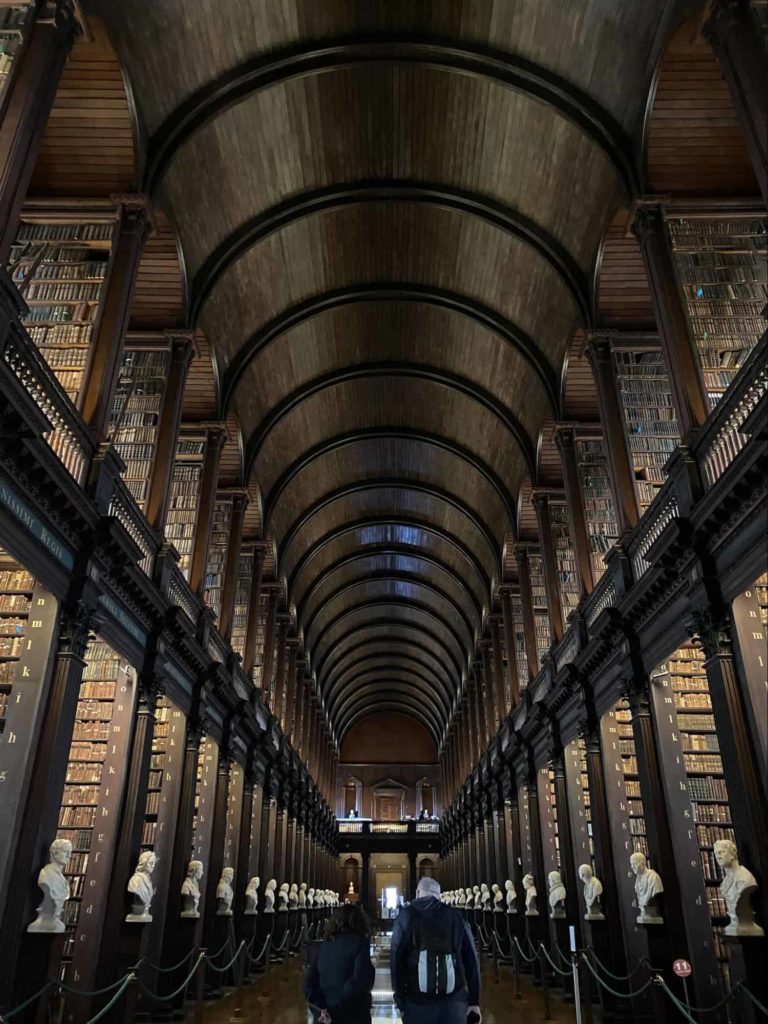 Dublin hosts some of the world's top-notch universities, which is great if you are looking to pursue further education here. In fact, the most recent QS World University Rankings even placed several of these universities in the top 1000. 
These universities are as follows:
Trinity College Dublin (98th)
University College Dublin (181st)
Dublin City University (471st)
Technological University Dublin (800th to 1000th)
The Price of Living in Dublin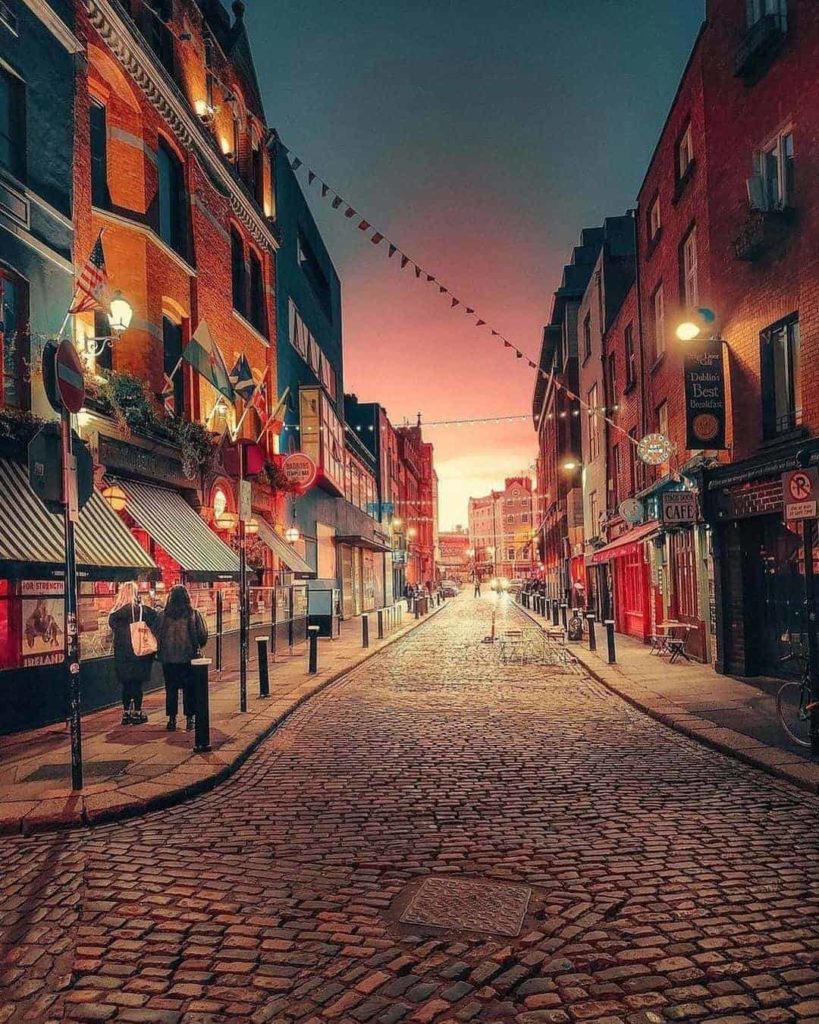 Overall, Dublin has a warm and friendly atmosphere, which makes it an ideal city for newcomers to settle in. Nonetheless, like any city, there are certain downsides to keep in mind before making the move.
Living in Dublin can be pricey. In fact, data shows that the cost of living in Dublin is more expensive than in 92% of cities in the World.
This means that to live comfortably, you'll need to earn a fairly good salary in Dublin. Of course, a "good salary" will always depend on one's lifestyle, but €50,000 per year (before taxes) would be a solid benchmark.
One of the biggest expenses is accommodation, which is among the highest in Europe. To give you an idea, expect to pay at least €1,600 monthly for living in a one-bedroom apartment in the city, while living in the suburban area would cost you at least €1,200 per month.
On top of that, other expenses like utilities, groceries, and transportation can add up too. So, make sure that you carefully evaluate your income and budget to ensure you can cover the costs.
Dublin is known for its multicultural community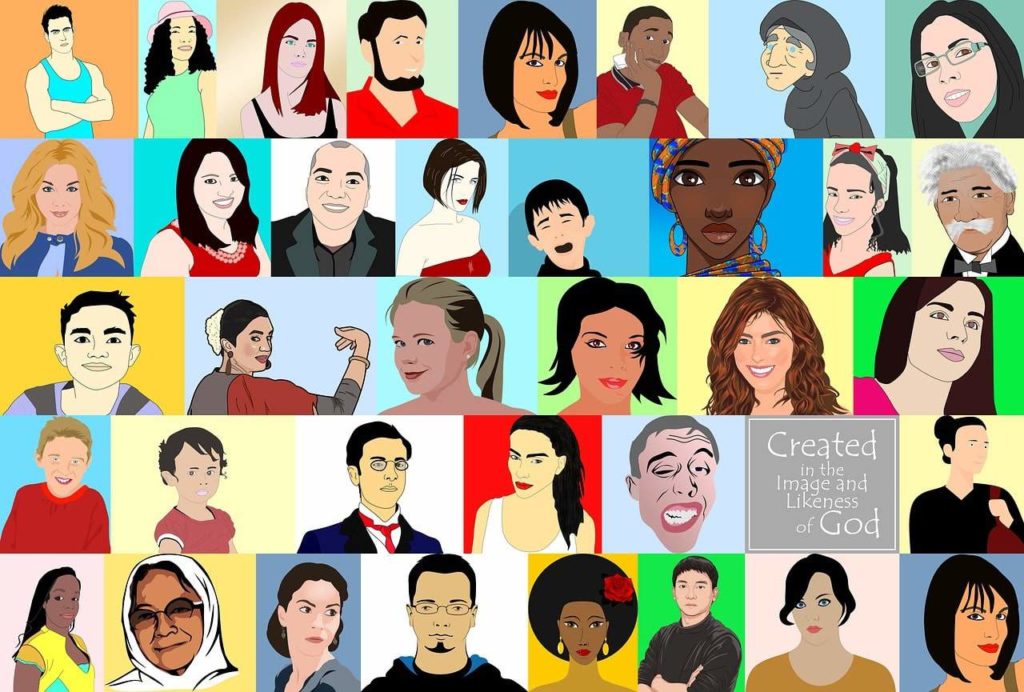 Now after all that, if you're considering a move to Dublin, this could be a deciding factor for you.
Ireland is renowned for its multicultural community, with individuals from all around the world calling it home. In fact, data from the Central Statistics Office show that over 17% of residents in Dublin city are non-Irish nationals.
With a significant number of expats residing here, you'll be in good company and never feel alone. And if you're still in doubt, just go and ask anyone who's had a blast spending a night in Temple Bar!
In addition, the locals in Dublin are known for their warm and friendly nature, always willing to lend a helping hand to newcomers settling into the city.
Dublin is filled with iconic sights and landmarks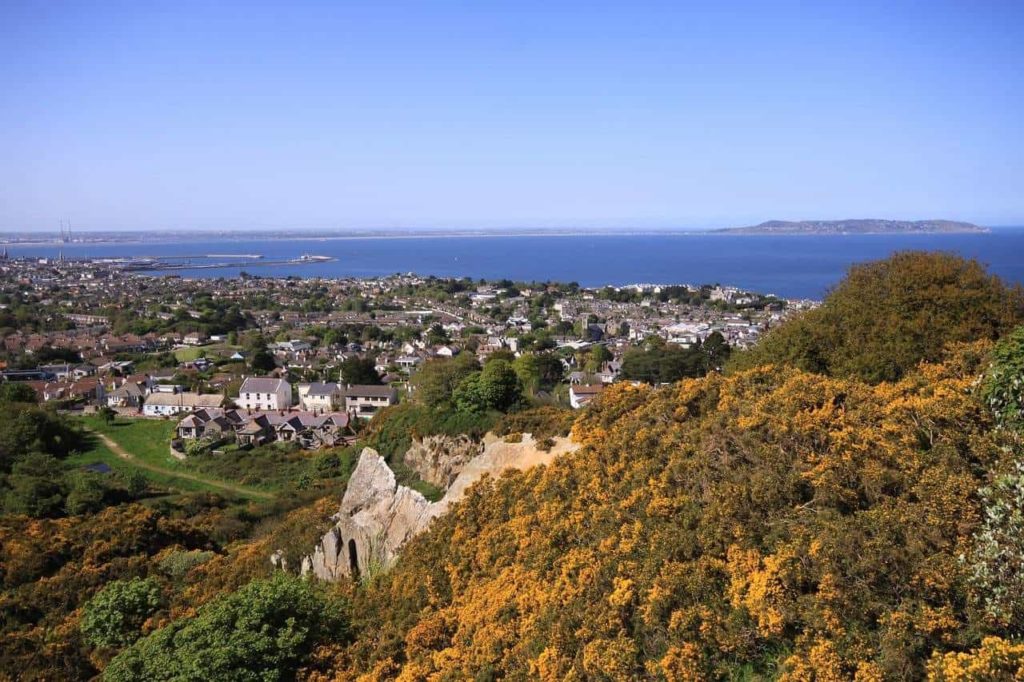 Dublin is home to some of the most stunning natural landscapes and iconic landmarks. It's a city where you'll find an abundance of green spaces and a stunning coastline that's within arm's reach.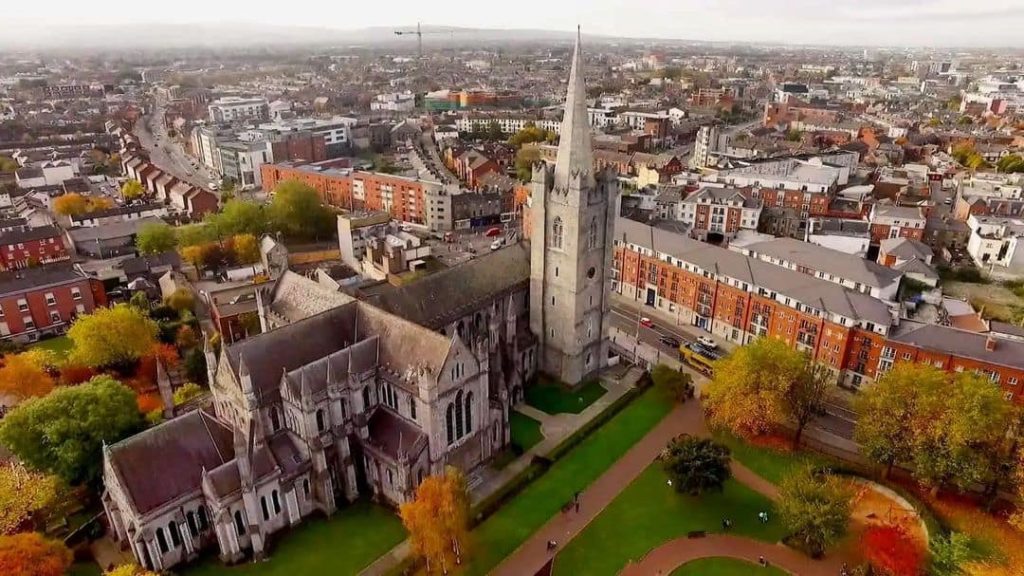 St. Patrick's Cathedral is impossible to miss. Even from afar, you can appreciate its majestic architecture, which speaks volumes about its rich history.
This church is currently the national cathedral of the Church of Ireland. It's also the tallest and largest one!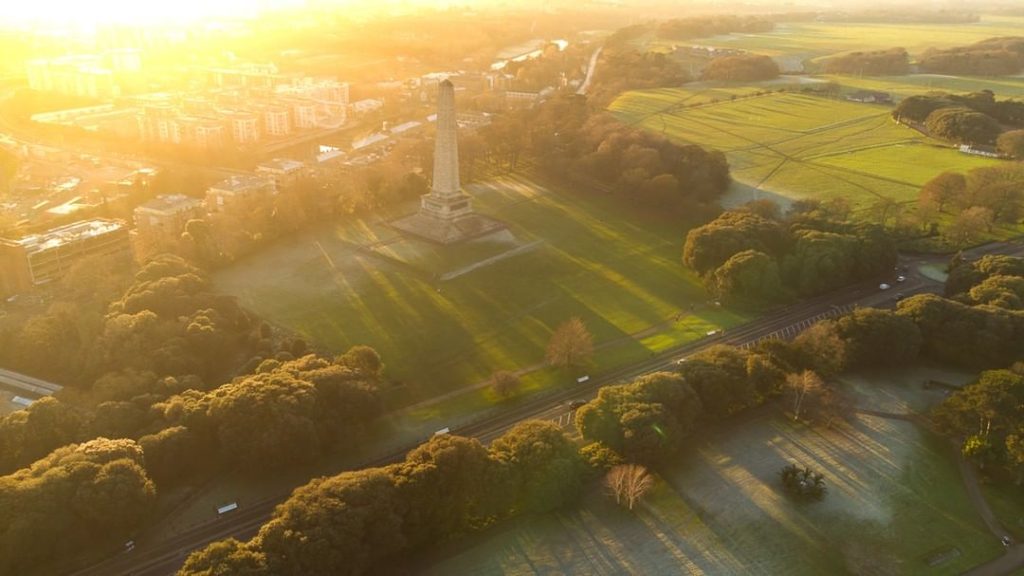 Phoenix Park is considered the largest enclosed park in Europe, and there's so much to do here!
The lush green expanse of the park is already a breath of fresh air and a great escape from the daily grind. But if you're up for more than just sightseeing, you can cycle around the park, visit the zoo, or indulge in the award-winning Phoenix Cafe's homemade recipes.
This park is also home to wild deer that run freely throughout the grounds, but they can be hard to spot at times. If you're patient enough or extremely lucky, you might be able to catch a glimpse of one or a group of them.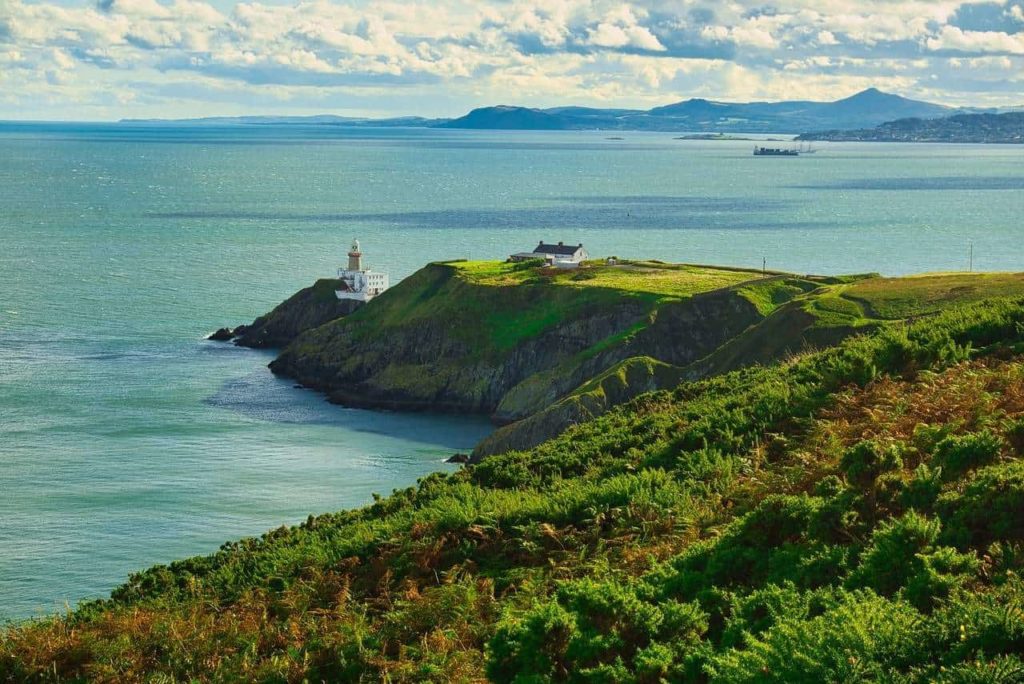 If you prefer the coast, Dublin Bay's long and beautiful coastline is worth visiting.
You can take a dip or surf at Sandymount Beach, jog along the entire length of the South Wall toward Poolbeg Lighthouse, or just enjoy an authentic Irish ice cream down the pier at Dun Laoghaire.
If you're feeling extra adventurous, you can take a familiar hiking trail to Howth Summit, where the breathtaking view of Dublin Bay will be a well-earned reward after a sweaty journey.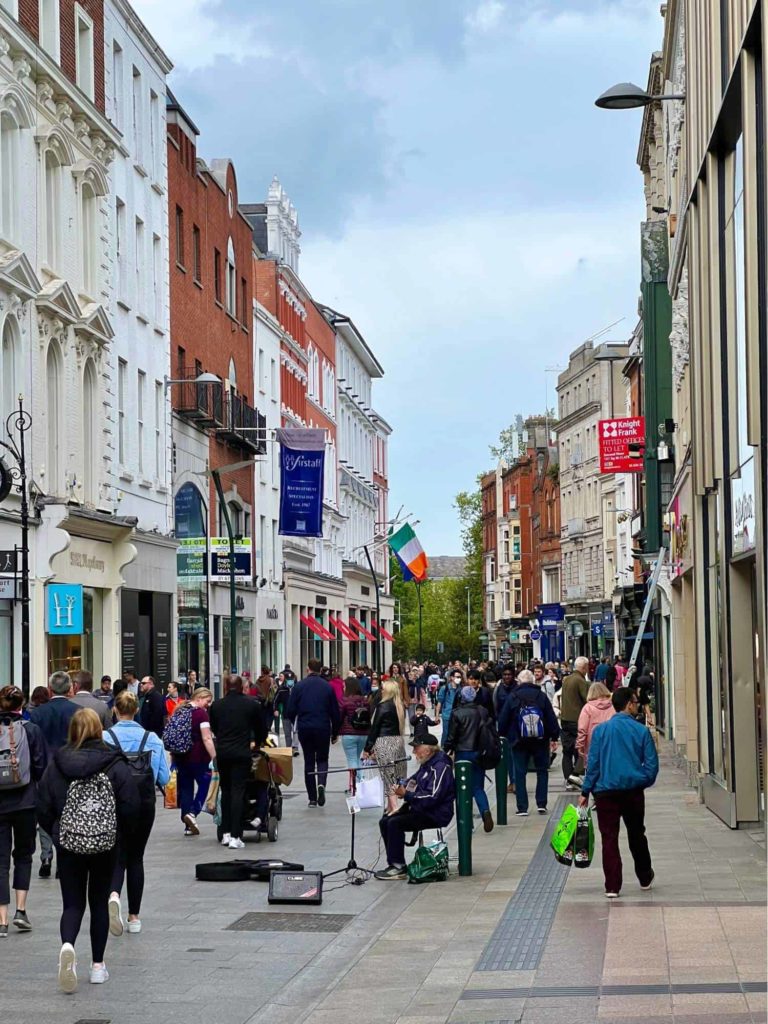 For those that are looking for a little hustle and bustle, Grafton Street is lined with retail shops, cafes, restaurants, and pubs standing across from each other, you'll have a difficult time choosing the right spot for sure!
What's more, is that this street is flooded with buskers, musicians, and street performers, adding more energy and life to the already bustling street. Some of them are so good that a large crowd can instantly appear out of nowhere, tossing in claps and tips!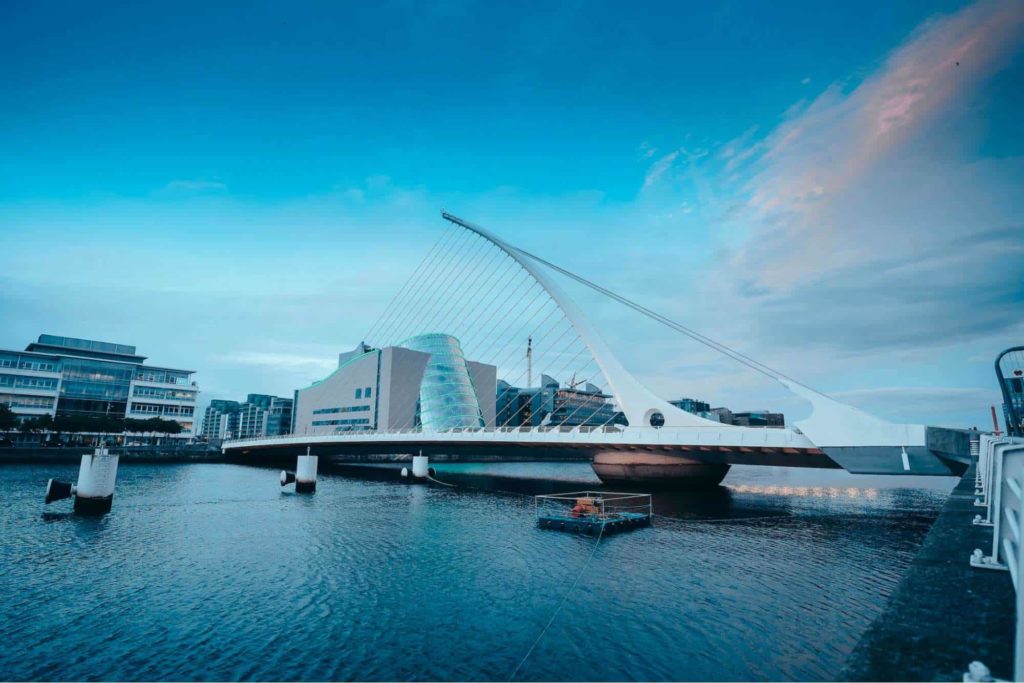 Another sight worth checking out is the Samuel Beckett Bridge. It has a striking design that resembles a harp, and you won't miss it while walking along the River Liffey.
You can walk along the entire span of the bridge and end up just a few skips away from Google headquarters. Try taking a stroll in the night as well so you can witness the bridge's spectacular lighting displays.
Dublin has a rich cultural heritage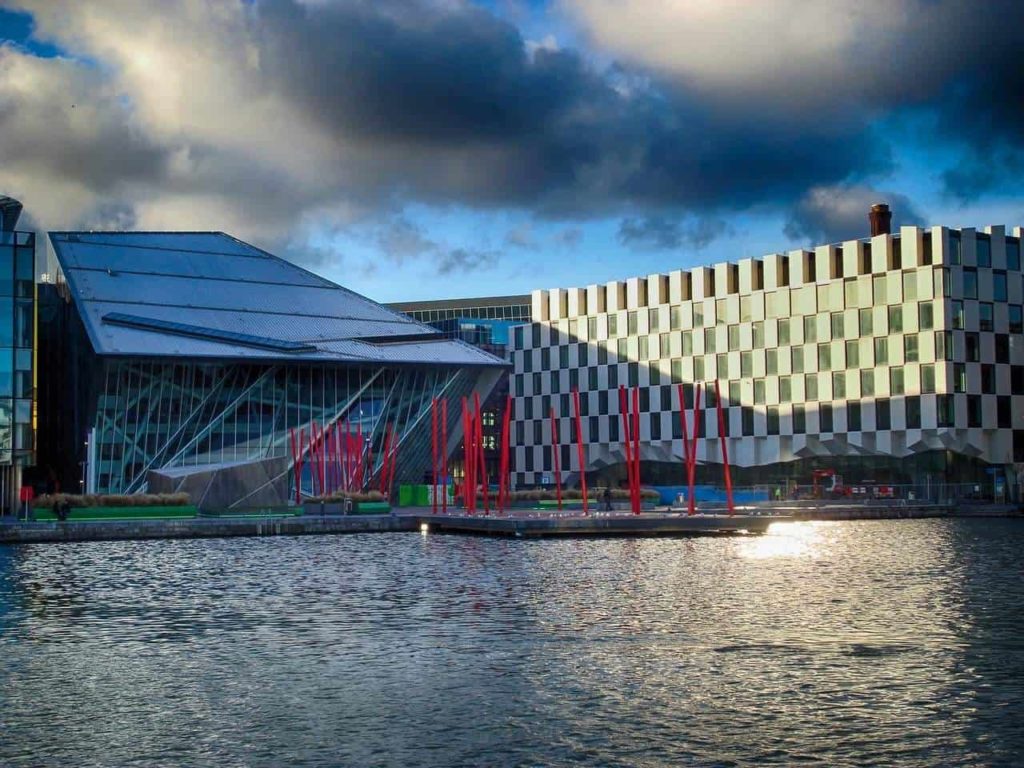 Dublin is home to numerous art galleries that showcase the work of both modern and classic Irish artists. Some notable art galleries include the National Gallery of Ireland, Hugh Lane Gallery and the Doorway Gallery, just to name a few.
If you're a fan of theatre performances, you can definitely catch them all around Dublin. These usually take place in some of Dublin's most renowned venues like the Abbey Theatre, Bord Gáis Energy Theatre, and many others.
In addition to that, Dublin is full of music venues scattered throughout where you can rock out to your favorite musicians and artists. Some of the notable ones include the award-winning Vicar Street and The Button Factory.
Dublin has an electric nightlife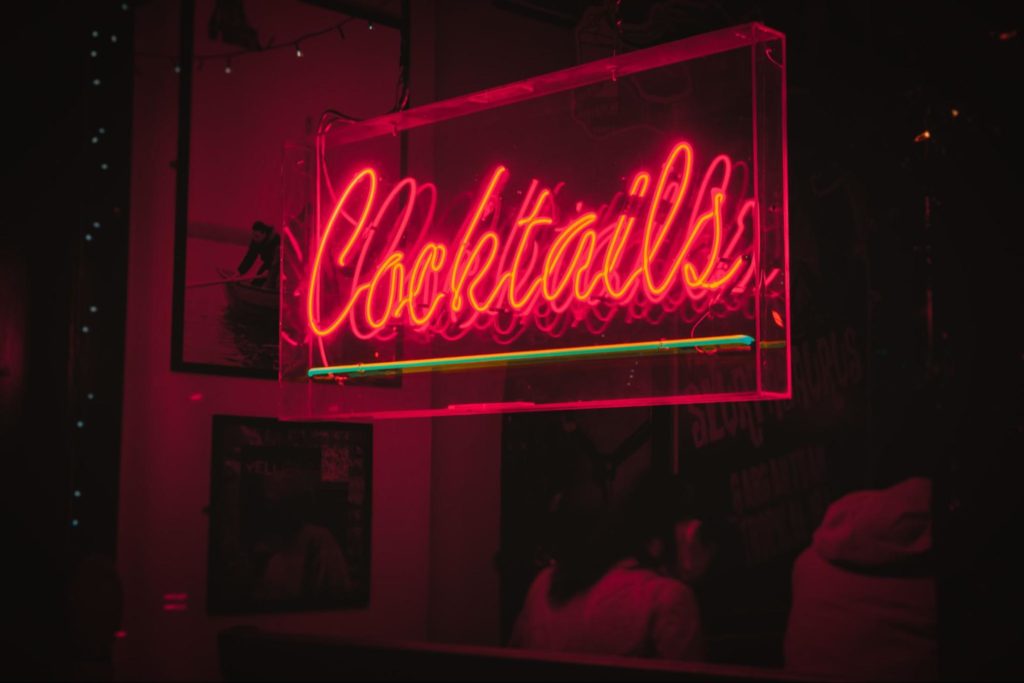 Dublin is famous for its lively nightlife, with a wide variety of bars, pubs, and clubs to choose from. The city offers something for everyone, whether you're looking for a quiet pint in a traditional pub or a night of dancing in a modern club.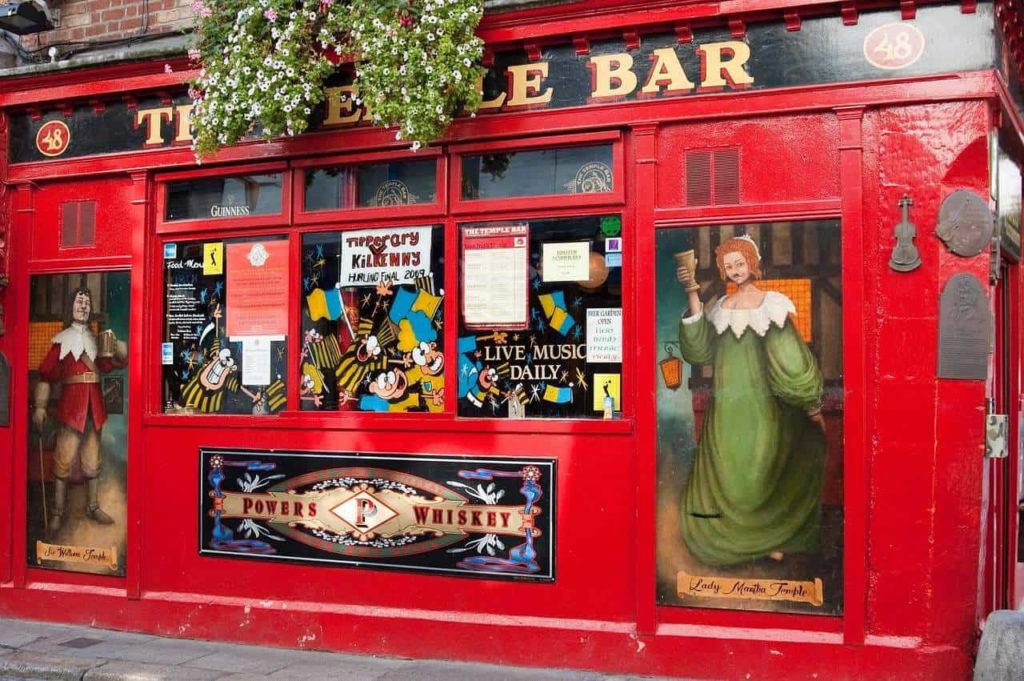 Temple Bar is the most famous and the busiest pub in Dublin. Many consider it to be too touristy but that's one of the things this pub is made for!
Being one of the renowned tourist hubs in the heart of Dublin, this pub brims with people that come from different parts of the globe. If you ask us, it's the perfect way to meet new friends and socialize with other travelers.
For those that fancy something more traditional, The Long Hall Pub is considered to be one of the oldest pubs in Dublin. As the name suggests, it has a long and narrow interior, which has remained unchanged for years.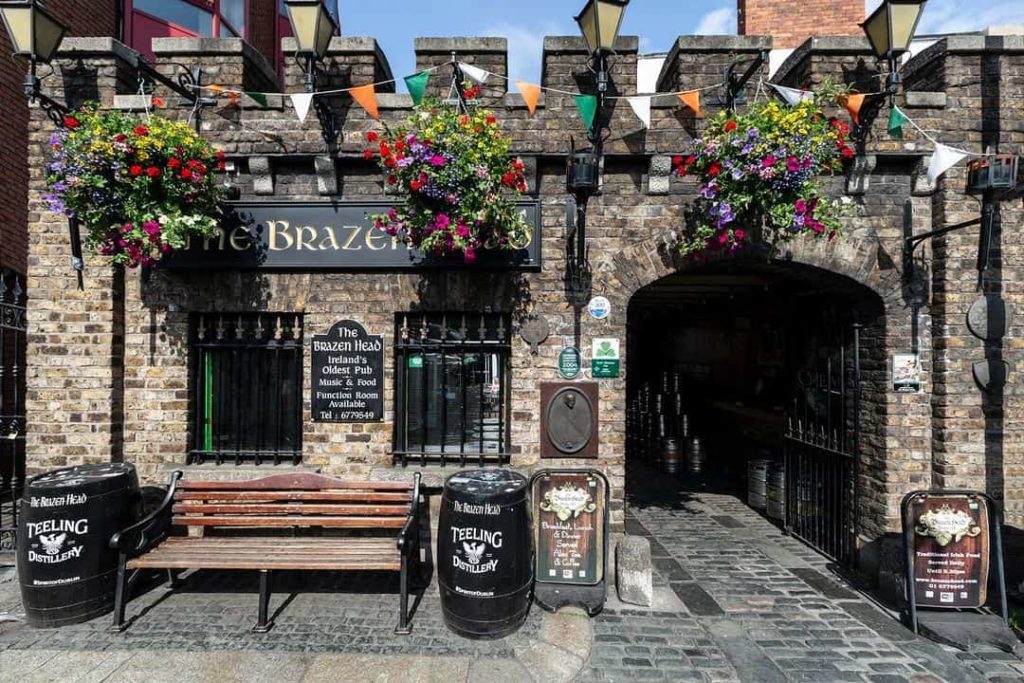 The Brazen Head is the place to go for drinking a pint or two while listening to traditional Irish music. Paired with its charming, old-fashioned architecture and vintage interior, it feels like a step back in the olden times.
For something a bit more modern with drinks that won't hurt your wallet, Dicey's is known for its beer garden, which is large enough to house a crowd of partygoers who are looking to conquer the night.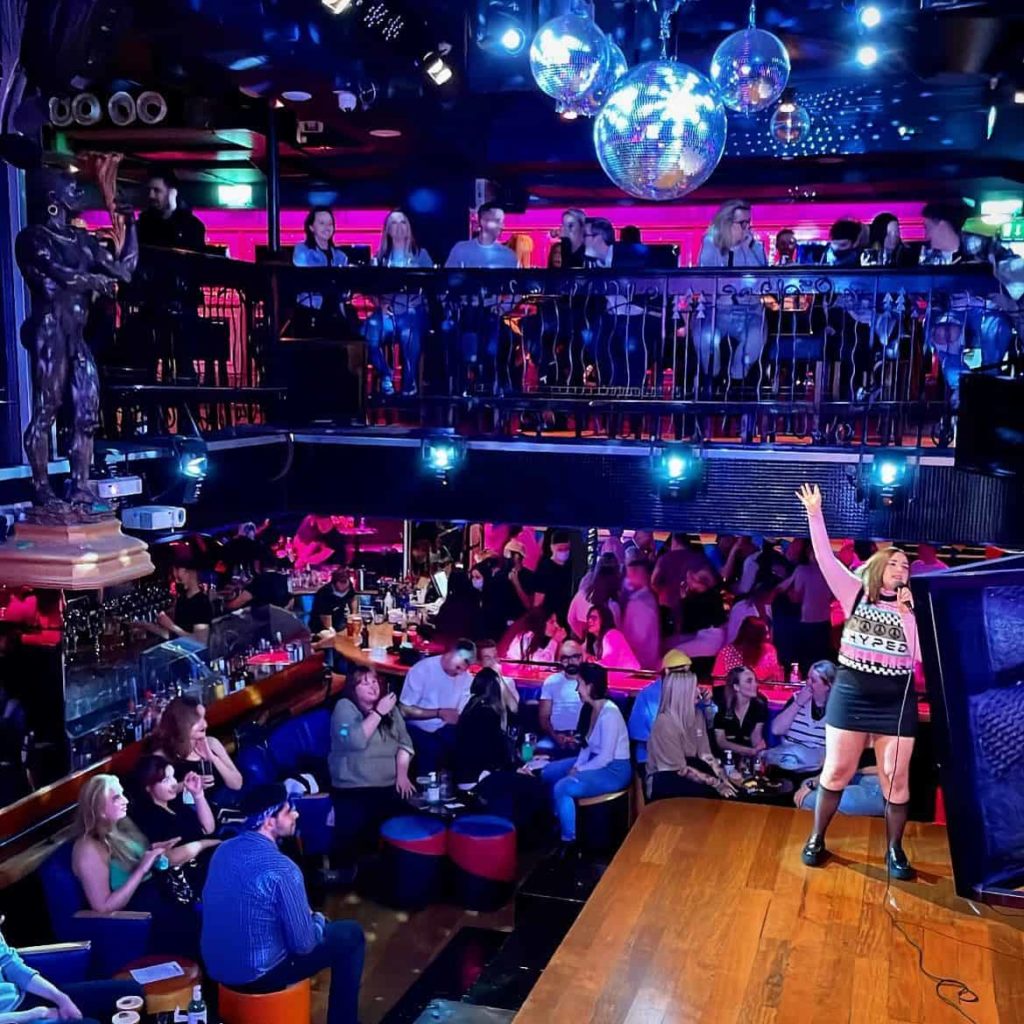 If you're part of the LGBTQ community, there's no better place to express your pride than in The George!
The George is known to be the most iconic LGBTQ venue in Dublin. Here, you can belt out your favorite anthems, enjoy the flamboyant drag nights, and dance all night under the colorful light displays that illuminate the dance floor.