Can you be LGBT proud in friendly Dublin?
by Emily Cosgrove
The days of the ultra-conservative holy Catholic Ireland have long gone. Irish society has moved on and people's attitudes towards the LGBT community in the majority is one of acceptance.
This was demonstrated most notably in 2015 when Ireland became the first country in the world to recognize and legalize same sex marriages after a National Referendum was held. Sixty-two percent of the population voted in favour of this radical change to the Constitution of Ireland.
Dublin, as the capital of Ireland, has the most diverse community in the country. Acceptance of the LGBT community is visible at every level of society from the top down – which begs the question: why?
Read on to find out!
Proud Politicians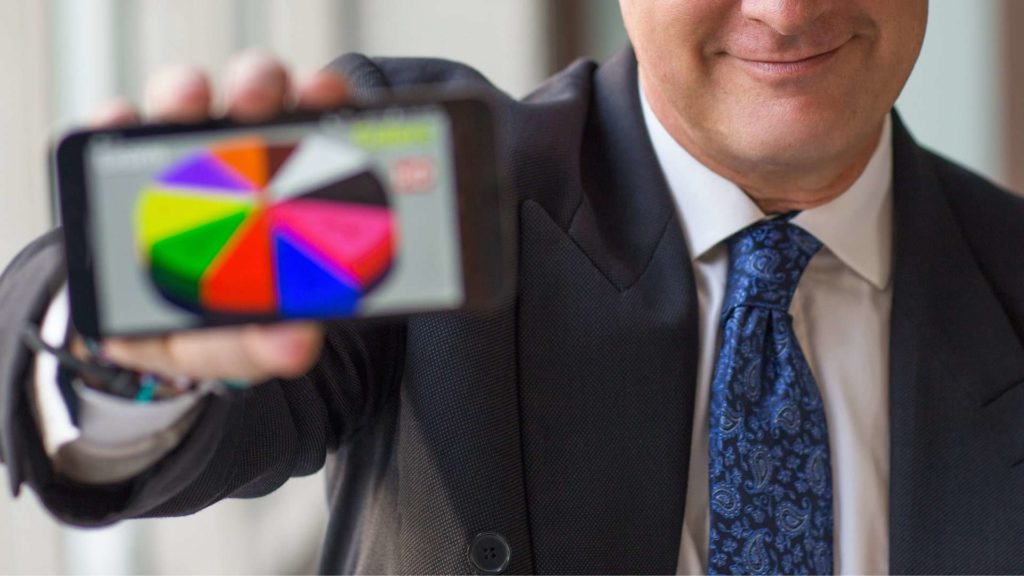 When the people of a country openly elect LGBT candidates to their government, it signals real recognition of the capabilities of an individual regardless of their sexual persuasion.
The former Taoiseach (prime minister) and current Tánaiste (deputy head) was Ireland's first, and the world's fourth, openly gay man from an ethnic minority to be elected as leader of a state.
Moreover, several openly gay politicians (both male and female) hold positions in the current government.
These political candidates have the very proud Senator David Norris to thank. As an early advocate of gay rights, he campaigned for years to decriminalise homosexual acts. He eventually won his case (Norris V. Ireland) in the European Court of Human Rights in 1988.
Rainbow Buses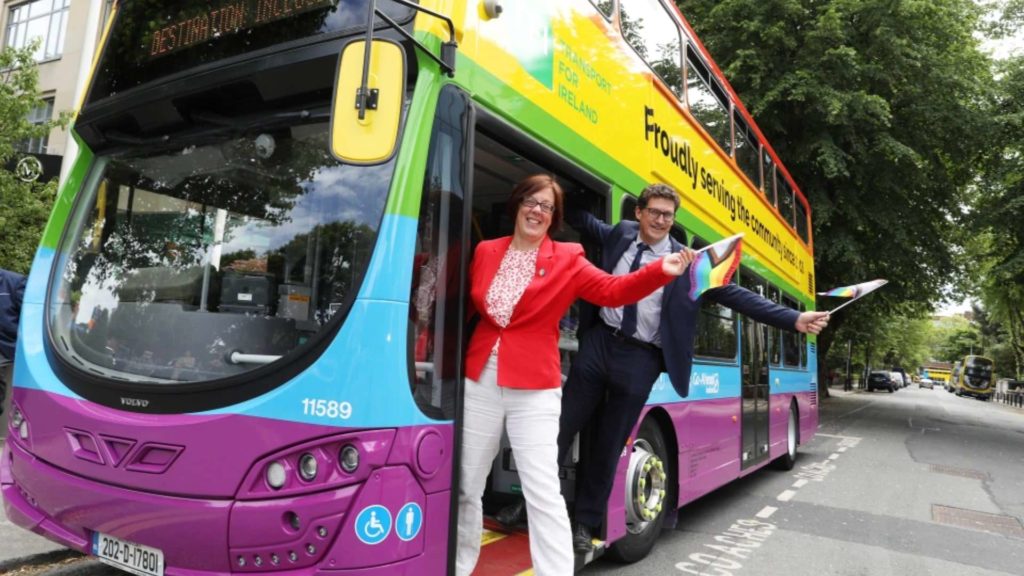 The city's public transport bus service "Dublin Bus" currently brightens up the city streets and suburban roads with their colourful rainbow painted buses.
These aim to promote and support equality, diversity, and inclusion for both their diverse employees and their customers during their Pride campaign.
This highly colourful and visible campaign reinforces the message that Dublin is an LGBT friendly city to visit, live, work and have some serious fun in.
Inside or our and about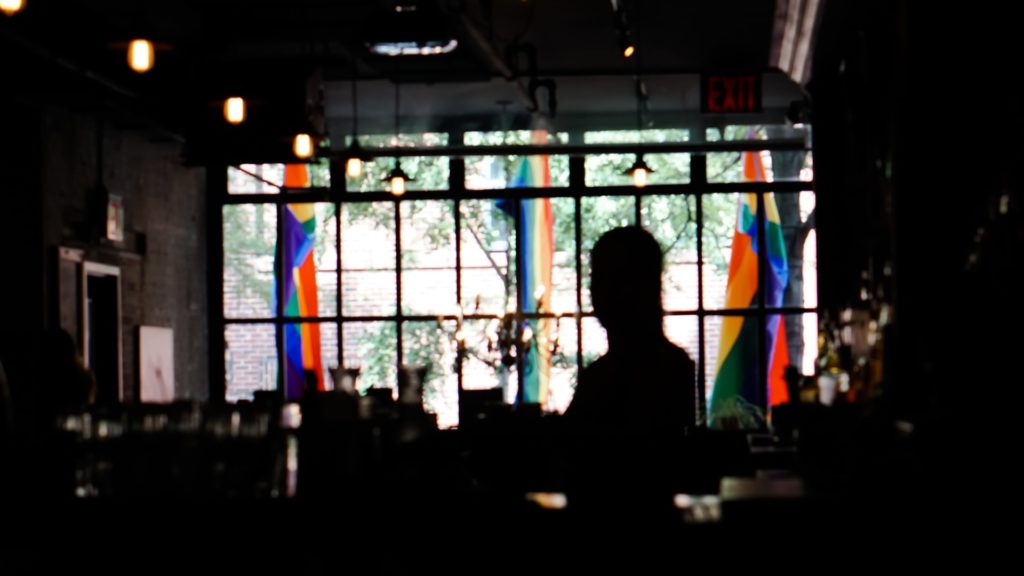 Whether you are socialising in the city of Dublin or venturing farther afield there is a wide variety of specific LGBT friendly hotels, social venues, bars, and clubs to seek out.
In Dublin's city centre there is 'The George', an iconic LGBT bar and nightclub which has been serving the LGBT community since the 1990's. A close second is the 'Pantibar' operated by the legendry drag queen gay rights Activist Panti Bliss (aka Rory O'Neill).
As with any uniquely identifiable group of people, aggressive behaviour from other less inclusive members of society (especially with drink taken) can be a problem especially late at night so you must have your wits about you.
In Dublin, it is safe to say that most people just want to have a safe fun night out so go forth and party. Each of the country's other main cities, Galway, Cork, and Limerick, have their own LGBT scene which is accessible to everyone.
Diverse Dublin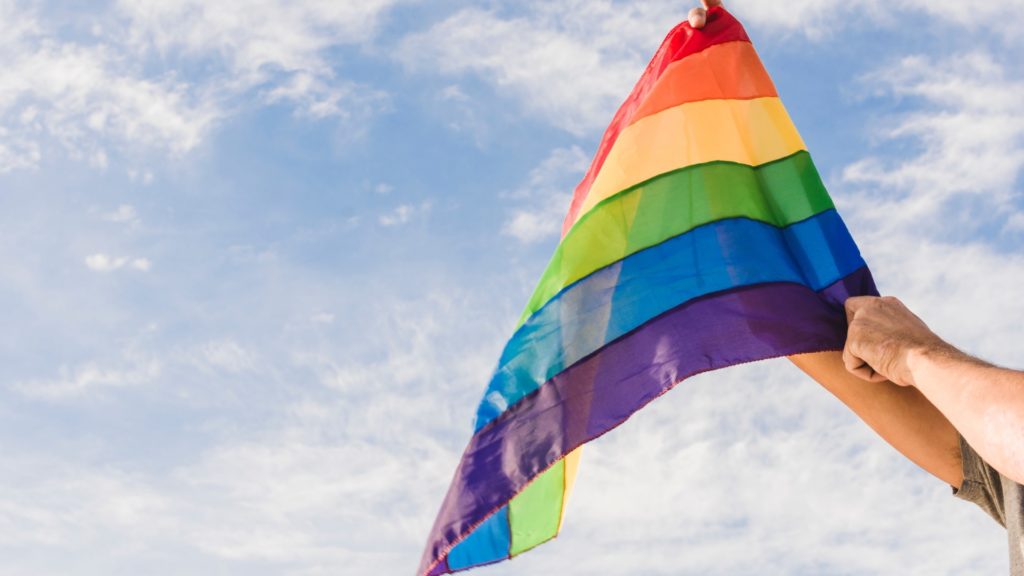 Ireland has become increasingly diverse in the past years, embracing a range of people of different ethnicities from all over the world.
People have been attracted to Dublin for rewarding work in the tech and med-tech industry. The city is the European home to many of the biggest tech companies on the planet.
Others, including members of the LGBT community from other countries, have simply fallen in love with everything that the Emerald Isle has to offer and have chosen to stay here.
Overall, Irish society has become much more inclusive and diverse which is refreshing and reassuring. This is especially for the LGBT community who have had to battle the world over for their rights.
Education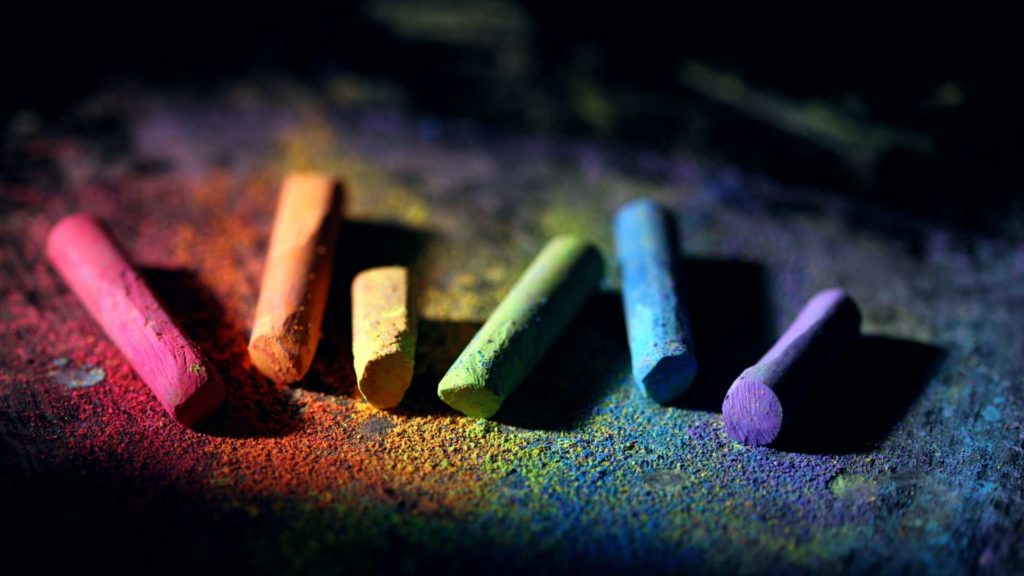 As with all things in life, the best foundation is built with an education.
In Ireland, all schools from Primary to Third level have a duty of care to their students to educate them about diversity, equality, and inclusion. This is done through age-appropriate lessons or workshops during the academic year.
Diversity and inclusion are important for other groups in society, including people with disabilities, different ethnicities, religions, and age. Educating the general population happens through media messaging on billboards, litter bins, public transport, radio, and TV.
---
We hope this article provides you with a general overview of the impactful strides both the government and the people of Ireland have made to make Dublin and the rest of the country a very LGBT friendly place to be.
So, why not visit Ireland for yourself?