Best Non-touristy Irish Towns to Visit by Emily Cosgrove
As a visitor to Ireland, it's very easy to search the Internet to find the top tourist attractions in Ireland. And yes, all of them are unique and well worth seeing.
However, for anyone coming to Ireland you need to know this simple fact. The real treasure lies hidden slightly off the beaten track. You just need to know where to look.
Let's point you in the right direction here starting on the East coast.
DART to Dalkey – (East)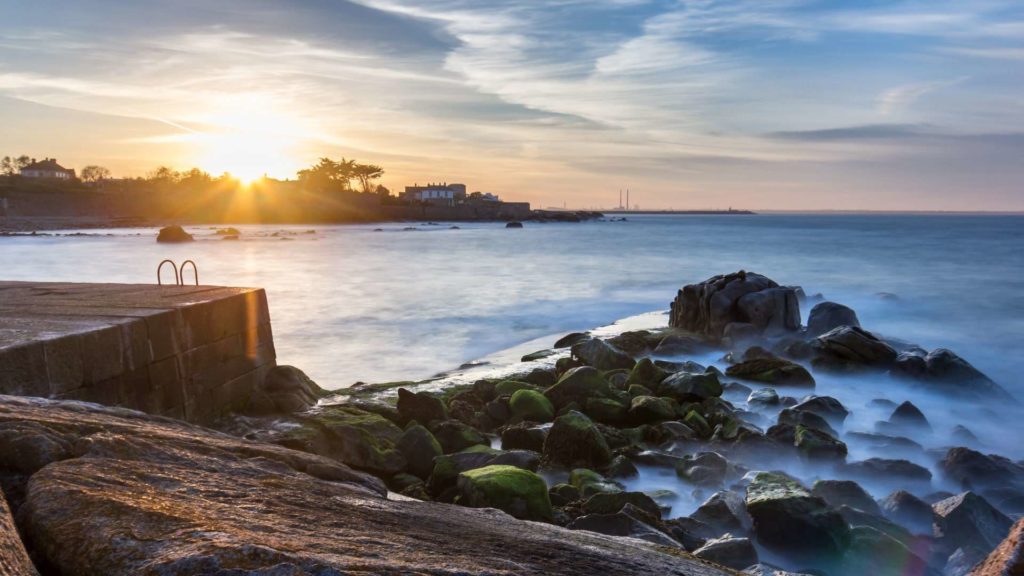 The city centre of Dublin offers an abundance of things to do and places to see. For the more curious, why not take the DART (public transport) southside and head out to the small coastal village of Dalkey.
This quiet village was recently made famous by the Hollywood actor Matt Damon who stayed there during the filming of the movie 'The Last Duel'. It was home to the world famous and much beloved Irish writer Maeve Binchy as well, and the 'Echoes Festival' is held in her honour each year.
You can take a small boat ride to Dalkey Island but if you're feeling very energetic, you can walk up to the top of Killiney Hill to take in a breath-taking view of Dublin Bay.
There is a cute coffeeshop at the bottom of the hill where you can reward yourself with a yummy home-baked slice of cake and cappuccino as well.
Alternatively, you could continue travelling on the Dart as far as the seaside town of Bray. From there you can do the 'Bray to Greystones; walk which is a beautiful hillside coastal walk. Greystones is a delightful little town to visit, home to the very successful 'Happy Pear' wholefood store and café.
Situated between Greystones and Bray is the fabulous Kilruddery House and Garden which has a delightful walled garden, café, and garden shop.
Set in a beautiful woodland setting you could be greeted by a litter of piglets sunning themselves in the field as you arrive.
A Stone's Throw from Kilkenny – (Midlands)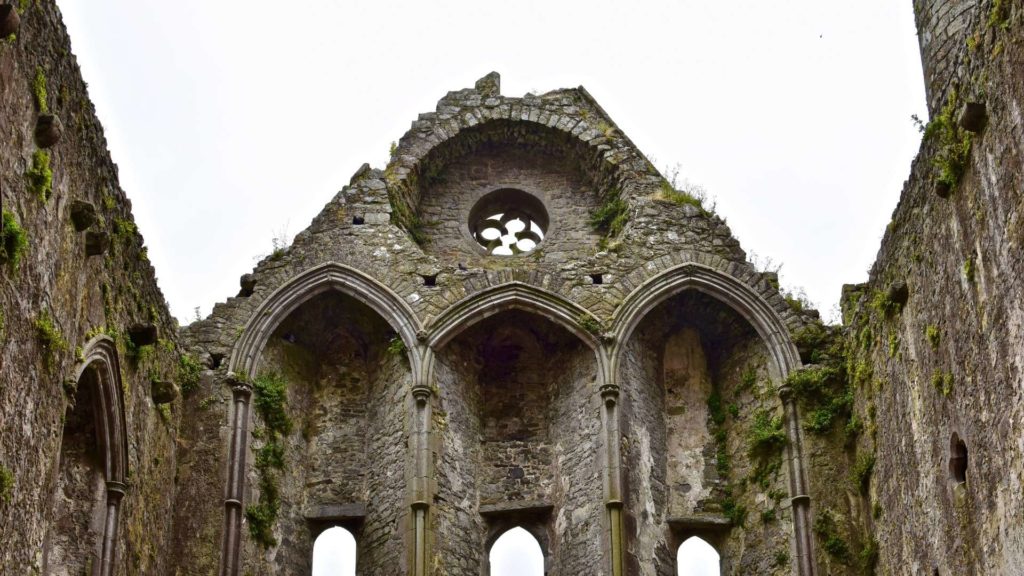 Kilkenny city is full of history and charm with interesting places to see like Kilkenny castle. Our favourite hidden gem to visit in the Marble city is known as 'The Rothe House', located at the mid-point of the Medieval Mile.
Now, as we've said earlier, the real treasure lies off the beaten track. If you're in Kilkenny, then you must head out by Stonyford where you can stop by Knockdrinna for some of their homecooked food.
One thing we do know is that you will not go hungry in Kilkenny. There are plenty of fabulous eateries including the always delicious 'Campagne' restaurant!
From here, you can visit Jerpoint Abbey en route to Thomastown. Just beyond is the best kept secret of all 'Kilfane Garden and Waterfall', which is a magical place to visit.
Alternatively, you could take the winding drive over the river Nore to visit 'Woodstock House and Gardens in Inistioge, stopping at the Blackberry café for tea and cake if required. Afterwards, why not swing by Mount Juliet hotel and golf resort for some five-star treatment before heading onwards for the rest of your journey?
The ABC of Cork & Kerry – (South)
Cork and Kerry are the two diamond counties of Ireland offering magnificent coastal views against a wild and rugged mountainous backdrop. Driving over the Conor Pass into Dingle is not for the faint-hearted, but it is worth the fear!
The breath-taking drive along the Ring of Kerry is a feast for the eyes. 
If you want to get truly far away from the madding crowd then 'the' only place to consider is 'The Lost Cottage'. It's situated in the middle of nowhere, so expect some spectacular scenery.
Situated at the base of the Slieve Mish Mountains is the town of Annascaul. A must visit is the 'South Pole Inn', home to the world-famous explorer Tom Crean. The pub is fun filled with quirky memorabilia and friendly staff.
Heading farther south along the wild Atlantic coastline you will take in more quaint towns and villages as you head to the fishing town of Castletown-Bearhaven.
This fishing town is located on the Beara Penninsula and is home to a Buddhist Retreat centre if you really need to get away from the crowds or reconnect with your inner zen.
There are many stunning beaches nearby, including Ballydonegan beach. Be sure to take in the villages of Allihies and Eyeries, home to some beautifully painted houses and a sensory garden.
For more thrills, why not take the cable car out to Dursey island? It's a wild ride!
Beautiful Baltimore and the islands of Cape Clear, Sherkin and Heir are further along the most southern tip of Ireland. Down by the harbour is where all the action happens both on and off the land.
Water sports, fishing and boating activities are the focus here during the holiday season!
After a busy day of activity on the water, there is nothing nicer in the world than sitting outside Bushes bar with a pint in hand, having a chat, and watching the sun go down. You can likewise pop next door into the La Jolie Brise for a wood fired pizza.
The Wild West of Connemara – (West)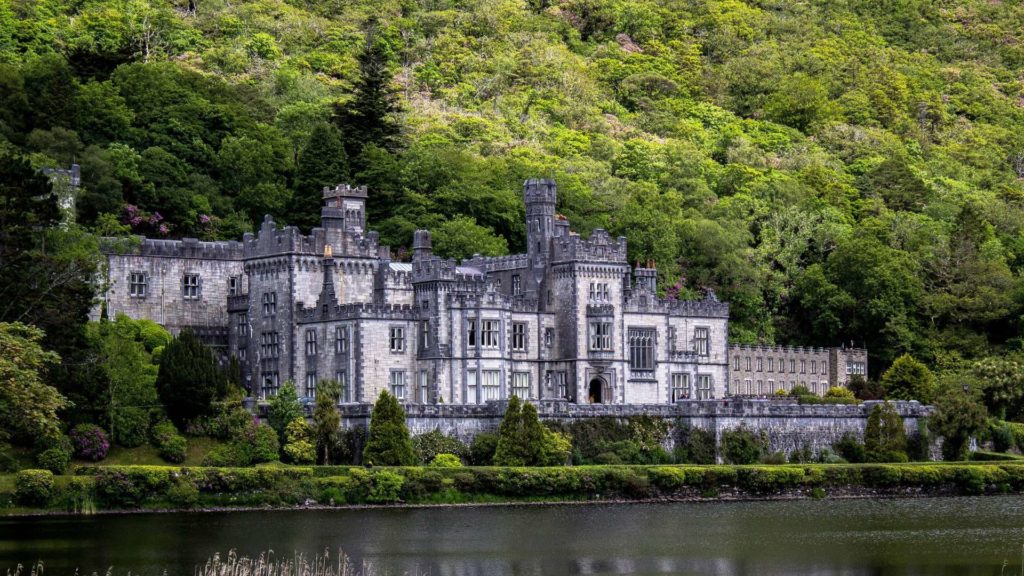 Connemara is home to the beautiful Burren. Known as the 'Gaeltacht' of Ireland because most of the population are native Irish speakers.
Each summer, thousands of schoolchildren from all over the country descend on the small towns and villages to attend Irish college to improve their language skills.
While visiting this part of Ireland during the summer months is busy, there are some quiet places to visit. You just need to know where to look. 
You can check out the remote and charming Screebe House in Rosmuc. It's in the middle of nowhere beside a lake which is renowned for fishing.
If you need to see and do more, why not make your way over to Renvyle? As you drive along the long and winding road from Maam cross, check out Clifden, and Kylemore. You must also take a detour to check out the beautiful building and gardens of Kylemore Abbey, which you won't regret.
Then, head on to Renvyle where you can enjoy the family hospitality on offer at Renvyle House and Resort. There is something majestic, yet pre-historic about the wide-open barren spaces of the Burren that never ceases to amaze.
Dodge the Crowd in Donegal – (North)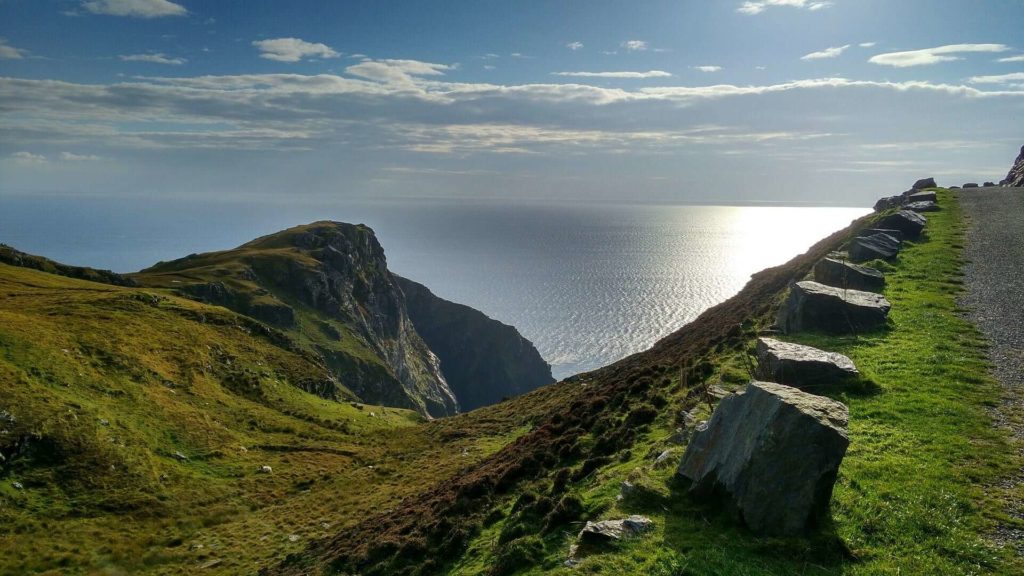 Donegal is renowned for its amazing beaches and is well worth the trek. There are many villages and towns along this coastline that are worth visiting.
One of the more interesting places to visit in Donegal is Dunfanaghy, which is a village overlooking the shores of Sheephaven bay. 
You could reward yourself with a stay near Lough Swilly in the fabulous Rathmullen House or go for a luxurious B&B and check into the wonderful Frewin Country House in Rathmelton for a very private quiet stay.
From there, you can do some sightseeing in the area, taking in the Fanad Light House. Another stunning place to visit while you are in this area is the spectacular Glenveigh National Park and Castle. 
---
I hope that you will find this journey among the hidden gems of Ireland interesting and helpful. What you will find on your visit to each, and every part of Ireland, is that there will always be a moment on your travels where you will marvel at something.
So, when you are trying to get away from the hustle and bustle of life, there's no better place to do so than in Ireland. So, why not come see for yourself?