Why Dublin Should Be on Your Bucket List: A Quick Guide for First-Time Visitors
If you're planning a trip to Europe, you should definitely put Dublin on the top of your go-to list.
Apart from the breathtaking natural views, youre going to have a good time exploring Dublin's unique culture and its captivating arts and music scene, and meeting some of the friendliest Irish locals and fellow travelers around.
Trust us, you don't want to miss out on all the amazing things this city has to offer! To learn more, we have compiled a list of reasons why Dublin is good to visit!
Is Dublin a good place to visit?
Dublin's Attractions Are Timeless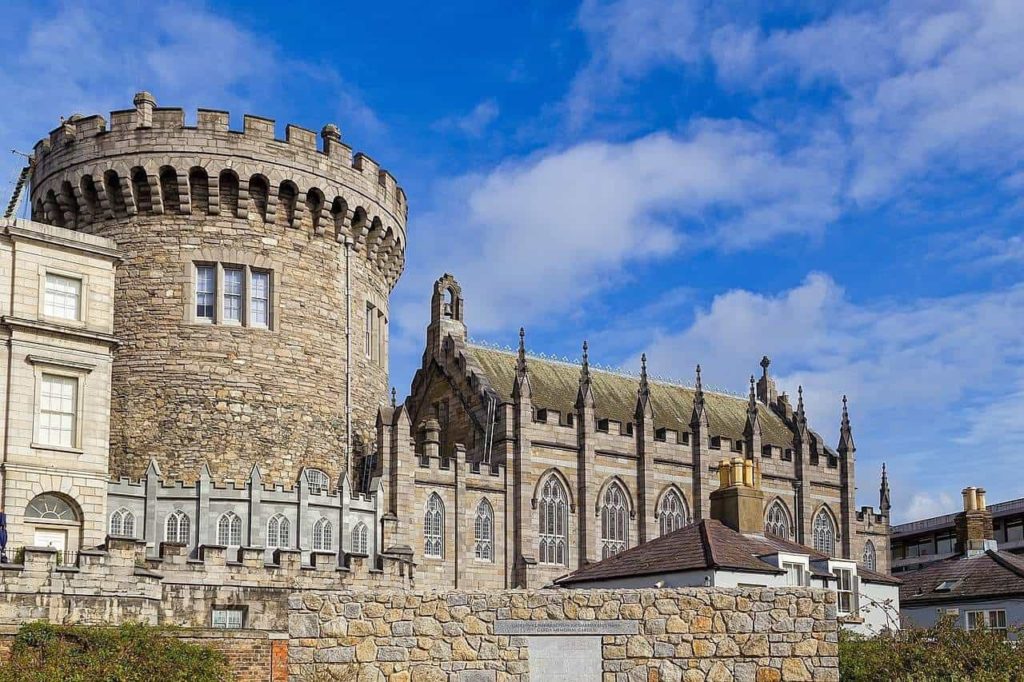 Dublin is home to many top tourist sites that are worth exploring. Among them, the places below are our favorites.
St. Patricks Cathedral
St. Patrick's Cathedral is one of the tallest cathedrals in Ireland. Even from afar, you can see the cathedral's spike reach out to the skies, so it's hard to miss this one.
Here, you can join a guided tour to learn more about its journey throughout the years and explore the cathedral's main historic areas.
Or, you can just simply explore the adjacent grounds, where you can admire the cathedral's breathtaking architecture from a distance while taking a peaceful stroll.
Dublin Castle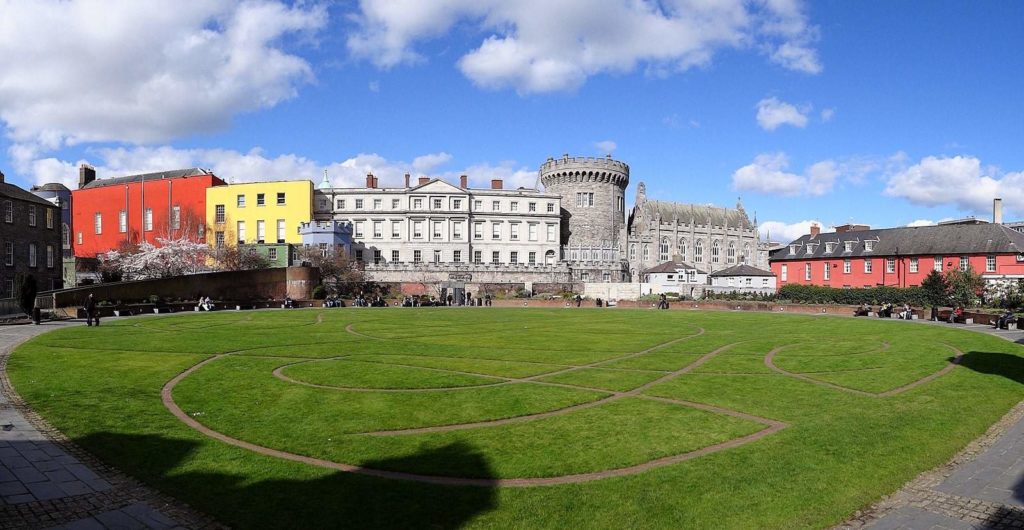 The Dublin Castle is one of the most significant buildings that has played an important role throughout Dublin's history, up to modern times where it serves as a venue for official events like presidential inaugurations, meetings, and other government events.
Here, you can take a guided tour to learn about its history and admire the artwork and architecture of the castle's interior. You can also take a walk on the adjacent grounds and explore the castle's gardens.
Temple Bar Street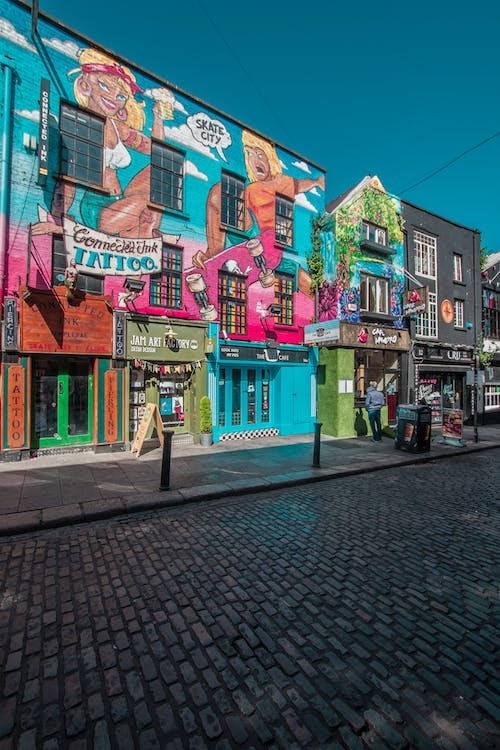 Temple Bar Street is famous mainly for its nightlife and cultural attractions, but one of the things that immediately catches the eye is the vibrant street art around the area.
You can witness colorful murals and graffiti adorning the walls and buildings, as well as abstract designs and messages that touch on political and social matters.
Samuel Beckett Bridge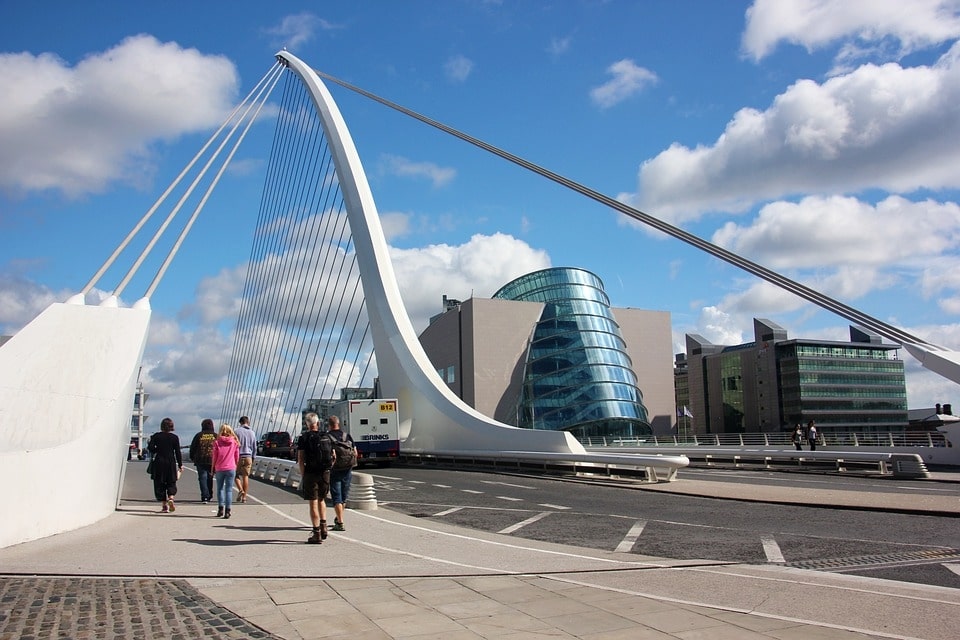 The Samuel Beckett Bridge is one of Dublin's modern architectural wonders, resembling Ireland's national symbol, the harp.
While it already looks breathtaking during the day, it's worth taking a stroll at night to see the bridge's lighting display blending with the lights of the nearby Google headquarters.
Guinness Storehouse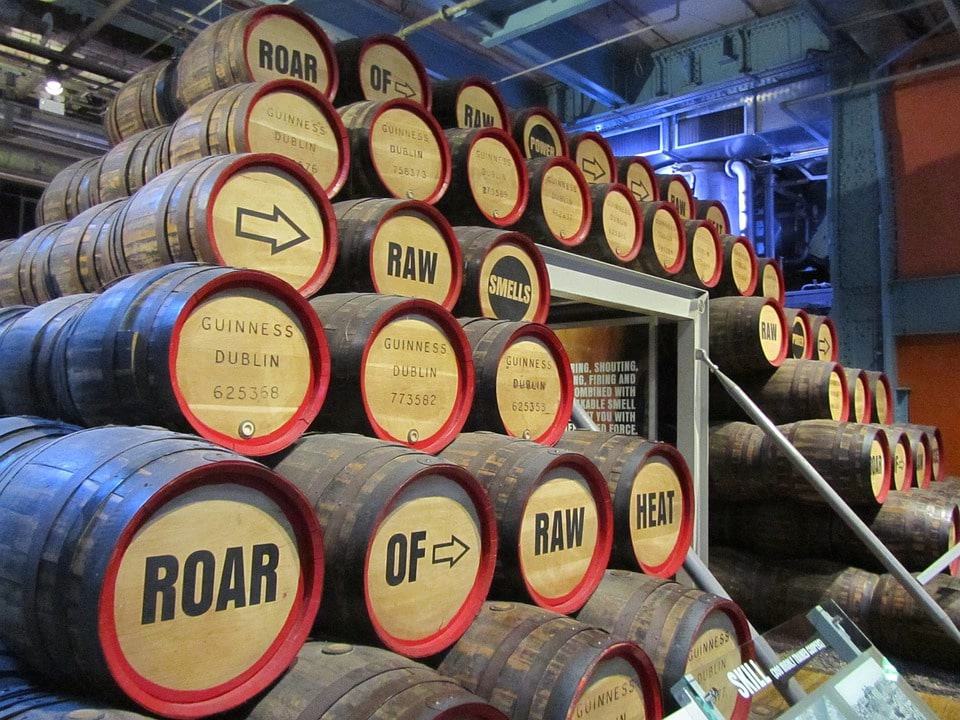 At the Guinness Storehouse, you can learn the history of Guinness – the famous Irish beer. Apart from that, you'll also get to see the brewing process up close and enjoy a taste of it while enjoying the panoramic view of the city.
Jameson Distillery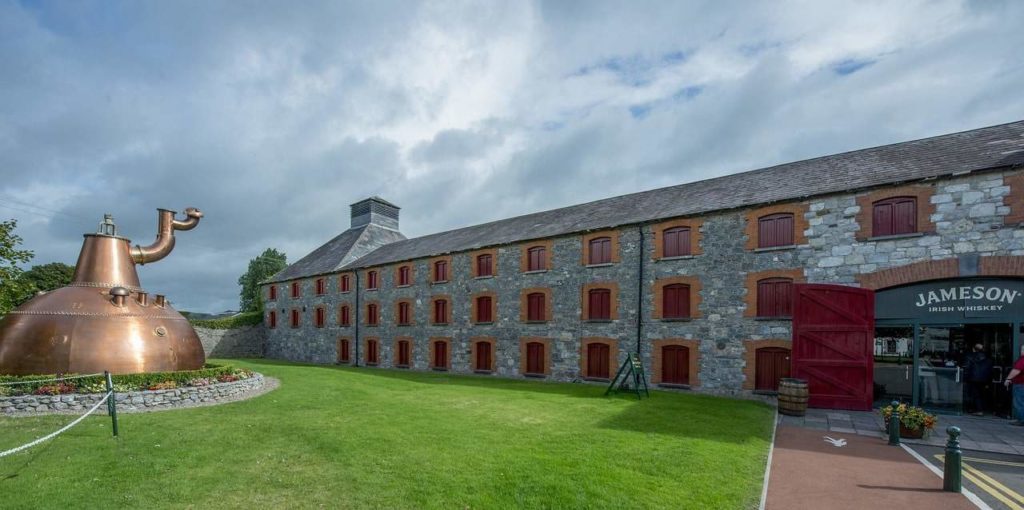 Jameson Distillery is another popular attraction where you can get a wonderful whiskey-tasting experience. Apart from that, you'll also get to learn about the whiskey-making process and even get the chance to craft the perfect whiskey cocktail yourself.
Dublin Offers a Variety of Outdoor Activities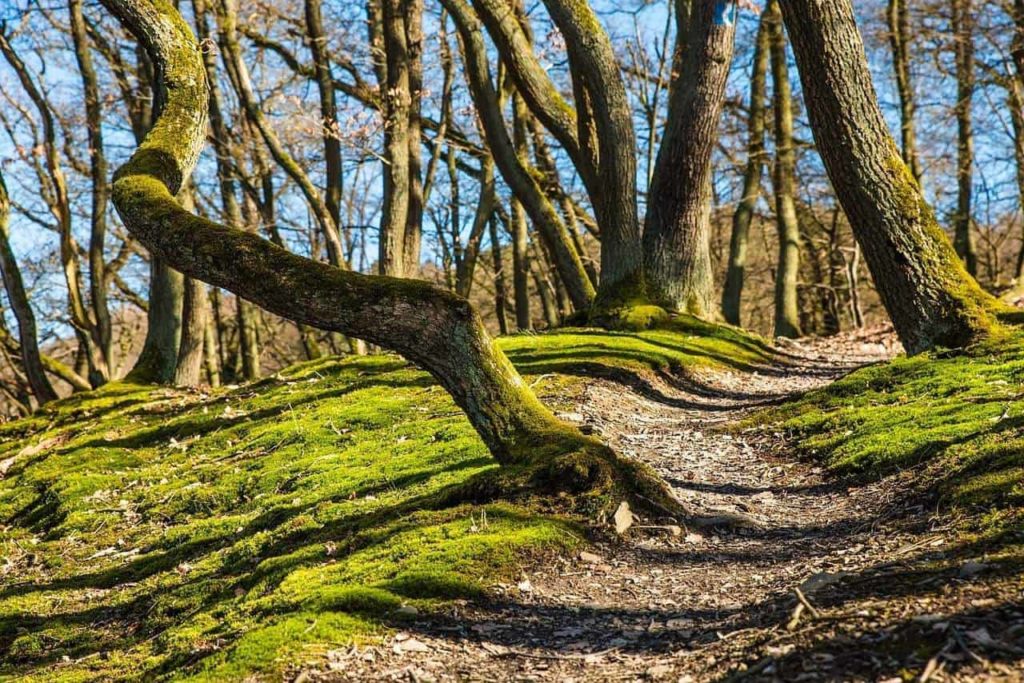 Apart from sightseeing, Dublin offers a range of activities that cater to different interests.
For outdoor enthusiasts, there are plenty of opportunities for hiking. Some famous trails include the cliffs of Howth, forests in Ticknock, and Tibradden Wood.
If you feel like going on a cycle ride, you can ride around Phoenix Park or around Howth's perimeter. Water activities are also accessible, such as kayaking along River Liffey and surfing at Dollymount Beach.
There's also a Dublin Bay cruise if you prefer to view the cityscape from the water instead of exploring on foot.
Dublin Is Home to an Array of Cultural Museums and Marvels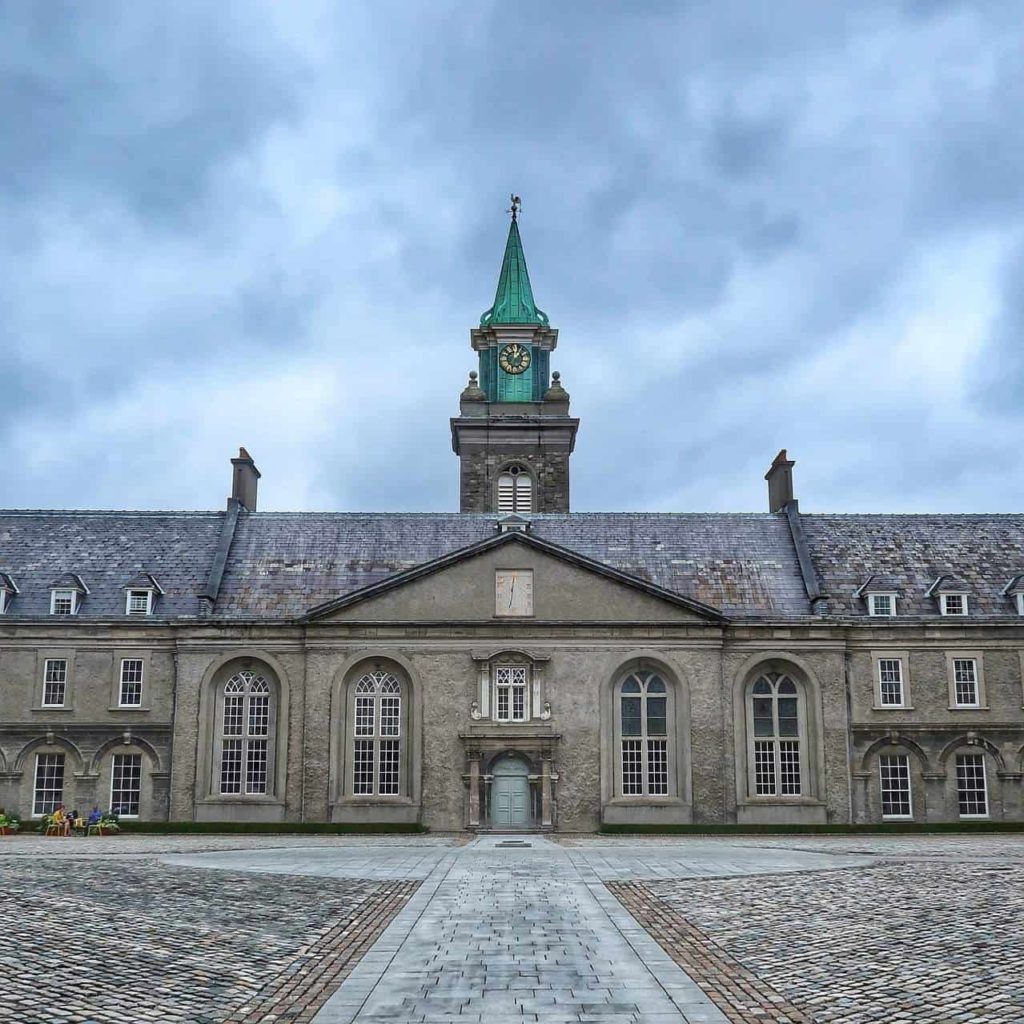 For those interested in history and culture, Dublin has many museums and historical sites to explore.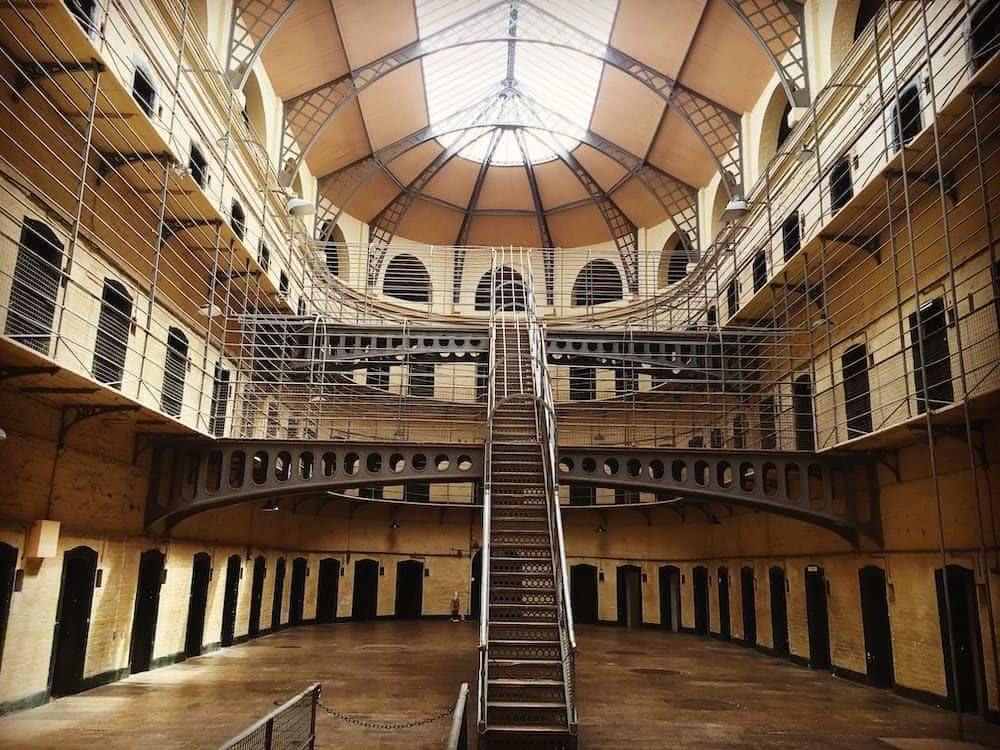 The Kilmainham Gaol is a must-visit attraction for anyone interested in Irish history, as it played a pivotal role in the fight for Irish independence.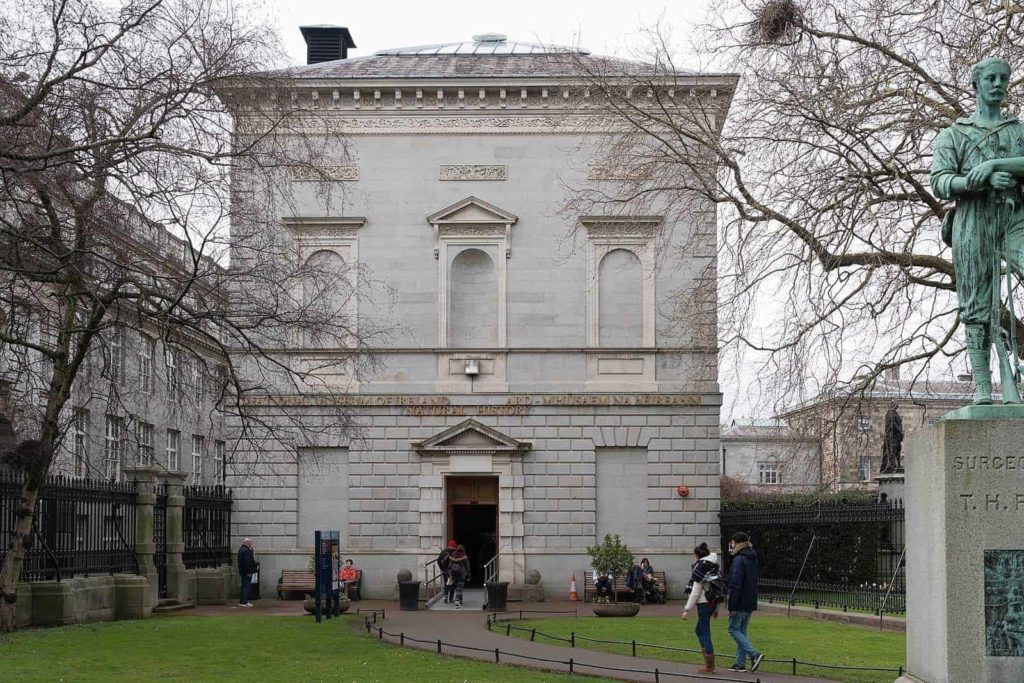 The National History Museum of Ireland – also called the 'Dead Zoo' – is filled with geological exhibits and skeletons of animals in Ireland.
While many of these historical sites charge a modest fee, you can still experience the feel of the olden times in Dublin without spending a single penny!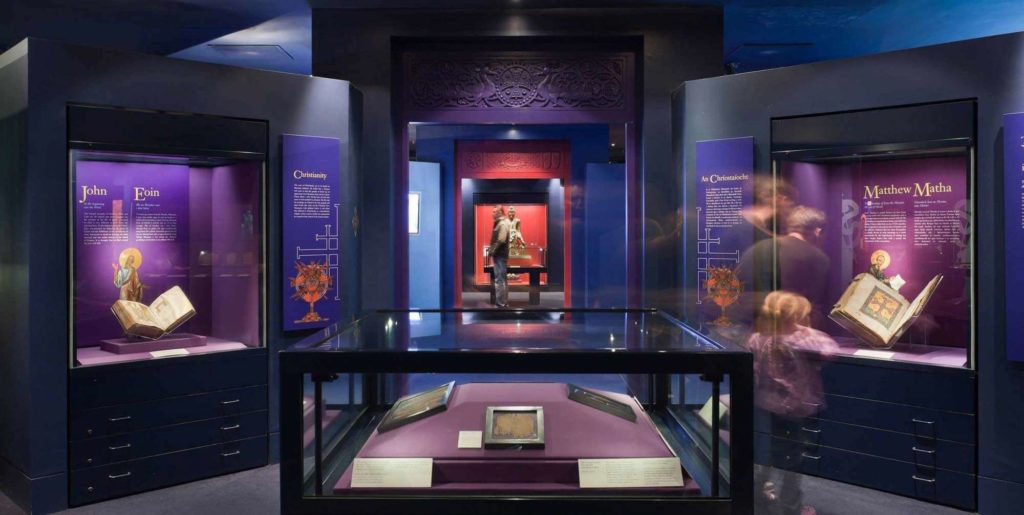 Head over to Chester Beatty Museum, which is a free museum with unique artifacts and the earliest Arabic text (and don't forget to check out their roof garden).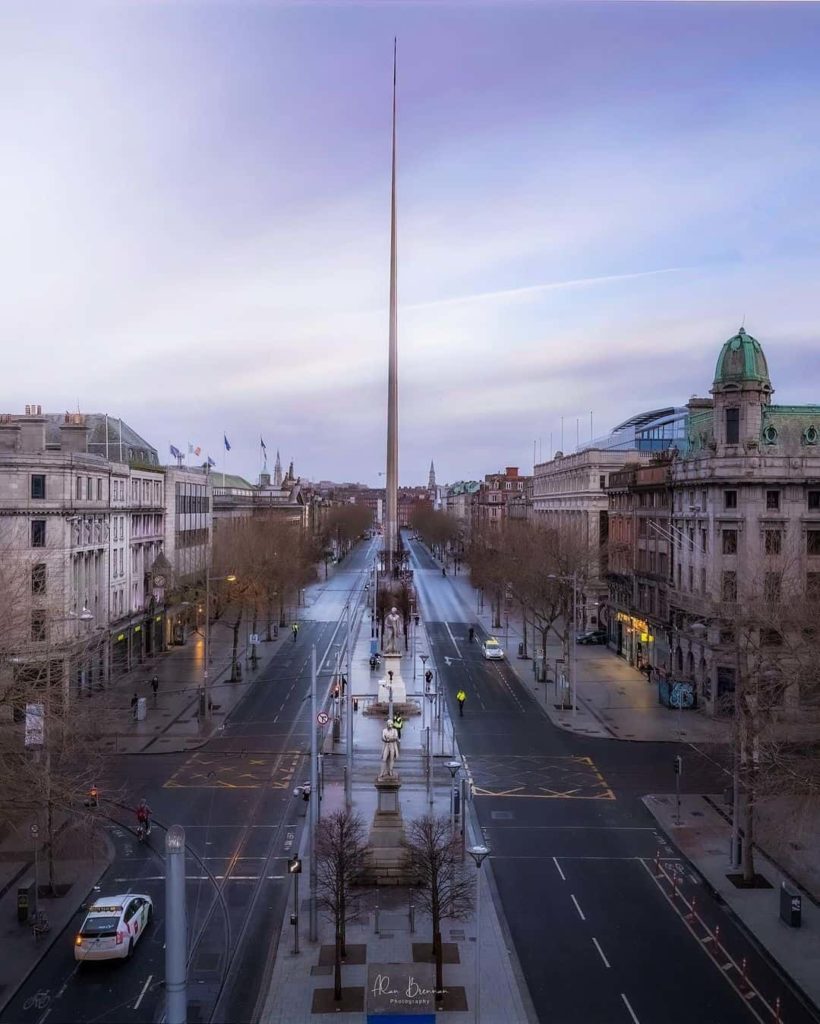 You can also take a stroll down O'Connell Street, where you can observe several monuments such as the Spire of Dublin and the statue of Daniel O'Connell, the man who inspired the street's name
Dublin's Pub Culture Is Vibrant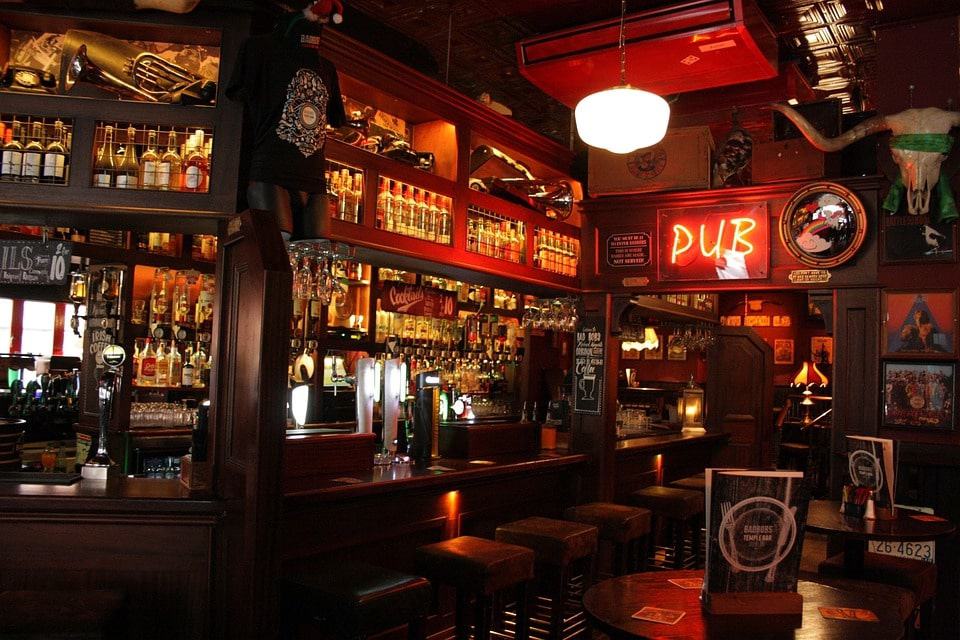 We're not done talking about culture, because pub culture in Dublin deserves a separate and honorable mention!
Pubs are in the heart of Irish culture, so you can definitely expect a lively and electric atmosphere that guarantees a great night out of drinking Guinness or other local craft beers.
But it's not just about drinks – the best part of Dublin's pub scene is that you get to socialize and make new friends while listening to good live music!
Some of the notable pubs in Dublin include the infamous Temple Street Bar, The Brazen Head, and the Long Hall Pub.
Dublin's Food and Drink Scene Is Impressive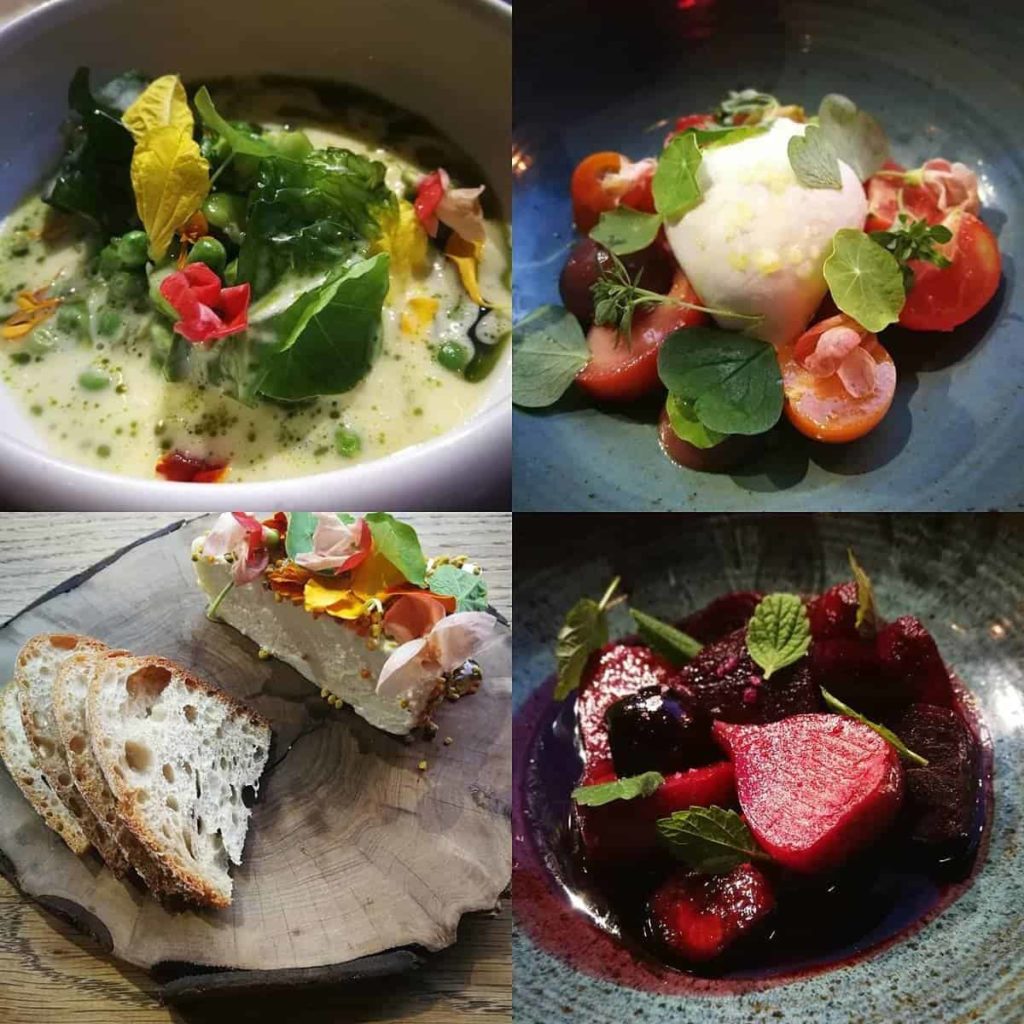 Dublin's food scene is as diverse and vibrant as the city itself, with many excellent restaurants and cafes to choose from.
You can indulge in traditional Irish cuisine if you want to elevate your Dublin experience, or you can satisfy your cravings for sushi, burgers, burritos, Chinese, Italian, or anything else that reminds you of home.
With many tourists and expats in Ireland, you can rest assured that Dublin offers a wide variety of familiar dishes.
And if you are interested in wine, you will be pleased to know that Dublin boasts a thriving wine culture, with an impressive selection of wine bars and shops to choose from.
Many of these wine bars offer both local and international wines, and some offer wine tastings to allow you to sample the selection before making a purchase. Some of our favorite wine bars include Piglet Wine Bar, Frank's, and Fallon and Byrne.
Dublin Offers a Variety of Shopping Experiences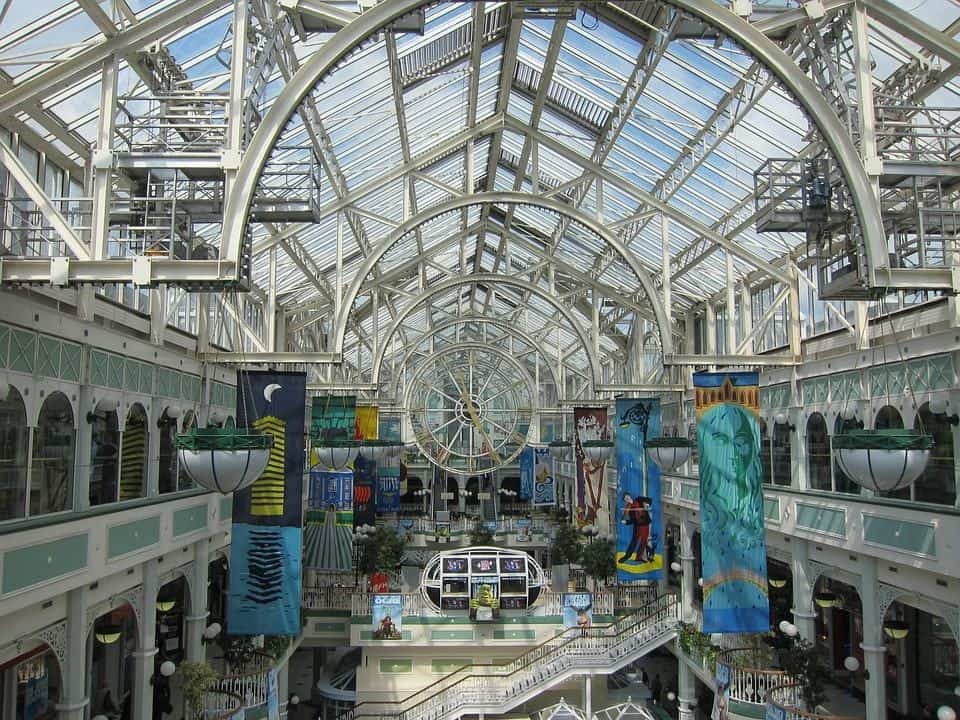 In Dublin, you have many shopping options to explore, from small local markets to large shopping malls.
If you are looking for international brands, you can head over to Grafton Street or visit Liffey Valley Shopping Centre.
You can also go buy locally-made products and unique souvenirs at smaller, independent shops such as the Irish Design Shop, and those found in Temple Bar Market. In addition to that, the Dublin Flea Market is a great place to find unique and affordable vintage items and handmade crafts.
Dublin celebrates sports

Dublin is a sports-loving city, with a vibrant sports scene that includes rugby and football, as well as the more unique ones like Gaelic Handball and Hurling.
Visitors can attend matches at famous venues such as the Aviva Stadium or Croke Park.
Dublin Is a Hub for Literature and Art Enthusiasts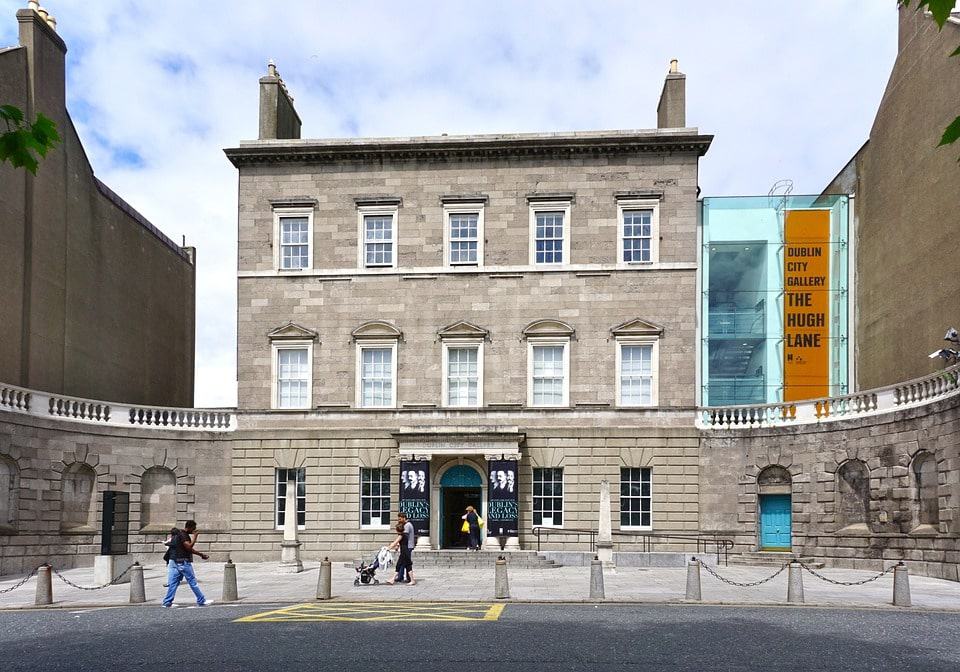 If you are into literature and art, Dublin has a lot to offer.
You can explore the many art galleries and museums in the city, including the Irish Museum of Modern Art, the National Gallery of Ireland, and Hugh Lane Gallery.
The Dublin Writers Museum is also a must-visit attraction for book lovers, as this museum houses the works of some of Ireland's famous writers like Oscar Wilde, James Joyce, and many others.
Dublin's Music and Theater Scene is a Treat for the Senses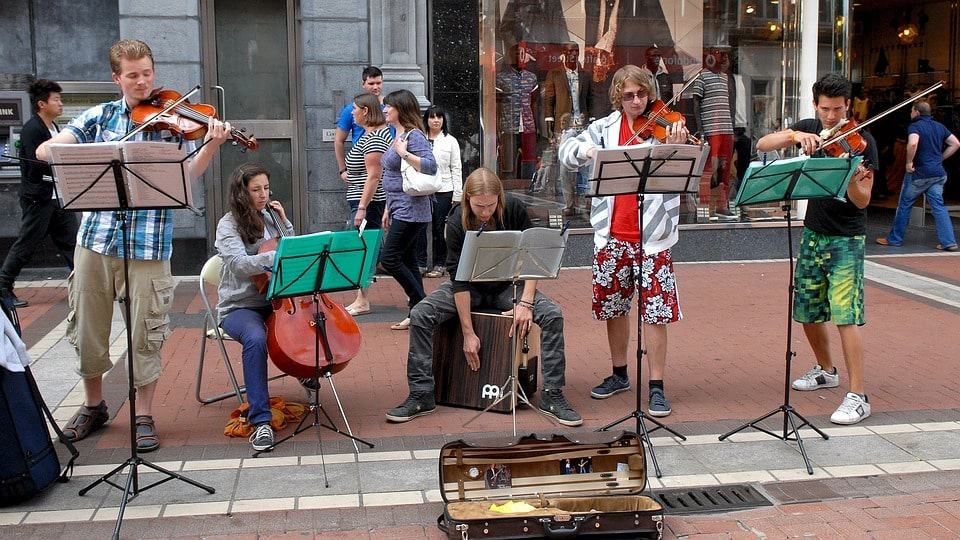 Dublin's music scene is more than just traditional Irish music, it's also about contemporary sounds.
Walk along Grafton Street and you'll see local musicians playing a range of genres, from rock to pop (and traditional Irish music, if you are lucky!), as well as other buskers like poets and mimes.
Or you can head over to live music venues if you prefer to sit and enjoy live music and storytelling.
The city is also home to many theaters, showcasing both traditional Irish plays and modern musicals.
So, if you're in the mood to witness the works and performances of Ireland's great playwrights and actors, you can catch a show at one of the numerous theaters in the city, including the renowned Abbey Theatre and the Bord Gáis Energy Theatre.
Dublin's Lush Green Parks Offer a Peaceful Escape From Urban Life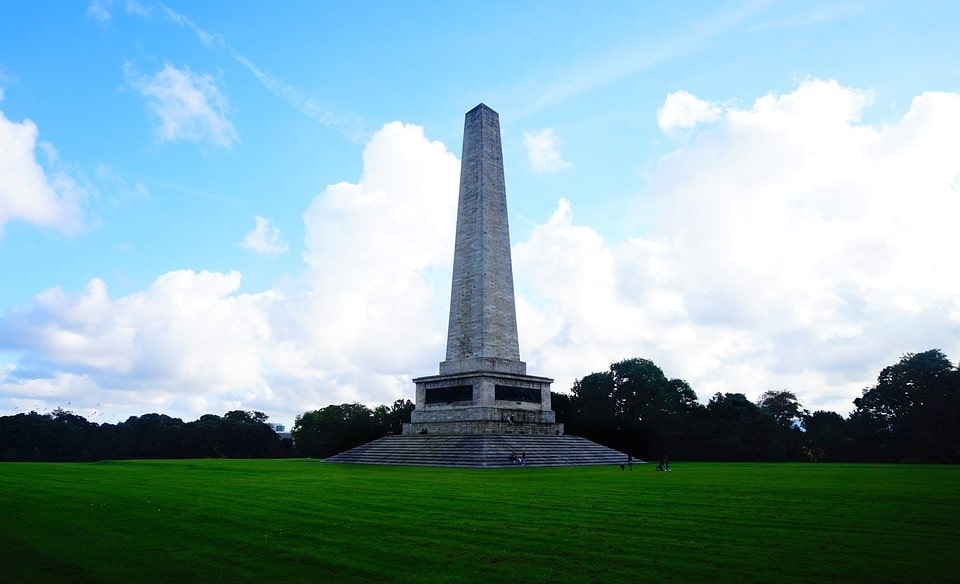 Despite being a bustling city, Dublin has plenty of green spaces where you can relax and just exist.
You can unwind with a smoothie under the shade of trees at the National Botanic Gardens or rent a bike and explore Phoenix Park, which is the largest urban park in Europe.
Is Dublin safe for tourists?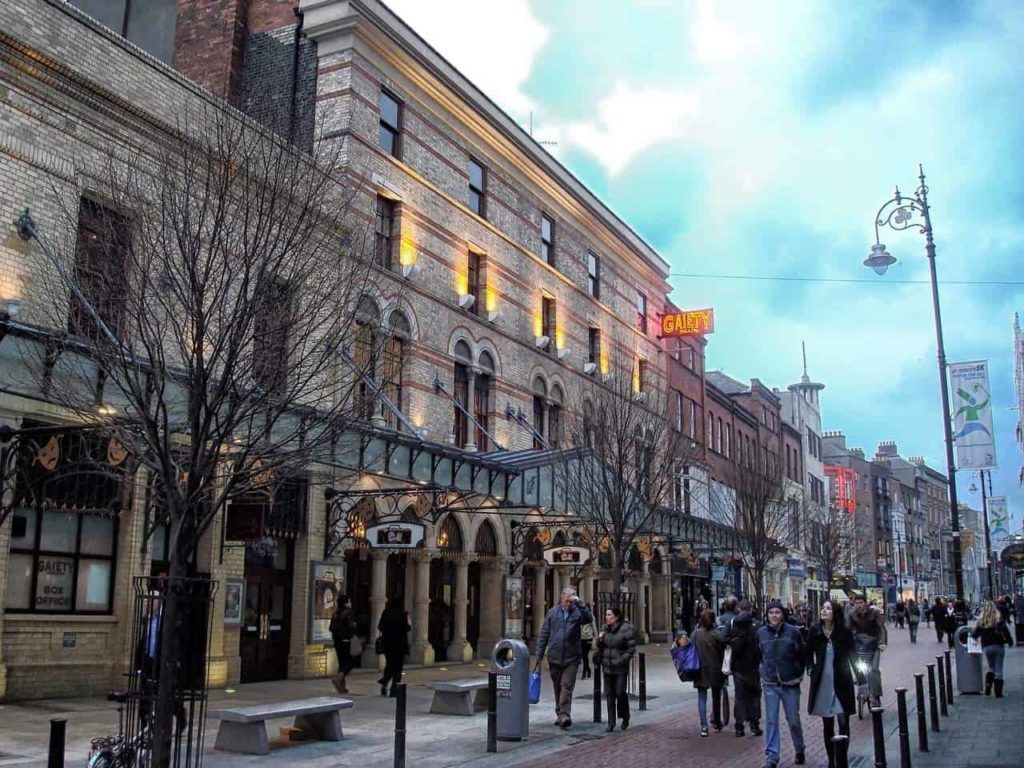 Dublin is generally a safe city for tourists.
You can easily spot the presence of police officers, which can give you a sense of security knowing they're around to help when needed. CCTV cameras are also installed in many areas around the city, as well as in public transport, which makes Dublin a good place to live in.
In fact, a survey shows that 98% of vacationers felt safe and secure during their stay in Dublin.
Still, it's important to take necessary precautions and be mindful of your surroundings. Like in any other major city, pickpocketing and scams can happen in crowded areas.
So, keep your valuables close at all times. Be wary of suspicious individuals approaching you, and avoid walking alone in dark areas, especially at night.
Ways to Get Around Dublin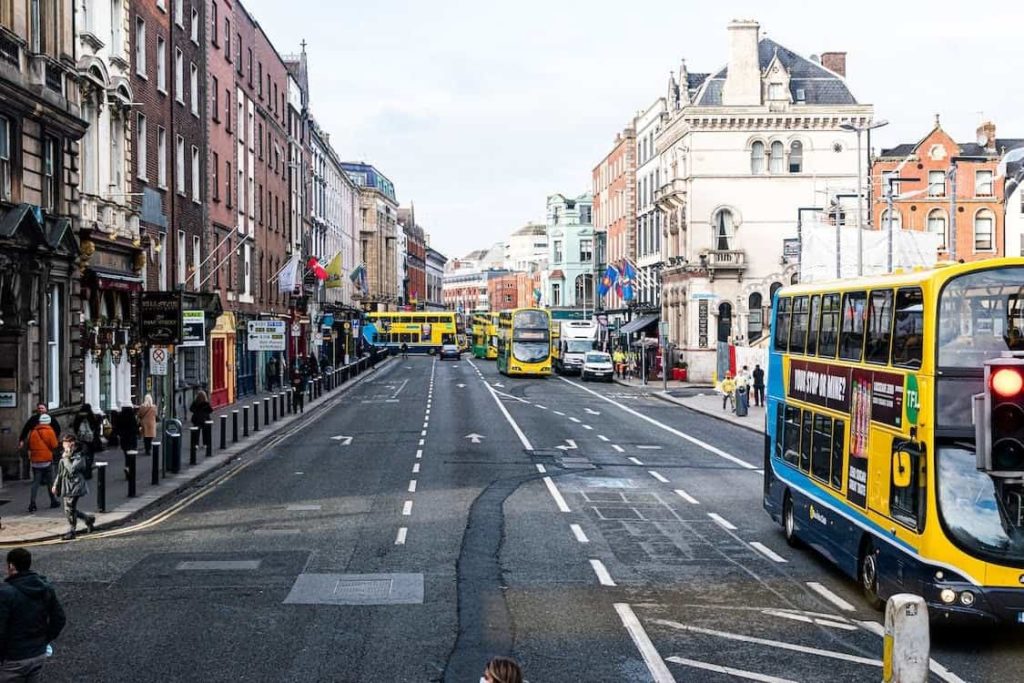 Dublin has plenty of transportation options for you to choose from. You can take advantage of the fantastic public transportation system, which includes buses and trains that run around the city center and link to other major cities and rural areas in Ireland.
Instead of hopping on the city bus, you can opt to ride on Dublin's trams called Luas which run on the same road as buses in some areas.
If you rather want to experience the beauty of Dublin while getting some exercise, renting a bicycle is a great idea. Dublin is known for being cycle-friendly, and cycling is a fun and healthy way to stay active while sightseeing.
Or you can just take it slow and walk together with other people strolling around. After all, walking is the way to go here.
Best Time to Visit Dublin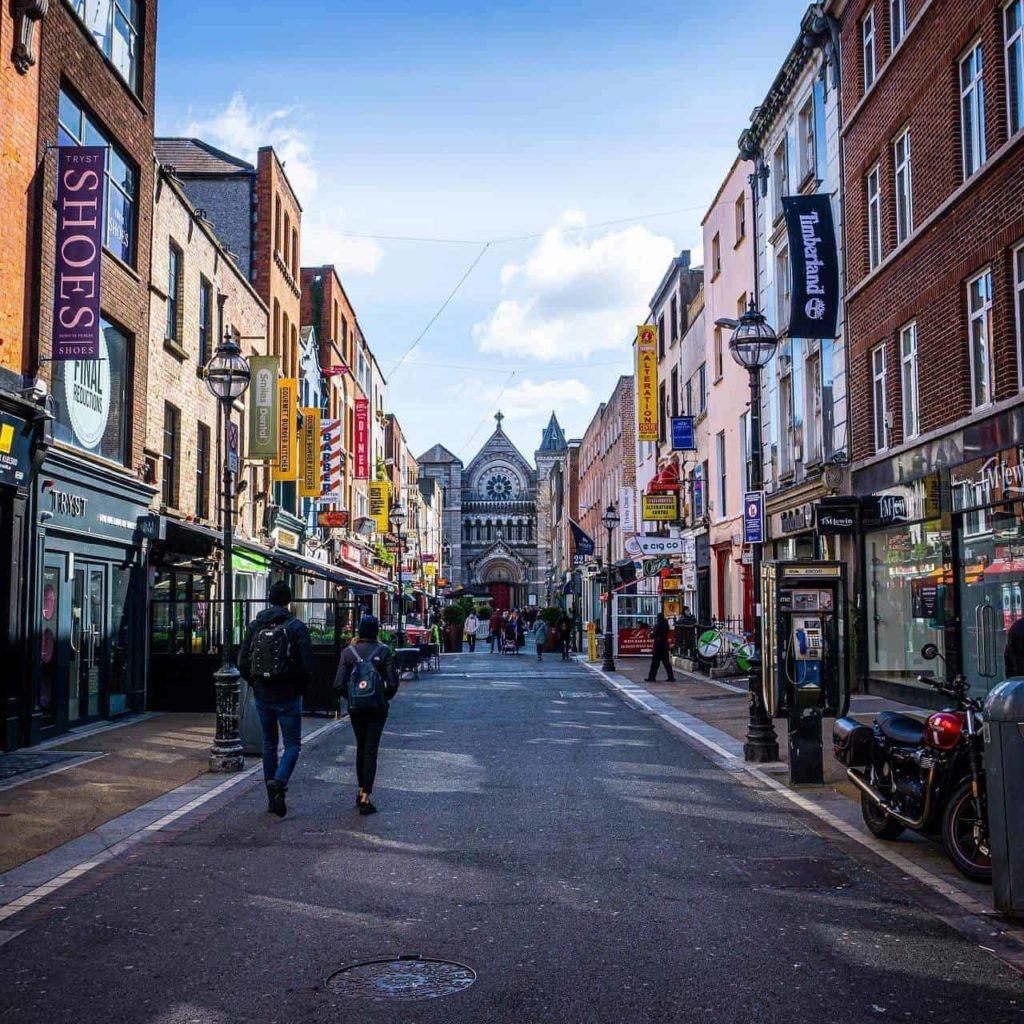 Dublin is a year-round destination with plenty of attractions and activities to enjoy no matter when you visit. However, we do have some recommendations for the best times to visit to make the most of what Dublin has to offer.
June to August for Better Weather
Dublin is at its warmest during the summer months of June to August, a perfect time to explore Dublin's attractions and outdoor activities.
However, with so many festivals and events taking place during these months, it can get pretty busy as a lot of tourists also flock to the city. So, expect things to be a bit more expensive due to higher demand.
March to May, for a less busy Dublin
Another great time to visit Dublin is from March to May, when the city is beginning to warm up for the summer season but without the crowds of tourists that come during peak season.
During these months, you can still enjoy a variety of festivals and events, including St. Patrick's Day, the Irish Grand National, and the Five Lamps Arts Festival, among others.
So, if you want to experience the best of Dublin without breaking the bank, consider visiting during these months.
How much do accommodations cost in Dublin?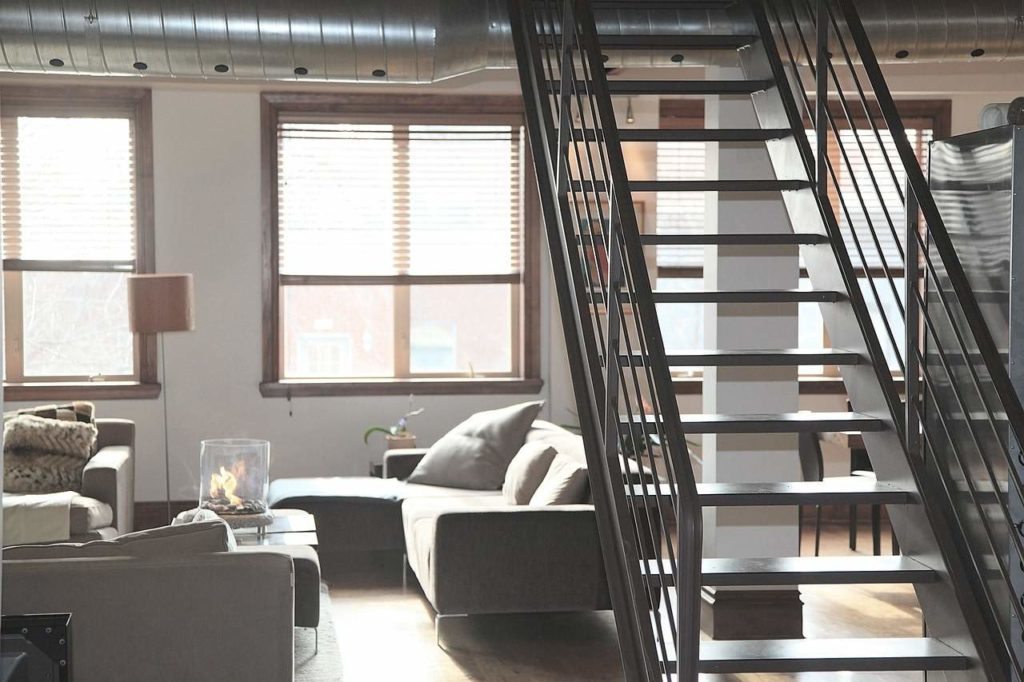 You will probably spend around €32 to €120 for accommodations in Dublin, depending on the type of accommodation you choose to stay in. You can look at the price ranges of each type of accommodation below.
*Price range can be higher, especially for B&Bs with a higher level of luxury.
As you can see, hostels are the cheapest option (but the best way to make new friends!)
Staying in a B&B gives you the chance to cook your own meals, making you feel like you are a true Dublin local. If you prefer to have all your needs taken care of, hotels are a hassle-free option.
Nonetheless, B&Bs and hotels tend to be pricier, especially if you want to stay in the heart of the city.
Again, If you're planning to travel during peak season or for a special event, be sure to book your accommodation well in advance to ensure availability. Plus, booking early may even land you some discounts or special deals.
Are Dublin's accommodations more expensive than other cities?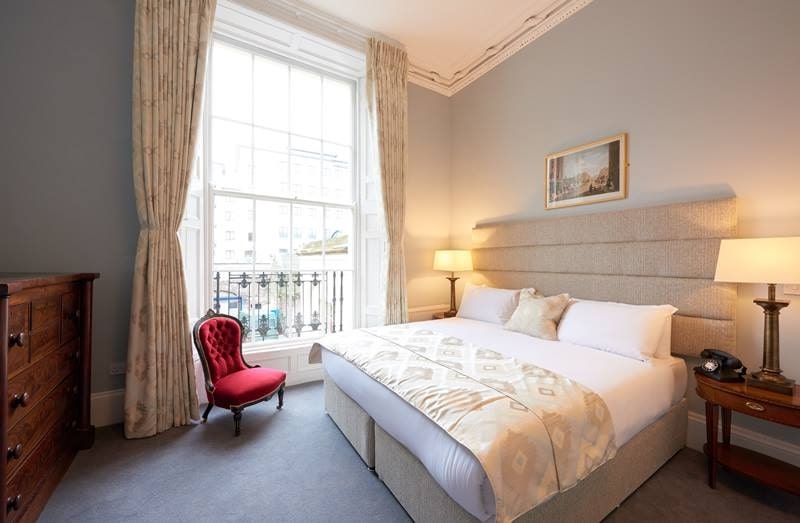 When compared to London, Dublin's accommodations are slightly more expensive. However, when compared to other major cities in Ireland, the rates are slightly higher than Limerick, comparable to Waterford, but relatively cheaper than Galway and Cork.
Take a look at the table below to see the median prices of hotel accommodations in the cities mentioned:
| City | Median hotel price (for 1 night) |
| --- | --- |
| Cork | €122 |
| Galway | €119 |
| Waterford | €115 |
| Dublin | €110 |
| Limerick | €99 |
| London (UK) | €91 |
Why are accommodations in Dublin so expensive?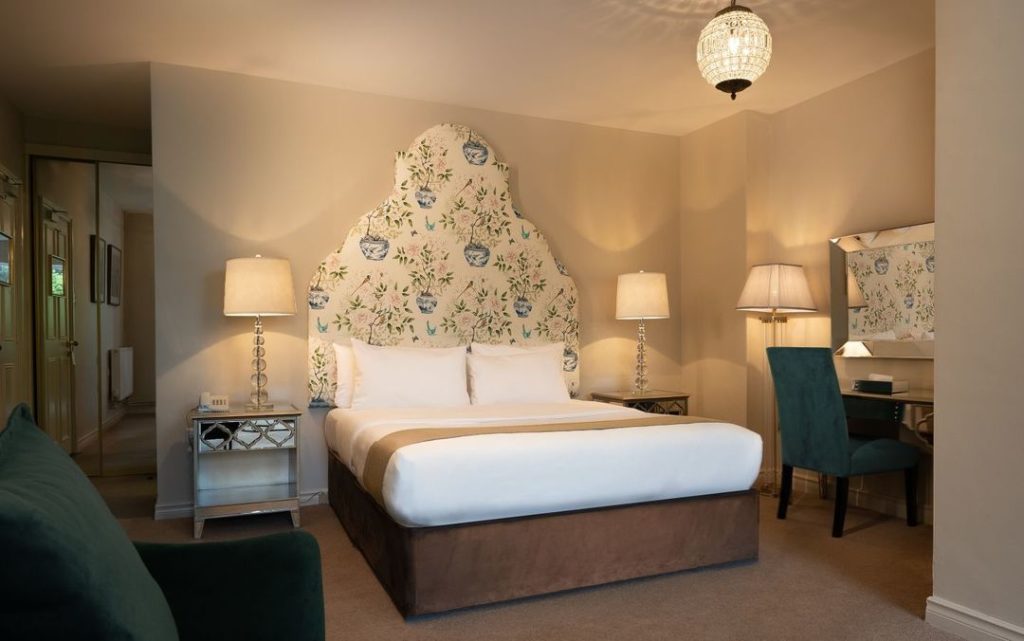 Accommodations in Dublin are expensive mainly due to the increasing demand for accommodations. The surge in operational costs, as well as construction costs, are also major factors that have led to the hike in accommodation prices.
To put it simply, it's a matter of supply and demand.
The latest trends indicate that the demand for accommodations in Dublin is increasing while the supply of available accommodations remains limited, leading to higher prices.
Additionally, since hotels in the city center are in high demand due to their prime location, they tend to charge a premium, adding to the overall cost of accommodations in Dublin.
In recent times, there's also been a surge in operational costs, including costs for energy, supplies, and services. As a result, the overall costs of accommodations have significantly increased.
Apart from that, the increasing construction costs may have discouraged investors from investing in hotels and other accommodations. This poses a challenge as there is a growing need for more accommodations, but not enough investment to meet the demand.
Quick travel tips for visiting Dublin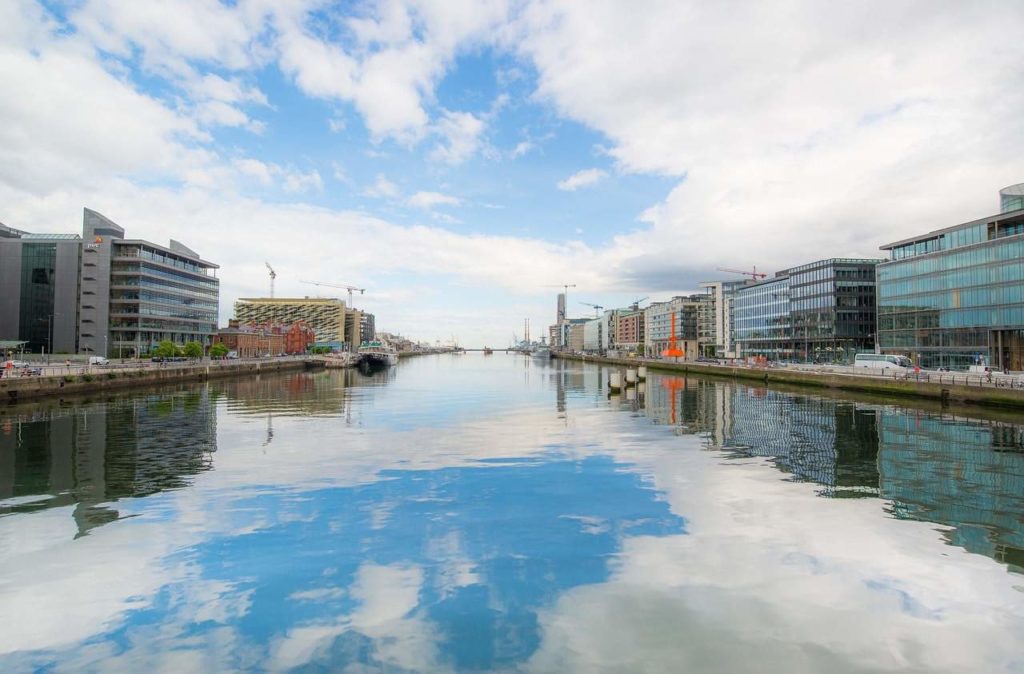 Make sure to wear comfortable shoes as you'll be doing a lot of walking while exploring the city's sights and trying out different food spots.
Invest in a quality rain jacket since the weather in Dublin can be unpredictable, with warm sunshine one minute and rain the next.
If you're coming from outside of Europe, don't forget to bring an adapter for your electronics since Ireland uses a different electrical system.
Finally, make sure to choose the right accommodation for your stay. Opt for a place that fits your budget and is conveniently located for easy access to your planned activities.