Is Cork, Ireland a good place to live in?
Looking for a mesmerizing destination that will leave you breathless? Have you heard about the stunning city of Cork?
This enchanting location boasts picturesque surroundings, a rich cultural heritage, and a lively atmosphere that's sure to captivate any traveler.
Cork is a good place to live in because of its economic opportunities, vibrant communities, and natural beauty. It also offers a high quality of life with a great healthcare and education system, tourist spots, and a high level of safety.
Is it a good idea to move to Cork, Ireland?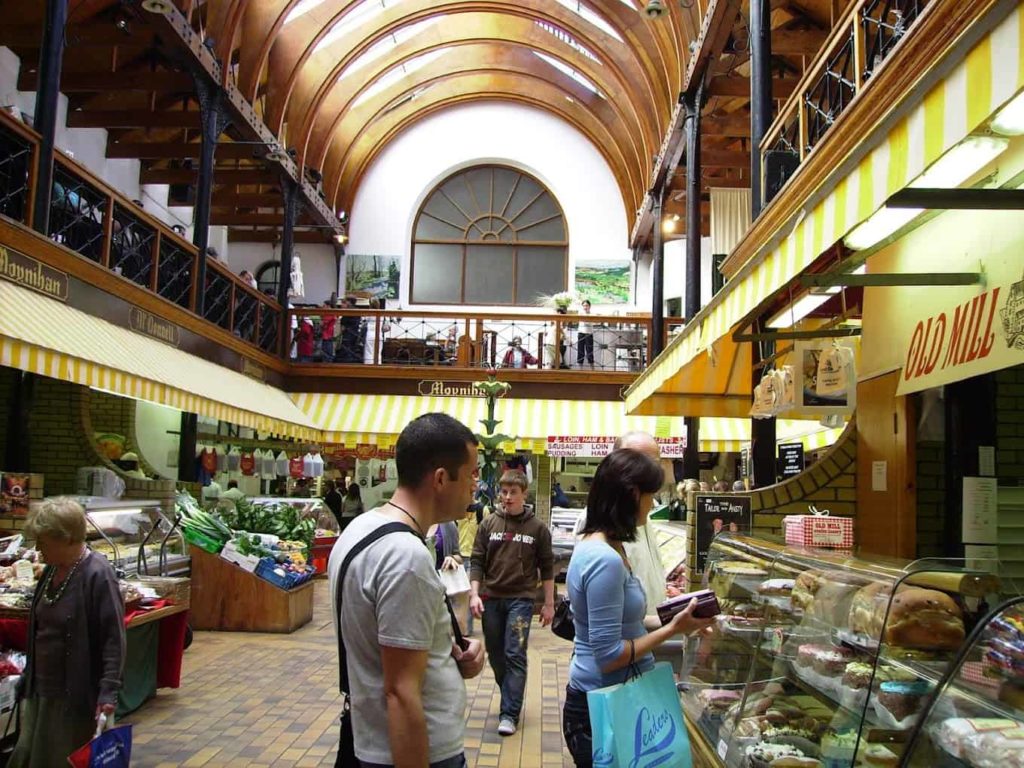 Moving to Cork, Ireland is a great idea! This vibrant and charming city offers a high quality of life, excellent job opportunities, ideal safety level, and a welcoming community.
With a rich cultural heritage and stunning natural surroundings, Cork has something for everyone. In fact, Cork is home to the best Irish food and has restaurants serving various cuisines.
Here are some of the reasons why it's a good idea to move to Cork:
Cork has great access to healthcare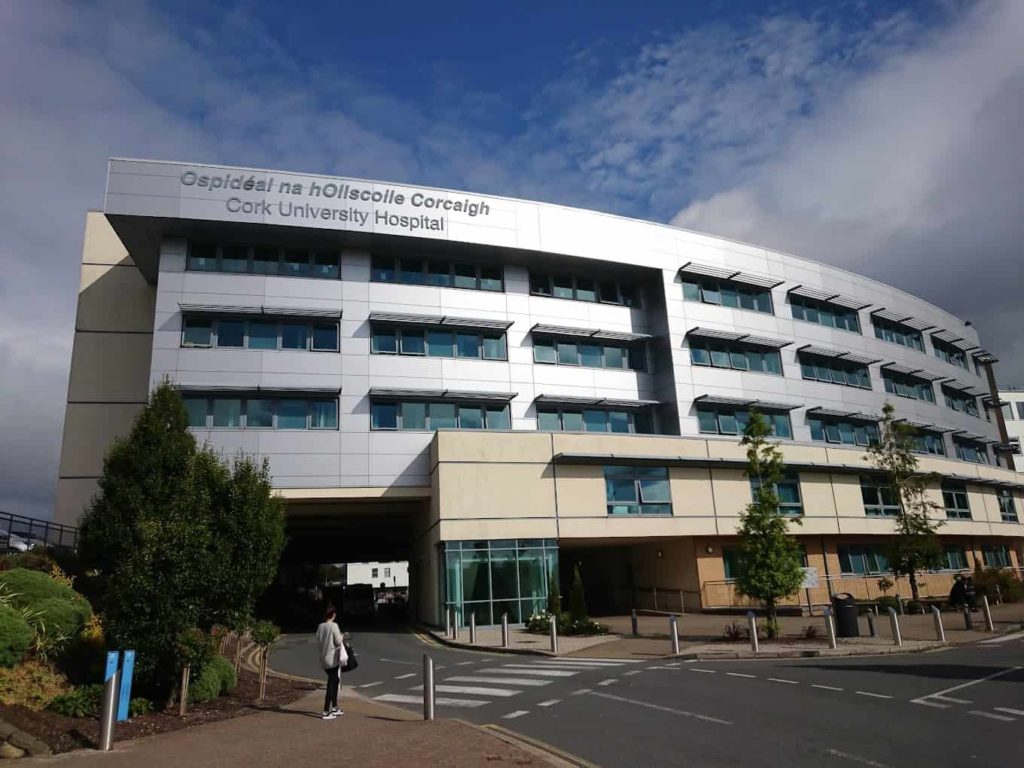 Be it for transportation, healthcare, education, opportunities, tourism, or socialization, Cork has everything you need! The catch? It's not so difficult to access all of these.
In case you don't know yet, Cork has great access to healthcare with several world-class hospitals, including Cork University Hospital, Mercy University Hospital, and South Infirmary Victoria University Hospital.
These hospitals offer a wide range of medical services and employ highly trained medical professionals who provide top-quality care to their patients.
These are on top of the numerous clinics for dental, optical, dermatology, among others.
Cork has top ranking schools and colleges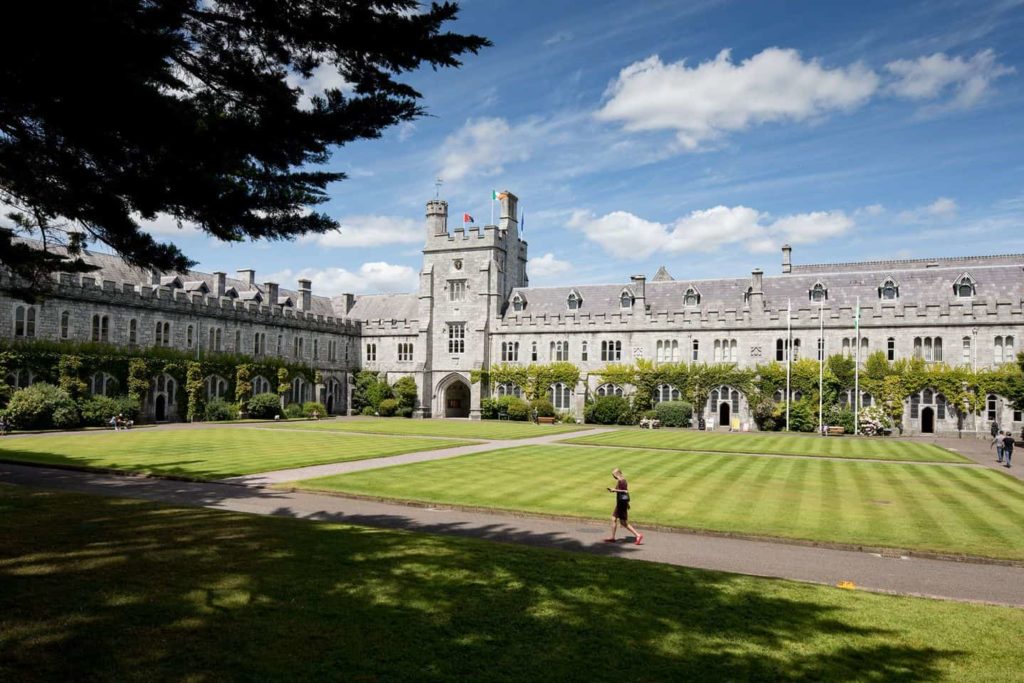 When it comes to education, Cork is home to well-regarded and top-ranking schools and colleges. This makes it an excellent destination for students seeking a high-quality education. 
One of the most highly regarded institutions in the city is University College Cork (UCC), which consistently ranks as one of the top universities in Ireland and the world.
UCC offers a wide range of undergraduate and postgraduate programs across a variety of disciplines, including medicine, law, science, business, and the arts.
Cork is also home to several other prestigious higher education institutions, including Cork Institute of Technology (CIT) and St. John's Central College.
At the secondary level, Cork has several excellent schools, including the prestigious Presentation Brothers College and the all-girls Scoil Mhuire.
Cork has a well-developed public transportation system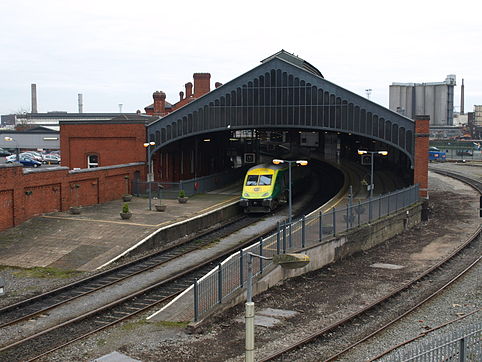 Cork has a well-developed public transportation system, with buses, trains, and even ferries to help you travel. It's also a bike friendly area and community, and there's also plenty of taxi or ride-sharing services here.
One of the key features of Cork's public transportation system is its extensive bus network. Bus Éireann operates a range of routes throughout the city, with frequent services that run from early in the morning until late at night. 
The city has a well-developed cycling infrastructure, with dedicated bike lanes and bike share schemes that make it easy to get around on two wheels.
There are also several taxi companies operating in the city, providing a convenient option for those who prefer to travel by car. Also, another key aspect of Cork's public transportation system is its integration with the wider region.
The location also isn't very difficult to map. The city center is compact and walkable, and almost everything you need is here.
Cork has plenty of job opportunities to grow your career

If you want to know if Cork has enough opportunities for you to grow your career, then you're lucky. There are enough jobs here, as it's a home to a diverse range of industries, including technology, healthcare, finance, and tourism.
The city is home to several major industries, including pharmaceuticals, biotech, ICT, and financial services, which have established themselves in Cork due to its favorable location, business-friendly environment, and its big economy.
Another factor contributing to Cork's job opportunities is the city's highly skilled workforce coming from its top universities' graduates.
The people and community are friendly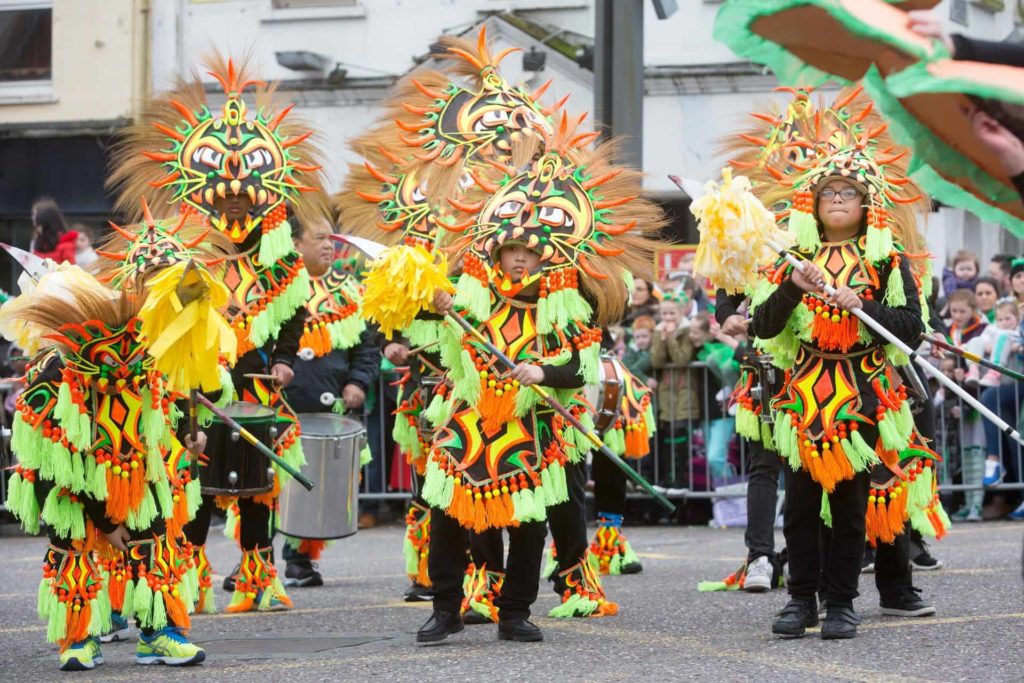 Cork is ideal for those seeking a mix of culture, natural beauty, and friendly people!
This is why it's a great choice for those looking for a high quality of life in a place with a strong sense of community and plenty of opportunities for adventure and fun.
Based on the 50 Friendliest Cities In The World survey by Enjoy Travel in 2019, Cork placed at the 17th spot, beating Mexico City and Amsterdam.
What is it like living in Cork, Ireland?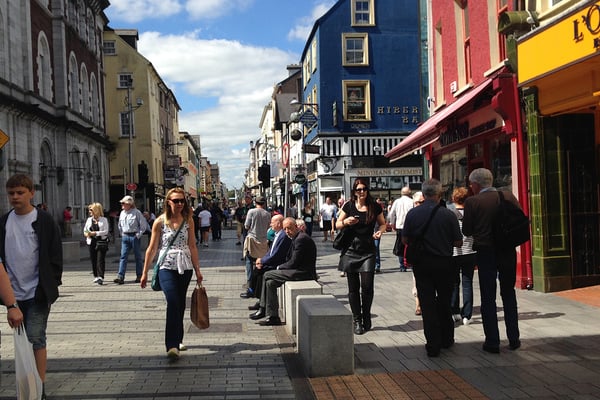 Living in Cork, Ireland is an exciting and delightful life experience. The city has a well-developed infrastructure with good public transportation, as well as a wide range of services available for education, healthcare, and adventure.
Though the experience isn't the same for all, we'll just describe it in a few phrases.
Cork has a very high quality of life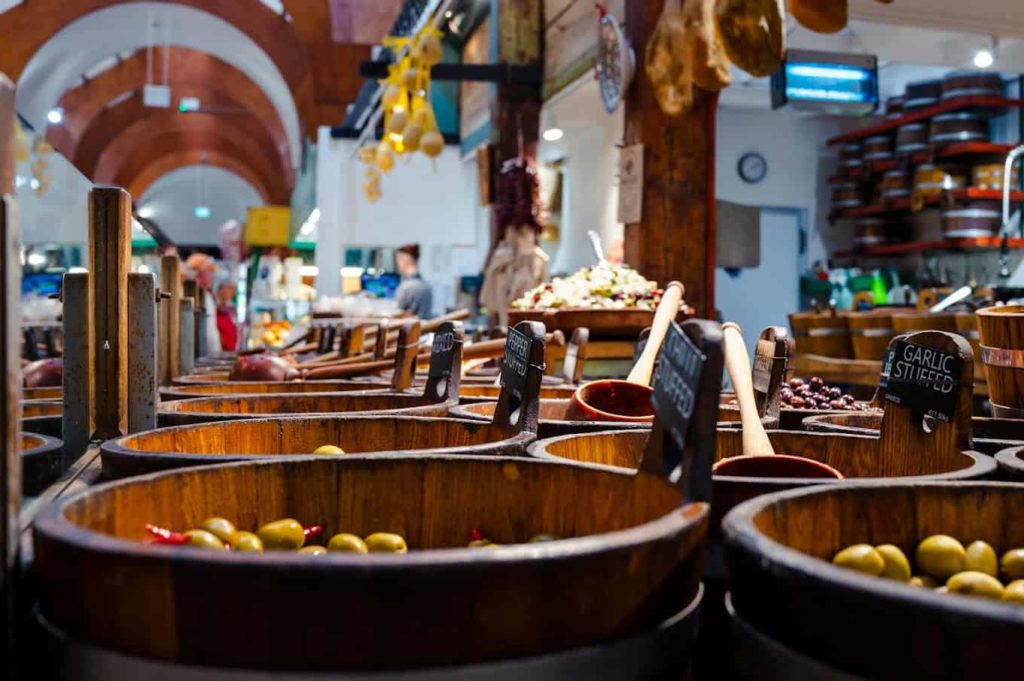 The quality of life in Cork is generally very high, with a high standard of living, good healthcare, excellent opportunities for students or career seekers.
Numbeo, a Serbian crowd-sourced global database on prices and life quality, has a 171.14 or "very high" Quality of Life Index for Ireland.
Cork registered an 87.79 or "high" purchasing power index, and a high 64.50 safety index. For the climate index, the city posted a "very high" 89.7 rating.
Like mentioned earlier, everything is accessible here. That's why it's a convenient place to live and the quality of life is high.
That's not all! There are also services to help you such as cleaning, bike and car repairs, as well as domestic and commercial building construction.
Moreover, when you're in Cork, it's as if you're living with a huge and vibrant family that's full of joy and comfort.
Cork has great food and views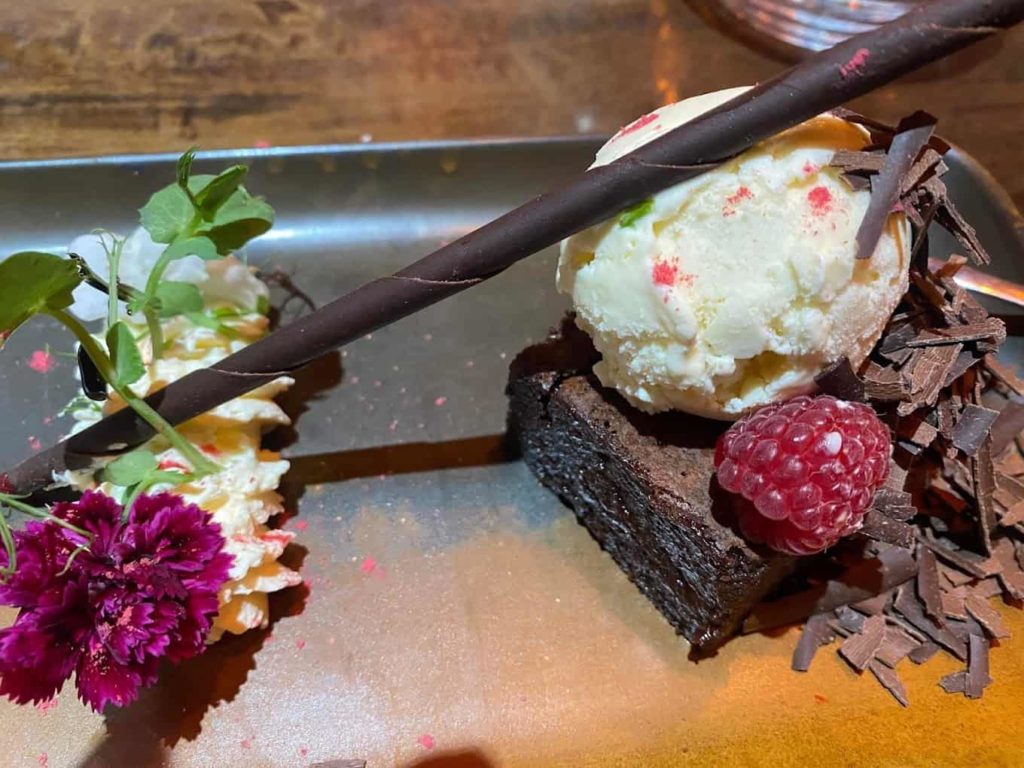 In Cork, the people are warm and friendly, the scenery in these areas is breathtaking, and the food is delicious with the city being Ireland's culinary capital.
That said, you can choose from a number of restaurants to have a taste of the various cuisines around the world. These include Thai, Chinese, American, and it even has amazing spots for vegans!
Also, whether you're exploring the historic city center, hiking in the nearby hills, or enjoying a pint at a local pub, there's always something to do and see here.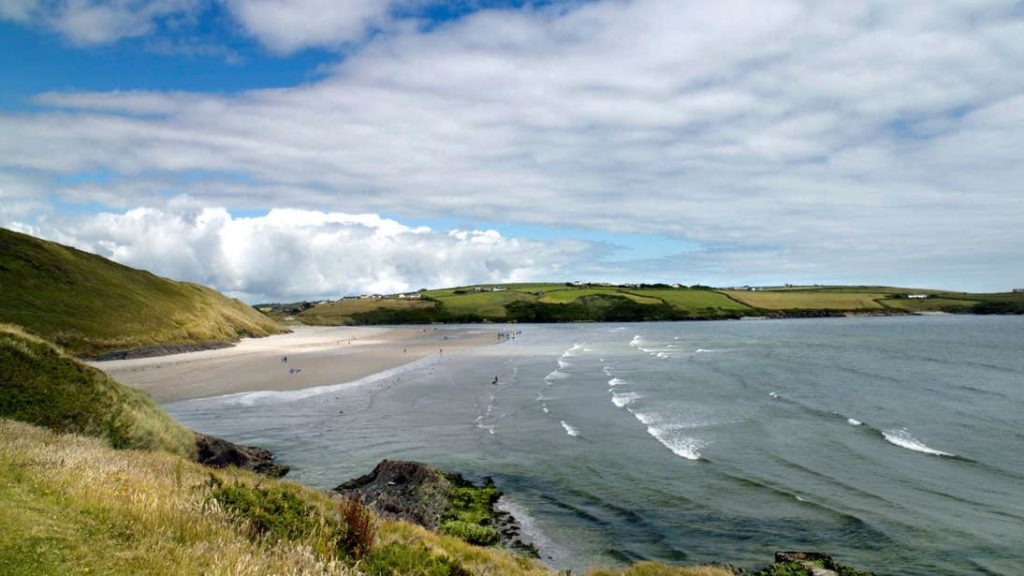 The city has a range of amenities, including shopping centers, restaurants, and cafes, as well as numerous parks and recreational areas.
There are also plenty of options for entertainment, including theaters, cinemas, galleries, and music venues. Plus, it has a strong sense of community.
Is Cork expensive to live in?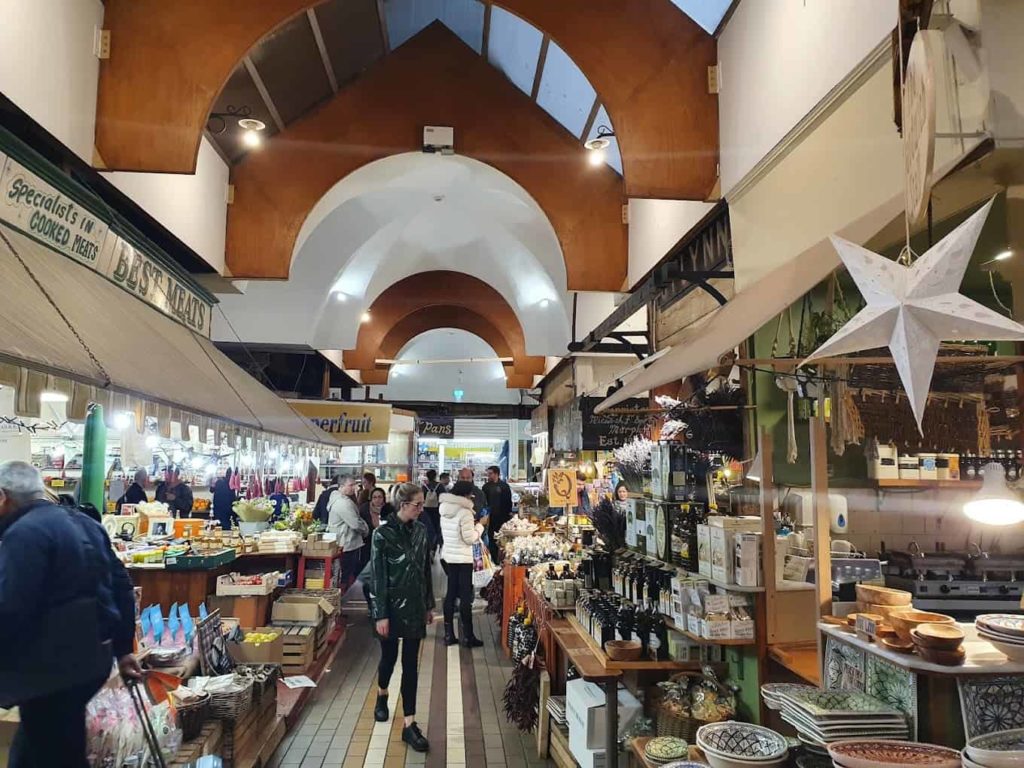 Compared with Dublin, Cork offers a lower cost of living with consumer prices being 9.6% lower than in Dublin (excluding rent), and 18.7% lower including rent.
Rent prices are also significantly lower in Cork, with prices being 31.4% lower than in Dublin. Additionally, restaurant and grocery prices in Cork are 12.8% and 8.8% lower than in Dublin, respectively.
Despite the lower cost of living, Cork offers a higher local purchasing power compared to Dublin, with a 22.7% higher local purchasing power in Cork. This makes Cork an attractive option for those looking to save money and improve their standard of living.
Here's a quick summary of possible expenses in Cork, based on Numbeo's entries:
| | Estimated Average Cost |
| --- | --- |
| Rent | €1,500 |
| Food | €15.00/meal |
| Transportation | €2.30/one-way regular trip |
| Utilities | €200 |
| Overall Monthly Expenses/Family | €3,000 |
| Overall Monthly Expenses/Person | €890 |
For students, he're a quick estimates based on a computation provided by the University College Cork:
Estimated Average Cost
Accommodation
Campus: €640.00/Month

Private: €800.00/Month

Private sharing: €600.00

Food
€300.00/Month
Utilities
€60.00/Month
School Materials/Activities
€375.00/Month
Personal Expenses
€200.00/Month
Overall Expenses Including Accomodation
€1,500.00/Month
Is it safe in Cork, Ireland?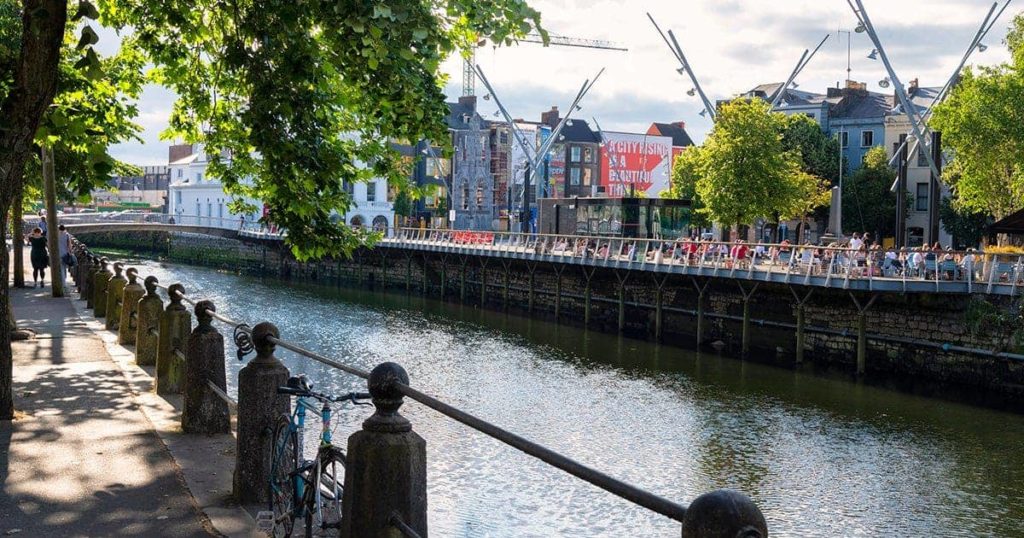 Cork is a safe place to live in with a crime index of 35.06 and a safety index of 64.94.
However, In a report by the Irish Examiner, violent crimes rose in Cork in 2022 "with assault, rape, and theft generally rising across the city and county."
There were 286 assault causing harm cases in 2022, up from the 251 in 2021. Minor assault cases also rose to 950 from 749 from the previous year.
Moreover, 48 rape cases were recorded, while drug offences fell.
"Arson, criminal damage, and drunkenness offenses also rose slightly, while public order offenses fell slightly in Cork City, and property crime almost doubled in Cork City," the report noted.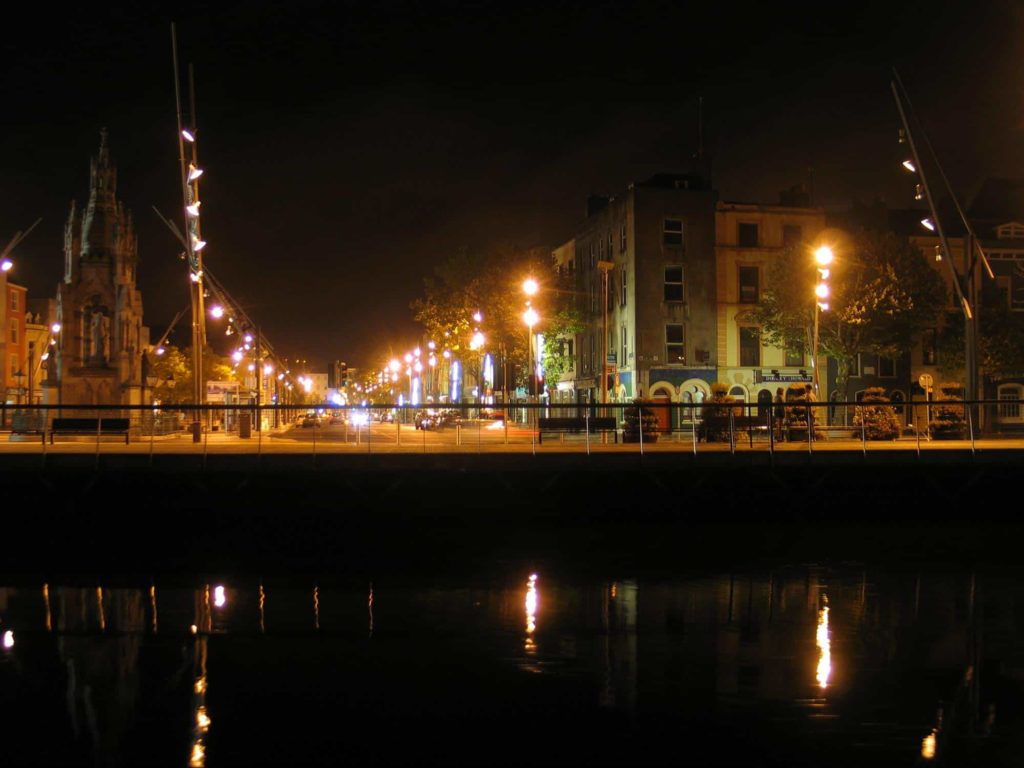 Remember, no place is immune to any crime, so it's always better to stay vigilant.
However, take note that extra caution is better to avoid untowards incidents. Remember to take common-sense precautions to stay safe, be aware of your surroundings especially at night, and avoid walking alone in areas that feel unsafe.
Don;t worry, the people in Cork are welcoming and are generally helpful. So, if you're ever unsure about anything, don't hesitate to ask for advice or assistance.
What are the good and bad neighborhoods of Cork?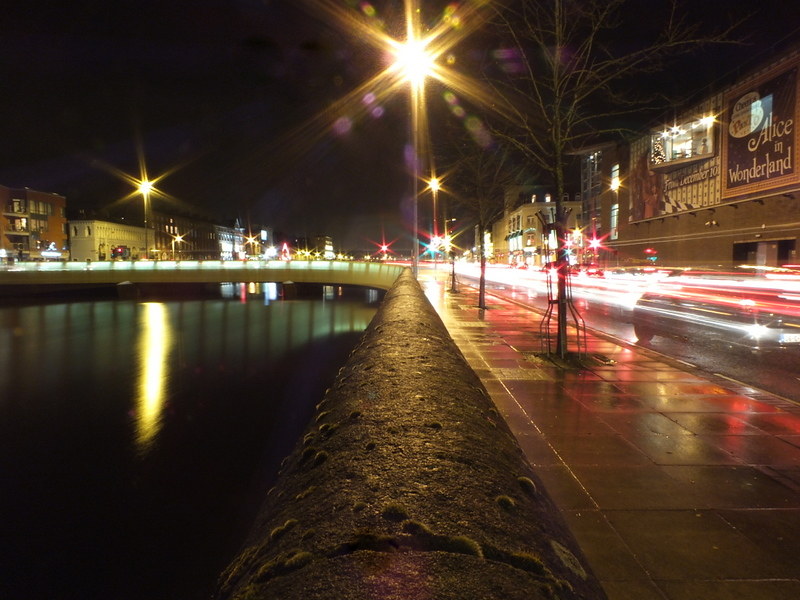 Generally, there are no bad neighborhoods in Cork as the majority of the areas are safe.
Although for crime incidents, based on the Irish Examiner's report, Cork North had an increase of assault cases in 2022 to 152 from 105 in 2021. It also posted an increase in rape offenses to 38 from 19 and sexual assault to 56 from 53.
Cork West, on the other hand, had a year-on-year decline of rape cases from 25 to 12.
Domestic abuse, however, rose in Cork City by 18%, by 13% in Cork North, and by 4% in Cork West.
Where is the best place to live in Cork?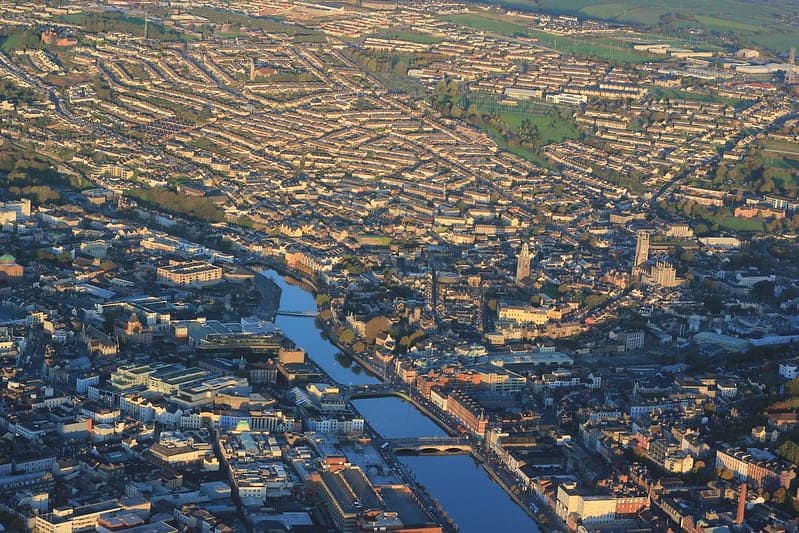 The best place to live in Cork is its city center, which is a really great option if you want to be close to all the action.
The city center is home to lively pubs and recreational venues, delicious restaurants, unique shopping centers and markets, and even offices.
Staying here literally means you're within walking distance to some of Cork's top attractions such as the English Market.
The second is the suburbs of Douglas or Bishopstown if you want a more laid-back vibe or be with nature.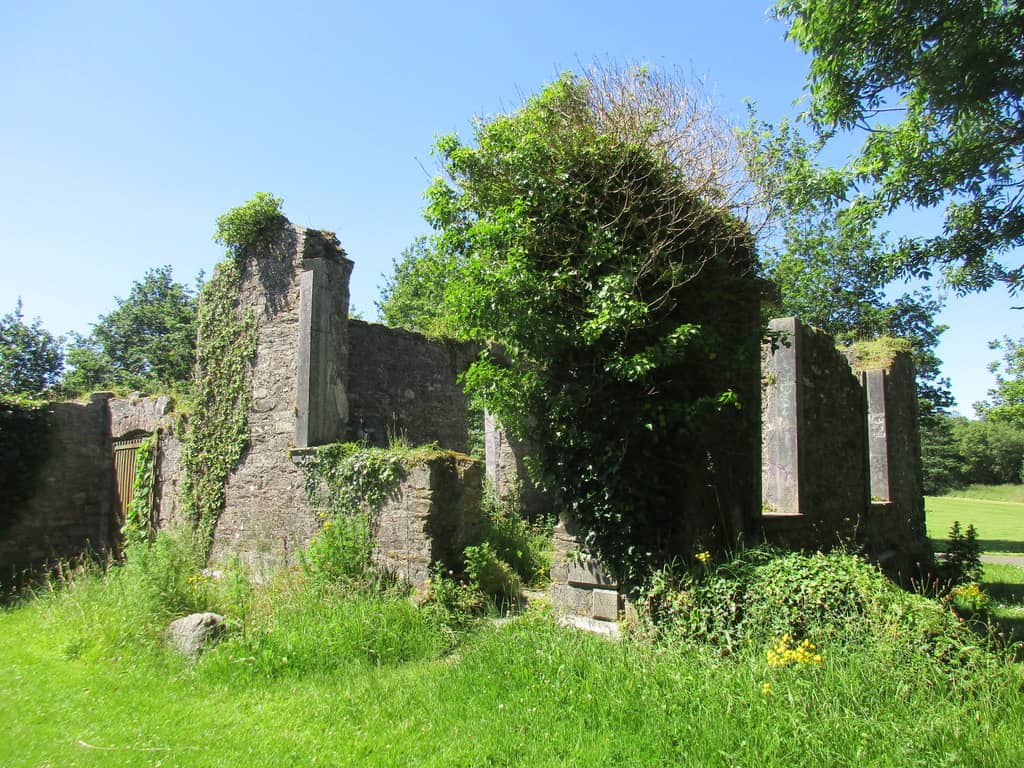 These areas have plenty of green spaces and quiet streets. It's ideal for those looking to get away from the busy city life and traffic.
Though it's different from the active streets of the city center, you'll still have everything you need right at your fingertips. These include local shops and restaurants, schools, and health facilities.
Lastly, those who love a sight of the sea or want to take a dip may opt to take a chance on Kinsale. It's a coastal town that is known for its picture-perfect harbors, landscapes, and buildings.
If you want to leave the city and start a life in the quiet suburbs, you can move here and even build a sustainable lifestyle through gardening or farming.
What are the best aspects of living in Cork, Ireland as a young adult?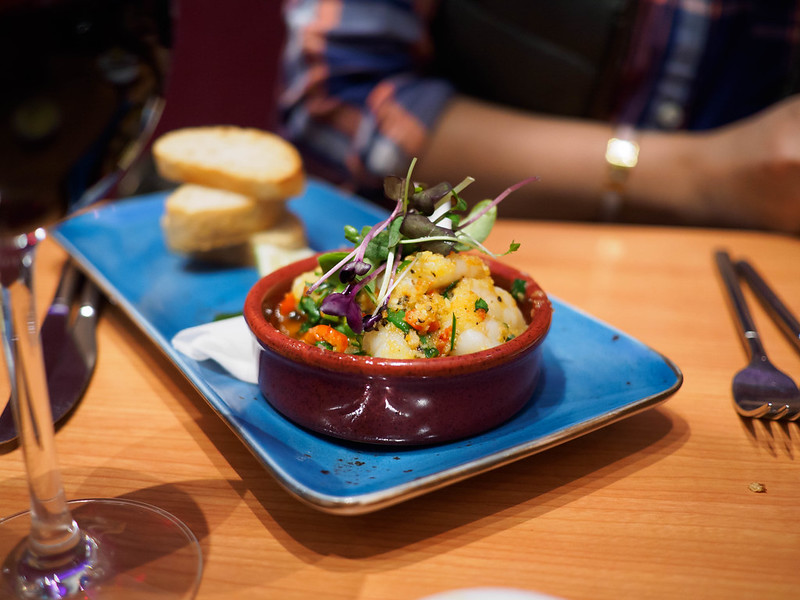 Living in Cork can actually be one of the best decisions you'll have in life. And that's because almost all aspects of living here is an advantage when you're a young adult.
There's great food, extensive transportation system, top schools and hospitals, warm people, and nice sites to visit. Not to mention, it has a great economy for young workers.
Cork is also known for its incredible food scene because it's the Irish culinary center. You've already seen here the list of the best restaurants serving the world's best flavors.
Not just that, there are markets that sell fresh and local goods if you want to begin cooking. If not, you can still enjoy the food items from the stalls of local markets.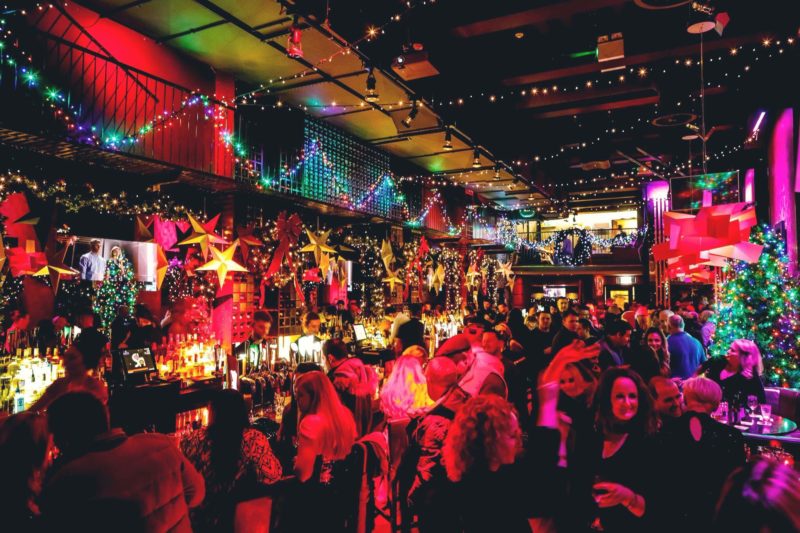 Cork also has plenty of pubs, clubs, and live music venues to keep you entertained. Whether you're into traditional Irish music or the latest chart-topping hits, there's always a door waiting to welcome you.
What's more, these establishments that make Cork's streets busy at night serve some of the best Irish liquors there is in the market.
One advantage that is connected here is Cork's vibrant community. You can meet and learn from the different people of various countries, cultures, and styles.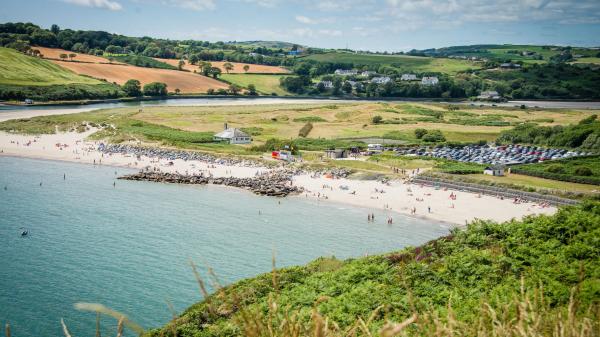 In addition, Cork is surrounded by some of Ireland's most breathtaking natural landscapes, such as West Cork's coastline.
When you have time, you can take a break at the Warren Beach at the mouth of the Rosscarbery River, or have a swim in the calmer waters of Barleycove.
Also, aside from the English Market, you can also appreciate the beautiful architecture of the St. Fin Barre's Cathedral, Cork City Gaol Heritage Centre, and the historic Blarney Castle and the Blarney Stone.
And that's it for this list. Overall, Cork, Ireland is a good place to live in if not ideal, because everything is here.