The Best Place to Live in Limerick
If you've checked out our previous article Is Limerick a Good Place to Live, you probably already know that it's a great city to consider moving to. It's generally considered a safe place to live, has a more affordable cost of living compared to Dublin, and has easily accessible transportation options.
But now begs the question, where exactly is the best place to live in Limerick? In this article, we'll help you figure that out, and also give you other neighborhoods in Limerick you might want to consider.
Where is the best place to live in Limerick?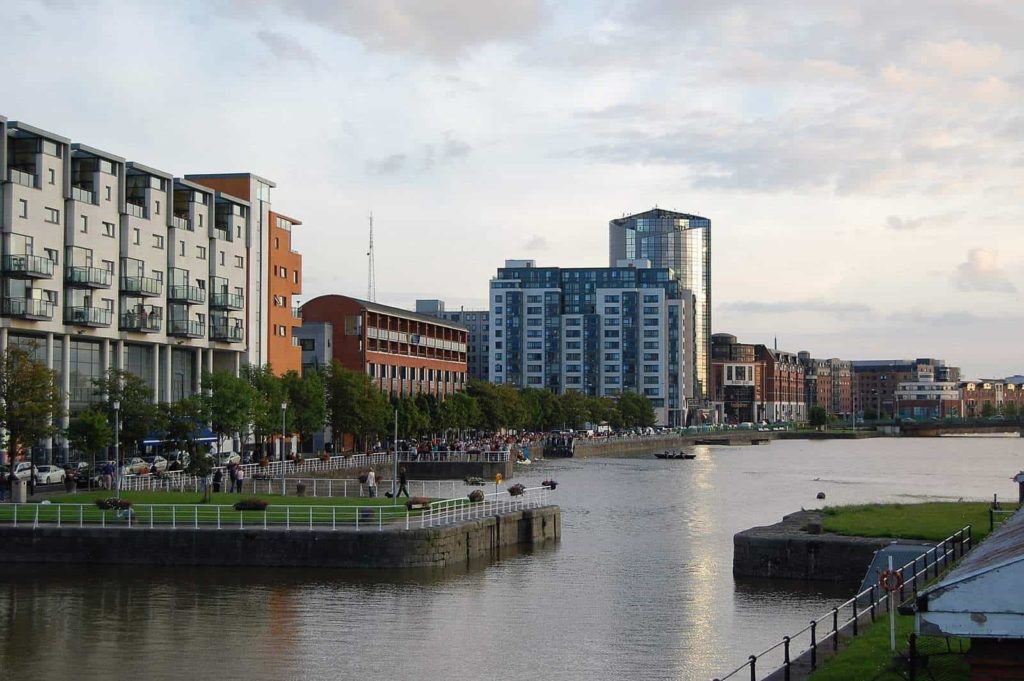 While there are so many good areas to settle down, Limerick City Center stands out as the best place to live in Limerick.
Not only is it safe, but it has accessible transportation, plenty of attractions, a range of shopping options, a vibrant nightlife culture and home to a renowned university. e, and here are the reasons why:
To give you a better idea, let's dive into each of the reasons why the city center is the best place to live!
Accessible Transportation Links
One of the biggest advantages of living in Limerick city center is convenient access to public transport.
Firstly, getting around Limerick is quite easy thanks to the city's well-planned bus routes. You'll find plenty of bus stops along the way that can take you conveniently to not only different areas in the city center but also the surrounding suburbs.
If you're coming from People's Park, you'll only need to walk for about 10 minutes to get to Limerick Bus Station (also known as Colbert Station), where major bus services like Bus Éireann, Eurobus, and Dublin Coach stop.
Secondly, you can easily travel to other major cities in Ireland by boarding a train at Colbert Station towards Limerick Junction, where you can transfer to intercity trains heading to Dublin, Galway, Cork, and other destinations. The journey from Colbert Station to Limerick Junction takes just around 30 minutes.
And if you have to travel overseas, you can head to Shannon Airport, which offers flights to the US, the UK, and other European countries. It's just a short 30-minute ride from Colbert Station.
Safe and Peaceful Environment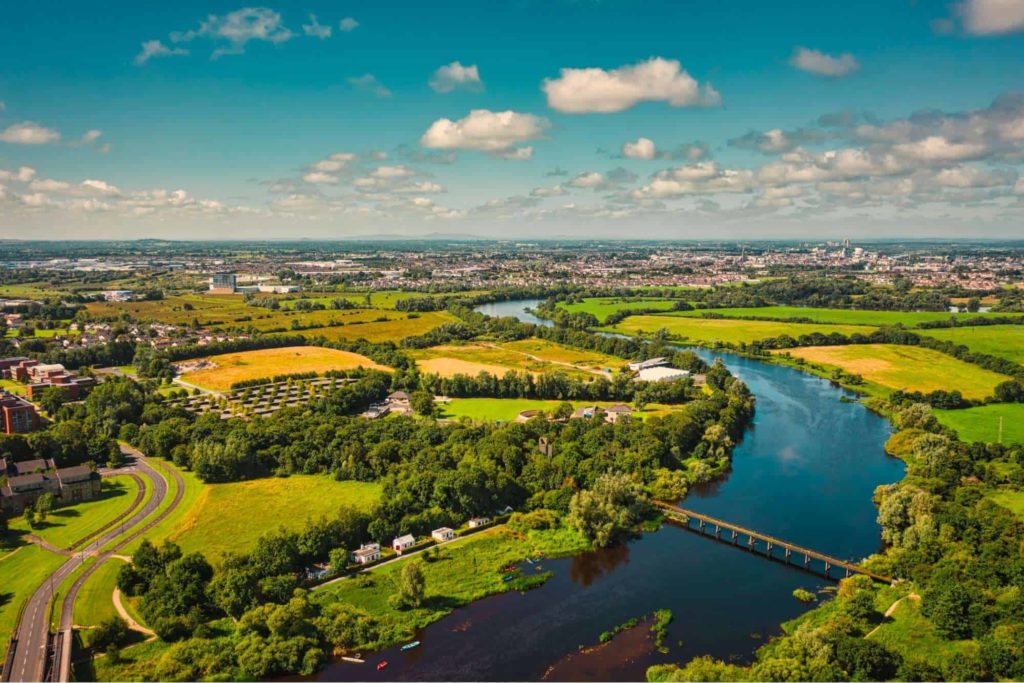 Limerick city center is relatively safe and peaceful, with a lower crime rate (crime index of 40.06) compared to the bustling Irish capital of Dublin (52.44) which makes it a good place to live in. You can have peace of mind walking around thanks to visible police presence, strategic placements of CCTV cameras, and well-lit areas.
However, of course, no city is completely crime-free. It's best to exercise caution and be aware of your surroundings, especially pickpocketing in tourist-filled areas.
In terms of how "fast-paced" life is in the city center, you can still expect heavy traffic on roads, pedestrians rushing on streets, and high activity in some areas, especially in peak hours, just like in other cities. However, it's generally more laid-back and relaxed compared to Dublin.
Plenty of Attractions to Explore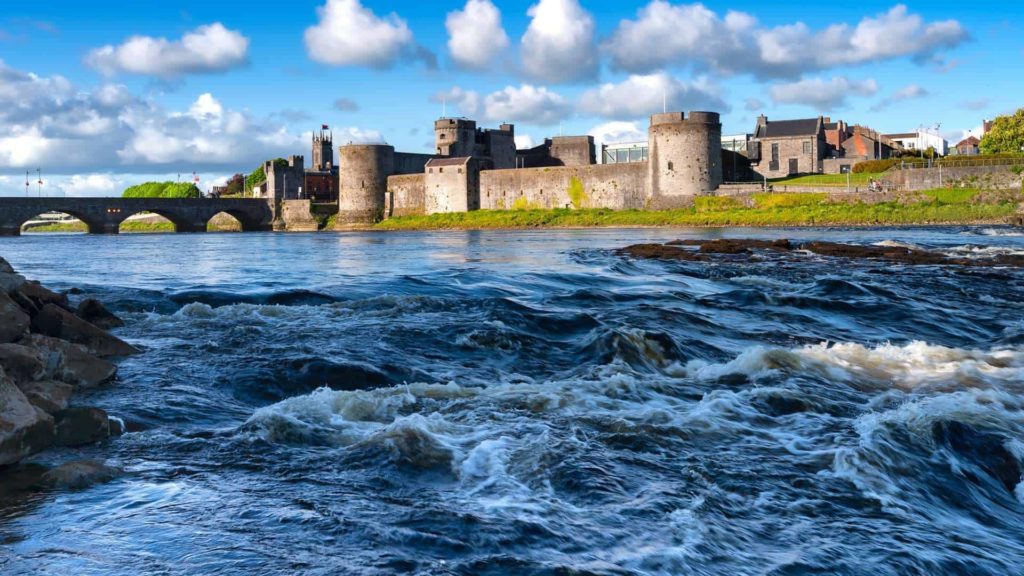 There are so many popular tourist attractions scattered throughout the city center, such as King John's Castle and the Hunt Museum. But, there's plenty more that even locals rave about.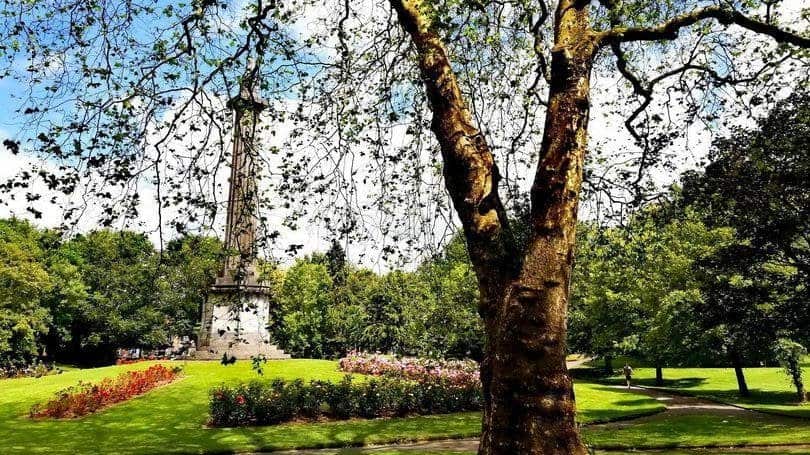 There's an abundance of parks where you can have a picnic or enjoy an afternoon stroll, such as People's Park. This is a particularly good place to relax and grab a quick bite before catching your ride at Colbert Station, as they are located pretty much near each other.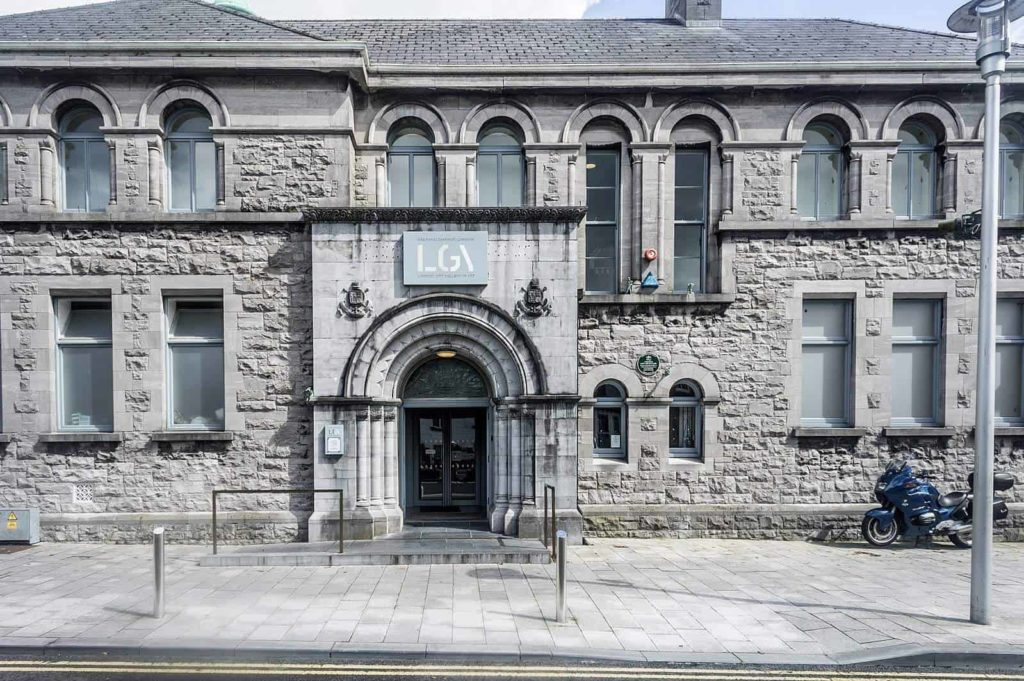 If you find yourself feeling a bit sentimental or in need of some inspiration, you can take a stroll to Limerick City Gallery of Art, conveniently located next to People's Park. There, you'll get to appreciate numerous collections of contemporary artwork from both local and international artists.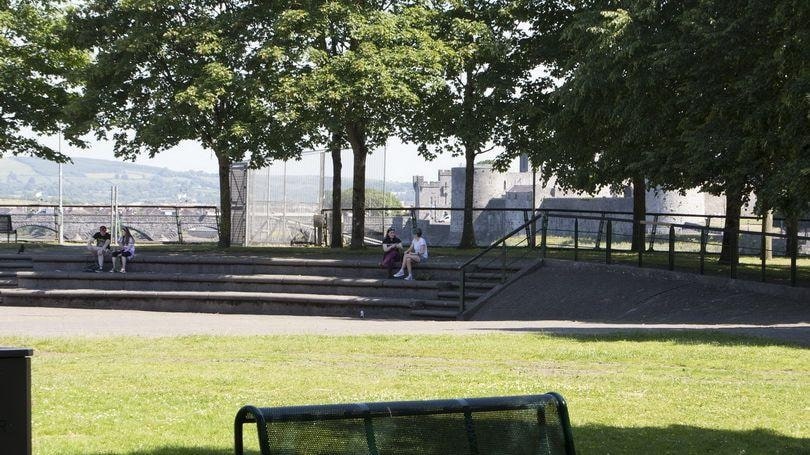 If you're looking for another lovely park to visit, consider Arthur's Quay Park located at the point where the River Shannon and River Abbey meet. The park offers a breathtaking view of the river, making it a great spot to relax and take in the scenery
From here, you can also try what's called the Three Bridges Walking Route, which begins at Arthur's Quay and takes you across Thomond Bridge, Sarsfield Bridge, and Shannon Bridge. Along the way, you'll enjoy various vantage points of the river and get to see different landmarks.
Range of Shopping Options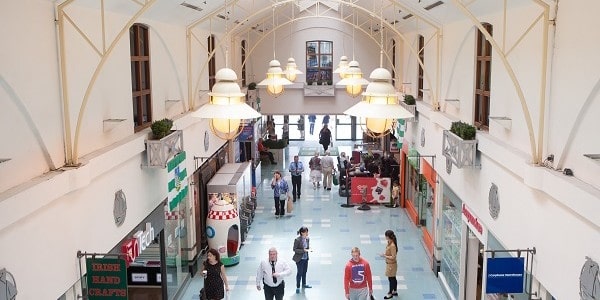 Limerick city center offers easy access to shopping, with a variety of malls, shops, and boutiques to choose from. You won't have to travel so far to get what you need as these options are basically within reach.
A popular shopping destination is the Arthur's Quay Shopping Centre, conveniently located right across Arthur's Quay Park. There, you can buy a wide range of products, including clothing, food, accessories, electronics, and so on, which makes it a one-stop shop for your daily needs.
Alternatively, you can head over to Dunnes Stores at Harvey's Quay, which also offers a variety of choices for your personal needs, including groceries, clothing, and cosmetics.
If you're in the mood for some leisurely window shopping without a specific destination in mind, take a stroll along O'Connell Street. You'll find a mix of international and local clothing stores such as Penneys and Brown Thomas, as well as a variety of fast food joints, cafes, restaurants, and more.
Lastly, you'll definitely find yourself frequently visiting the famous Milk Market, where you can buy fresh, high-quality groceries, ranging from meat and cheese to bread and fruits and vegetables. At this weekend market, you'll also get to talk to friendly vendors and ask questions to learn about the products they're selling.
Vibrant Nightlife Culture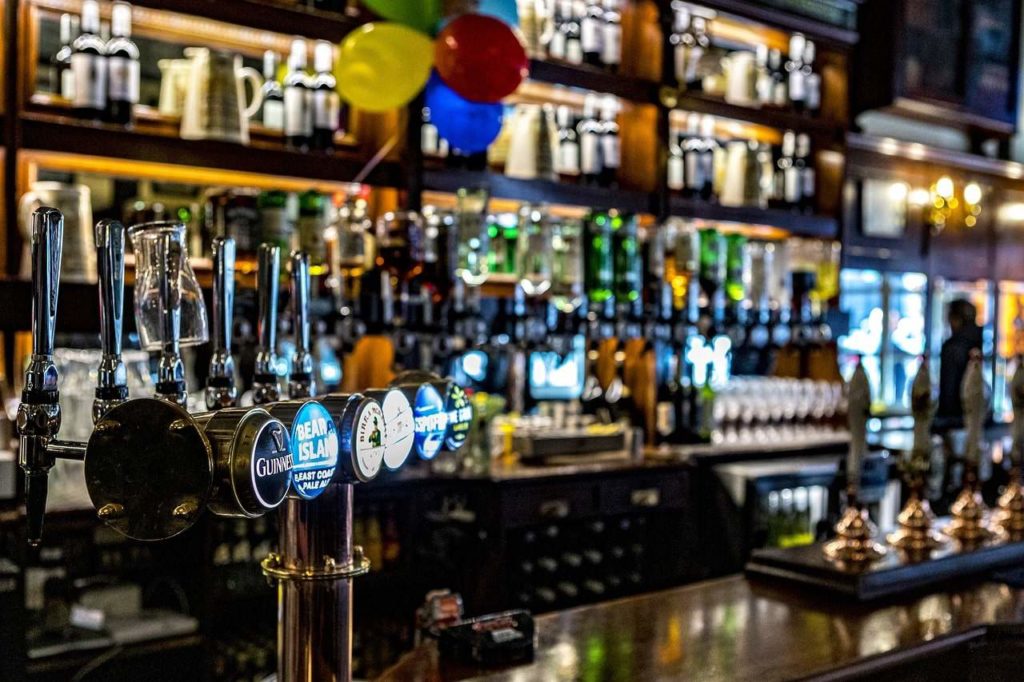 You think only Galway and Dublin have a vibrant nightlife scene?
In Limerick city center alone, there are plenty of options for night owls and partygoers to make the most of the night, and where you can also meet locals and make new friends.
One of the most popular pubs in Dublin (and the oldest one at that) is JJ Bowles Pub, located just a few minutes' walk from Thomond Bridge. On the opposite end of the bridge, you'll find another notable pub called the Katy Dalys Heritage Pub and Kitchen, with an interesting exterior design that you won't miss.
Other pubs worth visiting include Dolan's Pub and Restaurant and Nancy Blakes, both of which are renowned for regularly featuring live Irish music performances.
In terms of nightclubs, you also have a lot of options, one of which is the bright and loud Angel Lane nightclub, located on Robert Street. You can also head over to Amber nightclub or the suave Opium @ 101.
What are the best neighborhoods to live in Limerick?
Living in the city center isn't always feasible, but that doesn't mean you can't find other great places to live. Here are a few of the best neighborhoods to live in Limerick that you might want to consider.
Castletroy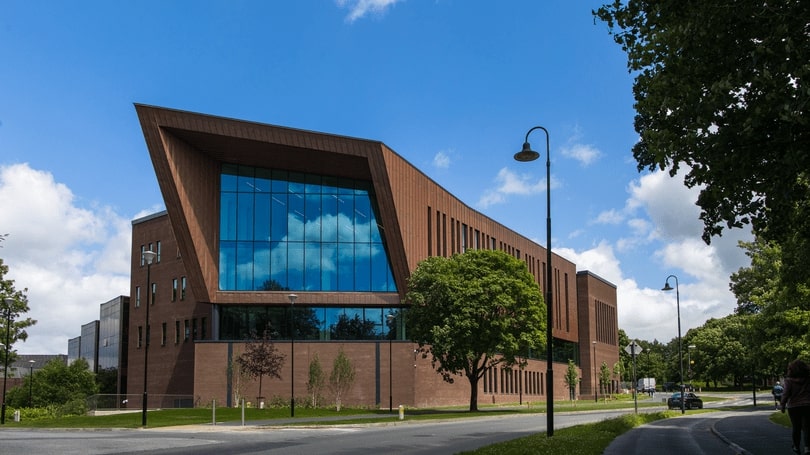 Castletroy is a suburban area located not that far – around 5 kilometers east – from Limerick City Center. It is home to the world-renowned University of Limerick, making it a good place to live if you are pursuing your studies there.
Because of its proximity to the university, you can expect a lot of amenities that cater to students, including shops, bars, and cafes.
Annacotty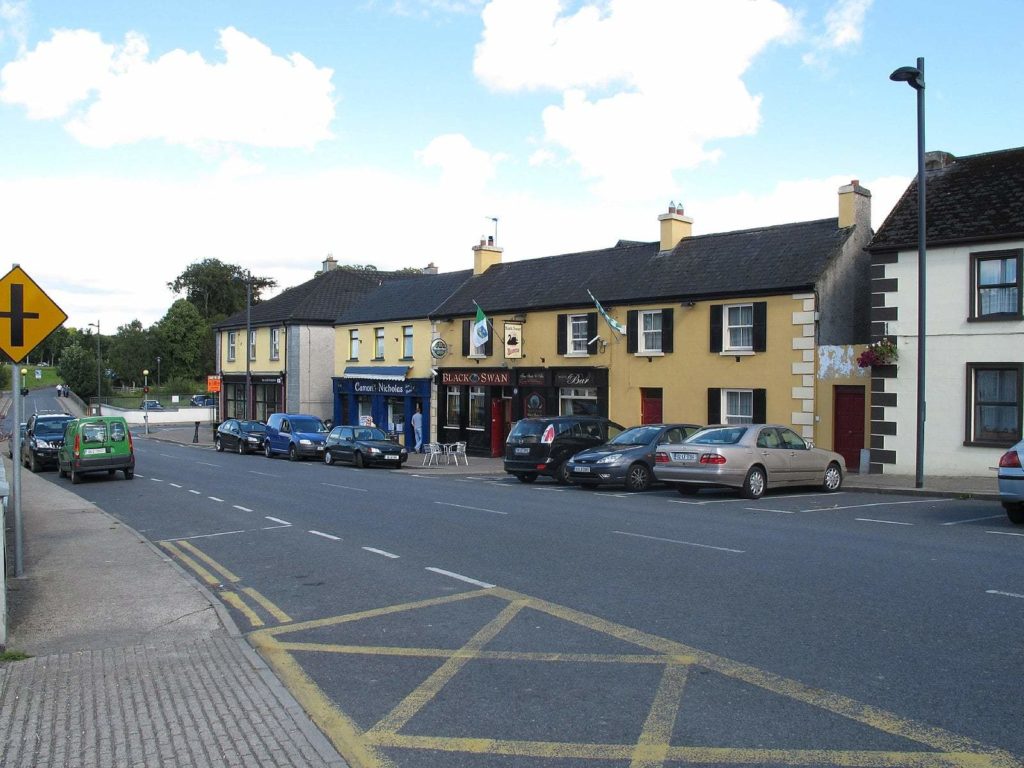 Annocotty, located on the east side and neighboring Castletroy, is a quiet and peaceful suburb you should consider if you want to get away from the bustling urban life. There, you can appreciate the picturesque countryside and enjoy outdoor activities like hiking and cycling.
A great advantage of living in Annacotty is that you'll have the Annacotty Business Park nearby, where you can find work opportunities without having to travel far. Apart from that, the area also boasts several shops and restaurants worth visiting.
Dooradoyle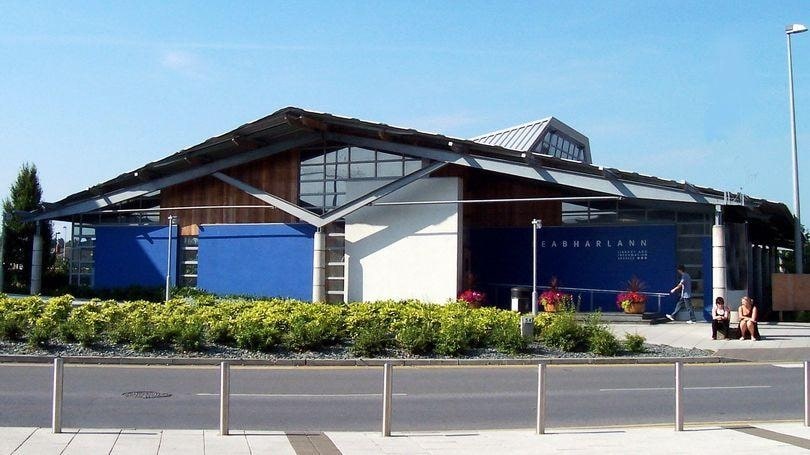 Dooradoyle, located just a bit further from the city center on the south-west, is considered one of the best neighborhoods in Limerick due to proximity to essential amenities.
The University of Hospital Limerick, one of the largest acute care hospitals in Ireland, is located here. On top of that, the Crescent Shopping Centre, one of Ireland's largest shopping centers, is located in this area and offers a range of shops, restaurants, and a cinema.
Moreover, the area is highly accessible via public transport and major roads like the M7 motorway and N18 national road, making it easier to travel to other destinations like Dublin and Galway.
Monaleen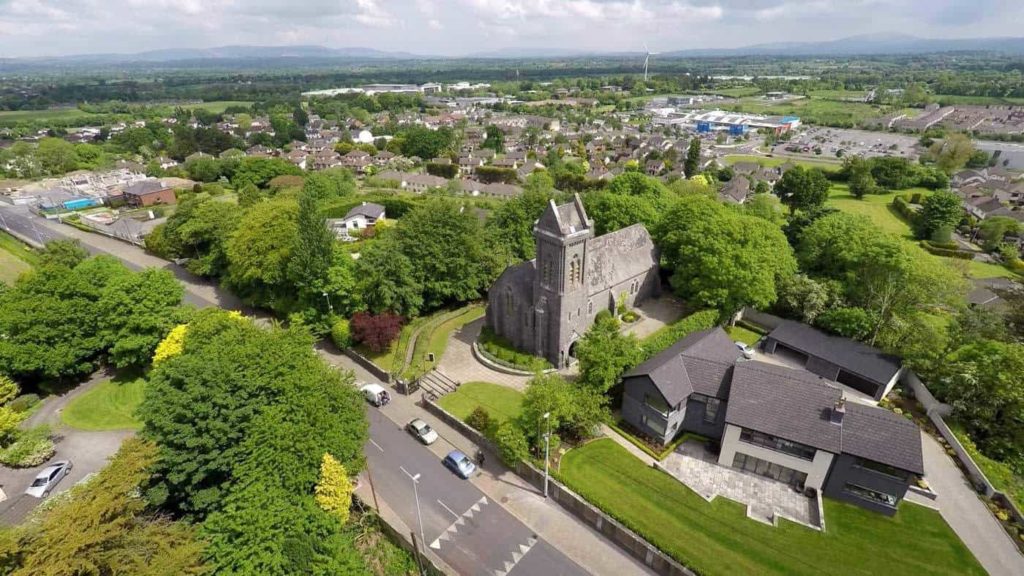 Situated south of Castletroy, Monaleen is considered to be one of the most family-friendly suburbs because of the many available amenities suitable for families and children.
One of which is Monaleen Park which provide ample outdoor space for children to play and explore. In addition, there are several schools in the area, such as Monaleen National School and Niki O Connell Montessori School.
Caherdavin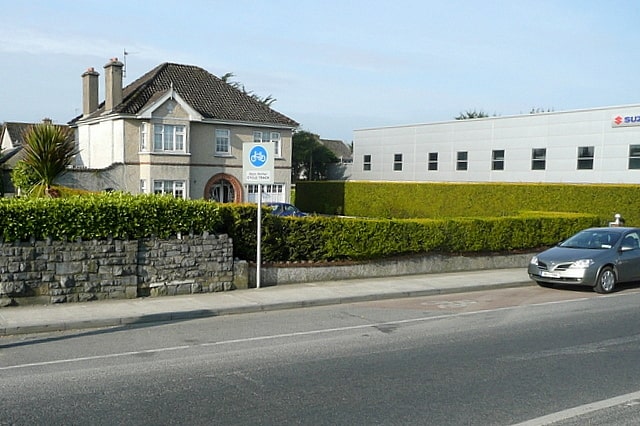 Caherdavin is a residential suburb located to the north of Limerick city center. There are plenty of amenities available here, including schools, a community center, and a range of shops and restaurants along the nearby Ennis Road.
The area is also well-served by public transportation, with regular bus services to Limerick city center and other parts of the city.
It's also pretty much near the beautiful River Shannon. So, living here means you'll have the opportunity to enjoy leisurely walks and picnics by the river.
The Haymarket
The Haymarket is a neighbourhood in Limerick that's easily within easy walking distance of the city center. It's no wonder why both professionals and families prefer to live here.
What's great about the neighborhood is its excellent transport links. You can take advantage of the regular bus services or easily access major roads, which means that you can quickly get to all the amenities, attractions, and nightlife that the city center has to offer.
Even if you don't feel like going all the way to the city center, you still have access to important facilities like St. Joseph Hospital and several schools, which are conveniently located nearby.