The 5 Best Dentists in Dublin
Are you new to the city or looking for a new dentist who better suits your needs?
We know how difficult it is to find a good dentist in a big city such as Dublin. So, in this guide, we've put together a list of the best dentists in Dublin and what they can do for you.
Let's begin with their rates, since that's usually one of the first things patients want to know.
How Much Do Dentists Cost in Dublin
The cost of dental services varies, but you can get a feel for the average by looking at the rates of the clinics we picked. Here's a price comparison table of the most basic dental services to help you consider your budget and decide which one to consider.
You will find more information below, including the full price list of each dental clinic.
The Best Dentists in Dublin
Now that you have a notion of their prices, we can move on to their services and other details. Here you go!
[Note: This list is in no particular order.]
1. Dr. Ana Martinez Matilla of MyDental Clinic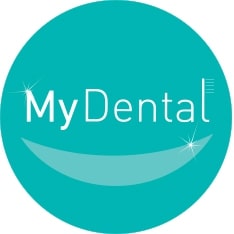 BEST FOR
One-stop shop for all your dental needs
SERVICES
General dentistry
Braces
Dental implants
Crowns
Veneers
Periodontal
Root canal
Teeth-in-a-Day
WEBSITE
http://www.mydental.ie/
RATES
Consultation and treatment plan* (including OPG X-ray) € 40
Dental Check-up €40
Dental Examination with Prescription €65
Emergency Appointment with Prescription** (Including OPG X-ray) €95
Prescription €40
Scale & Polish €65
Composite Restoration/Replacement Fillings €100 – €140
Ceramic Restorations Inlay/Onlay €240 – €290
Customised Home Teeth-Whitening Kit €210
Nightguard €230
Internal Bleaching (Refilling of tooth – 5 Sessions) €285
Philips AirFloss €145
Walk-in OPG X-Ray (with referral letter) €70
Lateral Ceph X-Ray €65
Porcelain Crown (fused-to-metal) €495
E.Max Crown (full Porcelain-based Crown) €605
Zirconium Crown €655 Temporary Crown €230*
E.Max Veneer (full Porcelain-based Veneer) €605
Ultra Thin Veneer (Non-prep Veneer) €695
Composite Veneer (Laboratory produced Veneer) €395
Composite Veneer (Clinic produced Veneer) €200
Wax up model for veneers (4) €120
Fixed Braces Metal (3M) (Single Arch) €2,400
Fixed Braces Metal (3M) (Upper and Lower Arches) €3,700
Quickbraces Metal (Single Arch) €1,600
Quickbraces Ceramic/Clear (Single Arch) €1,700
Quickbraces Metal (Upper and Lower Arches) €2,700
Quickbraces Ceramic/Clear (Upper and Lower Arches) €2,600
Invisalign Lite (14 aligners) €3,300 to €3,600
Invisalign Full €3,600 to €5,200
Essix Retainer (single) €60
Long-term Retainer (single) €95
Splint – Long-term retainer €250
Replacement Essix Retainer (Treatment from external clinic) €105
Replacement Long-term Retainer (Treatment from external clinic) €160
Invisalign Viviera Retainer €360
Scale & Polish (Pre-Braces Treatment) €60
Scale & Polish (Post-Braces Treatment) €60
Ceph X-Ray €65 Root Canal Treatment €310 – €710
Post & Core (Structure Support) €165
Post & Core (Structure Re-build) €230
Single Implant (Implant only) €760
Implant & Crown (Full tooth restoration – in-surgery meds, Titanium Implant and Abutment, Crown) €1,605
Bridge over Implants (4 Unit PFM Bridge over 2 Implants) €3,860
Bridge over Implants (3 Unit PFM Bridge over 2 Implants) €3,610
Full Arch Restoration (Denture Over Implants) €6,460
CT Scan (3D Bone Imaging for Dental Implant) €135
Full Single Arch Restoration €9,700 – €15,400
General Perio-clean €85 Periodontal Treatment (Full Mouth scaling – 2 Quadrants) €255
Periodontal Treatment (Full Mouth Scaling – Non-Surgical) €310
Periodontal Treatment (Full Mouth Scaling – Surgical) €610
Periodontal Splinting €310
Normal Extraction (Non-Surgical) €105
Standard Extraction (Surgical) €190
Extended Extraction (Surgical) €275
Wisdom Tooth Extraction (Non-Surgical) €190
Wisdom Tooth Extraction (Surgical) €275
Complex Extraction (Surgical) €275
Two (2) Unit Maryland Bridge €1,165
Two (2) unit PFM Bridge (Porcelain fused-to-metal) €890
Three (3) unit PFM Bridge (Porcelain fused-to-metal) €1,385
Three (3) unit Bridge (Zirconium) €1,825
Long-term Denture (Acrylic) €300 – €660
Standard Long-term Denture (Metal) €650 – €860
Specialist Long-term Denture (Chrome/Cobalt) €1,285 – €2,210
Valplastic Denture €385 – €505
Temporary Removable Denture €230
Reline and Clasps for Denture €290
Bone Graft & Membrane Procedure (For Dental Implant) from €445
Bone Graft & Bone Expansion Procedure (For Dental Implant) €995
Closed Sinus-Lift €560
Open Sinus-Lift €780
Gingevectomy (One Tooth) €150
Gingevectomy (Two Teeth) €230
Frenectomy €285
Soft Tissue Grafting from €395
Crown Lengthening from €285
Cystectomy (with Bone Graft & Membrane procedure) €650
ADDRESS
Unit 7, Block D, Cherrywood Business Park, Cherrywood, Dublin, Ireland
CONTACT DETAILS
+353 1 614 4570

[email protected]

OPERATING HOURS
9:00 am to 5:30 pm (Monday-Saturday)
MyDental Clinic is a full-spectrum dental clinic in Dublin 4, which offers some of the most modern treatments in general and cosmetic dentistry. It is a multi-lingual clinic with staff who speak Portuguese, Spanish, Arabic, Polish, Russian, and Romanian.
Their team of 8 dentists can do everything from regular dental check-ups and extractions to dental implants, crowns, veneers, and dentures. But the one we'd recommend most is Dr. Ana Martinez Matilla.
With a Masters Degree in Oral Rehabilitation, Implants, and Periodontics, she is the go-to expert for those who want to regain the beauty of their smile.
She also went through a course on composite stratification, so you can trust her to deliver highly aesthetic dental restorations. When you book an appointment with MyDental, you can specifically ask for Dr. Ana for your cosmetic dentistry needs.
In 2012, they also introduced 0% Dental Finance, a program that makes quality dental services more affordable. This flexible payment option allows installment plans over 3, 6, and 9 months for treatments above €2,000.
Offers a 0% Dental Finance program, a flexible payment plan for treatments over €2,000
Full range of general and cosmetic dentistry services
Closed during Sundays
Higher rate for emergency appointment
Customer Reviews
Below are some of the comments from their past patients:
"I had a great experience today. It was my first time to visit here. The girls on reception were very professional and lovely. My dentist was really good. I'm going back again in 2 weeks. Very pleased with my visit. Would highly recommend MyDental Clinic." -Tess Ryan
"Excellent service and pricing, the whole team was great especially Ana and her team. Everything went very smoothly and would highly recommend to anyone requiring an implant or other work." -George A
"Very satisfied with the service. It was hard to schedule appointments sometimes but I was treated by great team of professionals and they were able to solve all the problems I had at the time. Very recommended!" -Francesco Bartoloni
2. Dr. Gholamreza Shokraei of Novadent Dental Clinic

BEST FOR
General and advanced dentistry
SERVICES
Dental examination
Digital X-rays
Dental caries treatment
Filings
Dental sealants
Crowns
Bridges
Porcelain veneers
Dental implantsInlays/onlays
Dentures
Full mouth reconstruction
Cosmetic bonding
Teeth whitening
Root canal
WEBSITE
http://www.novadent.ie/
RATES
Dental examination/examination/diagnosis €40
Emergency dental exam €60
Small x-ray €20
Large (opg) €50
Prescription €30
Scale and polish (performed by dentist) €70
Deep periodontal cleaning (may take 2 to 4 visits) €200/quadrant
Fluoride gel after scaling and polishing €20
Brightening fluoride varnish after scale and polishing/teeth whitening €25/jaw
Pit and fisure sealant €60/tooth
White filings €120 – €180
Bonding €250 – €350
Temporary filing €50
Amalgam/composite replacement €150 – €250
All ceramic inlay/onlay (e-max) €550 – €750
Composite restoration inlay/onlay €240 – €460
Extractions/routine €120 – €150
Surgical (haemostatic and bactericidal foam gel/sutures/suture removal included) €160/350
Wisdom tooth extraction €350 – €460
All four wisdom teeth extraction 10% off Specialist consultation €150
Treatment – frontal teeth €550
Root canal treatment – premolars €550
Root canal treatment – molars (three/four canals) €650 – €750
Root canal retreatment €650/950
Open drainage €150
Surgical extraoral /intraoral drainage €250 – €350
Crowns – porcelain fused to metal €450/650
Crown – full porcelain €650/950
Crown – zirconium (metal free) from €750
Temporary crown ( when part of ongoing treatment) €50
Removal of crowns ( when part of ongoing treatment) free
Post and core fiber glass or gold plated / lab made €250/350
Veneers (e-max) from €550
Bridges – min. Three crowns (price depending on material choice) €1950
Dentures acrylic based / jaw price difference depending on size/ materials / wire strengtheners / number of teeth etc. €450/790
Dentures crom-cobalt based / jaw price differences depends on size / design / white claps/number of teeth etc €950/1450
Thermoplastic dentures / jaw price differences depends on size / design / claps/number of teeth etc €750 /950
Temporary denture / jaw €250/450
Denture repair / reline €250
Tooth grinding -mouth guard soft/hard €150/350
Tooth grinding – mouth guard 3d soft/hard €350
Individual sport mouth guard device €150
Gelb retainer €750
Teeth whitening (by beyond polus) 20 min/ 60 min €189/290
Teeth whitening (by zoom 2) 20 min/ 60 min €250/390
Teeth whitening top up home kit (tray included) €280
Implant consultation €150 Implants plus crown €1750 – 2800
Referral letter – a €30 fee applies
ADDRESS
71 Middle Abbey St, North City, Dublin 1, D01 E7K5, Ireland
CONTACT DETAILS
+353 87 099 1111

[email protected]

OPERATING HOURS
10:00 am to 8:00 pm (Monday-Saturday)
Novadent Dental Clinic is a reliable general and cosmetic dentistry practice in Dublin. It has dedicated departments for prosthetics, endodontics, and cosmetics.
Dr. Gholamreza Shokraei is the principal dental surgeon at Novadent. He is highly recommended for periodontics, oral surgery, and cosmetic dental services.
As a specialist in restorative dentistry, Dr. Shokraei can bring back your natural smile and prevent other health issues. His patients were also satisfied with his expertise in dentures and other prosthodontics services.
At his clinicp, they emphasise the importance of oral health and its connection with general health and systemic diseases. So, when patients visit them for an appointment, they aim to educate and inform as much as possible.
As modern dentists, their team goes beyond traditional practices and takes advantage of cutting-edge technologies. On top of all that, what's great about Novadent is that they take care of all the necessary paperwork to claim insurance.
Low rate for emergency dental appointment
Has special offers
Takes care of the paperwork if you're using insurance
Opens late and closed on Sundays
Customer Reviews
Check out some of the reviews from their past clients:
"Fantastic service. The two dentists and dental nurse I've seen have been exceptionally professional and friendly. They use modern technology and work to their own very high standards which is reassuring. They have very competitive prices. I've been to them around half a dozen times and had a variety of work done from cleaning to root canal surgery. I'd happily recommend them to anyone who is looking for a good dental clinic in Dublin." -Barry Fenning
"I was able to make an appointment on a very short notice to get a broken tooth extracted. Both, the Dentist and the assistant were incredibly friendly and professional. Even though I was sweating from being nervous at first, they talked to me to calm me down and made me feel comfortable. I really appreciate their friendliness and professionalism." -Aedan OBrien
"Patient, kind, yet professional and efficient. The perfect place to go if, like me, you dread going to the Dentist and keep putting it off until the last possible moment. Once they know, they help." -Phillip Walsh
3. Dr. Jim Griffin M. Sc. of Seapoint Clinic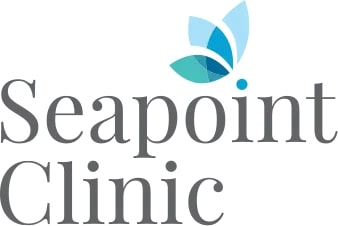 BEST FOR
Dental implants and restoration treatments
SERVICES
Dental implants
Veneers
Crowns
Braces
Smile makeover
Dentures
White fillings
Root canals
CT scanning
Oral surgery
Hygienist and periodontal
Orthodontics
WEBSITE
https://www.seapointclinic.ie/
RATES
Consultation €70
OPG/CT Scan/X-ray €60
Scale & Polish €75
Hygienist treatment (with local anaesthetic) €95
Fluoride Treatment – To reduce risk of tooth decay + Sensitivity €25
Treatment of Gum Disease/Periodontal Disease From €130
Fissure Sealant – To protect grooves + pits in teeth from tooth decay €50
Desensitiser Application – (To reduce sensitivity of dentine from cold) €50
Dental Implant Consultation & Treatment Planning €130
Dental Implant – Fully Restored (per implant, including implant, abutment + crown) €1995
Mini Implant/implant (Used for denture stabilisation. VHI often covers cost) €500
Click-Tite Implants incl. Denture (Typically 4 implants with locator attachment to denture). Denture usually palate free €7500
Click Tite Mini implant Denture- Includes placement of mini implants (Uses modified existing denture) €2000
All-On-4 – Teeth in a Day – Fixed in Teeth (Includes implant placement and acrylic implant bridge) From €9,997
Full Dentures From €800 per arch
Denture Tooth Addition (Carried out same day) €250
Six Month Braces/Invisalign®/Orthodontics From €1995 per jaw
Fillings From €150 Tooth Extraction – Includes aftercare From €120
Upper Wisdom – Includes aftercare From €150
Lower Wisdom From €250 Root Canal Treatment From €695
Crowns- 3D Milled Tooth Replacement €595+ Instant Veneers €350
Da Vinci Cosmetic Veneers/Crowns €1200
In-Clinic Whitening €295
In-Clinic Whitening & Home Whitening Trays with Bleach €355
Prescription €50
ADDRESS
23 Seapoint Ave, Seapoint, Blackrock, Co. Dublin, A94 H2R1, Ireland
CONTACT DETAILS
+353 1 284 2570

[email protected]

OPERATING HOURS
8:00 am to 5:00 pm (Monday & Friday)
8:00 am to 7:00 pm (Tuesday- Thursday)
8:00 am to 2:00 pm (Saturday)
Seapoint Clinic is a premier dental clinic in Dublin that offers a comprehensive range of general, periodontal, orthodontics, and cosmetic dental services. It has been operating for more than a decade, and has a large team of dentists and dental technicians.
Some of their top dentists have even been regularly featured on TV, newspapers, and radio to share their expertise. Seapoint Clinic serves all parts of Ireland, and is seeing over 1,200 patients monthly.
One of our top choices for dentists, Dr. Jim Griffin M. Sc., is one of the 15 resident dentists of Seapoint Clinic. He is a specialist orthodontist and one of the top dentists in Ireland.
His patients highly recommend him for the cutting-edge Invisalign treatment where he uses clear aligners to gently move your teeth into the perfect position. Also, what's great about Dr. Griffin is that he can treat patients both young and old, so no matter what your age, he can help you achieve that confident smile.
He even works with an in-house high-tech dental laboratory in the clinic where seven experienced dental technicians work on custom restoration treatments. All these technicians are Irish, UK, or American-trained and continuously contribute to the refinement of Seapoint's services.
They also offer flexible financing options for up to 3 years for treatments worth €500-€15,000. They have a finance partner and approval can be as fast as 15 minutes.
On-site high-tech dental laboratory
Largest team to attend to more patients
Flexible financing of up to 3 years
Shorter operating hours on Saturdays and closed during Sundays
More expensive consultation/ dental check-up
Customer Reviews
Here's what their past patients have got to say about their services:
"Dr Griffin and Rachael at Seapoint Clinic provided brilliant orthodontist treatment for me. Over the last two years, they were always dedicated, hardworking and committed to provide me with the best professional treatment. In addition, there were friendly staff at reception, Dentists provided X-ray, routine checks and scale and polishes. The entire team were always kind and always looking to provide the best services. I would strongly recommend it if anyone needs to receive dental treatments to go to Seapoint clinic." -Derry Lin
"Seapoint was way above and beyond what i expected, I've been at a orthodontist clinic's before, But from the building where they do everything, To the friendly staff to the professionalism of the receptionist at the desk to the Dr that does your X-ray to your CT scan to the Doctor/orthodontist is Amazing. the whole team are very kind and friendly and break everything down to you step by step in a very easy way to understand, Overall 5 Stars and I cant wait to go back and get the rest of my work done. And I would recommend Anyone who has to get any dental work done, To go to Seapoint clinic." -James O Kane
"Excellent in every aspect. Friendly staff and very professional. I am still under treatment and I am extremely satisfied with everything. Dr. Sonia Garcia is the best. I highly recommend the Seapoint Clinic." -Carolina Marincola
4. Dr. Gregg Barry of Docklands Dental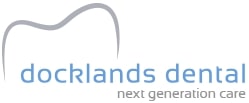 BEST FOR
General Dentistry
SERVICES
General Dentistry
Dental Hygiene
Fillings
Root Canal Treatment
Cosmetic Dentistry
Crowns
Teeth Whitening
Clear Braces
Dental Implants
Sedation Dentistry
Digital Dentistry
Specialist Services (oral surgery, endodontics, orthodontics, periodontist)
WEBSITE
http://www.docklandsdental.ie/
RATES
Exam – €50
Small x-ray – €25
Large x-ray – €50
CBCT scan – €150
Hygiene Treatment – €80 (per 30 mins)
Non-Surgical Periodontal Treatment – €200 (per hour session)
Prophyflex Cleaning / Heavy Stain removal – €15
Fluoride Treatment – €15
Prescription – €20
Emergency appointment (includes x-ray and prescription) – €75
Child Exam (Free when parent is attending for an exam) – €30
Anterior White Fillings – €140 to €200
Posterior White Fillings – Small – €130-€150
Posterior White Fillings – Large – €160-€200
Silver/Amalgam – Small – €70 to €80
Amalgam Fillings – Med/Large – €90 to €110
Temporary Fillings – €75 Post and Core – €200
Indirect restorations – €895
Tooth removal – €150
Surgical Tooth removal – €350
Specialist Oral Surgery Consultation – €150
Atraumatic tooth removal (suitable pre implant placement to preserve bone levels) – €350
I.V. – €300
Emergency Endodontic Treatment – €250
Incisor – €350 to €450
Premolar – €450 to €550
Molar – €650
Specialist Endodontic Consultation – €150
Acrylic/Plastic – €350 to €700
Metal Frame/ Cobalt-Chrome – from €1100
Flexible Dentures – from €600
Full Upper & Lower – €1200
Night-time Soft Guard – €150
Night-Time Hard Bite Guard – €350
Cerezen – €900
Sportsguard – €95
Fissure Sealants – €40
ADDRESS
1 Forbes St, Sir John Rogerson's Quay, Dublin Docklands, Dublin 2, Ireland
CONTACT DETAILS
+353 1 636 0192

[email protected]

OPERATING HOURS
7:30 am to 9:00 pm (Monday-Thursday)
7:30 am to 5:30 pm (Friday)
Docklands Dental is a Dublin-based dental clinic founded by Dr. Daniel Collins and Dr. Gregg Barry in 2013. They have two state-of-the-art clinics at the heart of Dublin in IFSC and Grand Canal Dock.
Their team specialises in general dentistry, but can also provide cosmetics and specialist services. These include oral surgery, endodontics, orthodontics, and periodontist services.
Dr. Gregg Barry is one of the 6 dentists in Docklands Dental. He is a graduate of the University College Cork with an Honors degree and the W&H award for operative dentistry.
With advanced training in cosmetic dentistry, short-term orthodontics, and endodontics, he can improve patients' oral health while achieving highly aesthetic results. He also trained in Italy, London, and Zurich in CEREC Digital Dentistry, positioning himself at the forefront of integrated digital dentistry in the country.
Patients love him for his friendly and relaxed manner, and his strong focus on delivering what the patient wants.
Throughout its many years of business operations, Docklands Dental has also won various awards for providing next-generation care to patients. Not only do they deliver advanced treatments and techniques, but they also have modern facilities including digital x-rays, CEREC digital technology, IV sedation, and ceiling-mounted TVs for entertainment.
Longer operating hours during the weekdays
State-of-the-art clinics
Award-winning dental practice proves competence
Closed during the weekends
Customer Reviews
Below are some of the comments from their past patients:
"Great facilities and amazing staff – professional, friendly, and helpful! Cannot recommend it enough! I've been a patient for about 3 years and never had a moment where I would doubt my choice. Most recently I had orthodontic work done with Dr. Susan O'Connell at age 30 – the results have been phenomenal and far exceeding my expectations. Most importantly Dr. O'Connell and her team did their best to make this naturally uncomfortable experience as seamless as possible! Thank you to the whole Docklands Dental team!" -Sandro Chiaureli
"Where can I start. I've went to many dentists over the years but have finally found one that I trust and I'm not afraid to go (Primary school flashbacks). Recently just went through Invisalign with Susan and the team and it's been amazing from start to finish. They go above and beyond and really know their stuff. Susan puts you at ease and you can tell she and the entire team are passionate about what they do. Delighted with the results. I've recommended Docklands to all my colleagues and friends." -Paul-Edward Kilcullen
"I got braces as a 30 year old with Docklands Dental! When searching around, I found everyone had similar prices and nice locations but the specialists in Docklands were top of their field for qualifications and experience. I felt confident in their hands (and with their hands in my mouth!) and had no concern or discomfort during my appointments or when wearing the braces. One day a metal band popped on my braces. I called Docklands and was successfully seen to that day. All the staff are always pleasant and genuinely care. Thanks!" -Dave Healy
5. Dr. Peter Doherty of 3Dental Dublin

BEST FOR
Smile makeovers and transformation
SERVICES
General dentistry
Dental surgery
Endodontics
Braces
Invisalign
Dental implants
Dental cosmetic bonding
Teeth whitening
Crowns
Bridges
Veneers
Digital smile design
WEBSITE
https://www.3dental.ie/
RATES
Initial Consultation Free
Prescription €30
Dental Exam €40
Scale and Polish €57
Dental Hygienist (per 30 mins) €57
Routine Dental Checkup €40
Emergency Appointment €50
Emergency Video Consultation €25
OPG Radiograph €50 CT Scan €150
Periodontal Treatment (per 30mins) €57
Filling (Composite Only) €90-€120
Fissure Sealant €25
Gum Disease Treatment (Depending on severity) €50
Simple Extraction €80
Surgical Extraction From €250
Single Lower Wisdom Tooth Extraction €350
Both Lower Wisdom Teeth Extraction €500
All 4 Wisdom Teeth Extraction €800
CT Scan €150
Post & Core (Carbon Fibre Post) Root Canal €200
Front Tooth Root Canal €400
Premolar Root Canal €500
Root Canal Retreatment €500-€750
Molar Root Canal €650
Apicectomy €750
Bone Grafting €400-€1,800
Extraction with Bone Grafting €450
Sinus Lift €1,650-€2,000
Gingivectomy €350
Frenectomy €350
Children's (Under 12) Dental Checkup €20
Children's Scale and Polish €20
Veneers In A Day €250 per tooth
Porcelain Veneers €500 per tooth
Minimal Prep Veneers €600 per tooth
No Prep Veneers €600 per tooth
Incisal Edge Bonding €150 per tooth
Composite Bonding €250-€300 per tooth
Digital Smile Design €150
Composite Onlay €350
Porcelain Bonded To Metal €400
Emax Crown €450
Zirconia Crown €500
Bridges €400-€500 per tooth
Teeth Whitening (Home Kit) €150
Anti-Wrinkle Injection – 1 area €200
Anti-Wrinkle Injections – 2 areas €250
Anti-Wrinkle Injections – 3 areas €290
1/2ml Filler €240 1ml Filler €350
Single Implant From €700
Implant with Crown From €1,400
Implant Retained Denture (Current Denture + 2 Implants) €2,995 per arch
Implant Retained Denture (New Denture + 2 Implants) €3,495 per arch
Implant Retained Denture (Current Denture + 4 Implants) €4,900 per arch
Implant Retained Denture (New Denture + 4 Implants) €5,900 per arch
Partial Denture €500
Denture Per Jaw €600
Cobalt Chrome Denture €1,200
Smile In A Day From €9,999 per arch
Adult Braces Mild From €3,500
Adult Braces Moderate From €4,000
Adult Braces Severe From €4,500
6 Months Braces Single Arch €1,400 (Ceramic brackets + €100/arch)
6 Months Braces Double Arch €2,400 (Ceramic brackets + €100/arch)
Invisalign €3,500 Kids Braces From €3,000
ADDRESS
The Red Cow Complex, Naas Rd, Fox-And-Geese, Dublin, D22 KV24, Ireland
CONTACT DETAILS
+353 1 485 1033
OPERATING HOURS
8:00 am to 8:00 pm (Monday-Friday)
9:00 am to 5:00 pm (Saturday)
3Dental is a modern dental practice in Dublin and Limerick that was originally established to stop people from going abroad for dental treatment. It makes all types of dental services, including general dentistry, cosmetic dentistry, and oral surgery more accessible.
One of their main areas of expertise is smile makeovers or transformations. You can check their Smile Gallery for 'Before and After' pictures of some of their hundreds of satisfied clients.
Dr. Peter Doherty is the chief implant dentist at 3Dental. He is a graduate of dentistry at the Trinity College in Dublin, and later on studied implant dentistry at Newcastle Dental Hospital.
To further his knowledge, he travelled to Europe and the USA to train with world-renowned dental experts. He has limited his practice to dental implants, and has become the trusted specialist for advanced treatments in this field.
Dr. Doherty is not the only globally-trained dentist at 3 Dental, however. Most of the members of their team also received world-class training and are registered with the Irish Dental Council.
Throughout their years in practice, they have served over 25,000 patients at the most affordable rates. Aside from their reasonable rates, 3Dental offers a 5-year guarantee for all prosthodontic treatments such as implants, crowns, veneers, and bridges.
As a partner of Flexifi, this clinic also offers flexible payment plans with 0% interest for treatments over €1,000. Under this payment option, a 50% deposit is required and the balance is payable over 12 months.
Because 3Dental's dentists are extremely passionate about their craft, they have even set up a dental laboratory equipped with 3D CAD/CAM milling systems. Currently, they're using the Sirona system for their restorative and prosthetic dental services.
5-year guarantee on prosthodontic treatments
Flexible payment for treatments over €1,000 through Flexifi
Large team of dentists, dental technicians, and nurses for varying patient needs
Open 12 hours a day during the weekdays
Lowest fees for emergency appointments and tooth extractions
Also offers dermal fillers
Customer Reviews
Here are some of the testimonials from their past patients:
"I have suffered bad dental health for over 10 years and have been to many, many dentists. My wife heard an ad on radio and said to give them a try and turned out to be best decision ever. Have had regular visits over last 10 months getting major work done to my teeth. Dentists and particularly Peter are all non judgemental, empathic, explain every option available. The end result was three of my missing upper front teeth implanted and my smile restored (pic attached) after 5 years of having neither. Cannot thank all the staff and particularly Peter enough and highly, highly recommend them. PS: Its still a novelty to be able to bite into a steak again :)" -Damien Gill
"I had two wisdom teeth removed last Saturday with Dr. Eimear Mooney. I ,like most people have a fear of the dentist but I have to say that my experience with Dr. Mooney was one of the best and easiest I've had to date in a dentists. I was so nervous going in but from the get go Dr. Mooney put me at ease, she had really nice relaxing music on too. As for the removal itself it was absolutely pain free and so quick I couldn't believe it. She is so gentle and professional. I've been very lucky to not suffer with any post operative problems such as swelling and pain. I'd recommend anyone who needs oral surgery to go to Dr. Mooney. If I need anymore in the future she's the only person I'll be going to." -Gemma Morris
"I have been to 3d dental on many occasions and have been very happy with my experience there.. Recently I was going to get a procedure done and was unsure of what I wanted, but a staff member Sean went above and beyond to help me and talk me through my option's… Spent time with me and put me at ease, definitely don't get that treatment in other clinics.. Have to say he is amazing at his job as his client care is exceptional.. I don't normally do reviews but felt I needed to do this one.. Thanks so much Sean.. I will most definitely be back x" -Ciara Doyle
FAQs About the Best Dentists in Dublin
---
Going to the dentist can be nerve-racking for some, but finding a dentist you can trust will ease your stress and anxiety. We hope our guide can help you find a reliable dentist who can be your long-term oral healthcare partner.
Have you tried any of the best dentists in Dublin in our list? Share your experience with us!