5 Popular Bubble Tea Shops in Dublin
It's not uncommon for the people of Dublin to crave for bubble tea as it has become a popular drink among the locals.
It was in 2011 when the demand for the refreshingly sweet drink increased, and it still keeps gaining traction until now!
How Much Bubble Tea Costs in Dublin
The cost of takeaway bubble tea is as follows. Please note though that the prices change depending on additional ingredients:
| BUBBLE TEA | ESTIMATED PRICE |
| --- | --- |
| Regular | €5.00-5.80 |
| Large | €5.80-6.50 |
Best Bubble Tea Stores in Dublin
We picked bubble tea shops based on the following factors:
1. Kakilang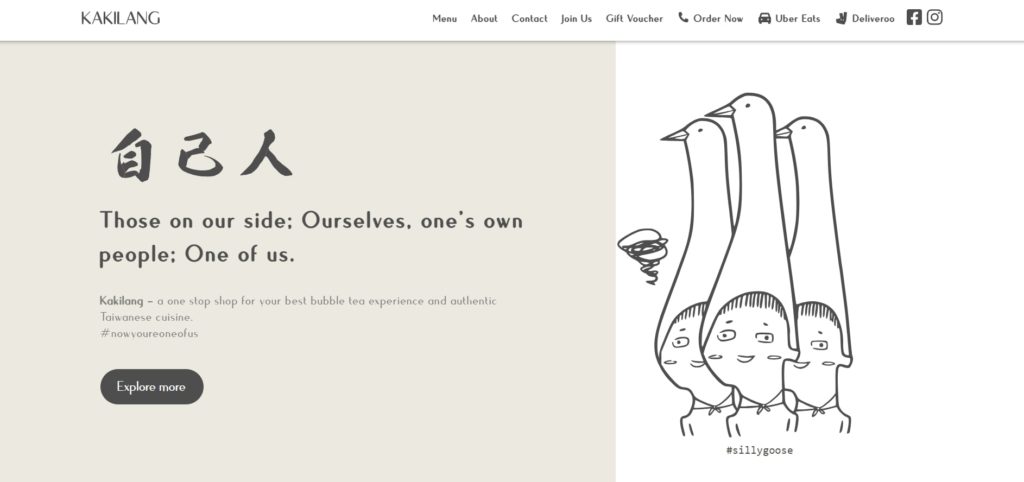 Test
Info
WEBSITE
https://www.kakilang.ie/
ADDRESS
5 Bachelors Walk, North City, Dublin, D01 RT02, Ireland
CONTACT DETAILS
+353 1 878 8172
OPERATING HOURS
Monday - Wednesday: 12:00 PM - 8:00 PM

Thursday - Saturday: 8:30 AM - 8:00 PM

Sunday: 8:30 AM - 7:30 PM
| | |
| --- | --- |
| Location | ★★★★★ (5/5) |
| Convenience | ★★★★★ (5/5) |
| Atmosphere | ★★★★☆ (4/5) |
| Variety | ★★★★★ (5/5) |
| Quality | ★★★★★ (5/5) |
| Taste | ★★★★★ (5/5) |
| Packaging | ★★★★☆ (4/5) |
| Service | ★★★★☆ (4/5) |
| Customer communication | ★★★★★ (5/5) |
| Speed | ★★★☆☆ (3/5) |
| Accuracy of orders | ★★★☆☆ (3/5) |
If you ask us what we love the most about Kakilang, this is what we'll tell you: this shop in Dublin isn't just for bubble tea lovers—it's also for all foodies out there. It has several options not just for bubble tea but for different types of Asian street food as well.
And what's better to pair with a refreshing bubble tea than savoury street food, right? In fact, Kakilang's fried chicken and takoyaki are a couple of famous items in the menu that customers we've talked to loved ordering with their bubble tea.
Speaking of bubble tea, Kakilang is known for its amazing boba tea flavours. It has an extensive menu that you can choose from, and you can even adjust the level of sweetness in case you're not interested in getting sugar-high.
In terms of the atmosphere, we love the cosy vibe of the place—it's clean and well-maintained. We also love that it has more tables and chairs than some bubble tea shops so customers can really enjoy their dine-in experience.
The staff is very helpful and attentive. If you have questions or requests regarding the menu, don't hesitate and let them know because they'll try to accommodate them.
There's only one thing that might become a problem—the place tends to get a little too busy. Because of this some of the orders are mixed up, and it takes a long time to sort them out.
At least the staff make sure to try their best to remedy the situation while remaining polite and respectful to the customers. Customer service can't always be perfect, but we love that Kakilang still tries. 
Amazing boba tea flavours
Clean place
Cosy atmosphere
Has options for low-sugar boba tea
Has options for food
Big food portions
Super attentive staff who answers questions
Good location
Delivery through website and app
Long wait for food
Orders get mixed-up at times
Customer Reviews
Great food options
We love this place and drop by to get bubble tea every time we are in the city centre.
Great food options as well for lunch or breakfast: big and flavourful options. Korean chicken with rice is definitely my favourite there! — Aleksandra Shagal, Google Reviews
Well maintained place with a lot of milk tea options
Highly recommend this place for amazing milk teas, mouthwatering Korean fried chicken, wonderful takoyaki, and fluffy pancakes! The staff is very friendly and the place very clean and well maintained. It's a nice place to relax and take a break from touring Dublin. Would definitely come back. — Samantha Gabriel, Google Reviews
2. Nana's Tea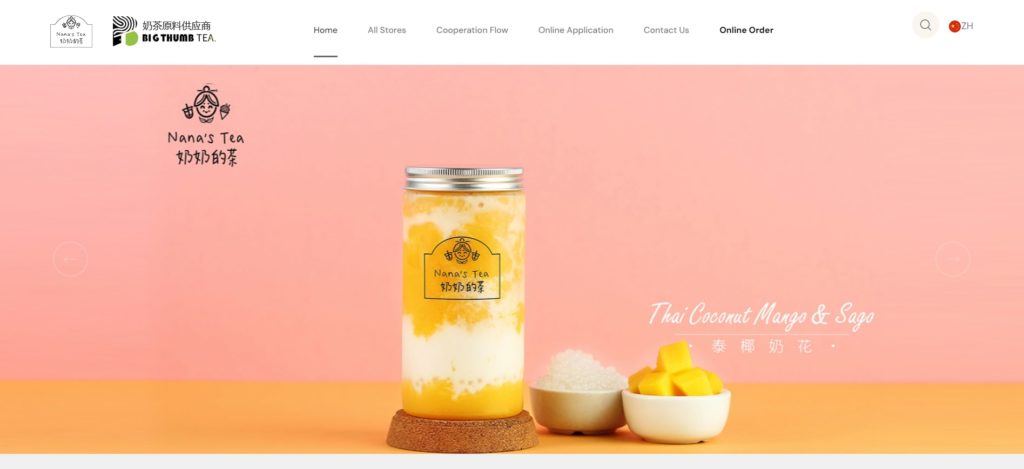 Test
Info
WEBSITE
https://www.nanastea.ie/
ADDRESS
6 Wexford St, Dublin, D02 EH30, Ireland
CONTACT DETAILS
+353 1 558 7803
OPERATING HOURS
Monday - Wednesday: 11:00 AM - 8:00 PM

Thursday - Sunday: 11:00 AM - 8:30 PM
| | |
| --- | --- |
| Location | ★★★★★ (5/5) |
| Convenience | ★★★★★ (5/5) |
| Atmosphere | ★★★★☆ (4/5) |
| Variety | ★★★★★ (5/5) |
| Quality | ★★★★★ (5/5) |
| Taste | ★★★★☆ (4/5) |
| Packaging | ★★★★★ (5/5) |
| Service | ★★★☆☆(3/5) |
| Customer communication | ★★★☆☆ (3/5) |
| Speed | ★★★☆☆ (3/5) |
| Accuracy of orders | ★★★★☆ (4/5) |
What makes Nana's Tea deserve a spot on our list is its wide range of interesting and unique flavours. Some of the bubble tea in their menu can't be found in the menu of other shops, and we're pretty sure you'll be tempted to try them all!
What adds more to the appeal of their bubble tea is the presentation. They're packaged well and presented well, making them look more appetising than they already are.
According to some customers we've chatted with, they were amazed by the texture of the bubble tea. Typically, there's just the boba, milk, and tea, but Nana's Tea flavours have texture in it as well, which balances the taste more.
The price per cup is affordable as well! You can cater to your craving without breaking your pockets.
Another thing we love about Nana's Tea is that even though it's a small place, it has such a lovely and cosy interior. The downside to this though is that customers need to compete with the small dine-in space, so make sure to go during off hours.
We think you should expect long lines for takeaways as well. But just in case you don't have the time to fall in line, Nana's Tea can be ordered online via their website or via delivery apps.
Interesting blend of unique flavours
Lovely presentation
Wide variety of choices
Average pricing
Nice staff
Lovely and cosy interior
Has options for level of sugar
Delivery through website and app
Staff need more training in handling complaints
Long waiting time
Small space for dine-in
Customer Reviews
Unique bubble tea flavours
The mochi bubble tea arrived in a clear cup , it was definitely different from the usual bubble teas that I ordered. I am a bubble tea lover , yet the mochi tea created an enticing visual contrast . It's a novel experience with an intriguing blend of mochi texture and flavours. They have many other good bubble teas to try out in and this was a very delightful experience.— Meera Aashika, Google Reviews
Quality milk tea taste with reasonable price
Nana's tea quickly became my favourite bubble tea chain throughout Ireland but this location is very quick with their service which I appreciate. The boba is reasonably priced and tasty. Would recommend it to people who want to soothe that craving as they have a large variety and all the drinks I tried were very well balanced flavour and consistency wise. — Susana Mostaghim, Google Reviews
3. Love Yum Cha Bubble Tea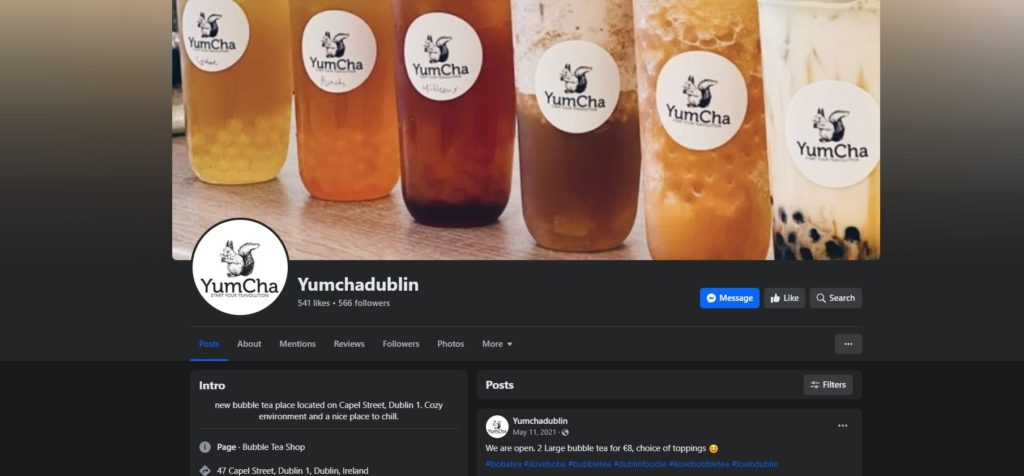 Test
Info
WEBSITE
https://www.facebook.com/yumchadublin1/
ADDRESS
1, 47 Capel St, North City, Dublin 1, D01 Y5C3, Ireland
CONTACT DETAILS
+353 89 478 9893
OPERATING HOURS
Monday - Wednesday: 12:00 PM - 8:00 PM

Thursday - Saturday: 12:00 PM - 9:00 PM

Sunday: 12:30 PM - 8:30 PM
| | |
| --- | --- |
| Location | ★★★★★ (5/5) |
| Convenience | ★★★★☆ (4/5) |
| Atmosphere | ★★★★★ (5/5) |
| Variety | ★★★☆☆ (3/5) |
| Quality | ★★★★★ (5/5) |
| Taste | ★★★★☆ (4/5) |
| Packaging | ★★★★★ (5/5) |
| Service | ★★★★☆ (4/5) |
| Customer communication | ★★★★☆ (4/5) |
| Speed | ★★★☆☆ (3/5) |
| Accuracy of orders | ★★★★☆ (4/5) |
If you want to get your money's worth, we recommend trying Love Yum Cha Bubble Tea. This bubble tea shop is in a prime location—easy to go to and easy to see!
The place is very Instagrammable as well. According to customers, it has one of the loveliest layouts they've ever been into—so the atmosphere becomes more cosy and relaxing.
This is the reason why locals and tourists alike flock towards it. It's kinda popular around the area and always seems to be full of people.
The pricing is affordable as well—whether you're trying the pastries or their bubble tea. In fact, there are even drinks and cake combos for around €10.
Just a little warning though—in terms of variety, Love Yum Cha doesn't have an extensive list of flavours. The good news though is that even with the limited flavours that it has, customers will still have something that suits their tastes.
In addition to this, we also want to add that Love Yum Cha has some of the best melts-in-the-mouth pastries in the area. Pairing them up with the authentic bubble tea and you've got yourself a good combo.
Just in case you're not in the mood to go out though, the bubble tea shop's available on delivery apps. There have been no major problems in ordering via delivery so you don't have to worry.
Prime location
Affordable price
Clean and cosy
Polite and friendly staff
Soft and fresh tapioca pearls
Has good pastries
Instagrammable interior
Offers drink and cake combos
Delivery available via apps
Staff tend to forget orders leading to delays
No toilet for customers
Limited choices for bubble tea
Customer Reviews
Relaxing and cosy ambience
I've tried a few bubble tea shops around Dublin, and so far this place is my number one. For the price you pay you get a great sized drink. The tapioca pearls are soft and so fresh. I got Thai Rose from the summer specials and it was fantastic. All my friends loved the place. Atmosphere was so relaxing and cute, and the server was so sweet, they also have charging ports inside if you're out of battery. This place has won my heart — Leona Bridgeman, Google Reviews
Authentic tapioca pearls
The best Boba tea in town. The tapioca pearls taste like one I have tasted in Taipei, Taiwan. The cake was also good.As a Thai, I would say that Thai milk tea is so excellent. The owner is so nice. — Ariyawan Tangtipongpirabet, Google Reviews
4. Only Oriental Bakery & Tea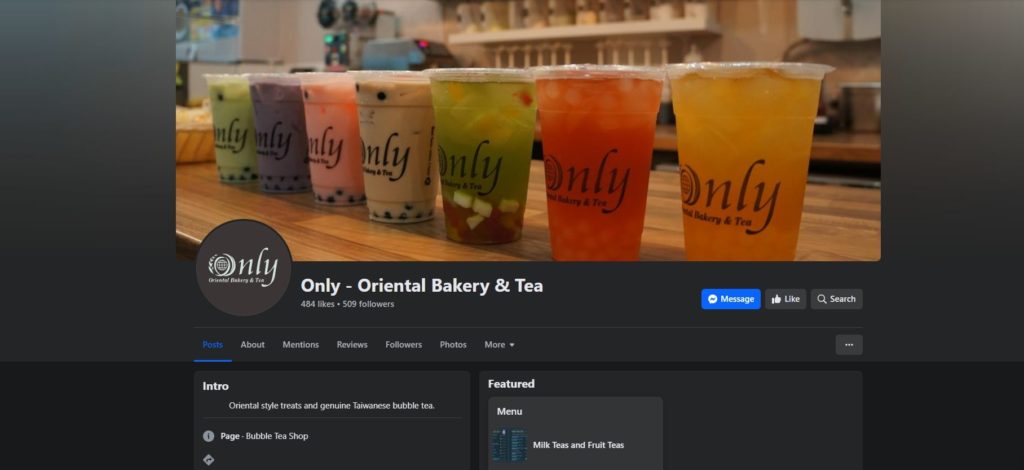 Test
Info
WEBSITE
https://www.facebook.com/onlybakeryandtea/
ADDRESS
66 Middle Abbey St, North City, Dublin 1, D01 K850, Ireland
CONTACT DETAILS
+353 1 558 1633
OPERATING HOURS
Monday - Saturday: 11:30 AM - 8:30 PM

Sunday: 12:00 PM - 8:00 PM
| | |
| --- | --- |
| Location | ★★★★☆ (4/5) |
| Convenience | ★★★★☆ (4/5) |
| Atmosphere | ★★★★☆ (4/5) |
| Variety | ★★★★★ (5/5) |
| Quality | ★★★★☆ (4/5) |
| Taste | ★★★★☆ (4/5) |
| Packaging | ★★★★☆ (4/5) |
| Service | ★★★★☆ (4/5) |
| Customer communication | ★★★★★ (5/5) |
| Speed | ★★★★☆ (4/5) |
| Accuracy of orders | ★★★★☆ (4/5) |
What we love about Only Oriental Bakery & Tea is the authenticity of its flavours—whether we're talking about food or their extensive list of bubble tea. Bubble tea originated in Taiwan, and tasting that in Europe speaks of the quality of the drinks.
In fact, that's the main reason why locals flock to Only Oriental Bakery. They said Asia was a little bit of a long journey from Ireland, so having such a shop that provided baked goodies and bubble tea with authentic Taiwanese taste made them happy.
Only Oriental Bakery has the best Asian food as well as desserts. The best thing about it is that it also has a wide variety of drinks, not just bubble tea, and they all pair so well with flavourful food.
We also want to commend the location. Only Oriental is easy to locate—you won't miss it! This is why it tends to be crowded all the time because it's very accessible to everyone.
The place is quite small as well. So we recommend coming during non-peak hours if you want to stay and relax inside, especially if you're coming with your family or a couple of friends.
Speaking of family, it's a cosy atmosphere perfect for those with kids. The staff is amazing–very welcoming and warm, and accommodate requests from their customers.
Pricing is a little more expensive than some of the bubble tea shops in Dublin. But the quality of the bubble tea and the desserts are so worth it you won't even mind adding a few more cents to your bill!
Family-friendly atmosphere
Wide variety of drinks
Welcoming staff
Authentic tea taste
Has a lot of options for toppings
Serves Authentic Asian food
Has great desserts
Central location
Small place
Expensive food
Customer Reviews
Authentic Taiwan taste
The milk tea race is getting tighter in the city centre. To my knowledge, there are currently 5 milk tea shops in Dublin city centre and this one is certainly a contender. They serve drinks sourced from Taiwan so the taste is surely close to that from Asia. Apart from selling milk tea, they have a couple of pastries and some Chicken dishes. Their pricing is definitely on the friendly and reasonable side. They have seats for people who want to sit down for a chat while sipping away their tasty drinks. I tried out their Taro milk tea with egg pudding and tapioca pearls and that was certainly delightful. I highly recommend this place. — Japong, Trip Advisor
Lots of add-on options to customise order
Great bubble tea! Lots of options and customisation offers. Seems like a very popular place, there was a line to the door. Definitely try the brown sugar milk tea and the green tea bubble tea with tapiocas!— Indi, Google Reviews
5. Maneki Tea Talk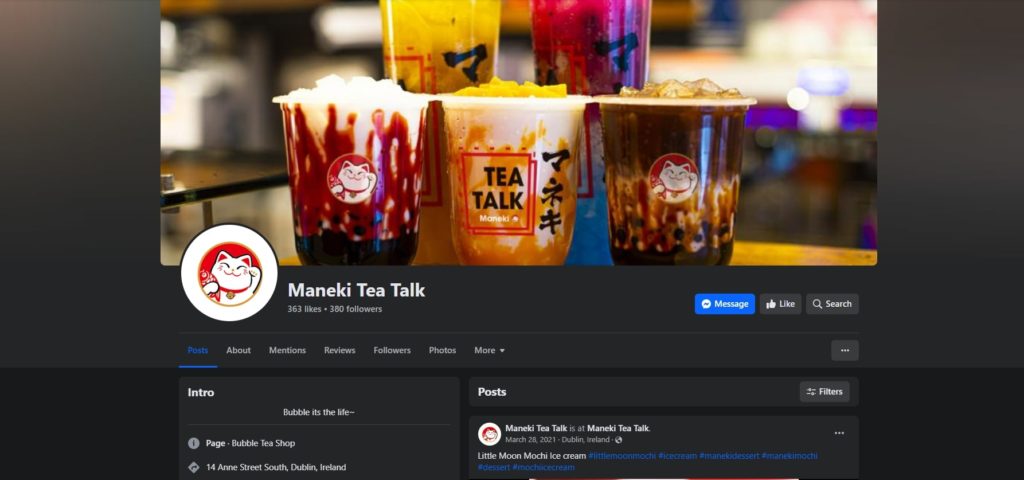 | | |
| --- | --- |
| Location | ★★★★☆ (4/5) |
| Convenience | ★★★★★ (5/5) |
| Atmosphere | ★★★★★ (5/5) |
| Variety | ★★★★★ (5/5) |
| Quality | ★★★★☆ (4/5) |
| Taste | ★★★★★ (5/5) |
| Packaging | ★★★★★ (5/5) |
| Service | ★★★★★ (5/5) |
| Customer communication | ★★★★★ (5/5) |
| Speed | ★★★★★ (5/5) |
| Accuracy of orders | ★★★★★ (5/5) |
Maneki Tea Talk might be famous for its onigiri and other Japanese food options, but the shop comes with a great selection of bubble tea flavours as well. If you're craving for a taste of Japan, we recommend this place in Dublin.
First thing we love is the very relaxing interior and vibe of the place. Going inside feels like being in a zen room—it instantly calms you for a reason.
We think the polite and friendly staff have something to do with this as well. The theme might be Japanese, but the staff welcome you warmly with traditional Irish hospitality.
Like what we've mentioned, it has a few authentic Japanese foods, and the most famous ones are their onigiri and sushi burrito, which are must-trys. Their waffles taste amazing as well if you're into sweet things.
In terms of their bubble tea variety, we think you'll be happy to know that there are a lot of options to choose from! According to regular customers, they come here because there are a lot of choices for customisation, which cater to their tastes.
Just a little advice from us though—stay away from the taro-flavoured milk tea if you're expecting authentic taro flavour. It's not the shop's specialty.
The shop can get a little busy though so make sure you go during off hours. There's a tendency for the place to be a little chaotic, with the staff mixing your orders up during peak hours—it's understandable but inconvenient.
Delicious food
Polite and friendly staff
Authentic Japanese taste
Wide variety of bubble tea flavours
Lovely interior with a cosy atmosphere
Best onigiri in town
Plenty of customisation features for your bubble tea
Staff sometimes get orders wrong
Not-so-authentic taro-flavoured milk tea
Customer Reviews
Wide range of customisation options to choose from
Friendly staff. Extensive menu. You can customise the amount of ice and sugar in your bobas. Also, in my opinion the Milk Au Lait is a better option over Bubble Tea. I tried the Mango flavoured Milk and it was delicious. The guy at the counter was patient with all my requests and helped me out— Apurva Kutumbe, Google Reviews
Lovely place with a relaxing atmosphere
This is a wonderful place to sit in and enjoy your favourite bubble tea and have a little snack. The stuff there is amazing and the atmosphere is amazing. I was having a bad day but when I went inside of this shop, the atmosphere there made me calm down and it was very relaxing. I totally recommend it and it's my favourite place to go. — Ulyana, Google Reviews
FAQs About Bubble Tea in Dublin
---
Bubble tea has become one of Dubliners' favourite drinks, but if you're searching for regular tea, try Best Afternoon Tea Shops in Dublin.