Galway's Seasonal Wonders: Top Activities for Every Time of Year
Planning a trip to Galway soon?
Galway is a city that offers something for everyone, no matter what time of the year you visit. From cultural festivals and events, to scenic walks and drives, to cosy pubs and markets, you'll never run out of things to do in Galway.
In this article, we'll give you some suggestions for things to do in Galway per month, based on the season and the weather. Whether you're looking for art, adventure, romance, or relaxation, you'll find it in Galway.
Things to Do in Galway for Every Month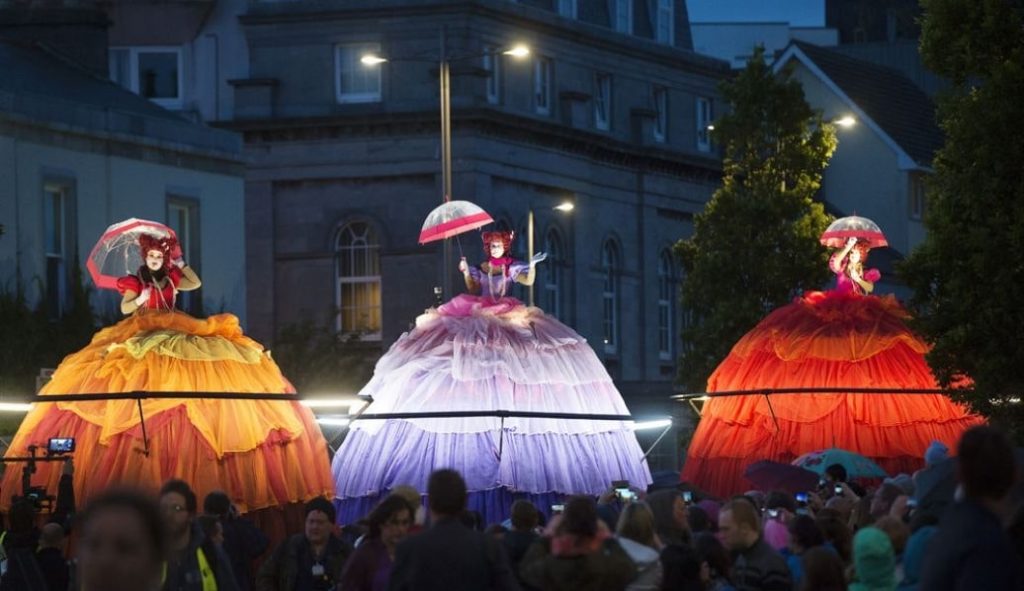 January to March features the Music for Galway Midwinter Festival, Valentine's Day Corrib River Cruises, and St. Patrick's Day celebrations.
April to June brings cultural events like the Cúirt International Festival of Literature, Galway Early Music Festival, and Trad on the Prom.
July to September offers artistic brilliance with the Galway International Arts Festival, thrilling horse racing at the Galway Races Summer Festival, and the renowned Galway Film Fleadh.
October to December includes the Baboró International Arts Festival for Children, Galway Comedy Festival, Galway Science and Technology Festival, Galway Christmas Market, and the COPE Galway Christmas Day Swim.
Music for Galway Midwinter Festival (January)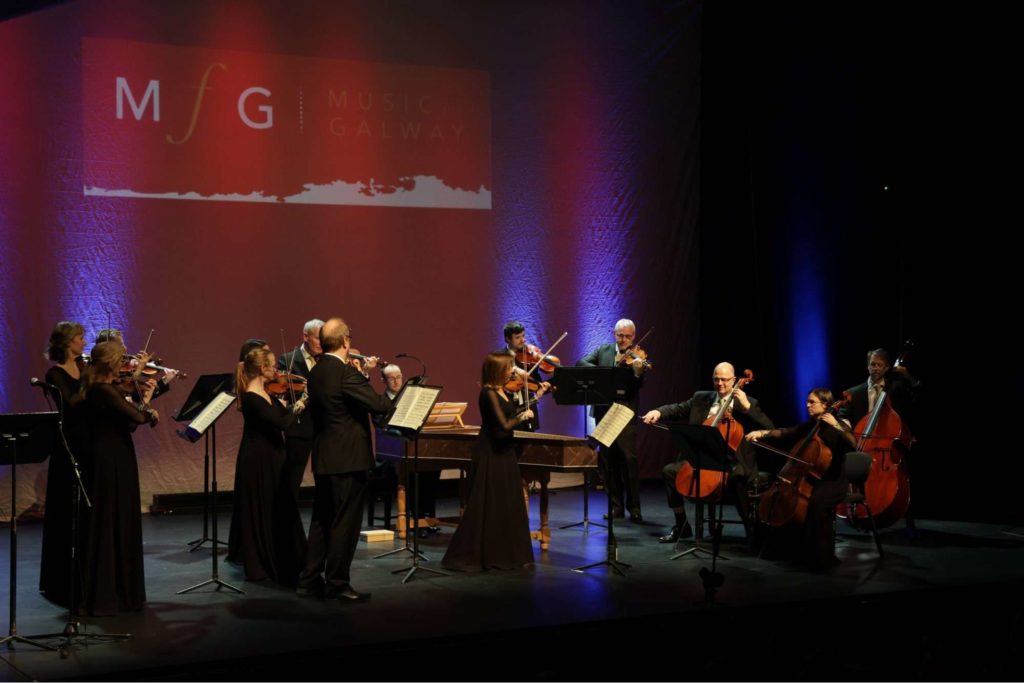 Website: https://musicforgalway.ie/
The Music for Galway Midwinter Festival is a classical music festival that takes place every January. It features local and international musicians, performing themed concerts at venues like the Town Hall Theatre and the Hardiman Hotel Ballroom.
The festival celebrates the beauty and diversity of classical music, with a different theme each year. Some of the past themes have been Seasons, Stanford, and Beethoven.
It's a great opportunity to enjoy great music in a welcoming and comfortable setting and to discover the charms of Galway in winter.
Pro Tip:

Since the festival is in January, one of the coldest months in Ireland, you should dress warmly and comfortably for the concerts.
Valentine's Day with a Cruise on the Corrib River (February)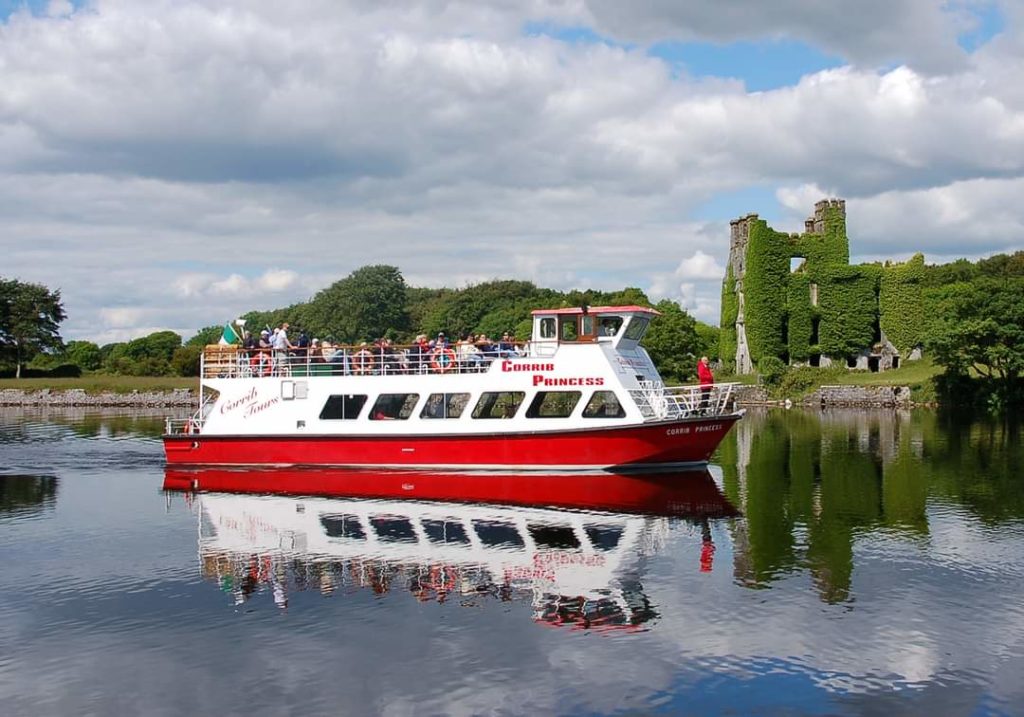 You and your loved one can make this Valentine's Day unforgettable with a delightful cruise along the Corrib River.
The Corrib River is known for its stunning scenery, with lush greenery, historic castles, and charming villages all along the way.
You'll both get on a cozy boat, where soft music plays, and the tables are lit with candles, creating a truly romantic atmosphere. You can savor a delicious, fancy meal and enjoy a glass of wine as you take in the beautiful surroundings.
You can consider taking a cruise on the Corrib Princess, a luxury cruise boat that departs from Woodquay in the heart of Galway City and takes you along the majestic River Corrib and onto Lough Corrib
Pro Tip:

If you're going on a daily sightseeing sailing, bring your own sandwiches as Corrib Princess only serves confectionery and snacks. Catering services are available for Private Hire cruises, including finger food, full BBQ, and desserts.
St. Patrick's Day (March)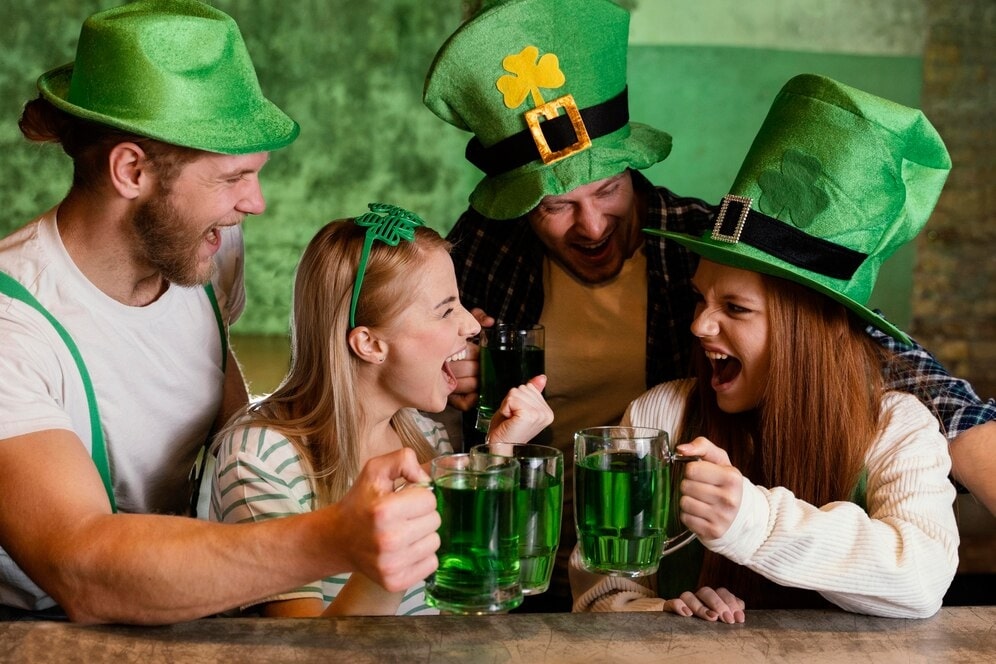 St. Patrick's Day, celebrated on March 17th in Ireland, honors the patron saint with events like parades, music, and wearing green. Galway is a top spot to enjoy the festivities.
Galway's St. Patrick's Day parade highlights local creativity and diversity with colorful floats, performers, and cultural groups. It also offers a chance to view Galway's iconic landmarks like the Salmon Weir Bridge, Eyre Square, and the Spanish Arch.
Besides music and parades, Galway also emphasizes the rich Irish culture and heritage with workshops and exhibitions at places like the Galway City Museum, featuring sean-nós dance classes and film screenings.
Pro Tip:
St. Patrick's Day is a popular holiday in Ireland, so it's important to plan ahead if you want to attend any events or activities.
Wearing green is a fun way to show your support for Ireland and St. Patrick's Day.
Cúirt International Festival of Literature (April)
Website: https://www.cuirt.ie/
Cúirt International Festival of Literature is a yearly literary festival since 1985. Its name comes from the Irish word cúirt, which means "court", and reflects the festival's origins as a poetry festival that took place in the courthouse in Galway
The festival highlights Irish and international writers in poetry, fiction, theatre, and more, alongside masterclasses, exhibitions, family events, and networking for emerging writers.
It's hosted by the Galway Arts Centre, a non-profit organization that fosters the arts in Galway and the western region of Ireland. Its goal is to cultivate a community of curious readers and provide a platform for literary discussions and reflection.
Pro Tip:

Join their team of enthusiastic and dedicated volunteers to help deliver an unforgettable experience for audiences and festival participants alike. Volunteer recruitment is open annually, so don't hesitate to apply.
Galway Early Music Festival (May)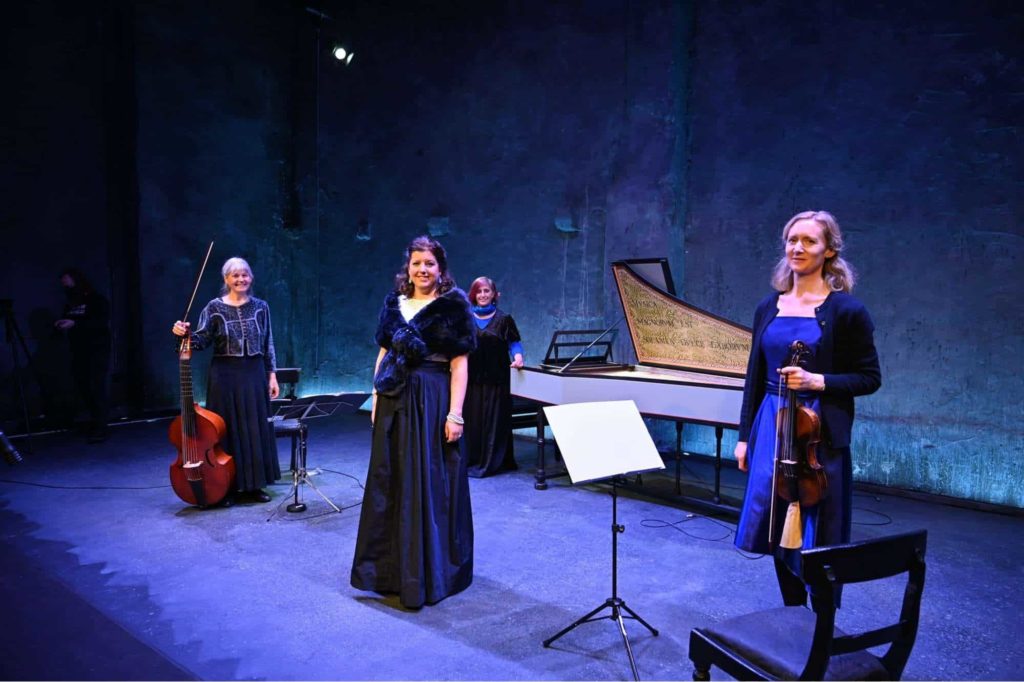 Website: https://galwayearlymusic.com/
Since 1996, the Galway Early Music Festival has been all about sharing old music from the medieval, Renaissance, and Baroque times. Musicians from Ireland and other countries play these ancient tunes in the city's streets and places.
They also have some fun activities. You can try playing a traditional Irish harp, and you can take a walk with a Spanish guy named Captain Moreno who talks about 17th-century Galway with music.
They do shows and talks in special places like St. Nicholas' Collegiate Church of Ireland. It's like a journey around the world with old music.
Pro Tip:

The festival offers workshops and other opportunities for participation. Take advantage of these opportunities to learn more about early music and dance.
Trad on the Prom (May to September)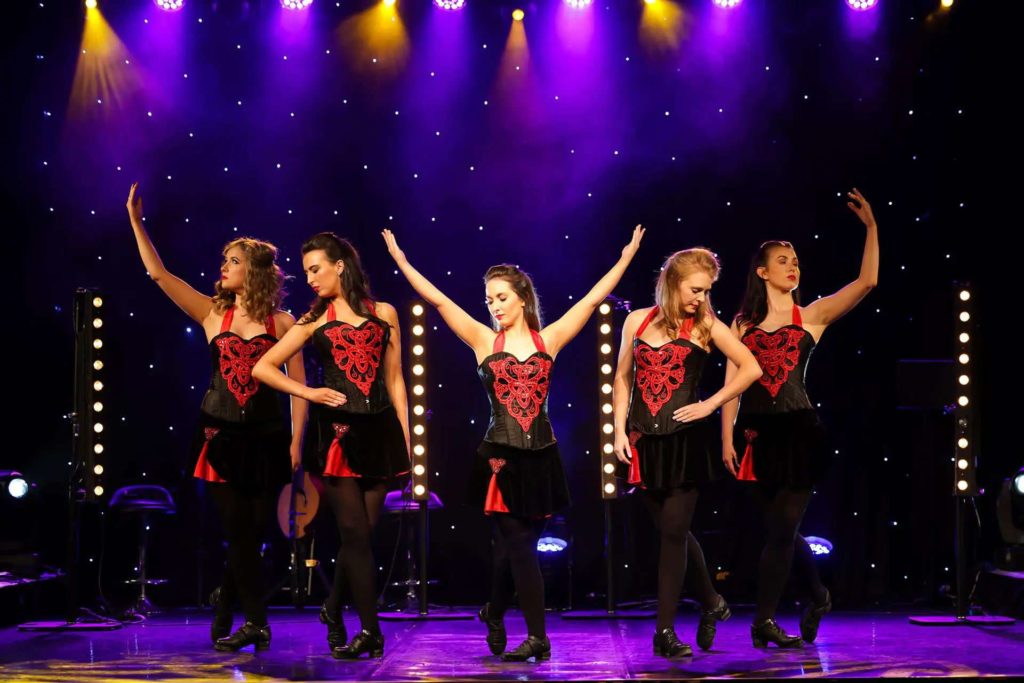 Website: https://tradontheprom.com/
Trad on the Prom is a modern Irish performance that blends traditional Irish music, songs, and dance into an electrifying spectacle.
In the performance, you'll be treated to the sounds of classic Irish instruments like fiddles, flutes, and bodhráns. The singers have beautiful voices and sing songs that are easy to enjoy and understand.
What makes this show truly special is the dancers who take the stage. They perform energetic dances with quick footwork and lively jumps, making the performance visually stunning and captivating.
Trad on the Prom takes you on a captivating journey into Ireland's past through engaging stories, making it a must-see experience for visitors in Galway, offering a genuine taste of Irish heritage.
Pro Tip:

After the show, you'll have the opportunity to meet the performers and take photos with them. Don't miss this chance to get up close and personal with some of Ireland's most talented musicians and dancers!
Galway Bike Festival (May)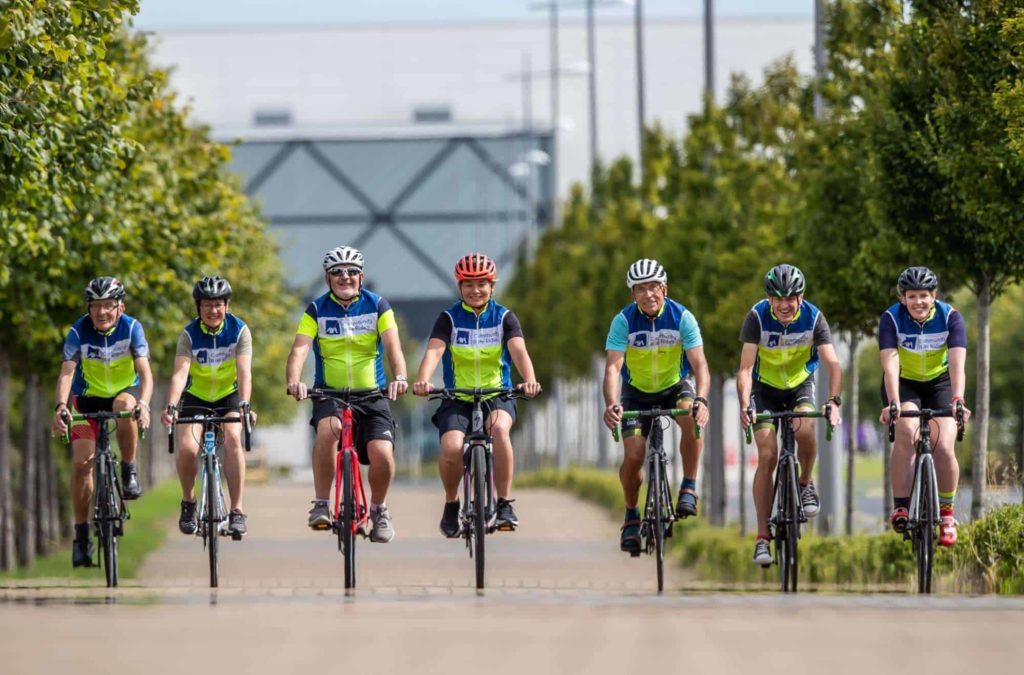 Website: https://www.facebook.com/profile.php?id=100068340514545
The Galway Bike Festival is a vibrant initiative that champions cycling for everyone and fosters a thriving cycling community in both the city and the wider county.
Its primary goal is to boost the number of cyclists in Galway, making it a win-win for individuals, the urban environment, and the planet.
During the event, there will be lots of different things to do for all kinds of bikers. It doesn't matter if you're just starting or if you've been biking for a while.
The festival wants to get more people, especially new bikers of all ages, to see how much fun and good it is to ride a bike. They also want to show that biking is a way to travel that's good for the Earth and keeps you healthy.
Pro Tip:
Cycling can be a strenuous activity, so it's important to stay hydrated. Bring a water bottle with you and drink plenty of fluids throughout the day.
It's always a good idea to bring a repair kit with you, including a spare inner tube, tire levers, and a pump.
Wear comfortable clothing that allows you to move freely. Dress in layers so that you can adjust your clothing according to the weather.
Galway Uke Fest (June)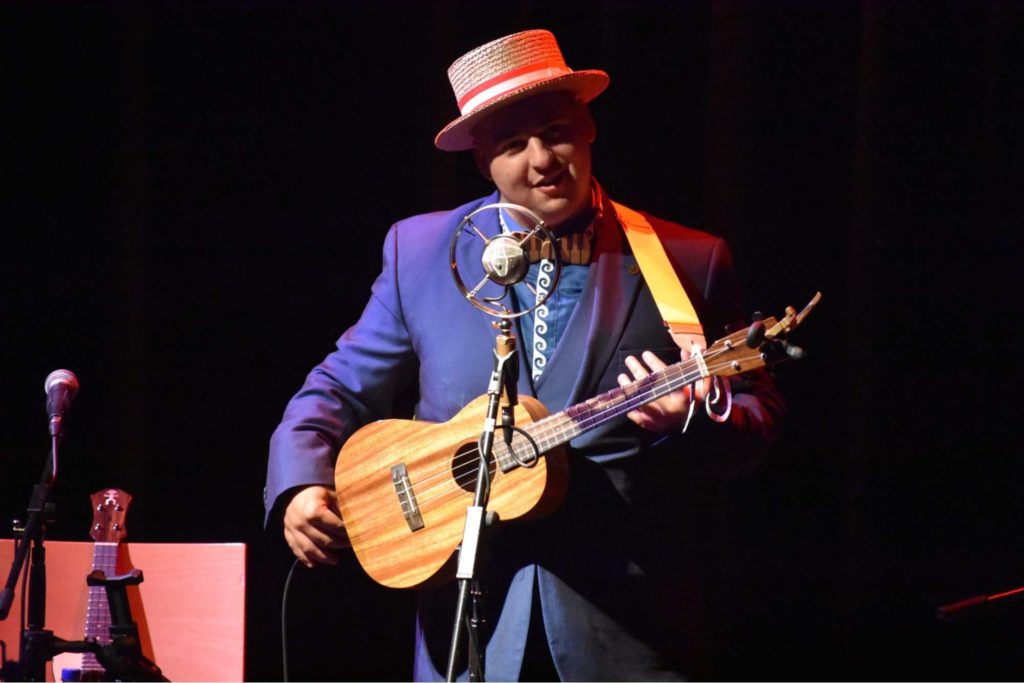 Website: https://galwayukefest.com/
The Galway Uke Fest offers a weekend of fantastic music on tiny guitars, featuring great local artists and many others from further afield.
This three-day festival includes musical workshops, fun events on the street, and plenty of great gigs throughout The Latin Quarter of Galway City.
Dedicated to the delightful sounds of the ukulele, the Galway Uke Fest presents a variety of excellent concerts, street event spectacles, competitions, workshops, and more.
Pro Tip:

With so many events and activities taking place over the weekend, it's a good idea to plan your itinerary in advance.
Galway International Arts Festival (July)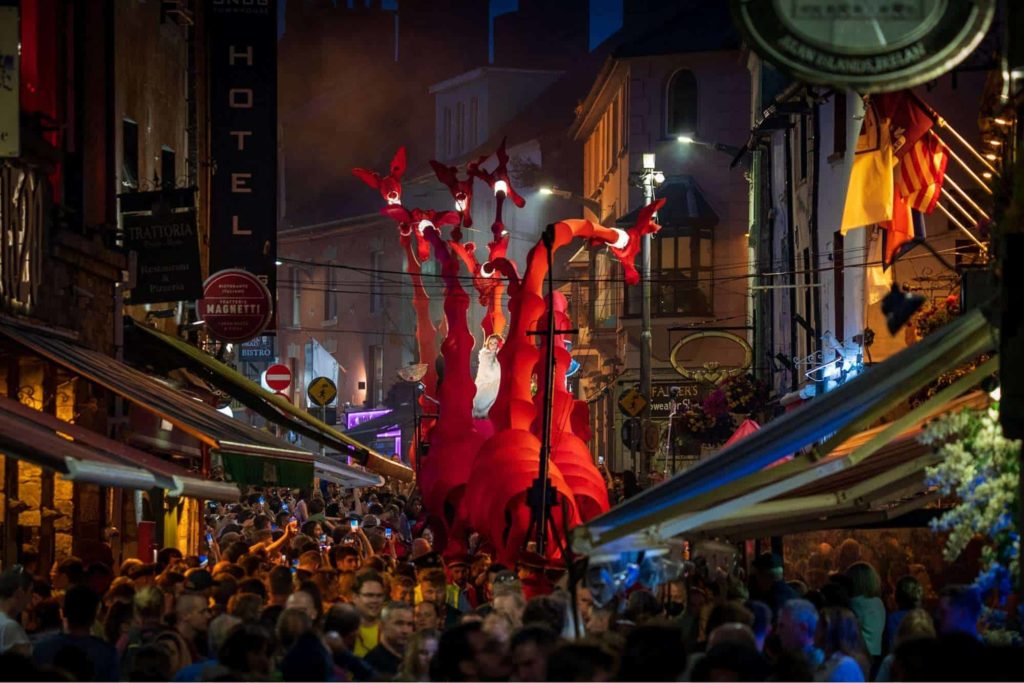 Website: https://www.giaf.ie/
The Galway International Arts Festival (GIAF) is a non-profit organization that organizes an annual arts festival.
The festival showcases various arts, such as theatre, music, dance, visual arts, and more, creates new work that tours in Ireland and abroad, and hosts a discussion forum called "First Thought Talks."
Venues across the city host performances, creating a dynamic and immersive experience. The lineup includes world-renowned artists and emerging talents.
The festival also hosts exhibitions, workshops, talks, and interactive installations. It promotes Galway as a cultural hub and boosts the local economy.
Pro Tip:
Stay ahead of the game and become a GIAF Friend to receive exclusive access to news, events, and early ticket booking.
Accommodation fills up quickly in the city during the festival season. Options range from hotels, B&Bs, guest houses, hostels to self-catering stays.
Galway Races Summer Festival (July)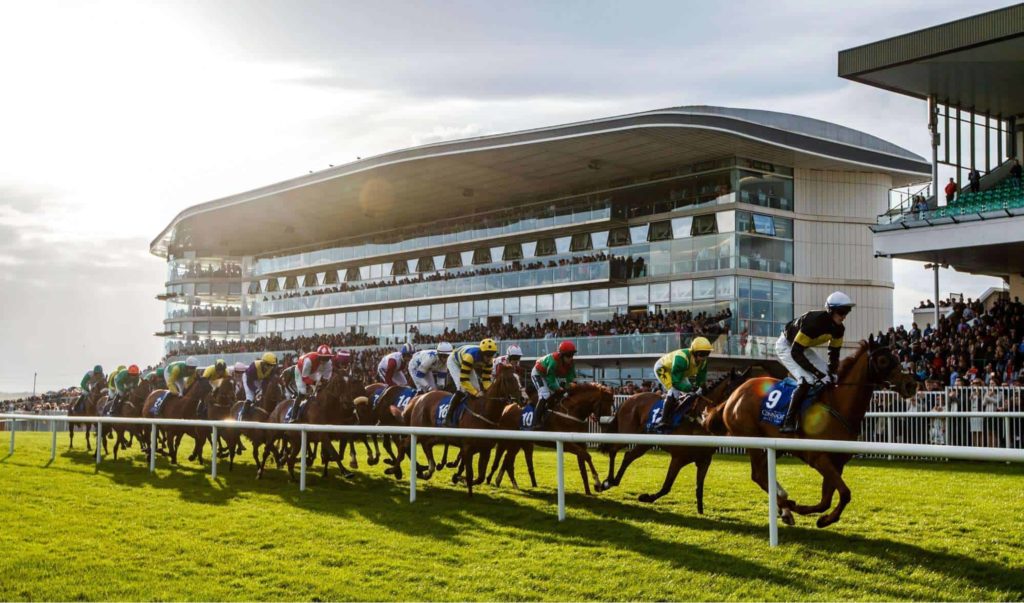 Website: https://galwayraces.com/
The Galway Races Summer Festival is a week-long celebration of horse racing, fashion, and entertainment in the west of Ireland. It takes place every year at the end of July, attracting hundreds of thousands of visitors from all over the world.
The festival features seven days of thrilling races, including the historic Tote Galway Plate and the Galway Hurdle, as well as live music, comedy, and family fun.
The highlight of the festival is Ladies Day, when the best-dressed ladies compete for fabulous prizes and the attention of the judges.
The Galway Races Summer Festival is more than just a sporting event, it is a cultural phenomenon that showcases the charm and hospitality of Galway.
Pro Tip:
Dress to impress, especially on Ladies Day, when the fashion stakes are high. You can get some inspiration from the previous winners of the best-dressed competitions.
Bet on the type of wager that suits your budget and risk appetite. You can choose from simple bets like win, place, or show, or more complex bets like exacta, trifecta, or superfecta.
Galway Film Fleadh (July)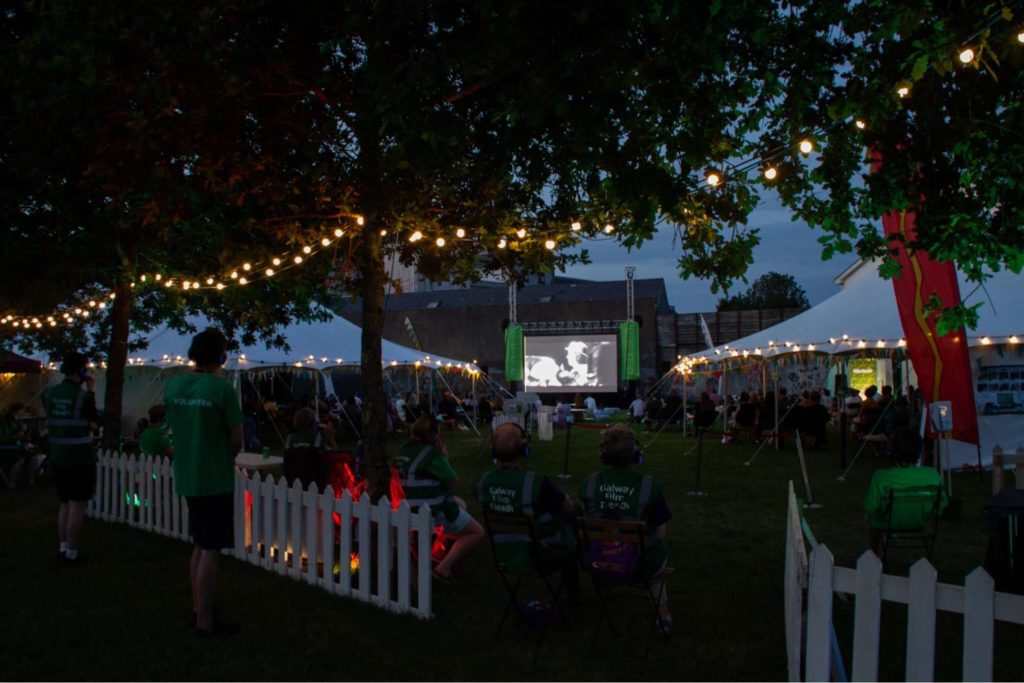 Website: https://www.galwayfilmfleadh.com/
The Galway Film Fleadh is a delight for movie enthusiasts. It gathers film lovers and creators and showcases new movies from around the world, some of which are exclusive to this event.
This festival is Ireland's top film event, known for its informal and lively atmosphere. Its core mission remains the same: to present bold new films and foster connections between global audiences and filmmakers.
Each year, it screens around 80 to 100 feature films and up to 100 short films, representing filmmakers of all ages and backgrounds.
Pro Tip:

Explore the Wild Atlantic Way while you attend the Galway Film Fleadh, a 2,500km road trip along Ireland's West Coast that showcases its stunning scenery and culture.
Caherconnell Furnace Festival (August)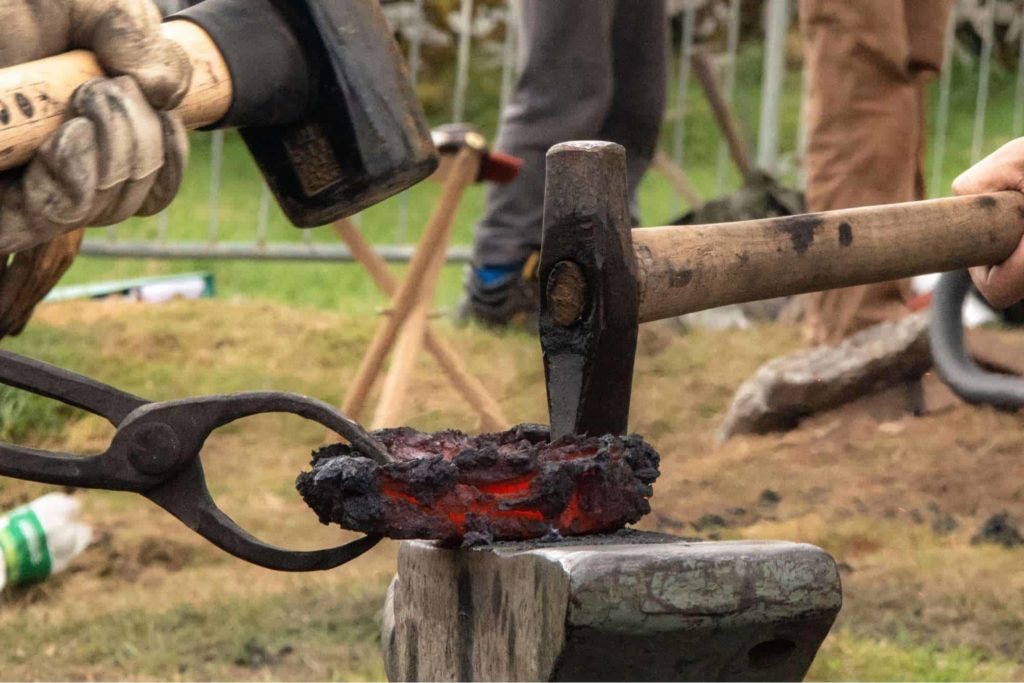 Website: https://www.furnacefestival.ie/
The Caherconnell Furnace Festival is a weekend event at the Caherconnell Stone Fort in the Burren that showcases medieval forging and iron smelting. It features over 50 skilled blacksmiths and iron smelters from around the world.
Visitors can witness the process of turning local materials into iron and steel, which are then crafted into functional items and beautiful artwork.
International smelters will oversee the iron production, while Irish blacksmiths will shape the metal into various forms.
The festival is suitable for all ages and includes an Open Air Museum with guided tours that tell the story of Irish iron production. The highlight of the festival is the mesmerizing "birth of iron" spectacle.
Pro Tip:

Make sure to wear safety shoes and non-synthetic clothing, as the smelting and forging processes involve high temperatures and sparks.
"Cruinniú na mBád" Festival (August)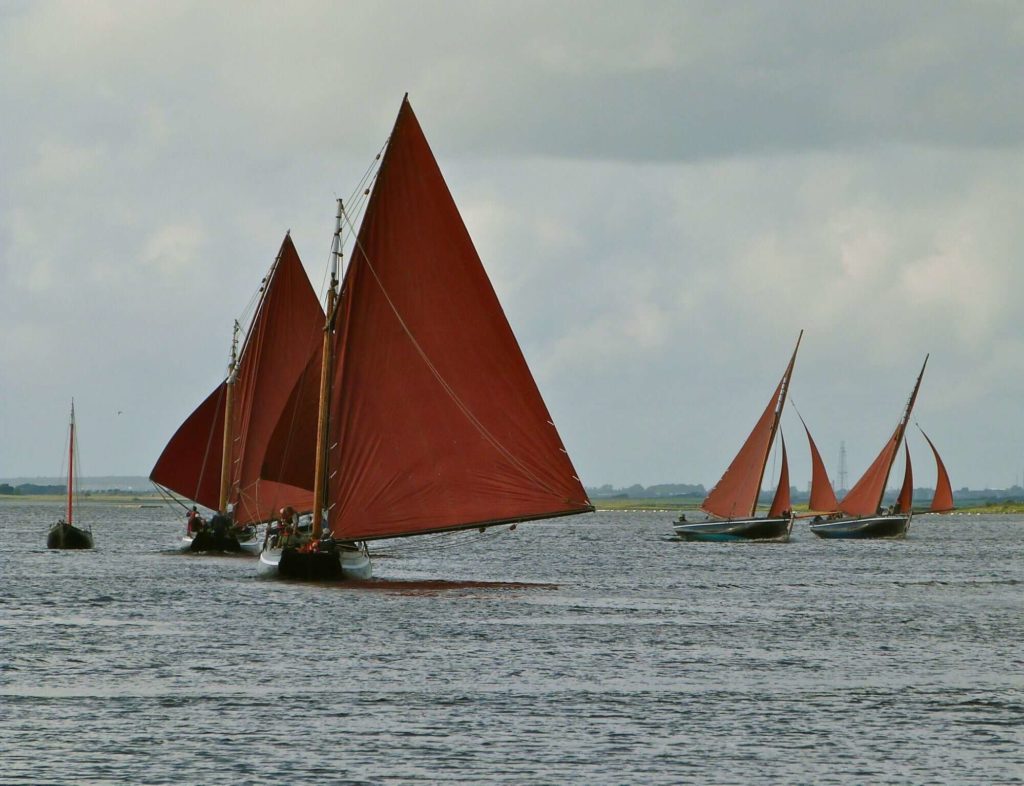 Website: https://www.facebook.com/KinvaraCruinniu
Cruinniú na mBád, "Gathering of Boats," is an annual sailing fest in Kinvara, Ireland, since 1979. It celebrates Galway Bay's traditional wooden hookers.
This vibrant event showcases the sailing of Galway Hookers, with up to 100 boats gathering for a weekend of racing and celebration.
It has become one of Ireland's most successful weekend festivals, preserving the craftsmanship of traditional boat building and sail making.
Additionally, the festival promotes traditional sailing, sean nós singing, the Irish language, and more. Visitors can enjoy a series of races featuring four types of Galway Hookers, ranging from the largest Bád Mór to the smallest Púcán.
Pro Tip:
If you're travelling with kids, you can find some fun activities for them at the festival, such as a kids disco, a fancy dress party, circus skills workshops, face painting, and more.
You can also explore the nearby attractions such as Dunguaire Castle, Coole Park, and The Burren.
Galway Oyster Festival (September)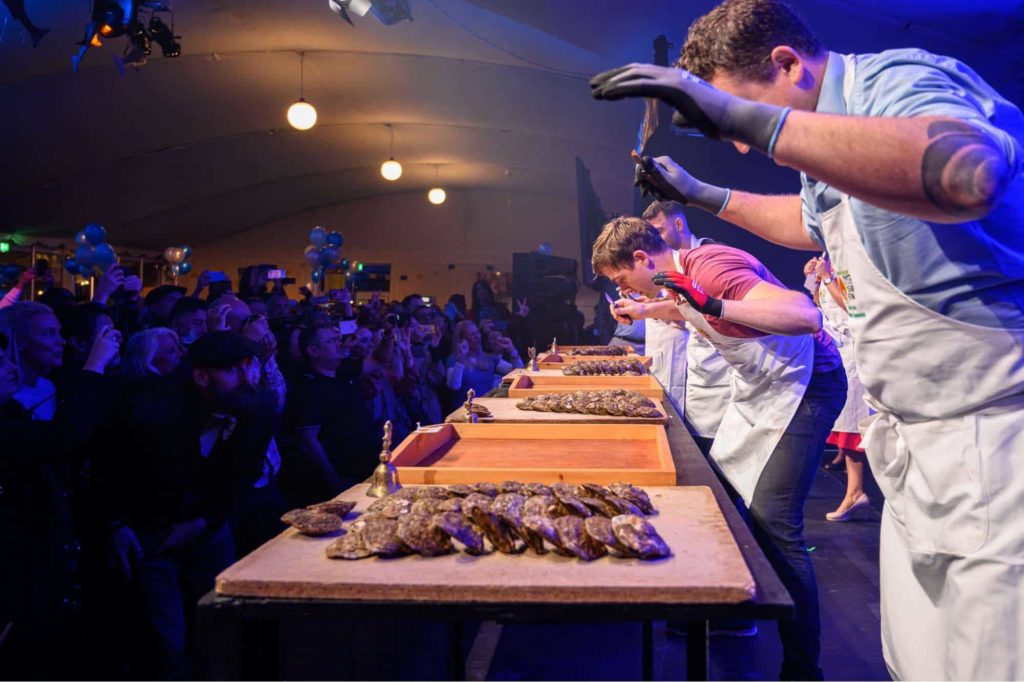 Website: https://www.galwayoysterfestival.com/
The Galway International Oyster Festival is an annual event that celebrates Galway's oyster harvest and seafood culture, drawing in a global crowd of visitors.
The festival features a variety of events, such as the World Oyster Opening Championship, where competitors from different countries compete to shuck oysters in the fastest and most skillful way.
Another highlight is the Mardi Gras-style Gala Ball, where attendees dress up in their finest attire and enjoy a night of live music, dancing, and, of course, indulging in delicious oysters.
The Galway International Oyster Festival is a must-visit for any seafood lover or anyone looking for a fun and memorable experience in Ireland.
Pro Tip:

The seafood trail lets you try fresh seafood from local places during the Galway Oyster Festival. You can taste oysters and other seafood at 17 venues in and around Galway.
Baboró International Arts Festival for Children (October)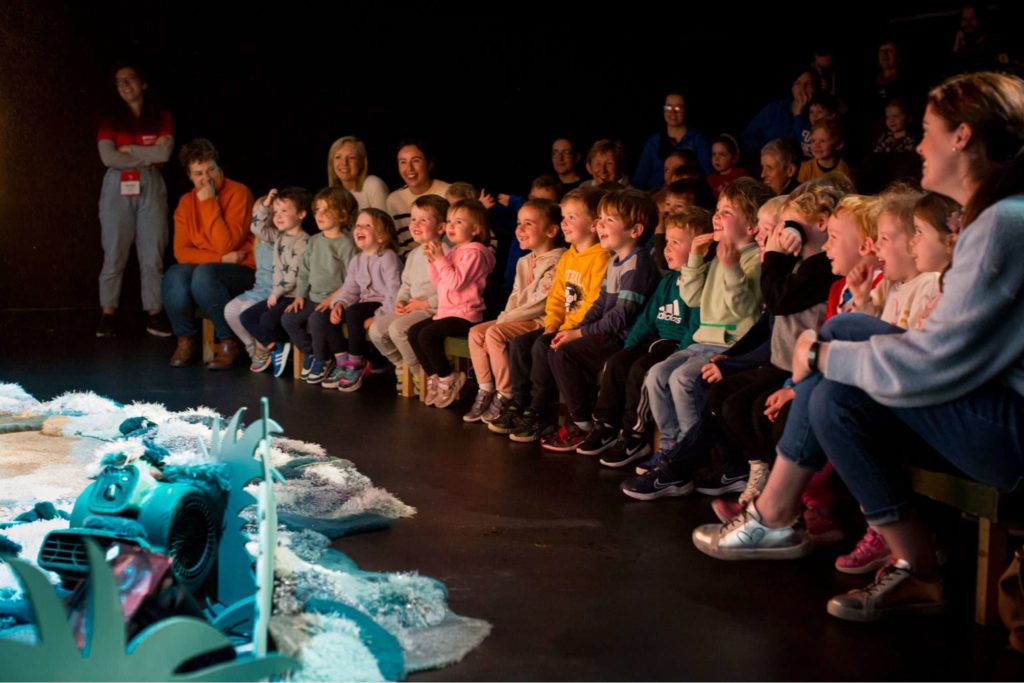 Website: https://www.baboro.ie/
Galway becomes a wonderland for children every October, when the Baboró International Arts Festival for Children fills the city with art and fun.
This festival offers a wide range of activities suitable for all age groups, including plays, workshops, storytelling, and much more.
The tales presented during this festival are a delightful combination of comedy and music, while the interactive visual art and dance performances actively engage the audience.
The Mick Lally Theatre and other venues host a diverse program that is sure to touch hearts and inspire imaginations.
Pro Tip:

The festival has events for children of all ages, from babies to teenagers. You can find the age range, date, time, venue and genre of each event on the website or in the brochure, and choose the ones that match your child's interests and abilities.
Galway Comedy Festival (October)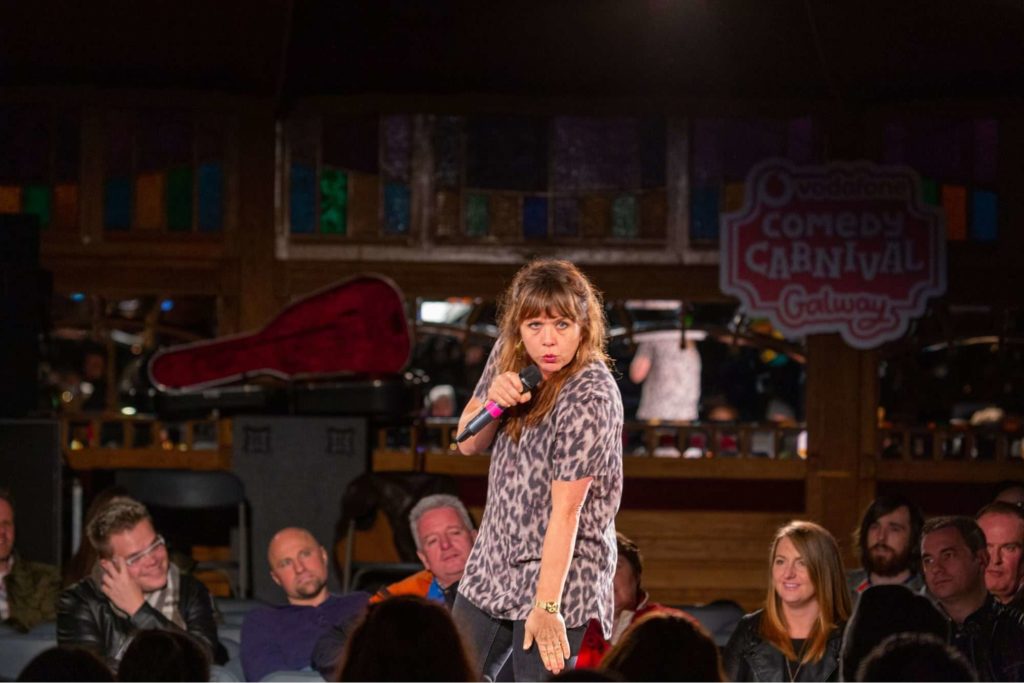 Website: https://galwaycomedyfestival.ie/
The Galway Comedy Festival is a lively week-long event in Galway city, highlighting top-notch Irish and international comedy. It includes stand-up, improv, theater, mime, quizzes, photography, hip hop, and more.
The festival hosts famous comedians like Jim Jefferies, Panti Bliss, Omid Djalili, Reginald D Hunter, and Rich Hall, while also promoting local and emerging talent.
Galway Comedy Festival is not only a celebration of laughter, but also a way to raise awareness and funds for mental health causes through the Let's Get Talking initiative.
The festival draws thousands to Galway for its lively atmosphere and scenic beauty, making it Ireland's largest comedy festival and a top European event for comedy enthusiasts seeking a fun time in Galway.
Pro Tip:

Laughter and mental health are the themes of the festival. You can support Let's Get Talking, a charity that gives free counselling, by making a donation, getting a t-shirt, or participating in their events.
Galway Science and Technology Festival (November)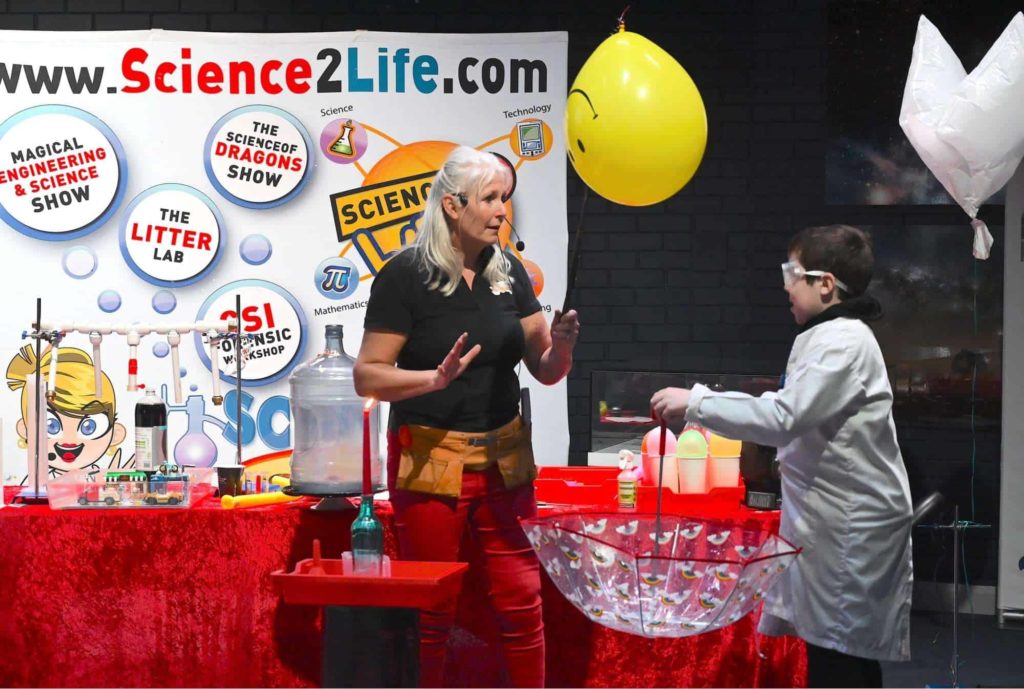 Website: https://galwayscience.ie/
The Galway Science and Technology Festival is a two-week event that celebrates the wonders of science, technology, engineering and maths (STEM). It's the largest festival of its kind in Ireland and attracts thousands of visitors every year.
The festival provides free shows and workshops for local schools in Galway city and county, along with public events at venues like the University of Galway, Galway Atlantaquaria, Galway City Museum, and Brigit's Garden.
The festival also features a one-day exhibition at the University of Galway campus, where visitors can interact with booths from local and international companies, research institutes, schools and colleges.
The festival aims to inspire the next generation of scientists and engineers, and to raise awareness of the importance of STEM for society and the environment.
Pro Tip:

Participate in activities, explore new ideas, and don't be afraid to ask questions. The festival is designed to inspire curiosity and creativity among visitors of all ages.
Galway Christmas Market (November to December)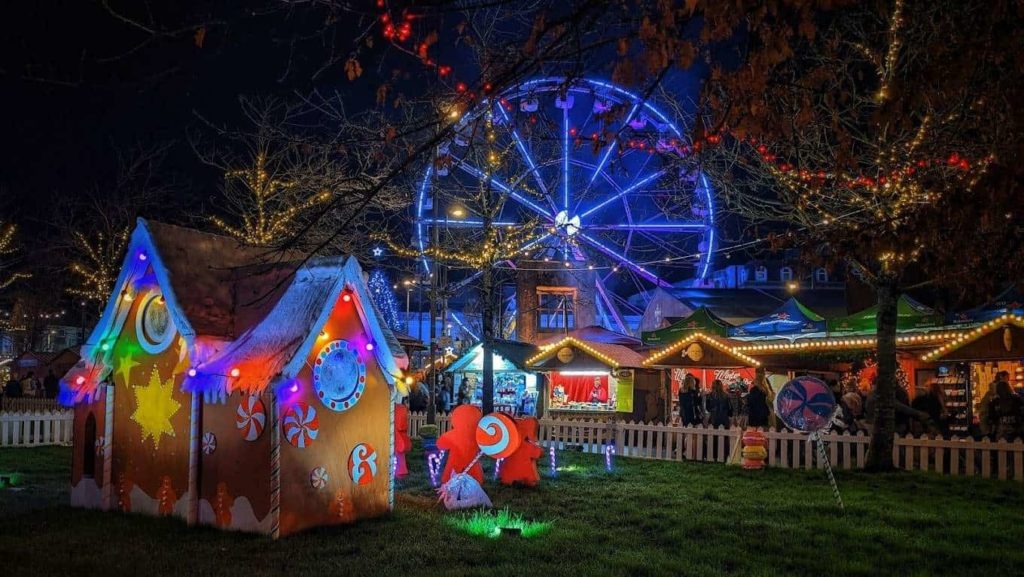 Website: https://christmasmarketgalway.com
The Galway Christmas Market is a beloved annual event, drawing thousands of visitors each year with its festive atmosphere and over fifty wooden chalets offering various goods.
Visitors can purchase a range of items, from handmade crafts and jewelry to gourmet food and beverages. The market also features a Santa's Grotto, a carousel, and a giant Ferris wheel, offering stunning views of the city.
Live entertainment, including choirs, carolers, and street performers, adds to the festive atmosphere.
Pro Tip:

The market is open every day, but it can get crowded during weekends and evenings. Consider visiting on a weekday or earlier in the day to avoid the crowds.
COPE Galway Christmas Day Swim (December)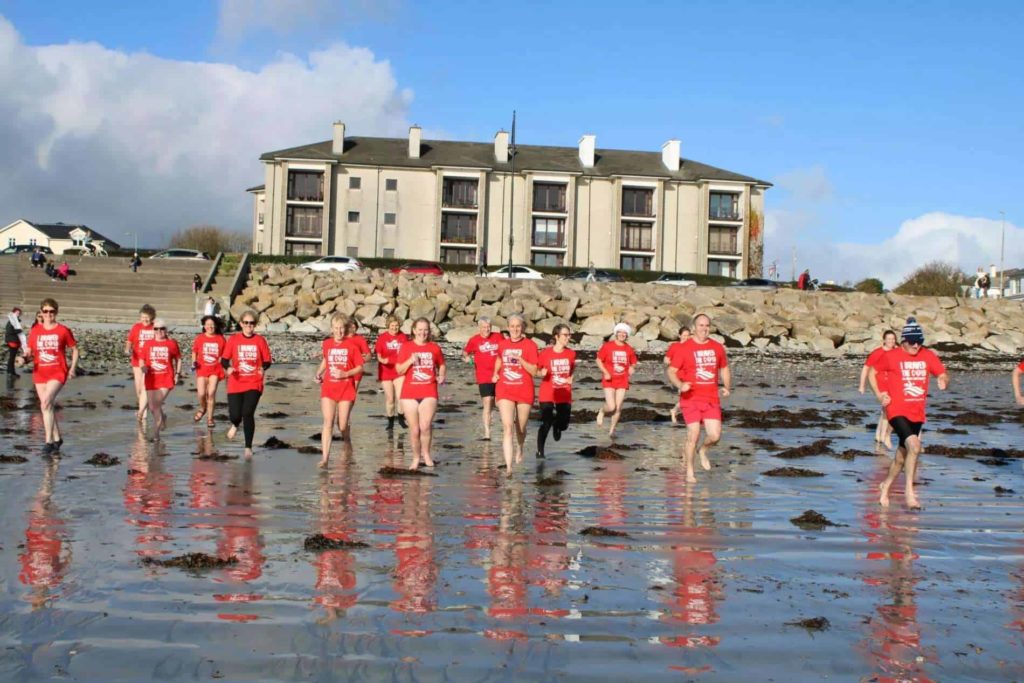 Website: https://www.copegalway.ie/events/christmas-swim/
The COPE Galway Christmas Day Swim is a fun and festive event that supports a good cause. It is a tradition that started in 1989 and has been going on for 34 years.
Every year, hundreds of brave swimmers and dippers gather at Blackrock Tower in Salthill on Christmas morning to plunge into the cold water and raise funds for COPE Galway.
The event raises money for COPE Galway, a local charity that helps people who are homeless, victims of domestic abuse, or older people in need.
The swim is open to anyone who wants to join, and registration is only €20, which includes a free swim t-shirt.
Pro Tip:
The water temperature in December can be quite chilly, so it's important to prepare accordingly. Wear a wetsuit or other thermal gear to keep your body warm.
You can also take a quick dip in the water before the event to acclimate your body to the temperature.