Top Picks for Students: Things to Do in Cork
Exploring Cork as a student is like discovering a mix of old and new things. Whether you're in middle school, high school, or college, this cool Irish city has lots of stuff for young people to enjoy.
In Cork, students can explore the city's history at the Elizabeth Fort, enjoy local culture at the English Market, and unwind at Fitzgerald Park. While those interested in art and science can check out the Crawford Art Gallery and Blackrock Castle Observatory.
But that's not all, because in this article, we'll check out a list of things you can do in Cork that are great for students. It'll be a super fun and interesting time for you to explore the city and find out cool stuff.
Browse a vast collection of books at the City Library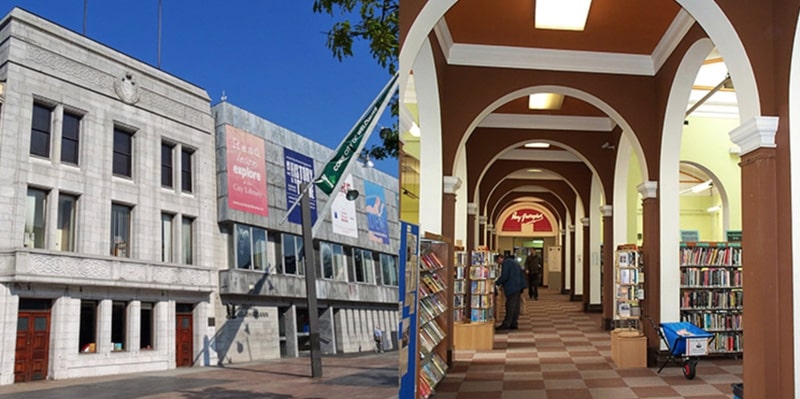 Website: https://www.corkcitylibraries.ie/en/locations/city-library/
Address: 61 Grand Parade, Centre, Cork, Ireland
Phone: +353 21 492 4900
Operating Hours: 
Adult Lending, Rory Gallagher Music Library, and Children's and Teens' Library: Monday to Saturday – 10 AM to 5:30 PM
Reference and Local Studies:Tuesday to Saturday 10 AM to 5:30 PM
For students seeking a conducive environment for studying, reading, or learning, the City Library is an ideal destination.
With an extensive collection of books, magazines, newspapers, and audio-visual materials covering diverse topics, there's something for everyone. The library's website allows easy access to online databases and e-books as well.
Students are provided with a range of convenient services and facilities, including free Wi-Fi, computers, printers, scanners, photocopiers, and dedicated study spaces. Borrowing or reserving items is made simple with a library card.
The library also organizes exciting events such as book clubs, lectures, workshops, and exhibitions. These events provide opportunities to meet new people, discover captivating literature, and develop valuable skills.
Pro Tip:

To stay updated on library events, check out their What's On section on their website featuring the latest Events Guide and a convenient link to the online events calendar.
Wander through the enchanting Blarney Castle & Gardens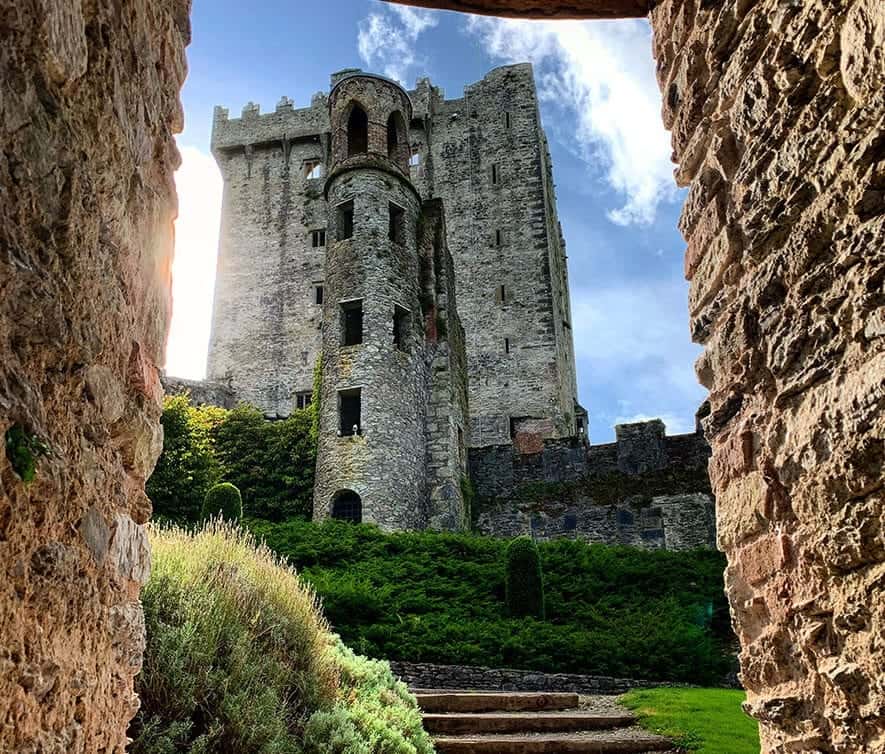 Website: https://blarneycastle.ie/
Address: Blarney Castle, Blarney, Cork, Ireland
Phone: 00 353 21 438 5252
Email: [email protected] 
Operating Hours: 
January to March: 9 AM to 5 PM (Last Admission 4 PM)
April: 9 AM to 5:30 PM (Last Admission 4:30 PM)
May to September: 9 AM to 6 PM (Last Admission 5 PM)
October: 9 AM to 5:30 PM (Last Admission 4:30 PM)
November to December: 9 AM to 5 PM (Last Admission 4 PM)
Dec 24th & Dec 25th: Closed
Dec 26th & Jan 1st: 10 AM to 5. PM (Last Admission 4 PM)
Blarney Castle is a must-visit attraction in Cork City, dating back to the 15th century and once the stronghold of the McCarthy clan, offering an enchanting experience for students.
One of the popular things to do here is the Blarney Stone, which is said to give people the ability to speak well if they kiss it. Students can join in the tradition of leaning over a wall to kiss the stone, making their visit even more magical.
Aside from the castle itself, the surrounding gardens of Blarney Castle are a true delight with vibrant flowers, tranquil ponds, and serene walking trails.
Blarney Castle and its gardens offer a unique blend of history, folklore, and natural beauty. It is an ideal destination for students seeking a memorable day out in Cork City.
Pro Tip:

Ensure you have your student/college I.D. ready for purchasing a student ticket to get a student discount.
Rediscover your inner-child at Toy Soldier Factory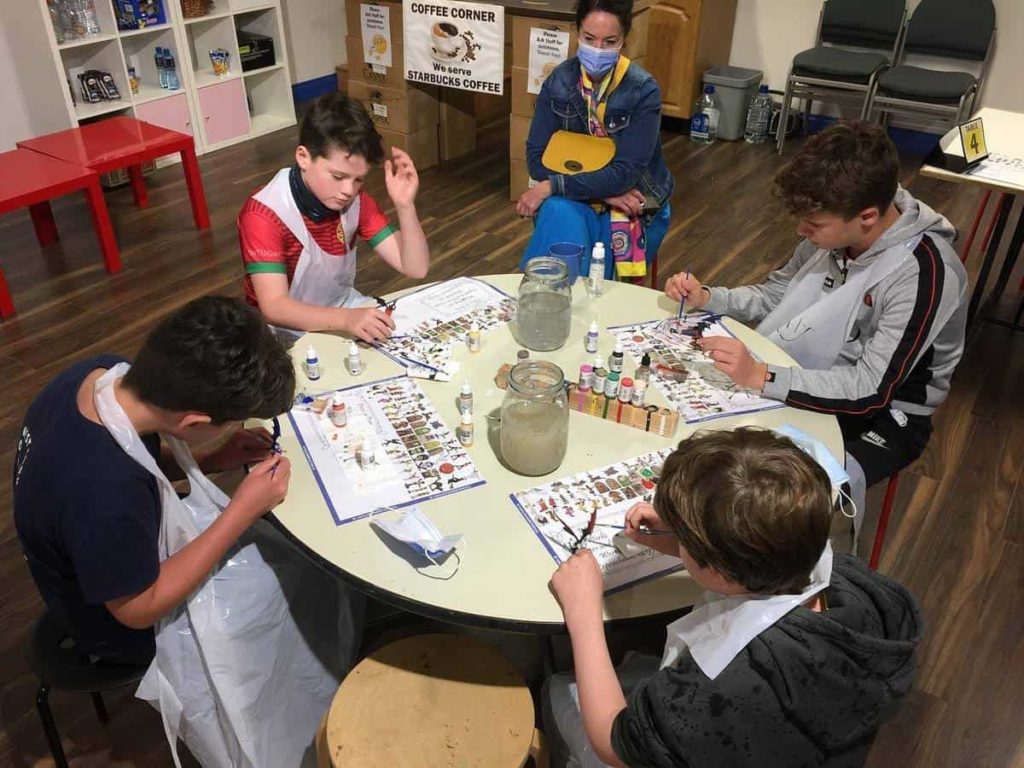 Website: https://toysoldierfactory.ie/
Address: Toy Soldier Factory, Kilnamartyra, Co. Cork, P12 FN79, Ireland
Phone: +353 26 40222
Email: [email protected]   
Operating Hours: 
Monday to Friday – 9 AM to 5 PM
Saturday – 10 AM to 5 PM
Sunday – closed
The Toy Soldier Factory in Cork City provides an interactive and hands-on experience for students to create their own toy soldiers. Students can participate in group activities and workshops tailored specifically for them.
Students will witness the transformation of molten metal into soldier figurines through casting molds. They then learn painting techniques to personalize their creations with colors and details.
The workshop encourages students to explore their creativity and communicate with each other, fostering teamwork and camaraderie.
The Toy Soldier Factory offers a unique opportunity for students to learn artistic skills while delving into history. By creating their own toy soldiers, students can take home cherished mementos of their time in Cork City.
Pro Tip:

Bring your camera and take photos of your creations and experiences. You can capture your memorable moments at The Toy Soldier Factory and share them with your friends and family. 
See antique butter-making at Cork Butter Museum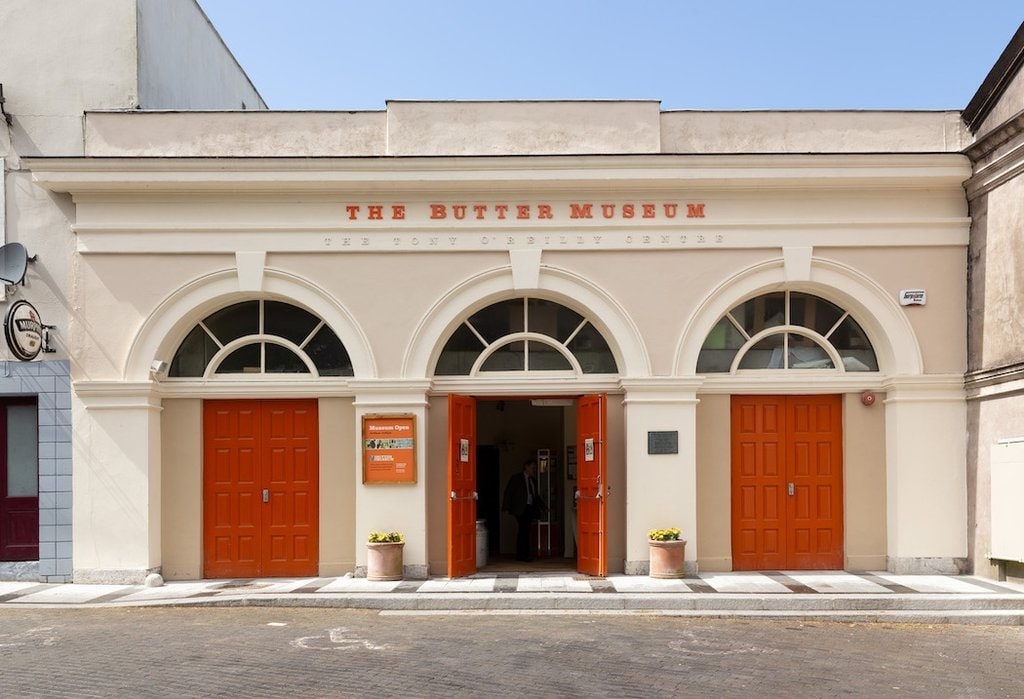 Website: https://thebuttermuseum.com/
Address: The Butter Museum, O'Connell Square, Shandon, Cork, T23 H004
Phone: 353 (0) 21 4300 600
Email: [email protected] 
Operating Hours: 
Monday to Saturday – 10 AM to 4 PM
Sunday – 11 AM to 4 PM
October to November: Wednesday to Saturday – 10 AM to 4 PM
October to November: Sunday – 11 AM to 4 PM
Open Bank Holiday: Monday – 10 AM to 4 PM
The Cork Butter Museum offers a captivating exploration of the historical significance of butter-making in Cork. This industry played a vital role in the city's economy and cultural heritage.
The museum showcases a remarkable collection of exhibits and artifacts that tell the story of Cork's butter industry, including churns, tools, and historical documents.
Students can immerse themselves in the fascinating world of butter-making through interactive displays and guided tours.
These tours provide a unique opportunity for students to learn about the traditional methods of butter production, the impact of the industry on Cork's development, and the social and economic aspects surrounding it.
Pro Tip:

Visit the museum on a Wednesday or a Saturday, when you can see live butter making demonstrations.
Attend art exhibitions at Crawford Art Gallery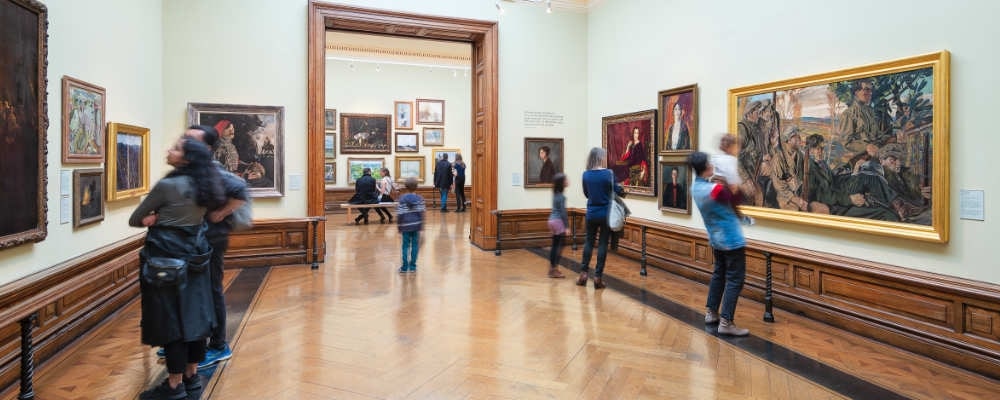 Website: https://crawfordartgallery.ie/ 
Address: Emmett Place, Cork, Ireland, T12 TNE6
Phone: 021 480 5042
Email: [email protected] 
Operating Hours: 
Monday to Saturday – 10 AM to 5 PM (Second floor closes 15 minutes before closing)
Thursday until 8 PM
Sundays and Bank Holidays – 11 AM to 4 PM
For art and culture enthusiasts, the Crawford Art Gallery is a must-visit in Cork city. Housed in a historic building, it boasts over 3,000 works, from 18th-century Irish and European art to contemporary video installations.
Renowned artists like William Orpen and Jack B. Yeats are featured, alongside classical Greek and Roman statues by Antonio Canova. The gallery hosts diverse exhibitions, showcasing local and international talents.
Students can enjoy free guided tours, workshops, and lectures to deepen their understanding of the art and history. They can also meet new people, share their ideas, and express their creativity.
Pro Tip:

Don't miss the award-winning gallery café, offering delicious meals in a stunning setting. The café serves a variety of dishes, from traditional Irish classics to modern trends, made with fresh and local produce.
Take a historic stroll at Elizabeth Fort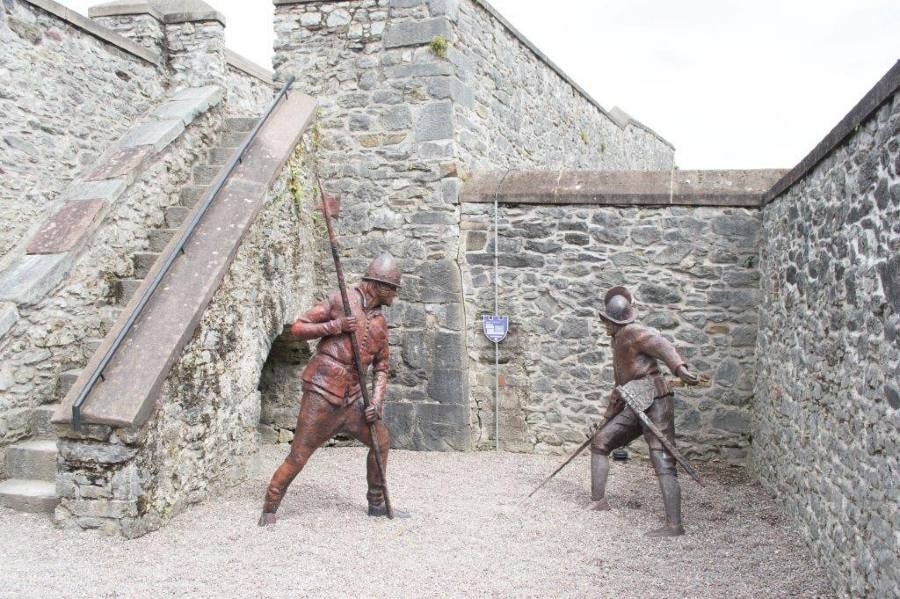 Website: https://www.corkcity.ie/en/elizabeth-fort/
Address: Elizabeth Fort, Barrack Street, Cork, T12 8AO
Phone: +353-(0)21-4975947
Email: [email protected] 
Operating Hours: 
October to April: Tuesday to Saturday – 10 AM to 5 PM
October to April: Sunday – 12 PM to 5 PM
May to September: Monday to Saturday – 10 AM to 5 PM
May to September: – 12 PM to 5 PM
In Cork City, there's a really old place called Elizabeth Fort, also known as Dún Eilíse. It's been around since the 1600s and it's on Barrack Street.
This fort has seen a lot of important events in the city for a long time. It's located on a hill, giving you panoramic views of the city, making it a favorite spot for photography and relaxation.
For history enthusiasts, the fort houses an informative museum that showcases artifacts and exhibits related to Cork's military past. Additionally, there are green spaces where you can chill out, have a picnic, or hang out with friends.
Pro Tip:
Discover history firsthand at the new Cathedral by viewing a cannonball fired from Elizabeth Fort at the old St. Fin Barr's tower during the 19th century, showcased as a relic of the past.
For more about the fort and its stories, you can take a free guided tour. The tour tells you about what happened at the fort, its people, and secrets in its walls.
Learn about Cork's history at the Cork Public Museum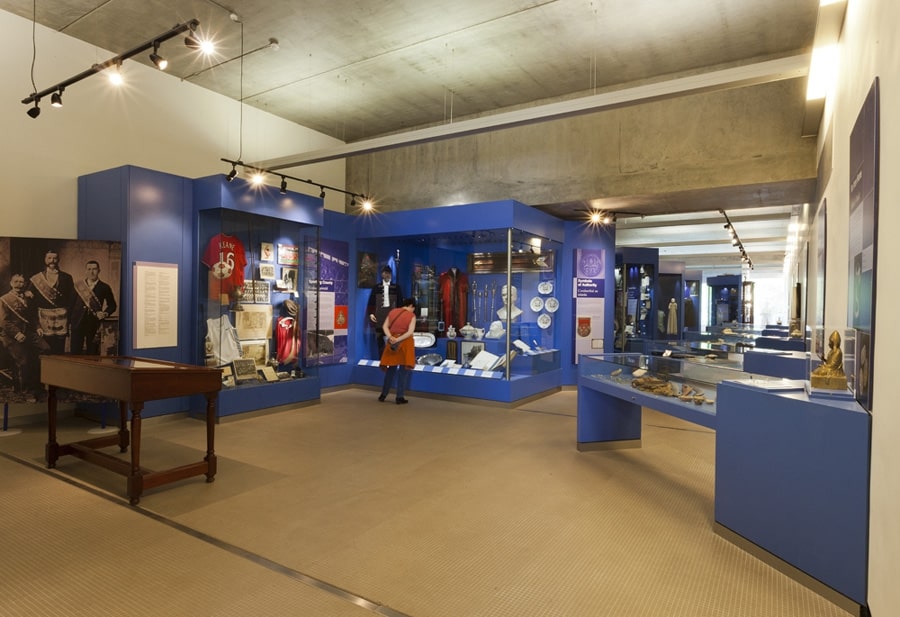 Website: https://www.corkcity.ie/en/cork-public-museum/
Address: Fitzgerald Park, Mardyke, Cork, T12 V0AA, Ireland
Phone: +353 21 427 0679
Operating Hours: 
Tuesday to Friday – 10 AM to 4 PM
Saturday – 11 AM to 4 PM
Monday & Sunday – closed
Bank Holiday Weekends – closed
If you're a student interested in the history and archaeology of Cork, make sure to visit the Cork Public Museum. It used to be the location of the 1902 Cork International Exhibition.
The museum has 10,000+ artifacts from ancient to modern times, including items from Cork's medieval walls, West Cork's Bronze Age copper mines, and the Irish War of Independence.
There are also fascinating items from ancient Greece and Egypt, along with copies of classical statues by Antonio Canova. The museum also holds temporary exhibitions and events featuring local and international themes and artists.
You can join a free guided tour or use an audio guide to learn more about the museum and its exhibits.
Pro Tip:

Cork Public Museum has many learning opportunities for higher education students and teachers. You can book a visit or a workshop, use the museum's collection and archives, and work with the museum on exhibitions and events.
Stroll through the bustling English Market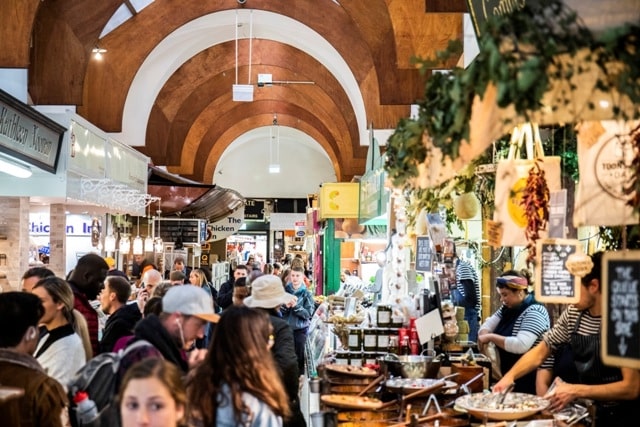 Website: https://www.corkcity.ie/en/english-market/english-market-home/ 
Address: Grand Parade, Centre, Cork, Ireland
Phone: +353 21 422 6902 or +353 87 280 9483
Email: [email protected]
Operating Hours: 
Monday to Saturday – 8 AM to 6 PM
Sunday – closed
Bank holidays – closed
English Market is an old and strong marketplace that has been around since 1788, surviving tough times like famine, floods, war, fire, and economic downturns. It's an important part of Cork's shopping scene.
The market is well-known for its fresh local food and unique handmade items from all over the world. You can find traditional Cork dishes like drisheen, spiced beef, and buttered eggs, as well as exciting treats like sushi, falafel, and olives.
The market has a lovely atmosphere and nice architecture, with a cast iron fountain, a central bay with a gabled roof, and beautiful stained glass windows, making it a great place to explore.
It's worth noting that the English Market is popular among tourists, and even famous people like Queen Elizabeth II and Prince Charles have visited it.
Pro Tip:

Chat with the stallholders and get some tips and advice on how to cook or prepare the food you buy. The stallholders are local and independent food producers or retailers, often with generations of families working in the market. 
Ignite your curiosity at Blackrock Castle Observatory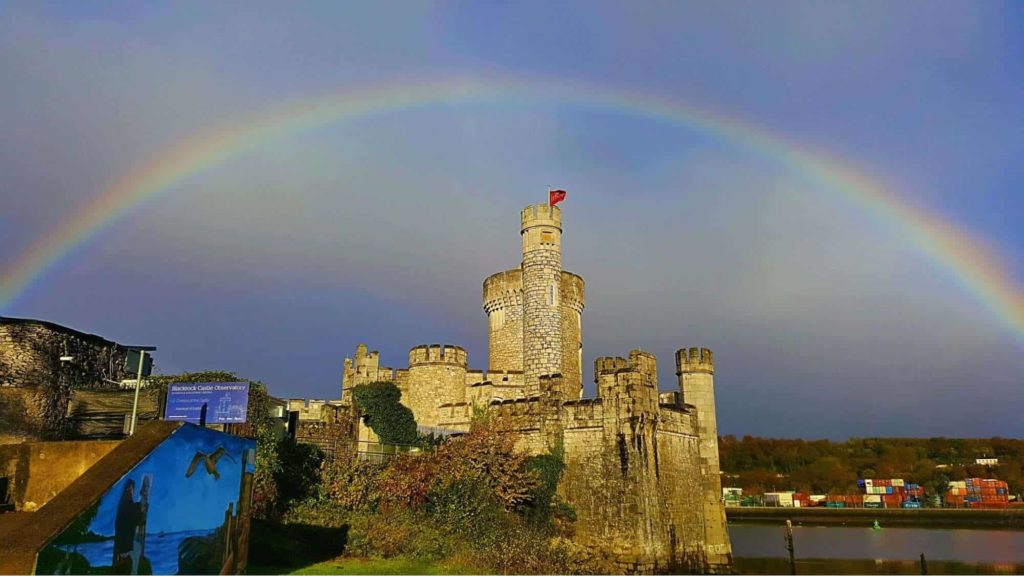 Website: https://www.bco.ie/ 
Address: Castle Rd, Blackrock, Cork, Ireland T12 YW52 CHY 18134
Phone: (021) 432 6120
Email: [email protected] 
Operating Hours: Tuesday to Sunday – 10 AM to 5 PM
Blackrock Castle Observatory is a 16th-century castle-turned-astronomy center that sits proudly by the River Lee, just 4 km from Cork city center.
Unravel the universe's mysteries, catch awe-inspiring planetarium shows, and even beam your message to the cosmos.
History buffs, you're in for a treat too – learn the castle's intriguing past as a watchtower and fortress against pirates and invaders, built by Cork's very own citizens back in 1582.
Plus, the student-friendly environment ensures discounted entry fees and engaging programs, making it an ideal destination for a memorable day out in Cork.
Pro Tip:
To make the most of your visit to Blackrock Castle Observatory, it's a good idea to book online beforehand. This secures your spot for the free planetarium and tour, especially since lots of people are visiting.
Attend one of the regular events or workshops that are held during Space Week. Space Week is a national STEM (Science, Technology, Engineering and Maths) festival that runs from October 4th to 10th in parallel with World Space Week.
Embrace the nature at Fitzgerald Park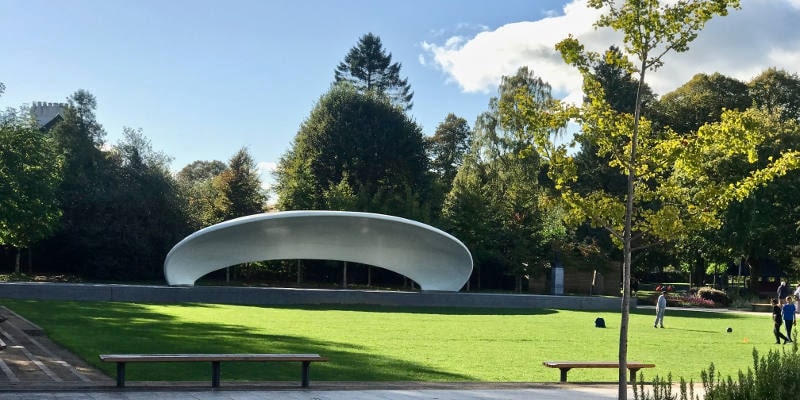 Address: Mardyke, Cork, Ireland
Phone: +353214924000
Fitzgerald Park, a pretty and old park near University College Cork, offers students a relaxing break from the city with its tree-lined paths, flower beds, statues, and fountain.
The park also has a playground and a cafe for fun and food, as well as the Cork Public Museum and the Sky Garden, a cool pod in the air that lets you see the city and river.
One of the best things to do in Cork City is to spend a morning here, relaxing with coffee. Bring a blanket, get coffee from the park cafe or nearby, and enjoy the sights and sounds.
Pro Tip:

Visit the park during spring or summer, when the flowers are in full bloom and the trees are lush and green.
Experience the thrill of Airtastic Entertainment Centre Cork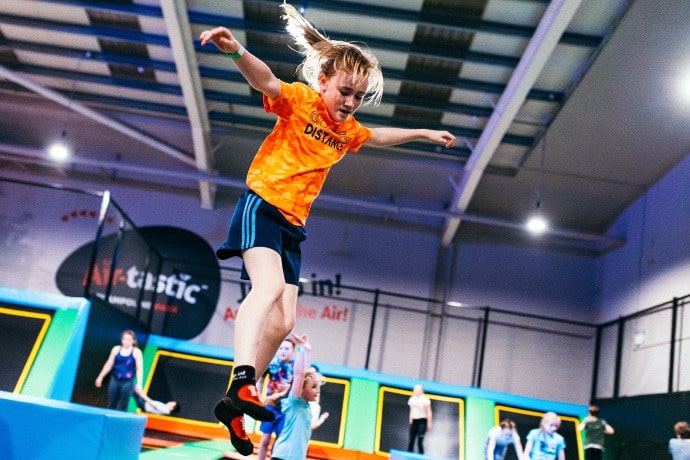 Website: https://air-tastic.com/ 
Address: Unit 5, Eastgate Retail Park, Little Island, Cork, Ireland, T45 NF25
Phone: 0818 88 22 32
Email: [email protected] 
Operating Hours: 
Monday to Wednesday – Open for Group & Private Party Bookings Only
Thursday & Friday – 2:30 PM to 7:30 PM (last bounce 6:30 PM)
Saturday – 10:30 AM to 6:30 PM (last bounce 5:30 PM)
Sunday (Quiet Air) – 9:30 AM to 10:30 AM
Sunday (Open Air) – 10:30 AM to 6:30 PM (last bounce 5:30 PM)
Airtastic is the perfect place for students to enjoy exciting activities and games. It's the biggest and best leisure spot in Cork, offering a variety of fun games for all ages.
They have many games for everyone, like bouncing on inflatables, playing bowling, mini golf, and more. They recently opened a new Inflata park, where all the thrilling inflatable activities are in one big area.
Additionally, you can experience the ninja park and interactive challenges at Airtastic Cork. So, you get to have fun bouncing on inflatables and being a ninja in the same place, all for one affordable price!
Airtastic Cork also features a 12-lane bowling alley with the latest technology, an indoor 18-hole mini golf course with a space theme, an amusement area with prizes, and a NY Kitchen to dine in. It's the ultimate leisure destination for everyone.
Pro Tip:
Wear comfy clothes, long sleeves, and Air-tastic socks when you bounce on the trampolines or inflatables. You can buy the socks at the reception for €1.50 a pair.
Playing golf on the course requires shoes that are closed-toed and have good grips on the sole. You can check your own shoes before you start playing.
Explore animal diversity at Fota Wildlife Park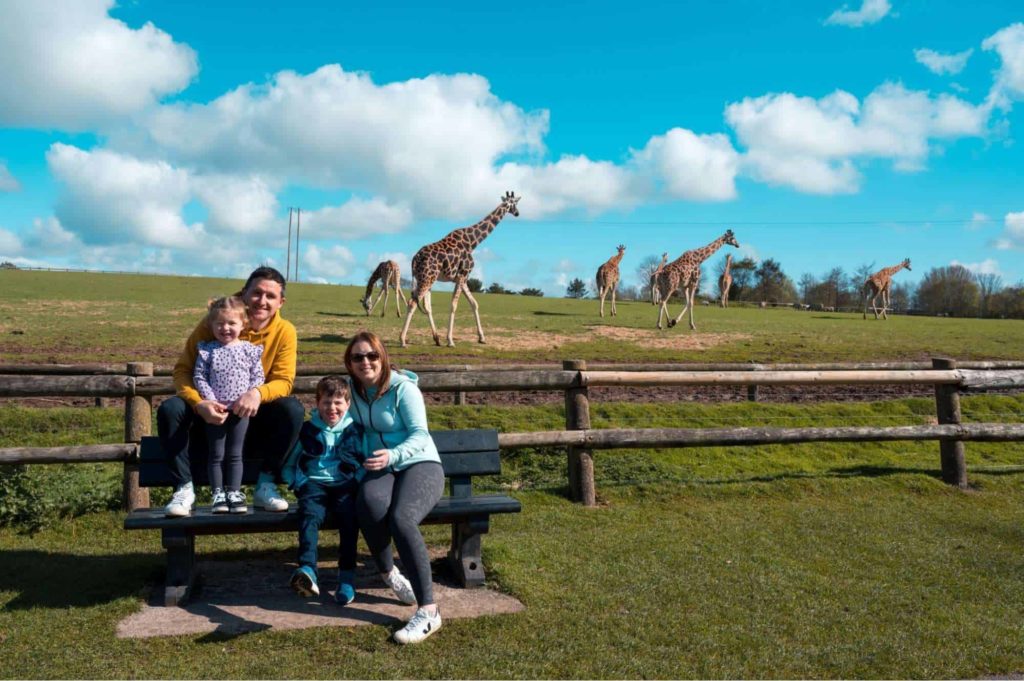 Website: https://www.fotawildlife.ie/ 
Address: Fota Wildlife Park, Fota, Carrigtwohill, Co. Cork, T45 CD93
Phone: +353-21-4812678 
Email: [email protected] 
Operating Hours: Monday to Sunday – 9:30 AM to 6 PM (last entry at 4:30 PM)
One of the best and most fun places to visit in Cork is the Fota Wildlife Park. It's a huge 100-acre park with more than 100 different kinds of animals and birds from all over the world.
You'll be amazed by cheetahs, giraffes, rhinos, lions, tigers, and red pandas living freely in spacious, natural areas. Some animals like lemurs, wallabies, and kangaroos are friendly and curious, wandering around the park.
You can learn a lot about the animals and how to protect them through guided tours, talks, and displays. Also, you can enjoy the beautiful scenery of Fota Island, the old castle, and the gardens while you're there.
Fota Wildlife Park is a fun and educational place for people of all ages, especially students who are interested in wildlife and nature.
Pro Tip:

While Fota Wildlife Park has dining options, bringing some snacks and a refillable water bottle can save you time and money. Snacking between animal encounters ensures you have enough energy to fully explore the park.