7 Sure-fire Ways to Secure Your Home
You may be proud of how much you've invested in your home—be it in its floors, roofs, paint colour, furniture, but what about its security?
Generations come and go, but the threat of home thefts and break-ins is still very much present. So, to deter any potential crooks, we're letting you in on an array of sure-fire ways to secure your home in this article!
Remember, when you protect your home, you're not only protecting your valuables but more importantly, yourself and your family members.
Ways to Secure Your Home
Without further ado, let's head straight to our tips to help you up your home's security!
1. Utilise locksmith services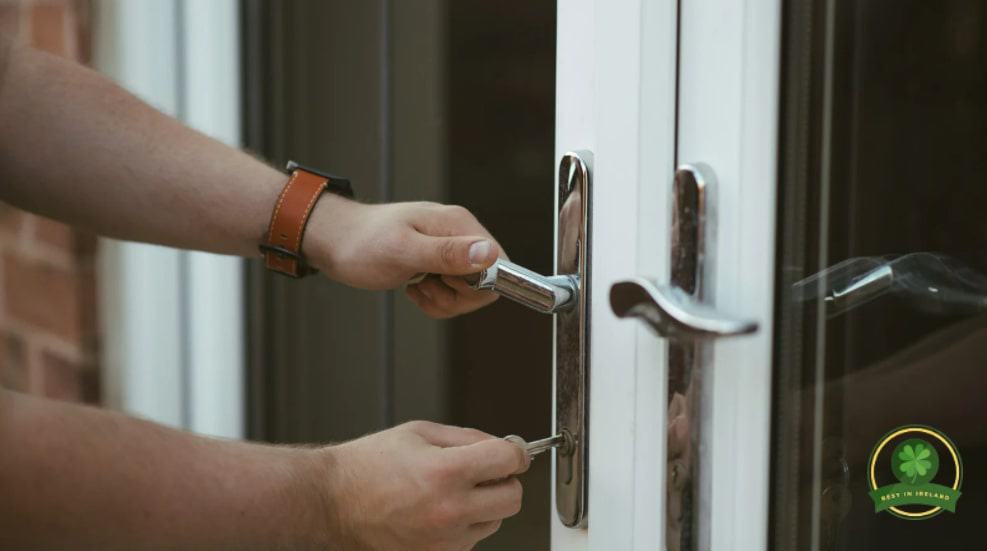 Okay, you might be thinking, "I haven't lost any keys, so why on earth should I call a locksmith?"
The thing is, locksmiths can do so much more than provide duplicates of lost keys.
You've probably never given it a thought, but what if someone else has a copy of your house keys? Scary, right? This is especially likely for those who've bought their homes from someone else.
Chances are they still have a copy of those house keys they gave you. Plus, we can't be sure about other people who may also have their own copies.
Locksmiths are the experts to call on for that, and we've scoured the best ones you can find in Galway, Cork, and Dublin.
And don't worry if you're not from these areas as some of these locksmiths render their services in other counties. Some even cover the entire country.
Furthermore, locksmiths can further enhance your doors' security by installing new locks, multipoint locks, deadbolts, electronic locks, etc.
In addition, some provide safe services, such as safe supply and installation—perfect for those who keep valuables inside their homes.
2. Get a dog
Don't underestimate your furry friend's ability to guard your house. Not only can they alert you of the presence of strangers, but they can also discourage burglars from breaking in.
Plus, their loud barking can also alert your neighbours that something's wrong in your premises.
Some dog breeds that bark a lot include Boston terriers, beagles, and Australian shepherds.
Meanwhile, these are a couple of breeds that are known for being good guard dogs: German shepherds, Akitas, bullmastiffs, Caucasian shepherd dogs, Boerboels, Doberman pinschers, and Chesapeake Bay retrievers.
3. Install a home security system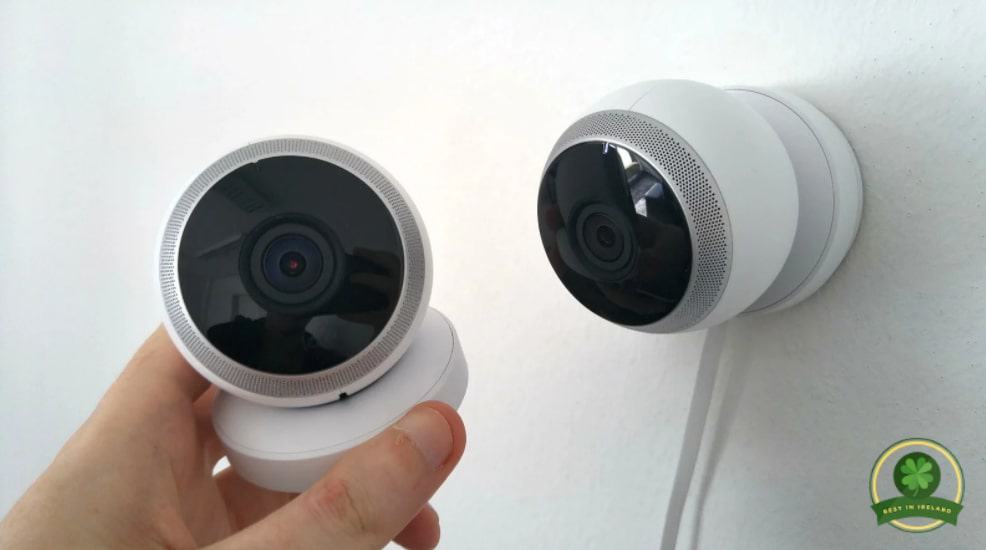 It's important to remember that you can't rely solely on your dog to alert you of danger.
For added peace of mind, take advantage of technology to protect your home! Home security system providers install a variety of electronic components that'll secure your house.
These devices include security cameras, door and window sensors, smoke detectors, house alarms, fire alarms, and so on. They can also provide 24/7 monitoring.
You might be thinking about the costs of these services, but if you weigh the cost of losing your valuables, it can be worth it.
This is especially recommended if you live in high-risk neighbourhoods, where the prevalence of crime is higher than some.
Similarly, alarm system providers are another good option to check out for a range of alarms—wired alarms, wireless alarms, heat/smoke/carbon alarms, burglar alarms, and such.
4. Hire security personnel
If you want to take your home security measures up a notch, consider tapping into the services offered by security companies.
Security companies can provide security guards, mobile patrol services, house alarms, CCTV cameras, barrier controls, just to name a few.
Security personnel are highly recommended for those times when no one's left in your house because you're on vacation, on a business trip, and so on.
Another reason to consider hiring security services is if you're being stalked. Or, if you've experienced a burglary recently, knowing that there's a professional protecting you can help you deal with the initial trauma.
5. Change passcodes regularly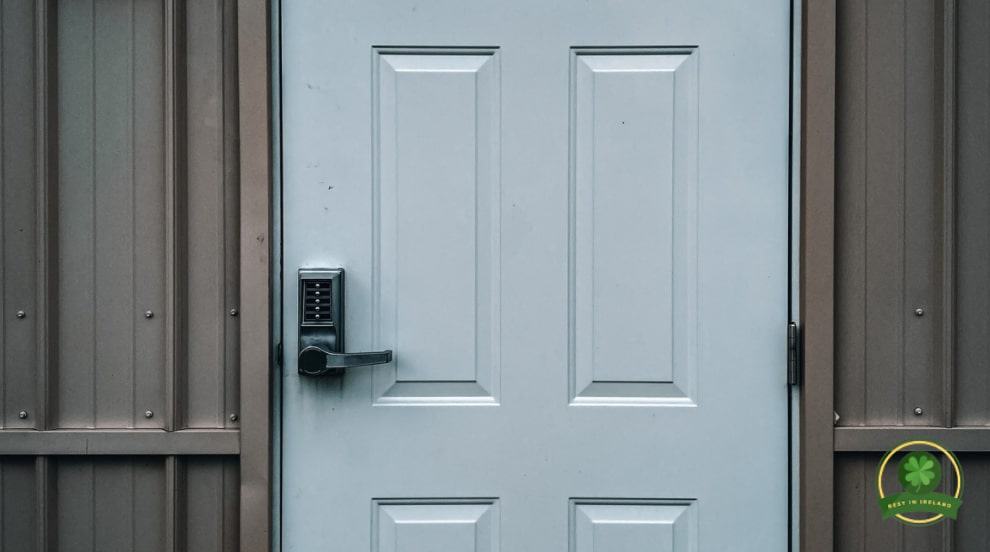 For those who use electronic locks that require inputting codes, remember to change them from time to time. One way to keep this in mind is to do it whenever you also change your email passwords.
Or, you can set a reminder on your phone calendar to alert you, so you can do it monthly or so. By the way, don't forget to tell the new code to your family members, okay?
Meanwhile, if you're still unsure whether you should get a digital lock to secure your doors, here are a couple of advantages.
To start with, you can say goodbye to keys. Because there's no need to use keys, these digital locks can't be picked by crooks.
Also, you won't have to worry about losing your key and where to hide your spare key.
Besides, you won't need to call a pro to change the passcode, unlike with changing keys and locks. Of course, you'll need a locksmith to do that for you.
6. Don't keep a spare key
A lot of people usually keep a spare house key outside their house—in a flowerpot, under the mat, etc.
However, we think this practice is unwise. No matter how 'hidden' your spare key is, the fact remains that you have a spare key out there for others to find and use.
And if a thief does end up finding that key, it'll be harder to catch him or her since there will be no sign of forced entry.
However, if you're still convinced that you should keep a spare key, do yourself a favour and don't look for suitable hiding places on the internet!
Think about it. If you're searching for places to hide spare keys, won't thieves be doing the same thing? Except it's for them to break into people's houses, of course!
7. Look at other vulnerable parts of your house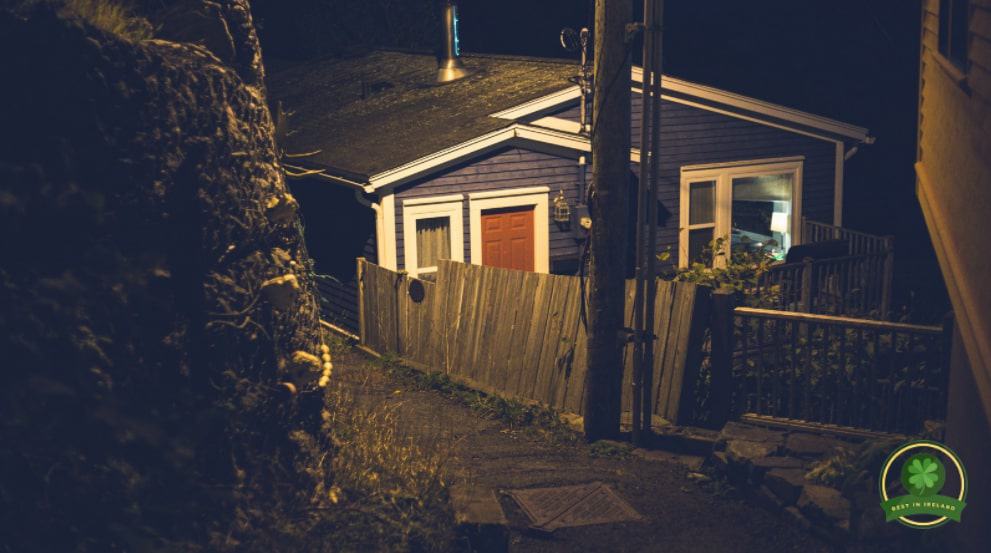 When we think of security, we tend to focus on doors and keys. However, there are other ways to further secure one's home.
Begin with your windows. Make sure to lock them every night and when you leave the house.
You can even consider adding security screens or changing your window glass to a stronger, more resistant material. Do not place any valuable items near windows.
Now, observe your outdoor area. Is it well-lit? Adequate lighting is also an effective means to discourage burglars from attacking. Of course, they'd rather go undetected.
Take note of your yard's landscape. Big bushes and shrubs can make a great hiding place for thieves.
What about your fence and gate? Your fence might be easy to climb over, while your gate may be too old to stand up against break-ins.
Knowing these areas will direct the necessary steps you will have to make to ensure your home's security.
What to Do after a Break-in
Let's say you're reading this after you've experienced a burglary in your house. Here are a couple of things you should do:
1. Call the Gardaí
Call the police immediately. If you don't know the number of your local Gardaí station, you can check it out in their website's station directory.
Moreover, the Gardaí also states that if you believe burglars may still be inside your home, call 999/112 immediately.
2. Refrain from touching your things
Wait for the police. Let the professionals conduct an inspection of your home first before you start checking on your stuff.
This is to ensure that you do not erase any evidence and thus, hinder the Gardaí's investigation.
3. Attend to the injured
If anyone got injured during the burglary, give them first aid as soon as you call the Gardaí.
4. Make a list of damages
Create a detailed inventory of what has been taken from your home as well as any damages that occurred. You can also take pictures.
These details are important as they'll help your insurance company evaluate the extent of the burglary when you make a claim.
5. Conduct repairs
Two of the common parts of the house that get damaged during a burglary are its doors and windows.
You can consider hiring door and window contractors or even handyman services.
6. Cleanup
Some burglars steal items all while managing to only leave a few tracks behind, while some can make a huge mess. Wrecked appliances, broken glass, muddy tracks—you name it.
If you're even unluckier as to encounter the latter one that ransacks houses, you can try hiring professional cleaners to speed things up.
7. Follow home security tips above
Last but definitely not the least, take note of the home security tips we just mentioned at the start of this article.
You don't have to do all of them, but doing most can really help in ensuring a burglary doesn't happen again.
---
Ideally, we'd all want to live in a crime-free world, but unfortunately, that's just not the reality. Thus, we hope this guide has been a great resource for your security needs.
If you've got your own tips on how to secure homes, we'd like to hear them out. Who knows, your ideas may land on this list one day!