The Ultimate Guide to Choosing a Private School in Ireland
You may have heard that Ireland is often referred to as the Emerald Isle, but did you know that it's also called The Land of Saints and Scholars?
Thus, it's not just a country that's known for its abundance in lush greenery, but in its historical background in learning as well.
Whether you're a foreigner who's chosen to educate your child in the country or simply on the lookout for a good private school, this guide is for you!
But before we guide you in choosing a private school for your child, let's go over a series of FAQs on the Irish education system first.
FAQs About the Irish Education System 
The Citizens Information website is a handy resource to familiarise yourself with the education system here in Ireland. We've taken some of the important info therein in this FAQ sheet for you to pore over.
Meanwhile, you can also head over to gov.ie for more resources about schooling. It puts together the websites of Irish government departments, including the Department of Education.
Things to Consider in Choosing a Private School 
Finally, let's hop into the main part of this article! Allow this list to guide you on the things you'll need to think about as you choose the best private school for your child.
1. Type of private school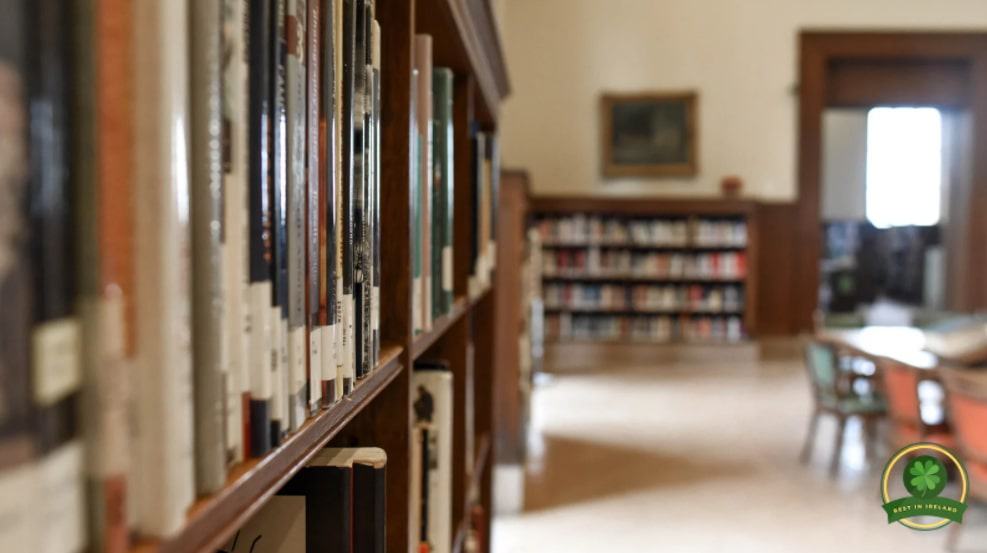 Private schools can be divided according to one or more characteristics. To start with, there are co-educational schools, which cater to both boy and girl students.
Conversely, there are also single-gender or all-boys and all-girls schools. In fact, an article by The Journal states that single-sex make up a third of the secondary schools in the country.
In terms of religion, Ireland is predominantly Catholic and so is the majority of schools in the country that operate under a denomination.
Nevertheless, this doesn't mean that they do not necessarily accept students who come from a different religious background. You may also opt to enrol your child in multi-denominational schools.
Another option would be Montessori schools, although the number of this type of school for primary education seems limited in the country. According to the Montessori Alliance, there are less than 15 Montessori primary schools in Ireland.
Furthermore, Gaelscoileanna are schools that use Irish or Gaelic as the language of instruction. In these schools, you may not be exempted from learning Irish.
2. Extracurricular programmes 
Want to get your child excited about his or her new school? Check out the extracurricular activities offered by the schools on your list and see if any align with your child's interest.
If he or she is passionate about performing, know if the school includes theatre in its activities. You can also ask about classes on singing, dancing, playing instruments, and such.
On the other hand, if your child is into sports, ask if the school regularly participates in athletic meets. Take note of their amenities for sports.
3. Student-to-teacher ratio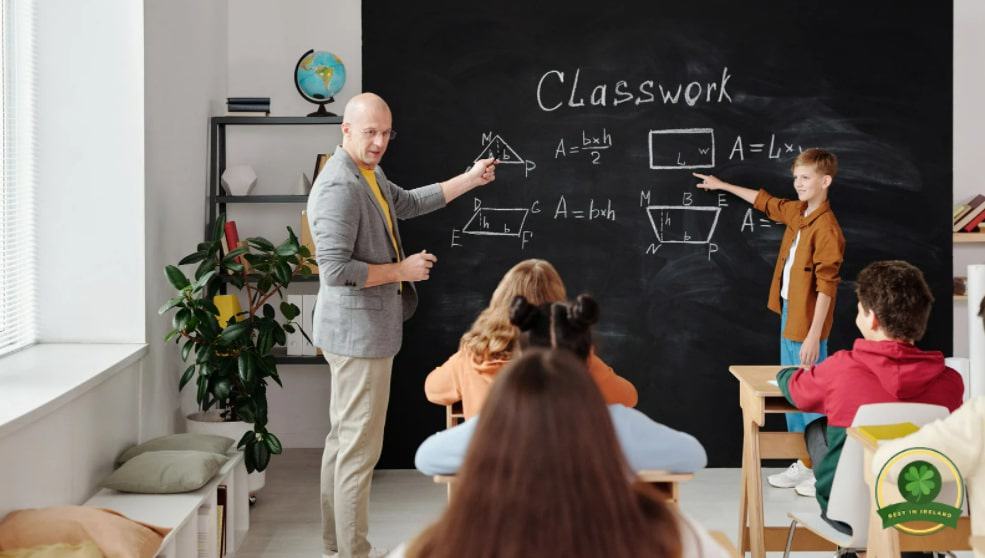 One advantage of private schools is their relatively low student-to-teacher ratio. Thus, this classroom setting ensures each child gets more attention for his or her needs.
However, it's still a good idea to inquire about this to get your money's worth. Since, after all, private schools are fee-paying institutions.
4. Accommodation
If you live far off from the private school you're eyeing, then you'll have to look into its options for accommodation.
Matters of concern include the following:
Number of students per room
Security – Are there CCTVs, fire alarms, smoke detectors, guards, etc.? How many adults will be managing the boarding house?
Amenities – What are the things my child needs/doesn't need to bring?
Visiting hours – How often are parents allowed to visit? Who else is allowed to visit?
Food – How is the food prepared? For students with specific diets (e.g. gluten-free diet, vegan, etc.), can they cater to that as well?
Medical needs – Is there a nurse on standby? If not, whom can my child call for medical emergencies?
5. Scholarships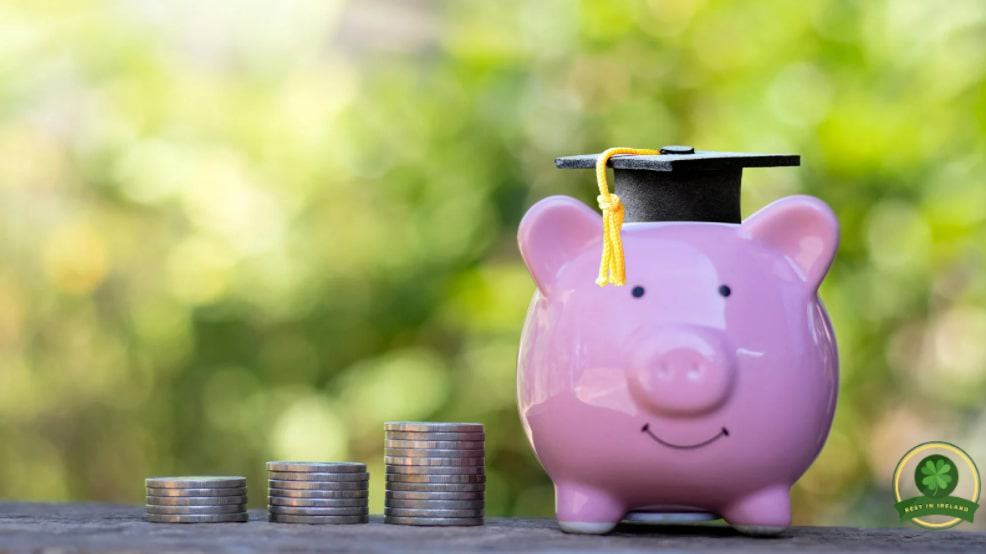 Try narrowing your options to those that offer scholarships if you're on a budget.
Scholarships can be obtained through exams, and there are also those given to student-athletes.
Moreover, some private schools even provide sibling discounts if you send more than one child to study in the same school.
6. After-care options 
Young students usually do not spend their whole day in school. This may pose a problem for you if you're still at work and have no one who can pick them up.
The good news is there are private schools that provide after-care services. To clarify, they can give your child activities such as crafts and games in the afternoon.
Consequently, they can be occupied in a good way.
Finding a Private School
Taking in mind all the tips mentioned above, this list wouldn't be complete without giving you options on some notable private schools in Ireland.
If you look at our picks for the best private schools in Dublin and Ireland, you'll find a mix of institutions that are co-ed, single-gender, multi-denominational, and so on!
Activities for the Summer 
Schools may close in the summer, but there are other ways your child can keep learning. Still unsure as to what they can do for vacation? Here are a few ideas:
1. Learn how to cook
Cooking classes are a great way to create something with your hands. Plus, that feeling when you know you've cooked a dish just right is so fulfilling!
Your child can even learn a thing or two about other cultures when cooking dishes from other countries. More importantly, your kids will definitely be able to utilise this skill as they grow into adults.
2. Take swimming lessons
Now, that's another important skill to learn! Not only is swimming a lifesaver but it's also known to benefit the lungs.
Additionally, mastery in swimming can pave the way for a career as a coast guard, swimming coach, diving instructor, etc. You can check out this list on where to obtain swimming lessons in Dublin.
3. Learn an instrument
Some kids were really born with a natural gift for music. Learning an instrument helps with confidence and the improvement of memory.
Whether your child is a complete beginner or on a more advanced level, we're sure he or she can sharpen his or her skills at these schools that teach piano lessons.
4. Take driving lessons
Obviously, this activity is suitable for older students. The government mandates that you have to be at least 17 years old to drive in the country.
If you've got kids that age, they can enroll in these Dublin driving schools and learn from the pros.
Bonus: Preparing for Third-level Education
Consider this as a bonus tip! Perhaps, you also have older kids who are gearing up for their tertiary education.
We know this can be both an exciting and stressful time as you look for a college or university. Don't worry, though, since you can begin your search by checking out this article on the best colleges in Dublin.
---
And that's a wrap for this ultimate guide to choosing a private school in Ireland! Hopefully, you've found the information you've been looking for in this resource!
Would you like to add other useful tips about this topic? Send us a message to let us know!