Dublin's Unique Outdoor Birthday Party Ideas for Your Next Celebration
Hey there, folks who want to throw an awesome outdoor birthday bash in Dublin! Another year has gone by, and it's time to think about how to make this birthday special.
Whether it's for you, a friend, or a loved one, the goal is to make the birthday celebration unique from previous ones. There's a lot of fun ideas like a beach BBQ, axe throwing, a fairy party, and other exciting options.
So, read on to find the perfect birthday inspiration!
Beach BBQ and Bonfire at Portmarnock Beach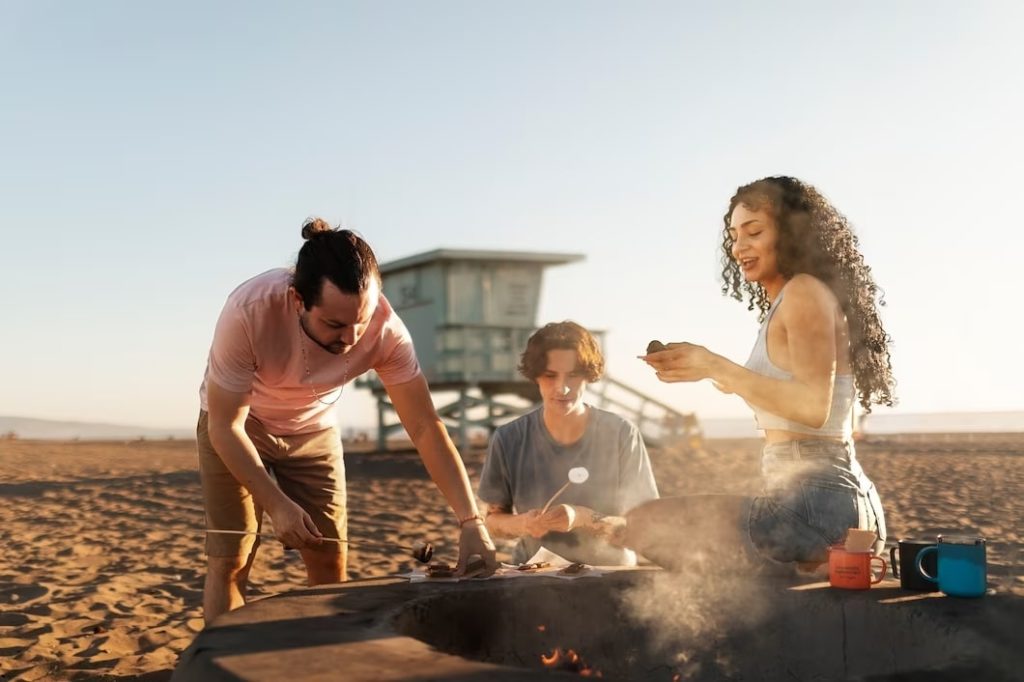 Website: https://www.blueflag.global/show-site?siteId=6604
Address: Portmarnock Beach, Co. Dublin, Ireland
GPS Coordinates: 53.422197,-6.12079
Phone: +35318905000
Portmarnock Beach is a beautiful sandy beach that stretches for about 5 km along the coast. It has stunning views of the Irish Sea and the Dublin Mountains.
You can have a nice, calm day swimming, lying in the sun, and playing games on the beach. And when the sun starts to set, you can make a fire and cook some tasty food on a BBQ.
Food and drinks can be brought along, or local restaurants and cafes can cater. Equipment like tents, chairs, tables, and speakers are rentable from local vendors.
A beach BBQ and bonfire is a great way to celebrate your birthday with your friends and family, as you can chat, sing, and dance under the stars. Just make sure to check the weather forecast, follow the safety rules, and clean up after yourself.
Pro Tip:
Plan the BBQ menu in advance and bring all necessary food and drinks.
Bring sunscreen, towels, and beach games for some fun in the sun.
Camping in Wicklow Mountains National Park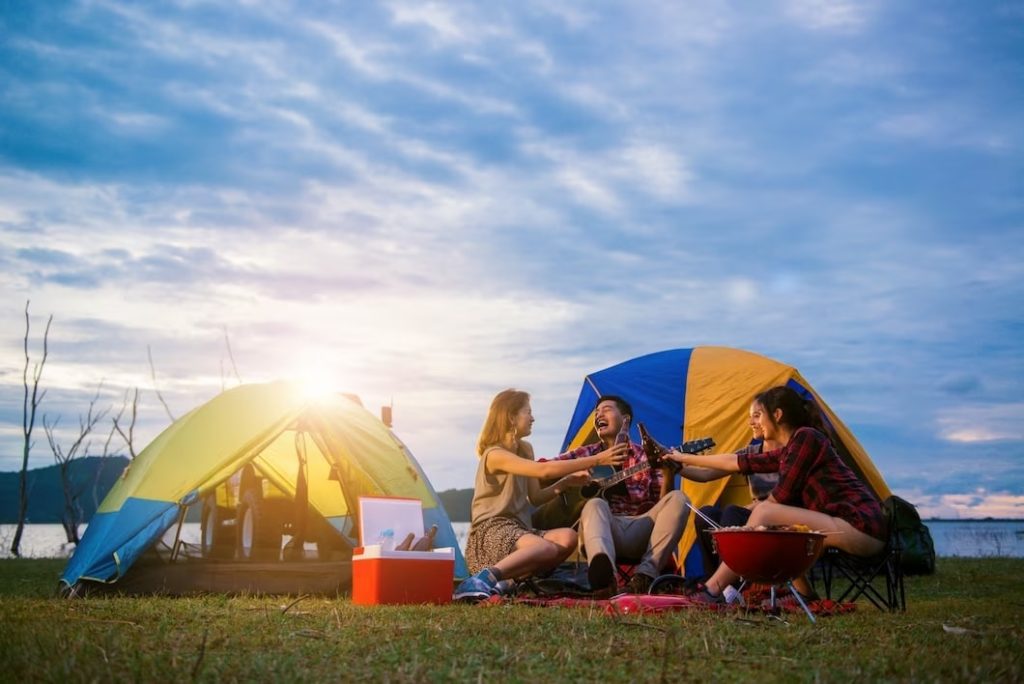 Website: https://www.nationalparks.ie/wicklow/
Imagine celebrating outdoors in Wicklow Mountains National Park! It's a huge area with mountains, valleys, lakes, and forests – a perfect place for a cool birthday adventure.
You can pitch your tent anywhere in the park, as long as you follow the Wild Camping Code which means no fires, no litter, no noise, and no damage to the environment.
You'll need to bring your own water, food, and equipment, and be prepared for any weather conditions. This kind of celebration is awesome if you like hiking and want to sleep in the park for a night or two.
Pro Tip:

For a camping menu that doesn't require a fire you can prepare overnight oats in a jar or yogurt parfaits for breakfast. For lunch or dinner, you can make wraps, sandwiches, pasta, quinoa salads or cold cut platters.

Remember to bring a cooler or insulated bag to keep perishable items fresh, and pack utensils, plates, and cups. You can also pack snacks like fresh fruit and trail mix for quick bites throughout the day.
Axe Throwing at the Axe Club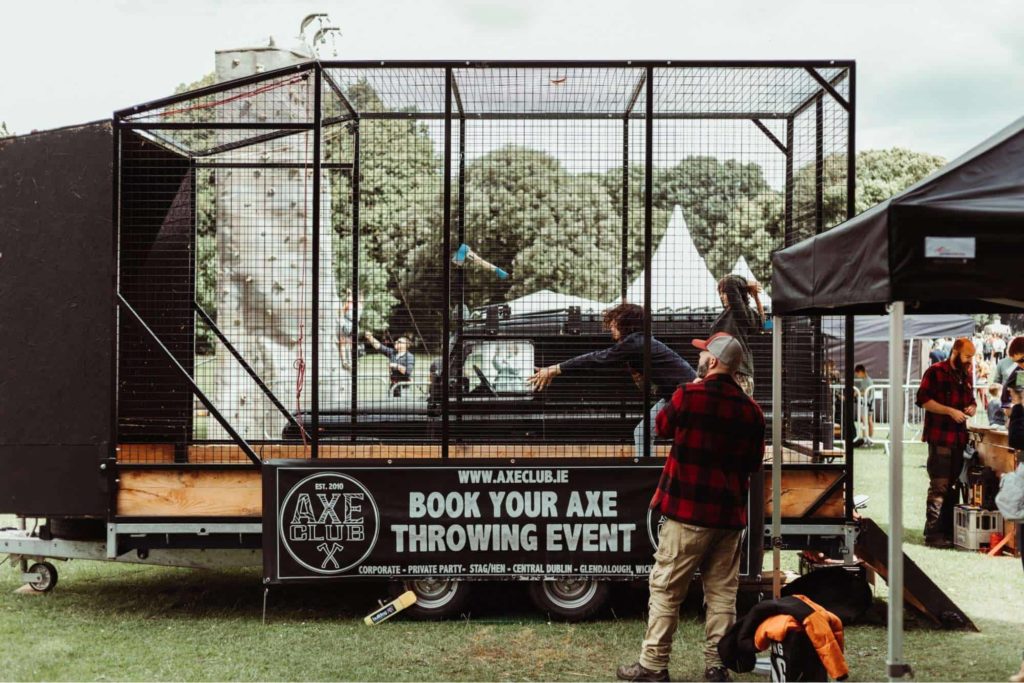 Website: www.axeclub.ie/mobile
Address: End of Gaelic St, North Dock, Dublin
Phone: +353(0) 89 961 8518
Email: [email protected]
Planning a birthday celebration can be a hassle and a headache. But don't worry, we have the perfect solution for you: axe throwing at Axe Club.
Axe Club is a cool place in the city center where you can throw axes at wooden targets. This lets you show off your accuracy and have a blast competing with friends or family.
There are experienced coaches to help you learn how to throw properly and stay safe. All you need to do is relax, aim, and throw.
Pro Tip:
Encourage friendly competition among friends and family.
Capture memorable moments with photos or videos.
Silent Disco Tour with Silent Adventures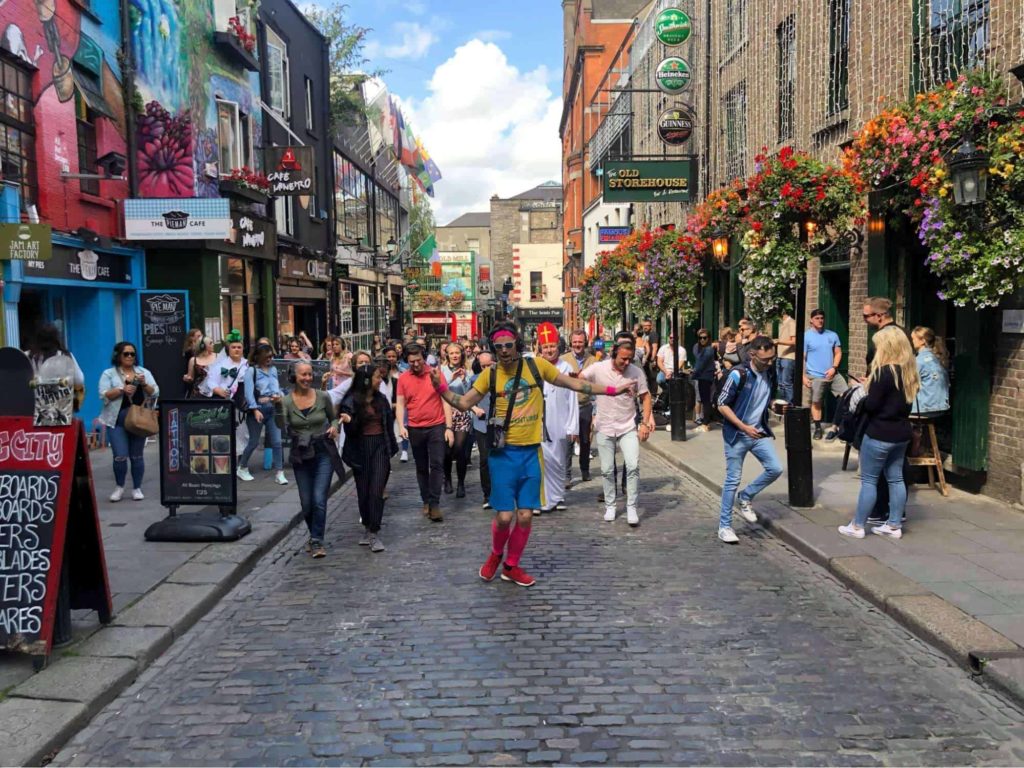 Website: https://silentadventures.ie/
Address: The Wild Duck, Dublin
Email: [email protected]
Silent Adventures is a company that does tours where everyone wears special headphones and dances to music, but you can't hear it without the headphones.
It's like a dancing party that moves through the city streets. You'll have a guide leading you around Dublin while you dance to energetic songs.
You can dance however you like, sing along, and even laugh with your friends and other people on the tour. All this while you enjoy the city views and sounds.
This tour is a really cool way to make your birthday special with your friends and family. You get to have fun, move your body, and see the city in a whole new light.
Pro Tip:

Silent Adventures offers a variety of tours across different cities and locations, but they can get booked up quickly, especially during peak seasons. To ensure you get the date and time you want, it's best to book your tour as soon as possible.
Outdoor Movie Night in Merrion Square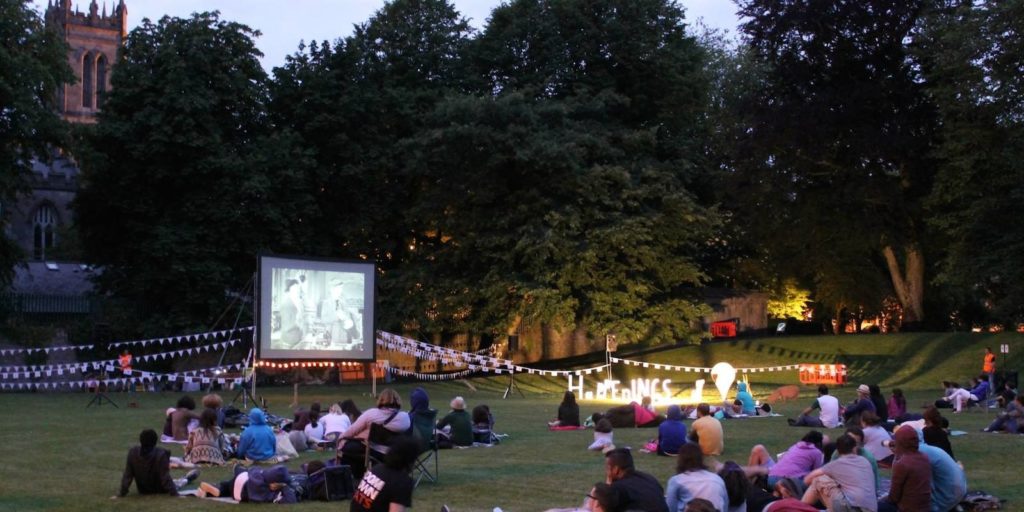 Website: https://www.happenings.ie/events/83/thursdays-in-merrion-square
Is your birthday during summer on a Thursday? Here's an idea for your Dublin outdoor birthday celebration: have a movie night at Merrion Square.
It's a big, old-fashioned square in Dublin with a park that's open to everyone. This place has a long history and beautiful buildings.
You can enjoy your favorite films surrounded by the city's lights. Food and drinks are available at the onsite bar, or you can bring your own snacks.
Pro Tip:
Arrive early to secure a good spot and enjoy the ambiance of Merrion Square.
Bring blankets or chairs for comfortable seating during the movie.
Zip Line Adventure at Zipit Forest Adventures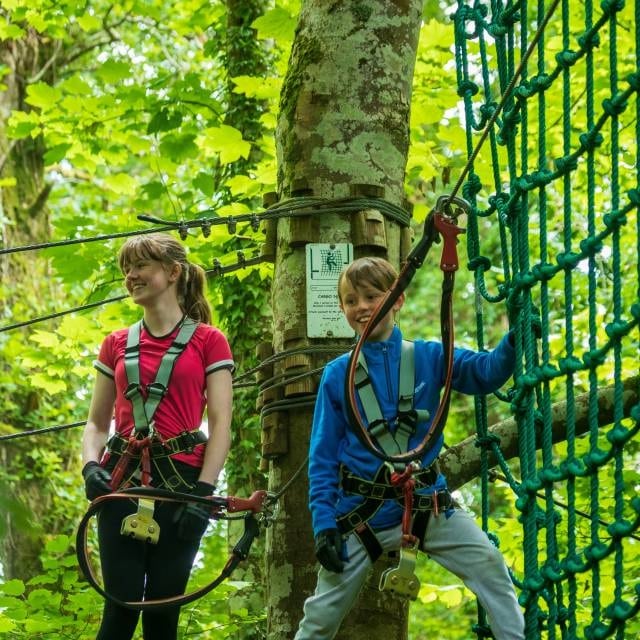 Website: https://zipit.ie/groups/parties/
Address: Tibradden Wood, Cruagh, Dublin 16
Phone: +353 (0)51 858008
Email: [email protected]
For an exciting outdoor birthday party in Dublin, try Zipit Forest Adventures. Surrounded by the beauty of nature, friends and family can come together to conquer thrilling treetop challenges and create lasting memories.
Zipit Forest Adventures offers tree courses with zip lines, ladders, and obstacles all over Ireland. Depending on your age and skills, you can choose different levels of difficulty, from easy to hard.
The professional and friendly staff ensure a safe and enjoyable adventure for all participants, making it the perfect way to celebrate a special day.
Pro Tip:
Capture memorable moments with action cameras or GoPros.
Celebrate your accomplishments with a post-zip trail celebration or picnic.
Group Bike Rental in Phoenix Park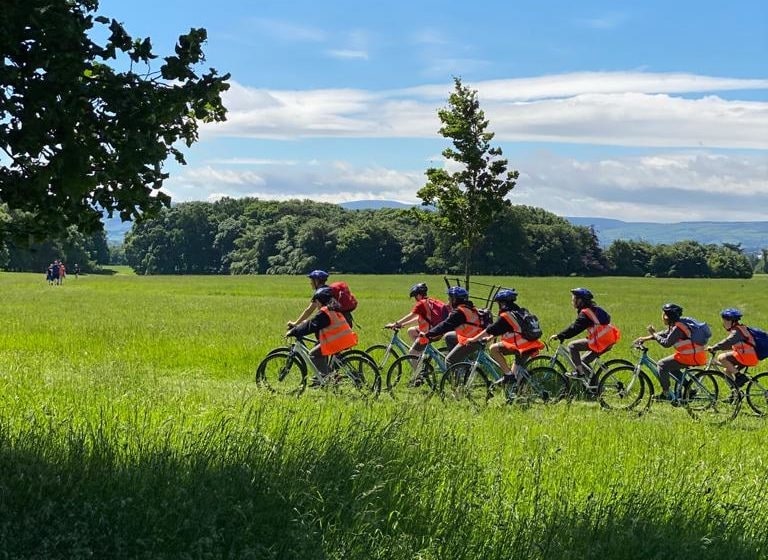 Website: https://www.phoenixparkbikes.com/groups-tours/
Phone: +353 (0) 873799946
Email: [email protected]
Operating Hours:
Summer: 10 AM to 5 PM
Summer weekends: 09 AM to 8 PM
Winter: 10 AM to 5 PM
Winter weekends: 09 AM to 8 PM
Celebrate your birthday in a unique and exciting way by organizing a group bike rental at Phoenix Park in Dublin. Gather your friends and family for a memorable day of adventure and exploration in one of the largest enclosed parks in Europe.
With its vast green spaces, stunning landscapes, and diverse wildlife, Phoenix Park offers the perfect backdrop for a fun-filled birthday celebration.
With group bike rentals, you can easily accommodate everyone and ensure a fantastic time for all. So, make your birthday one to remember by immersing yourself in the natural beauty of Phoenix Park.
Pro Tip:
Plan a route that covers the park's highlights, such as Dublin Zoo or Áras an Uachtaráin.
Follow traffic rules and stay on designated bike paths within the park.
Fairy Trail Party at Malahide Castle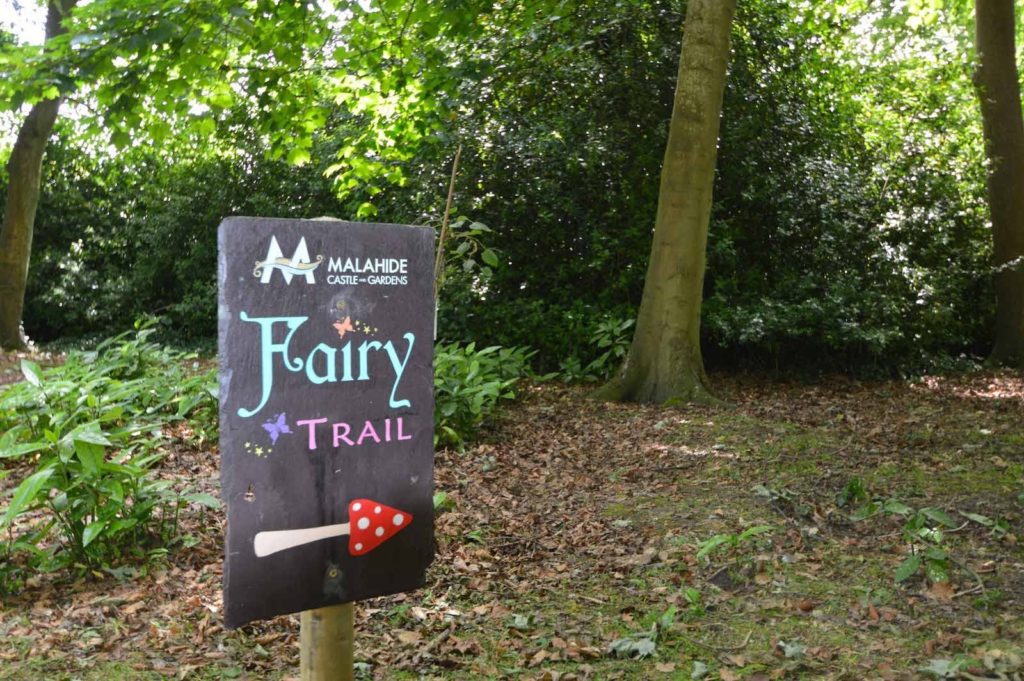 Website:https://www.malahidecastleandgardens.ie/fairy-trail/
Address: Malahide Castle and Gardens, Malahide Demesne, Malahide, Co. Dublin, Ireland, K36 YP65
Email: [email protected]
Operating Hours:
Open daily from 9:30 AM
Last entry at 4:30 PM in summer (April to October), 3 PM in winter (November to March)
Are you searching for a magical way to make your birthday amazing? Consider a Fairy Trail Party at Malahide Castle.
Here, on the lovely West Lawn, you and your friends can embark on an exciting adventure. As you walk along, you'll find enchanting fairy houses, sculptures, and hints to uncover.
It will take you around an hour and a quarter to complete the 1.8km fairy trail but you won't notice the time passing by as you have fun with the fairies!
Pro Tip:
To add to the fun, dress up in your favorite fairy outfit and bring a picnic basket or cake to enjoy later.
The trail in Malahide Castle is made of crushed stones. Please stay on it to be safe and avoid getting hurt.