Ireland's Most Picturesque Seaside Towns: A Must-Visit Bucket List
Have you ever imagined walking along a beautiful seaside town in Ireland, enjoying an ice cream and taking in the stunning views of the coast?
Whether you want to relax on the beach, enjoy the views of the ocean, or experience the local culture and history, there's a town for you. Ireland's seaside and coastal towns are perfect for a sunny day trip or a longer stay.
If you're looking for the perfect place to visit on a sunny day, here are the most amazing seaside and coastal towns in Ireland.
What are the most scenic seaside towns in Ireland?
The most scenic Ireland seaside towns include Skerries, Tramore, Rosslare, Youghal, Lahinch, Donegal, Westport, Carlingford, Dingle, and Dunfanaghy.
Additionally, Adare, Clifden, Kinsale, Cobh, Waterford, and Doolin are also known for their picturesque coastal settings.
Lahinch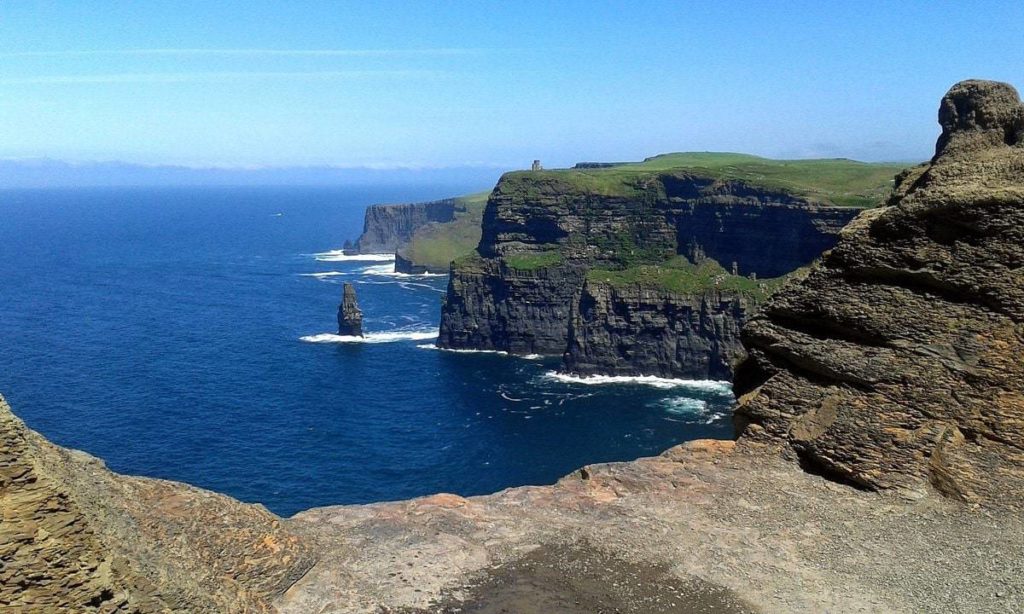 Lahinch is a small seaside town in Ireland with a lot to offer, especially for surfers and water sports lovers. It's one of the best surfing spots in Ireland, and it's suitable for all levels of surfers.
But even if surfing is not your thing, you'll still have a great time in Lahinch. You can try other water sports, like sailing, swimming, and kite surfing, or you can explore the wildlife by fishing or bird watching.
You can also learn about the history and culture of Lahinch by visiting the nearby fortresses and ruins. Lahinch is a beautiful and fun coastal town that you should definitely check out.
Pro Tip:
Aside from surfing, here are other things to do in this coastal town:
Visit the Doolin cave, where you can see the longest free-hanging structure in the Northern Hemisphere
Head to the Lahinch Art Gallery to learn about traditional Irish clothing and appreciate local art and culture.
You can taste the flavors of the world at Lahinch's restaurants, such as Randaddy's and Tasty Station.
Take a short trip from Lahinch to visit the iconic Cliffs of Moher.
Carlingford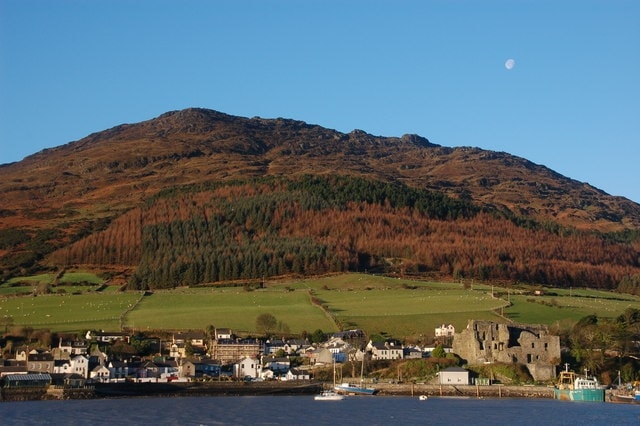 Carlingford is a seaside village in Ireland with a long history and a lot of charm. It was founded in the 13th century by King John, who built a castle by the sea that you can still visit today.
It's also the birthplace of C.S Lewis, the author of Narnia, who was inspired by the town's beauty.
Carlingford offers numerous attractions, including King John's Castle with its coastal view, the Leprechaun and Fairy Underground Tavern for Irish folklore, and hiking to Slieve Foye, Carlingford's highest peak, for stunning vistas.
It's a popular tourist destination that offers a fairytale experience. You can stay at Carlingford House Town House, a cozy place near the beach and the castle.
Pro Tip:

When the weather is bad in Carlingford, consider the Cooley Peninsula Scenic Drive for its rich history and breathtaking scenery, including the Proleek Dolmen and Greenore village, all steeped in the legend of "Táin Bó Cúailgne."
Dingle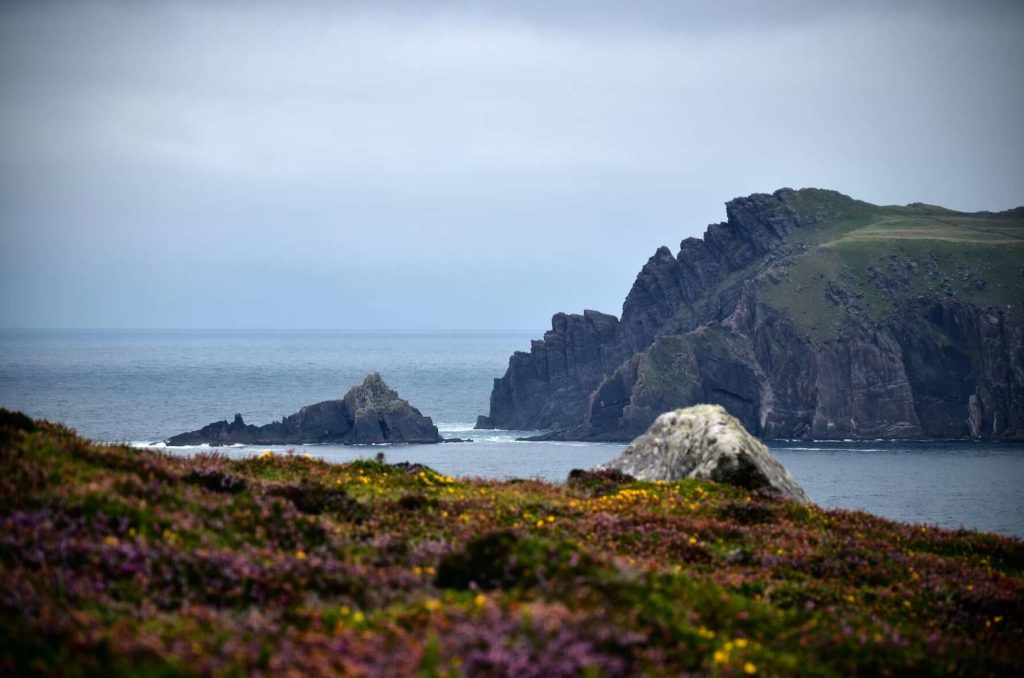 Dingle is a beautiful fishing village on the southwest coast of Ireland. It has colorful streets, mountains, and a rugged coastline. It is also a haven for art lovers, with many islands and nightlife to explore.
You can drive or cycle along the Dingle Peninsula, the Slea Head, and the Connor Pass for amazing views. The Slea Head is 26 miles long and very scenic. The Connor Pass is the highest mountain pass in Ireland.
You can also join a dolphin and whale watching tour to see marine life near the Blasket Islands. You will enjoy the wildlife and the scenery from the sea.
Pro Tip:

If you want to stay in a luxury place in Dingle, book a room at the 5-star Emlagh House. It is a charming spot to relax after your adventures.
Kinsale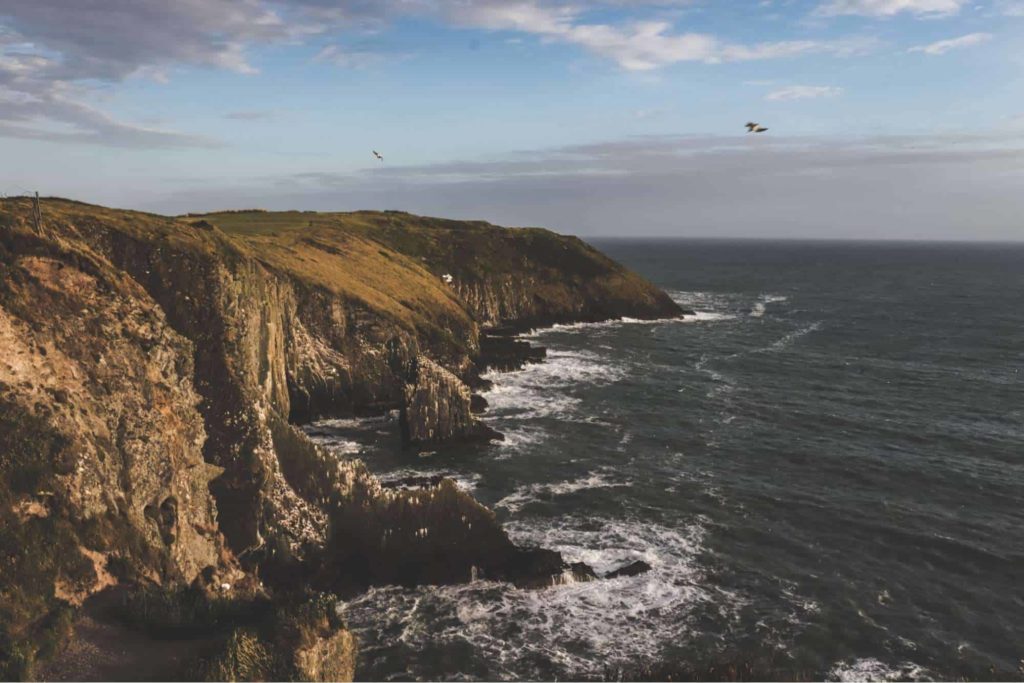 Kinsale is a charming seaside town in Ireland with beautiful harbors, colorful houses, and a rich history and culture. It's a great destination for an authentic Irish experience.
Kinsale is a food lover's paradise, with some of the best restaurants and the annual Kinsale Gourmet Festival. You can taste the gastronomy and the delicacies of Ireland in this town.
Attractions in Kinsale include the 17th-century Charles Fort by the sea, the Kinsale Regional Museum, and Black's Brewery for learning and tasting. You can also take a tour of Kinsale and its surroundings for more adventure.
Pro Tip:

Kinsale is not a cheap destination, so plan your budget accordingly. If you want to stay in a nice place near the port, beach, and restaurants, try Perryville House.
Skerries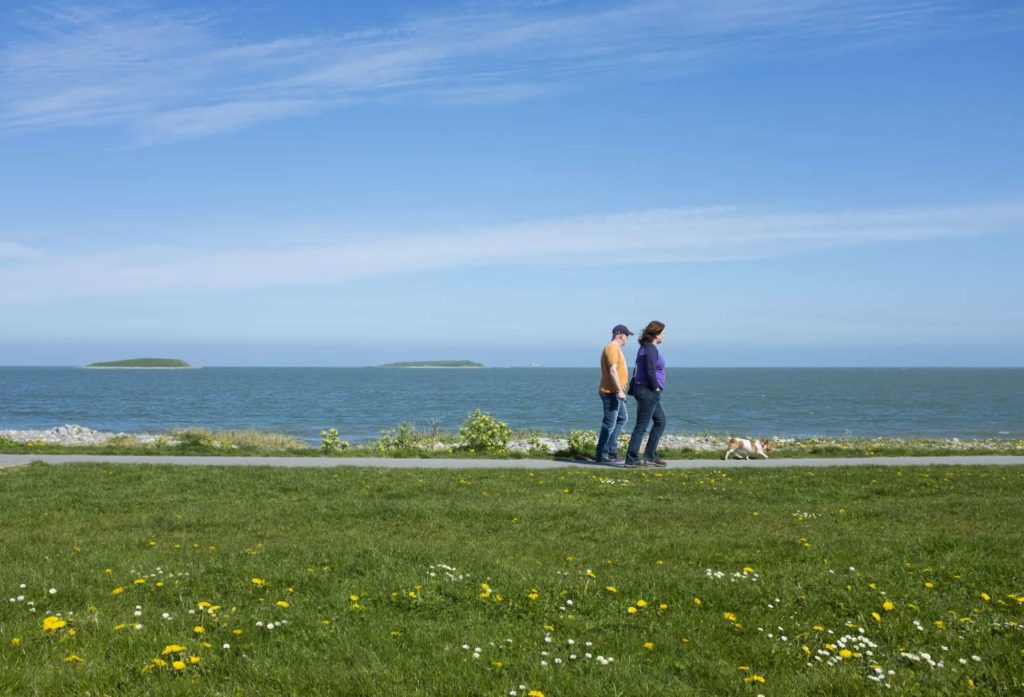 Skerries is a lovely coastal town near Dublin City. It used to be a fishing port and now has a nice harbour with colourful shops by the sea.
It's easy to take a short train ride from Dublin to Skerries and enjoy the views of the estuary. It's a great place to visit if you want to escape the city.
Skerries is a good place to stay if you want to explore Dublin and enjoy a coastal town. You can visit historical museums and castles, and relax with good food in Skerries.
In addition, Skerries also offers many activities for visitors, such as walking, hiking, sea tours, kayaking, kitesurfing, and paddleboarding.
Pro Tip:

Skerries Sea Tours can take you to Rockabill Lighthouse or Lambay Island without the need for paddling. It's a very popular tour and lasts between one and two hours.

You'll learn about the history and nature of these places as you visit them. You'll also see a lot of birds and discover the ancient history of Ireland. The tours are very popular and last between one and two hours.
Dunfanaghy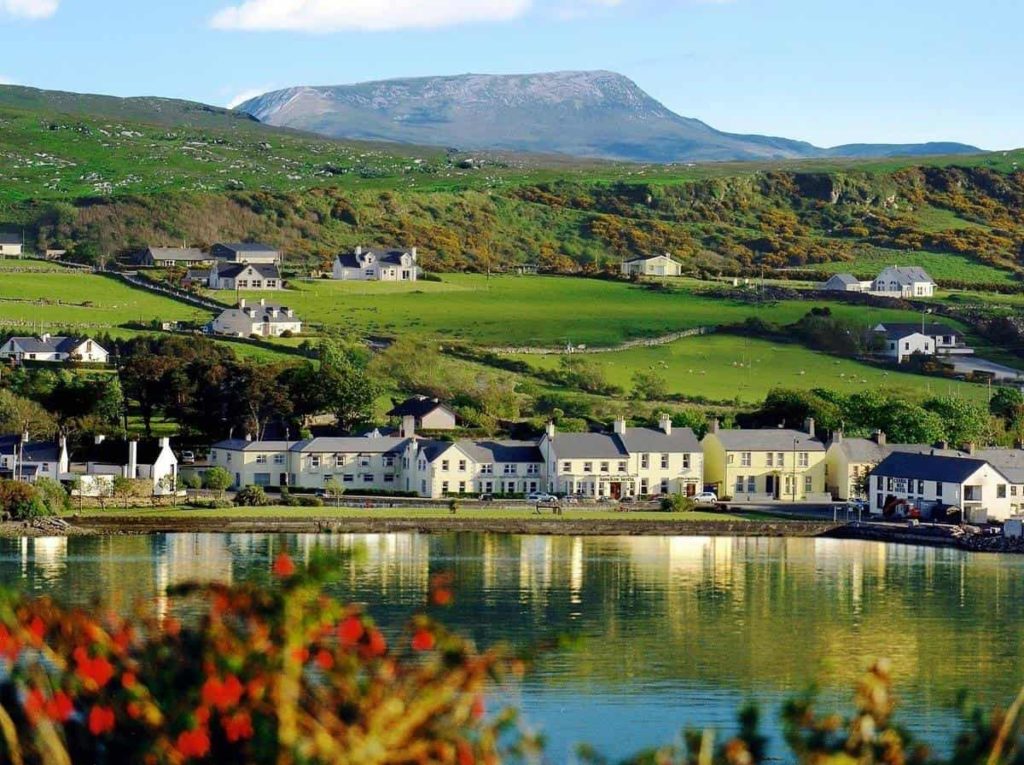 Dunfanaghy is a former fishing port and village in Donegal County. It's a beautiful and relaxing place to visit, with quaint streets and friendly locals.
It's also part of the 'Cool List' by National Geographic, because of its stunning coastal scenery.
Within the area, a 4.5-mile loop provides the opportunity to take in panoramic views of the Atlantic Ocean and the surrounding islands of Dunfanaghy. It also serves as the filming location for Star Wars: Episode VIII.
The sandy beaches of Killahoey Beach and Dunfanaghy Beach offer a joyful moment, complete with the soothing sea breeze. For those seeking further exploration, boat tours along the captivating Donegal Coast are readily available.
Pro Tip:
Dunfanaghy has many places to eat and drink, such as Muck' n' Muffins or Patsy Dan's, where you can hear some traditional Irish music.
Exploring pubs such as Molly's and the Oyster Bar is another delightful experience.
If you want to stay near the beach, you can book a room at Goose & Gander Downings, a sustainable and highly-rated place with a restaurant and bar.
Tramore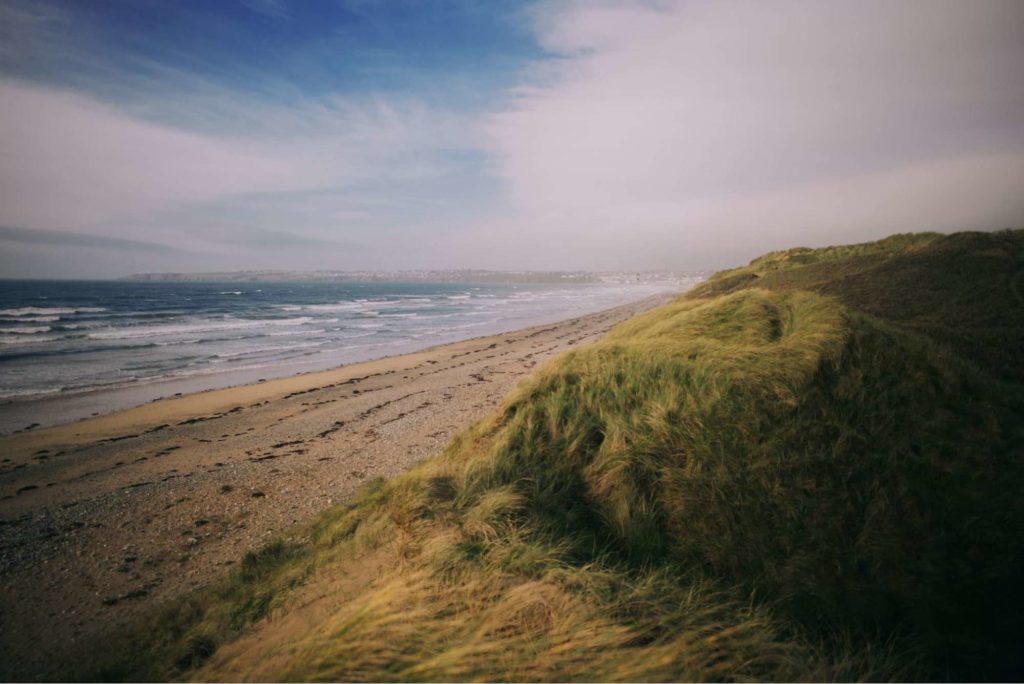 Tramore is a charming seaside town in County Waterford that attracts many tourists with its scenic beauty and fun activities.
The lovely promenade offers a chance to admire stunning views of the long sandy beaches and dunes, as well as the vast Atlantic Ocean.
Activities in Tramore range from surfing to horse riding and theatre. Be sure not to miss the amazing Waterford Crystal and Reginald's Tower, two of the town's main attractions.
Pro Tip:
The Metal Man is a metal sailor on a pillar that warns ships about the rocks near Tramore. You can't go near it, but you can see it from the coast.
Moe's Café is a great spot for coffee and snacks on the Promenade. You can sit inside or outside, or take your food to the beach.
Adare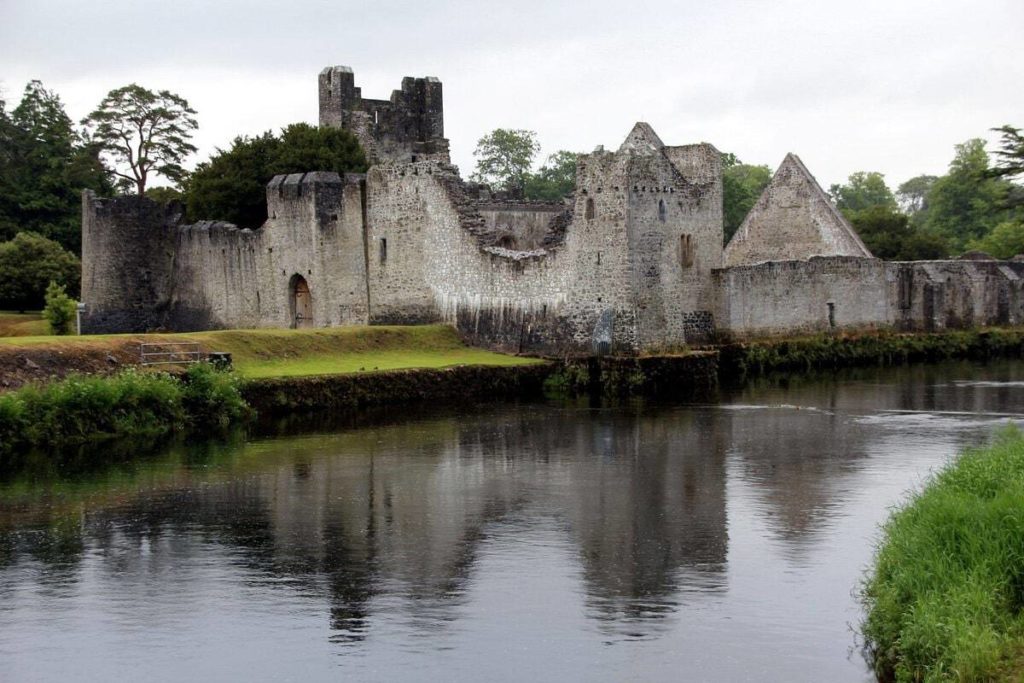 Adare, a lovely town in County Limerick, boasts colorful old buildings, including the 13th-century Desmond Castle, which was a formidable fort back then. A tour can help you learn its history.
The Trinitarian Abbey, once a monastery and now a Catholic church, features impressive Gothic architecture and stunning stained glass windows.
Following your visit, a leisurely stroll along Adare's main street reveals charming cottages. These 19th-century stone houses house shops, cafes, and restaurants, adding vibrancy to the road.
Pro Tip:
At the end of your day, find relaxation by the River Bank, where you'll take in beautiful views of the Maigue River and the nearby countryside.
For a delicious meal, visit a local restaurant like The Good Room or The Wild Geese.
If you're looking for a cozy and elegant place to stay, consider booking a room at Hazelwood Country House, which is just 15 minutes away from Adare.
Rosslare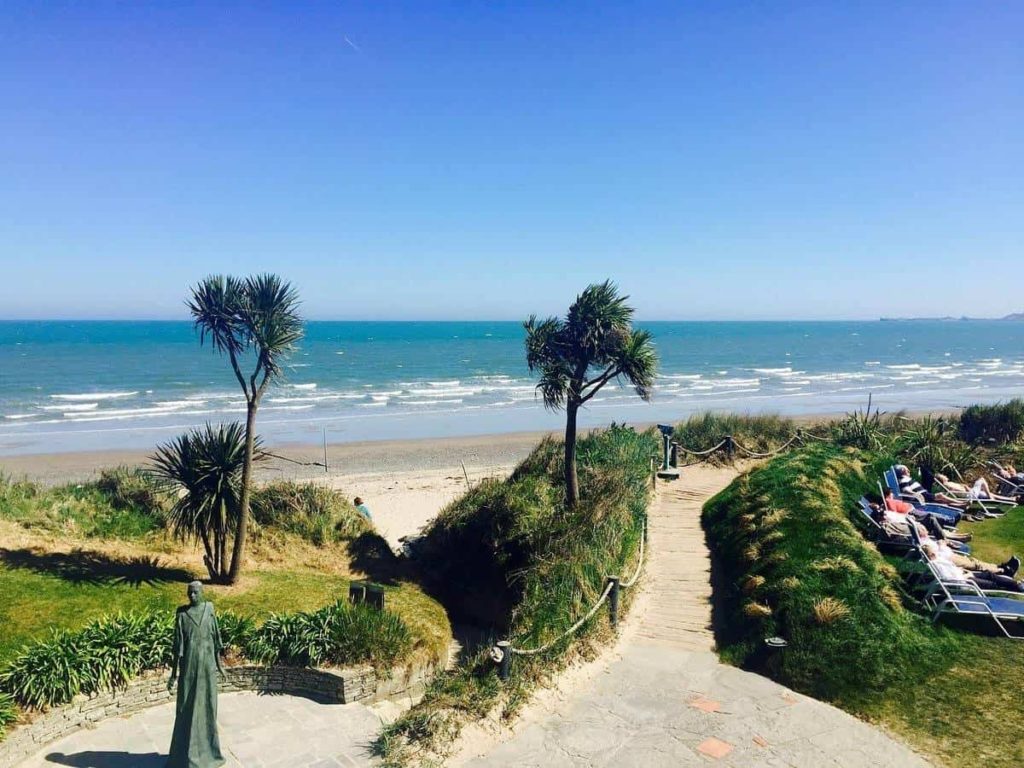 Rosslare is known as 'the sunny south-east', because it gets more sunshine than any other place in Ireland. It has about 300 extra hours of sun every year compared to the rest of the country.
It's a charming seaside town with many places to eat, drink and shop. It's usually peaceful during the year, but it becomes lively in the summer when people come to enjoy the beach.
If you want to explore Wexford, Rosslare is a great place to stay. You can go to the beautiful Rosslare Strand beach and also visit nearby things like walks, hikes, old places, and things for families.
Rosslare has a busy harbour called Rosslare Europort. It was built in 1906 to connect Ireland and Great Britain by ferry. Now, Rosslare Europort also has ferries from France and Spain.
Pro Tip:
Rosslare Strand in Wexford, boasting a 'Blue Flag,' is an ideal spot for winter seaside walks, offering both sand and stone shores along with protective wooden breakwaters.
The International Adventure Centre, just a 5-minute drive from Rosslare, is a great place for both camping and exciting activities like archery, raft-building, and kayaking, with prices varying from €15 to €30 per person.
Clifden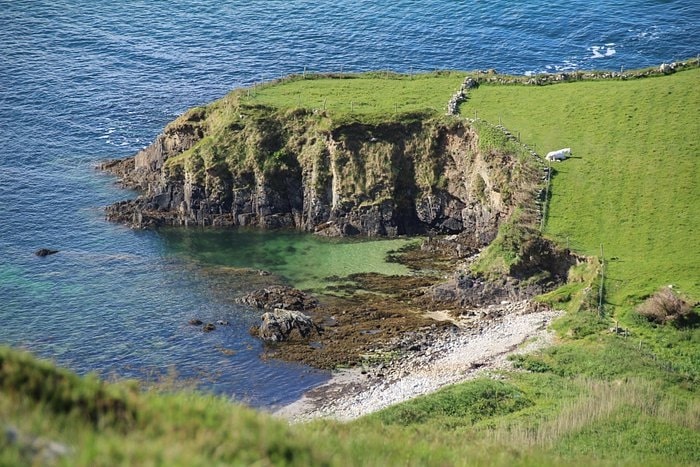 Clifden is a cozy seaside town in Connemara, west of Galway City. It's surrounded by the Twelve Bens mountains and the Atlantic Ocean, which offer amazing views of nature.
In Clifden, a laid-back atmosphere welcomes you, with options for accommodation at houses like Sea Mist House, Dolphin Beach House, or Mallmore country house.
Despite its lack of many attractions, Clifden offers stunning scenery, with boats sailing in the harbor against a backdrop of mountains, and panoramic views of Clifden Castle and Downtown Clifden as you explore Sky Road.
Pro Tip:
Clifden Bay Lodge B&B is a great choice if you want to wake up to the sound and smell of the sea. It has bright rooms and offers a full Irish breakfast.
Sky Road is best seen at sunset, when the sky and the sea turn into beautiful colors. You can end your day with a delicious meal at Darcy Twelve or Mannions and a pint of beer at Central Bar.
Youghal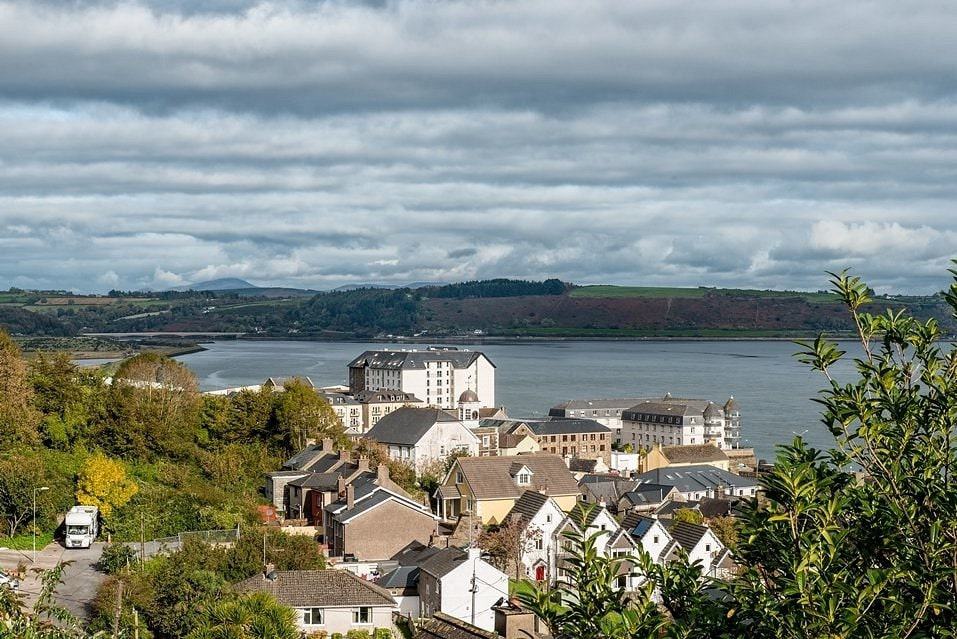 Youghal is a 'gem' in Ireland's Ancient East and a beautiful coastal town in County Cork. The seaport town has many attractions, such as the sandy beaches, the historical Clock Gate Tower, and the quality restaurants and pubs.
The town boasts Ireland's finest beaches with Blue Flag recognition for their cleanliness and quality. Visitors can explore historic sites such as the Clock Gate Tower and enjoy tasty meals at top-notch restaurants and cozy pubs.
Pro Tip:
Youghal has a rich history that includes famous residents like Sir Walter Raleigh. To discover more about the town's past, consider joining a guided walking tour.
Youghal's Raleigh Quarter is a hidden gem in the town's historic centre. It shows you the town's past and you can tour St Mary's Collegiate Church and see the interactive timeline using a self-guided audio tour.
Cobh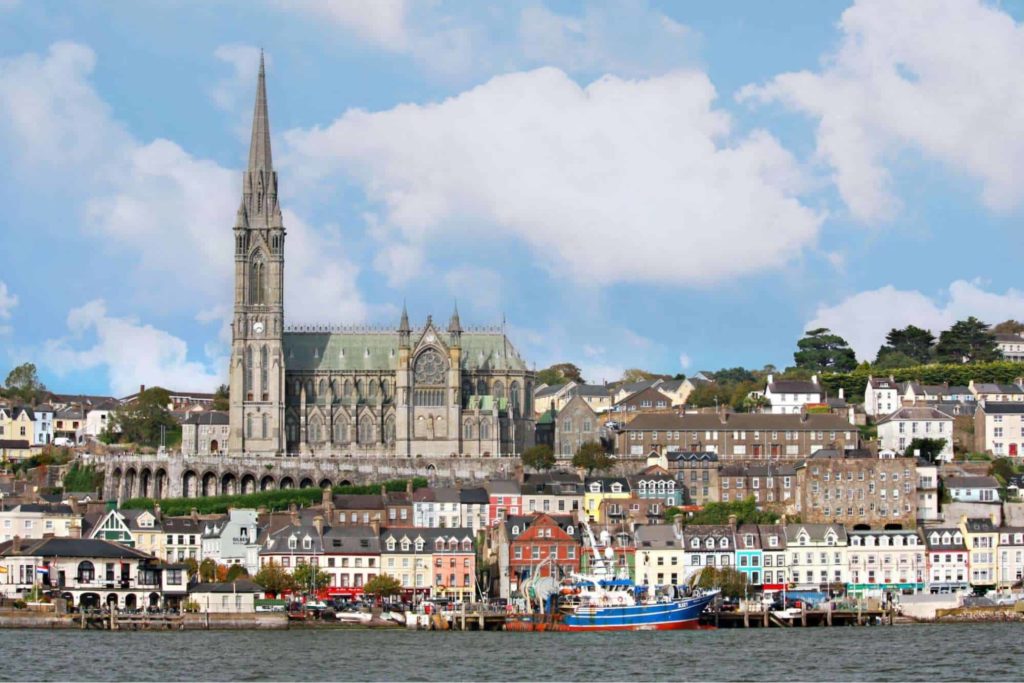 Cobh, a charming coastal town in Ireland with colorful houses on a hill, known as the Deck of Cards. Notably, a striking gothic church also adds to the town's allure.
Cobh is a historic town that has a connection to the Titanic. It was the last stop of the ship before it sank, and also a place where many Irish people left for America or Australia.
To learn about Cobh's history, visit some of its attractions. These include the Heritage Centre, which shows the migration to the New World, Spike Island, which was a convict prison, and the Titanic Experience, which tells the story of the ship.
Pro Tip:
After sightseeing, savor a delicious meal at one of Cobh's restaurants, such as The Quay's Bar or Gilbert's Bistro. Alternatively, soak up the local atmosphere at one of the town's pubs.
To discover more of Cobh, taking a 3-hour tour of the town to learn about its culture and history is a good idea.
Westport
Westport, located on the coast of County Mayo, sits beside Clew Bay and the Atlantic Ocean. It has garnered numerous awards for its stunning landscapes and high quality of life, thanks in part to its colorful Georgian town center.
In Westport, there are many attractions to explore, including the breathtaking Achill Island and the historic Westport House. Additionally, a visit to Croagh Patrick mountain, one of Ireland's renowned landmarks, is a must.
For nature enthusiasts, Westport offers the opportunity to experience the beauty of Irish landscapes. The Great Western Greenway, one of Ireland's premier trails, invites walkers and cyclists to enjoy the serene countryside scenery.
Pro Tip:
Just a 10-minute drive from Westport in one direction and from Mulranny to Achill in the other, Clew Bay offers a variety of stunning beaches, perfect for half or full-day outings.
Explore the Blueway's safe water trails, including a snorkeling and kayaking trail at Old Head beach, just 15 minutes from Westport.
Check out Collanmore Island for water park fun and various water sports with The Adventure Islands, or head to Clare Island with Adventure West for exciting coastal adventures and more.
Waterford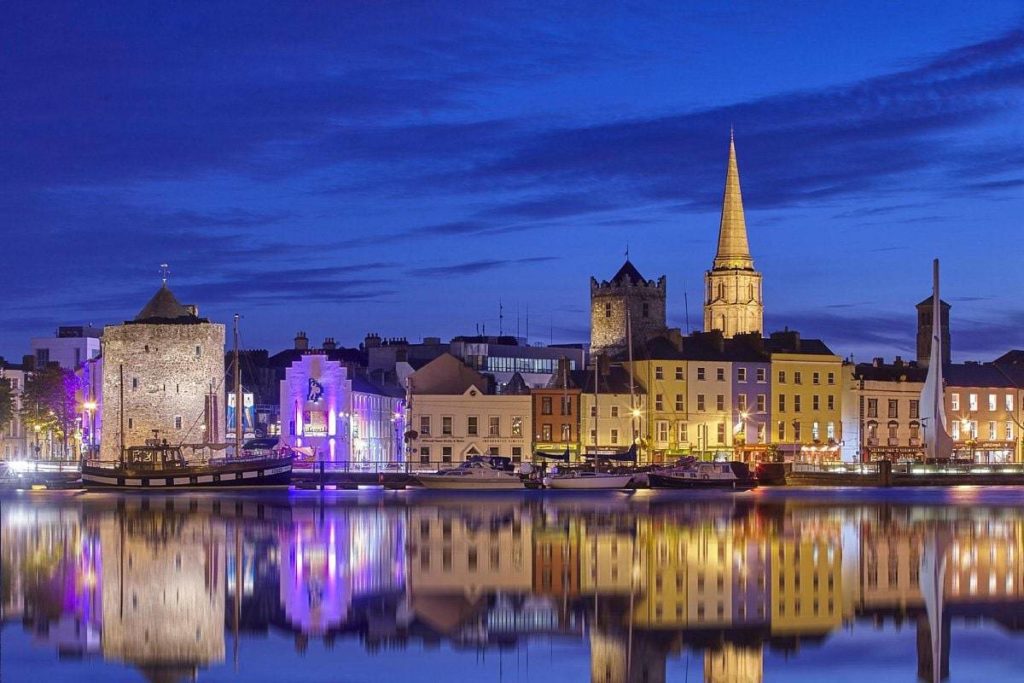 Waterford is the oldest city in Ireland, located in the Southeast. It has a more relaxed vibe than Dublin and a rich Viking history.
There are many attractions to visit that show the Viking heritage, such as Reginald's Tower and the Medieval Museum on the Quay.
Its worldwide fame stems from its crystal, produced at the Waterford Crystal Factory. Visitors can witness the crystal-making process and purchase souvenirs.
Just 2.5 hours by bus from Dublin, Waterford makes for an ideal day trip destination.
Pro Tip:
For those considering a Dublin-to-Waterford journey, online or station bus ticket booking is convenient.
Dooley's Hotel, a budget-friendly option near the river, offers overnight accommodation.
Donegal Town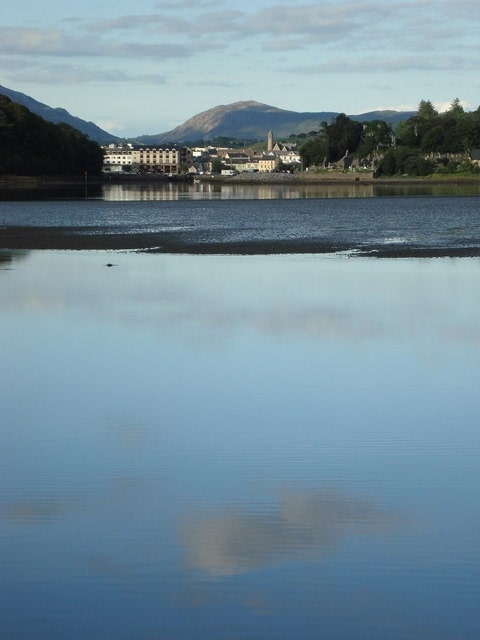 Donegal Town is a seaside town in County Donegal, in the north of Ireland. It lies at the mouth of the River Eske, near the Blue Stack Mountains, where many people go for walking and hiking.
The town centre is called The Diamond, and it is where you can find the music and culture of Donegal Town.
The town's history dates to the 15th century. You can visit attractions like the Four Masters Memorial obelisk, the 1601 burned Franciscan friary ruins, and the Donegal Railway Heritage Centre to explore its past.
Pro Tip:

Rosguill Holiday Park is a special place to go camping in Donegal, with ocean views from your tent. You can enjoy the golden beaches and clear water, and also use the facilities like tennis court and football pitch.
Doolin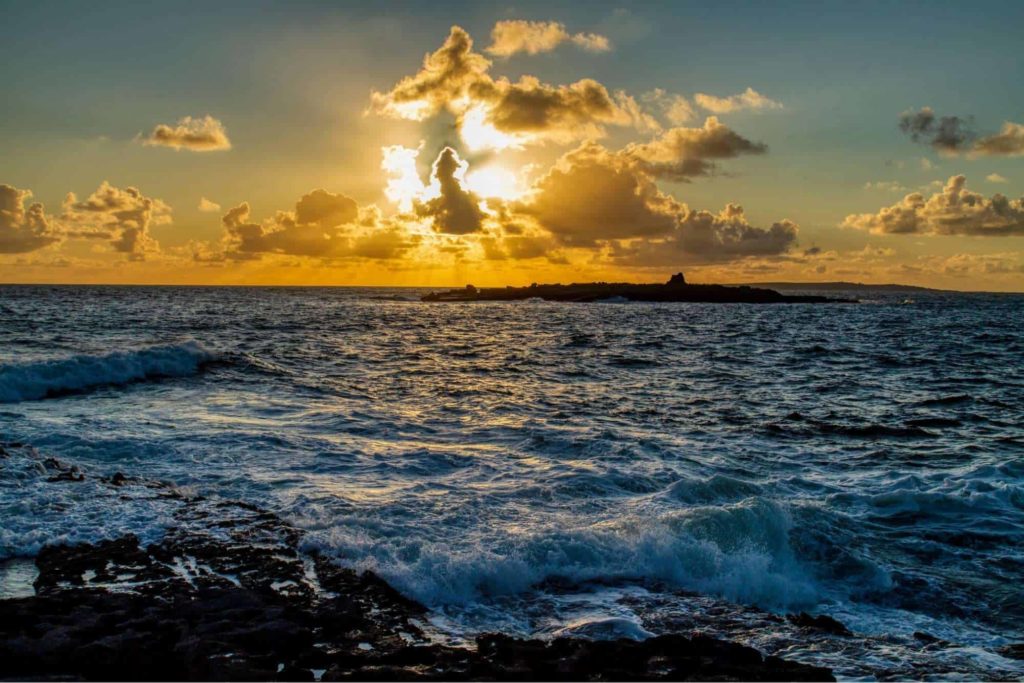 Doolin is a lovely town near the famous Cliffs of Moher, which are one of the most beautiful sights in Ireland. The town is surrounded by green fields and the Allie River, which flows into the Atlantic Ocean.
In Doolin, you can enjoy a wide range of activities on both land and water, including hiking along the breathtaking Cliffs of Moher and exploring the unique rocky landscapes of Burren and Burren National Park.
Doolin also has a lot of history, especially on the Aran Islands, which are a short ferry ride from the town. You can see a shipwreck and medieval castles on the islands. You can also enjoy the Irish music and culture at one of the pubs in Doolin.
Pro Tip:
If you have limited time in Doolin, consider a day trip from Dublin to see the Cliffs of Moher. An online or station bus ticket can be booked.
For accommodation, Radharc na Mara, a charming cottage near the cliffs, is an option. It features a serene street and a lovely garden.