Work Life in Ireland: What to Expect and Know
Are you thinking of working in Ireland, but not sure if it's a good place for you?
In this guide, we'll examine Ireland's work culture, its advantages as a work destination, potential drawbacks, and the work-life balance it offers to those considering a career move there.
So, let's explore whether Ireland is the right choice for your career!
What makes Ireland a good place to work in?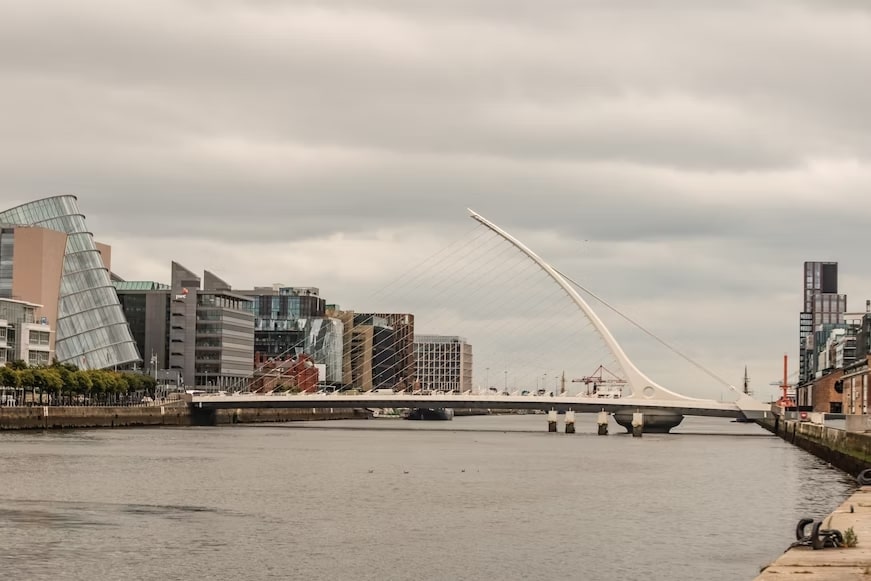 Generally speaking, Ireland is considered a good place to work, with a strong and dynamic economy, a friendly work environment, and a high quality of life, attracting professionals from around the world.
Now, let's talk about some of the specific factors that contribute to Ireland's reputation as an excellent place to work.
Ireland is a multicultural country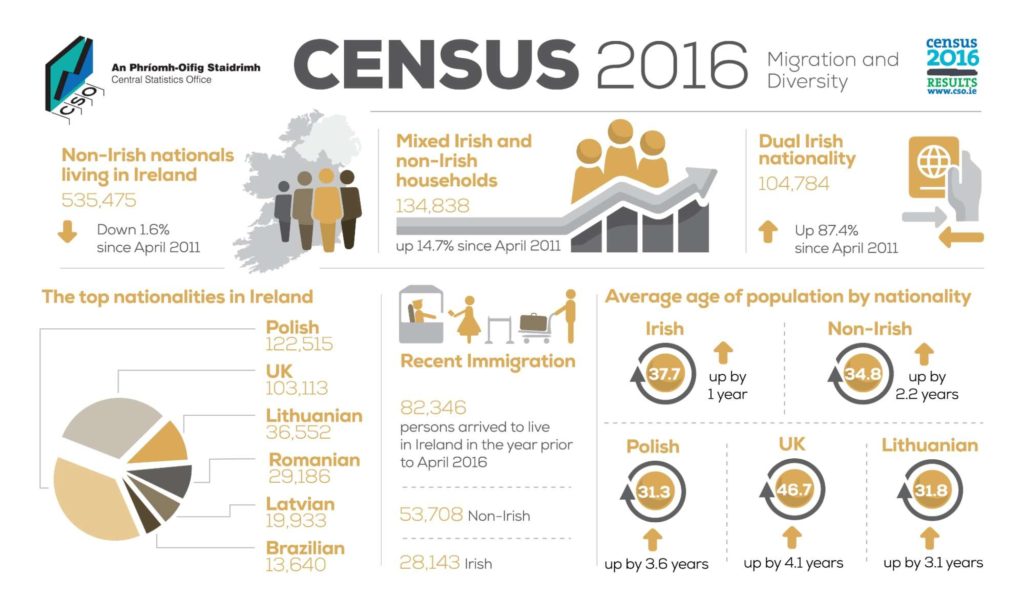 Almost 4.85 million people live in Ireland, with more than 535,000 of them are from other countries, according to a 2016 report from the Central Statistics Office (CSO) Migration and Diversity.
Some of these countries of origin include Poland, United Kingdom, Lithuania, Romania, Latvia, Brazil, Germany, India, Spain, France, United States of America, and many more.
Language isn't a barrier and you'll find yourself part of a diverse international community! Working in Ireland lets you learn more about other cultures, lifestyles and work styles.
There are entry-level opportunities in global companies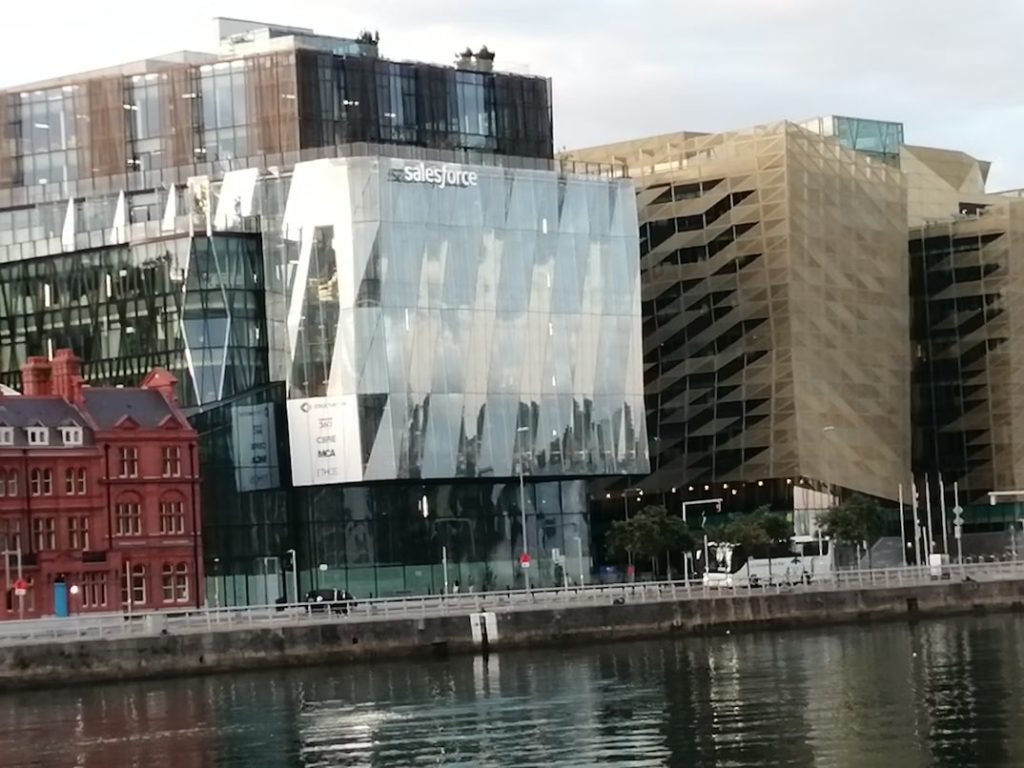 Do you want to work for a global company in IT, social media, pharma, or finance? You're in luck because Ireland is home to over 1,000 of these companies that serve the EMEA market.
These companies are always looking for people who can speak different languages, especially Northern European ones. You can find many exciting roles in sales, customer service, and other operations.
And you don't need a lot of experience to apply. All you need is to speak one or two languages and fit in with the company culture.
Some of the big names that have HQ's in Ireland are Google, HP, Facebook, LinkedIn, Pfizer, and GSK. Imagine working for one of them!
English is the primary language used in Ireland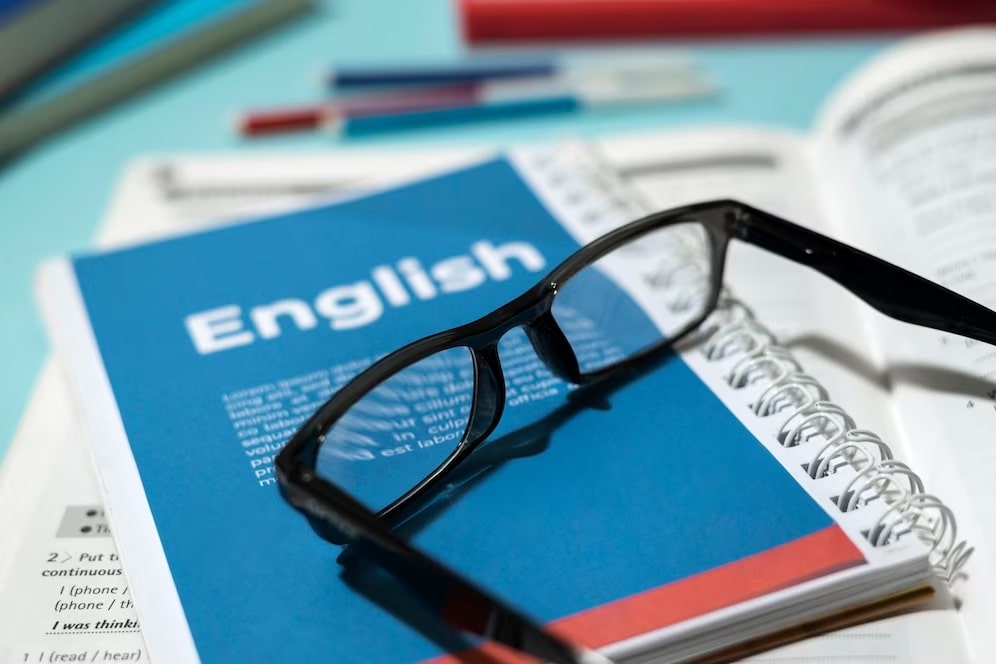 Ireland is a great place to work if you want to use English as your main language. Of course, having good English skills will help you get a job here, but you don't have to be perfect.
You might not expect it, but Ireland has more English speakers than the UK. In Ireland, 97.51% of the people speak English, while in the UK, only 94.45% do.
English is the global language of business and technology. Its popularity helps create a cohesive and inclusive work culture in Ireland's diverse setting.
Ireland ranks third as the highest paying countries in European Union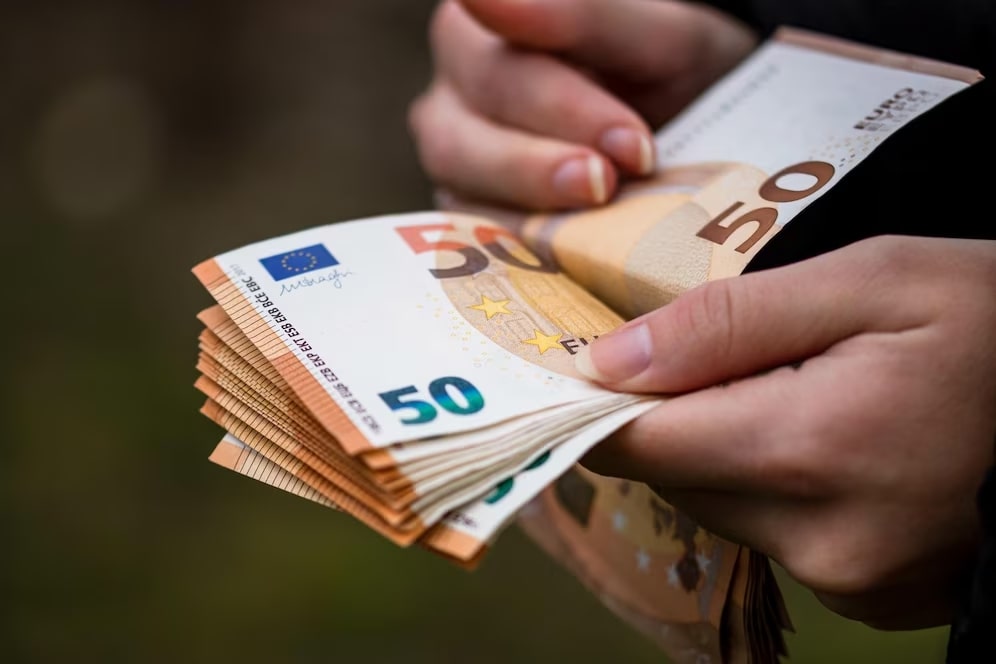 Eurostats says that in 2021, people in Ireland made about 50,300 Euros a year on average. That's the third best in Europe, after Luxembourg and Denmark.
Also, many employers let you work from home or from anywhere. This means you can save money by living outside the city, where it's cheaper and quieter.
Ireland offers a lot of work benefits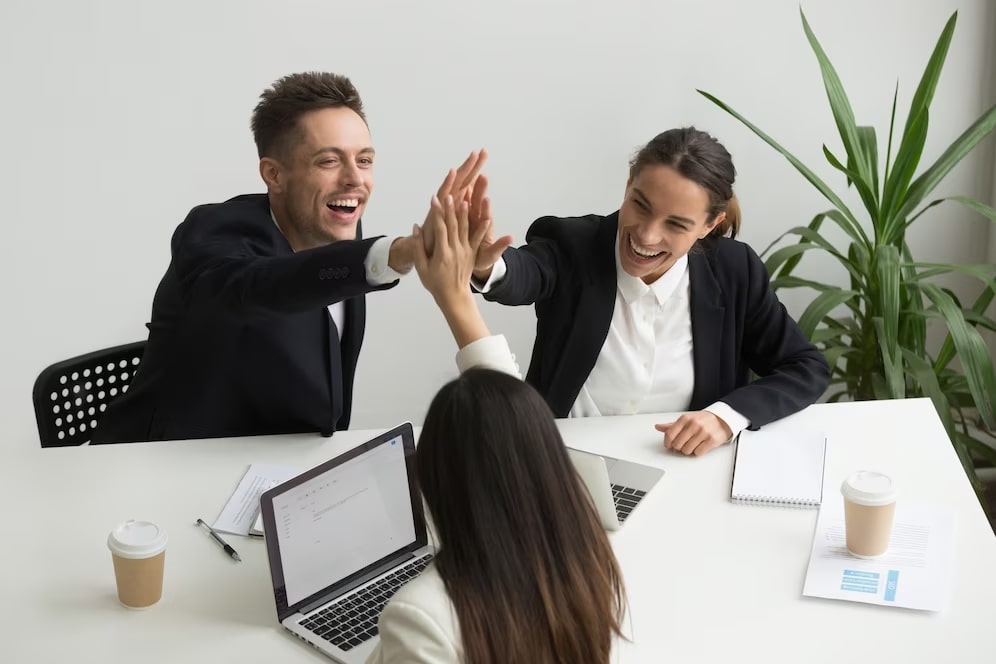 Working in this country offers numerous benefits, particularly in Dublin, where the air is clean and the efficient public transport system contributes to a high quality of life.
Additionally, employees can avail themselves of various insurance and social security benefits, including a free travel pass, access to public health services, housing grants, and the ability to obtain a driver's license.
Furthermore, the country's public healthcare system and highly regarded education system present further advantages for residents.
It is safe to live here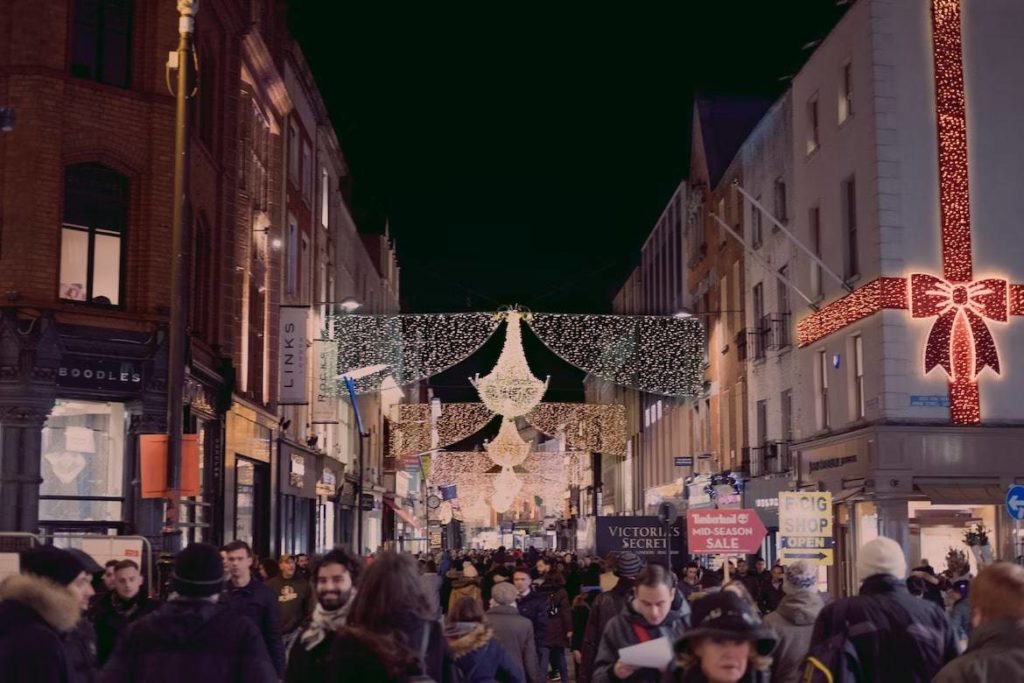 One of the best things about working in Ireland is that it's a very peaceful country. It's ranked as one of the top 15 safest countries in the world by the 2022 Global Peace Index.
Ireland has a low rate of gun ownership, with only 7.2 guns per 100 civilians, and a low homicide rate of 0.69 per 100,000 people. The crime level is also low, with a global crime index of 4.9, ranking 95th in the world.
Living in Ireland, you can feel pretty secure, as the legal system and the police force are reliable and efficient, ensuring peace and order.
It has a lot of stunning views and is very accessible to travel across Europe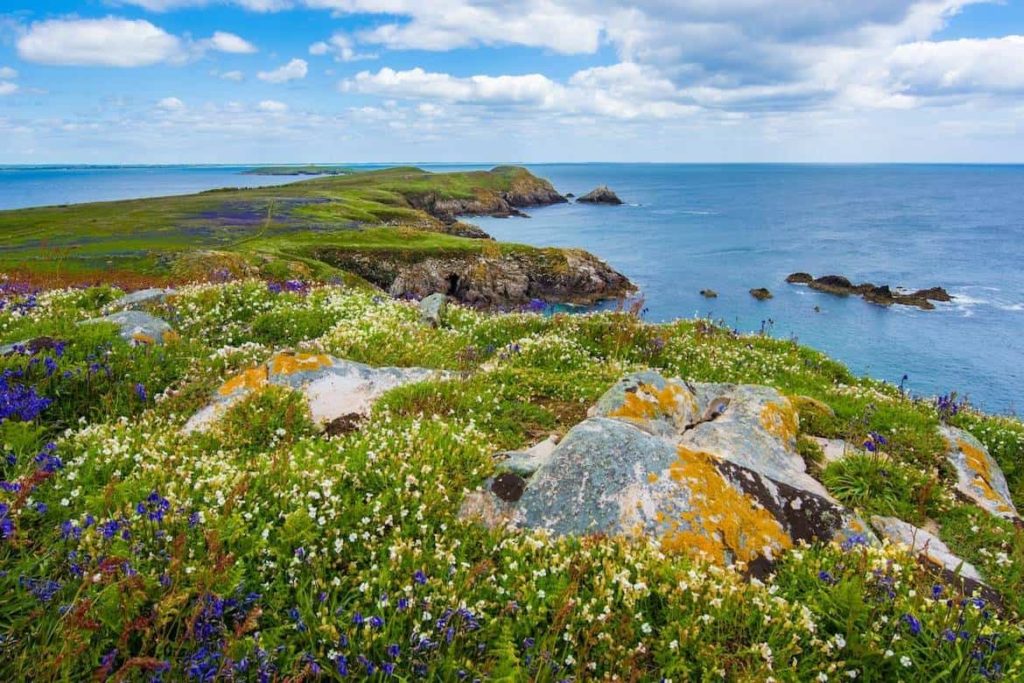 If you want to have a break from work, Ireland has an abundance of amazing places to see and explore. You can do all kinds of activities, like biking, sailing, climbing, walking, cycling or just chilling and enjoying the beauty of this country.
You can also travel to Europe easily. Ireland has a great transport network with many airports that make it simple and fast to go to different European destinations.
What are the disadvantages of working in Ireland?
Weather in Ireland is unpredictable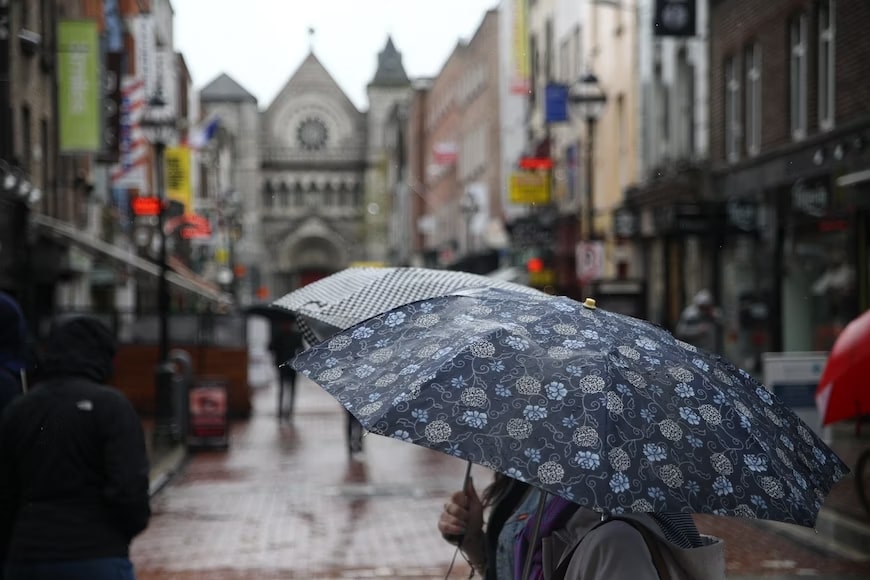 Ireland has a lot of rain and not much sun due to its proximity to the Atlantic Ocean. The rain makes Ireland green and beautiful, but it also makes it hard to plan anything outdoors because the weather can change and ruin your plans anytime.
To give you an overview, here are some quick points about the weather in Ireland:
Ireland has mild weather, with winter temperatures from 39 to 45 F and summer temperatures from 54 to 60 F, rarely exceeding 70 F.
The country experiences an average of 150 days of rain annually, which amounts to less than half the days in a year. The average annual rainfall measures around 1,000 mm (39 inches).
Summer months (June, July, and August) are generally considered the best weather, while the winter months (January and February) tend to have the worst weather, but storms can occur anytime.
The weather in Ireland can change so much that you can experience four seasons in a day.
Ireland doesn't get much snow, but it gets cold a lot. If you love warm and sunny days, you might not like living in Ireland.
The cost of living is relatively high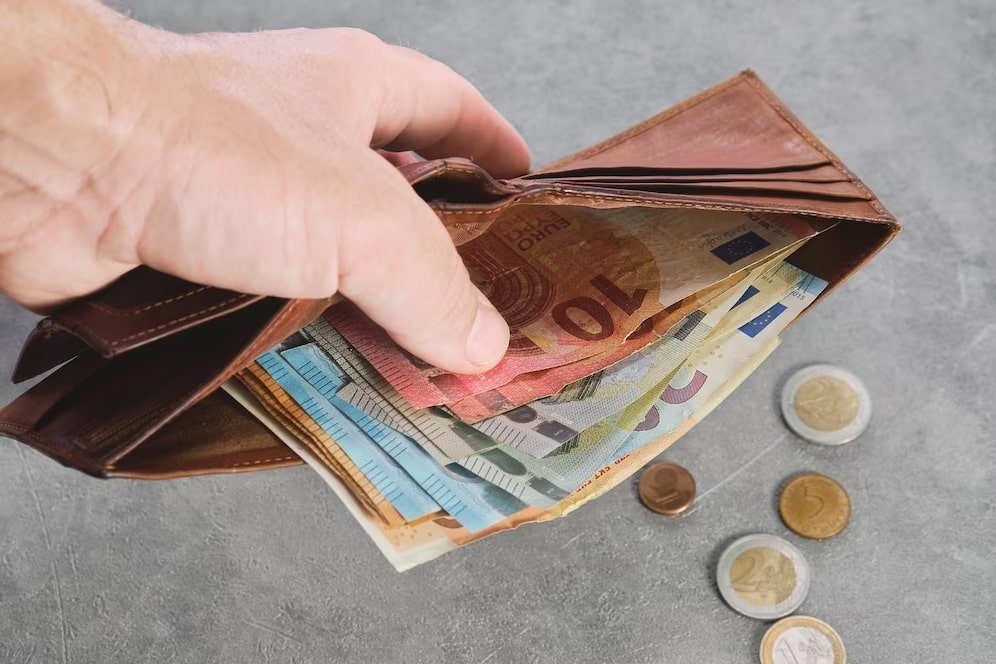 Living in the middle of the big cities in Ireland can be very expensive. You may have to pay a lot for rent, utilities, food, transportation, and other necessities.
According to Expatistan, the average cost of living in Ireland for a family of four is about €3,387 per month without rent, and for a single person is about €966 per month without rent.
To live comfortably in Ireland, an individual needs at least €3,600 per month, and a family of four needs at least €7,200 per month.
Fuel is expensive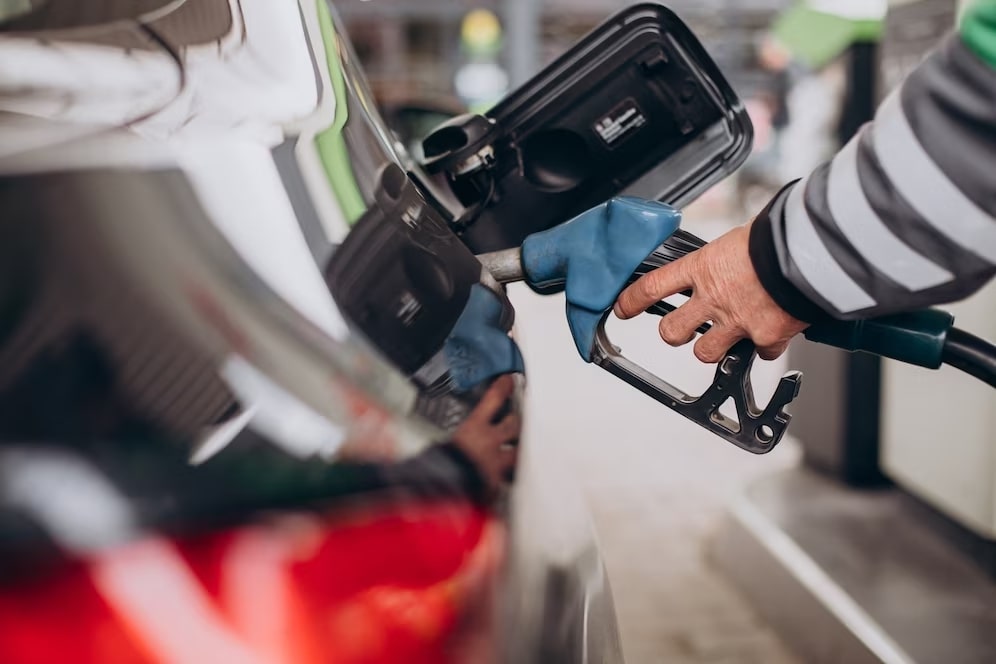 Fuel costs a lot in Ireland because of high taxes, making up more than half the price of gasoline and diesel.
As of July 24, 2023, fuel prices in Ireland are higher than in other EU countries. Gasoline costs 1.64 €/L and diesel costs 1.53 €/L, making Ireland one of the countries with the most expensive fuel in the Eurozone.
And don't think you can get a better deal in the UK. They charge a lot for gas too.
Pub culture isn't for everyone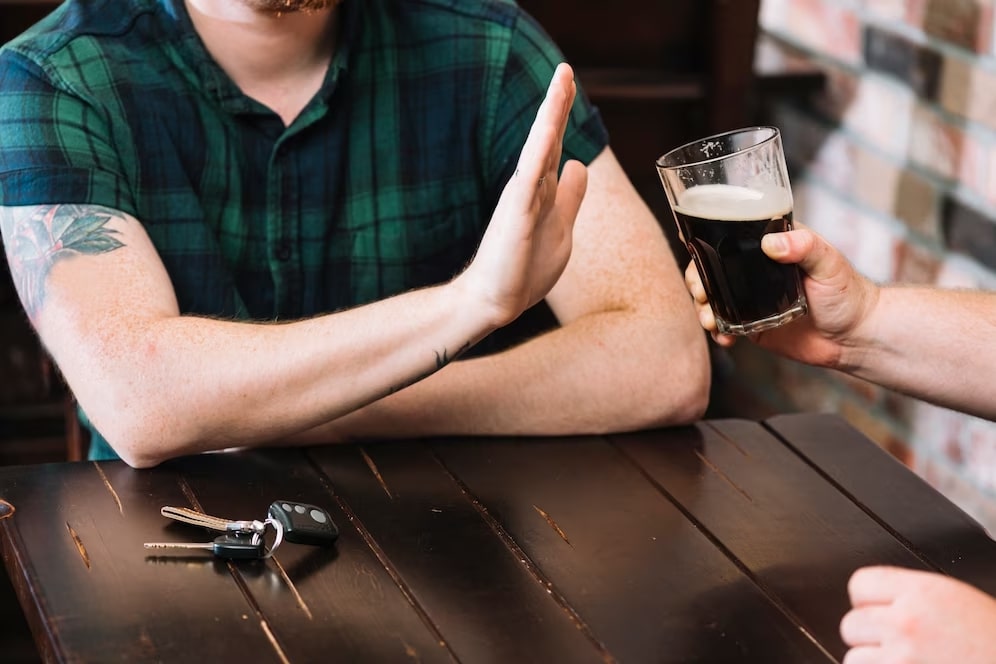 One of the things that attracts people to Ireland is the pub culture, where you can have a good craic with the locals. But if you're not into drinking, you might feel a bit left out, since a lot of socializing happens over a pint or two.
However, things are changing in Ireland, and the government is trying to encourage more responsible drinking habits. With the Public Health (Alcohol) Act 2018, the government has warned people about the risks caused by alcohol consumption.
There are also some places where you can have fun without alcohol, where you can enjoy music, games, and non-alcoholic drinks.
What is the work culture like in Ireland?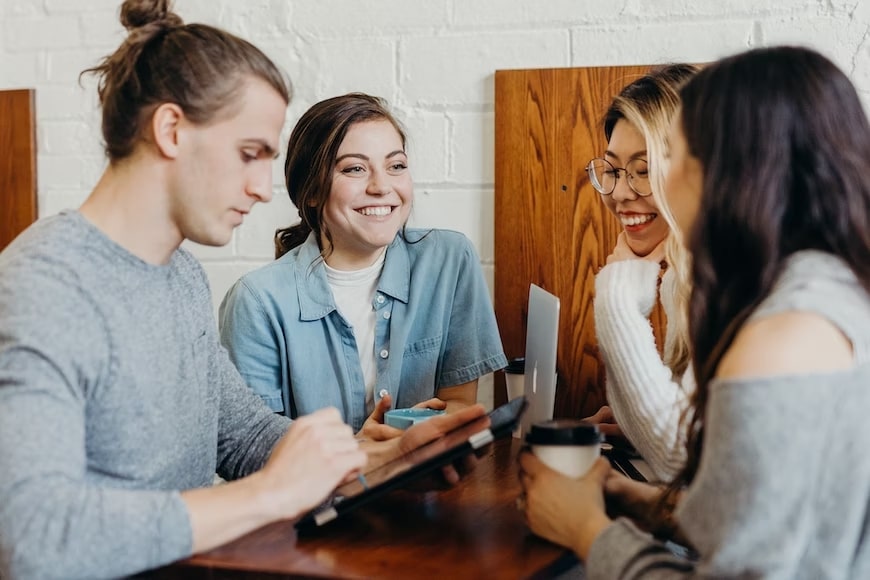 In Ireland, work culture values flexible hierarchies and early use of first names in business relationships. You'll find that people are generally approachable and eager to collaborate, fostering a sense of camaraderie among colleagues.
Punctuality and respect for work-life balance are valued, so you're encouraged to maintain a healthy separation between your personal and professional life.
Don't be surprised if you encounter a bit of humor and light-hearted banter in the workplace, as the Irish often use it to build rapport and ease tension. Be prepared for a strong emphasis on teamwork, as collaboration and sharing ideas are highly appreciated.
As matters advance positively, business discussions can move to restaurants, pubs, coffee shops, or golf courses, integral to the Irish work culture.
How's the work-life balance in Ireland?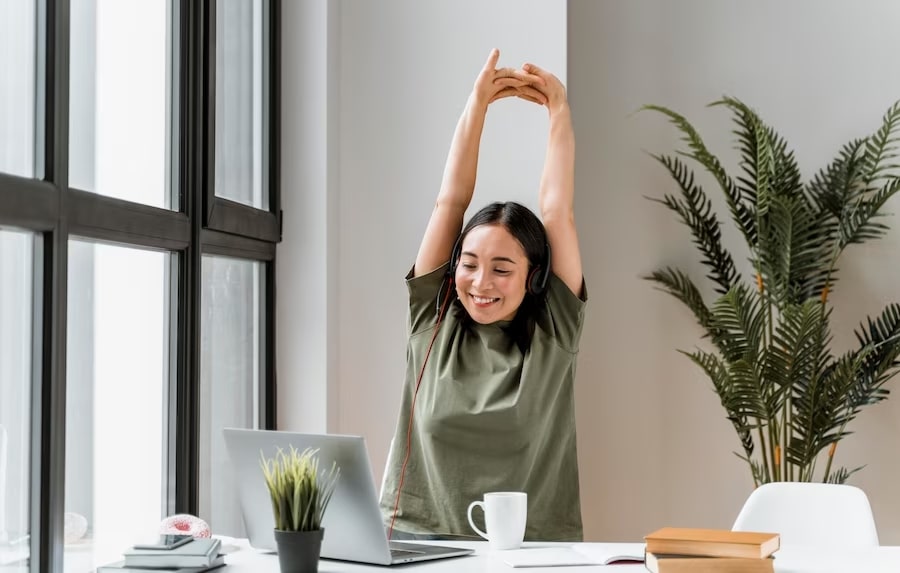 Work-life balance in Ireland depends on two things: the Irish culture and the Irish employers.
The Irish value family and work-life balance, but some still work hard to achieve their goals. Employers have adapted to this by offering more flexible and supportive policies for their workers.
Ireland offers work-life balance policies, limiting the average working week to 48 hours, with rest periods and regular breaks during the workday. Paid annual leave provides 20 holidays per year, in addition to public holidays and sick leave.
The Work-Life Balance and Miscellaneous Provisions Act 2023 grants employees new rights, including requesting remote or flexible working arrangements and taking unpaid leave for medical care or paid domestic violence leave.