Make Someone Laugh: Discover the Best Funny Irish Gifts
Who in their right mind wouldn't adore a funny Irish-themed gift?
Some funny Irish gift ideas include an Instant Irish Accent Breath Freshener, an "Irish Yoga" T-Shirt, Irish Drinking Team Socks, and more.
So, get ready to share some silly Irish fun for any occasion!
Instant Irish Accent Breath Freshener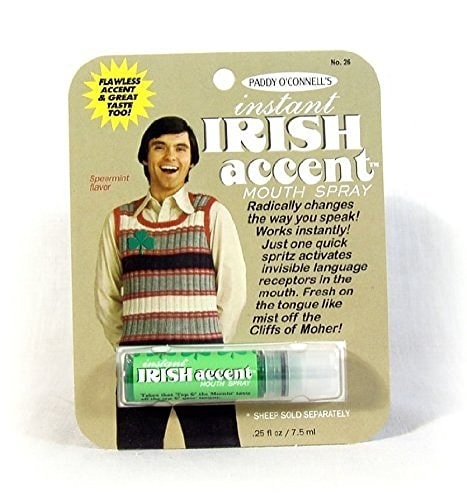 Get ready for a good laugh with the "Instant Irish Accent Breath Freshener"!
This funny gift does two things: freshens your breath and gives you a hilarious Irish accent in an instant.
Just a quick spritz in your mouth, and voila! You'll be speaking like a lively Irish person, leaving everyone in stitches. It's a silly and absurd idea that a simple breath freshener can magically make you sound like you're from Ireland.
Imagine the joy on your loved ones' faces when they receive this funny gag gift. It's a simple way to add some lightheartedness and cheer to your gift-giving, making everyone smile and giggle with delight.
Novelty Beer Goggles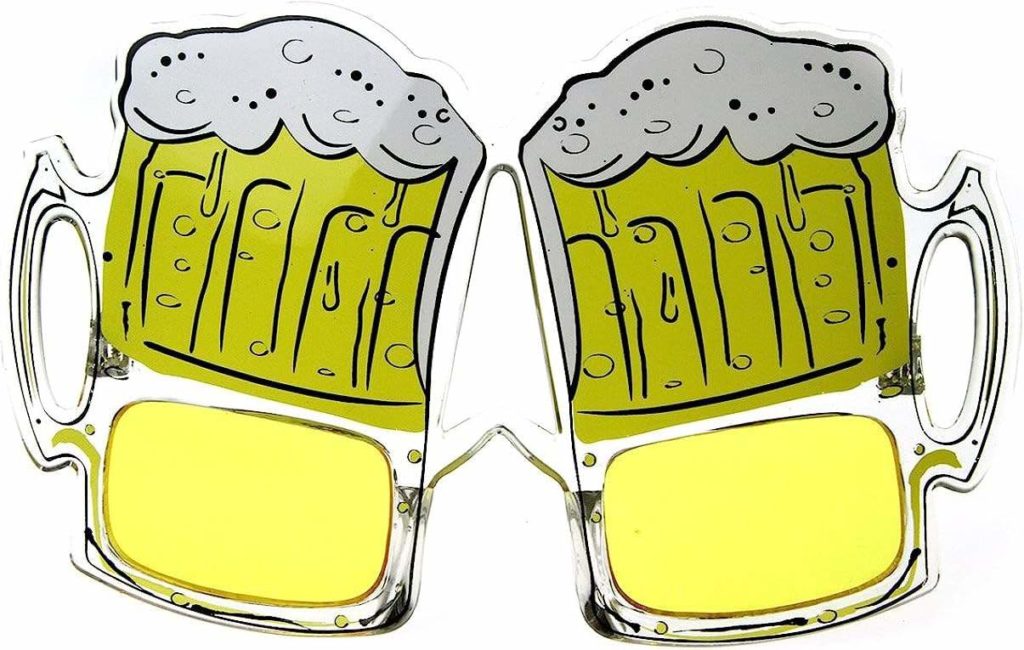 These hilarious beer goggles are perfect for completing every party outfit and they have a great purpose: making people laugh and spreading Irish cheer.
"Beer goggles" means that when you drink beer, you might see things differently and find everyone attractive.
These funny glasses, also called goggles, have clear frames and yellow lenses that look like beer. On top of the lenses, there are silly 2D beer glasses with frothy foam.
No matter if it's St. Patrick's Day or any other event, these beer goggles make a great funny Irish gift. Put them on, have a blast, and enjoy the fun!
Good Luck Survival Kit In A Can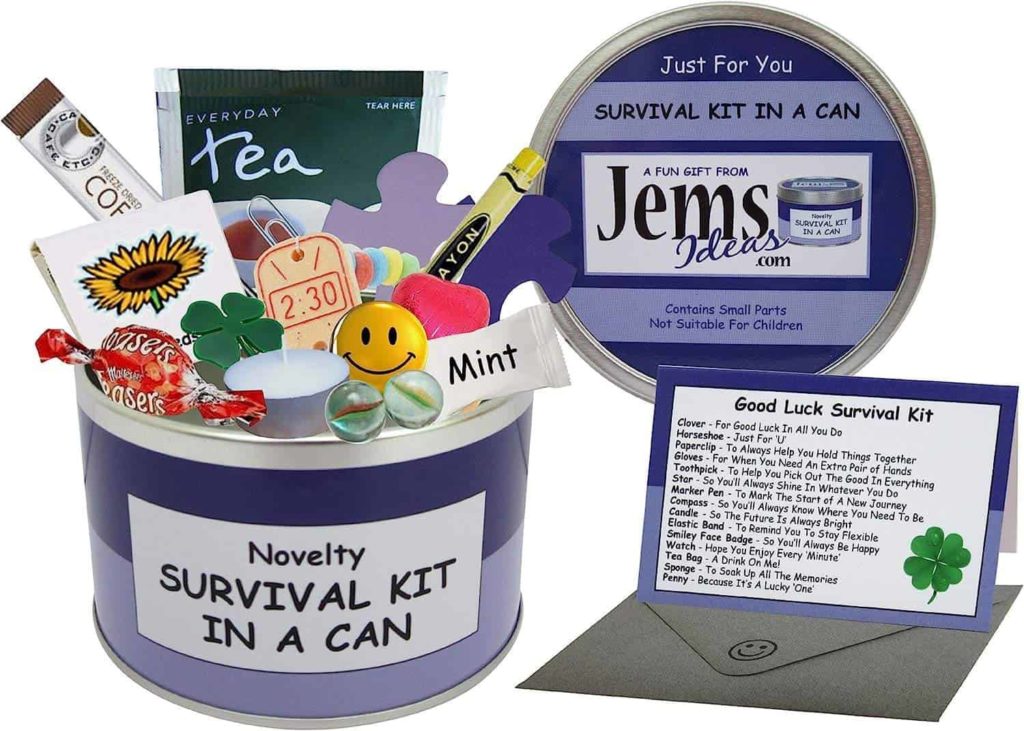 This "Good Luck Survival Kit In A Can" is a fun gift that's perfect for a friend or loved one. Inside the can, you'll discover cute souvenirs that are guaranteed to make them smile.
This gift is compact and includes a card that serves as a cheerful reminder of everything they need for good luck.
The cans come in different cool colors and are wrapped up nicely. Plus, there's a cute card with explanations about the clever meaning behind each item in the kit.
Shamrock-shaped Sunglasses and Headband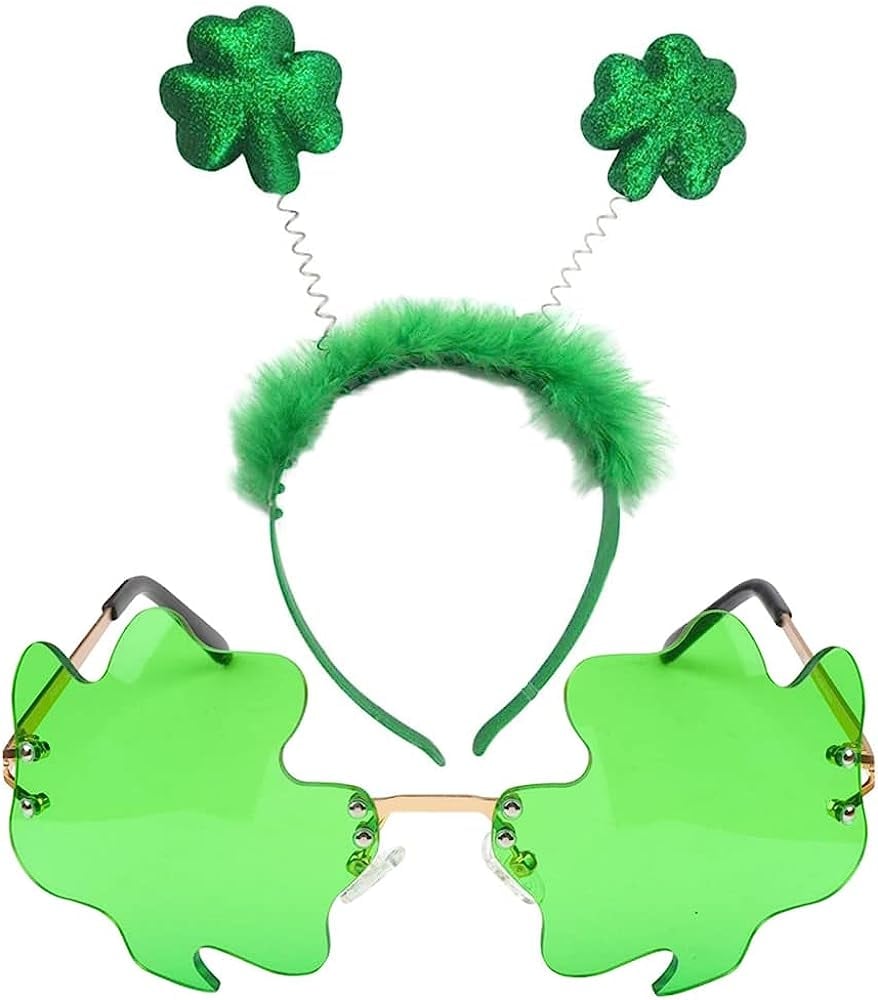 This headband is a wild ride with its bouncing lucky clovers on springs. They'll be bopping around as your family or friend moves, bringing endless amusement.
These accessories are an absolute riot and are perfect for anyone in your circle. Whether it's your silly sister, funny brother, or playful teenage cousin, they'll love rocking their St. Patrick's Day outfit with a side of laughter.
But that's not all! We've got the clover-style sunglasses that will give your loved one an instant retro makeover. These shades feature vibrant green lenses attached to a sturdy metal frame.
Not only will they look cool, but they'll also have a hilarious shamrock right on their face! It's a great way to add some fun to their St. Patrick's Day celebration.
"Irish Yoga" T-Shirt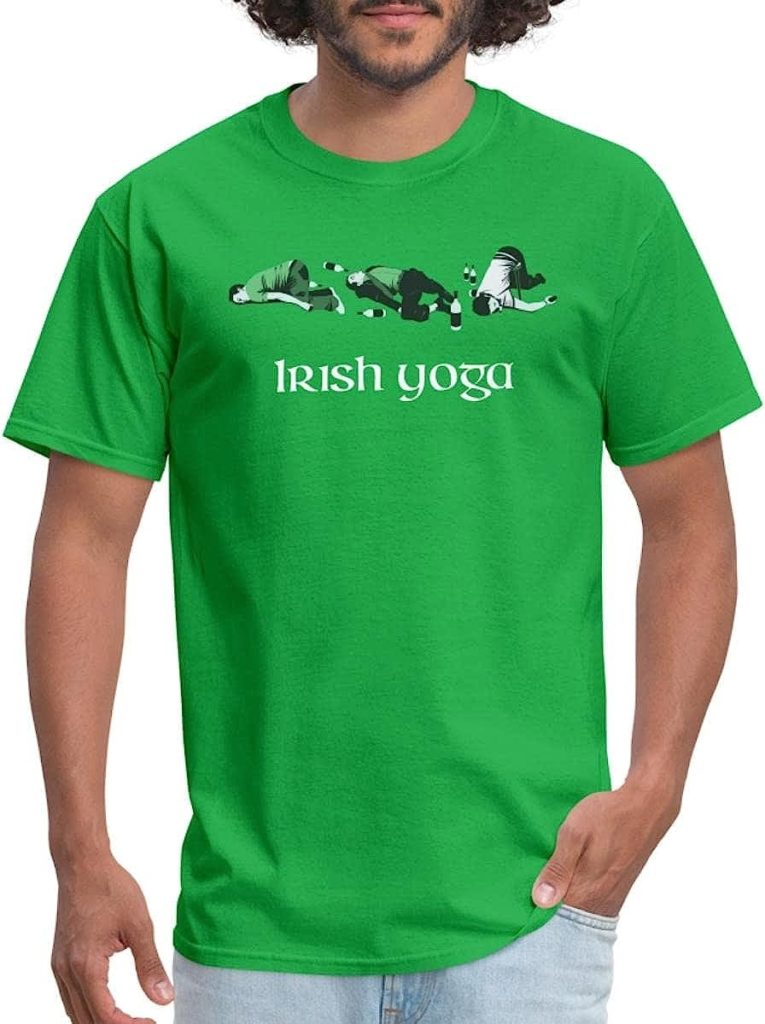 Get ready to laugh your socks off with the side-splitting "Irish Yoga" T-shirt!
Picture this: a man trying to balance on one leg while holding a pint of Guinness. He looks like he's about to fall and spill his drink, which makes it even funnier.
It captures the essence of Irish humor, combining the country's love for a good pint and their notorious ability to find humor in every situation.
With a dash of self-deprecating charm, this T-shirt embodies the playful spirit of the Irish, reminding us all to find joy in life's wobbly moments. It's the perfect gift to tickle the funny bone and bring a smile to anyone's face.
Irish Drinking Team Socks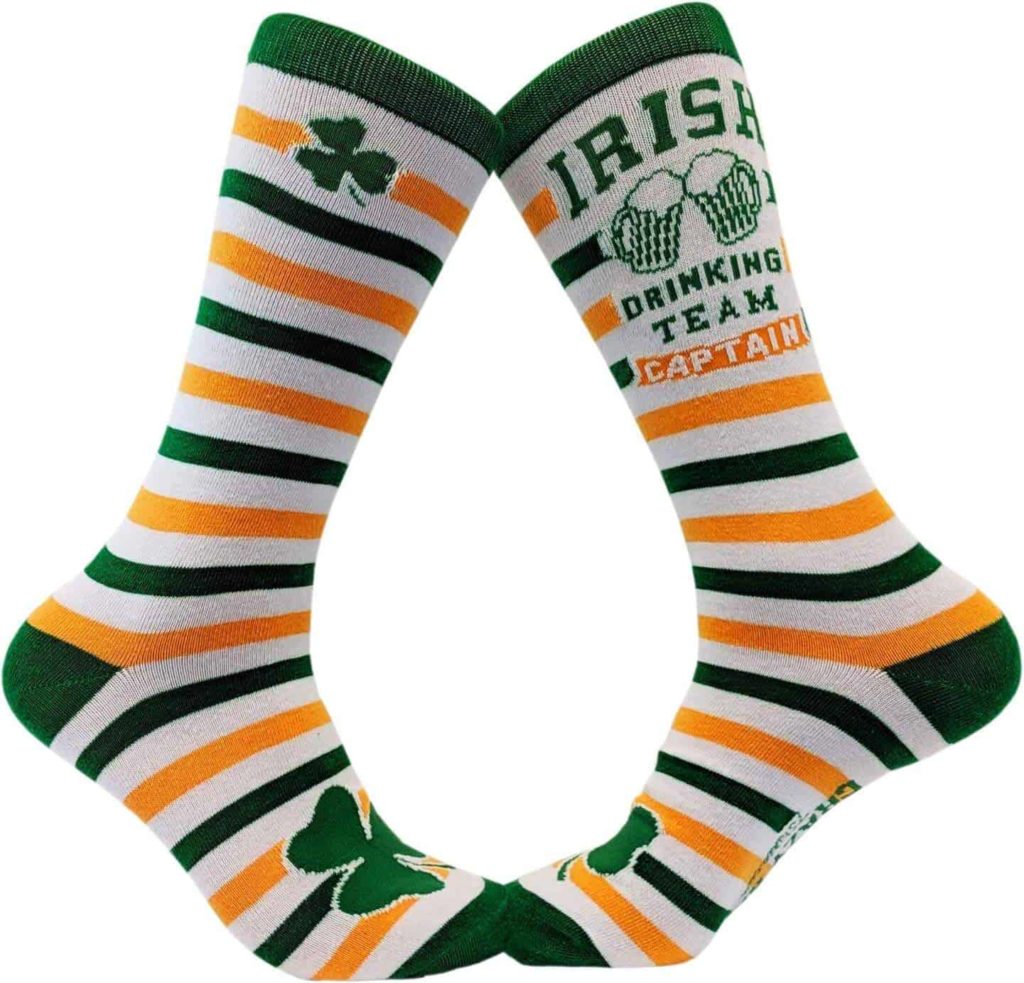 Irish Drinking Team Socks socks bring a touch of quirkiness to any occasion. Not only can you wear them on your feet, but you can also put them on your hands for some extra hilarity!
These cool socks are ideal for brothers, sisters, moms, dads, and friends. Whether it's Christmas, birthdays, anniversaries, or any special occasion, these socks will bring a smile to their faces.
They're also the perfect choice for surprising a significant other with a unique and funny present. And if you have a geek in your life with a sarcastic sense of humor, these socks make excellent gift ideas for them too!
"Kiss Me I'm Irish or Drunk or Whatever" T-Shirt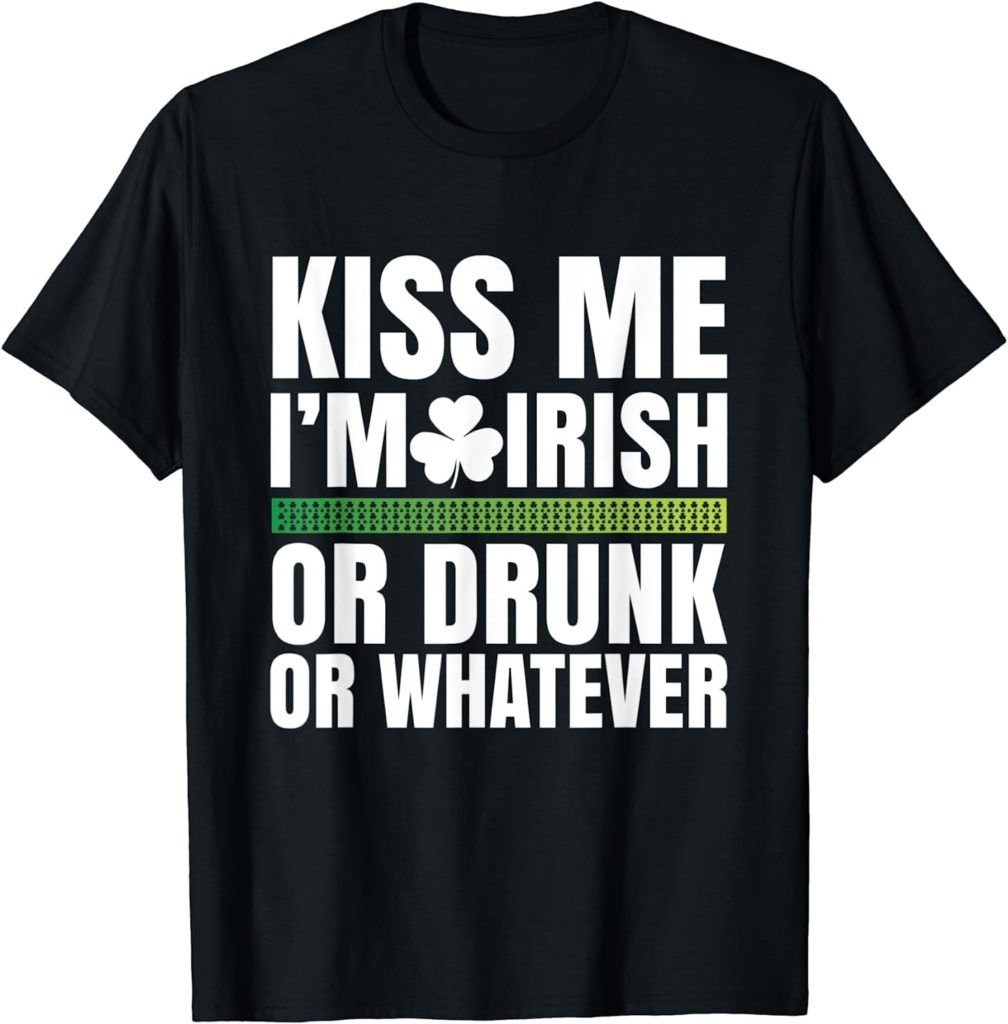 This super funny and weird shirt captures the mix of being Irish, getting drunk, and who knows what else.
It's like wearing a joke on their chest! One never knows what reactions they'll get – perhaps a kiss, a laugh, or simply a confused look.
That's what makes it such a hilarious and unique gift to give. It's perfect for that friend who always loves a good laugh and enjoys being a little bit crazy.
So, whether the person is Irish, drunk, or whatever, the shirt guarantees an unforgettable and confusing adventure! It reminds everyone that it's all about having fun and stirring up some mischief.
"I'm Not Perfect but I'm Irish" Coffee Mug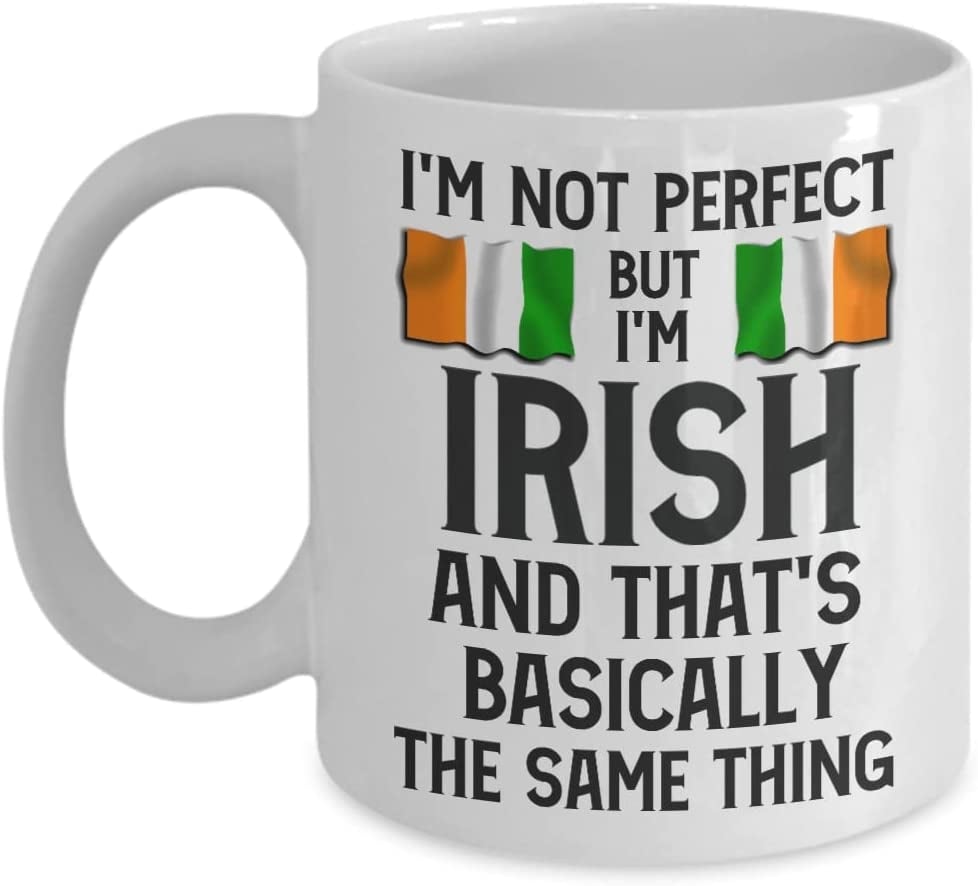 It's a funny and quirky mug that represents the charm and humor of the Irish. It says that you don't have to be perfect to be great if you're Irish.
Picture this: you wake up tired and stumble to the kitchen.
When you pour your coffee, you see this clever mug. It reminds you that even if you have messy hair or spill things, you still have that awesome Irish spirit.
It's a funny and unique gift because it embraces the Irish way with a good laugh. It celebrates their fun and laid-back nature, telling us not to take ourselves too seriously.
Whether you're Irish or just love Irish culture, this mug will make you smile every morning. So raise your mug, take a sip, and cheers to the imperfectly perfect journey we call life! Cheers!
Guinness Bring Me A Pint Socks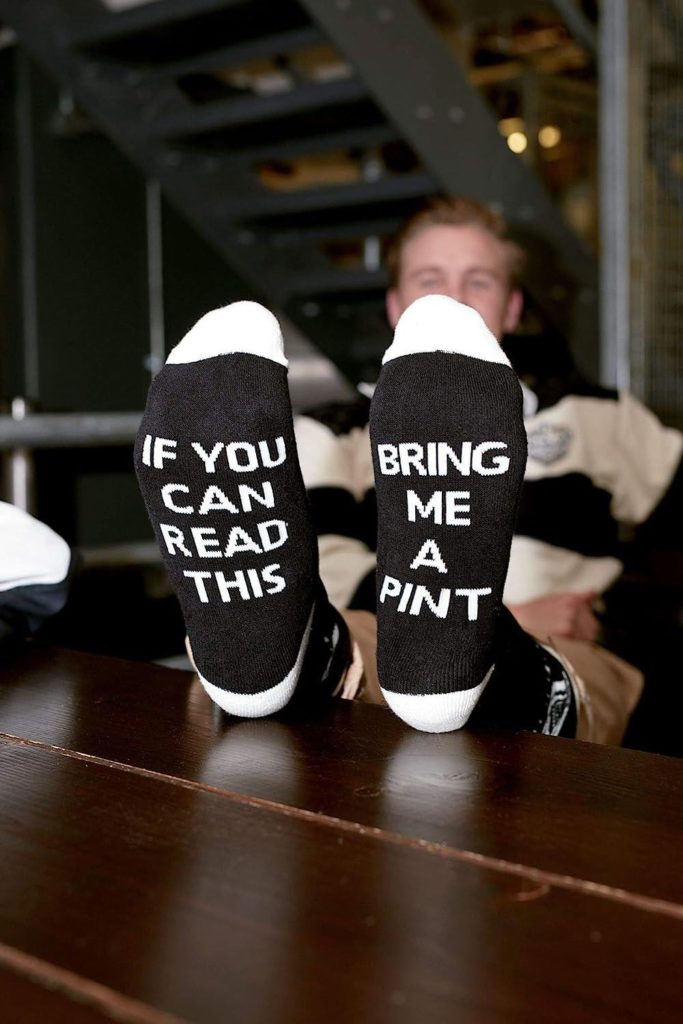 Guinness Official Merchandise has truly outdone themselves with their latest creation: novelty cotton socks that will have everyone in stitches!
Picture this: one sock boldly proclaiming, "IF YOU CAN READ THIS," while the other cheekily demands, "BRING ME A PINT." It's like a secret message for the beverage aficionados of the world.
These socks are not only stylish and comfortable, but they also provide a hilarious excuse for those who love their Guinness.
You can wear them and subtly ask people to get you a pint. They're a great conversation starter and a must-have for anyone who likes to joke around.
So put on these socks and get ready to make people smile and maybe even get a free pint! Cheers to Guinness for making such a funny gift!
Northern Irish Dialect Translator Tea Towel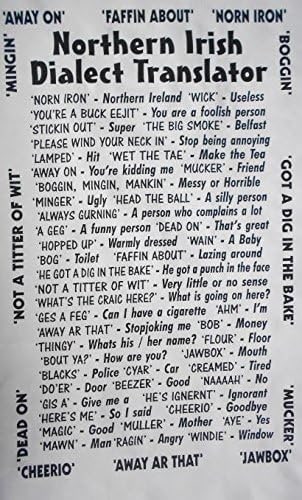 Prepare yourself for the ultimate tea time amusement with the Northern Irish dialect translator tea towel! This incredible creation takes your ordinary tea towel and turns it into a linguistic comedy show.
What is it, you ask? Well, it's a tea towel adorned with the quirkiest and most hilarious translations of Northern Irish dialect phrases.
It's the best funny gift because it makes you laugh while doing chores.
This tea towel is the epitome of a funny Irish gift because it adds a dash of humor and uniqueness to an otherwise mundane task.
Just imagine the laughter that will ensue as you read aloud phrases like "Faffin about" (lazing around) or "Wet the tae" (make the tea). It combines humor and usefulness, making tea time conversations hilarious.
So, grab your tea, unfold this fantastic tea towel, and get ready for a good laugh!