Is Ireland good to visit with kids?
Ireland is good to visit with kids because it has a variety of family-friendly tourist attractions and landmarks. There are establishments that offer babysitting services for parents who travel with their infants too.
From playgrounds to museums, your little ones can surely make the most out of child-focused services, facilities, and programs.
The Best Family-Friendly Attractions in Ireland
Ireland is a good place to visit with kids because there are multiple attractions that offer the best possible travel experience for the whole family. It is a cradle for folklore, music, tradition, and food that families will surely deem unforgettable.
Whether your family prefers adventurous escapades with physical activities or tours that focus on learning and exercising the mind, there is a place that awaits you.
The following are five of the best ones you can visit:
Titanic Quarter, Belfast
The Titanic Quarter, named after the city's most renowned ocean liner, is now where a lot of major film and TV productions take place. There are interactive galleries where you can feel what it's like to be on the Titanic.
Kids will sharpen their senses as they hear, see, smell, and learn the story and history of RMS Titanic. Families will love the authentic retelling of the iconic tale right where everything began.
Quick Tips:
The Titanic Experience is self-guided, and it will take you around 1 to 3 hours. If you want to avoid crowds, go early in the morning.
The busiest months at the Titanic Quarter are June, July, and August. Plan your trip with that in mind!
LOCATION:
Titanic House, 6 Queens Rd, Belfast
CONTACT NO.:
+44 28 9076 6300
WEBSITE:
www.titanicbelfast.com
SOCIAL MEDIA:
Instagram: @titanicbelfast

Twitter: @TitanicQuarter

Facebook: fb.com/TitanicQuarter

OPERATING HOURS:
8 AM to 8 PM
Cliffs of Moher, County Clare
This vertical cliff is paved with safe pathways that lead to a tremendous view of the Aran Islands and Galway Bay from the top. Kids will love the beauty of the sky, land, and sea, making them appreciate the unparalleled gift of nature.
It's a perfect place to witness the sunset as well. The landscape itself is a site to behold, creating life-changing memories for kids and parents every step of the way.
Quick Tips:
Make sure to check the weather before going. You don't want foggy or gloomy conditions to hide the view from you.
You'll find the smaller towns closest to the Cliffs of Moher to be more friendly to your pockets.
LOCATION:
Southwest Burren Region in County Clare
CONTACT NO.:
+353 65 708 6141
WEBSITE:
www.cliffsofmoher.ie
SOCIAL MEDIA:
Instagram: @cliffsofmoher.ie

Twitter: @cliffsofmoherie

Facebook: fb.com/mohercliffs

OPERATING HOURS:
8 AM to 8 PM
Skellig Islands, County Kerry
Skellig Islands is situated right in the middle of the country's Wild Atlantic Way. These are two steep rocks that young ones and "young once" may recognize from a scene in Star Wars:The Force Awakens.
On the way, you will have to ride a boat, which allows you to witness dolphins swimming from up close. Kids will love not only the view from the islands but also the boat ride and hike, making them feel like they're out on a voyage adventure.
Quick Tips:
Make sure to book in advance! Bring a packed food and drinks with you, and don't forget to take a bathroom break before getting on board.
| | |
| --- | --- |
| LOCATION: | Portmagee Marina, Portmagee, Co. Kerry |
| CONTACT INFORMATION: | +353 66 947 2437 |
| SOCIAL MEDIA: | Facebook: fb.com/pages/Skellig%20Islands/143299529014422 |
| OPERATING HOURS: | 8 AM to 8 PM |
National Gallery of Ireland, Dublin
For lovers and enjoyers of art, the National Gallery of Ireland is the perfect place to find the best of the best of Irish and European art from 1300 to present. There, you may find exhibitions and workshops for young aspiring artists, as well as family-friendly cafes.
The programs are free for kids and teens to enjoy. They can interact with peers through activities such as drop-in art making, art investigations tour, virtual artful conversations, sketchbook club, storytime, film showing, and more.
Quick Tips:
Make sure your bag is not bigger than 56 x 25 x 45 cm. You shouldn't carry it on your back, but over one shoulder.
LOCATION:
Merrion Square W, Dublin 2
CONTACT INFORMATION:
+ 353 1 661 5133
WEBSITE:
www.nationalgallery.ie
SOCIAL MEDIA:
Instagram: @nationalgalleryofireland

Twitter: @ngireland

Facebook: fb.com/NationalGalleryofIreland

OPERATING HOURS:
9:15 AM to 5:30 PM (Tuesday to Saturday)

11 AM to 5:30 PM (Sunday and Monday)
Tayto Park, County Meath
Tayto Park is a theme park that houses Europe's biggest wooden roller coaster, among other fun rides. There is a Junior Zone where kids can enjoy attractions such as the Superhero Climbing Wall, Honey Pot Bears, Steam Train Express, Vortex Tunnel, Ladybird Loop, and more.
The theme park is also a zoo, a home for hundreds of animals, and will soon be known as Emerald Park. When it is time to chill, you can replenish your energy at picnic spots and family-friendly restaurants as well.
Quick Tips:
Don't wear flip flops! Comfortable runners would be better.
There are height restrictions on the Park's website; make sure to check it and know your child's height before going.
LOCATION:
Tayto Park, Kilbrew, Ashbourne, Co. Meath
CONTACT INFORMATION:
+353 1 835 1999
WEBSITE:
www.taytopark.ie
SOCIAL MEDIA:
Instagram: @taytopark

Twitter: @taytopark

Facebook: fb.com/TaytoParkIrl

OPERATING HOURS:
11 AM to 7:10 PM (Monday, Thurs, Fri)

10 AM to 7:10 PM (Saturday and Sunday)
The Best Restaurants for Families in Ireland
Ireland has plenty of food choices for families with kids from pubs to cafes, as well as restaurants and hotels. A lot of these are child-friendly, offering families not only palatable taste but also unparalleled service for the utmost Irish dining experience.
You will find delicious and nutritious servings for your kids. Here are some of the best ones:
Gertrude
They have an allocated changing space for kids who need their gears replaced, and high chairs are provided too. Their menu offers children portions at half-price, catering to a wide range of preferences.
The kids' menu includes beans on toast, pancakes, fried chicken goujons and fries, and more. Kids will surely love the ambiance of this cosy restaurant, perfect for a hearty brunch before a fun day out with the family.
Quick Tips:
If you want a casual breakfast or lunch, Gertrude is perfect during weekdays.
On weekends, it's perfect for brunch or dinner. It's all about the ambience.
| | |
| --- | --- |
| LOCATION: | T130 Pearse Street, Grand Canal Dock, Dublin 2 |
| CONTACT INFORMATION: | +353 1 515 7563 |
| WEBSITE: | www.gertrude.ie |
| SOCIAL MEDIA: | Instagram: @3fegertrude |
| OPERATING HOURS: | 11 AM to 4 PM (every day) |
Overends Kitchen
This cafe offers a fun farm experience for kids; they can collect eggs and watch cows getting milked. It gives an authentic holistic approach to mealtime that little ones will surely find delight in. 
Other than beef burgers, their childrens' menu also includes grilled free-range chicken and pasta. There are many options to choose from, ensuring a great meal and fun experience for children and teens who love nature, animals, and organic food.
Quick Tips:
Airfield Estate where Overends Kitchen is located holds various events and workshops you might want to check out. All the schedules are posted on their website, and you can book ahead!
LOCATION:
Airfield Estate, Overend Way, Dundrum Dublin 14
CONTACT INFORMATION:
+353 1 969 6666
WEBSITE:
www.airfield.ie/overends-kitchen
SOCIAL MEDIA:
Instagram: @overendskitchen

Twitter: @OverendsKitchen

Facebook: fb.com/overendskitchen

OPERATING HOURS:
9 AM to 4 PM (Wednesday to Sunday)
Bastible
This restaurant has been awarded a Michelin star, proving the quality of their food and service. Equipped with nappies and baby changing stations, they are also perfect for parents with babies. 
Their menu includes pre-dinner snacks, first course, main course, and desserts that families will love. The food choices they offer also cater to the childish palate without compromising the sophistication of each recipe.
Quick Tips:
Bastible is a great restaurant for lunch and dinner. If you want discounts, check their website out for more information about their vouchers.
LOCATION:
Leonard's Corner, 111 S Circular Rd, Portobello, Dublin
CONTACT INFORMATION:
+353 1 473 7409
WEBSITE:
www.bastible.com
SOCIAL MEDIA:
Instagram: @bastible_restaurant

Twitter: @Bastible111

Facebook: fb.com/bastible111

OPERATING HOURS:
5:30 AM to 9:30 PM (Tuesday to Friday)
Old Street Restaurant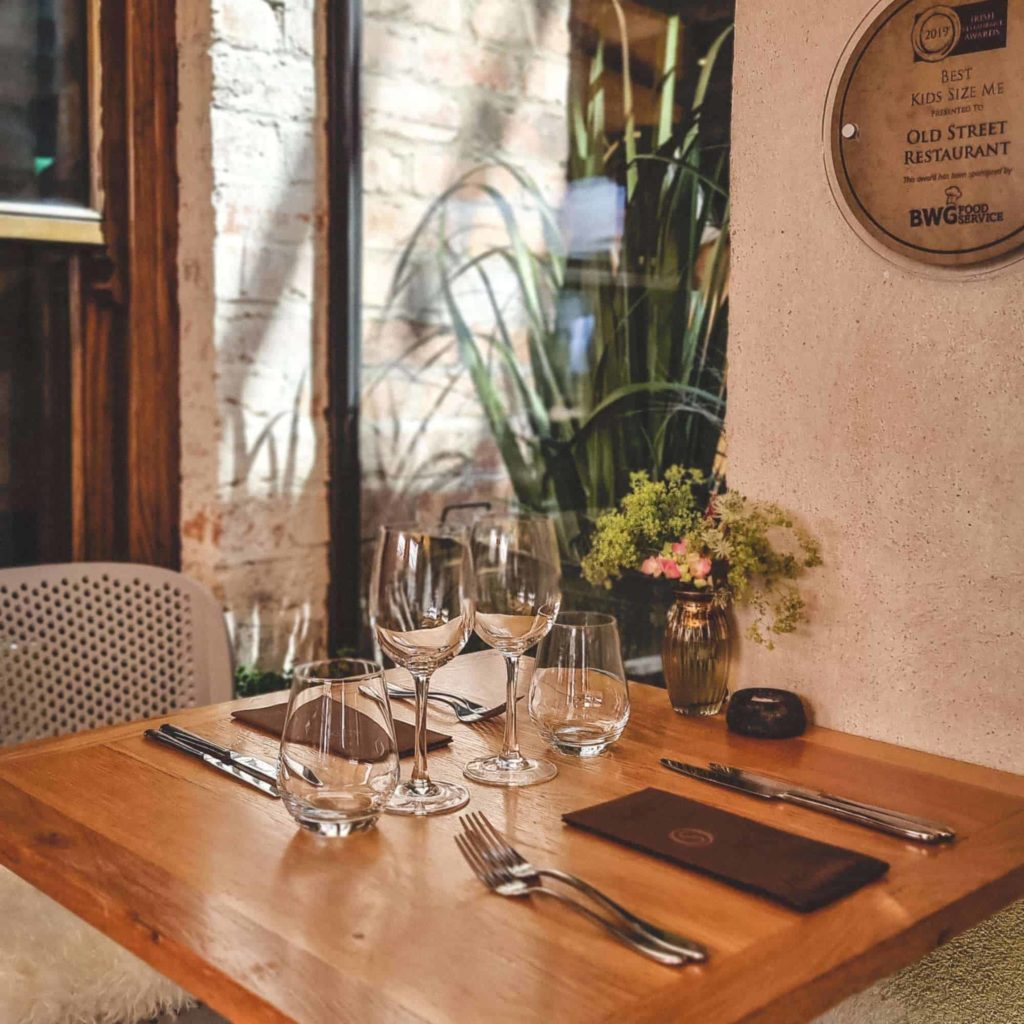 This restaurant was built with kids in mind as the owners have their children as their inspiration. They offer free meals for kids on Sundays, making them a staple lunch source for families.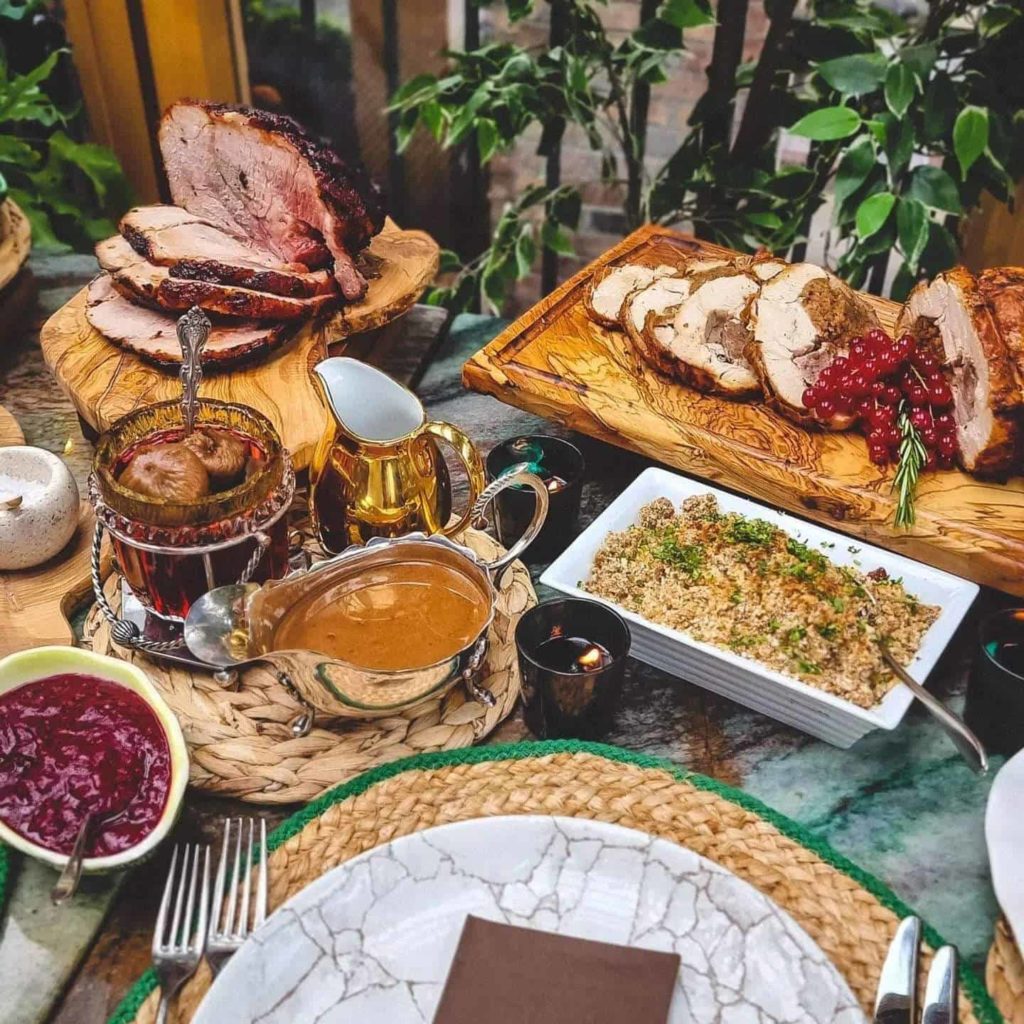 Their small plates for kids include gambas, croquettes, beignets, chicken wings, and more. With its classy interior, there is no doubt that this restaurant is also ideal for celebrations, reunions, and family gatherings.
Quick Tips:
Dress semi formal or smart casual to fit the restaurant's interior.
This place is best for those who wish to take their time and slow down while dining and engaging in conversations.
LOCATION:
Old Street, Malahide, Co Dublin
CONTACT INFORMATION:
+353 1 845 5614
WEBSITE:
www.oldstreet.ie
SOCIAL MEDIA:
Twitter: @oldstreetdublin
OPERATING HOURS:
5 PM to 9 PM (Monday and Tuesday)

12 PM to 2:30 PM ; 5 PM to 9 PM (Wednesday to Saturday)

1 PM to 7 PM (Sunday)
BuJo 
Kids love burgers! The best burger place in Dublin is BuJo, where they use Irish ingredients for delicious child-friendly meals—from beef to buns to potatoes. 
One notable choice from their menu is the BuJo Kiddo Box; your children can choose between cheeseburgers and chicken strips, as well as smoothies and milkshakes. They were also acknowledged by the Sustainable Restaurant Association, ensuring quality meals and more.
Quick Tips:
Dress in matching blue outfits if you want to look extra cute in photos with your family.
They have burger kits so you and your kids can DIY too!
LOCATION:
6a Sandymount Green, Dublin 4
CONTACT INFORMATION:
[email protected]
WEBSITE:
shop.bujo.ie
SOCIAL MEDIA:
Instagram: @bujoburgerjoint

Twitter: @BuJoBurgerJoint

OPERATING HOURS:
4 PM to 9:30 PM (Monday and Tuesday)

12 PM to 9:30 PM (Wednesday and Thursday)

12 PM to 10 PM (Friday and Saturday)

12 PM to 9 PM (Sunday)
What Fun Activities Can You Do with Kids in Ireland?
Ireland is good to visit with kids because they can engage in a wide array of child-friendly activities. Exposure to historical attractions and adventurous locations will help boost their mental and emotional development, making their visit even more worthwhile.
Not only will they have fun and pique their curiosity at their prime age of development, but they will also gain a lot of knowledge about the country and the world at large.
Here are some activities you can enjoy with your kids, depending on their age range:
Exploring Zoos with Toddlers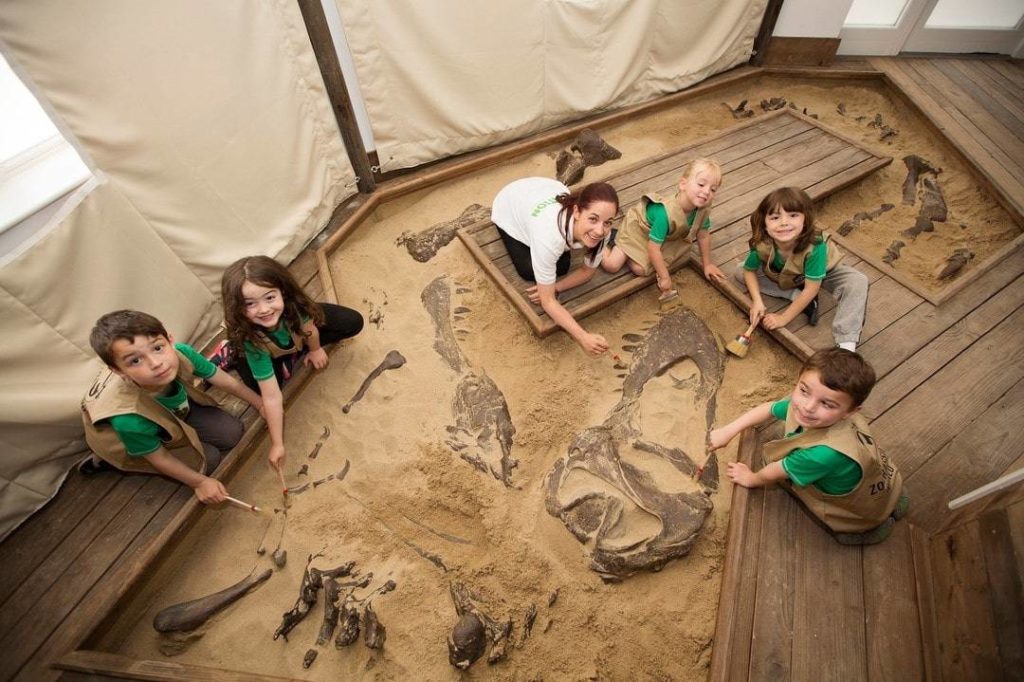 Other than Tayto Park, there are other zoos where kids can meet rare species for the first time. Over 400 endangered and exotic animals are being taken care of at Dublin Zoo in Phoenix Park.
Toddlers whose curiosity about life are at peak will surely enjoy learning more about unique living and extinct creatures. The experience will help them foster an understanding for animals, inspiring them to partake in life conservation.
Quick Tips:
Book your tickets at least a day ahead! You can use your e-ticket to enter.
Make sure to check the schedules for feeding and talks before going.
LOCATION:
Dublin Zoo, Phoenix Park, Dublin 8
CONTACT INFORMATION:
+353 1 4748900
WEBSITE:
www.dublinzoo.ie
SOCIAL MEDIA:
Instagram: @dublinzoo_official

Twitter: @DublinZoo

Facebook: fb.com/DublinZoo

OPERATING HOURS:
9:30 AM to 4 PM
Visiting Libraries with Tweens 
Just across the National Gallery of Ireland, the Old Library College at the Long Room of Trinity College is also a haven for young booklovers. Tweens who love flipping through pages of adventures will enjoy Ireland's endless shelves of thousands of cultural treasures.
The library is a timeless avenue for entertainment and information. By encouraging kids to embrace literacy, they will become lifelong learners and well-rounded community members.
LOCATION:
Old Library, College Green, South-East Inner City, Dublin 2
CONTACT INFORMATION:
+353 1 8961127

+353 1 8962087

+353 1 8961544

WEBSITE:
www.tcd.ie/library
SOCIAL MEDIA:
Instagram: @trinitycollegedublin

Twitter: @tcddublin

Facebook: fb.com/trinitycollegedublin

OPERATING HOURS:
9:30 AM to 4:30 PM (Monday)

9:30 AM to 5 PM (Tuesday to Sunday)

(prior booking is advised)

RATES
Free admission for children under 12

Standard rate: €18.50

Family (2 adults, 2 children): €34

Students or seniors: €15

Group (10 or more): €14

(prices may change)
Pedalling with Tweens and Teens
Families who love spending their time together through physical activities will enjoy exploring the Great Western Greenway in County Mayo by cycling through traffic-free routes. There are bicycle rentals and shuttle services for your kids' convenience.
You will pass through various sights like Keem beach, Mulranny Park Hotel, and more. As a family, you can improve your physical and mental wellness together while relieving stress and exploring the city.
Quick Tips:
Reserve bikes in advance. Electric bikes are great for use!
Mulranny is a great place to start. If you're not used to biking a lot, you can head to Achill or Newport from there.
| | |
| --- | --- |
| LOCATION: | Westport to Achill, Count Mayo |
| CONTACT INFORMATION: | +353 (0)94 9064000 |
| WEBSITE: | www.greenway.ie |
| SOCIAL MEDIA: | Facebook: fb.com/greatwesterngreenway |
Island Hopping with Teens
Teens would love the beach, so it's a great choice to explore island life by jumping from one neighbouring islet to another. Inishmore, Inishmaan, and Inisheer in Galway Bay are perfect for picnicking, pedalling, swimming, and dining.
You will find a versatile menu of seafood and typical kids' favourites at the Aran Islands. Your kids will meet new people as they visit unfamiliar places, helping them hone their interpersonal skills while travelling.
Quick Tips:
LOCATION:
Aran Islands, County Way
E-MAIL:
[email protected]
WEBSITE:
www.aranislands.ie
SOCIAL MEDIA:
Instagram: @aranislands.ie

Facebook: fb.com/AranIslands

OPERATING HOURS:
(check the website for ferry schedules/sailing times)
Castle Hopping for All Ages
A lot of castles are found in Ireland, and it would definitely be a waste to not visit them. Kids–from toddlers to teens–and guardians would love going around castles that have either maintained their timeless appeal or have been turned into resorts.
Whether you just lurk around every castle or go inside to fully explore its interior, you won't be disappointed. Visiting castles will help kids gain knowledge about tradition, architecture, history, and the societal roles of ancient and modern people.
Quick Tips:
Check which castles are by the beach or surrounded by the forest.
If you don't have enough time to go around, there are a lot of castles to visit in Dublin alone.
LOCATION:
All around Ireland
WEBSITE:
www.ireland.com
SOME CASTLES TO VISIT:
Clare's Bunratty Castle

Galway's Ashford Castle

Connemara's Ballynahinch Castle

Dublin Castle

Kilkenny Castle

Belfast Castle

(and more)

OPERATING HOURS:
(may vary per castle; coordinate with your travel agency for the most time-efficient castle hopping schedule)
What Is the Best Season to Visit Ireland with Kids?
The best season to visit Ireland with kids is summer. The country is known for its beautiful beaches, where children can have the most fun when the weather is sunny.
Scenic views, like sunsets from mountaintops or beachsides, are also better enjoyed under the clearer skies that summer brings. When you and your kids are not bundled up in layers from the cold, it will be easier to visit the cliffs, islands, and other tourist spots.
Around July to August, it is vacation season across Europe. School is on break, which means this is a perfect time to visit with kids as there will be summer programs and activities prepared.
Summer is an ideal time for having fun outdoors. Some kid-friendly summer activities include, but are not limited to:
Going to summer camps and festivals
Going on a road trip
Beachside horse racing
Camping and Fishing
Surfing
In Ireland, it doesn't get "too hot" or "too cold," the usual temperature ranging between 3°C and 28°C. It has a mild temperate oceanic climate, which means it would not hurt to visit at any time of the year. 
Around spring (March through May) and fall (September through November), flights can be cheaper than usual. Winter is off season, but it rarely snows in Ireland, so there will still be a lot of things to do.
Holidays and festivities are some of the reasons to visit Ireland even when it's not summer. There are many special events, restaurant discounts, limited menus and offers during St. Patrick's Day and Christmas season.
FAQs
Conclusion
Ireland is a great place to visit with kids because of its many family-friendly attractions, restaurants, establishments, and tourist spots. The country's mild weather entices visitors all year round, but it's best to visit during summer.
Some attractions and restaurants you should visit with your kids are:
Titanic Quarter
Cliffs of Moher
Skellig Islands
National Gallery of Ireland
Tayto Park
Gertrude
Overends Kitchen
Bastible
Old Streets Restaurant
BuJo
There are endless surprises waiting for you and your kids in Ireland. Do not hesitate to embrace what the country has to offer for families and young travellers.