Is Ireland a Good Place to Live?
Ireland is an incredibly beautiful country with plenty to offer!
Its stunning landscapes, lively culture, low crime rates, friendly people, and exceptional quality of life make it an all-around fantastic destination. 
Whether you're a tourist or staying long-term for work or study, there are numerous reasons why Ireland is a great place to live. To save you some time, we've compiled a list of these reasons below!
Ireland Has a Temperate Climate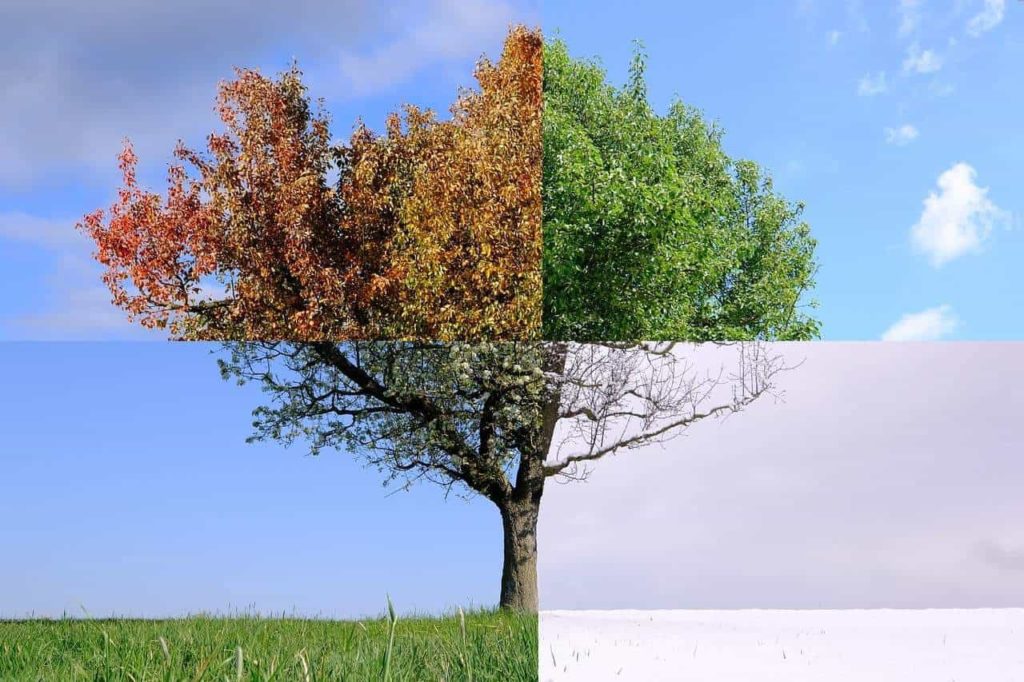 Ireland generally has a temperate climate, which means that it's not too hot nor too cold, and that it could get quite rainy and windy at times. It has four seasons: spring, summer, fall, and winter.
During fall (September to November) you can expect frequent rains and windy days. This is also the case for winter (December to February), although the temperature is a lot cooler.
Spring (March to May) and summer (June to August) seasons are generally dry. However, it does still rain occasionally.
But, our word of advice: be prepared because, despite those seasonal patterns, the weather in Ireland can be highly unpredictable (and we're not kidding)!
So, invest in a good raincoat and umbrella, and bring warm and waterproof clothing, as well as comfortable shoes for walking on wet and uneven terrain.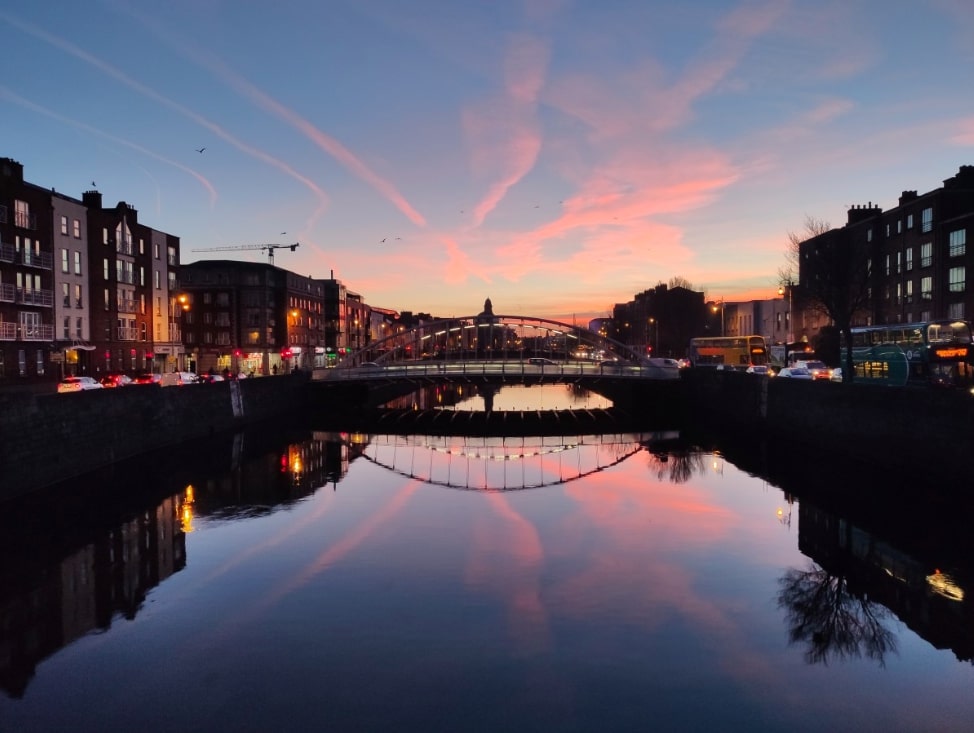 To give you a better idea of Ireland's average temperature throughout the year, you can refer to the table below, which shows the average temperatures for different regions in Ireland.
Dublin Airport
| °C | Jan | Feb | Mar | Apr | May | Jun | Jul | Aug | Sep | Oct | Nov | Dec |
| --- | --- | --- | --- | --- | --- | --- | --- | --- | --- | --- | --- | --- |
| max | 8.1 | 8.3 | 10.2 | 12.1 | 14.8 | 17.6 | 19.5 | 19.2 | 17 | 13.6 | 10.3 | 8.3 |
| min | 2.4 | 2.3 | 3.4 | 4.6 | 6.9 | 9.6 | 11.7 | 11.5 | 9.8 | 7.3 | 4.5 | 2.8 |
Malin Head
| °C | Jan | Feb | Mar | Apr | May | Jun | Jul | Aug | Sep | Oct | Nov | Dec |
| --- | --- | --- | --- | --- | --- | --- | --- | --- | --- | --- | --- | --- |
| max | 8.1 | 8.1 | 9.3 | 10.8 | 13.1 | 15.1 | 16.8 | 17 | 15.6 | 13 | 10.4 | 8.6 |
| min | 3.6 | 3.5 | 4.4 | 5.8 | 7.8 | 10.3 | 12.1 | 12.3 | 10.9 | 8.5 | 6.1 | 4.2 |
Cork Airport
| °C | Jan | Feb | Mar | Apr | May | Jun | Jul | Aug | Sep | Oct | Nov | Dec |
| --- | --- | --- | --- | --- | --- | --- | --- | --- | --- | --- | --- | --- |
| max | 8.2 | 8.3 | 9.9 | 11.8 | 14.4 | 17 | 18.7 | 18.5 | 16.5 | 13.2 | 10.3 | 8.5 |
| min | 3.0 | 3.1 | 4 | 4.9 | 7.4 | 10 | 11.8 | 11.8 | 10.2 | 7.7 | 5.2 | 3.7 |
Belmullet
| °C | Jan | Feb | Mar | Apr | May | Jun | Jul | Aug | Sep | Oct | Nov | Dec |
| --- | --- | --- | --- | --- | --- | --- | --- | --- | --- | --- | --- | --- |
| max | 8.9 | 9.1 | 10.4 | 12.2 | 14.6 | 16.2 | 17.6 | 17.8 | 16.5 | 13.7 | 11 | 9.2 |
| min | 3.7 | 3.6 | 4.7 | 5.8 | 7.9 | 10.4 | 12.2 | 12.2 | 10.7 | 8.4 | 6 | 4.2 |
Source: Met Éireann – The Irish Meteorological Service
Ireland Has Breathtaking Landscapes 
Ireland is famous for its breathtaking scenery, ranging from gentle, grassy hills to wild and rocky coastlines.
Along with these natural treasures, you'll also come across many castles, while the urban areas boast a fascinating blend of modern and historical architecture that's perfect for sightseeing.
The Cliffs of Moher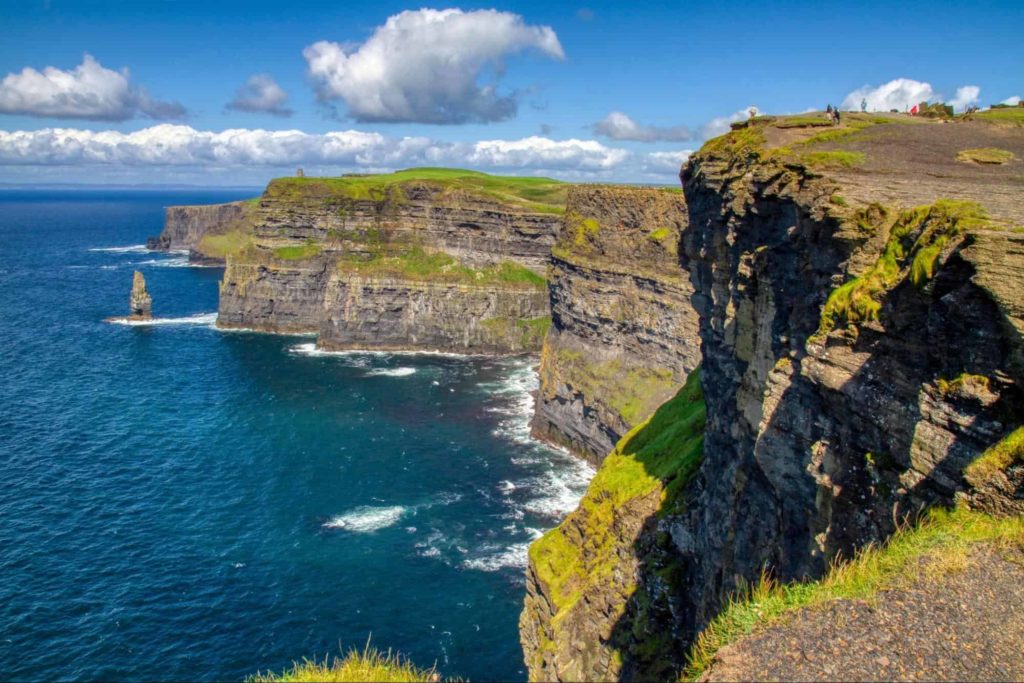 On the top of our list is the Cliffs of Moher, which in our opinion, is Ireland's most famous attraction. Here, you can take a walk along the cliffs, hike the nearby trails, or enjoy bird watching.
These cliffs are located on the western coast of County Clare and can rise over 300 to 700 feet above the Atlantic Ocean. The stunning views of the ocean and surrounding countryside make them a must-visit spot for tourists. 
The Ring of Kerry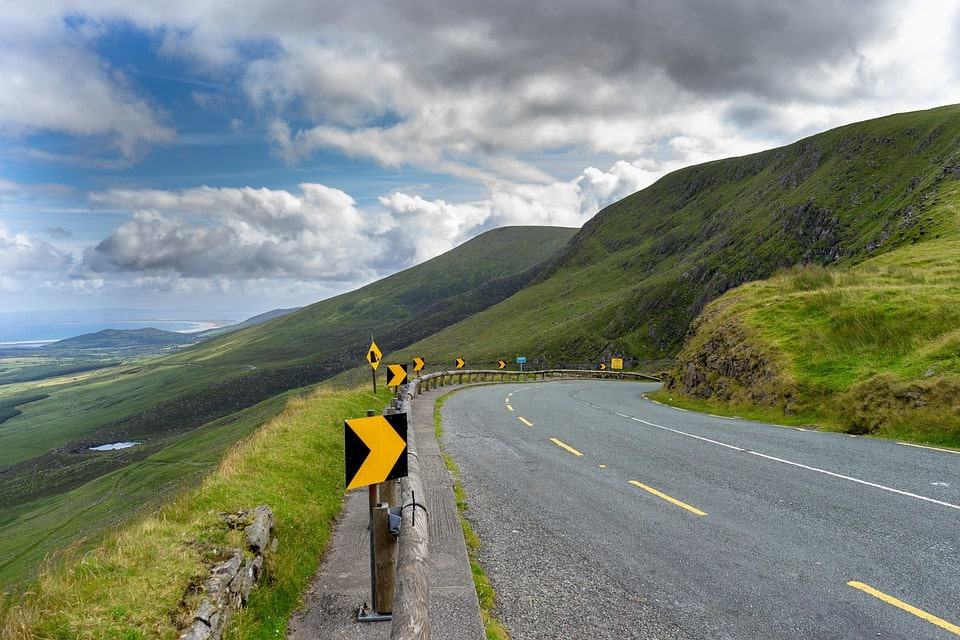 The Ring of Kerry is not just a single location. Rather, it's a picturesque route where you'll get to see ALL sorts of beauty — hills, lakes, rivers, castles, coastlines, you name it!
"The Ring" is a 179-kilometer circular route that starts and ends in Killarney. Along the route, you'll discover many attractions, such as the Muckross House and the Skellig Islands, among many others.
If you have extra time to spare, you can even go off the main route and explore some of the lesser-known sights. Or, you can engage in activities like visiting the beach, surfing, or taking a leisurely cycle ride.
Rock of Cashel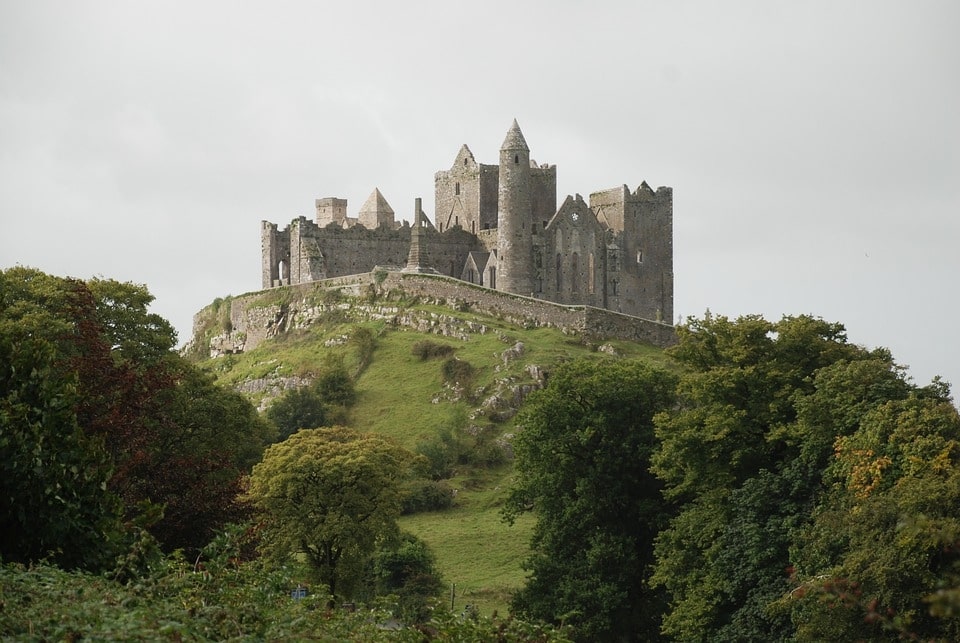 Perched on top of a hill in County Tipperary, this iconic landmark has a fascinating history and intriguing legend, which is apparent in its striking medieval architecture.
History-buffs will love it here for sure, as they can explore the various buildings and join guided tours to learn about its history, as well as appreciate the intricate carvings, artifacts and artwork.
And for those who prefer to just have a relaxed experience, taking a leisurely stroll through the breathtaking gardens is more than good enough.
The Burren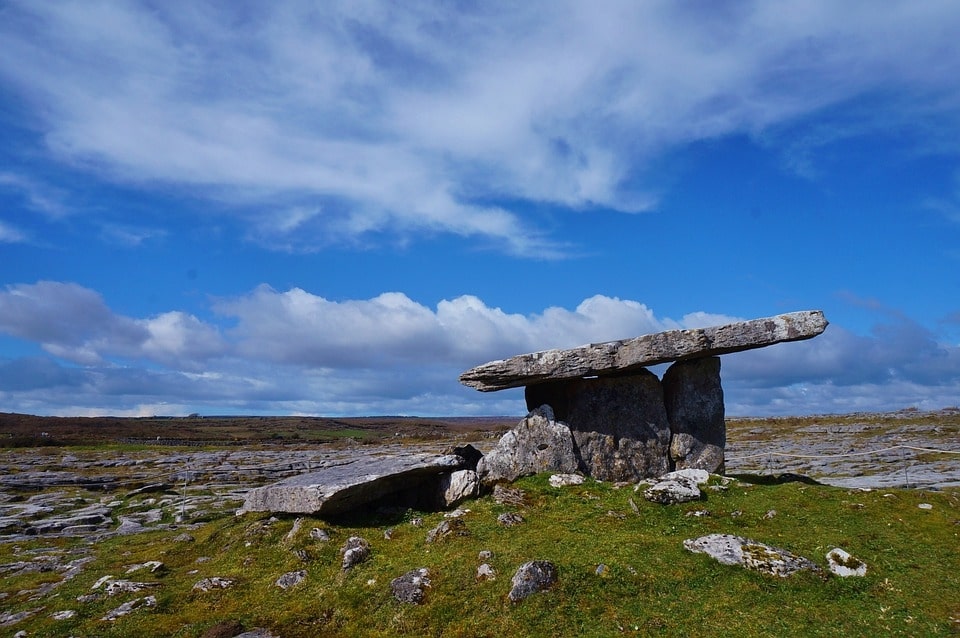 Located in County Clare, the Burren is a stunning natural rock formation consisting of limestone pavements, rocky hills, valleys, and caves.
It may not look as much, but beyond the seemingly plain view of rocks are actually a wide variety of plant species — an exciting thought for plant lovers.
In addition to sightseeing, you can participate in guided tours or go hiking. But if you are seeking an extra adrenaline rush, you can explore caves or try out rock climbing!
Killarney National Park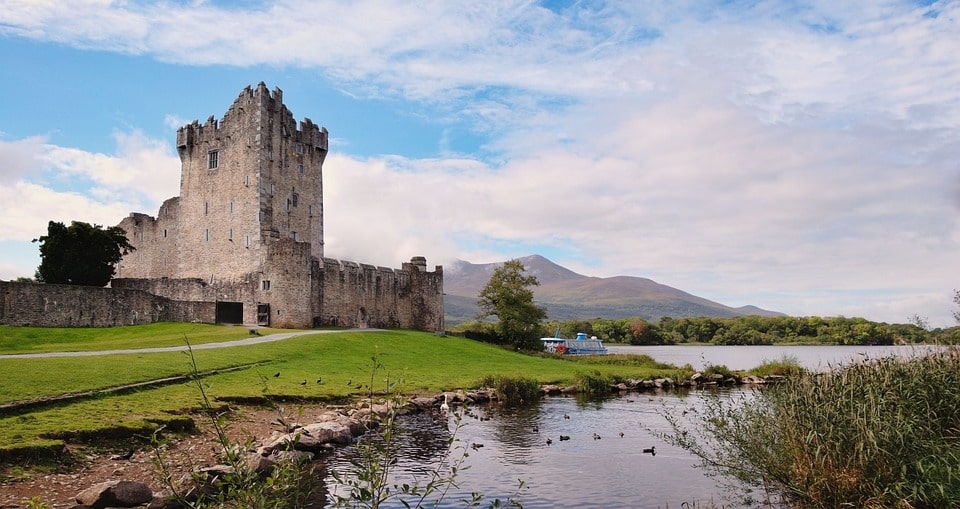 Killarney National Park is a stunning natural reserve considered to be the first national park in Ireland.
Located in Count Kerry, this haven is home to Ireland's highest mountain range, the Macgillycuddy's Reeks, and other landscapes, such as lakes, forests and waterfalls.
You can explore the area on foot or by bike using the many available trails, or you could take a jaunting car ride to visit the stunning Ross Castle and the peaceful ruins of Muckross Abbey.
Ireland Has a Rich and Vibrant Culture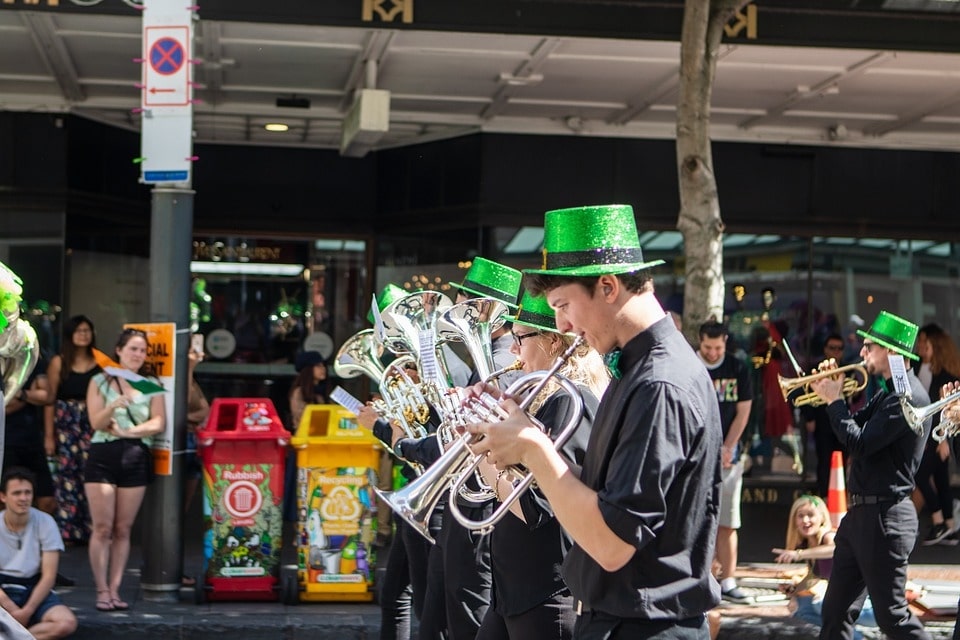 Ireland has a vibrant cultural scene, featuring a thriving music scene, numerous art galleries, and exciting theater performances. There's never a shortage of things to do and see, whether you're attending the Dublin Fringe Festival or enjoying the Cork Jazz Festival.
Sports also play a significant role in Irish culture, and there are numerous opportunities to participate. The most popular sports are Gaelic football and hurling, but you can also try your hand at rugby, soccer, or even the unique and fascinating sport of bog snorkeling.
Ireland's Pub Culture Is World-Famous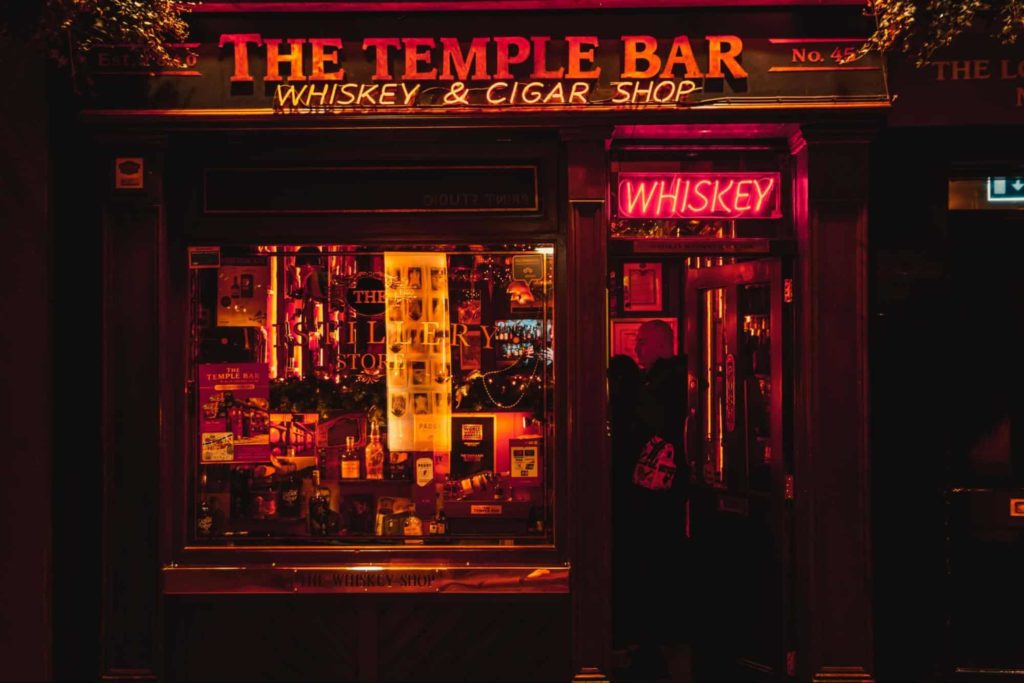 Ireland is famous for its pubs, where you can savor a pint of Guinness or listen to traditional Irish music.
These pubs are a great place for socializing and meeting new folks — an ideal destination for people who enjoy alcoholic beverages and a friendly atmosphere.
The Brazen Head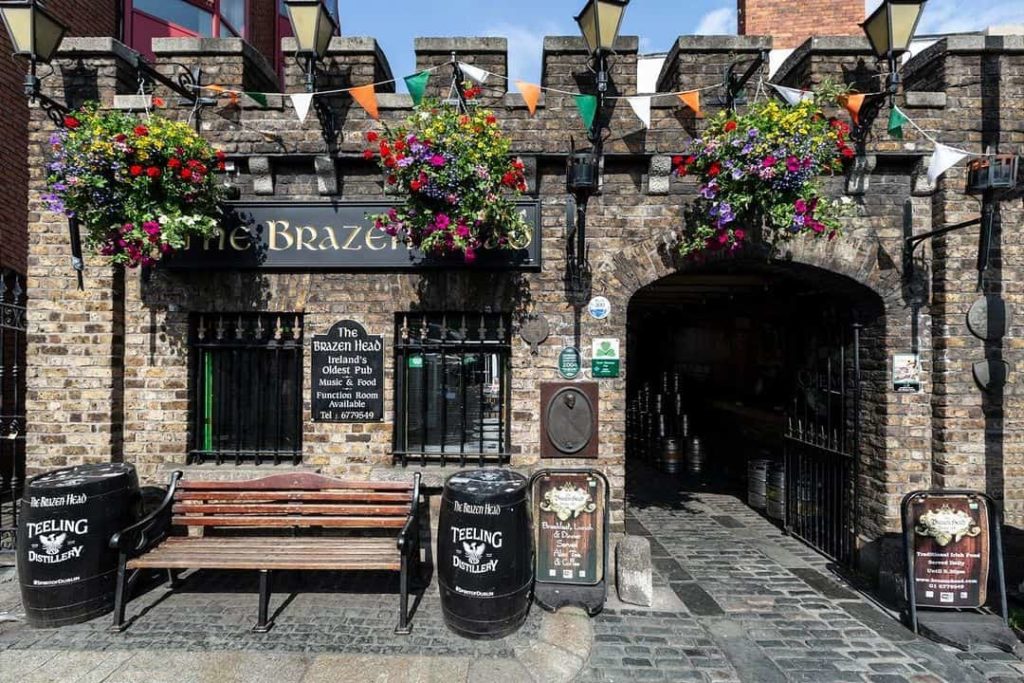 The Brazen Head is the oldest pub in Dublin. With its unique atmosphere, cozy nooks and historic decor, stepping inside feels like taking a step back in time. 
What's more is that it's renowned for being the home of traditional Irish music. So, be prepared for an otherworldly experience while you enjoy a pint or two.
Dick Mack's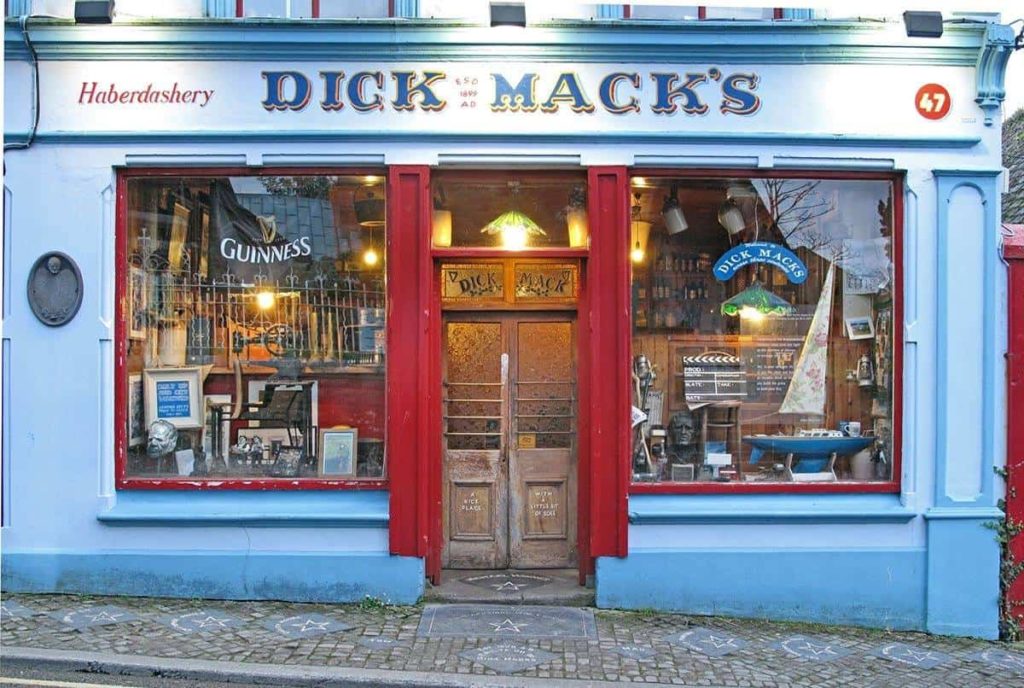 Known for its lively atmosphere and friendly locals, Dick Mack's is a must-visit pub in the charming coastal town of Dingle. It is renowned for having the best selection of Irish whiskey and went as far as winning the Best Irish Whiskey Bar of the Year award in 2016.
The pub is also famous for its leather shop and offers unique souvenirs for tourists to take home.
Tigh Neachtain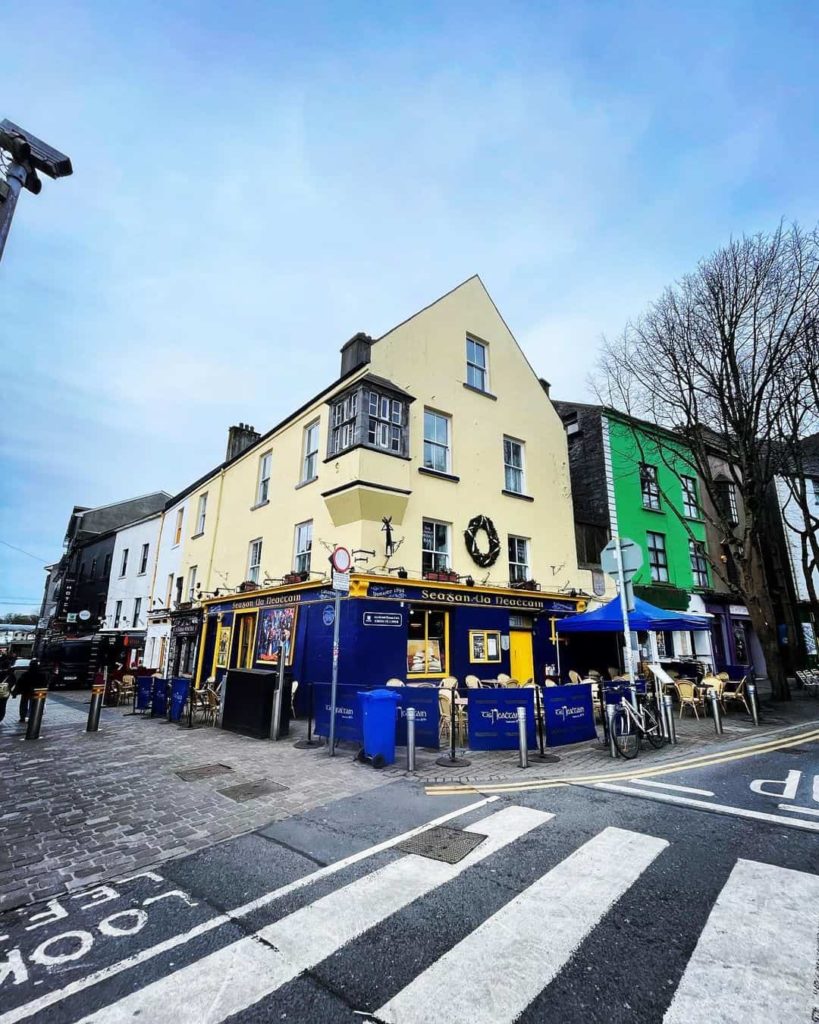 This traditional Irish pub in Galway offers a warm and inviting atmosphere. While it does serve some good whiskey and beer, the pub also hosts live traditional music sessions every night (and some impromptu dancing, if you are lucky!)
Apart from that, the pub is quite known for its intimate vibe, as the place is so small that you are sure to rub shoulders with everyone. On a cold, rainy day, their fireplaces inside provide the perfect refuge.
Kyteler's Inn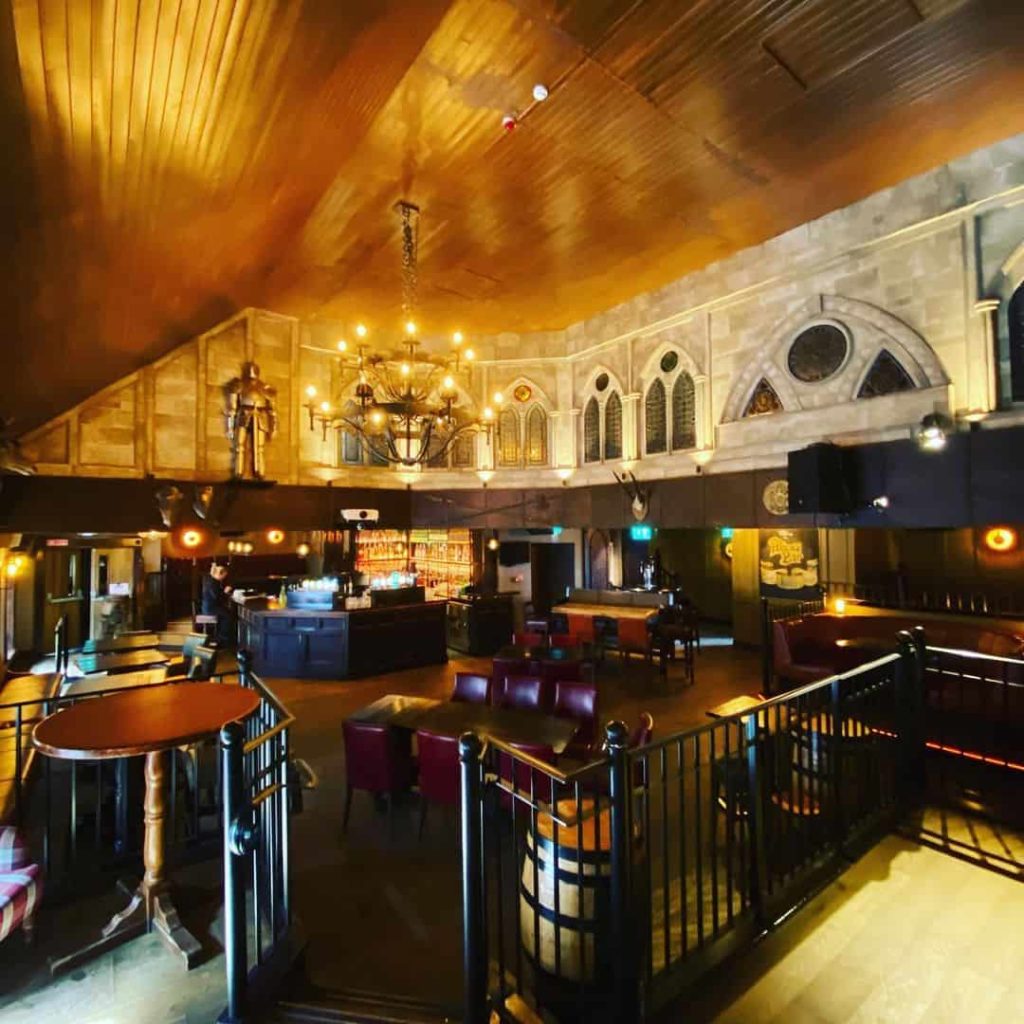 A (not so) fun fact: This medieval pub located in the heart of Kilkenny has a notorious history associated with its former owner, Alice Kyteler, who was accused of witchcraft in the 14th century and subsequently burned at the stake.
No kidding, but we feel like knowing the spooky history of this pub actually adds a whole new level of excitement to your drinking experience! But don't be fooled though, cause despite its eerie history, the place is actually quite warm, cozy, and welcoming.
Temple Bar Pub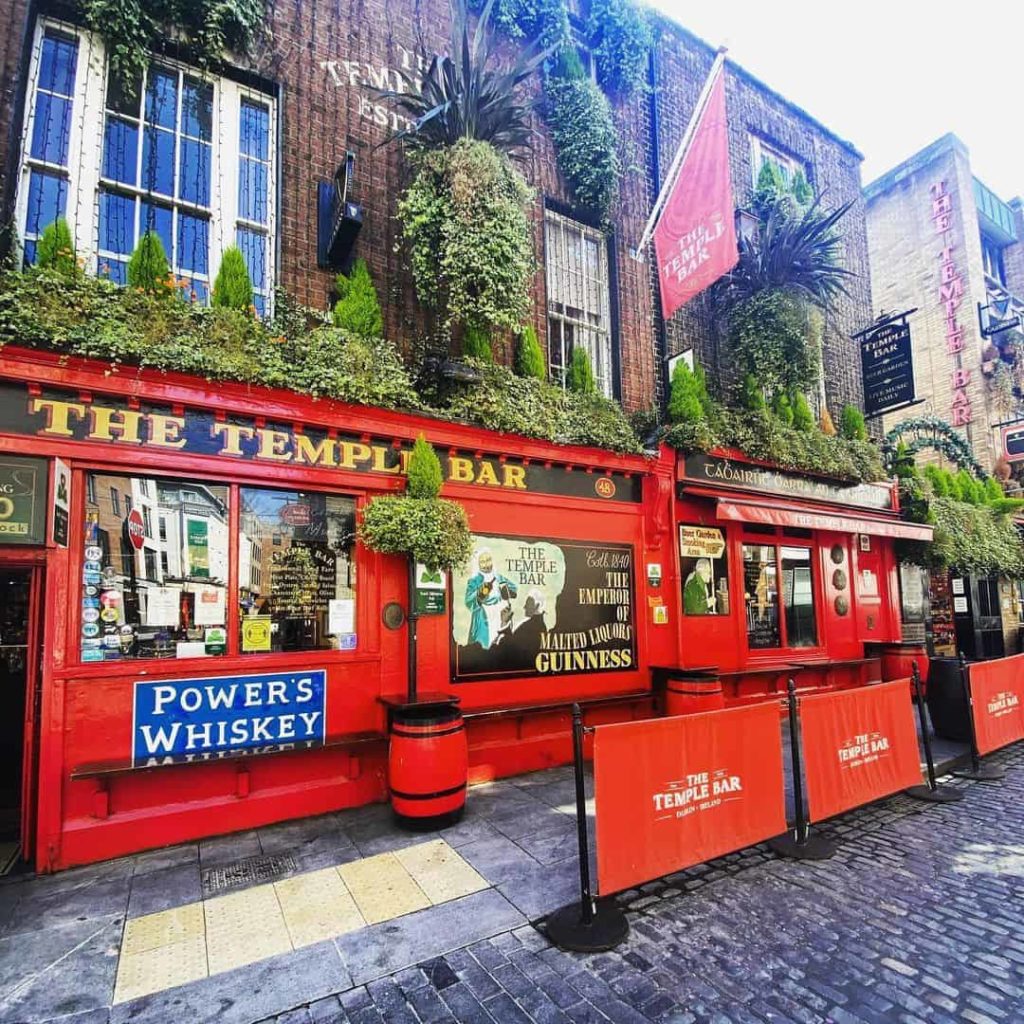 Located in the heart of Dublin, Temple Bar is perhaps one of the most famous pubs — and probably the busiest one — in Ireland!
Who cares if some people think it's too touristy? If you're looking for a rowdy spot and want to meet people from all over the world, this is the perfect spot to experience the authentic Irish pub culture.
Ireland Has Convenient and Reliable Public Transport
Ireland has a good public transport system, with buses, trains, and trams serving most major cities and towns. This makes it easy for locals and tourists to get around without a car.
If you want to make the most of Ireland's public transport, it's best to live in the Irish capital city, Dublin. Here, you have access to all modes of public transport, which makes it easy to get around the city, and just as easy traveling to further parts of the country.  
Buses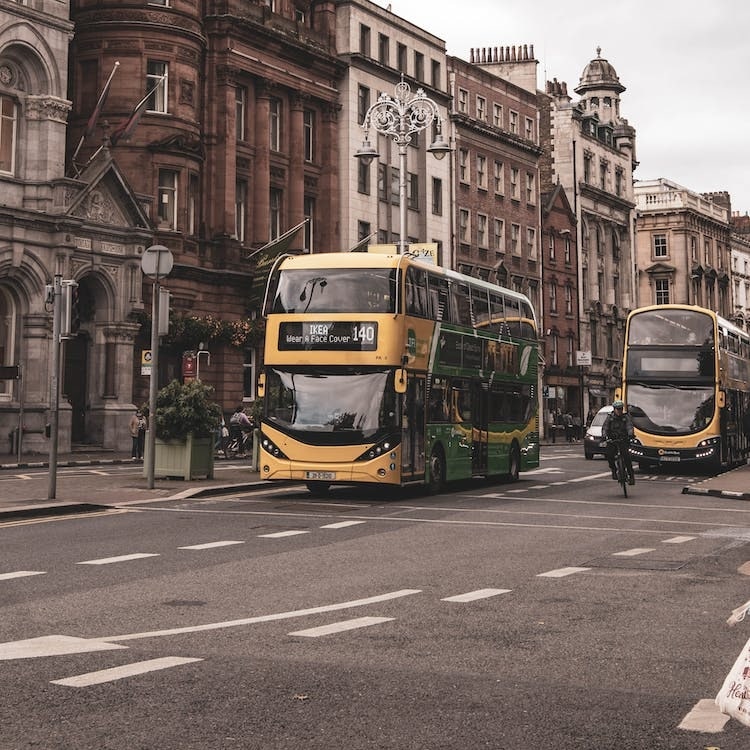 If you're in Dublin, you'll be getting on the Dublin Bus, which runs within the Greater Dublin Area. It has real-time passenger information, so you can track the bus and see when it's arriving at your stop.
However, in other large cities such as Cork, Galway, Limerick, and Ford, Bus Éireann provides the bus service. In addition, Go-ahead Ireland covers routes in the Outer Dublin Metropolitan Area (ODMA), while TFI Local Link provides bus services in more distant locations.
Here are some price ranges to give you an idea:
| Bus operator | Price range (adult) |
| --- | --- |
| Dublin Bus | €1.70 - €3.00 (single fare) |
| Bus Éireann | €1.90 - €2.20 (single fare, varies depending on region and distance) |
| Go-ahead Ireland | €115 - €222 per month (depending on zone) |
| TFI Local Link | Varies depending on the specific route |
Source: Transport for Ireland
Trains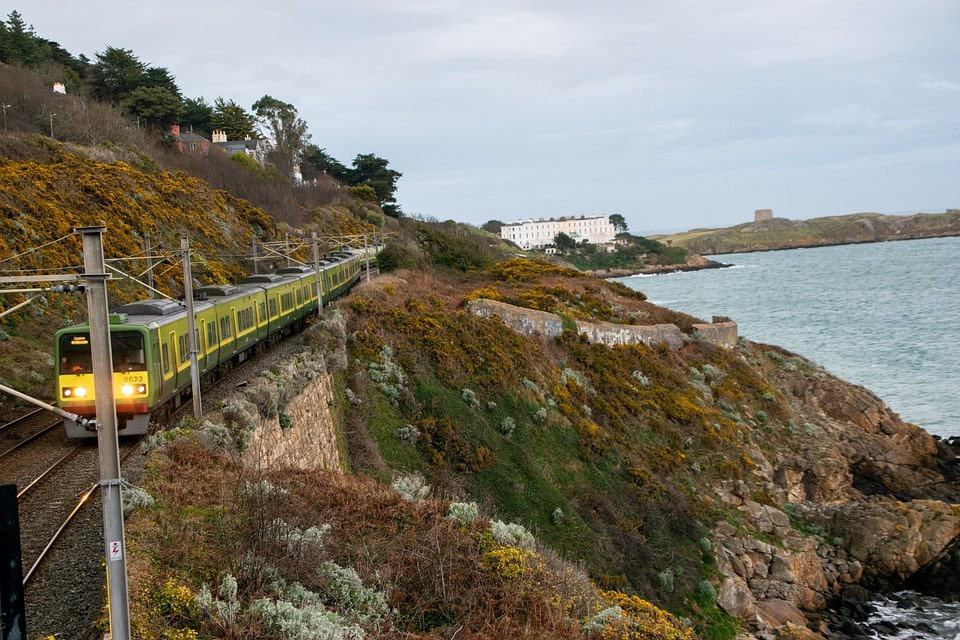 Trains are the quickest way for you to navigate through major cities, suburbs and towns throughout Ireland.
If you look at the intercity map, you can see how extensive their rail system is, with intercity and commuter trains reaching as far as Belfast in the north, Galway and Westport on the west, and Killarney on the southwest.
Ireland's train network is even more impressive when you zoom in into Dublin. You can see how seamlessly the intercity rails are integrated with local trails like the Dublin Area Rapid Transit (DART), which takes you on a journey along the coast of Dublin, and the city's tram network. 
To give you an idea of how much they cost, we have listed their price ranges below.
| Train type | Price range (adult, single fare) |
| --- | --- |
| Commuter and InterCity trains | €4.80 - €73.60 (varies, depending on distance, time of day, etc.) |
| DART | €2.00 - €4.95 (varies, depending on distance) |
Trams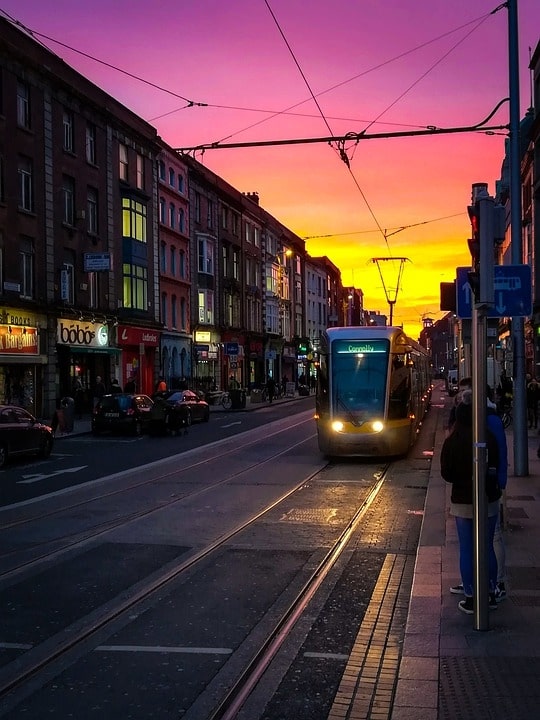 Earlier, we talked about trams, which are commonly referred to as Luas (Irish for "speed"). This mode of transport, which is only available within Dublin, allows for easy travel around the city.
There's two main tram lines in the city, Red Line running from east to west (Docklands to Heuston), and the Green Line spanning from north to south (Boombridge to Brides Glen). These trams often share the road with cars, adding to the hustle and bustle of the city center.
We've listed the price ranges of trams below. Your fare is determined by the number of zones you pass through, with zones numbered from one to eight.
| Fare zone | Price (adult, single fare) |
| --- | --- |
| 1 zone | $1.70 |
| 2 zones | $2.20 |
| 3 zones | $2.50 |
| 4 zones | €2.50 |
| 5 - 8 zones | €2.60 |
Source: Transport for Ireland
Ireland Is One of the Safest Countries in the World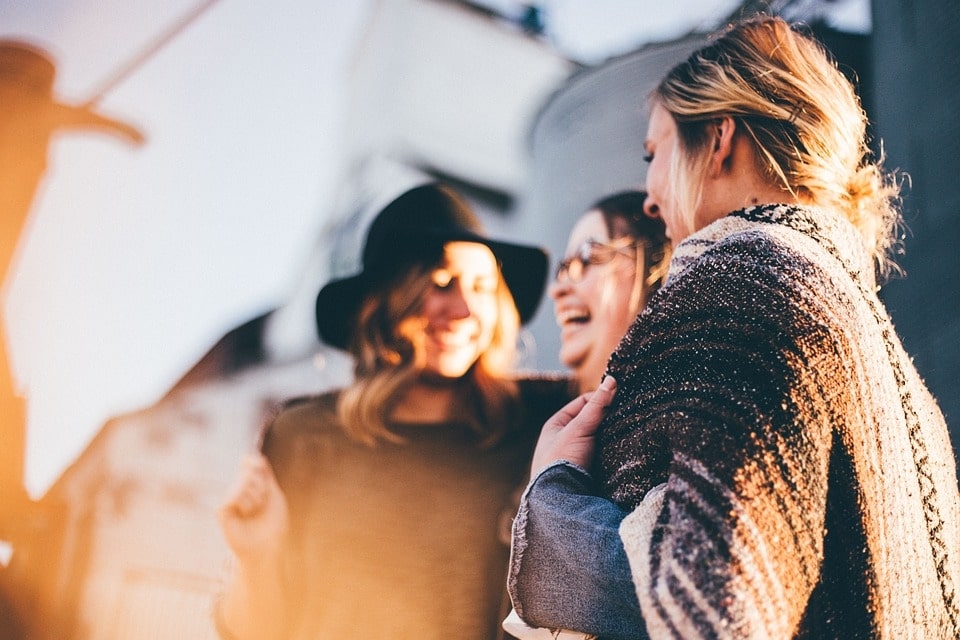 Generally, Ireland is a safe country to live in, and it's not just a wild claim. The 2022 Global Peace Index ranks Ireland as the 3rd safest country in the world! 
Based on a 2019 survey, 98% of tourists claimed they felt safe and secure during their stay in Ireland. Furthermore, another survey ranked Galway and Dublin at 26th and 83rd, respectively, out of the 100 safest cities for international students.
But of course, like any other country, there is a certain level of crime. This is particularly true in urban areas like Dublin where pickpocketing, scams, and occasional street violence may occur.
Although Numbeo's statistics suggest that Ireland has moderate crime levels, when you look at the trend of police-recorded crime offenses, the numbers have significantly decreased compared to previous years.
What is the safest city in Ireland?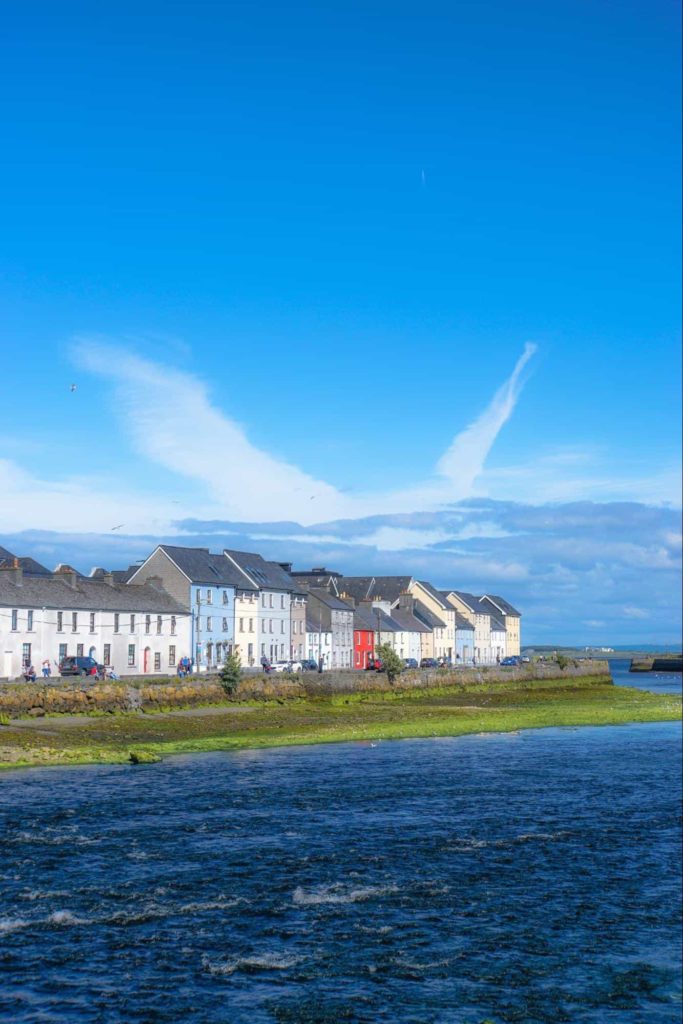 When it comes to living in a new country, safety is one of the top priorities to consider.
Galway is often regarded as the safest city in Ireland, with a crime rate that is significantly lower than other cities in the country.
Located on the west coast, Galway offers a laid-back lifestyle, a vibrant cultural scene, electric nightlife, and a welcoming community. It's also a university town, so you'll find a lot of young people and students there, among the 80,000 residents. 
However, if living in Galway isn't possible for you, don't worry. There are several other safe cities that you can consider, such as:
Waterford
Kilkenny
Cork
Limerick
If you're wondering about which neighborhoods are the best to live in, the Irish Times has a list that considers factors like safety and security, proximity to local services, community clubs, and natural amenities, among many others.
Among those on the list, these are our favorites (and we highly recommend them!):
Bray, County Wicklow
Killarney, County Kerry
Glaslough, County Monaghan
Malahide, County Dublin
Galway City
Clonakilty, County Cork
Ireland's Healthcare Is Top-Notch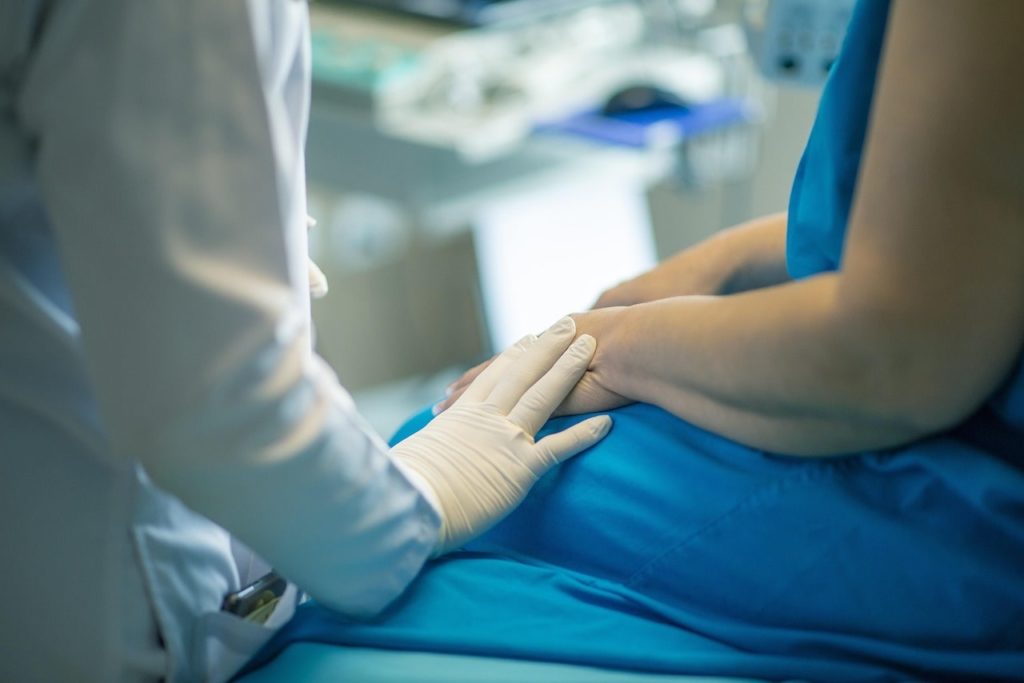 Ireland boasts one of the best healthcare systems in the world. In fact, Ireland belongs in the top 15% of global health systems! 
Like Irish Nationals, expats in Ireland can also benefit from the public healthcare system. To do so, you just need to submit proof to the Health Services Executive (HSE), that you are ordinarily resident.
If you happen to meet the criteria of being ordinarily resident, you'll have the opportunity to apply for a medical card. When you have this, you'll get to enjoy the following benefits free of charge or at a highly discounted price:
Visiting a GP
Prescription drugs and certain medical aids
Public hospital services, both in-patient and out-patient
Dental, optical, and oral health services, like examinations and certain treatments
Limited-time counselling services (if you are deemed to be experiencing psychological difficulties)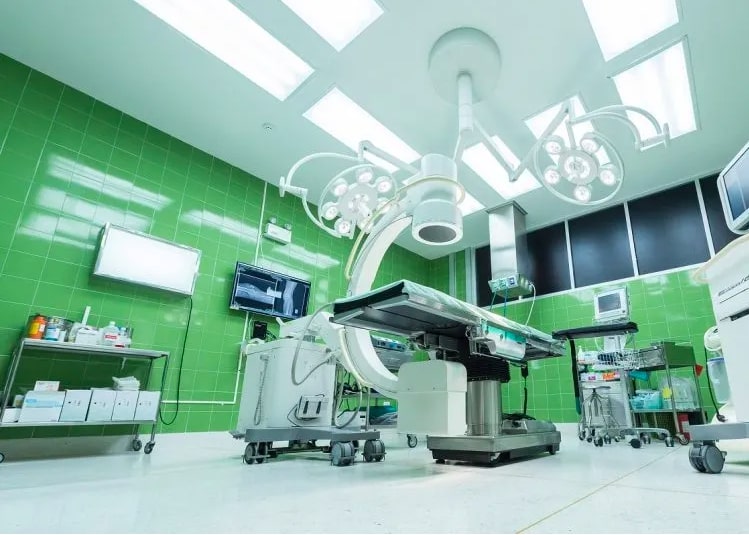 Keep in mind that there are certain factors that may affect your eligibility for medical cards, such as your income, age, illness, and many others. 
If you don't qualify for a medical card, don't worry as there are other ways to benefit from Ireland's public healthcare system. You can apply for the following:
GP Visit Card: This card allows you to visit a GP for free.
Drugs Payment Scheme: This scheme sets a limit on how much you need to pay for prescription drugs, with any cost above the limit covered by the government.
Long-Term Illness Scheme: If you have certain medical conditions, you may be eligible for free drugs, medicine, and appliances to treat them.
If you are from the EU, you can take advantage of Ireland's public healthcare benefits by simply having your European Health Insurance Card (EHIC). For those from the UK, all you need to do is provide evidence of your UK citizenship.
It's important to take note that although public healthcare services in Ireland offer the same quality of care as private healthcare, they tend to be overcrowded and can result in longer waiting times for treatment.
As a result, many Irish citizens and expats opt to get private health insurance to have access to immediate treatment and avoid long waiting times. So, it can be a wise decision for you to consider doing the same.
Ireland is a diverse community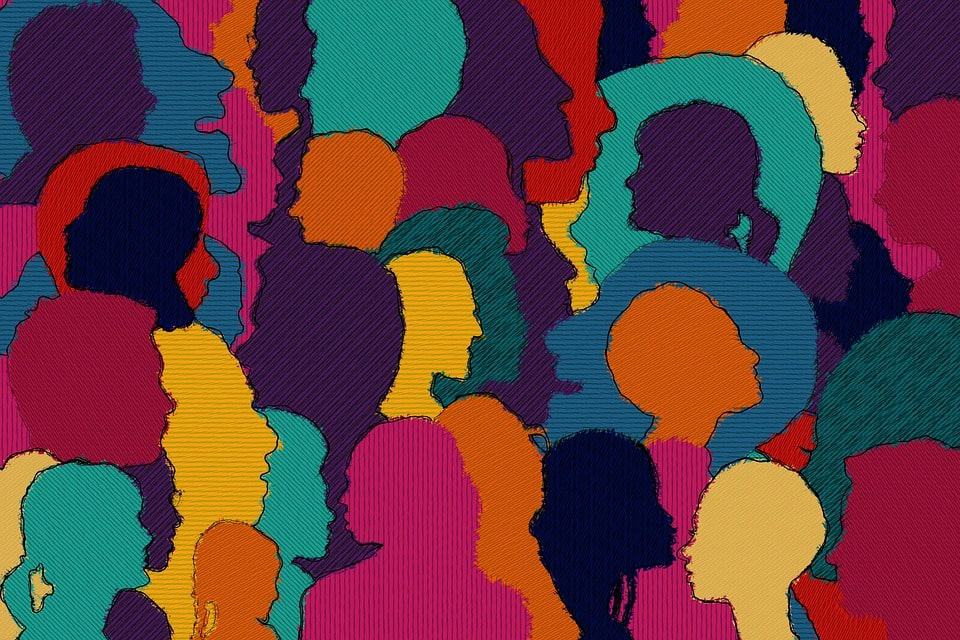 Ireland is home to a diverse community of people from various parts of the globe. It's also a great place for expats!
As a matter of fact, several cities in Ireland such as Galway, Cork, and Dublin, have been recognized by leading publications as some of the friendliest cities in the world. 
As a foreigner, you'll find that people are eager to welcome you and help you get settled.
In fact, estimates from the Central Statistics Office (CSO) show that in the year 2022, 13.8% (4,396,500) of the total population (5,100,200) in Ireland are non-Irish nationals.
In 2016, the CSO released statistics on the top 10 countries that make up 69.47% of non-Irish nationals in Ireland. Check out the pie chart below to see the breakdown of each of these top 10 countries and other nationalities.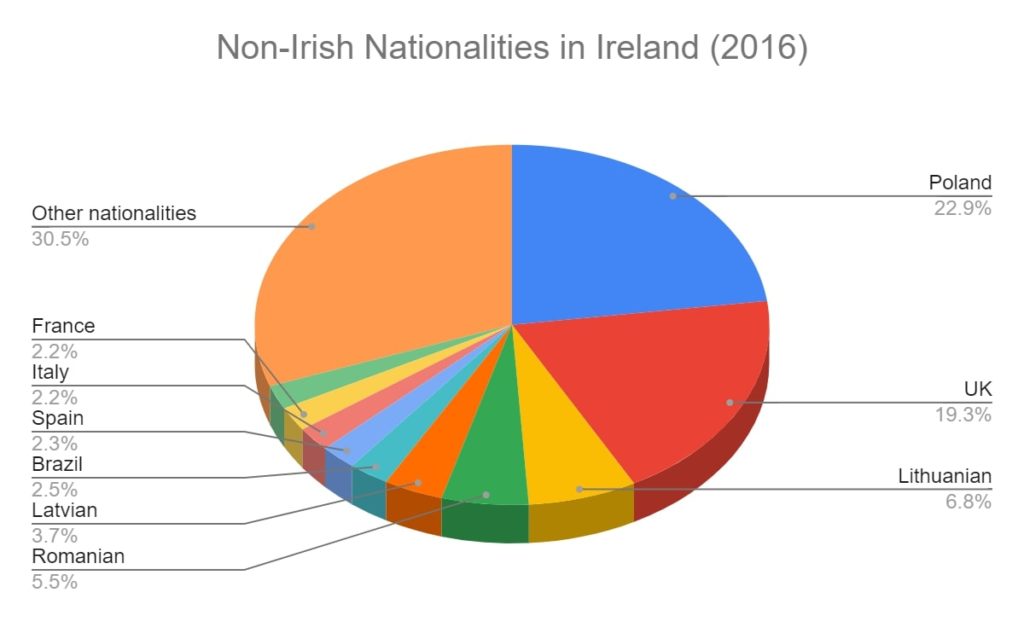 Ireland has world-class universities
Ireland boasts a world-class education system, with several universities constantly appearing in global rankings.
In fact, according to the Times Higher Education World University Rankings 2023, seven Irish universities are ranked in the top 500 in the world. These universities include the following:
Trinity College Dublin
RCSI University of Medicine and Health Sciences
University College Dublin
University of Galway
University College Cork
Dublin City University
Maynooth University
Ireland Is Great for International Students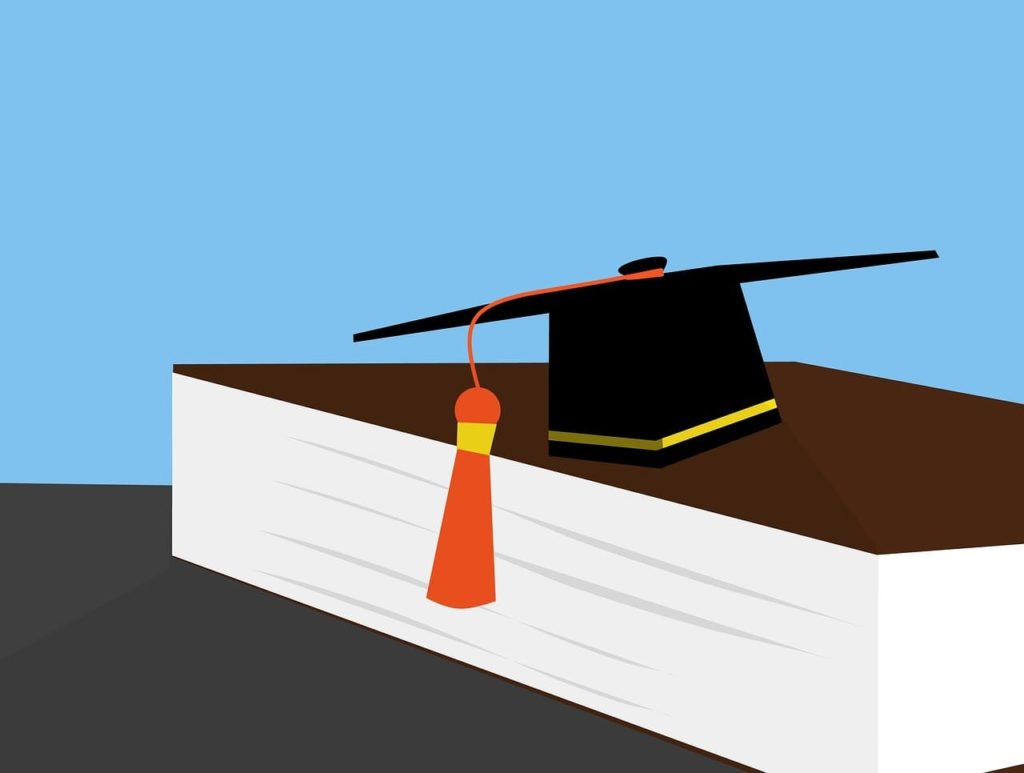 It's no wonder that Ireland is a popular choice for students from all over the world. In fact, there are currently over 32,000 international students pursuing their education in Ireland.
You can refer to the table below for a list of popular programs for international students and the universities that are most suitable for them.
Program
Universities
Data and Business Analytics
• University College Dublin

• Trinity College Dublin

Computer and Data Science
• Dublin City University

• University of Limerick

• University of Galway

Investment Banking and Finance
• University College Dublin

• Trinity College Dublin

• University College Cork

Engineering and Construction
• Trinity College Dublin

• University College Dublin

• University of Limerick

• University of Galway

Pharmaceutical Sciences and Medicine
• Trinity College Dublin

• University College Dublin

• RCSI University of Medicine and Health Sciences
What are the admission requirements for international students?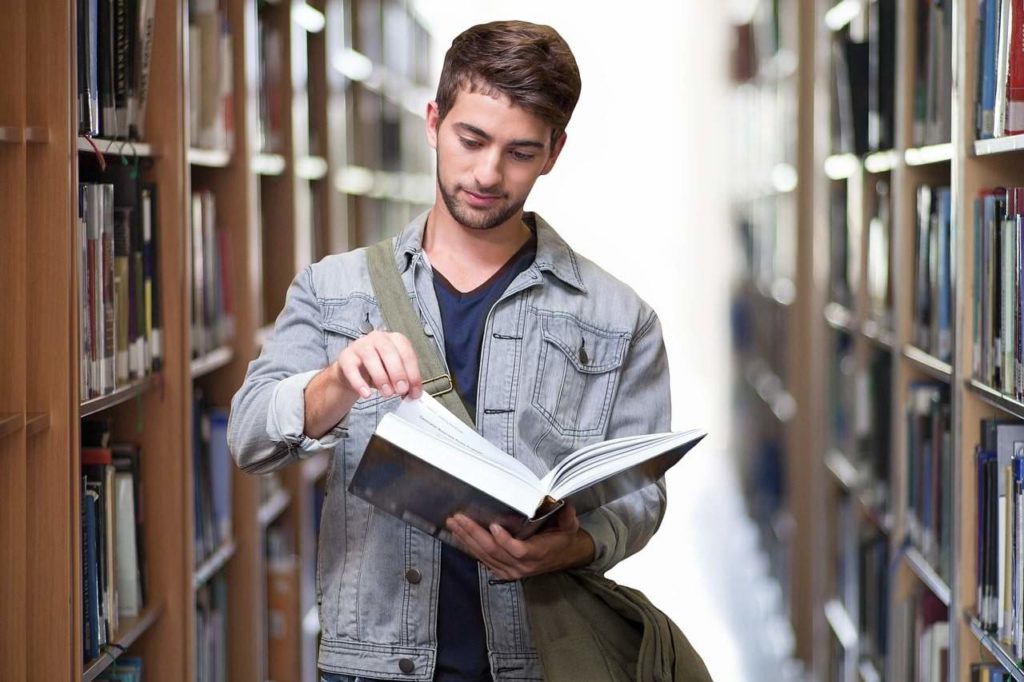 The specific requirements you need to study in Ireland may vary depending on the university and program you're interested in.
However, at the minimum, universities may require the following:
Meet a minimum score and not have more than the minimum specified number of failed/repeated courses in your undergraduate studies
Demonstrate proficiency in the English language through tests like, IELTS, TOEFL, or PTE
Pass any interviews or exams conducted by the university
Possess a bachelor's degree if applying for postgraduate studies
What are the requirements for student visas in Ireland?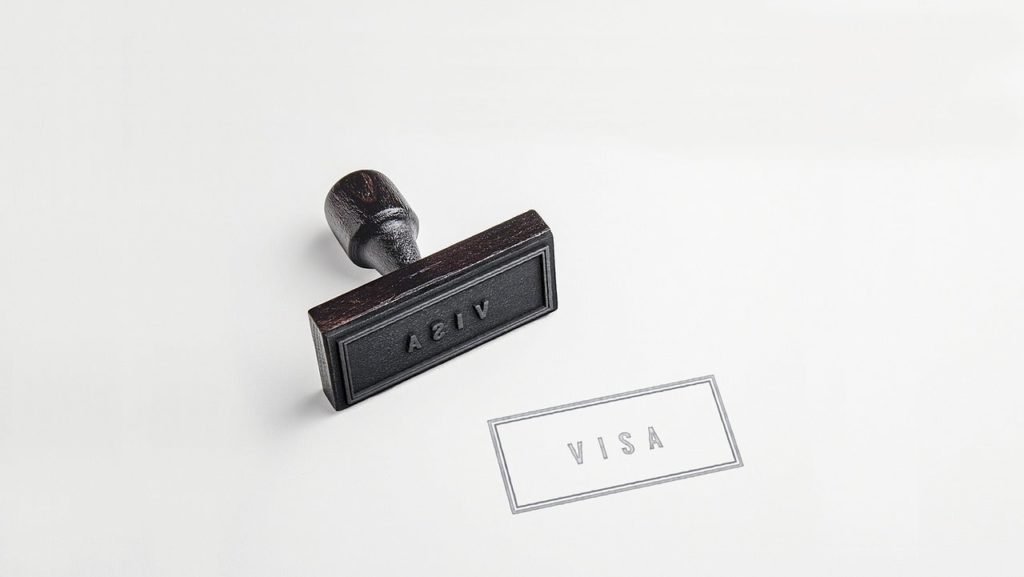 If you're not from the European Economic Area (EEA) or Switzerland, you're required to apply for visa to study in Ireland. 
Depending on the duration of your studies, you'll need to apply for either a short-stay C visa (maximum of three months) or a long-stay D visa (more than three months).
Along with that, you must submit the following:
Acceptance to a full-time course of study in an Irish educational institution
Evidence of financial support for tuition fees and living expenses during your stay 
Proof of private medical insurance.
A valid passport that will remain valid for the duration of your stay in Ireland
Evidence of academic achievements (i.e.:transcripts, diplomas, or certificates)
A letter of application stating the purpose of your visit to Ireland
Evidence of your intention to return to your home country after your studies
Additional documentation may be requested by the Irish embassy or consulate in your country. The application process can take several weeks, so it's best to apply as early as possible to avoid delays.
Ireland Has Great Job Opportunities
There are plenty of job opportunities in Ireland for both locals and those wishing to migrate! Some of the top industries in the country are:
Information technology
Business and finance
Construction
Creative Design
Languages
Web development
Healthcare
Hospitality
We have compiled some of the jobs in each of the industries above to give you an idea of how much each job earns annually.
| Industry | Average Annual Salaries | |
| --- | --- | --- |
| | €25,000 - €50,000 | €50,000 above |
| Information Technology | Support Technician | Database Administrator |
| | Network Administrator | Business Intelligence Analyst |
| | Help Desk Analyst | System Administrator |
| Business and Finance | Insurance Broker | Business Analyst |
| | Branch Manager | Tax Accountant |
| | Data Entry Clerk | Sales Director |
| Construction | Building Inspector | Foreman |
| | Plumber | Estimator |
| | Mechanic | Superintendent |
| Creative Design | Content Writer | Product Manager |
| | Copywriter | Digital Marketing Manager |
| | Sales Associate | Marketing Manager |
| Languages | Journalist | Interpreter |
| | Translator | Writer |
| Web Development | SEO Specialist | Full Stack Developer |
| | Content Managers | UI/UX Designer |
| | Content Specialists | Back-End Developer |
| Healthcare | Hospital Attendant | Dentist |
| | Caregiver | Psychiatrist |
| | Nurse | Cardiologist |
| Hospitality | Tour Guide | Hotel General Manager |
| | Room Attendant | Event Planner |
| | Travel Agent | Hotel Operations Manager |
Source: ie.talent.com
What do I need to work and migrate to Ireland?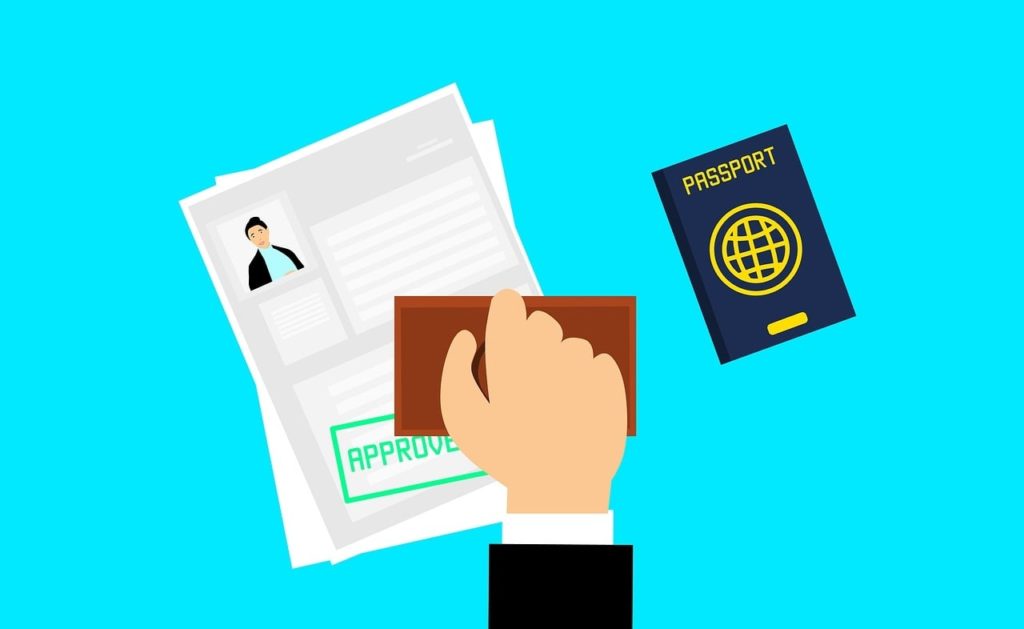 If you're from the EEA or Switzerland, you are in luck! You need nothing more than a passport and a national ID to study, work, or live there, as you have the right to freedom of movement.
However, if you're from outside of the EEA and Switzerland, you'll need a visa and an
employment permit if you intend to work in Ireland.
What are the visa requirements for Ireland?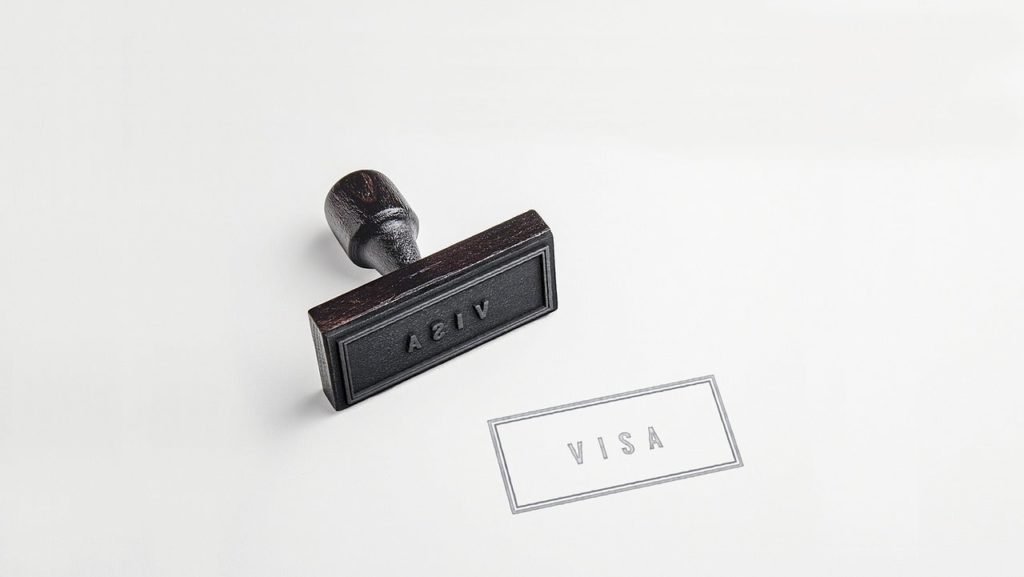 If you intend to work for less than three months in Ireland, you need to apply for a short-stay (C) visa. There are several short-stay visa options, and the right one for you depends on the specifics of your trip, such as:
Atypical Working Scheme
Company transfer within EEA or Switzerland
Short stay business visa
Unpaid internship
Performance or tournament visa
Join ship visa
Training visa
Conference or Event visa
Exam visa
On the other hand, you need to apply for a long-stay (D) visa if you are staying for more than three months. The long-stay visa options include:
Employment visa
Employment (scientific researcher) visa
Employment (Van der Elst) visa
Atypical Working Scheme
What do I need to get an employment permit for Ireland?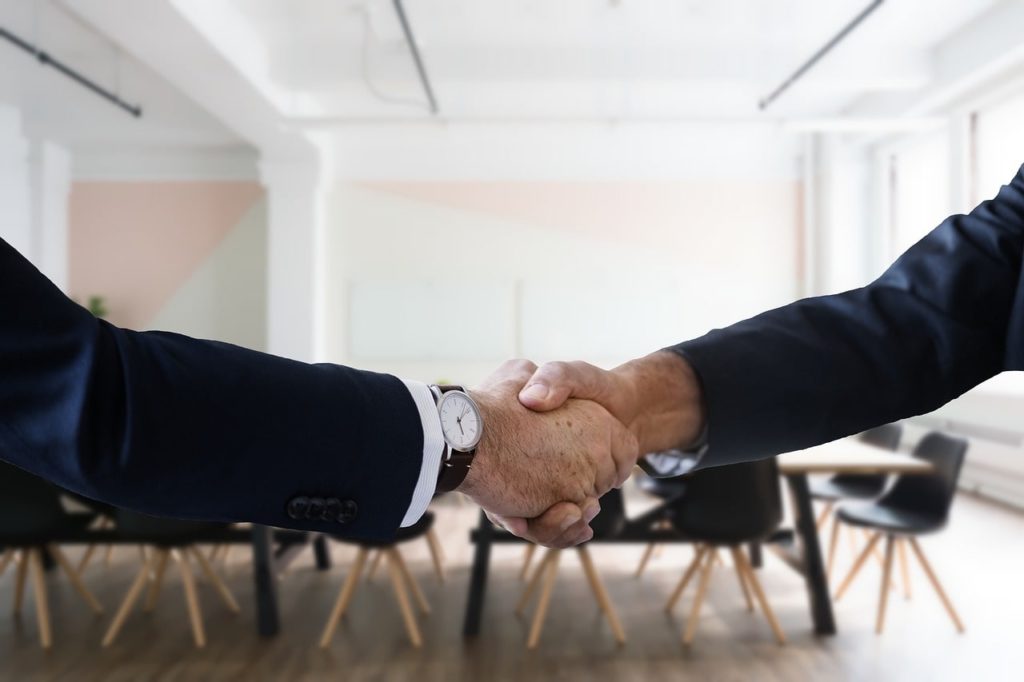 As part of the visa application, you must secure and present an employment permit.
You'll most probably be applying for either of the two most common ones, namely:
Critical Skills Employment Permit
General Employment Permit
So, how do you know which one you need?
You'll need a Critical Skills Employment Permit, if you are offered high-skill job (by a registered company or employer, for a minimum of two years) with:
On the other hand, you'll need a General Employment permit if your job:
Pays annually at least €30,000 (or €27,000 for certain circumstances)
Is not considered in the list of ineligible occupations
Was offered after the company or employer had conducted the mandatory Labour Market Needs Test
Was offered by a company whose workforce consist of at least 50% EU citizens
Either you or your employer can process the application to the Department of Enterprise, Trade and Employment (DETE). Also, take note that there is a processing fee of €1,000, but you'll get back 90% of it should your application be refused.
Is it expensive to live in Ireland?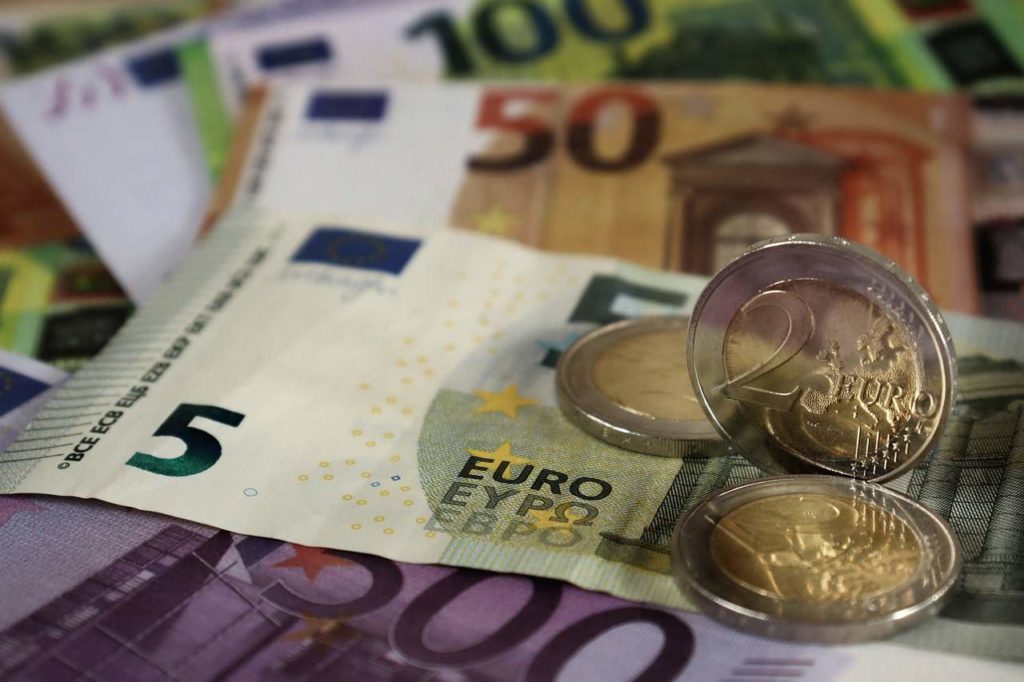 Ireland is a great place to live, but it can be quite expensive. In fact, Ireland is ranked the 16th most expensive country in the world!
According to Expatistan, for a single person, the cost of living in Ireland is around €4,167 monthly. On the other hand, for a family of four, the cost of living is estimated to be €5,573 per month.
How much does it cost to rent in Ireland?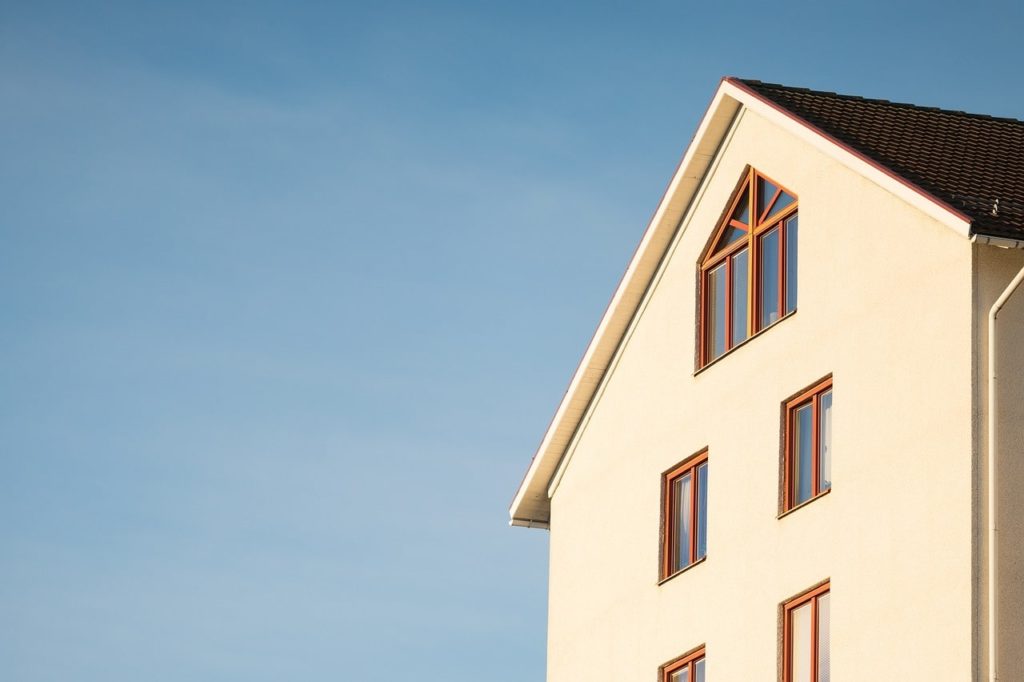 Rental rates in Ireland vary depending on the location, size, and condition of the property. As a rule of thumb, the nearer you are to the city center, the more expensive your rent would be.
| Type of Accommodation | Monthly rent |
| --- | --- |
| One-Bedroom Apartment (in the city center) | $1,439.64 |
| One-Bedroom Apartment (outside city center) | $1,252.04 |
| Three-Bedroom Apartment (in the city center) | $2,500.32 |
| Three-Bedroom Apartment (outside city center) | €1,996.03 |
Source: Numbeo 
If you're considering buying a house, keep in mind that the cost of buying property in Ireland can be high, especially in desirable locations. 
It's also important to note that you won't be paying for the property itself only, but also other related costs like stamp duties, legal fees, and home insurance.
Below are some estimated costs for buying a house in Ireland.
You might ask, is it easy to get a mortgage in Ireland? 
Generally, it is quite challenging to get a mortgage in Ireland, more so if you are an expat or a non-Irish national.
The main reason for this challenge is that lenders consider expats to be high-risk borrowers. It could be difficult to verify an expat's credit history or employment history, for example.
Although challenging, getting a mortgage in Ireland is absolutely possible, as long as you're able to comply with their numerous checks and requirements, such as bank statements, proof of legal residence, and employment history, among many others.
How much are utilities in Ireland?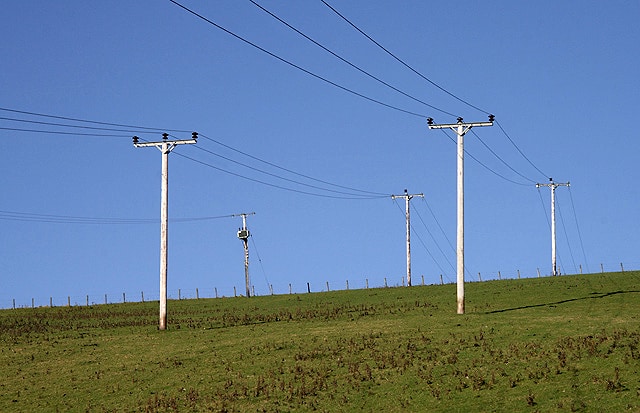 Just like any other country, utilities are another factor to consider. Ireland fares quite well in terms of average expenses as indicated below:
| Type of Expense | Average Monthly Cost |
| --- | --- |
| Utility bills (electricity, heating, gas, etc.) for an 85 sq. m. flat | $220 |
| Utility bills (heating, electricity, gas, etc.) for an 45 sq. m. flat | $173 |
| Internet Connection (8 mbps) | $44 |
Source: Expatistan 
How much are goods and services in Ireland?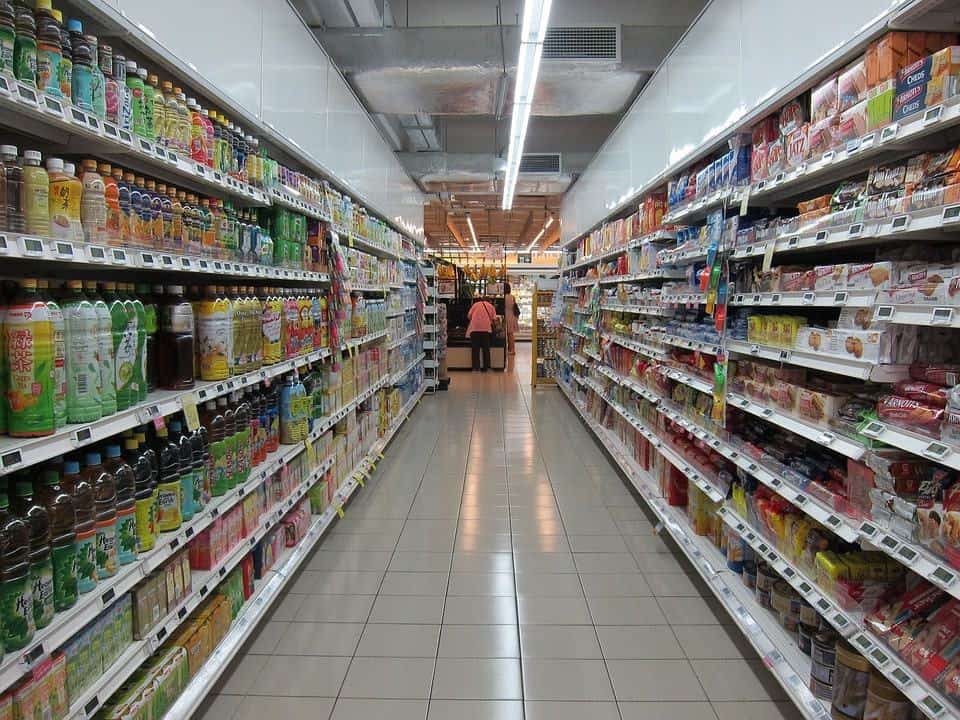 When we talk about goods, we mainly refer to grocery items, like food, personal care products, and household items.
We have a list below of the estimated costs for common grocery items. But, do note that the actual prices of these items vary, depending on factors like quality, product brand, and the store where you're buying them.
| Item | Average Cost |
| --- | --- |
| Eggs (large, one dozen) | $4.51 |
| Bread (good for two people, for one day) | $1.54 |
| Whole fat milk (1 liter) | $1.49 |
| Chicken breast (boneless, ½ kilo) | €5.58 |
| Apples (one kilo) | €2.42 |
| Cold medicine (e.g. tylenol, coldrex, frenadol, etc.) good for 6 days | €5.28 |
| Toilet paper (four rolls) | €3.12 |
| Toothpaste (one tube) | €2.54 |
| Hair shampoo (400 ml) | €6.00 |
Source: Expatistan
On the other hand, when we talk about services, we refer to personal care services, which are essential to one's overall health and wellbeing. Refer to the table below for the estimated costs of common services.
| Service | Average Cost |
| --- | --- |
| Gym membership (monthly) | $50 |
| Haircut | $21 |
| Visit to private doctor (15 mins) | $62 |
Source: Expatistan
Leisure Costs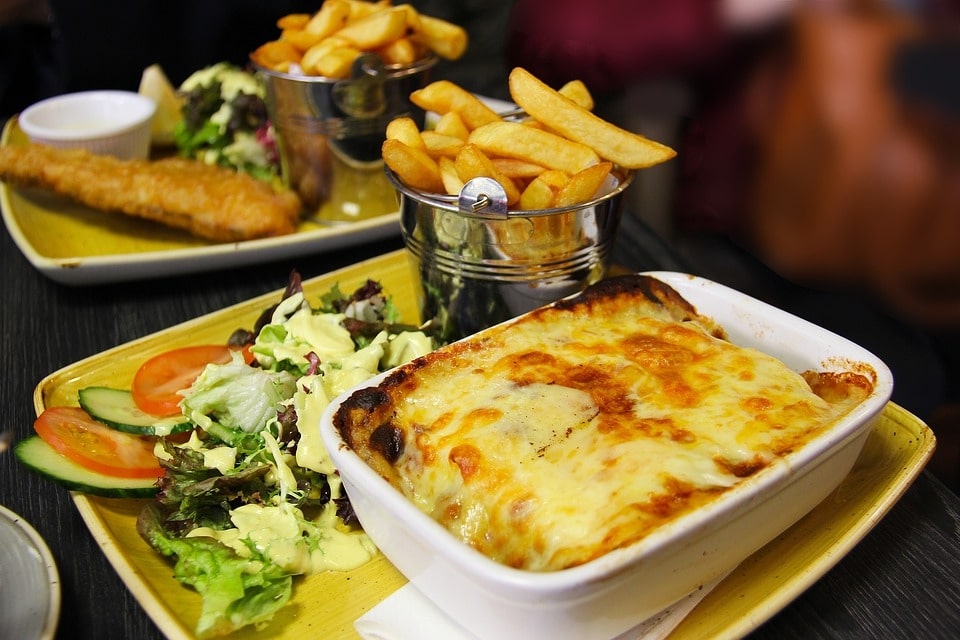 With Ireland's pub culture, there's absolutely no way that you're not spending at least a night or two out drinking. And trust us when we say that even the restaurants you see right across you can be difficult to pass up.
So, make sure you've got your wallet ready in case you end up in these dire (but totally worth it) situations!
To give you an idea, we have prepared a list below of some common leisure expenses.
| Item | Average Cost |
| --- | --- |
| Fast food restaurant | $10.00 |
| Basic lunch menu | $16.00 |
| Meal at decent restaurants | $83.00 |
| Cocktail drink | €13.00 |
| Glass of beer (500 ml) | €7.00 |
| Cappuccino | €3.59 |
| Cigarettes (one package) | €16.00 |
Source: Expatistan
Note that the above are just estimates. The actual costs can vary depending on the location, the place's level of luxury, and your eating and drinking habits!