The Majestic Mountains of Killarney: Scenic Hikes and Walks
When planning a visit to Killarney, you may be curious about the mountains in the area and the experiences they offer.
Killarney is nestled among stunning mountains within the UNESCO Biosphere Reserve of Killarney National Park, spanning 10,000 hectares of diverse landscapes, from lakes to woodlands and waterfalls.
In this article, we'll introduce you to some of the most popular and accessible mountains in Killarney and give you some tips on how to enjoy them.
What are the notable mountains surrounding Killarney?
Some of the notable mountains surrounding Killarney, Ireland are Carrantoohil, Purple Mountain, and Torc Mountain. These mountains offer stunning views of the Lakes of Killarney and the Killarney National Park.
Carrantoohil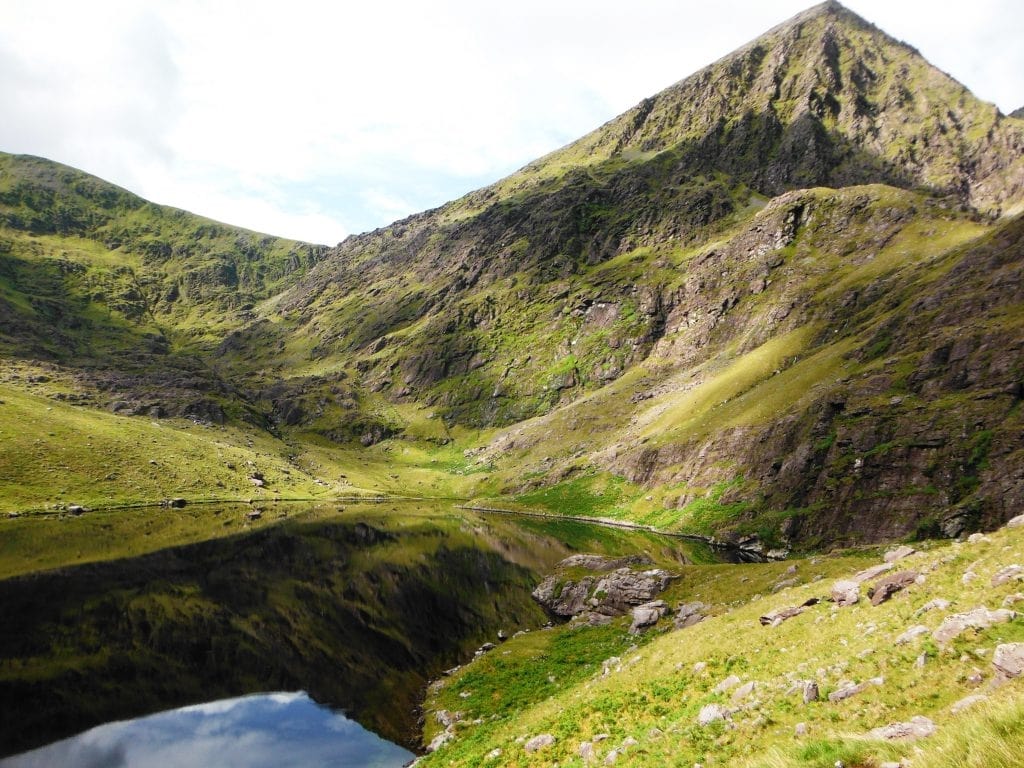 Location: Carrantoohil is part of the MacGillycuddy's Reeks range in County Kerry, near the town of Killarney. 
Elevation: 1,038 metres (3,406 feet) 
Carrantoohil is the highest mountain in Ireland, standing at above sea level. It's a challenging but rewarding climb for experienced hikers, offering stunning views of the surrounding landscape and the lakes below.
The most common route to the summit is via the Devil's Ladder, a steep and rocky gully that requires some scrambling and care. Alternatively, you can take the longer but less steep Zig Zag route or the more scenic Brother O'Shea's Gully route.
Whichever route you choose, make sure you are well prepared with proper clothing, footwear, map, compass, and water. You can also book a guided hike with a local company such as Kerry Climbing if you prefer.
Torc Mountain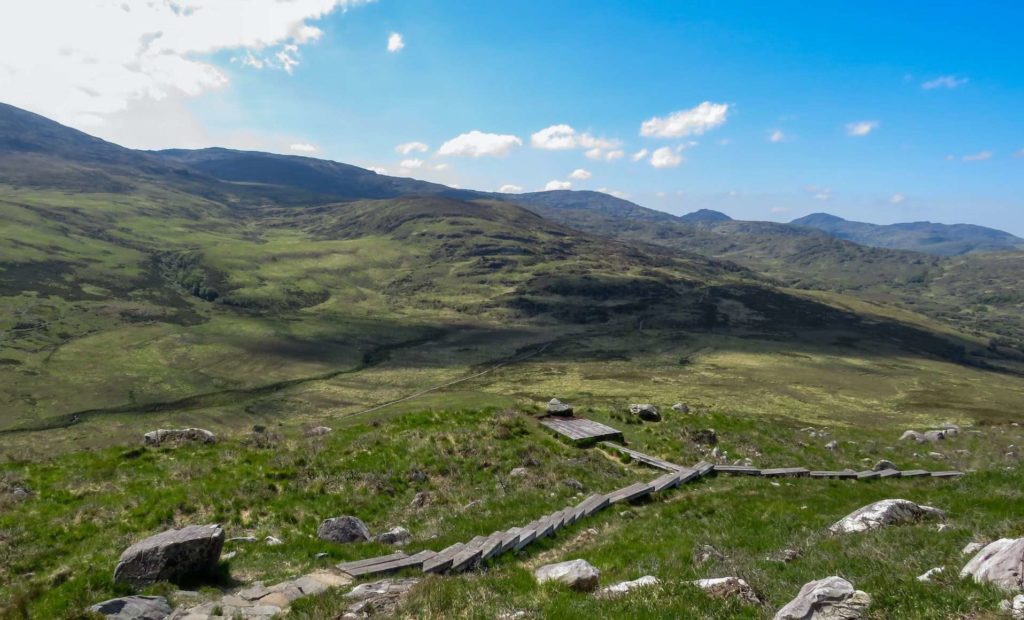 Location: A short distance of 7km separates Torc Mountain from the heart of Killarney. You can reach it by car in 25 minutes or by bike in 35 minutes from the town.
Elevation: 535 metres (1,755 feet)
Torc Mountain is a more moderate and family-friendly option for hiking in Killarney.
The mountain has a well-marked trail that leads to the top. The trail starts from the upper car park on the N71 road and takes about two hours to complete.
Along the way, you'll pass the Torc Waterfall, a beautiful cascade especially impressive after heavy rain. The summit of Torc Mountain offers panoramic views of the lakes, woodlands, and mountains of Killarney.
You can also see the Gap of Dunloe, a narrow valley that separates the MacGillycuddy's Reeks from the Purple Mountain Group.
Purple Mountain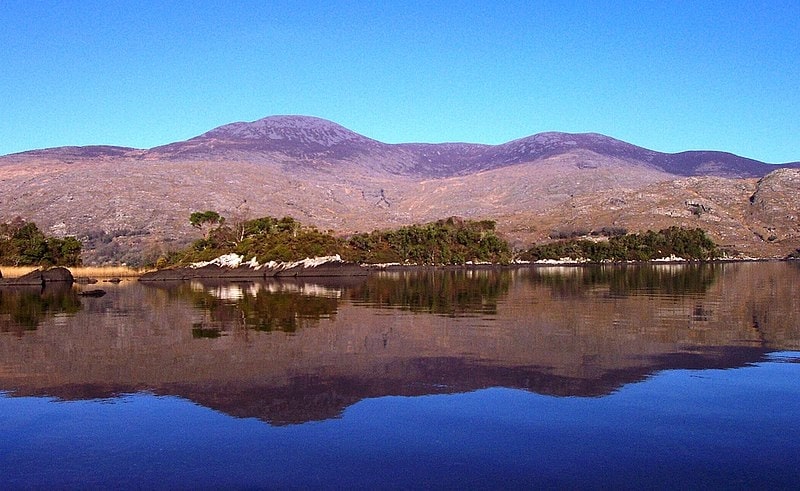 Location: The Purple Mountains are a range of hills in County Kerry that separate the Gap of Dunloe from the Black Valley. They're part of the Macgillycuddy's Reeks, the highest mountain range in Ireland. 
Elevation: 832 metres (2,730 feet)
Purple Mountain is another prominent peak in Killarney, named after the purple hue of its heather-covered slopes. It forms part of the Purple Mountain Group, which includes Tomies Mountain and Shehy Mountain.
Purple Mountain is best accessed from the Gap of Dunloe, where you can park your car and walk or cycle along the scenic road that follows the river and passes by several lakes.
From there, you can take a steep path that climbs up to Glas Lough, a small lake at the base of Purple Mountain. The path then continues to ascend to the summit, where you will be rewarded with spectacular views of Killarney National Park and beyond.
The descent can be done via the same route or via a different path that leads to Tomies Wood, a native oak woodland that is home to many birds and animals.
What are the best spots for walking or hiking in Killarney?
The Kerry Way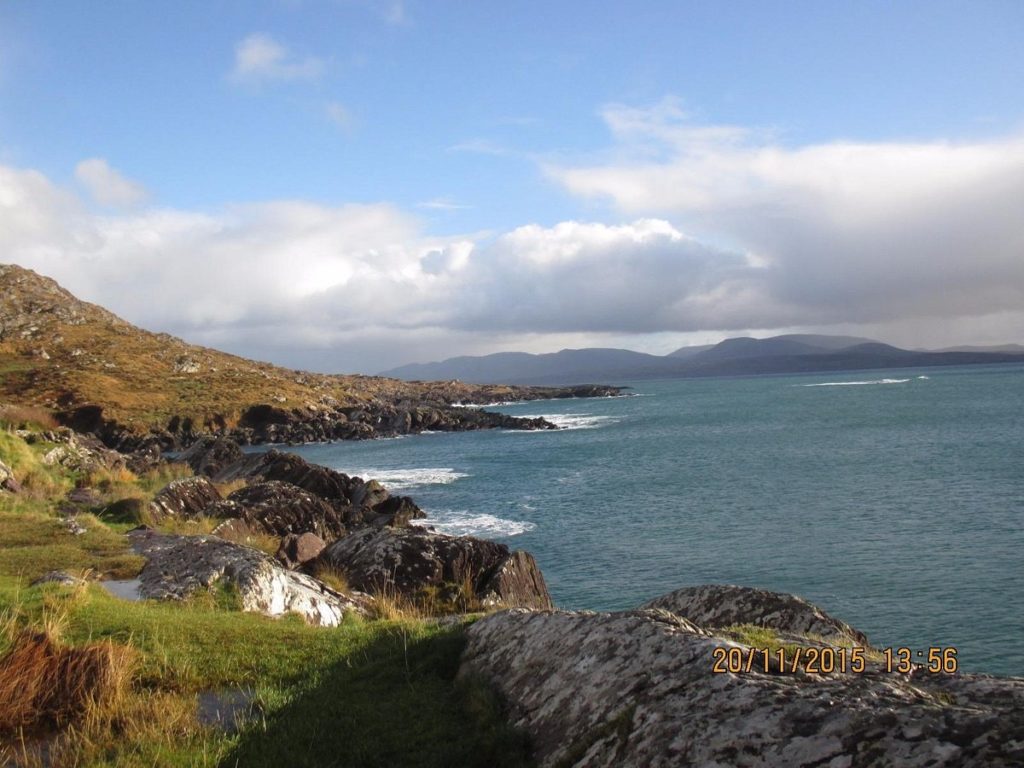 Are you looking for a challenge? Then you might want to try the Kerry Way, a long-distance hiking trail that covers 214 km (133 m) of scenic terrain.
This is not a hike for beginners or casual walkers, as it requires stamina, endurance and preparation.
The trail is divided into nine segments that can be completed in nine days, but you might want to take some breaks along the way to rest and enjoy the views.
Knockreer Circular Walk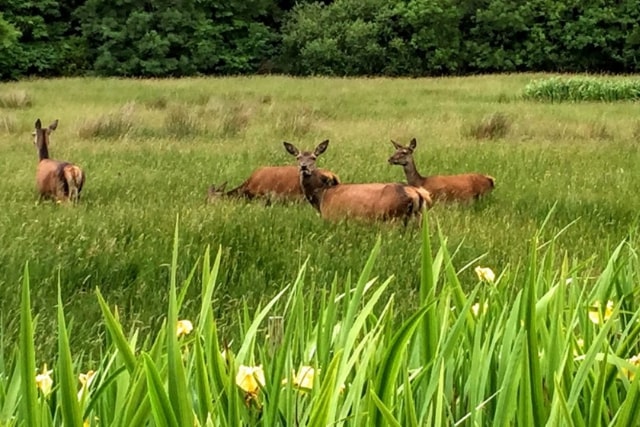 A short and scenic loop in Killarney National Park, the Knockreer Circular Walk offers a glimpse of the park's natural beauty and wildlife.
The 5km trail is paved and suitable for both walkers and cyclists, with moderate hills to challenge you. You can enjoy stunning views of Lough Leane and the MacGillycuddy Reeks from the higher points of the trail.
The walk takes about two hours to complete, and you might spot some red deer roaming in the park.
A perfect way to end your hike is to visit Deenagh Lodge, a charming thatched cottage café at the park entrance. This is where the trail begins and ends, and you can treat yourself to delicious snacks and drinks.
MacGillycuddy's Reeks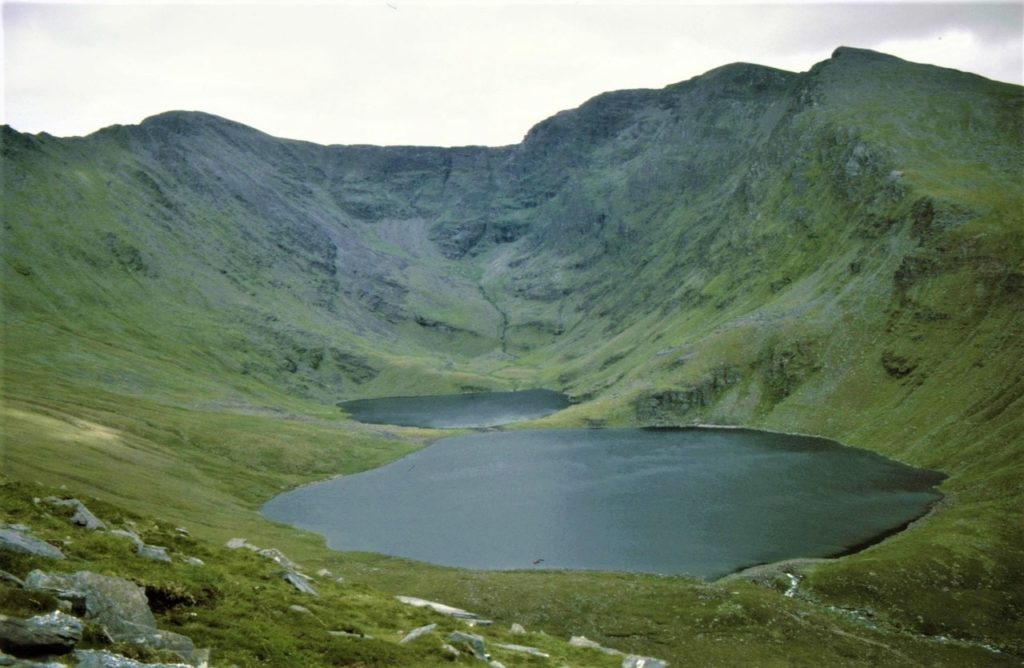 A challenging and rewarding hike awaits you in the McGillycuddy Reeks, the highest mountain range in Ireland. You can choose from 11 peaks, each with its own unique scenery and terrain.
For the ultimate adventure, you can try to conquer them all in one go, covering 18 km (11.1 miles) of very difficult trails. Only the most experienced hikers can complete this feat in 10 hours.
The hike begins with Caher West Peak, which stands at 973.4 m (3,193 ft) and continues through the rest of the summits, finishing at the Gap of Dunloe.
Muckross House to Torc Waterfall Lake Loop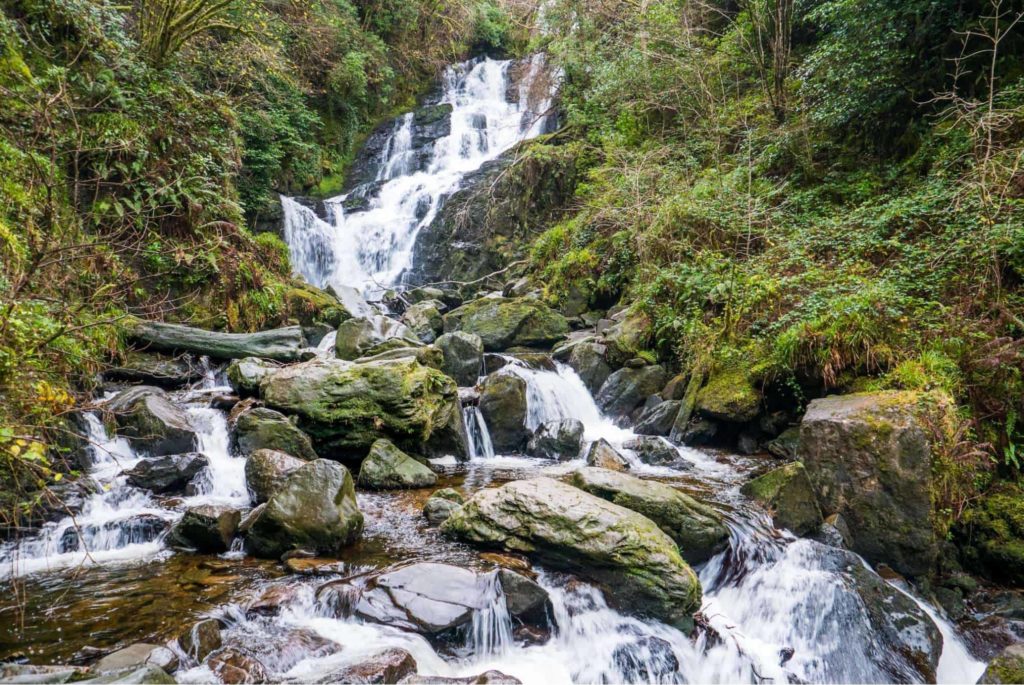 A rewarding and moderately difficult walk for families is the Old Boathouse Trail, which starts from the parking lot of Muckross House, 6km away from the town center of Killarney.
You'll need about two hours to complete this trail, which offers stunning views of the mountains, meadows, Middle Lake and the limestone cliffs of Dundag Point.
The trail goes uphill through the forest until you reach a series of stone steps that take you down to the spectacular Torc Waterfall, which is 18m high. From there, you'll follow the Lake Loop back to the parking lot at Muckross House.
Gap of Dunloe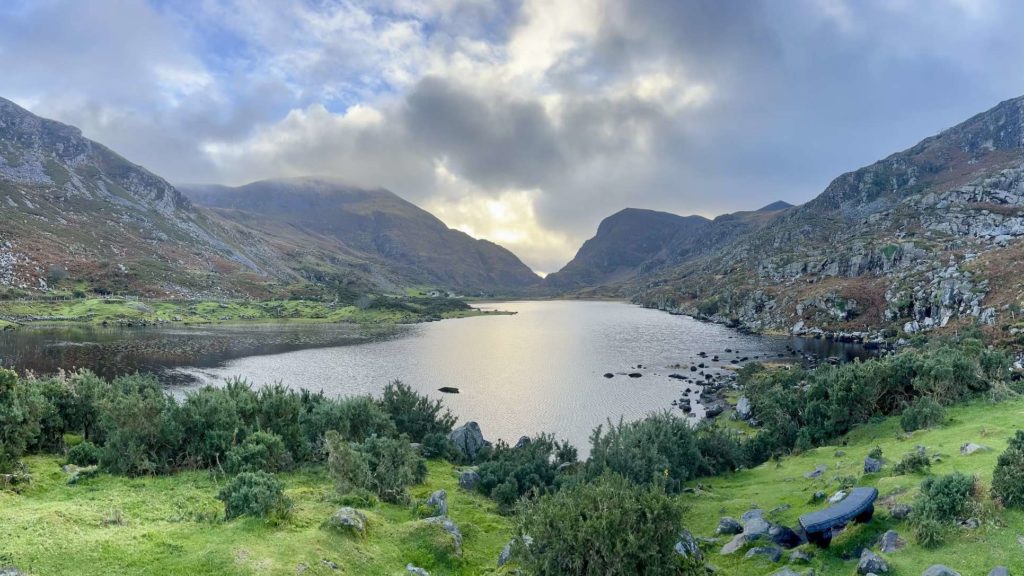 The Gap of Dunloe, a scenic valley carved by glaciers, connects the town with the stunning Killarney National Park and its three lakes.
Many people consider this hike to be the ultimate way to experience the beauty and wilderness of Kerry.
You can choose from different options to start your journey, such as horseback riding, cycling, or taking a horse-drawn cart.
The hike itself is about 11 km (6.8 miles) long and can take up to five hours to complete. It's not suitable for beginners or those with low fitness levels, as it requires stamina and skill.
Ross Island Mining Trail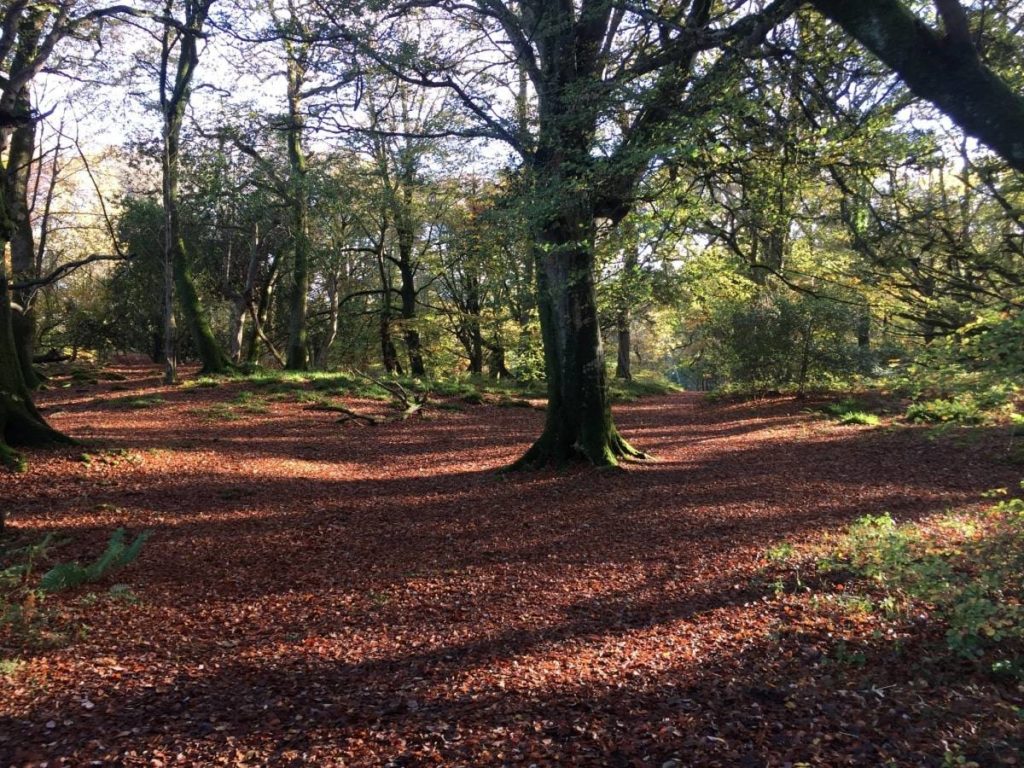 Ross Castle, a 15th century fortress with amazing views of the MacGillycuddy Reeks, stands on the eastern shores of Lough Leane.
You can park your car at the castle and get a map of the Ross Island Mining Trail, which takes you around the oldest metal mines in western Europe and the earliest ones in Ireland.
This 3km loop is a treat for history lovers, showcasing 17 stops of ancient mine ruins, encampments, rare trees, and plants, and can be completed in approximately 1.5 hours.
The Blue Pool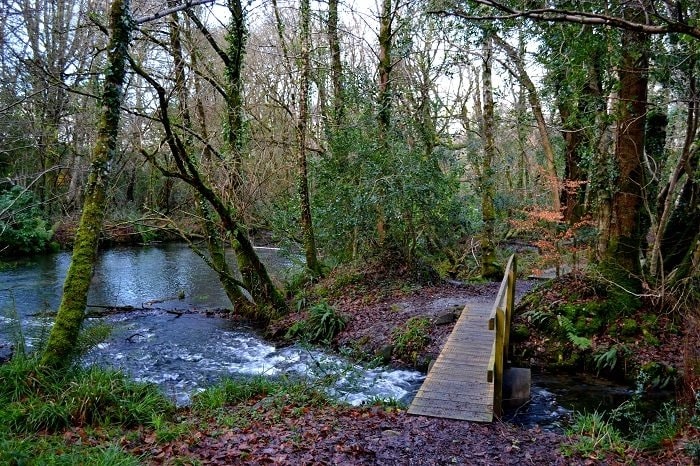 Exploring the Blue Pool trails is a great way to enjoy nature without spending too much time or energy. Located near the Muckross Park Hotel, these scenic paths are easily accessible from popular attractions and transportation hubs.
The trails consist of two loops, the Cloghareen and the Blue Pool Nature Trails, which offer a similar difficulty level and ambiance, and share a section along the way, allowing you to choose either one or both to experience the beauty of this area.
The highlight of these trails is the pool itself, which is a lovely spot to relax and have a snack on a warm summer day.
Blue Pool trails are suitable for people of all ages and abilities, as they are only 2.5km (1.5 miles) long and graded as "easy." You'll feel like you are in a different world as you walk among the trees and flowers.
The Old Kenmare Road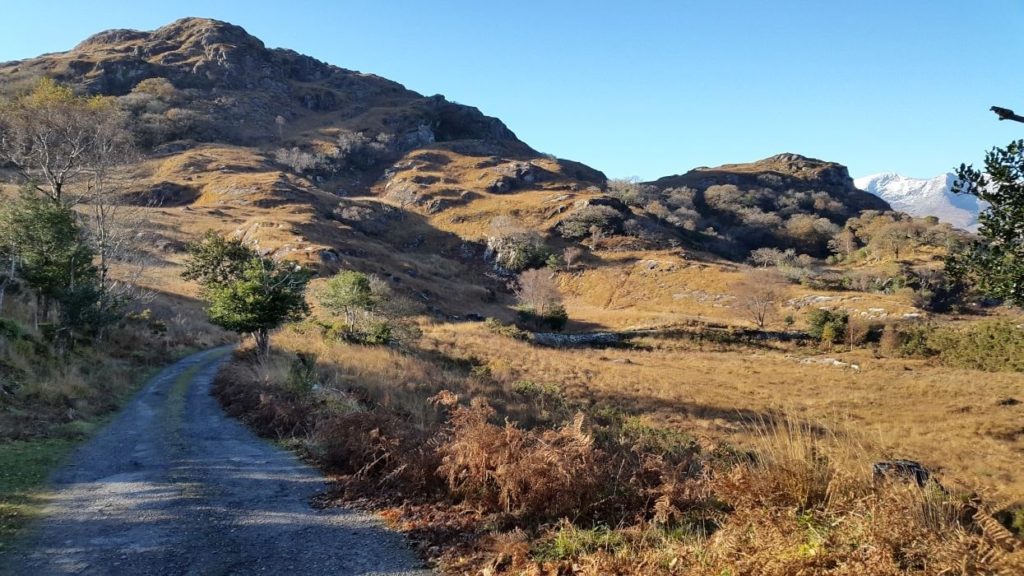 Experienced hikers often choose the Torc to Incheens trail, also called Old Kenmare Road. This two-hour hike is among the top Killarney walks and is part of the Kerry Way, passing through the highlands of Killarney National Park.
You start at the Upper Torc car park and follow the Old Kenmare Road over a wooden bridge that crosses the Owengarrif River. Then, you turn left and walk along a shady forest path.
The trail has a wooden boardwalk, river stones, and some muddy, rocky parts, so you need to wear hiking boots. You go down a steep slope and reach the public road, where you turn right to return to Derrycunnihy Church.
You can park a second car at the church car park to finish your walk here. Or you can continue from here to The Mass Path if you want a longer hike.
The Devil's Ladder Trail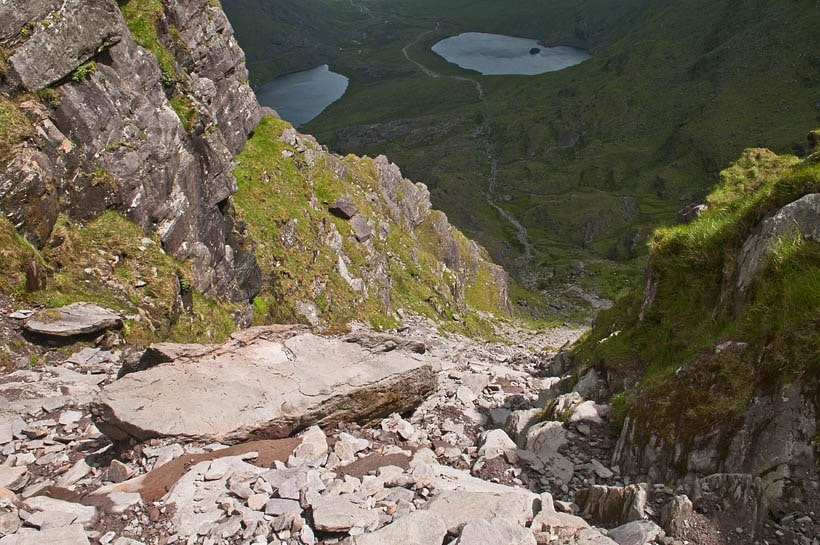 The most popular way to hike Carrauntoohil Mountain is the Devil's Ladder route, also known as the 'tourist route.'
It's the shortest and most direct route, but also the most difficult. It takes 4 to 6 hours to complete the 12km trail with loose rocks and steep sections.
The Devil's Ladder route starts from Cronin's Yard and follows a clear path into the scenic Hags Glen, a valley with lakes on both sides.
You'll cross the Gaddagh River on stepping stones and see Carrauntoohil mountain looming ahead. The views are stunning, but the hike is challenging!
The Mass Path
This 1.5-hour route begins with a thrilling descent into a green forest from the parking lot at Derrycunnihy Church.
You'll follow old wooden stairs and explore the wilderness of ancient oaks, streams, and ruins. Be prepared with good walking gear, as the ground is rough and wet in winter.
You'll join a wider track, called the Mass Path, that runs along the Upper Lake and offers stunning views of the mountains to Lord Brandon's Cottage. You may spot a rare white-tailed sea eagle on your way, so watch for it.
In summer, you can enjoy a coffee at the café in Lord Brandon's and admire the lake scenery. To finish your day in style, take a boat ride back to Killarney, across the lakes to Ross Castle.
Tomies Wood and Lough Leane Loop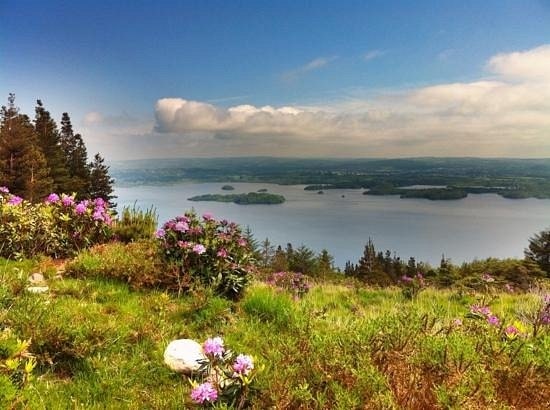 A visit to Lough Leane, the biggest of Killarney's three lakes, is always a good idea. The 7.2-km loop trail near Muckross offers a moderate difficulty level and takes approximately 2 hours and 12 minutes to complete on average.
The trail goes through the forest next to the loch, where you can see O'Sullivan's Cascade, a lovely waterfall that was said to flow with whiskey once. Then it leads you to the edge of the loch and back through the forest to where you started.
The trail can be rough and rocky sometimes, so wear good boots that can handle it. You should also bring waterproofs, warm clothes, and water and snacks because the weather can change quickly.
When you finish your walk, you can head to Killarney to shop, eat, and drink.
How to prepare for a hike?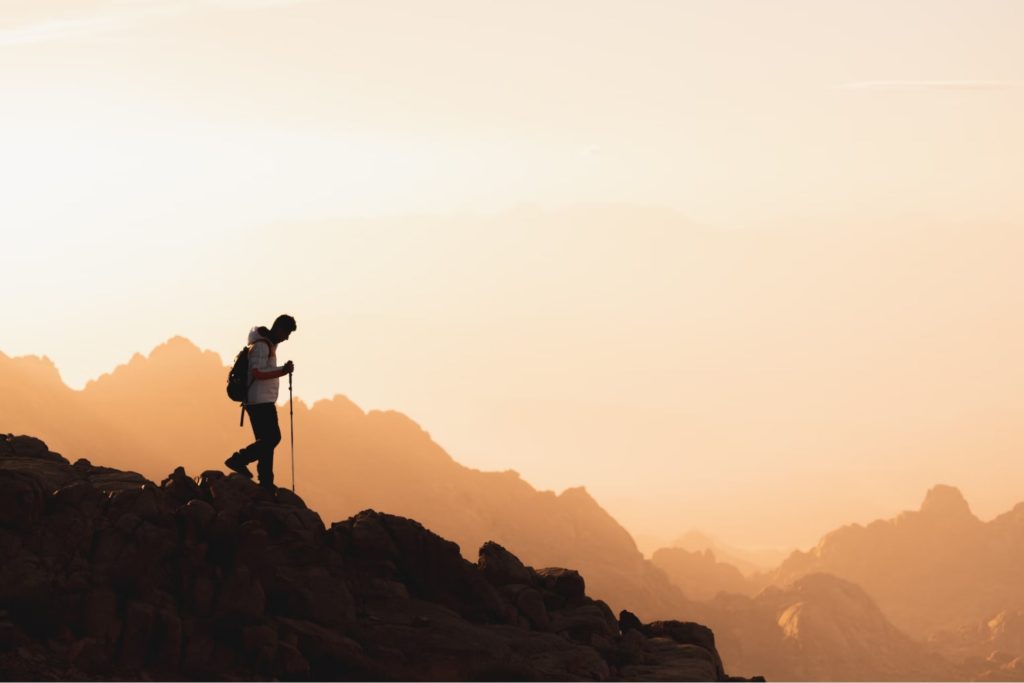 Plan your route
Choosing a hiking trail depends on several factors, such as your time, distance, elevation, transport, and season. You should pick a trail that matches your fitness level and the weather conditions.
A high altitude or steep terrain will make the hike harder and longer. Some trails may not be open all year round or may require extra logistics.
Prepare yourself physically for your hike
You need to train your body and mind to get ready for hiking. Here are some tips to help you:
Walk and hike regularly for a month before your trip. This will improve your stamina and endurance.
Wear your hiking boots and backpack on your walks. This will help you break them in and get used to the weight.
Do some strength training and swimming. This will build your muscles and relieve For hard hikes, do some specific exercises to boost your core, legs, back, and cardio. This will make you more agile and balanced.
Warm up before any activity with dynamic stretches. This will prevent injuries and cramps.
Pack your essentials
Depending on the length and difficulty of your hike, you may need different items. But some basics are: water, snacks, map, compass, first aid kit, flashlight, whistle, knife, matches, sunscreen, hat, sunglasses, insect repellent and rain gear.
Wear appropriate clothing and footwear
Synthetic or wool fabrics are better than cotton because they keep you dry and warm. You can layer them and change them according to the weather and temperature.
You need hiking boots or shoes that fit well, are strong and have good grip. Make sure you wear them a few times before your hike.
Follow the trail etiquette
Trail etiquette is important for hikers to respect nature and other people. A simple rule is to stay on the marked paths and avoid creating new ones.
Another tip is to yield to uphill hikers and let them pass first. Finally, hikers should pack out what they pack in and leave no trace behind.
Have fun
Hiking is a wonderful way to connect with nature and yourself. Enjoy the views, take pictures, breathe deeply and appreciate the beauty around you.