Luxury Living in Cork: The Top Posh Areas to Consider
Cork is where luxury finds its cozy corner and if you're in the mood for a bit of that posh life, it can lead you there.
From classic old streets to shiny new waterfront spots, this city is where you can live in style and feel all fancy.
So, let's take a little tour and discover Cork's most upscale and desirable neighborhoods!
What are the poshest areas to live in Cork?
The poshest areas of Cork are Kinsale, Ballincollig, Douglas, Rochestown, Blackrock, Crosshaven, Blarney, Montenotte, and St. Lukes. These are the places where you can find luxury houses, golf courses, and exclusive clubs.
Kinsale
Kinsale is the top choice for retirees according to the Irish Examiner, offering fine food, lovely walks, and sea dips all year round. It's a smashing spot to settle down.
No worries about finding a place to live here, they have a variety of homes for all budgets. Plus, it's not just beautiful, but also packed with history – you can explore the 1601 Battle site or visit Charles Fort, the Courthouse, and St Multose Church.
You can enjoy wandering through Kinsale's narrow streets, browsing shops, and savoring coffee and cake in its cafes. Nearby attractions include the Old Head of Kinsale and Blue Flag beaches like Garretstown and Garrylucas.
Water-based activities, from whale watching to angling, are readily available. Kinsale's proximity to Cork Airport, just 30 minutes away, makes it convenient for travelers.
Pro Tip:

For a truly awe-inspiring golf experience in Kinsale, visit the Old Head Golf Links. Perched on a clifftop south of town, this exclusive club offers stunning holes like the par-four 4th and par-five 12th, both with ocean views.
Douglas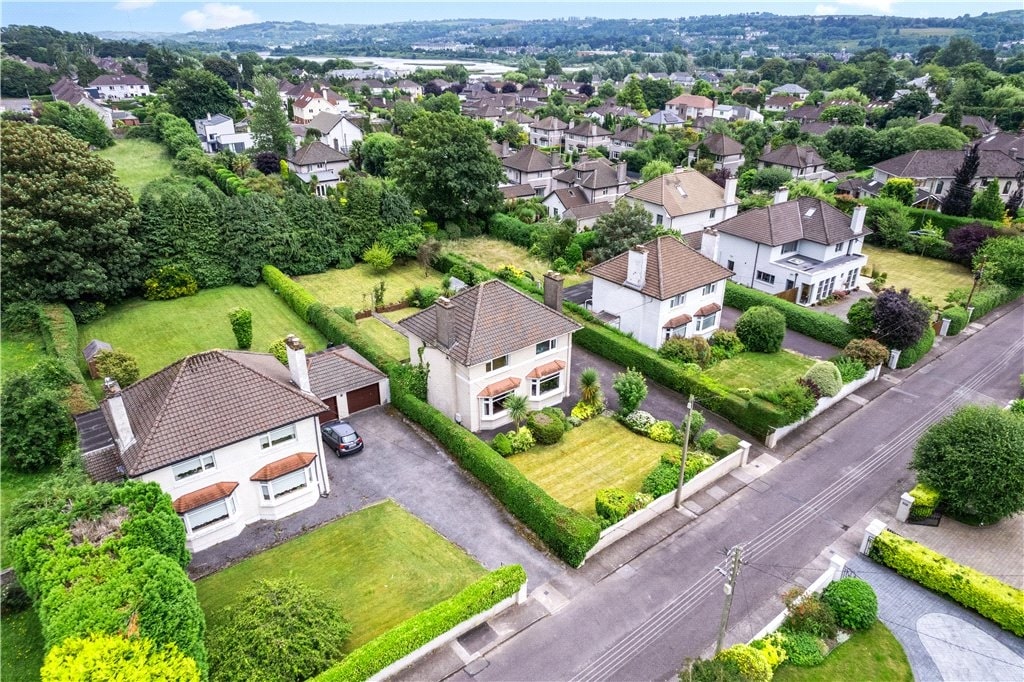 You simply must consider Douglas, a charming suburb just a stone's throw away from Cork City. It's a splendid place to live, with over 20,000 refined people enjoying the perks of urban life in a cosy village setting.
You'll be enchanted by the historic "big houses" that grace the suburb, some of which have been converted into posh venues for your pleasure. Douglas has the finest pubs and restaurants in the area, as well as two chic shopping centers and a delightful weekly farmers' market.
If you're feeling sporty, you'll find plenty of options in Douglas, from golf courses to sports clubs and facilities. And don't forget the stunning coastline and holiday spots nearby, perfect for a weekend getaway.
Of course, living in Douglas comes at a price, but it's well worth it for the quality and convenience. Plus, you can easily hop on a bus to the city center or choose from a range of excellent schools for your children.
Pro Tip:

Revel in an idyllic stroll through Douglas, savoring the allure of old houses on Douglas Road, strolling through Ballinlough park, and discovering the secluded 'Mangla' woodland path, a hidden gem connecting Douglas village to Donnybrook.
Rochestown
Rochestown, a prestigious Cork suburb, offers a luxurious lifestyle with its upmarket reputation and impressive homes. It's a peaceful and picturesque place with lovely green fields and calm streets, but don't worry, there's plenty to keep you entertained.
Rochestown offers numerous dining options in nearby Douglas and Passage. Its rich history is evident through places like Oldcourt Woods, which played a pivotal role in the Civil War.
The area seamlessly combines urban convenience with a rural ambiance. Its properties are known for their high desirability and come at a premium price, reflecting Rochestown's exclusivity.
Residents enjoy a countryside feel in this family-friendly community while being just a short drive away from Cork City's amenities and road networks. The area's prime location allows a 15-minute commute into the city.
Pro Tip:

Take advantage of the rural feel while being only a short drive away from city amenities, such as the Dunnes at Douglas Court, Tesco Extra, and M&S at Douglas Village, for your shopping needs.
Blackrock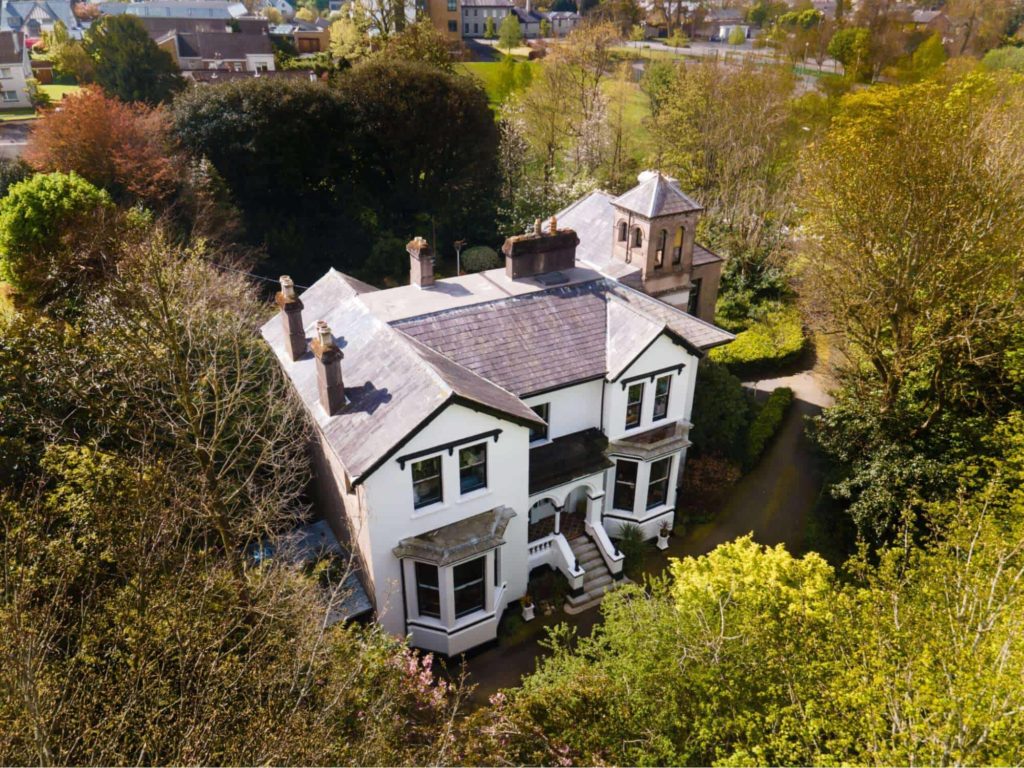 Blackrock in Cork offers a posh and picturesque lifestyle with a prime waterside location. Known for its vibrant community, this affluent area boasts a mix of sports activities, especially hurling.
Although homes in Blackrock are pricey, they're worth it, as it is one of the most sought-after areas in Cork. Additionally, getting to the city centre is a breeze, whether you walk for an hour, drive for 15 minutes, or hop on a bus for 20 minutes.
Dining options include the Castle Cafe, renowned for its sausages, and the Natural Foods Bakery. The Blackrock Inn is a popular gastropub, offering a lively atmosphere and sports activities.
Pro Tip:

Embrace the strong community spirit in Blackrock by engaging in local sports like GAA, rowing, soccer, and rugby.
Crosshaven
Crosshaven, once a tranquil seaside village, has transformed into a vibrant community with a diverse range of residential options, driven by developments like Brightwater and Drakes Point.
You'll never get bored in Crosshaven breathtaking coastal lifestyle and attractions like Camden Fort Meagher, a restored coastal artillery fort, and scenic walks such as the old railway walk and the Cliff Walk.
Located just a 35-40 minute drive from Cork City and Airport, Crosshaven's laidback charm and seaside appeal make it an attractive destination.
Pro Tip:

Join the historic Royal Cork Yacht Club, founded in 1720. This club provides exclusive access to the local maritime community and enhances your experience of this village by the Cork harbor.
Blarney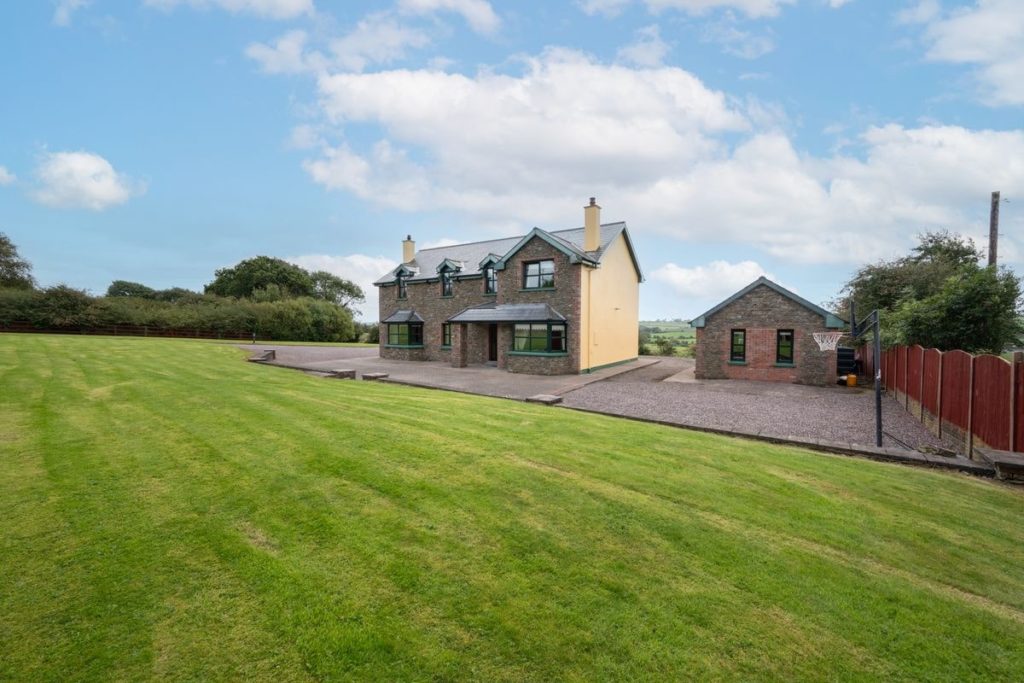 Blarney, affectionately known as "the biggest little village in Ireland," is a beautiful village just 8km from Cork City, offering an idyllic base for exploring Cork and Kerry.
Its well-preserved village square is a charming focal point, surrounded by history and Tudor-style architecture.
Additionally, Blarney features the acclaimed Blarney Golf Resort, a course designed by golf legend John Daly. Its sylvan location and proximity to Cork City have made Blarney increasingly popular among buyers.
Pro Tip:

Don't miss shopping at the world-famous Blarney Woollen Mills, established in 1824. This renowned craft shop offers high-quality products, making it a must-visit for those seeking a luxurious lifestyle in Blarney.
Montenotte and St. Lukes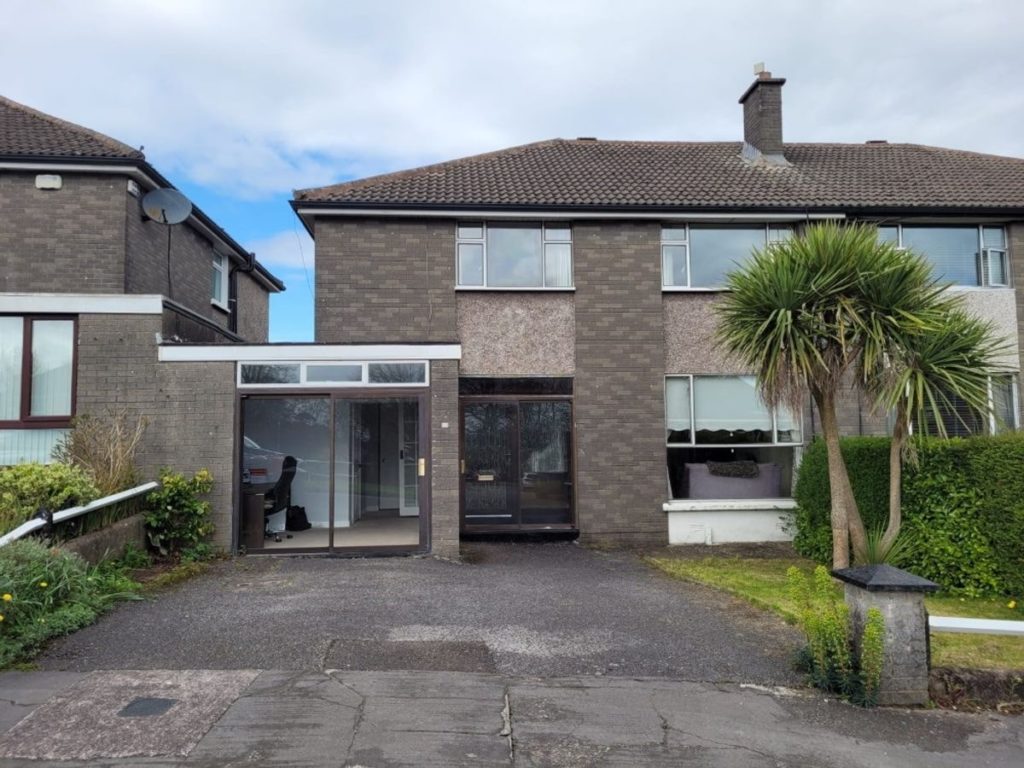 Montenotte and St. Lukes, located on Cork City's north side, offer an affluent lifestyle with a rich history and modern amenities. These areas are known for their elegant Georgian and Victorian houses, attracting those who appreciate period properties.
With beautiful views, easy access to the city center, and a growing demand for sophisticated urban living, these neighborhoods have witnessed a surge in popularity.
There's also loads of cool stuff to do and see, like the Montenotte Hotel and St. Luke's music venue. They have a lot of history and culture, and they're very trendy right now.
You can get around easily by bus or train, and there's plenty of options for fun and leisure. Residents enjoy a range of activities, from walks and historical sites to sports clubs and dining options.
Pro Tip:

Visit The Glasshouse at the Montenotte Hotel, which offers stunning panoramic city views. Enjoy classic cocktails shaken by the hotel's mixologists in the Art-Deco cocktail bar.