8 Fun Things to Do in Kilkenny for Adults
Kilkenny is a city in Ireland with a rich history and culture, that's why we've listed some fun things to do in Kilkenny for adults for you to enjoy while you're here.
Be it a visit to a theme park, a try at skydiving, or a visit to castles and scenic historic infrastructures, we'll give you an idea which activity is best to try!
Ready? Let's begin the adventure!
What are the fun things to do in Kilkenny for adults?
These are some of the fun things to do in Kilkenny for adults:
Visit the Historic Kilkenny Castle
Try Hurling
Tour Kilkenny's Distilleries
Dine at Local Irish Restaurants
Learn About Reptiles at the National Reptile Zoo
Explore the Medieval Mile
Do Shopping and Support Local Producers
Relax and Treat Yourself
We'll give you an idea for each activity below. So if you're ready to explore, let'g begin the virtual walk!
Visit the Historic Kilkenny Castle

Kilkenny Castle is one of the popular attractions in Ireland because it houses history, art, and culture of over 800 years. It's a tourist spot for children and adults alike, and it's open every day all-year round!
You can book your ticket online on its website and choose whether you want a self-guided visit or a guided tour. A ticket won't cost you over €12 per head, and differently abled individuals get to enter for free!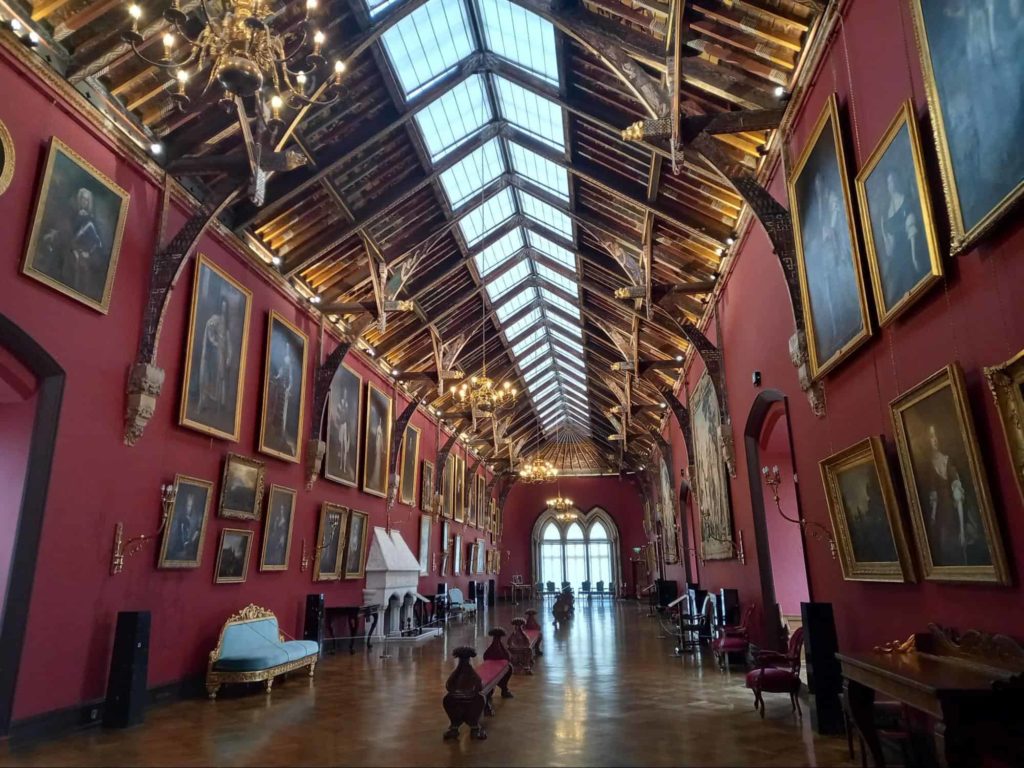 You can check out its museum featuring collections of the prominent Butler family, tapestries, and other art objects. With the guided tours, you'll learn more about the restored rooms, medieval foundations, its West Tower, and the Ducal Palace Exhibition.
There are well-researched exhibitions that are presented for months here that adults can also enjoy. These cover stories of Kilkenny's evolution, the Norman's arrival, last Marquesses of Ormonde's lives, and some wallpaper archives.
A quiet time touring the library, bedrooms, and drawing rooms is also a good activity here for adults. Its design is also worthy of appreciation having been renovated several times to include architecture of different periods like the Victorian era.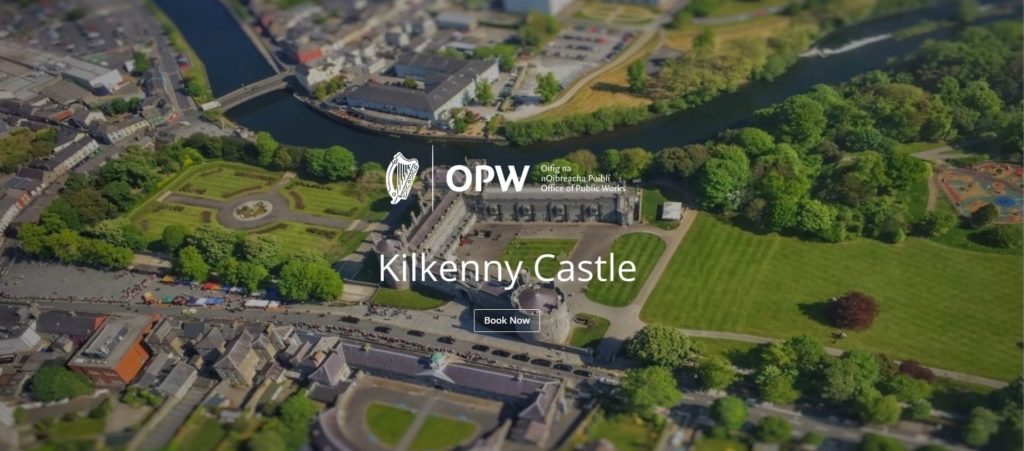 As stated earlier, it's also good for children? Why? The castle parkland has a children's playground and garden of ornaments with a center fountain that overlooks the River Nore.
To go here directly from Dublin airport, take a 2.5-hour bus ride if you can't drive, or ride a train from Dublin Heuston Station to Kilkenny MacDonagh Station. We suggest that you travel early because that castle it's only open until 5:30 p.m.
Try Hurling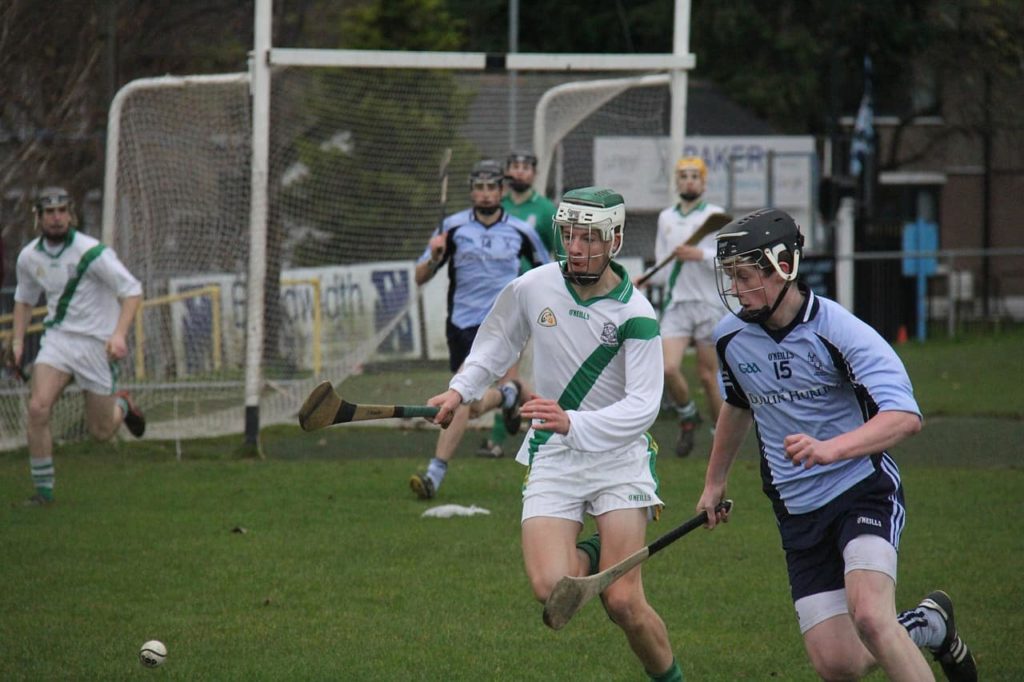 Want to give Ireland's national sport a try?
Hurling is a popular fast-paced and strategic sport that has a special place in the hearts of people in Kilkenny. This is because it's considered the capital of the sport in Ireland having the most number of championships among other areas in the country.
The word boredom doesn't exist here if you follow our suggestion to check out The Kilkenny Way. You can try hurling with the guidance of a coach, whether you're alone or with your family and gang!
Indeed, it's a fun thing to do in Kilkenny because it requires a good eye for where the ball is going and what your opponents are doing, so there's plenty of room for spectators to get involved!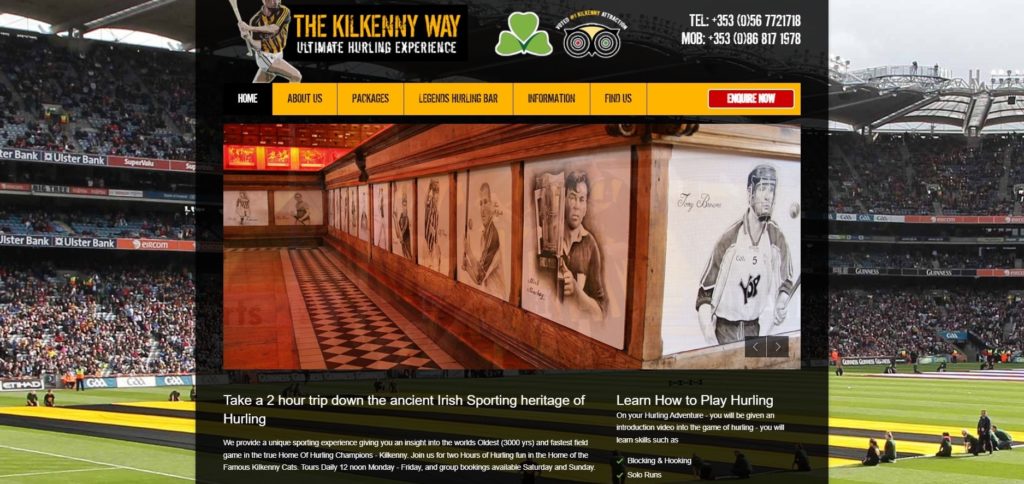 With its standard tourist package, you can begin with a visit at Legends Hurling Museum, watch some sports video guides, and proceed with the learning skills for the sport!
Not just that, you can also watch a professional game with a comped meal.
There are also other places that you can enjoy hurling, such as the Kilkenny GAA where you can watch a number of competitions and final matches in a month.
Streaming of its events are also available, and you can join the GAA Supporters Club to contribute to the training and funding of senior hurlers and schools!
Tour Kilkenny's Distilleries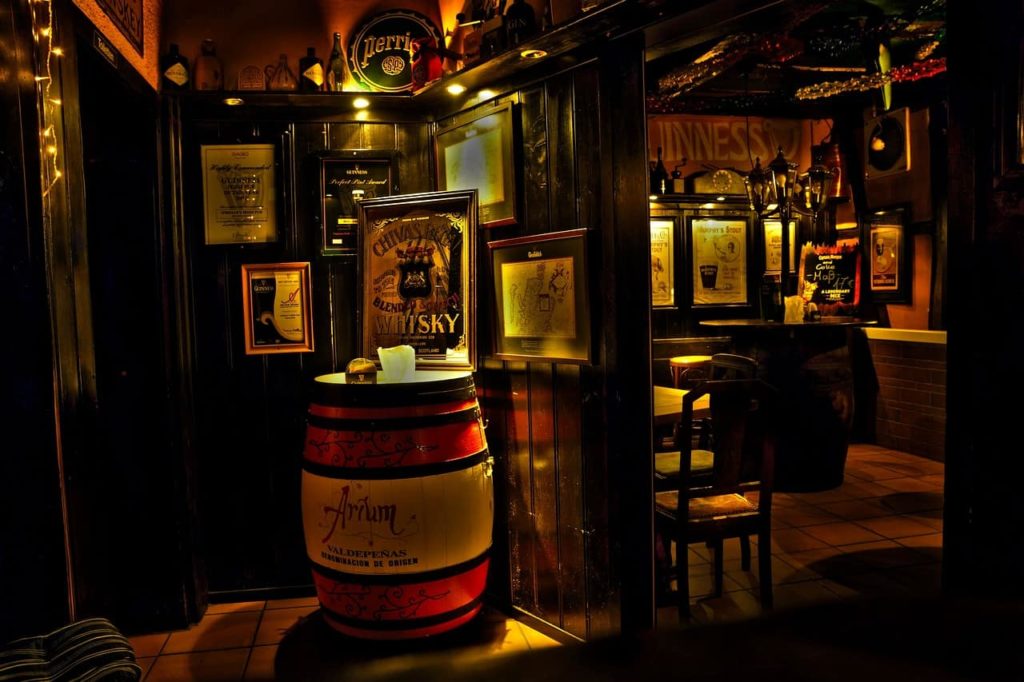 Craving to sip one of the best Irish whiskeys? Then you're at the right place!
Kilkenny is a must-visit destination for any visitor. It's home to many distilleries and breweries, so you can easily spend a day visiting them all.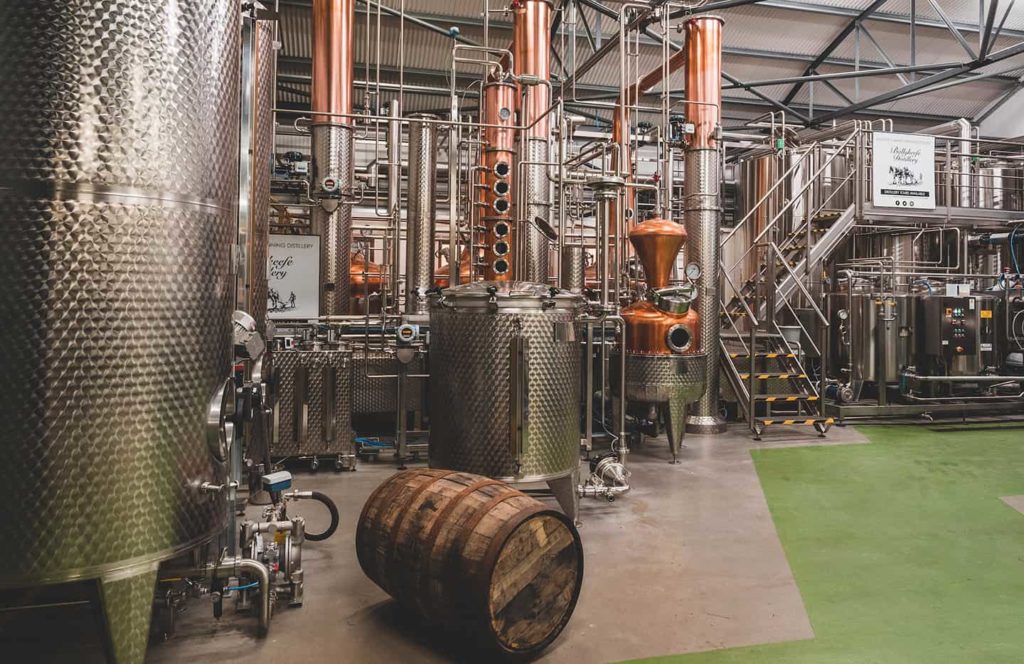 One of the famous spots for this is the multi-awarded Ballykeefe Distillery in Cuffesgrange that is known for its gins, spirits, and whiskeys.
With its Distillery Tour Experience, you'll have a closer look and more detailed information on the brewing process. Of course, the tour ends with the tasing of the renowned Irish drinks at its aesthetic visitors center.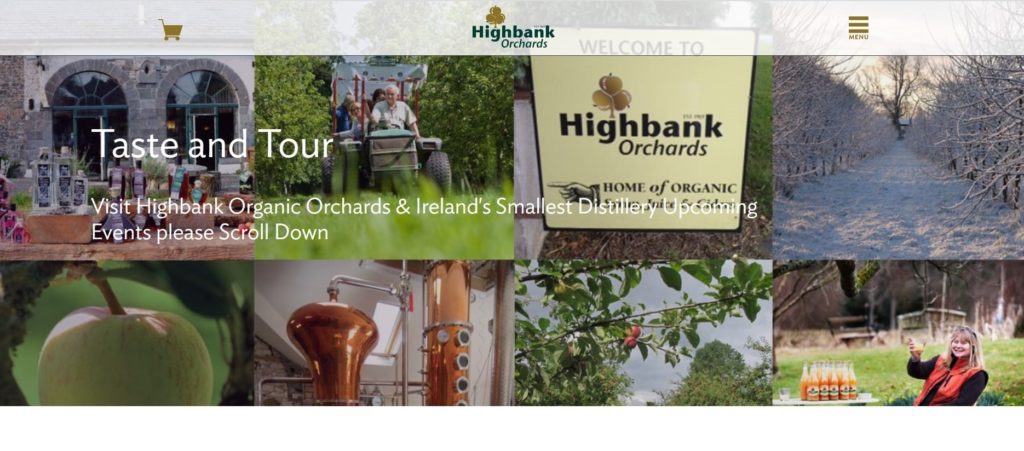 If you're a fan of touring, then you'll enjoy the taste and tour at the organic Highbank Orchards. Part of what you'll experience is the 17th century mill and a taste of organic syrups and spirits.
Although the famous Irish Whiskey Museum isn't in Kilkenny, the experience of touring local distilleries is close to knowing which part of Ireland makes the best whiskey. Why? Because you can see and taste everything by yourself!
Kilkenny really is a place of good drinks. That's why aside from visiting distilleries, you can enjoy a good time to dine and drink in its local restaurants, too!
Dine at Local Irish Restaurants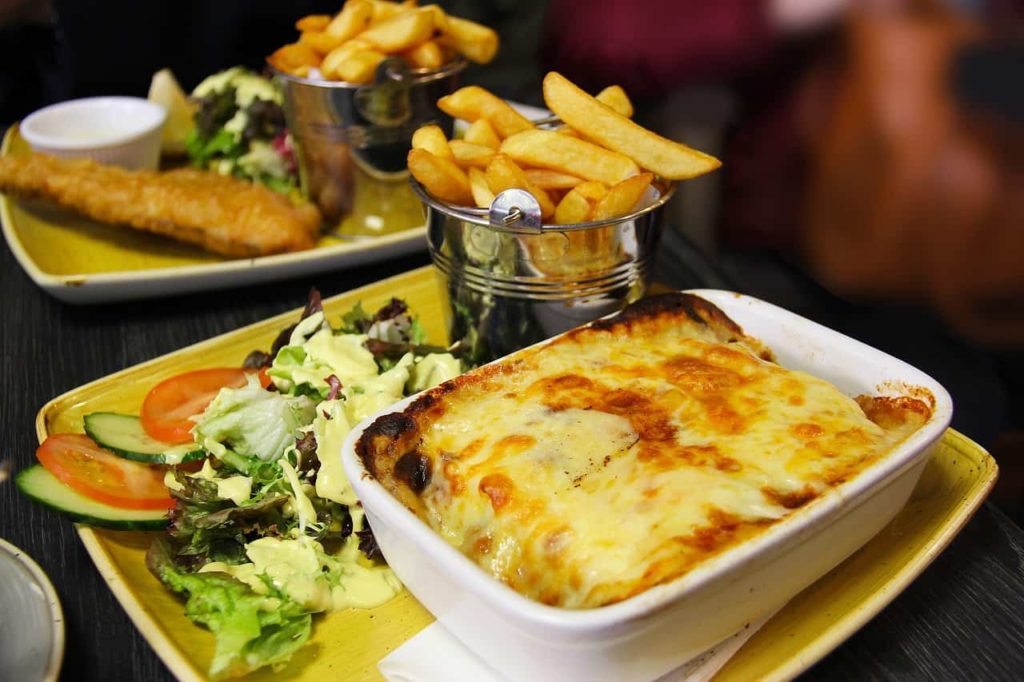 A Kilkenny visit for adults is incomplete if you don't get to dine at the best local restaurants using locally sourced ingredients. Not only do you get to taste Irish foods, but also try other popular cuisines like French, Italian, and Asian.
Whether you're an early bird or an afternoon person, there's always a place to dine before or after your activities.
You can begin with a brunch at Cafe La Coco that serves great coffee and lovely presented pancakes and sandwiches. You can choose to have bigger plates at the Arán Artisan Bakery & Bistro if you're very hungry.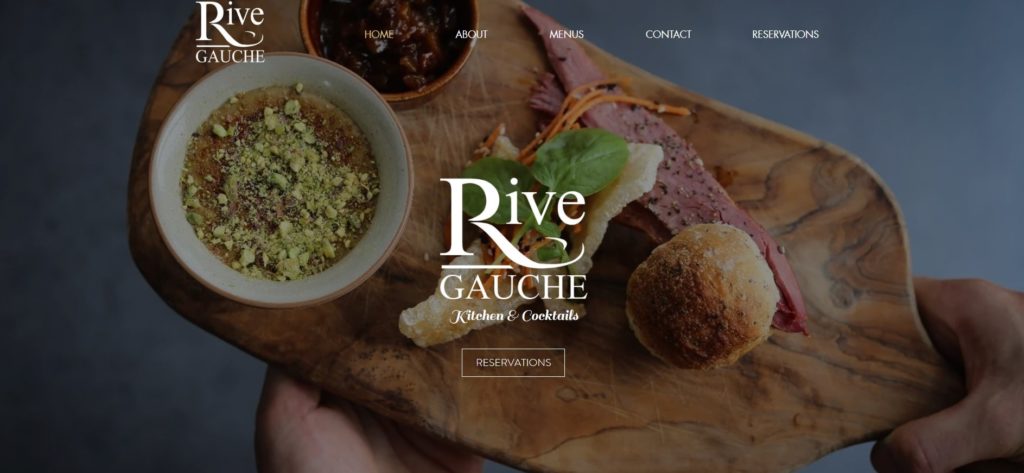 Kilkenny also houses first class restaurants that can be part of your unforgettable experience like Rive Gauche that serves Irish cuisine in a magnificent building, and Italian restaurant Ristorante Rinuccini.
Ireland prides itself with presenting fresh and locally sourced ingredients, so give their local meat and Irish drinks a try and you won't regret paying for a costly meal.
Just make sure to set a budget for this as it may cost you at least €100 full a sumptuous meal.
Learn About Reptiles at the National Reptile Zoo

We assume you're an all-adults group on a trip, so it's a great time for an adventure by interacting with reptiles at the National Reptile Zoo any day of the week from 10 in the morning to 6 in the evening.
Take note that a ticket is needed here, though pre-booking isn't required but is recommended. We like the surprise on the type of animal the tour will cover because the animals are also on rotation.
You can actually have more understanding about reptiles through face-to-face interaction with them. Don't worry, you'll be with a trained staff and they'll only let you interact with the animals that are safe.
In addition, the staff will explain more about reptiles through brief facts and trivia, particularly on reptiles' role in the ecosystem and the challenges faced by their species.
In case you have limited time in Kilkenny but want to experience this, you can have a virtual experience as long as you have a Zoom account.
Explore the Medieval Mile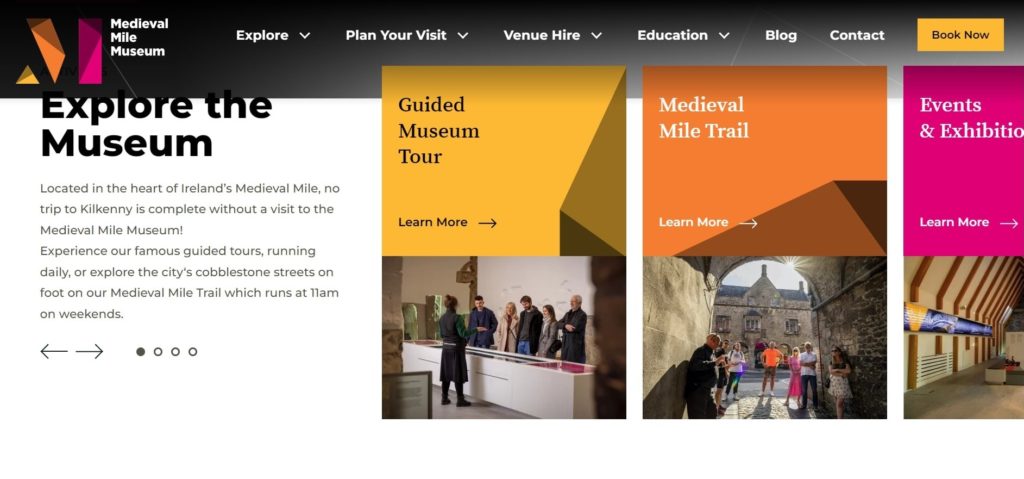 Ireland has a medieval city called Medieval Mile which houses hundreds of years of the past. You can tour this place and witness Ireland's medieval history, architecture, and heritage through the Medieval Mile Trail.
Part of the tour here is a visit at the Medieval Mile Museum that is open daily from 9:30 a.m. – 4:30 p.m. It's a five-minute walk from the city center where buses from Dublin and other areas take a stop in case you're coming from other towns.
What makes it a fun thing to do in Kilkenny is it allows you to know more about medieval sculpture and Renaissance tombs. That's why we included this archeological museum in this list.
You can check out the museum's 3 Lives, 3 Deaths, One Life Unlived exhibition, as well as written medieval treasures in the form of books and letters.
There's a guided museum tour so you'll be told about some facts of the featured relics and items at the museum. A ticket for Medieval Mile activities can be booked at https://stmarys.admit-one.eu/.
What's more, the museum also hosts private events if you're planning to hold a party or little music festival in Kilkenny.
Do Shopping and Support Local Producers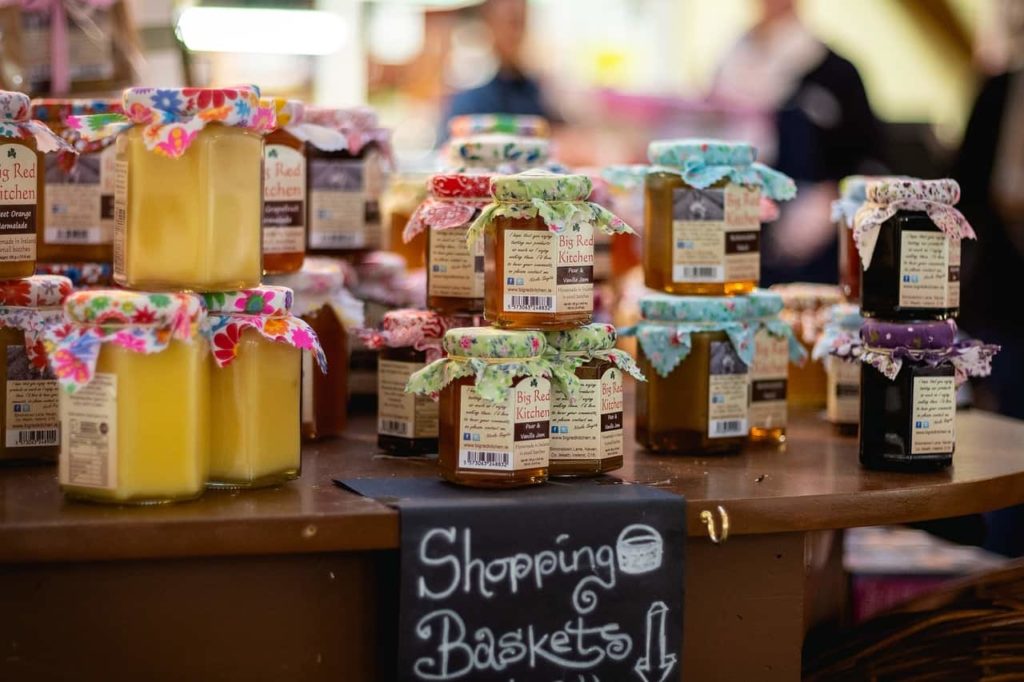 Kilkenny is home to many shops and boutiques that sell local items, as well as bigger department stores filled with international brands.
You can find all sorts of different stores, from high-end fashion to home goods and everything in between. There are also some great places to eat while you're out shopping.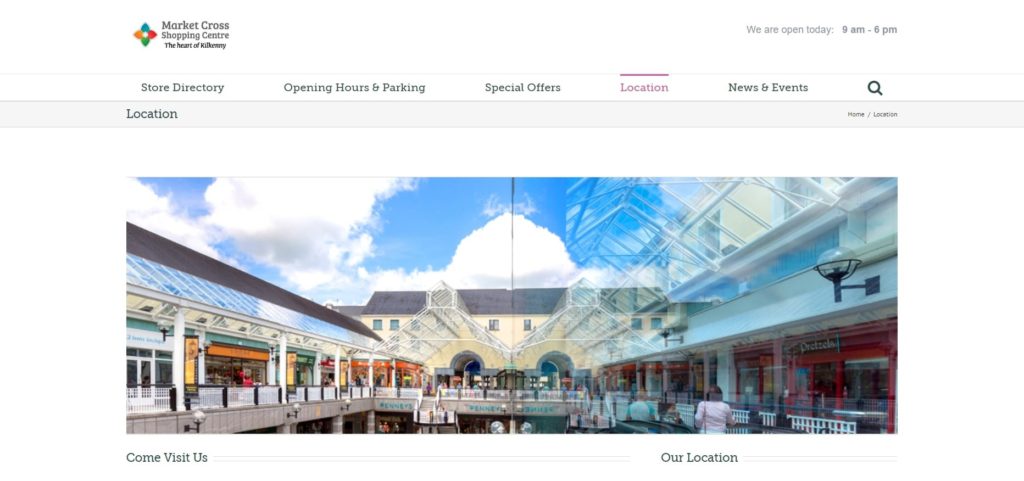 If you want to go heavy on shopping, you can start at Market Cross Shopping Centre or at the MacDonagh Junction Shopping Centre which both open at 9 in the morning. They have stores for apparel, electronics, food, among others.
Apart from shopping at the MacDonagh Junction Shopping Centre, there are food stalls and restaurants where you can have a coffee break. In case you're going here for kids, there's a free playing area for them to enjoy while you shop.
For local agricultural products, you can drop by Kilkenny's farmer's market in Tennypark every Thursday and buy fresh goods direct from farms.
It's also fun to stroll at Castleinch Venue Sunday Market if you want products from local Irish traders, such as boots, clothes, foods, jewelries, toys, stationery, and household products. Gifts and souvenirs are likewise available in Gifts 4 U along 66 High Street.
Just remember to prepare a shopping list so you can budget and prepare some room for other exciting things you may encounter at the stores.
Relax and Treat Yourself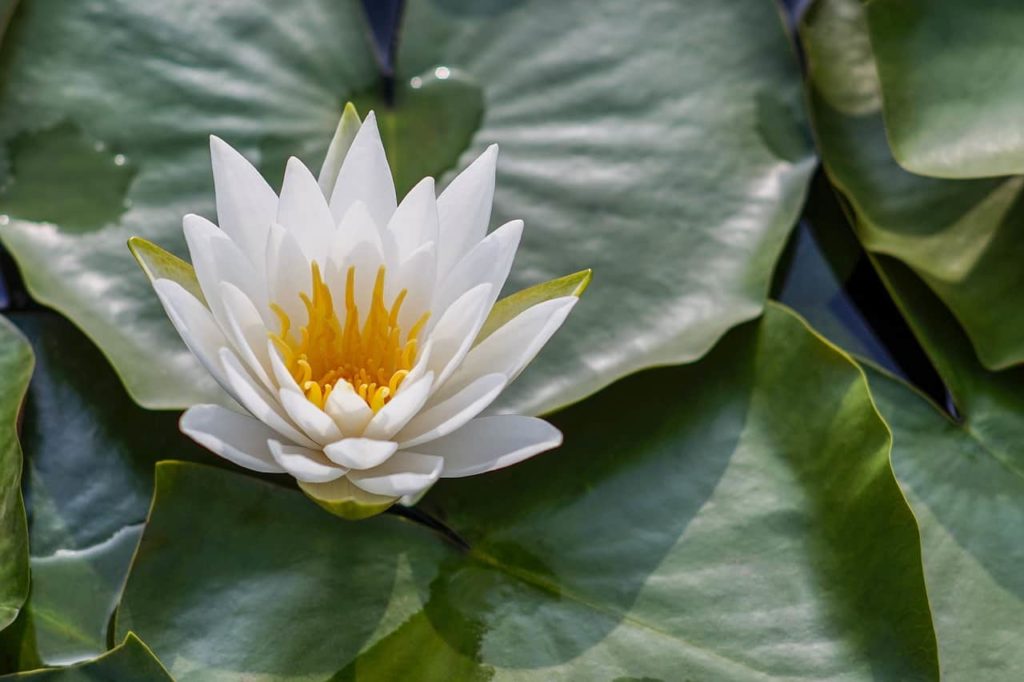 Kilkenny is also a great place to get a break from the city, it's full of greenery and nature, so it's a nice change of pace if you live in one of the bigger cities. But there is another activity that can help you relax – going to a spa.
Most of the spa services in Kilkenny are offered by hotels, such as the Newpark Hotel and Ormonde Hotel. They both offer facials and different body treatments.
There are also independent spas like the Knnza Spring Beauty & Day Spa which opens Tuesday to Saturday.
We recommend Knnza Spring Beauty & Day Spa's one hour Hot Stone Massage that uses seaweed oil to free yourself from joint and muscle pain. You can have it combined with an Indian Head Massage to relieve stress and mental tension.
For a single treatment, it won't cost you beyond €100. But if you want something that's free, take a walk at the park at the River Nore Linear Park, take a seat, and enjoy the view.
Parks are a quiet place for adults to enjoy, especially for those who are a fan of meditation and its benefits.
In addition, you can also take a nature dip at the River Nore Linear Park. There's a trail for you to follow here if you want an early morning or late afternoon walk, where you'll enjoy some me-time in fresh air.
At the river, stone steps were placed for you to rest after swimming or after a trail with your beloved pets!
Overall, Kilkenny is a lovely town in Ireland, with a rich history and plenty of things to see and do. It's the perfect place to spend a weekend or even longer if you have time.
We hope this list helped you decide and prepare for your Ireland or Kilkenny trip itinerary, as there's no point staying in your hotel room in this beautiful and historic place.