The 5 Best Romantic Getaways in Dublin
by Emily Cosgrove
A romantic getaway doesn't have to be the whole weekend, it can be just a snippet of focused fun to celebrate your relationship. Dublin is a vibrant bustling fun city to visit that you will be spoilt for the choices you'll have of things to see and do.
With that said, here are different ideas to get you and your beloved in the mood to have a romantic and unforgettable weekend in Dublin.
1. Get in the Mood at the Merrion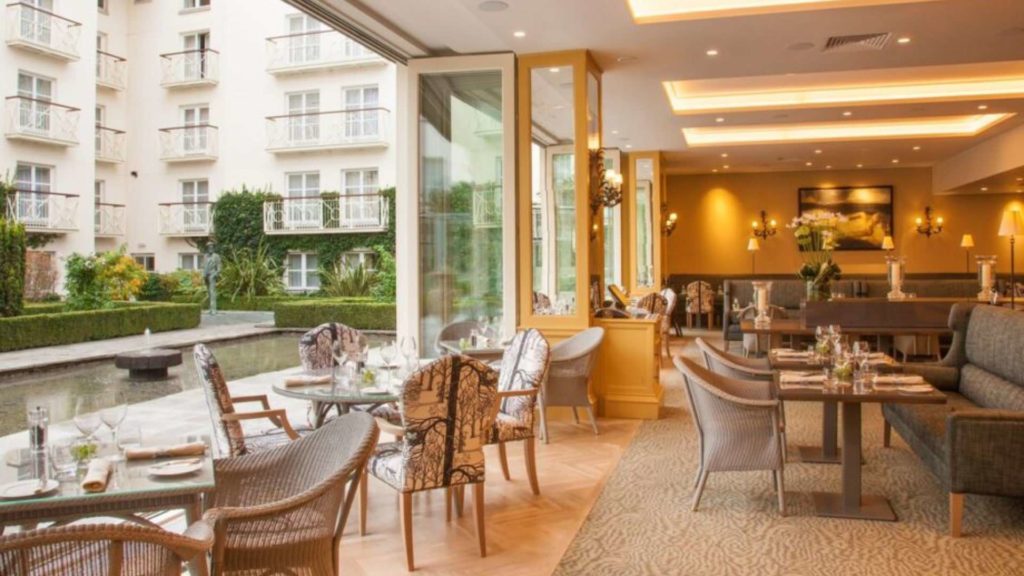 There is a fabulous variety of hotel, B&B, and Air B&B accommodations in the centre of Dublin and in the suburbs.
Getting romantic doesn't have to be outrageously expensive, but it does help to have some extra indulgence money to put towards your weekend stay. So, if you fancy a bit of lavish luxury for your romantic getaway then your destination has got to be 'The Merrion' hotel.
If your budget can't stretch to a night in the hotel, why not get dressed up and hit the Garden Room instead for an elegant lunch or listen to the piano whilst sipping prosecco or afternoon tea in the drawing room?
The Merrion also has a spa with well-trained staff to cater for your requests. Any of these options are always a treat with someone you love.
2. Passion in Powerscourt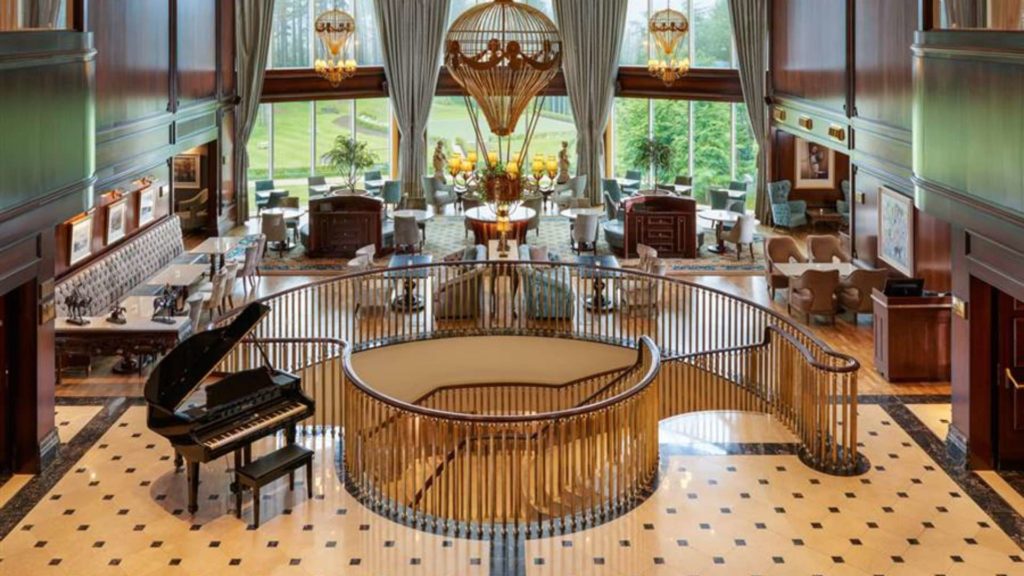 If you prefer a more reclusive and exclusive retreat, then why not consider heading over to the Powerscourt Hotel? It's set in magnificent woodland a short drive from the city centre.
This hotel has a fabulous spa and is quiet as well as unique. The feature window in the lobby bar dining area offers breath-taking views of the Sugar Loaf Mountain.
If you're feeling energetic, you can include a round of golf at Powerscourt golf course. You can also visit the magnificent Powerscourt House and Gardens which is a short walk from the hotel.
Just beside the garden is the Grotto where you can sneak a kiss along the secret pathways before tossing a coin into the wishing well for good luck.
3. Snuggles in the Stella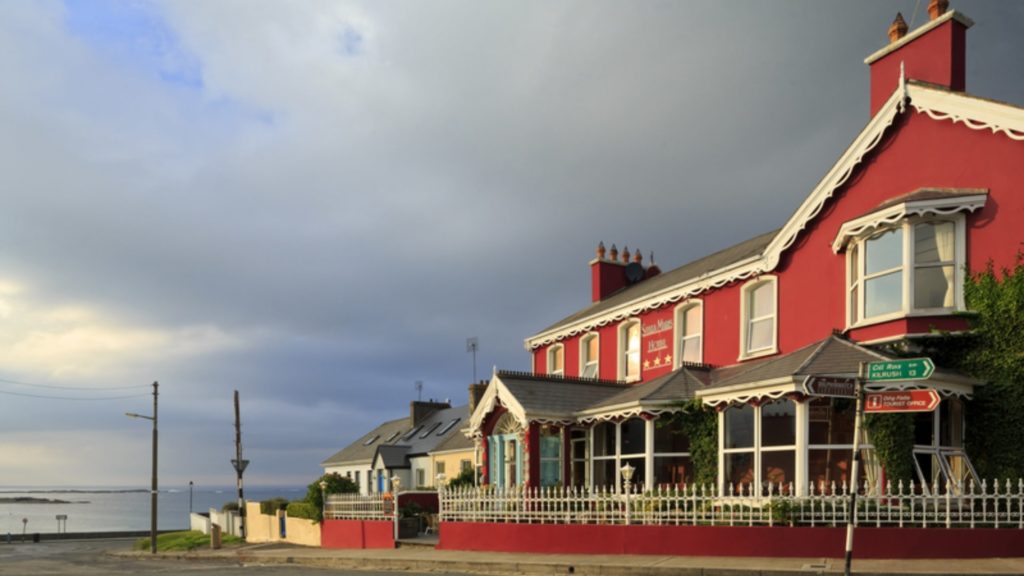 A trip to the movies is a familiar date night activity, but a trip to the Stella is a perfect snuggle up experience for you and your loved one.
Before you sit back and relax, you might like to enjoy a cocktail and snack in the Stella cocktail club.
If you want a more substantial meal you can head to one of the many neighbourhood restaurants in the area such as Lenehan's bar and grill which has an outdoor area, cocktail bar, and restaurant.
When you're ready to watch, you can choose from ruby red leather chairs or divans for a more intimate viewing experience. Snuggly blankets are tucked away in a cubby beside your drink stand as well.
4. Hugs in the Haddington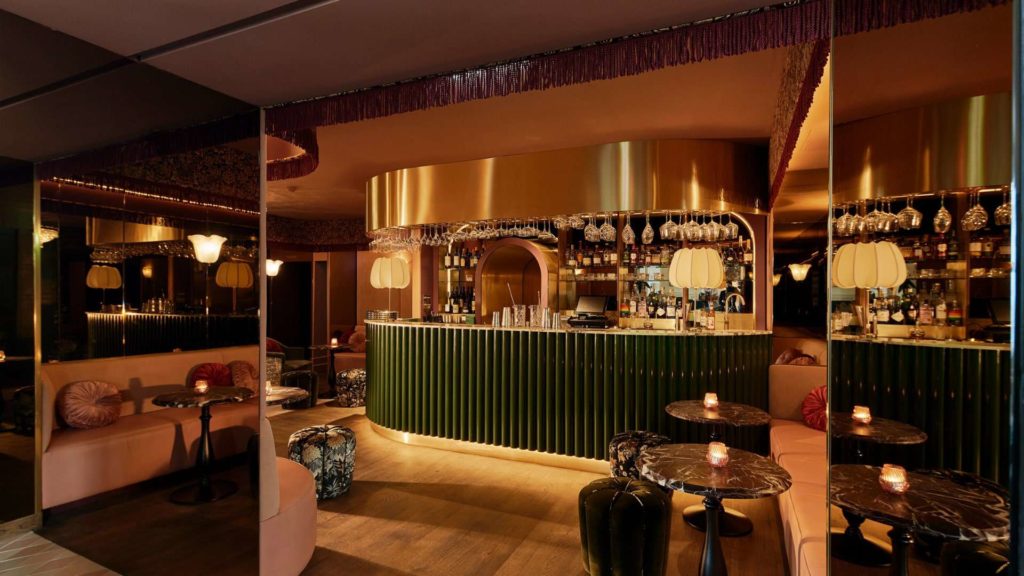 South of the city is the seaside town of Dun Laoghaire, which is easily accessible by car, DART. or bus. And perched overlooking the main Harbour is the Haddington House.
This boutique hotel is a collection of refurbished Victorian houses with fantastic sea-views. The Haddington boasts an award-winning restaurant, an outdoor bar, and a cocktail bar.
What's more, you and your loved one can stroll hand-in-hand down the harbour walk. From there, you can also take a cruise across the bay to Howth.
If you like to swim, then why not brave the famous Forty Foot and take a dip in the chilly Irish sea to wake yourself and your lover up.
For thespian lovers, we recommend a visit to the Joyce Tower adjacent to the Forty Foot in Sandycove. The view from the rooftop is splendid but it might be windy and chilly depending on the time of year – which is a great excuse to cuddle up!
5. Sneak Off to the Shelbourne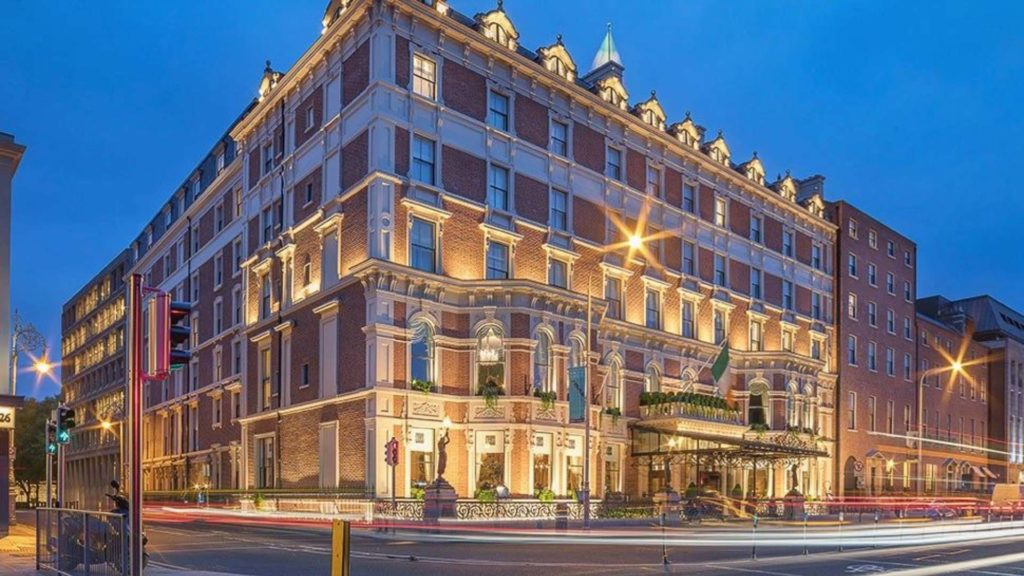 The Shelbourne is an iconic hotel in the very heart of Dublin overlooking the beautiful St. Stephens Green. The hotel itself is steeped in history, from the building itself to the myriad of amazing guests that have graced the hotel with their presence over the years.
You don't have to have a sleepover to have a romantic experience here. You and your beloved can sip something special at the bar or treat your loved one to a delicious meal in their restaurant.
Being romantic doesn't always mean breaking the bank in Dublin as well. So why not head down to South Anne Street and pick up some delicious cheese, charcuterie, and wine from 'Sheridan's' cheesemongers?
With your basket of goodies, you can drop a blanket on the grass in St. Stephens Green or head off to the Phoenix Park to have a cosy picnic with your lover for an outing that you will always remember.
---
Our best tip for romantic getaways is to just do them – there's no need to wait for a special occasion! If possible, surround yourselves in style and luxury, even for one night because it can do your relationship a world of good.