The 7 Best Art Galleries in Cork
Visiting Ireland's second largest city is incomplete if you don't drop by and appreciate Irish artworks featured in some of the art galleries in Cork.
We want your visit to Cork worth your time by witnessing the varying masterpieces of Ireland's locals. Sit back and join us to explore the best art galleries in Cork in this review!
How much does visiting art galleries cost in Cork?
Like other art spaces and lifestyle spots, visiting art galleries require a little entrance fee. The rates depend on the activities offered, type of displayed works, and the venue size.
Here's a table of our estimated rates:
| Services | Estimated Average Price |
| --- | --- |
| Gallery Tour | Free or up to €20.00 |
| Paintings | €200.00 - €20,000.00 |
| Photographs | €200.00 - €8,000 |
| Art Kits | €20.00 - €150.00 |
| Venue Hire | €700.00 - €5,000 |
The Best Art Galleries in Cork
To guarantee you a splendid art gallery quality time alone or with your loved ones, we used the following criteria on which art gallery to visit:
1. Crawford Art Gallery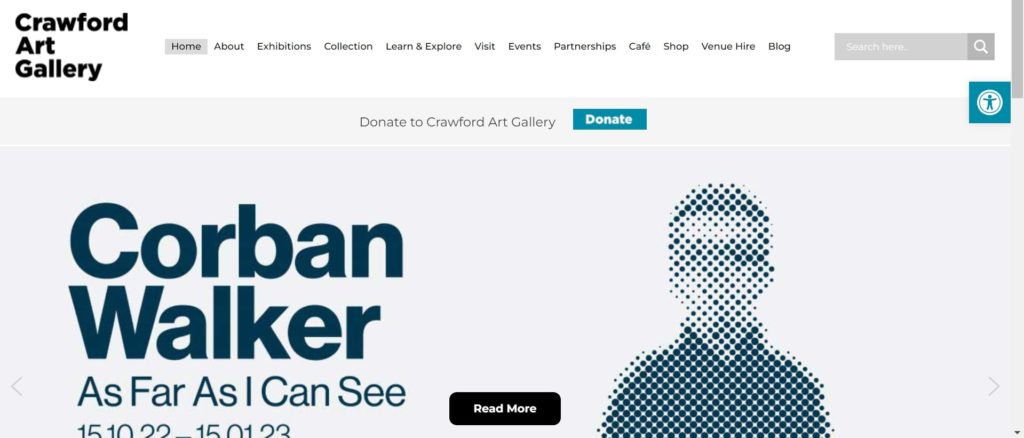 Test
Info
SERVICES

Free Tour

Exhibitions

Online Collection

Work of the Week

Image Request

Book Shop

Cafe

Venue Hire

WEBSITE
https://crawfordartgallery.ie/
ADDRESS
Emmett Pl, Centre, Cork, Ireland T12 W923
CONTACT DETAILS
+353 214 805042,

[email protected]

OPERATING HOURS

Sunday, 11:00 a.m. - 4:00 p.m.

Monday to Wednesday and Friday to Saturday, 10:00 a.m. - 5:00 p.m.

Thursday, 10:00 a.m. - 8:00 p.m.
| | |
| --- | --- |
| VARIETY AND INCLUSIVITY | ★★★★☆ (4/5) |
| AUTHENTICITY | ★★★★★ (5/5) |
| AMBIENCE | ★★★★★ (5/5) |
| ACCESSIBILITY | ★★★★★ (5/5) |
The Crawford Gallery, the most popular art gallery and one of the biggest in Cork, is considered a National Cultural Institution by Ireland that presents a wide variety of art masterpieces.
What is impressive about Crawford Gallery is its collection of more than 3,000 artworks in fine arts, such as paintings and sculptures, that date back to the 18th century until the present time.
The center of the gallery are the Greek and Roman sculptures from the Vatican Museums in Rome in 1818. Moreover, we love that the gallery features modern artworks such as contemporary video installations and interactive visual arts.
In our opinion, the regular exhibitions are a great addition to the permanent installations at the gallery. Through these, various forms or art in different genres with different levels of uniqueness are presented to the viewing public.
One good thing about the exhibitions is you don't need to worry about missing them. This is because past exhibitions are still available on Crawford Gallery's website archive. In fact, there's even information on upcoming and current exhibitions.
Also, you won't be left guessing about the pieces' stories or details, as the basic information of the artwork are shared on Crawford Gallery website's Watch & Listen section.
If you're an interested artwork buyer, you may have to double your effort checking the rates as these are not available online. Another downside is the permanent collection is centered on paintings and sculptures.
Still, because this place is an art institution, we heavily value its dedication to promoting arts, artistic education, and for supporting Irish artists in the many fields of art.
Free tours
Diverse art collection
Houses modern and old art
Beautiful old sculptures
No available rates online
Fewer permanent collection
Customer reviews
Beautiful collections
"One of my favourite galleries. They have beautiful collections. The sculpture room is one of my favourite sections. They do great activities for children and people interested in Art. They also participate in public events which is great to see, they are very much a part of the Cork community. I would highly recommend visiting and supporting this gallery." – Grace Mcl
Thought-provoking art mix
"A beautiful array of sculpture and painting. We went during the MEat & Potato exhibition and it was marvelous! The curation was thoughtful and spanned centuries, with both classic and modern artists represented in a variety of media. Especially delightful were the biscuits with icing representations of gallery pieces. There was an area where visitors could create their own art, and we did so, a delightful side adventure during our viewing. The mix of modern and period art is thought provoking…" – Sarah Blum
2. The Glucksman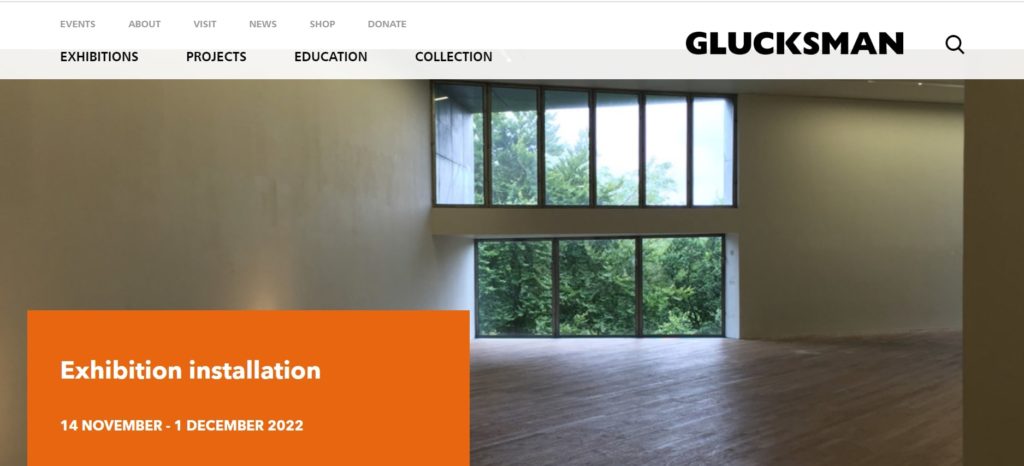 Test
Info
SERVICES

Tour

Exhibitions

Projects

Collection

Education

Events

Shop

Donation

WEBSITE
https://www.glucksman.org/
ADDRESS
University College Cork, University College, Cork, Ireland T12 N1FK
CONTACT DETAILS
+353 214 901844,

[email protected]

OPERATING HOURS

Tuesday to Saturday, 10:00 a.m. - 5:00 p.m.

Sunday, 2:00 p.m. - 5:00 p.m.
| | |
| --- | --- |
| VARIETY AND INCLUSIVITY | ★★★★★ (5/5) |
| AUTHENTICITY | ★★★★☆ (4/5) |
| AMBIENCE | ★★★★★ (5/5) |
| ACCESSIBILITY | ★★★★★ (5/5) |
Located at the University College Cork, The Glucksman is a leading art institution in Ireland that boasts of local and international visual masterpieces. There's even a cafe with great food inside!
Not only are the visual arts a unique and beautiful sight to witness, but the gallery building itself is an award-winning structure in the field of architecture. In case you don't know, the designers are popular in Europe for their big institution building designs.
Glucksman's pool of talents comprising of 30 artists is another great thing*. These artists are unique and have varying themes in their sculptures, painting, 3D portraits, photography, architecture, multimedia, dance, among others.
We love how inclusive and distinctive the collections of the artists are. Some are explorations on the issues of queer identity, a focus on death and burial sites, and even representations of the marginalized sectors.
Also, we appreciate that it has its own research center for academics and visiting scholars who want to further explore the developments in the field of art.
Moreover, its art gallery is extending art to sectors of the community, including rural classrooms, hospitals, nursing homes, and to those who do not have access to galleries and art museums.
,
Do take note that the gallery is closed on Mondays and there are large spaces within the facility that are not utilized. We think these spaces are waiting for more artists to present their works here, considering that the gallery is supportive of all ages and abilities.
Award-winning gallery design
Has Art Library to reach communities
Houses its own art research 
Has own cafe
Supportive to artists of all ages and abilities
Unutilized large spaces
Closed on Mondays
Customer reviews
Prominent museum
"The Glucksman is a prominent museum known for creative learning and visual arts. It's a part of UCC. Situated at the main entrance to UCC on Western Road, this place is an award-winning building that has display spaces, lecture facilities, a riverside restaurant and gallery shop. The outside architecture of this museum along with the trees surrounding it makes this place look exceptionally extravagant. I enjoyed my time there!" – Tashdid Sadat Ali
Wonderful space
"A wonderful space with a thought provoking exhibition. There was no rush to get around and the fact the we arrived early allowed us to really take our time and absorb the atmosphere." – Rachel Narkiewicz
Enjoyable exhibitions
"Beautiful, bright, modern gallery space, enjoyable exhibitions, lovely shop featuring irish/local artists and a variety of books, interesting gifts for children also." – Padraig O Connor
3. Triskel Gallery Space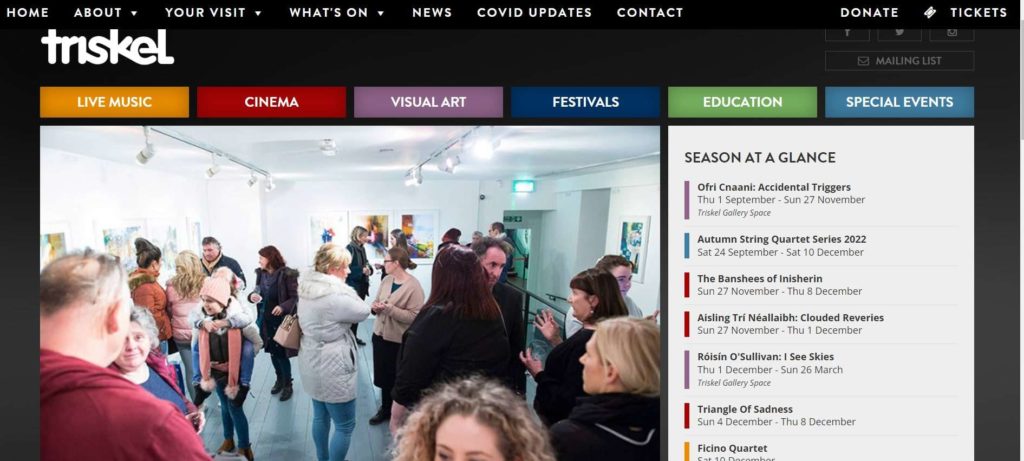 | | |
| --- | --- |
| VARIETY AND INCLUSIVITY | ★★★★☆ (4/5) |
| AUTHENTICITY | ★★★★★ (5/5) |
| AMBIENCE | ★★★★☆ (4/5) |
| ACCESSIBILITY | ★★★★★ (5/5) |
When you visit Triskel Arts Center along Tobin Street in Cork, make sure to drop by at Triskel Gallery Space on the first floor to complete your experience at the popular local arts hub.
The art gallery is a separate space at the arts center that has venues for Irish films, festivals, and live events. It's a popular spot among locals because of the variety of musical, film, and exhibits it hosts.
We're impressed by the magnificent work exhibits hosted by the gallery to support contemporary artists. The unique themes ranging from unobvious daily life struggles, the digital environment, up to inanities are thought-provoking.
Although there are fewer works displayed here compared to other popular galleries because of the limited space, the exhibits are updated every two months. This is to give visitors a fresher look at the gallery through new themes and mediums.
Also, we like that the exhibitions have detailed descriptions on the gallery's website that can be accessed by everyone on the web. Triskel Gallery Space also welcomes visitors for free and is close to the English Market.
The only issues here are the small space and the gallery opens for four hours only. The works displayed are also limited to contemporary art.
Still, you won't regret coming here because it's free and there's plenty of activities to be enjoyed at the site.
Situated in a huge arts center
Great contemporary work features
Free admission
Updated exhibitions
Spall space
Ony features contemporary work
Customer reviews
Comfortable space
"Staff always lovely and friendly. I was here this time for the Cork International Film Festival and I also visited the gallery space. Glad to have time to visit and although the benches are not comfortable to sit down after a while, the entire space was comfortable temperature wise." – Anne Doran
Relaxed atmosphere
"As always, a wonderful venue, it has a relaxed atmosphere and very inviting. It is also possible to just call in to have a look around the basement at times." – Johnney O'Sullivan
4. Giles Norman Gallery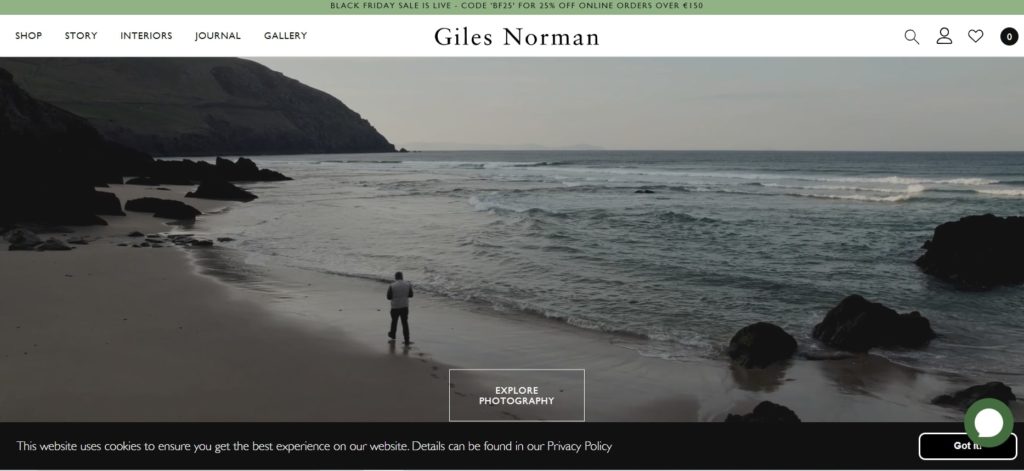 Test
Info
SERVICES

Gallery Visit

Special Collections

Gallery Gift Shop

Home DIsplay Shop

WEBSITE
https://gilesnorman.com/
ADDRESS
45 Main St, Town-Plots, Kinsale, Co. Cork, Ireland P17 K651
CONTACT DETAILS
+353 2147 74373 ,

[email protected]

OPERATING HOURS

Sunday to Saturday, 10:00 a.m. - 6:00 p.m.
| | |
| --- | --- |
| VARIETY AND INCLUSIVITY | ★★★★☆ (4/5) |
| AUTHENTICITY | ★★★★★ (5/5) |
| AMBIENCE | ★★★★★ (5/5) |
| ACCESSIBILITY | ★★★★☆ (4/5) |
If you're a fan of photography and printed photographs are home interior displays, consider visiting Giles Norman Gallery along Main Street.
This gallery doesn't only display photographs, but also sells photos from its extensive collection of landscape, portraits, calendars, and photographs. Giles Norman also has a special collection of photographs on display and for sale.
What we love about the photographs are the attention to subject details that is well complemented by the great composition and black and white style. We also like the portraits on street photography, featuring people of all walks of life through the years.
The images tell the stories of the individuals and the place they represent just by looking at them because of the details of the subjects. In fact, all its hundreds of images explore the beauty of Ireland and other picturesque areas of Europe like Milan, and Paris.
To add, the gallery is spacious and the photographs are strategically located to maximize the space and allow visitors to look at them at close or from a distance. We love that Giles' studio is just above the gallery, allowing visitors to talk to him.
However, the gallery is limited only to photographs, and the prices of the print photographs are not available online.
Still, we think it's a good place to drop by as it is open daily and has its own shop if you're looking for the best visual décor to add to your house interiors.
Excellent photo collection
Great photo storytelling
Open daily
Has own gift shop
Limited to photographs
Print prices not available online
Customer reviews
Fantastic quality
"Fantastic quality & incredible customer service! I ordered four 12×16" photographs and one 36×48" all with frames, I was so impressed with the quality when they arrived – they definitely exceeded my expectations! They were shipped to America and Catherine was so helpful and responsive when it came to tracking and any queries I had. I'd definitely recommend to others." – Sarah Murphy
Stunning black and white photography
"I have always admired Giles' stunning black and white nature photography so when I was in kinsale I had to visit. I loved so many pictures and ended up buying one of them. They come in various sizes and you can buy them unframed if you are travelling far. It's on one the main street with lot of cafes and foodie places around. Must visit." – Ruch
Accommodating staff
"Stayed in the studio on the top floor and it was quite simply STUNNING!! Staff were very helpful and accommodating. Would go back." – Eamonn Hearne
5. Lavit Gallery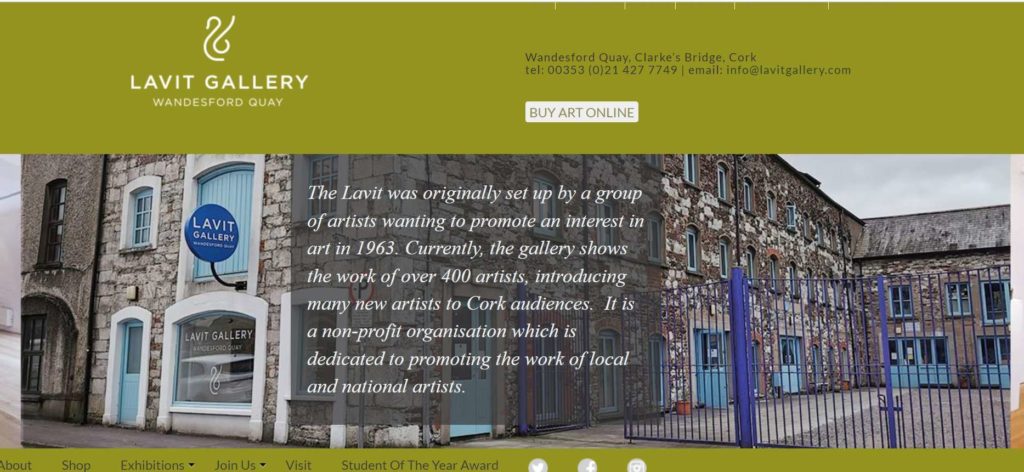 Test
Info
SERVICES

Gallery Tour

Exhibitions

Online Shop

Painting

Sculpture

Ceramic, Gift Cards

WEBSITE
https://lavitgallery.com/
ADDRESS
Wandesford Quay, Clarke's Bridge, Cork, Ireland T12 E26D
CONTACT DETAILS
+353 214 277749 ,

[email protected]

OPERATING HOURS

Tuesday to Saturday, 10:30 a.m. - 6:00 p.m.
| | |
| --- | --- |
| VARIETY AND INCLUSIVITY | ★★★★★ (5/5) |
| AUTHENTICITY | ★★★★★ (5/5) |
| AMBIENCE | ★★★★☆ (4/5) |
| ACCESSIBILITY | ★★★★★ (5/5) |
Set up in 1963 to promote the art industry in Cork, the Lavit Gallery is a non-profit organization that showcases various types of art pieces by hundreds of artists in Wandesford Quay.
Whether you want to explore or take a deeper look at various forms of art, we recommend visiting this gallery to witness the work of over 400 local artists and some international artists.
What sets Lavit Gallery apart from other galleries in Cork is its transparency when it comes to pricing. All of its art pieces for sale are posted on its website with their prices and brief description.
As for the art pieces, the gallery's collection isn't only a combination of paintings and images, there are also sculptures, ceramics, and stone pieces displayed and for sale for you to appreciate.
We also appreciate the exhibitions for being informative and inclusive through depicting current social issues in their themes even if they are uncomfortable for all viewers. But there are lighter themes, though, like home and daily life activities.
However, the gallery is closed on Sundays and Mondays and it's only open during daytime. In addition, no programs and lectures are offered for those who want to learn more about art.
Still, we'd visit this place again because of its bright and airy interiors and the variety of art pieces it offers.
Informative exhibitions
Variety of art mediums used
Has online shop
Transparent pricing
Closed on Sunday and Monday
No lectures and art programs
Customer reviews
Beautiful pieces
"Members' exhibition with some beautiful pieces. No catalogue major disadvantage. Needed to keep using pen and paper to note title, artist name and price. Took away from normal enjoyment of an exhibition." – Miriam Young
Good mix of classic and contemporary
"A great cultural landmark of Cork City and I would recommend that if you're ever visiting Cork this is a must visit for both tourists and locals alike. There is a good mix of classical and contemporary art available for all to see." – Tony Cogan
Displayed nicely
"Great little gallery, nice staff. There was an exhibition ongoing about landscape photography which was displayed really nicely." – Coen De Jong
6. Studio 43 Clonakilty
SERVICES
Art Galleries
WEBSITE
http://studio43clonakilty.ie
ADDRESS
43 Wolfe Tone St, Scartagh, Clonakilty, Co. Cork, P85 XN24, Ireland
CONTACT DETAILS
Phone: + 087 830 5625
Email: [email protected]
OPERATING HOURS
Tuesday – Saturday, 10:00 AM – 4 PM
| | |
| --- | --- |
| VARIETY AND INCLUSIVITY | ★★★★★ (5/5) |
| AUTHENTICITY | ★★★★★ (5/5) |
| AMBIENCE | ★★★★☆ (4/5) |
| ACCESSIBILITY | ★★★★★ (5/5) |
If you're looking for a talented visual artist in Ireland that provides stunning oils, acrylics, and pastels artworks, then look no further away from Studio 43 Clonakilty. Their owner and founder Kieran Bennett, has over 45 years of experience and excels in Architectural and Historical arts.
Many of his works can be found on the walls of Canada, the United States, the United Kingdom, and Ireland. He creates small and very large panoramic canvases, boards, and mixed mediums of Seascapes and thought-provoking artworks in oils, acrylics, and pastels using fine pens in inks. He dabbles with portraiture, abstraction, and political commentary.
Kieran's collection of fine drawings and other artworks presently numbers over 2000 pieces, created in a variety of mediums such as pencils, watercolors, oil and chalk pastels, inks, and acrylic oil paintings.
In conclusion, whether you're looking for a wonderfully drawn piece of Clonakilty, Bantry, Cork, West Cork towns, Kinsale art or a thought-provoking piece, come and discover Kieran Bennett's works.
Excels in architecture and historical art
Affordable rates
Stunning pieces
Closed on Mondays and Sundays
Customer Reviews
Kerian is a fantastic artist
"Kerian is a fantastic artist one of his works has a place of pride in my father in laws home. When he was a young man his family had a shop on Essix Street Dublin. Incredibly recreated by Kerian." – John Keogh
I highly recommend Kieran and his studio 43 in Clonakilty
"I commissioned Kieran to do a painting of my son Nathan competing in the World lifesaving Championships in Holland 4 years ago. This was to commemorate Nathan's 21st birthday. Kieran produced a stunning painting using chalk pastels on paper in presented it in a beautiful frame. I highly recommend Kieran and his studio 43 in Clonakilty. He was fab to deal with and gave me a terrific service. Thank you Kieran." – Rita Holding
7. The Yellow Door Baltimore
SERVICES
Art Galleries
WEBSITE
http://theyellowdoorbaltimore.com
ADDRESS
The Square, Baltimore, Cork, P81 NX09, Ireland
CONTACT DETAILS
086 2531805
[email protected]
OPERATING HOURS
Monday 12–3 PM
Tuesday 12–3 PM
Wednesday 12–3 PM
Thursday 12–3 PM
Friday 12–3 PM
Saturday 11 AM–5 PM
Sunday 11 AM–5 PM
| | |
| --- | --- |
| VARIETY AND INCLUSIVITY | ★★★★★ (5/5) |
| AUTHENTICITY | ★★★★★ (5/5) |
| AMBIENCE | ★★★★☆ (4/5) |
| ACCESSIBILITY | ★★★★★ (5/5) |
The Yellow Door Gallery & Gifts, located in the charming seaside hamlet of Baltimore, opened its doors for the first time in late July 2019 by Richard & Yvonne O'Flynn. The concept was straightforward, it is a location where all local talent could gather under one roof and demonstrate their abilities via the media of paint, sculpture, and performance.
Clay, steel, wood, wool, upcycling, writing, music, and so forth. Everything is permissible. Everyone involved in the store had to reside or had lived within 30 miles or 30 minutes of the shop. Fortunately, it has expanded with over 70 people demonstrating their abilities in the business.
With everything they have to offer, we highly believe that The Yellow Door Gallery & Gifts is one of the best places to go to if you're looking to check amazing artistic pieces or to contribute to their great legacy.
Responsive and accommodating staff
Great attention to detail
Open seven days a week
Opening hours change from month to month
Customer Reviews
Richard is very responsive and is very accommodating
"On a recent trip we happened to wonder into the Yellow Door, What an amazing find for us. The artist are all local and what an amazing talent pool it must be around there!! Upon our return to the States I ordered three paintings I had taken photos of while on my visit. Richard was very prompt tp get them in the mail and they arrived in perfect condition. Richard is very responsive and is very accommodating." – Frank Painter
What a fantastic shop and gallery.
"Just had an amazing experience in THe Yellow Door. We only went in because my 6 year old noticed an impressive robot sculpture outside and we decided to go in with my 3 year old too to see if there more sculptures. There was an amazing selection of artwork which we all loved and will definitely be back to purchase our favourites. When we were close to leaving the lovely man behind the counter asked the children if they believed in magic and if they touched a little fair door and truly believed in magic something magical would happen. Don't want to ruin it for others but when they touched the door something really magical happened and it made our days, the children were so amazed and told everyone they met afterward about it. What a fantastic shop and gallery."
FAQs about the best art galleries in Cork
---
There are a number of art galleries in Ireland and some of the biggest ones are in Cork. We hope our article helped you find which gallery is best for your tour.
For other activities in Cork, you may check our review on the best art galleries in Dublin.
---