Whiskey Tours in Galway: What You Need to Know
If you're a whiskey lover or a curious traveler, you might want to consider taking a Galway whiskey tour.
A Galway whiskey tour is a unique way to explore the rich history and culture of Galway city and its connection to Irish whiskey.
In this article, you'll learn what to expect in a Galway whiskey tour, including the available whiskey tour operators and the exciting activities they offer.
What can you expect during a Galway whiskey tour?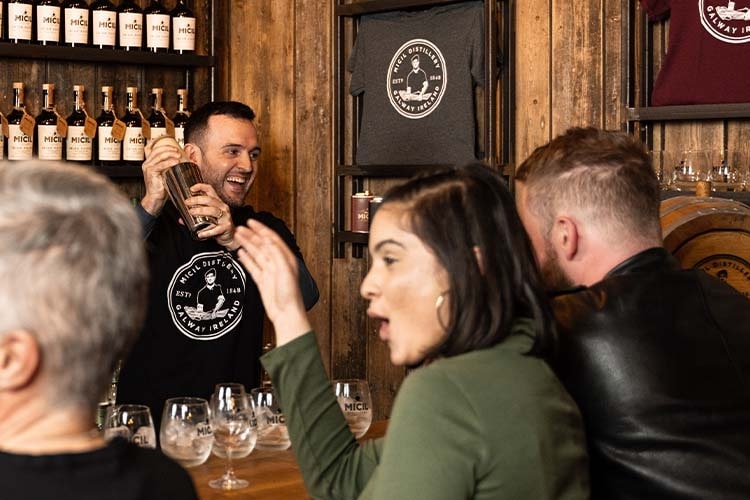 Depending on the tour operator, you can expect to visit some of the oldest and most iconic pubs in Galway, where you'll sample different types of Irish whiskey and learn about their production, tasting notes, and stories.
You'll also discover the rich heritage of whiskey distilling in Galway, which dates back to the 18th century, and the families who were involved in this craft.
Some tours also include a visit to a working poitín and gin distillery, where you can see how these spirits are made and taste them as well.
Which whiskey tour operators are available in Galway?
Micil Distillery Experience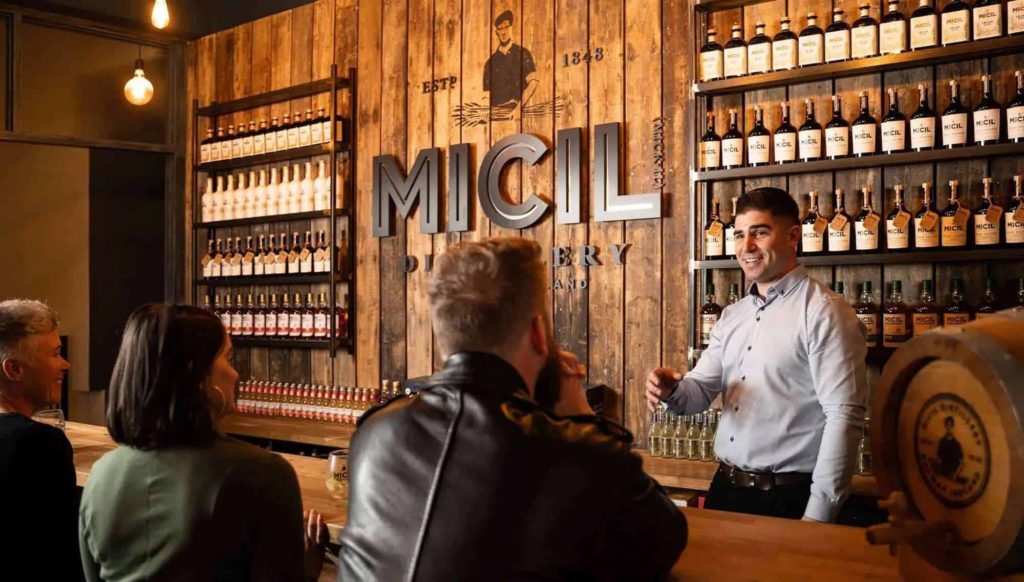 Website: https://micildistillery.com/book-a-tour/ 
Address: 226 Upper Salthill
Phone: 091 374 222
Email: [email protected]
At the Micil Distillery Experience, you get to learn about how whiskey, poitín, and gin are made and hear the story of the Micil Distillery family.
Pádraic Ó Griallais founded the distillery in honor of his ancestor, Micil Mac Chearra, who made famous poitín by Galway Bay for 170 years, known for its smooth, spicy taste and the special local plant, bogbean.
Micil Distillery, the first legal distillery in Galway in over 100 years, crafts traditional poitíns and gin from local Connemara ingredients, maintaining small-batch production and speaking Irish on-site.
Activities Included:
See how they make poitín and gin, and taste their products, on a guided tour of their two-floor distillery and visitor center.
Explore the world of Micil poitín and gin with all your senses.
Learn about six generations of the Micil family and the history of Galway's only working distillery.
Find out about the history of poitín, gin, and whiskey, and how Micil makes their special spirits using traditional methods and local plants.
Taste the history and craft of Micil distillery in their poitíns and gin, each with a unique flavor.
Galway City Distillery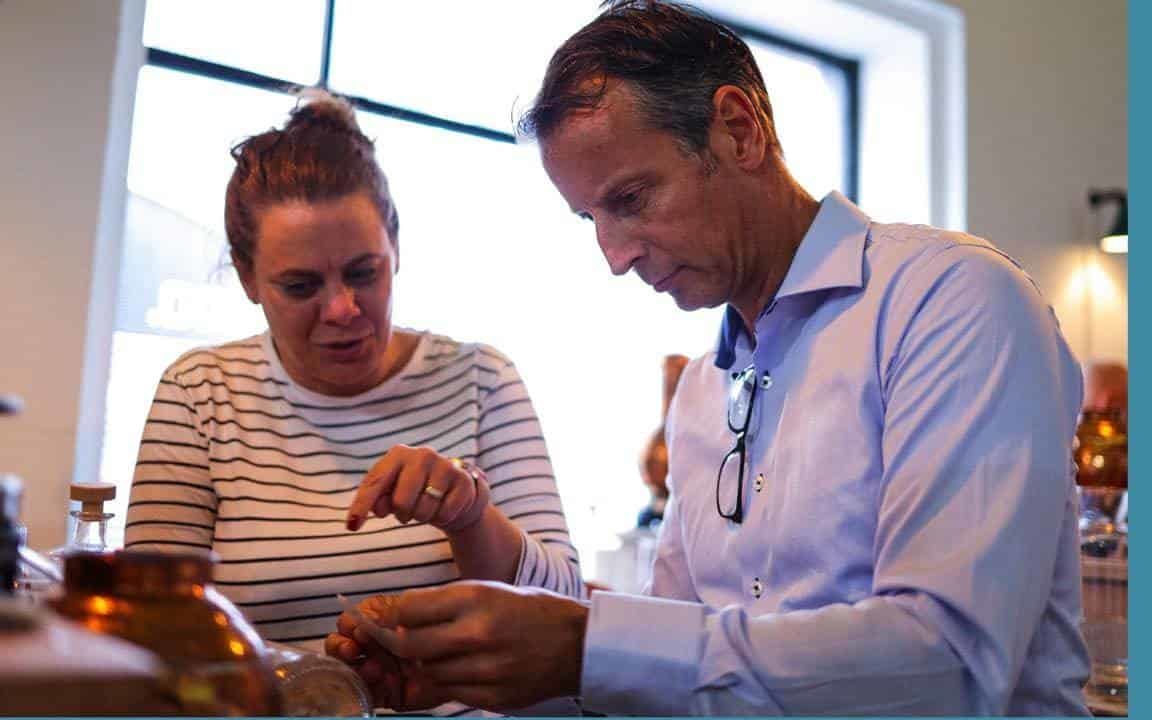 Website: https://www.galwaycitydistillery.ie/drink-school
Address: 1-3 Merchants Rd
Phone: +353 (0)87 398 6044
Email: [email protected] 
Galway City Distillery is known for using local ingredients and trying to be very environmentally friendly. They make their own drinks right here in Galway City, which is pretty cool.
An Scoil, Galway's only flavour school, offers distillery tours and spirit making masterclasses that showcase the rich produce from the Irish countryside, making it a must-visit for discerning drinkers.
Activities Included:
Explore the distillery's production process, from the base Gin to the botanicals, bottling, keg packaging, and blending.
Learn the art of taste and flavor, create your unique recipe using a variety of botanicals, and incorporate seasonal foraged ingredients.
Observe the pot-stills in action while enjoying G&Ts or Cocktails as you wait for your gin to start distilling.
Witness the distillate being captured, then blended with pure water to reach the desired alcohol percentage.
Participate in the bottling, sealing, and take home your own crafted spirit.
Experience Galway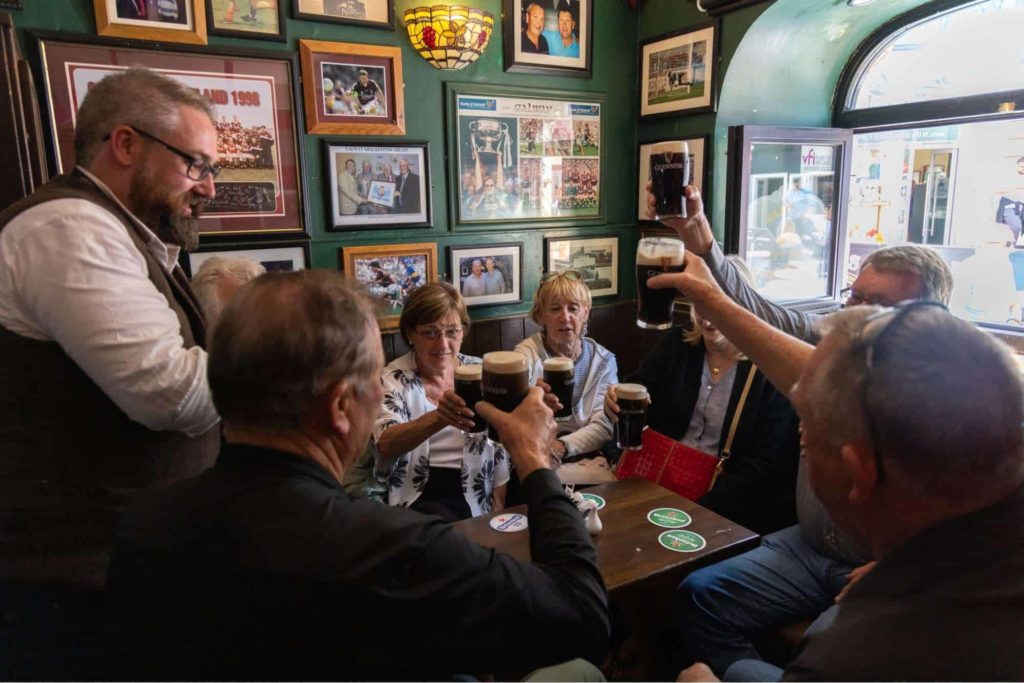 Website: https://www.experiencegalway.ie/en/galway-city-whiskey-tasting-session
Address: The Explore Galway Kiosk, Eyre Square
Phone: +353 091 562905
Email: [email protected] 
This whiskey tour offers a captivating experience of Galway's culture and history, showcasing the best of the city. Expert local guides take visitors to places where you can taste and learn about different kinds of whiskey made in Galway.
They'll also show you some of the city's hidden gems, historic landmarks, and lively streets as they explore the whiskey world in Galway. The whiskey tour is for anyone who loves whiskey or wants to learn more about it.
Activities Included:
Discover the world of Irish whiskey with an expert guide who will teach you about its culture, heritage, and flavors in this one-hour class.
Sample and compare three carefully selected Irish whiskeys to discover their unique characteristics.
Benefit from a knowledgeable guide who will lead you through the whiskey tasting, providing insights into each whiskey's history and production process.
Enjoy captivating stories and local insights from your guide, adding depth to your understanding of Galway's history, culture, and whiskey heritage.
Galway Tours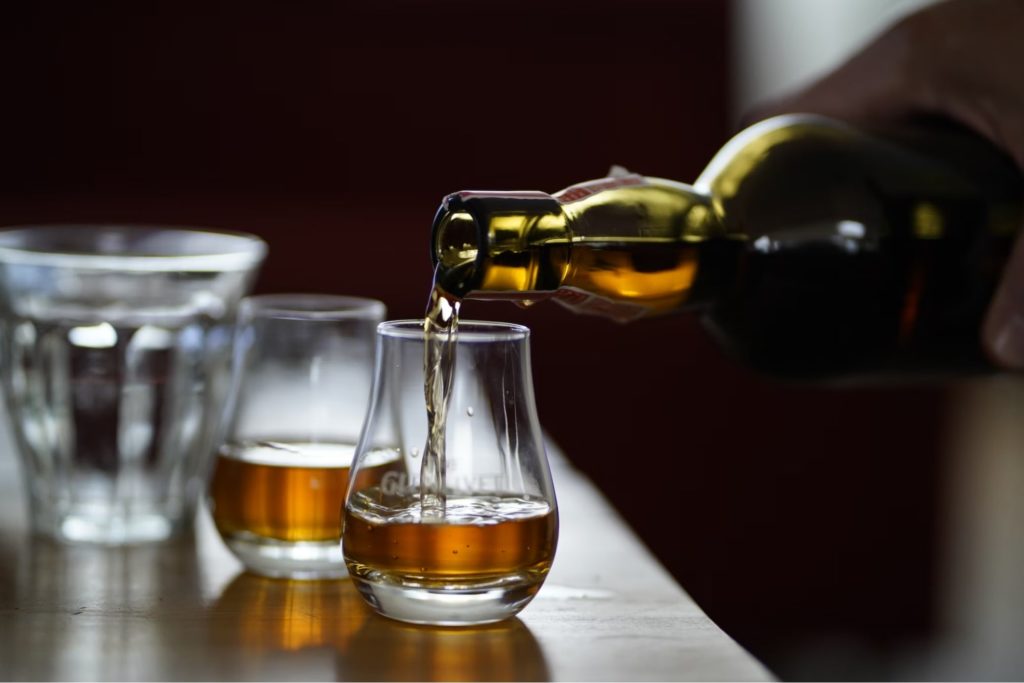 Website: https://galwaytours.ie/tours/whiskey-tasting-tours-galway 
Phone: 086 8873377
Email: [email protected] 
Galway Tours, led by Guide Ray Martin, has been writing about historic pubs and pub culture for over 15 years. They offer customized Whiskey tasting evenings in some of Galway's oldest establishments.
They also teach you about the history and culture of Irish pubs. Additionally, they can arrange guest speakers to discuss specialized topics such as Irish Whiskey distilleries or Irish Pubs abroad.
Activities Included:
Visit some of Galway's oldest and best pubs, where you can taste whiskey and beer and learn about the Irish pub culture and history.
See some of the places in Galway City that are connected to whiskey and its history.
Taste some of the best Irish whiskeys in different pubs and learn about the famous brands like Persses.
Learn how Guinness was bottled and distributed in Ireland, and how the pub culture reflects Irish hospitality.