The Top 5 Art Suppliers in Cork
Are you an art student, artist by profession, or an enthusiast? Looking for a trusted art supplier can be difficult, but that is why we are here to help you!
In this article, we'll present you with the best art suppliers to find your necessary art materials and instruments! Whether it be a single purchase or a more detailed order, here is a list of the top art suppliers around Cork that you should definitely check out.

How much do art supplies cost?
Art supplies can cost a lot and it is important that we understand how much these cost. This can help us to discern and decide on our budget for the things that we ought to buy.

Do take note that these are estimates and there are items that could be priced lower or greater than the range provided. With that said, the following table shows the average estimated prices of common art supplies.
| Item | Average Estimated Price |
| --- | --- |
| Paint brushes | €1.00 - €50.00 |
| Paint | €1.50 - above |
| Paper | €0.50 - €15.00 |
| Watercolor | €0.75 - above |
Best Art Suppliers in Cork
There are many art suppliers around Cork but how do we know this is the best possible choice for you? We provide simple criteria that help us find the best art suppliers available.
1. Cork Art Supplies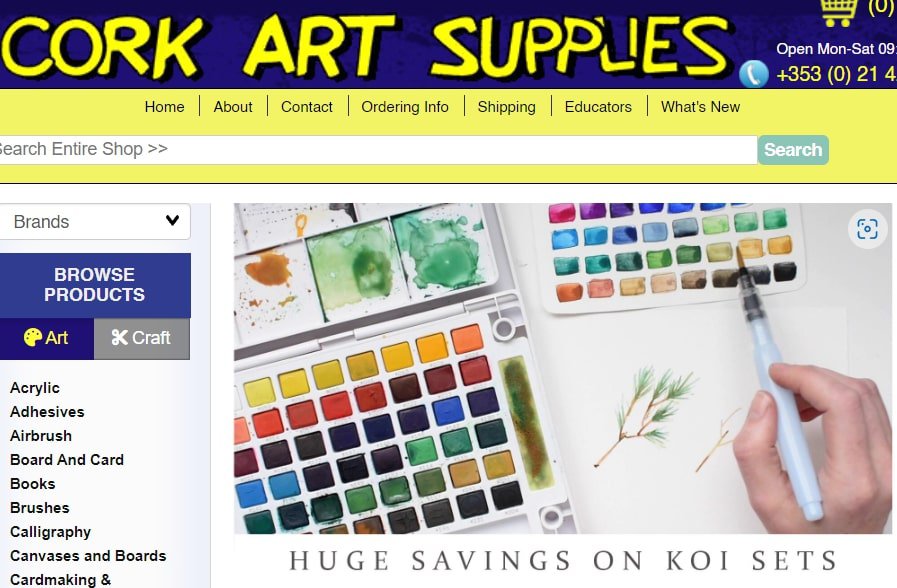 Test
Info
ITEMS
Paint, Paint Mediums, Brushes, Surfaces, Drawing Materials
WEBSITE
https://corkartsupplies.com/
ADDRESS
28 Princes St, Centre, Cork, Ireland
CONTACT DETAILS
Tel: +353 21 427 7488

Fax: 021 4277856

Email: [email protected]

OPERATING HOURS
Mondays to Saturday

9 AM to 5:30 PM
| | |
| --- | --- |
| Range of items sold | ★★★★★ |
| Service | ★★★★★ |
| Quality | ★★★★★ |
| Value for money | ★★★★★ |
Cork Art Supplies offers a lot of materials to choose from. Located in the city mentioned in its name, you can drop by and check out their wide array of art supplies to start your project!
This supply store has everything you need – from papers and pens, to paint brushes and paint! If you are working on something that needs a lot of various materials, then this one-stop shop will surely make it easy.

What we love about Cork Art Supplies is that their team is hands-on in helping their customers find the right materials for their projects. They provide advice on what materials can be used and what options you have to consider.
Moreover, another thing that caught our attention is that Cork Art Supplies also provides delivery services for their customers! It isn't common for an art supply store to do so, so this is definitely a plus for us!
However, do take note, if you're looking to get your items shipped for free, their minimum order comes at a steep price of €100. But if you don't mind going to their shop, they offer in-store pick-up to waive shipping fees.
With a friendly owner and staff and a wide array of art supply essentials, you can never be wrong in choosing Cork Art Supplies as your next best friend in art!
Accessible location
Has a lot of art supply options 
Friendly and hands-on staff
Offers easy-to-access menu in their online shop
Wheelchairs cannot enter the shop 
Expensive shipping fees
Customer Reviews
Great Range
"Great shop! I was looking for some sketching notebooks for myself and my nieces and they had a great range of sizes and qualities to suit any pocket or use.
Then had a look at pens – again a great range and I was encouraged to try them out first so that I only bought what I was comfortable with.
This is NOT the art section of your local pound shop, you will pay a little more: but it IS worth it. I'm a geriatric OAP on the non-contributory state pension and if I can afford the odd trip during the year – anyone can." – Oliver Leamy
No Complaints!
"Brilliant shop and friendly knowledgeable staff. Found exactly what I was looking for and more. A better range than any art shop I've been in Bit cramped. Had to use a walking stick instead of a wheelchair but otherwise no complaints!" – Tonya Boland

2. Art & Hobby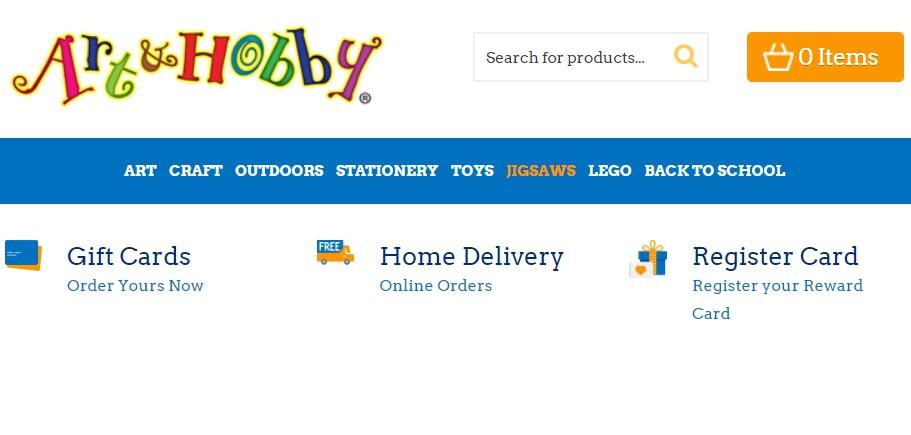 Test
Info
ITEMS
Paint, Brushes, Craft Materials, Drawing Materials, Easels, Painting Mediums, Studio Equipment
WEBSITE
https://www.artnhobby.ie/
ADDRESS
Unit 18 & 19, Patrick Street, Douglas Court Shopping Centre, Cork, Ireland
CONTACT DETAILS
Tel: +353 21 436 7076

Email: [email protected]

OPERATING HOURS
Mondays to Saturdays

9 AM to 6 PM

Sundays

12 NN - 6 PM
| | |
| --- | --- |
| Range of items sold | ★★★★★ |
| Service | ★★★★☆ |
| Quality | ★★★★★ |
| Value for money | ★★★★★ |
True to their name, Art&Hobby has a lot of art supplies to choose from! It's almost as if it has all the materials needed to support different art-related hobbies and activities!
They are particularly known for their wide array of paints on hand. So whether you're looking for acrylic, craft, oil, or watercolor paints, then this shop is the best place for you.
Aside from paints, they offer paint brushes ranging from broad to the finest ones that can be had. You can also find drawing materials such as charcoal pencils, rulers, papers, and many more.
What makes Art&Hobby amazing is their organized and highly functional website where you can find everything from their shop all online! This saves you time from going to the physical store, then looking for specific materials that could go out of stock.
Through their website, you can shop and then order for delivery! Do note that their shipping can take a while sometimes (some even going over 10 days), as a couple of customers we've spoken to have stated.
Their team is also formed with helpful and hands-on staff that can help you in case you need help in choosing the right material for your project. They also provide gift certificates to give to your friends and family to make it special for them!
Overall, if you are looking for the best art materials to supply your hobby, then look no further as Arts&Hobby is here to help you with that!
Has a wide array of art materials to choose from
Highly functional and organized website
Offers online shopping and shipping
For a physical store, they also offer delivery 
Delivery can take some time
Some supplies come at premium prices compared to other shops
Customer Reviews
Unbelievable Variety
"An unbelievable variety for all types of pastimes and an incredible choice – my favorite the jigsaws. Very welcoming – reasonably priced and Irish owned!" – John Murphy
Lovely Shop
"Really wonderful lady at the checkout today. She was so kind to my boy. Thank you!! Lovely shop, highly recommend." – Gretchen
3. Vibes & Scribes Crafts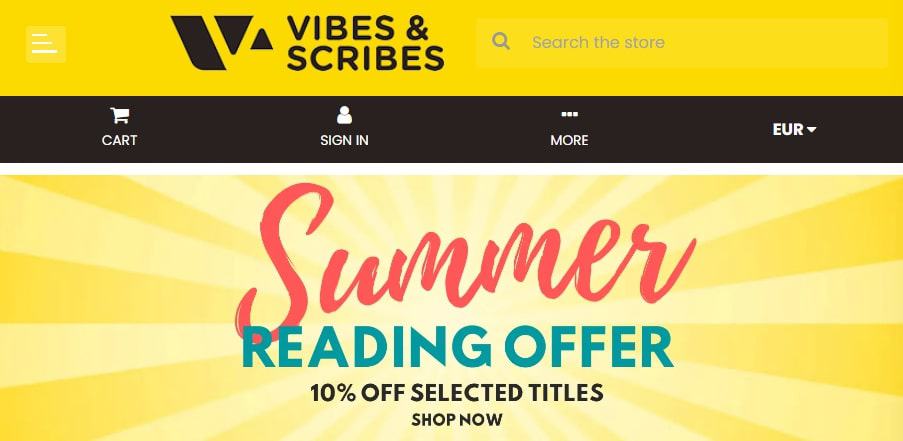 Test
Info
ITEMS
Quilting Fabrics, Yarn & Wool, Books, Art Supplies
WEBSITE
https://www.vibesandscribes.ie/
ADDRESS
3 Bridge St, Victorian Quarter, Cork, T23 TF22, Ireland
CONTACT DETAILS
Tel: +353 21 450 5370
OPERATING HOURS
Mondays to Saturdays

10 AM to 5:30 PM
| | |
| --- | --- |
| Range of items sold | ★★★★☆ |
| Service | ★★★★★ |
| Quality | ★★★★★ |
| Value for money | ★★★★☆ |
This art supply shop is special because they offer special equipment and materials for fabric sewing and weaving! Aside from art materials, you can check Vibes&Scribes Crafts to plan your next art project!
What you can expect at Vibes&Scribes are materials such as high-quality acrylic, watercolor, oil, and kids' paint! Aside from painting materials, they offer brushes and canvases to complete your painting needs!
If you are looking for papers and crafts, do not worry as this shop also offers a myriad of papers to choose from! They also provide art accessories, sketching materials, and others.
Aside from regular materials, Vibes&Scribes Crafts also offers special kits such as painting kits, drawing, and other art-related kits to make it easier for customers to choose. This shop also offers sewing and embroidery materials for those who are interested in the craft.
We think Vibes&Scribes has made a valiant attempt in helping its customers choosing the right materials for their art projects. If you browse through their online website, you can find helpful best deals and best sellers to help and guide customers.
But it should be noted that a lot of stocks are unavailable due to the high volume of orders and demand, as expressed by previous customers. So if you're shopping here, make sure to order well in advance.
If you are looking for a shop that passes the vibe check, then do not miss on Vibes&Scribes Crafts as they make your life a bit easier through their service!
Offers a wide range of art materials
Offers fabrics, wool, and embroidery materials
Has kits available 
Up-to-date and user-friendly website
Other stocks are unavailable
Kits are limited to painting and drawing
Customer Reviews
Beautiful Wool
"I ordered wool in the early hours of the morning with a note attached asking for posting that day if at all possible.
I wasn't really holding out much hope as it was a very busy time of year. I was absolutely delighted when my parcel of beautiful wool arrived the very next day!! I'm one very happy customer and will definitely buy from this company again." – Joan Kelly
Highly Recommended
"This place!! Omg, why have I not been banned here before??!! Everything, absolutely EVERYTHING I would ever need for crafting! Fabulous staff, so helpful. A dark-haired lady at the cash desk even phoned a rep straight away with a query I had about copyright.
I went in to buy a few felt squares and ended up spending over €200 😀
Would highly recommend." – Sally Davies
4. Cork Craft and Design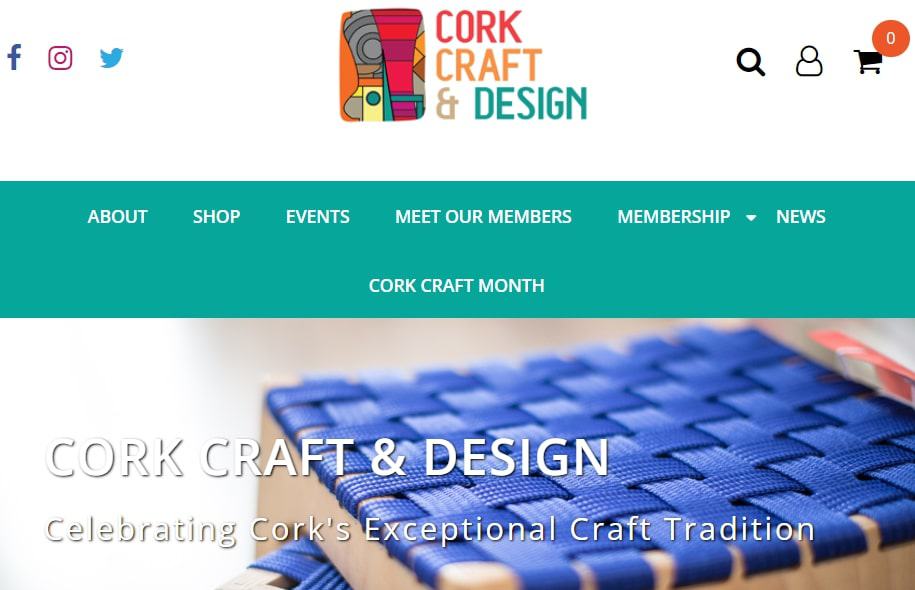 Test
Info
ITEMS
Indigenous Materials, Irish Crafts
WEBSITE
https://www.corkcraftanddesign.com/
ADDRESS
27A St Patrick's woolen mills, Douglas, Cork, T12 H932, Ireland
CONTACT DETAILS
Tel: +353 21 436 8365

Email: [email protected]

OPERATING HOURS
Mondays to Saturdays

10 AM to 5 PM
| | |
| --- | --- |
| Range of items sold | ★★★☆☆ |
| Service | ★★★★☆ |
| Quality | ★★★★★ |
| Value for money | ★★★★☆ |
Cork Craft & Design is an Irish-based organization with a goal of promoting high-quality products from its Emerald Isle to both global and local audiences since 2005.
Cork Craft & Design not only upholds Ireland's rich heritage but also ensures that it is passed onto future generations. They do this by bringing together an extensive collection of Ireland's finest craftsmen who are renowned for their quality, traditional, and contemporary designs.
Cork Craft & Design features in-house-made Irish crafts as souvenirs. Some of these are handmade wooden pens that are made from different materials such as ash, elm, hazel, and other wood.
Aside from those, different types of crafts and accessories are made available in the shop. This includes indigenous wood, ceramics, precious crystals and more.
But if you are looking for raw materials for arts and crafts, this shop can be quite limiting as this focuses on Irish craft and art traditions.
If you are interested in learning more about traditional craft and art of Ireland, where you need materials specific to your craft, look no further as Cork Craft & Design offers the best choices for you!
Wide array of crafts 
Offers Irish craft
Indigenous materials for arts and crafts
Materials offered can be quite limiting
Focuses on finished crafts
Customer Reviews
Had everything we needed
"Best craft shop in Cork City. A wonderful range of locally made designs, each with its own unique character and beauty. Very affordable too." – Lucia O'Donovan
Beautiful
"Beautiful retail space representing top quality craft items made by over 100 professional craft makers located in Cork City and County" – Bernadette Tuite
5. Søstrene Grene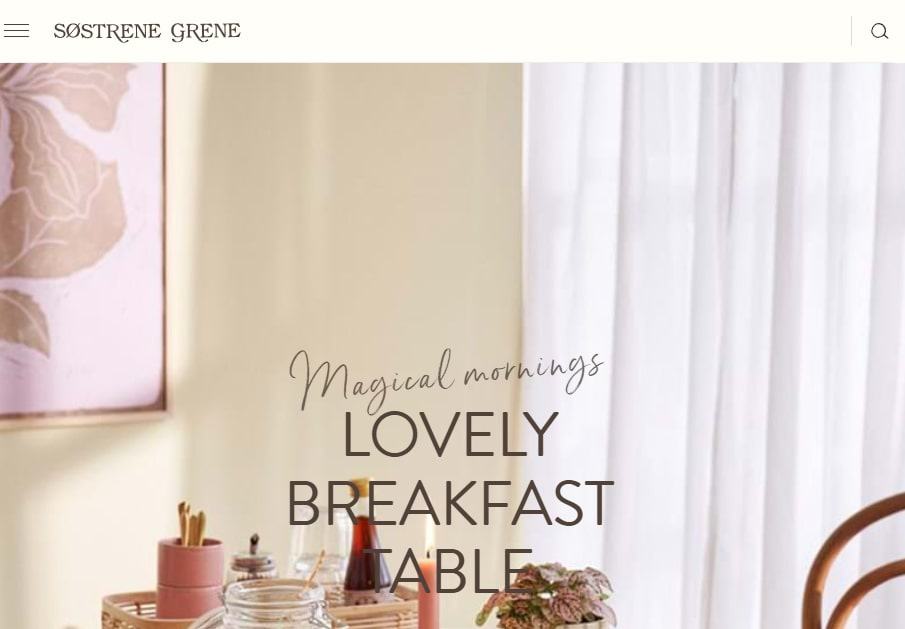 Test
Info
ITEMS
Home Interior Crafts, Stationeries, Candles, Yarn, Needlework
WEBSITE
https://sostrenegrene.com/ie
ADDRESS
74/75 St Patrick's St, Centre, Cork, T12 RR29, Ireland
CONTACT DETAILS
Tel: +353 21 486 7792

Email: [email protected]

OPERATING HOURS
Monday to Saturday

10 AM to 6 PM

Sunday

12 to 6 PM
| | |
| --- | --- |
| Range of items sold | ★★★☆☆ |
| Service | ★★★★☆ |
| Quality | ★★★★★ |
| Value for money | ★★★★☆ |
If you are looking for an art and craft supplier, specifically focusing on do-it-yourself or DIYs, and interior designing, then Søstrene Grene is the right place for you!
This shop focuses on bigger art and crafts projects such as interior designing in homes, and furniture. Here, you can check out great finds such as hammock chairs, pouf, cabinets, dining chairs, and more!
Aside from those, you can also browse through candles and other accessories to accent your home. You can even customize your own candle at their shop!
For arts and crafts materials they offer a wide array of painting materials that covers both woodworks and traditional paint. They also have yarn and needlework materials to jumpstart your next fabric-based art or embroidery.
If you are interested in crafts and letters, Søstrene Grene offers stationery materials such as specialty paper, calligraphy pens, and many more! * We particularly like their acrylic paint sets which are affordable and highly pigmented!
Although it must be noted that crafts and materials at this shop are on the expensive side, as seen by a few reviews made by customers, other than that, everything else is wonderful!
Overall, if you are interested in home design while juggling arts and crafts, you need to check Søstrene Grene and make that transformation happen!
Offers home essentials
Offers arts and crafts for interior design
Also offers customizable crafts 
Expensive
Can be limiting to house-related crafts
Does not offer general arts and crafts materials
Customer Reviews
Perfect Place
"Perfect place to make your home beautiful 🤓 they have very beautiful and picked up items for you in stationary, home decor items , candies and many more.. you will love going dere and Most important the items are at reasonable price. So go for it without thinking." – Krisha Tomar
Absolutely incredible
"Love this shop. So well laid out. Lovely festive decor at the moment. Must be an Aladdins cave for crafters. Brought home a mini forrest, love it!" – Evelyn Clifford
FAQs about art supplies
---