5 of the Best Acupuncturists in Galway
We have a responsibility to take care of our bodies and that includes dealing with pain. So whether you have a migraine, toothache or nausea, acupuncture is a great option to consider.

To help explore your options out there, we'll take a look at some of the best acupuncturists in Galway in this article.

Before we begin though, let's discuss cost first.
Acupuncture sessions usually run for an hour which usually involves the same kind of treatment. Essentially, needles are strategically used to prick the skin to help ease or treat a person's pain or discomfort.

Now, there aren't that many styles of acupuncture, although related and additional treatments can sometimes be provided. You might be offered medical insights or relaxation techniques, depending on the practitioner you visit.

To give you a better idea on how much acupuncture costs, we've rounded up some average estimated prices in the table below. Take note that prices may vary for different clinics.


| Treatment | Cost per session |
| --- | --- |
| Standard One Hour Acupuncture Session | €50 to €60 |
| Cosmetic Acupuncture | €60 to €75 |
| Acupressure | €60 |
| Initial Fertility Consultation with Acupuncture | €80 |
| Pediatric to Teen Acupuncture | €30 to €45 |
Top Acupuncturists in Galway
We assessed the clinics and acupuncturists according to the following criteria:
1. AcuGlow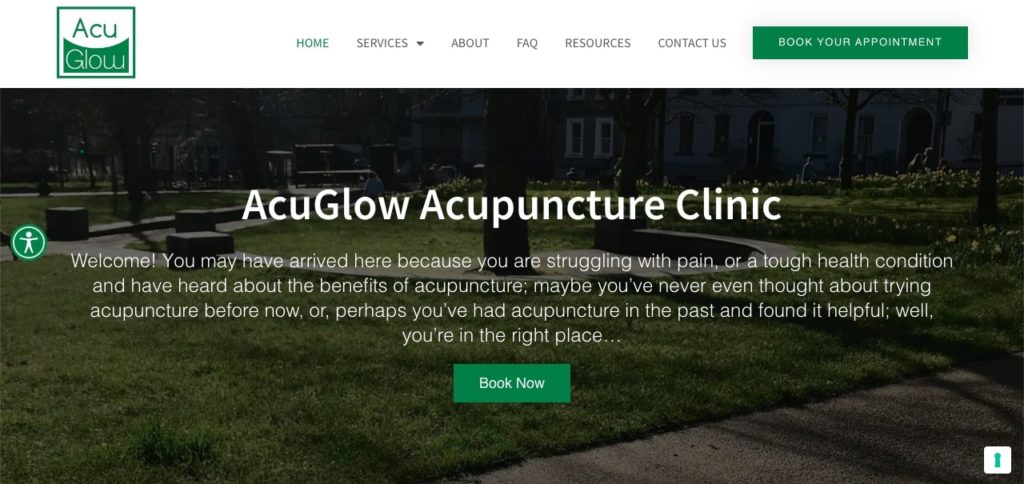 Test
Info
SERVICES
Traditional Chinese Medicine Acupuncture

Auricular Acupuncture

Distal Acupuncture(Master Tung)

Electro-acupuncture

Dry Needling (Trigger Points)

Motor Point (Neurofunctional),

Acupuncture

Ophthalmic Acupuncture

Cupping Therapy,

Heat Lamp Treatments

Eye Conditions

Pain & Injury

Health Conditions

Pregnancy

Postpartum Care

WEBSITE
https://acuglowacupuncture.com/
ADDRESS
Eyre House, 21 Eyre Square, Galway
CONTACT DETAILS
087 1727 274
OPERATING HOURS
Monday to Tuesday: 10:00 AM to 6:00 PM

Wednesday to Tuesday to Friday: 10:00 AM to 7:00 PM

Saturday: 10:00 AM to 4:00 PM
| | |
| --- | --- |
| Quality of acupuncture service | ★★★★★(5/5) |
| Background of practitioner/s | ★★★★★(5/5) |
| Additional services | ★★★★☆(4/5) |
| Customer satisfaction | ★★★★★(5/5) |
AcuGlow's range of acupuncture services and their consultation process makes them a solid choice for your next acupuncture appointment.
All of their services are covered by the major insurance companies in Ireland which is great considering the amount of acupuncture types they offer.
Their acupuncture services include treatments for acute pain, chronic pain, pregnancy care and anxiety to name a few. It is a solid presentation of more well known types, making it a great choice for those who have not had any acupuncture experience.
One of their specialties is ophthalmic acupuncture, targeting those with sight conditions. They can help patients manage conditions such as macular degeneration, retinitis pigmentosa and glaucoma, among others.
We particularly like that they make sure to have a prior consultation on health, lifestyle and even an eye test before the actual treatment. We really appreciate how careful they are in not skipping any steps throughout the process.
Clients who visit here can feel assured with the sole practitioner and owner, Helen Falvey. She has three years of formal training and is actively continuing her education to keep abreast on the current trends.
However, do take note that the additional supportive services offered here are limited. If you're looking for more options in this sense, you may have to look elsewhere.
Moreover, their service hours end quite early on Saturday so it would be best to look at the schedule before visiting.
Offers ophthalmic acupuncture
Offers a wide range of different types of acupuncture
Practitioner has a solid background in the different types of acupuncture
Process assures consultation prior to treatment
Early end of service hours on saturdays
Less additional services
Customer Reviews
Strongly Recommended
Helen is amazing! She is extremely knowledgeable. She helped me understand options for my conditions and really cares about me and my health. I strongly recommend Helen for anyone who is seeking a health care provider who listens and is committed to your healthy body and mind – MaryPat Kavanagh
Helped Immensely with Anxiety and Sleep
I started going to Helen at AcuGlow for acupuncture a few months ago. I went because my counsellor recommended it as a parallel treatment for anxiety and it has helped immensely. I feel the immediate calming benefit after I leave the session and for weeks later, my sleep and anxiety are more under control. It helps my system work together and I recommend for anyone else suffering from an anxiety -Jamie Canavan
2. Aran Acupuncture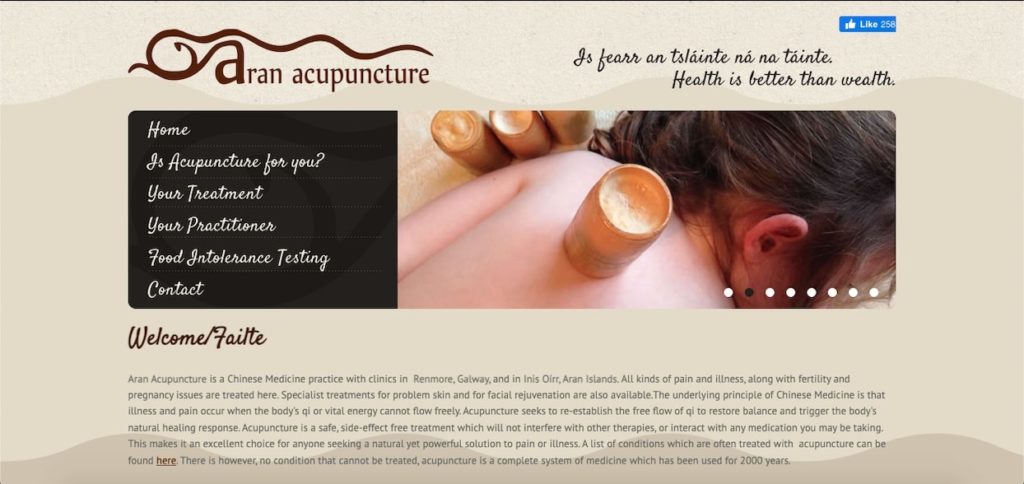 Test
Info
SERVICES
Acupuncture

Cupping

Moxibustion

Auricular Acupuncture

Electroacupuncture

Food Intolerance Testing

WEBSITE
https://www.aranacupuncture.ie/index.php
ADDRESS
1 Renmore Rd, Galway
CONTACT DETAILS
+353 87 778 7730
OPERATING HOURS
Weekdays: 10:00 AM to 8:00 PM
| | |
| --- | --- |
| Quality of acupuncture service | ★★★★★(5/5) |
| Background of practitioner/s | ★★★★★(5/5) |
| Additional services | ★★★★☆(4/5) |
| Customer satisfaction | ★★★★★(5/5) |
Aran Acupuncture is a clinic with a well founded background in Chinese medicine. They are a great choice for those looking for after work sessions as they are open consistently on weekdays until 8:00 PM.
Their first acupuncture session includes inquiries about your medical history, current conditions as well as the examination of the client's tongue and pulse.
What stood out to us was how they offer prepaid packages for a certain quantity of treatments. For example, if you avail of the package of 11 consistent acupuncture treatments, the cost will total as if the last session would be free.
They offer this type of grouped package with problem skin treatments as well as synergy facials.
Looking closer at these acupuncture treatments, auricular acupuncture is a great option for those looking to treat a variety of illnesses. On the other hand, they offer electroacupuncture as a needle free alternative, which uses pads instead.
The background of the practitioner, Trish Coneely, includes training both locally and overseas. She regularly attends seminars on health and acupuncture which we really appreciate.
Probably their most unique service is food intolerance testing, in which they take a sample of the client's blood to be sent off to an accredited lab to test for food allergies. This holistic approach helps explore and analyze any digestive issues clients may have.
Do take note, that these food intolerance tests can be expensive. However, they do offer different tiers for how much food allergens they test for, so it would be best to consult beforehand for the cost.
Impressive background of practitioner
Consistent service hours
Offer unique services such as food intolerance testing
Very open to all types of ages and have corresponding needle less services
Food intolerance testing may be costly
Commitment to package deals
Customer Reviews
Highly Recommend Health Changing Experience
I had the most amazing experience with Trish, she is very hands on, very knowledgeable and is very good at calming you down, which was great for someone who is scared of needles. After my first session I felt 'whole' my body felt like a jigsaw puzzle that had been put together perfectly. All my ailments disappeared and I have not been to the doctor in more than a year. For anyone who is open to alternative treatment I would highly recommend Arán Acupuncture Trish is the best at what she does and I can assure your life will never be the same after she has worked her magic on you. – Mercy Muzunze
Gentle and Relaxing
Thanks so much Trish for a wonderful Aesthetic Acupuncture Facial. It was so gentle and relaxing. Facial cupping improved my muscle tone and complexion. It was a brilliant experience and had a wonderful night's sleep. Thank you – Annette Joyce
3. The Crane Clinic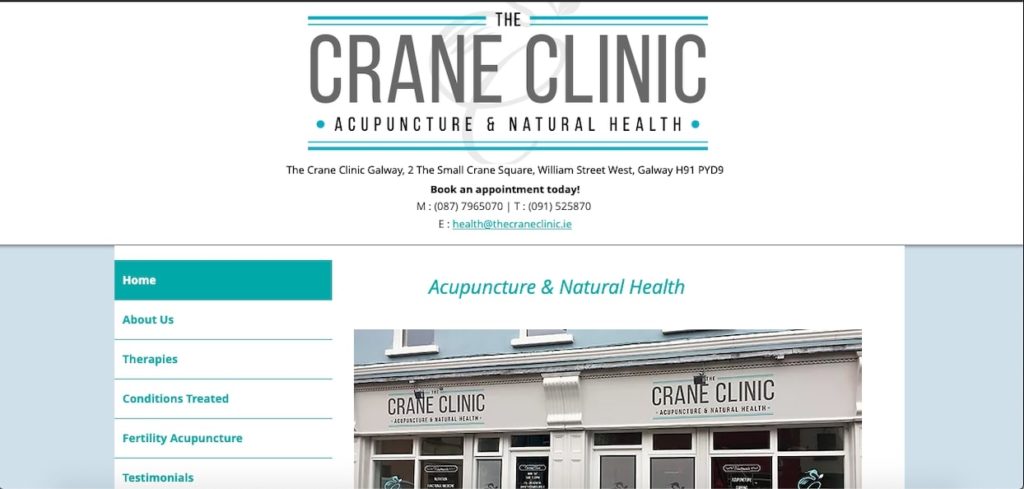 Test
Info
SERVICES
Acupuncture

Nutritional Therapy

Amatsu Orthopathic Therapy

Herbal Medicine

Homeopathy

Cupping

Moxibustion

Chinese Patent Herbs

Ear Acupuncture

Ondamed

Low-level Laser Therapy

Battlefield Acupuncture,

Pulsed Electromagnetic Frequency,

Quantum Scalar Wave Laser

Halo Multiverse Light Therapy

WEBSITE
https://www.acupuncturegalway.com/thecraneclinic
ADDRESS
2 The Small Crane Square, William St. West, Galway
CONTACT DETAILS
(091) 525870

087 7965070

OPERATING HOURS
Weekdays: 9:00 AM to 7:00 PM

Saturday: 9:00 AM to 1:00 PM
| | |
| --- | --- |
| Quality of acupuncture service | ★★★★★(5/5) |
| Background of practitioner/s | ★★★★★(5/5) |
| Additional services | ★★★★★(5/5) |
| Customer satisfaction | ★★★★★(5/5) |
The Crane Clinic is impressive because of its range of services and their team's widespread background. They deliver quality acupuncture sessions and pregnancy programs as well.
They have a team of six practitioners that have experience in nursing, midwifery and nutrition to name a few. We were also very impressed how they collaborate with physiotherapists and medical doctors to round out the consideration of the client's conditions.
The other main highlight from this company would be their extensive range of services. They go above and beyond traditional acupuncture, and even offer more technologically supported treatments.
Some of these treatments are Ondamed therapy, laser acupuncture and pulsed electromagnetic frequency, which aren't commonly seen in other acupuncture clinics in the area. These treatments are great options alongside traditional acupuncture, as they are needle-less and target similar conditions.
Another standout of the clinic is their Preparing for Pregnancy program. This detailed program involves taking a look at the nutritional lifestyle of the patient alongside all of the more medical aspects.
We really like how this program is tailored-made to the patient, whether it's for dietary consultations or immune system conditions. We think it is one of the most complete programs out there for fertility acupuncture.
Offers a comprehensive preparation for pregnancy program
Extensive backgrounds and experiences of the team of practitioners
Offers very unique services such as ondamed therapy and laser acupuncture
Comprehensive view of the condition of the patient
Closes at 1:00 PM on Saturdays
Need quotation for price of services
Customer Reviews
Treatments Worth Traveling for
Áine treated me with acupuncture and Ondamed therapy. She was always so kind and caring and I found the treatment really really helpful. I even traveled from Limerick to Galway for all of my treatments! -Aine N
Excellent Results
I made an appointment with Áine because of her qualifications in both classical and complementary medicine, as I'm never sure what works for my IBS. Excellent results, and have to say what really works most is being able to trust Áine, something that's not just a mix of both methods but comes down to her deep rooted compassion. -Mags Treanor
 4. OSTARA Chinese Medicine Clinic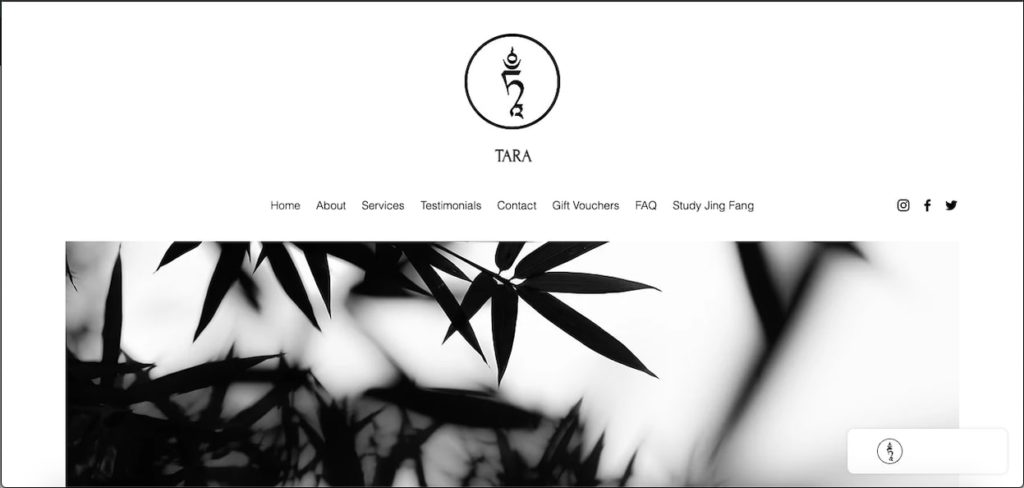 Test
Info
SERVICES
Acupuncture

Cupping

Cosmetic Acupuncture

Herbal Medicine

WEBSITE
https://www.ostaraclinic.com/
ADDRESS
The Resting Tree Holistic Center, Unit 16A, Sandyford Business Centre, Bohermore, Galway
CONTACT DETAILS
083 384 2764
OPERATING HOURS
Tuesday to Saturday: 9:30 AM to 8:00 PM
| | |
| --- | --- |
| Quality of acupuncture service | ★★★★★(5/5) |
| Background of practitioner/s | ★★★★★(5/5) |
| Additional services | ★★★★☆(4/5) |
| Customer satisfaction | ★★★★★(5/5) |
OSTARA Chinese Medicine Clinic offers essential acupuncture treatments alongside pleasing and supportive experiences with the clinic's practitioner.
The acupuncture treatments are applicable for health insurance cover from companies such as Irish Life Health and Laya healthcare to name a few.
The background of the practitioner, Tara Barden, is also very exceptional. She had her postgraduate licentiate training in China and initially established the clinic in Vietnam.
She also takes a transdisciplinary approach which makes her services more unique. Multiple clients have stated that she makes sure to not only perform the treatments efficiently, but also offer any advice the client needs, in terms of health and lifestyle.
We really appreciate that she puts in the effort to make the connection with anyone who visits and it really gives that extra specialness to every visit.
She offers acupuncture, cupping, cosmetic acupuncture and herbal medicine, which are a great set of services for anyone initially dipping into acupuncture.
If you have any inquiries on any of their treatments and procedures, don't forget to take advantage of their very convenient website feature of an active chat.
That being said, additional treatments as well as more specific types of acupuncture are more limited in this clinic. If you are looking for a wider range of options you may need to look elsewhere.
Great interactions with the client
Offers a transdisciplinary approach
Solid background of practitioner
More limited offerings of types of acupuncture
Closed on Mondays
Customer Reviews
Holistic Approach to Health
Tara really helped me with a couple of health issues I had. I could really reap the benefits after seeing her every week for a couple of months. Tara is very knowledgeable and has a holistic approach to health. Apart from the acupuncture, her advice on diet and lifestyle was very helpful too. Would definitely recommend seeing her! -Elena Ward
Significant Results
I attended Ostara Clinic for a frozen shoulder, after just one treatment my pain was significantly decreased. I had acupuncture and cupping which I found fantastic and after a couple of treatments was virtually pain free. Tara was so professional and knowledgeable, I would highly recommend her. – Josina Flannery
5. 5 Elements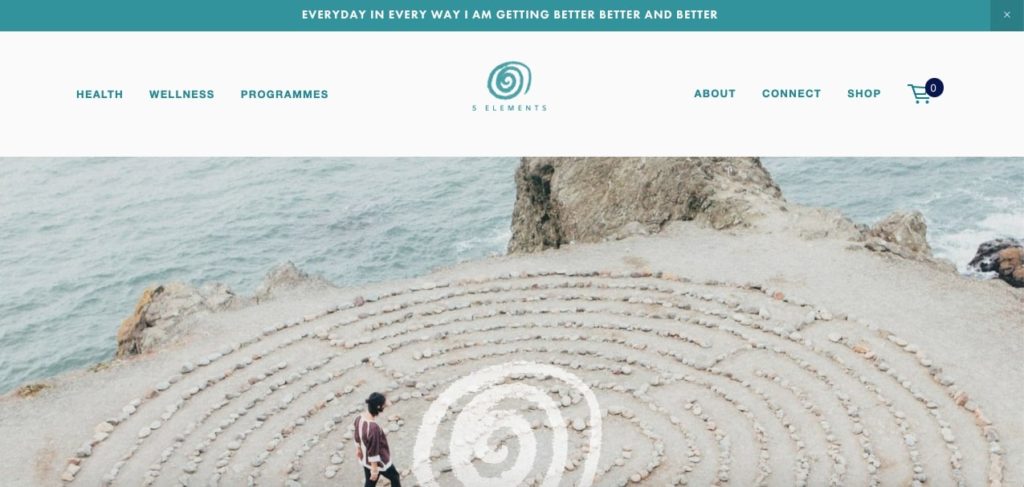 Test
Info
SERVICES
Acupuncture

Breathwork

Coaching

Hypnotherapy

Meditation

Workplace Assessments

Workplace Events

Workplace Mindfulness

Workplace Wellness

Workplace Feng Shui

Programmes: Abundance

Leadership

Fertility

Relaxation

Weight

WEBSITE
https://www.elementacupuncture.ie/
ADDRESS
13 Glenrock Business Park, Bothar Na Mine, Galway
CONTACT DETAILS
0872764539,
OPERATING HOURS
Monday: 12:00 PM to 5:00 PM

Tuesday and Thursday: 8:00 AM to 4:00 PM

Wednesday: 10:00 AM to 7:00 PM

Friday: 10:00 AM to 6:00 PM
| | |
| --- | --- |
| Quality of acupuncture service | ★★★★☆(4/5) |
| Background of practitioner/s | ★★★★★(5/5) |
| Additional services | ★★★★★(5/5) |
| Customer satisfaction | ★★★★★(5/5) |
If you're looking for a relaxing and different acupuncture experience, 5 Elements is a great option to consider. They pair their services with wellness programs, thus offering clients a little bit more than your average clinic.
5 Elements' practitioner, Mary, has had extensive experience of 17 years in the industry, not counting her numerous qualifications. She is certified in fertility acupuncture, cosmetic acupuncture, and even Tai Chi!

She has even established her own unique method of treatment, dubbed the "5 Elements Coaching Model", which integrates itself through the different treatments.
What's great as well is that they offer various types of sessions to fit the lifestyle and schedules of potential clients. These are one on one sessions, online sessions, and group online sessions.
In terms of their acupuncture, they mainly focus on typical acupuncture services such as body, cosmetic, stress targeting and fertility acupuncture. However, what makes it unique is the integration of the 5 Elements model, prioritizing the balance of the different systems.
5 Elements also offers other services that focus on wellness, health and relaxation such as hypnotherapy, meditation and abundance programmes. It highlights a more mindful approach to acupuncture and its intended healing properties.
What is limiting is that if you're looking for more unique types of acupuncture, you may have to look elsewhere. However, 5 Elements is a great choice for those looking for acupuncture alongside comprehensive wellness programs.
Offers other services such as wellness programs, hypnotherapy and meditation
Expensive 17 year background in acupuncture of practitioner
Offers sessions in different formats such as 1:1, online and online groups
Does not include more unique types of acupuncture
Highly variable service hours
Customer Reviews
Highly Recommended Effective Sessions
I went to Mary for acupuncture a few weeks ago after she was recommended by a friend. I was suffering badly with hay fever and it was stopping me from going outside as much. Since having the session with Mary, I have not suffered from hay fever at all. She also done a phone consultation with me the night before and had an in depth conversation about my overall health and energy levels. I would highly recommend and will definitely be going back! – Laura
True Professional
Mary @ Element Acupuncture is a true professional that is extremely passionate about her job. Mary can read her clients so well & adapt a personal programme to suite your needs. I would highly recommend Element Acupuncture. – Karen
FAQs about Acupuncture
---
Maintaining our health should be one of our top priorities so we hope that this article helped you take a look at some of the options out there for acupuncture services in Galway.
If you would like to read more of our articles on health services we also have some on the best osteopaths in Dublin and the best physiotherapy clinics in Ireland.