Cork Solo Adventures: Top Unmissable Things to Do on Your Own
Are you ready to embark on an adventure all by yourself? Cork offers a wide range of activities for solo travelers, offering a life-changing experience that can boost your confidence, creativity, and happiness.
Solo travel is no longer a rarity, with a 40% increase in searches for the best solo trips. And it's no wonder why – the perks are endless!
So, let's dive into some trending solo travel ideas in Cork to fuel your wanderlust.
Top Things to Do in Cork for Solo Travelers
The top things to do in Cork for solo travelers include visiting the English Market, taking a walk along Shandon Mile, fishing at The Lough, exploring historic sites, and finding tranquillity at Bell's Field.
Kick off Your Day by Browsing through the English Market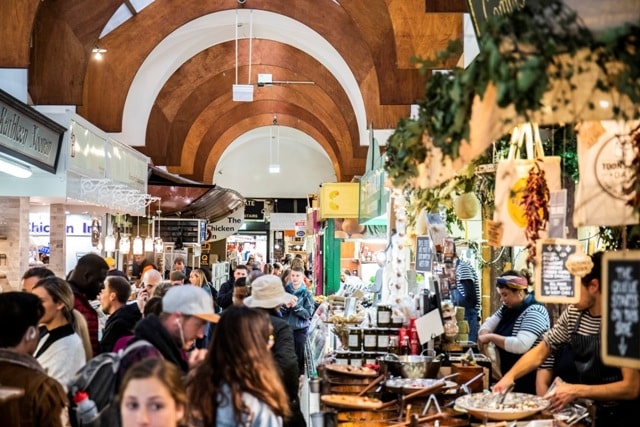 Website: https://www.corkcity.ie/en/english-market/english-market-home/
Address: Grand Parade, Centre, Cork, Ireland
Phone: +353 21 422 6902 or +353 87 280 9483
Email: [email protected]
Operating Hours:
Monday to Saturday – 8 AM to 6 PM
Sunday – closed
Bank holidays – closed
Nothing beats the English Market for a taste of Cork's culture and cuisine. This historic venue has been serving up fresh produce and friendly banter since 1788.
You can mingle with the locals, sample some Irish delicacies, and enjoy the cozy atmosphere. If you're feeling adventurous, you can join a food tour and discover more of the city's culinary gems.
The English Market is more than just a place to shop – it's a place to connect with the culture and people of Cork.
Pro Tip:

The Farmgate Café on the upper floor is the perfect place to enjoy a delicious meal made with fresh market ingredients while taking in a beautiful view from the balcony.
Take a Self-Guided Stroll via Shandon Mile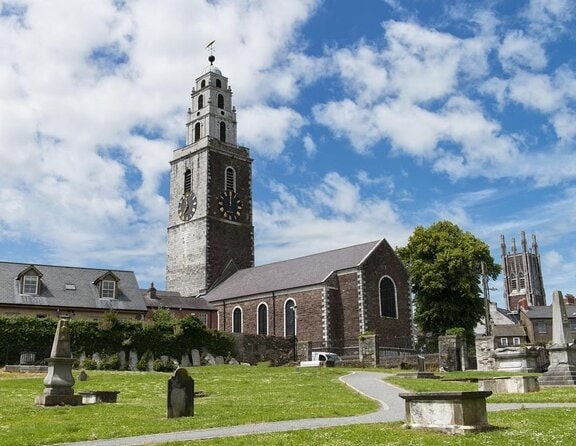 Cork is a city that oozes history and culture, and you can experience it all on a self-guided walk through its most historic parts.
You'll start at Daunt's Square, where the English Market awaits you with its fresh produce and local delicacies. Then follow the 10 information panels that will lead you to landmarks such as St. Anne's Church, the Butter Museum, and Shandon Bridge.
The walk is easy to follow and you can download a map to help you navigate. It's a perfect way to get to know Cork's past and present in just one mile.
Pro Tip:

Make sure not to miss the chance to ring the famous bells at St. Anne's Church. Not only will you have the chance to have fun ringing these historic bells, but you'll also be rewarded with breathtaking panoramic views from the tower.
Learn a New Skill by Solo Fishing at The Lough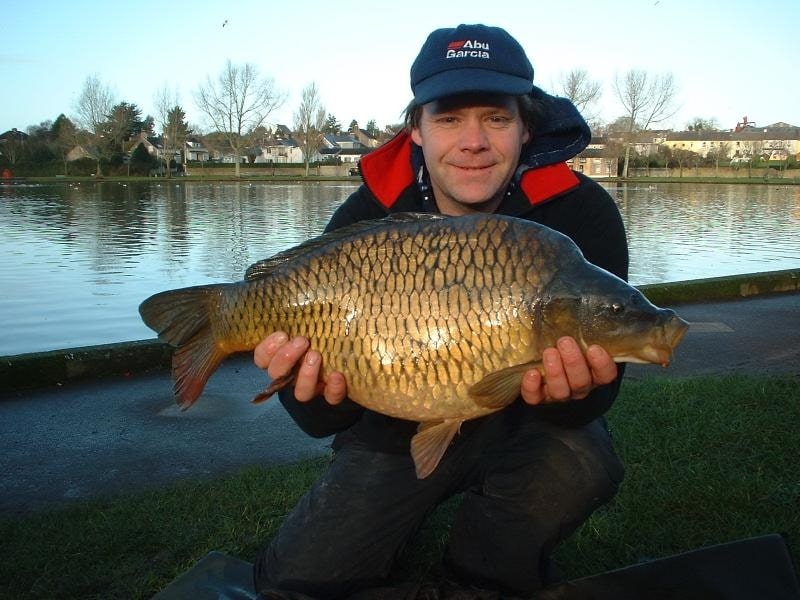 Imagine learning a new skill that boosts your confidence and satisfies your curiosity. Sounds good, right?
Well, you can do all that by solo fishing at the Lough, a beautiful lake in the heart of Cork City. The Lough is home to some of the biggest carp in Ireland, as well as other fish like eel, tench, perch, and rudd.
You can experiment with different techniques and enjoy the tranquillity of the water. Just be careful not to disturb the wildfowl that also live there, especially the majestic swans.
Pro Tip:

Don't forget to bring a camera, even if it's just your phone or GoPro. It's not about capturing perfect shots, but preserving memories of being fully immersed in nature during your epic trip.
Visit Cork City's Historic Sites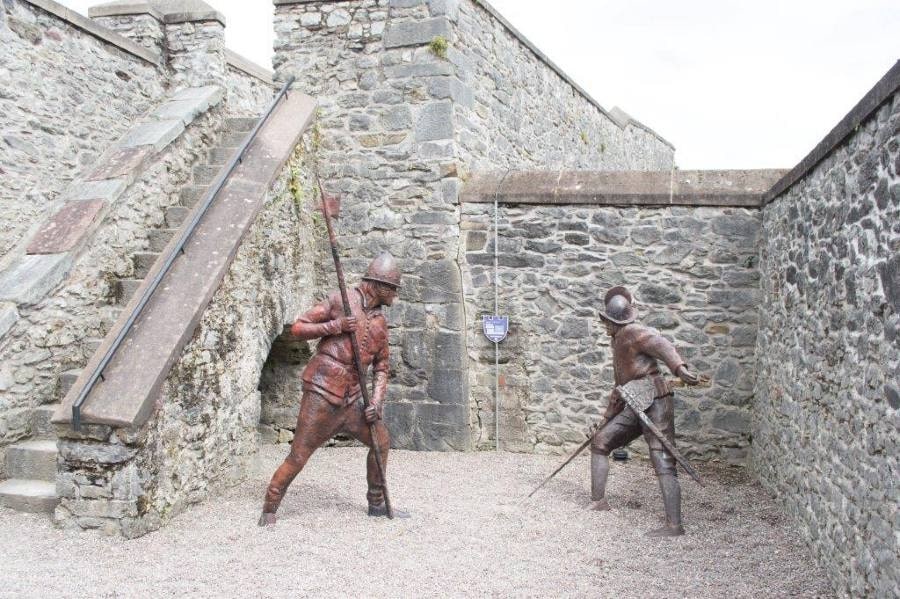 Cork is not as big or crowded as Dublin so you can get a taste of the authentic Irish culture.
You can spend a whole day in Cork just strolling by the river or exploring the hidden alleys. But if you're into history, there are some cool places to check out.
You can visit Elizabeth Fort, Saint Fin Barre's Cathedral, Cork Public Museum, and Cork City Gaol to learn more about the city's past and see some amazing architecture.
Pro Tip:

Borrow old textbooks or use online resources to research your travel destination's history and social studies. Enhance your experience and share knowledge by arriving well-informed and ready to teach others.
Journal and Catch the Sunset in Bell's Field
After a long day of touring the City Centre, you might want to catch the sunset in Bell's Field, the famous spot on top of Patrick's Hill. You can enjoy the stunning view of the Shandon skyline while having a picnic of local delicacies.
But don't just take pictures and leave. Why not make this moment more memorable by journaling your thoughts and feelings?
Journaling is not just an indoor activity. It can be fun and relaxing to do it in nature, where you can process your emotions, improve your self-awareness, and document your successes.
Journaling can also help you achieve your personal goals by tracking your mistakes and reducing your anxiety. You don't need to spend a lot of time on it, just a few minutes will do.
Pro Tip:

Borrow old textbooks or use online resources to research your travel destination's history and social studies. Enhance your experience and share knowledge by arriving well-informed and ready to teach others.
Top Solo Traveler Activities in Cork Beyond the City Centre
Meet Other Travelers at the Blarney Castle and Gardens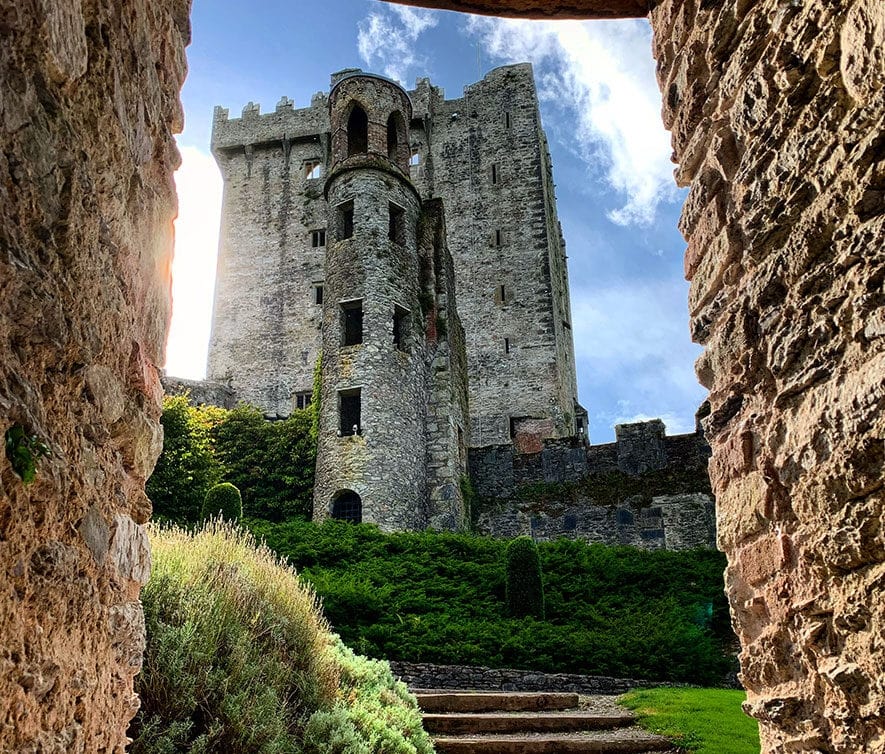 Website: https://blarneycastle.ie/
Address: Blarney Castle, Blarney, Cork, Ireland
Phone: 00 353 21 438 5252
Email: [email protected] 
Operating Hours: 
January to March: 9 AM to 5 PM (Last Admission 4 PM)
April: 9 AM to 5:30 PM (Last Admission 4:30 PM)
May to September: 9 AM to 6 PM (Last Admission 5 PM)
October: 9 AM to 5:30 PM (Last Admission 4:30 PM)
November to December: 9 AM to 5 PM (Last Admission 4 PM)
Dec 24th & Dec 25th: Closed
Dec 26th & Jan 1st: 10 AM to 5. PM (Last Admission 4 PM)
Solo travel doesn't have to be lonely. In fact, it can be a great opportunity to meet new people and make friends.
One of the best places to do that is Blarney Castle and Gardens, a stunning attraction near Cork. You can join the crowds who want to kiss the Blarney Stone and gain eloquence, but be warned: it's not for the faint-hearted.
You can also explore the rest of the grounds, where you'll find a poisonous garden, a dungeon, a witch's kitchen, and more.
You'll be amazed by the beauty and history of this place. And who knows, you might even find your next travel buddy along the way.
Pro Tip:

To kiss the Blarney Stone and acquire eloquence, visit in the early morning or late afternoon when there are fewer people. Prepare to climb the castle, lean over a wall, hold onto iron bars, and lower yourself to reach the upside-down stone.
Book a Window Seat and Embark on Cork's Most Breathtaking Train Journey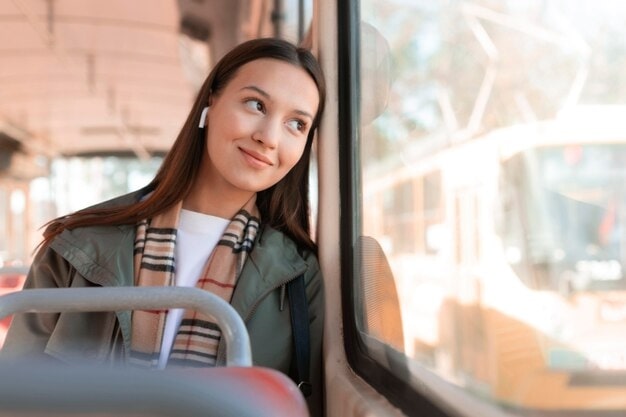 Website: https://www.irishrail.ie/en-ie/station/cork-kent
Address: Kent Station, Lower Glanmire Road, Cork City
Phone: (021) 45 067 66 or (01) 836 6222
If you're looking for a scenic train ride in Cork, you won't regret hopping on the train from Kent station to Cobh. It's only 24 minutes long, but it's packed with stunning views of the sea and the islands along the way.
You'll pass by Little Island and Fota Island, where you can visit Ireland's only wildlife park and see exotic animals.
When you reach Cobh, you'll step into history. This charming town was the last port of call for the Titanic, and you can learn more about its tragic voyage at the Cobh Heritage Centre. 
Pro Tip:

Don't just pass by Fota Island but make the most of your journey by paying a visit to Fota Wildlife Park! You'll get to see the amazing Fota Wildlife Park, where you can admire over 100 different species of animals.
Capture the scenic Deck of Cards by painting, drawing, or photography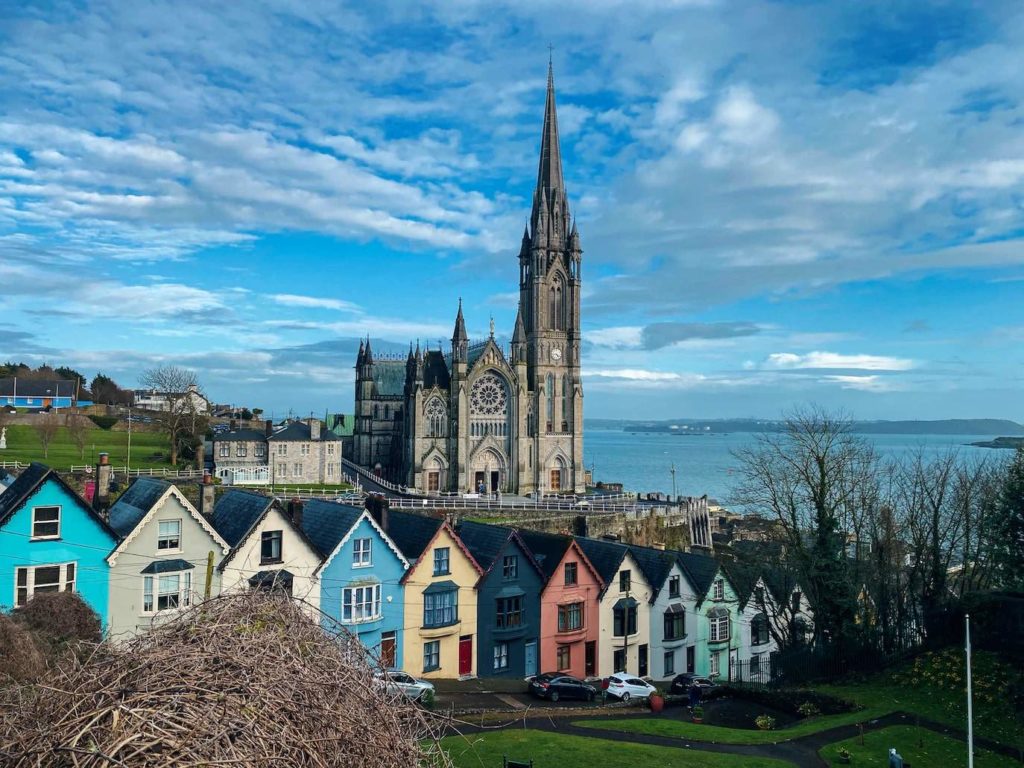 Are you ready to unleash your inner artist? Then you should check out the Deck of Cards in Cobh, a stunning spot where you can paint, draw, or take photos of the colourful houses on a hill.
For the best and safest spot, head to the little West View Park across the street and capture a front-on shot of the houses with St. Coleman's Cathedral in the background.
This activity not only allows you to tap into your creativity but also provides emotional and cognitive benefits such as improved memory, concentration, and problem-solving skills.
Pro Tip:

Experience the fascinating history of the Titanic at the Titanic Experience in Cork. Get a ticket, board the recreated ship, and immerse yourself in the story of one of Ireland's most famous ships.
Indulge in Whiskey Tasting and Guided Tours at Jameson Distillery Midleton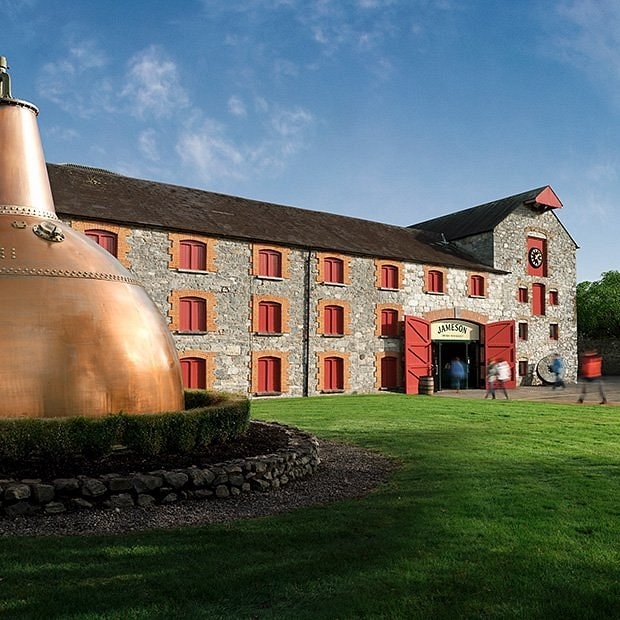 Website: https://www.jamesonwhiskey.com/en/visit-our-distilleries/
Address: Old Midleton Distillery, Distillery Walk, Midleton, Co. Cork, P25 Y394
Email: [email protected].
There's a place in Cork where you can immerse yourself in the world of Jameson, the famous Irish whiskey. It's the Jameson Distillery Midleton, a heritage site that offers guided tours, tastings and more.
You'll see the largest pot still in the world, the micro-distillery, the maturation warehouse and the cooperage. You'll learn how Jameson is made from field to glass, and discover its rich history and stories.
And of course, you'll get to sample some of the finest whiskeys in Ireland. Whether you're a whiskey connoisseur or a curious traveler, you'll enjoy this unforgettable experience. 
Pro Tip:

Avoid disappointment by booking early. Keep in mind that if the closing time is 7pm, the last tour is likely at 6pm to ensure you don't miss out.
Take the Old Head of Kinsale Loop Walk and See the Lusitania Museum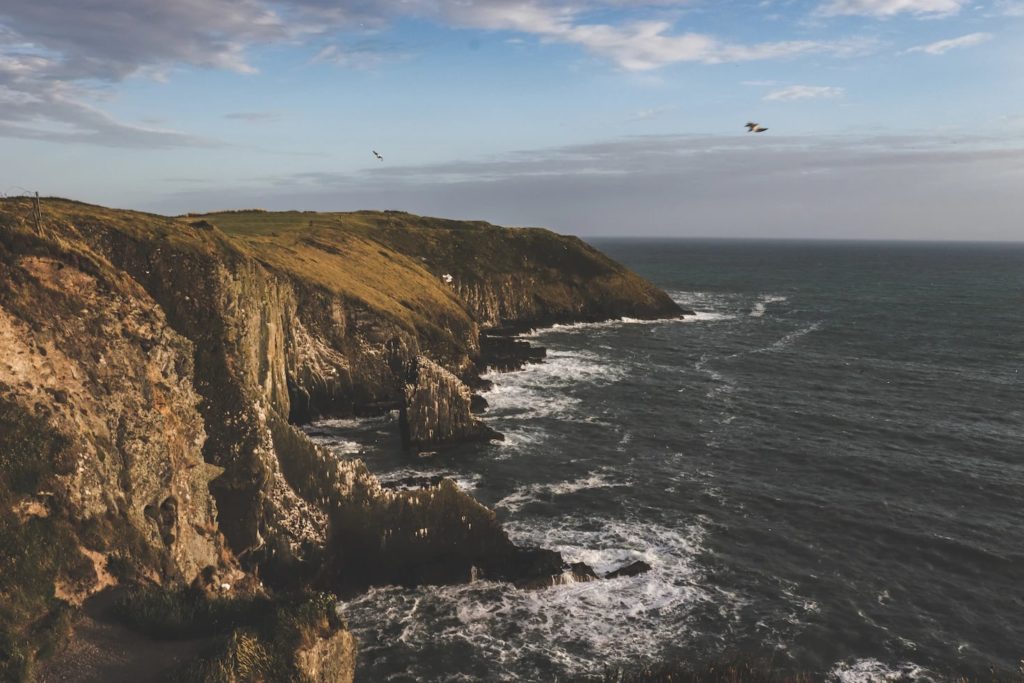 A great solo activity near Kinsale is the Old Head of Kinsale loop walk. You can drive or walk the 6km paved road that circles the peninsula, starting from Lispatrick lower.
Park for free at Garylucas Beach and enjoy one of the easiest and most scenic walks in Ireland.
You can't access the tip of the peninsula, but you can admire it from a grassy spot near the golf club. Be careful near the cliffs, though, as there are no barriers.
You can also visit the Lusitania Museum, where you can learn about the tragic fate of the ocean liner that sank off the coast during World War I.
Pro Tip:

Take the Scilly Walk just outside of Kinsale for a not-too-strenuous trek with beautiful views of the harbour and a chance to see seals. The walk passes great pubs and restaurants and leads to the must-see Charles Fort.
Hike and Go Birdwatching in Ballycotton Cliff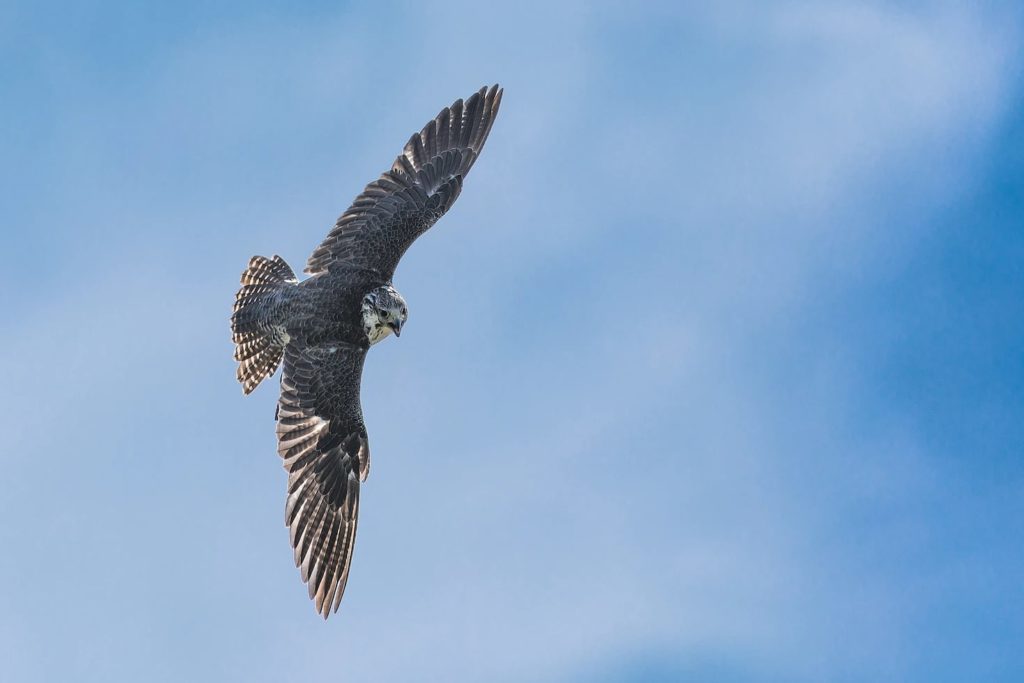 Ballycotton Cliff is a stunning destination for nature lovers in County Cork. You can hike along a 7.2-km trail that offers scenic views of the coast and the sea.
You can also spot various birds, such as falcons and oystercatchers, and maybe even dolphins and whales in the winter. Bird watching is a rewarding hobby that you can enjoy anywhere, as birds are always changing and surprising you.
Ballycotton Cliff is a popular spot for birders, hikers, and fishermen, so you can meet other enthusiasts and share your passion.
If you're a fan of Hollywood, you might be interested to know that Marlon Brando and Johnny Depp once filmed a movie here.
Pro Tip:
Achieve successful birdwatching at Ballycotton by embracing silence. Birds are easily startled by sudden noise, so the quieter you are, the closer you can get to them.
Remember, patience is essential in this hobby, as you may need to wait patiently until you spot a bird or until it moves into a more visible location..
More Fun and Fulfilling Things to Do Alone in Cork
Take a Trip to the Renowned Oliver Plunkett Street for Some Shopping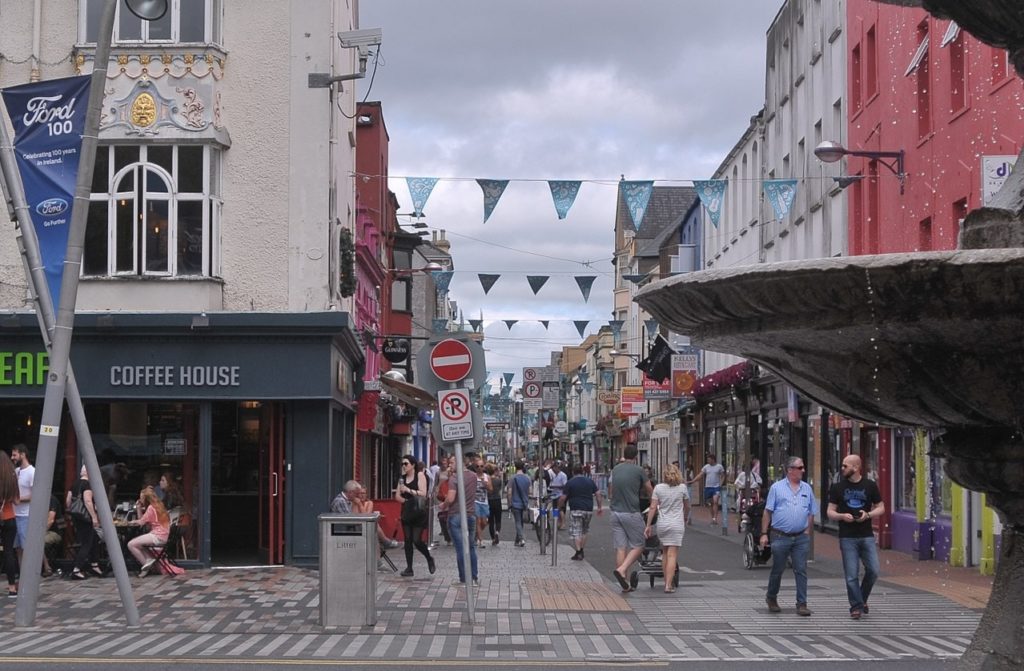 Cork is a city full of charm and character, where you can enjoy a solo shopping spree like no other.
You can either browse through your favorite store at your own pace or discover new treasures on the cobbled Oliver Plunkett Street. You'll find plenty of options to suit your style.
Oliver Plunkett Street won the 'Great Street Award' in 2016 for its vibrant and welcoming atmosphere, with shops, pubs, cafes, and restaurants galore. It's the perfect place to soak up the local culture and treat yourself to something special. 
Pro Tip:

For a fun night out with great drinks and music, don't miss these three pubs on Oliver Plunkett Street: The Oliver Plunkett, An Bodhrán, and The Hi-B Bar. They are among the best in town and offer beers, cocktails, and live entertainment. 
Try Outdoor Yoga at Fitzgerald's Park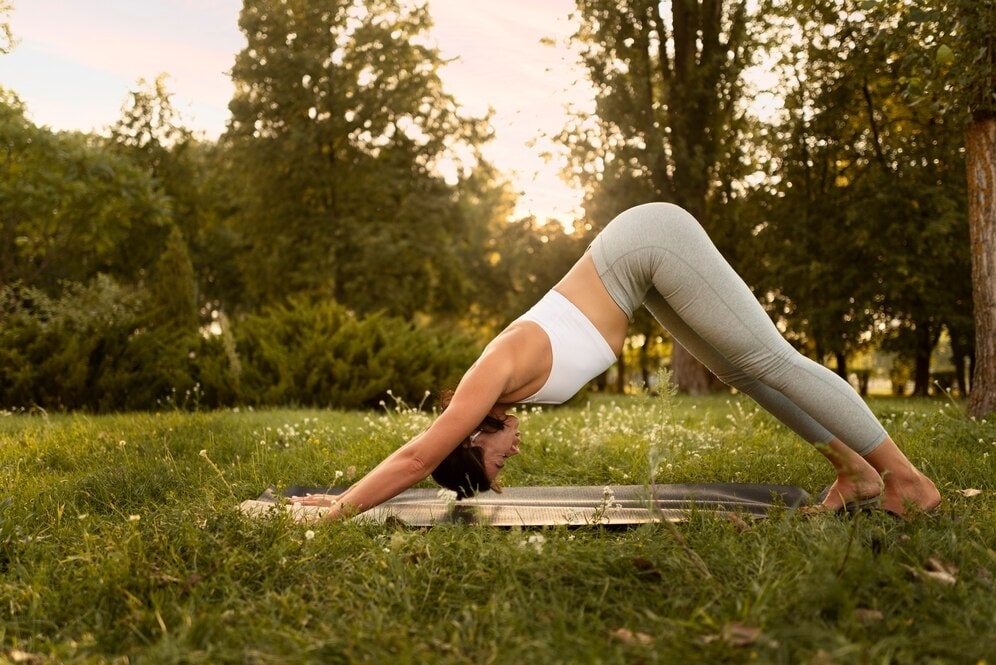 If you love yoga and nature, you'll love doing yoga outdoors at Fitzgerald's Park. This beautiful park has a rich history, a peaceful atmosphere, and a stunning view of the River Lee.
You can enjoy the fresh air, the greenery, and the sculptures as you practice your poses and connect with the earth.
You can also visit the Cork Public Museum, the Sky Garden, or the Natural Foods Bakery Café for some culture and refreshment. 
Pro Tip:

Cross the Daly's Bridge, also known as the 'Shakey Bridge', for some extra fun and adventure.
Read a book in Bishop Lucey Park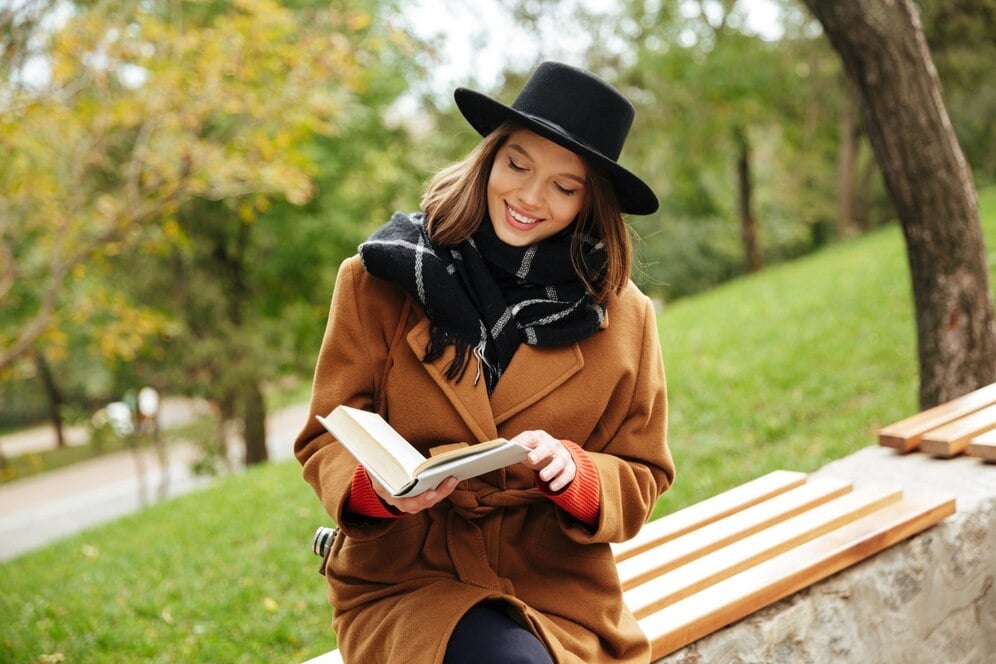 Looking for a cozy spot to read books? Bishop Lucey Park offers an outdoor setting that can enhance your mood, creativity, and curiosity while reading.
You can enjoy the fresh air and the greenery while diving into your favorite genre, whether it's self-help, romance, or anything else.
You'll also learn something new every day, as the park has some fascinating history and art to explore.
Pro Tip:

Check out the entrance archway from the old corn market, the ancient wall of Cork, and the sculptures of the onion seller and the swans. 
Rent a Bike from Marina Market and Ride to Passage West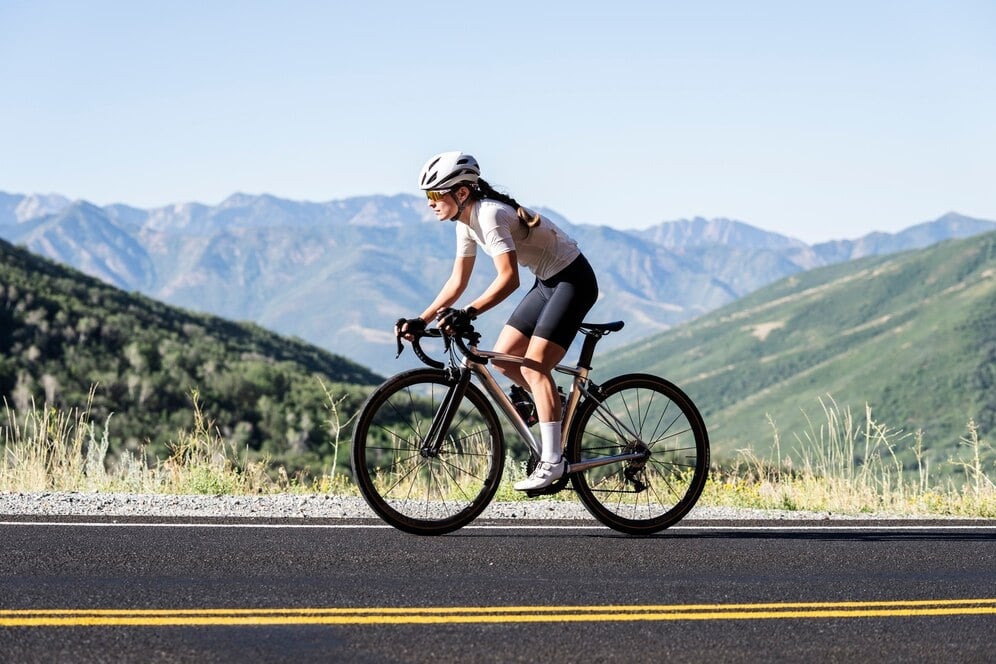 Cycling is a blast for everyone, and it's good for your health too. You can bike to work, school, or just for fun.
If you want to explore the new Cork to Passage West Greenway, you don't need to own a bike. Midleton Greenway at Marina Market offers bike rentals suitable for all ages and abilities.
The Greenway is a beautiful and safe way to enjoy the river views, the city vibes, and the coastal charm of Cork. You can pedal along the historic quays, the harbour, and the Passage West shoreline. 
Pro Tip:

Once you've built up an appetite, indulge in a delectable meal at Cork's Marina Market, where a variety of local and international cuisines await your taste buds.