Bonding in Cork: Best Unforgettable Activities for Couples
Are you looking to add a little spark to your relationship? Want to create some memorable moments with your significant other?
Cork, the charming city on Ireland's southern coast, offers a plethora of unique and exciting activities for couples. Whether you're an adventure-seeking pair or prefer a more relaxed vibe, Cork has something to offer every duo.
So, what are you waiting for? Let's dive into the top unforgettable activities that will help you bond and create cherished memories together in this lively city.
What are the top things to do in Cork for couples?
The best unique things to do in Cork include cooking classes, pottery sessions, go-kart racing, visits to the picturesque village of Ballycotton, and whale-watching tours.
You can also stargaze at the observatory, appreciate art at a gallery, go cycling, explore market food stalls, play arcade games, catch a comedy show, or volunteer together.
Take a Cookery Class Together with Cookery Cottage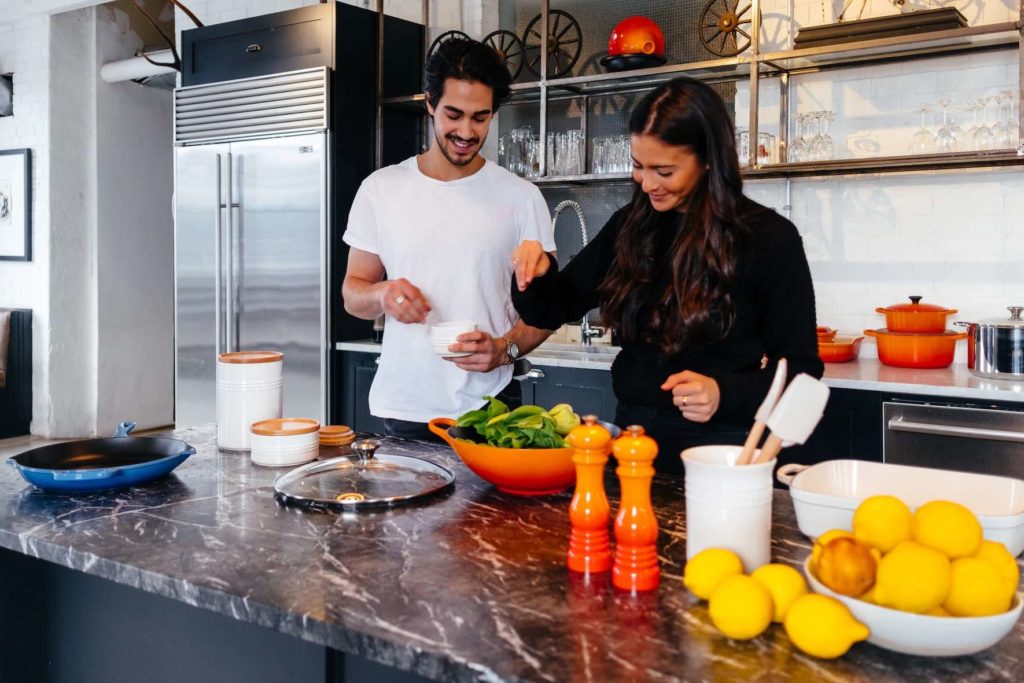 Website: https://cookerycottage.ie/
Address: Cookery Cottage, Park Ave, South Douglas Road, Douglas, Cork
Phone: 021-4365083
Email: [email protected] 
There's nothing more fun and romantic than whipping up some tasty dishes with your partner, while enjoying each other's company.
Whether you're a novice or a pro in the kitchen, you can unleash your creativity and make your own mouth watering recipes.
At Cookery Cottage, you'll find a variety of adult classes to suit your preferences and skill levels. From Italian to Thai, from vegan to gluten-free, there's something for everyone.
Plus, you'll get to share your creations with your date and have a lovely meal together. It's a great way to spice up your relationship and have a blast!
Pro Tip:

Taking a cookery class with your partner is about having fun, spending quality time together, and not worrying about perfection. Relax, enjoy the process, savor the results, and watch your relationship grow through cooking.
Get Dirty and Feel the Zen Vibes with Cré Pottery Studio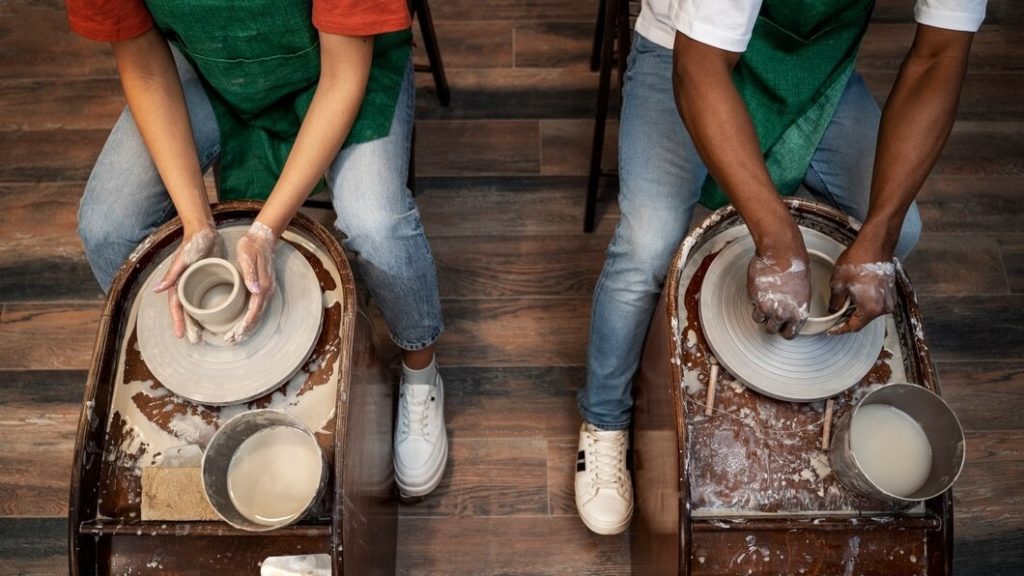 Website: https://www.crepotterystudio.com/ 
Address: 8 Market St, Skibbereen, Cork
Phone: 028-22913
Email: [email protected] 
Do you want a fun yet therapeutic activity to do with your partner? Then, try pottery at Cre Pottery Studio, where you can learn wheel throwing and make your own clay creations.
It's a romantic and creative way to bond with your loved one as you shape and mold the clay with your hands. You can recreate the famous scene from the 1990 movie Ghost, where Demi Moore and Patrick Swayze get cozy with clay!
Pottery is more than just a hobby, it's a healing art as it lowers your stress levels and boosts your mood. You'll be amazed at what you can make together and how relaxed and happy you'll feel afterward. 
Pro Tip:

Pottery is a great hobby, but you need to take care of your body. Don't rely on your muscles, but use the wheel and your skeleton to shape the clay.

Sit close to the wheel head and brace your back if needed. You'll have more fun and less pain with the right technique!
Race in Matching Overalls at the National Kart Centre
Website: https://nationalkartcentre.ie/
Address: Marina Commercial Park, Centre Park Road, Cork
Phone: (021) 431 6844
Email: [email protected]
Operating Hours:
Tuesday to Friday – 12:30 PM til late
Saturday to Sunday – 10 AM til late
For an adrenaline-pumping experience, try go-karting at the National Kart Centre Cork. This is the perfect activity for couples who love friendly competition and want to spice up their date night.
You can choose from different tracks and karts and race against each other or other drivers. You can also challenge yourself to beat your own best time or set a new record.
The National Kart Centre Cork provides everything you need, from racing overalls and helmets to safety briefings and tips. You'll have a great time zooming around the bends and overtaking your rivals.
Pro Tip:

Go-karting is more fun when you're relaxed; follow the briefing, drive safe, and watch out for the marshals to ensure a fair and friendly track experience.
Escape to the Charming Coastal Village of Ballycotton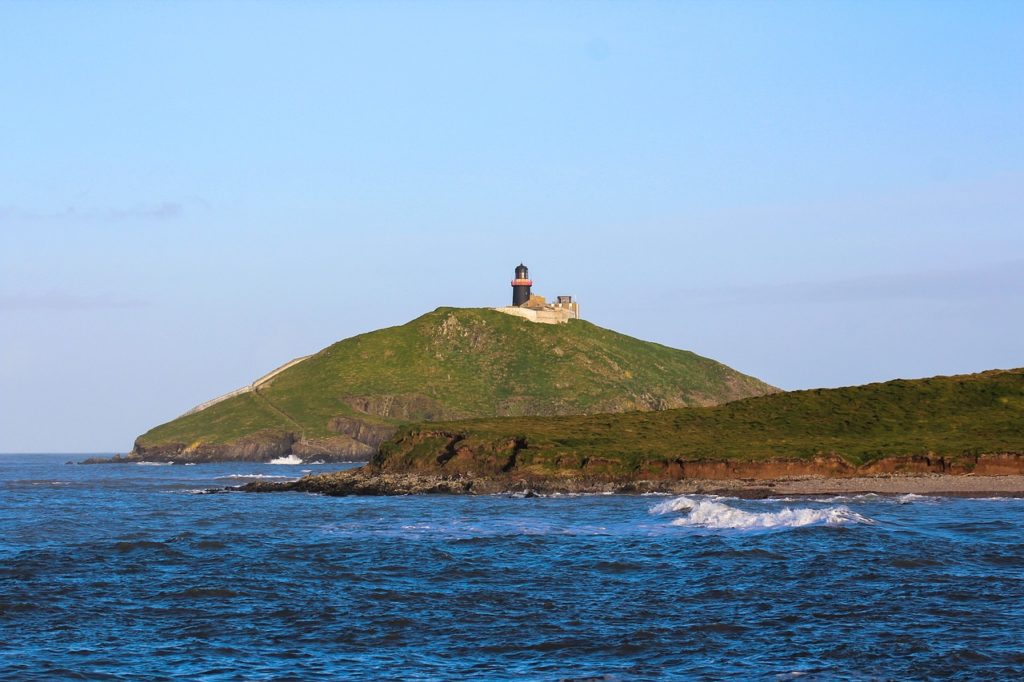 One of the best ways to enjoy a romantic day out in Cork is to visit the lovely seaside town of Ballycotton. This 9 km trail offers stunning views of the Atlantic Ocean, the Ballycotton Lighthouse, and the surrounding countryside.
You and your partner can breathe in the fresh sea breeze, listen to the waves crashing and spot some wildlife along the way. Halfway through the walk, you'll find a secluded beach where you can relax, picnic or even swim if you're feeling adventurous.
The Ballycotton Cliff Walk is a perfect escape from the city and a great opportunity to reconnect with nature and each other.
Pro Tip:
To save money and skip the crowds, opt for visiting during spring or autumn instead of the busy and expensive summer season (June to August). You'll still experience the stunning scenery while enjoying a quieter atmosphere.
Ballycotton's Seafood Festival in August is a seafood lover's dream, offering fresh and delicious seafood dishes, cooking demonstrations, and fishing trips.
Embark on a Whale and Dolphin Watching Tour at Cork Harbour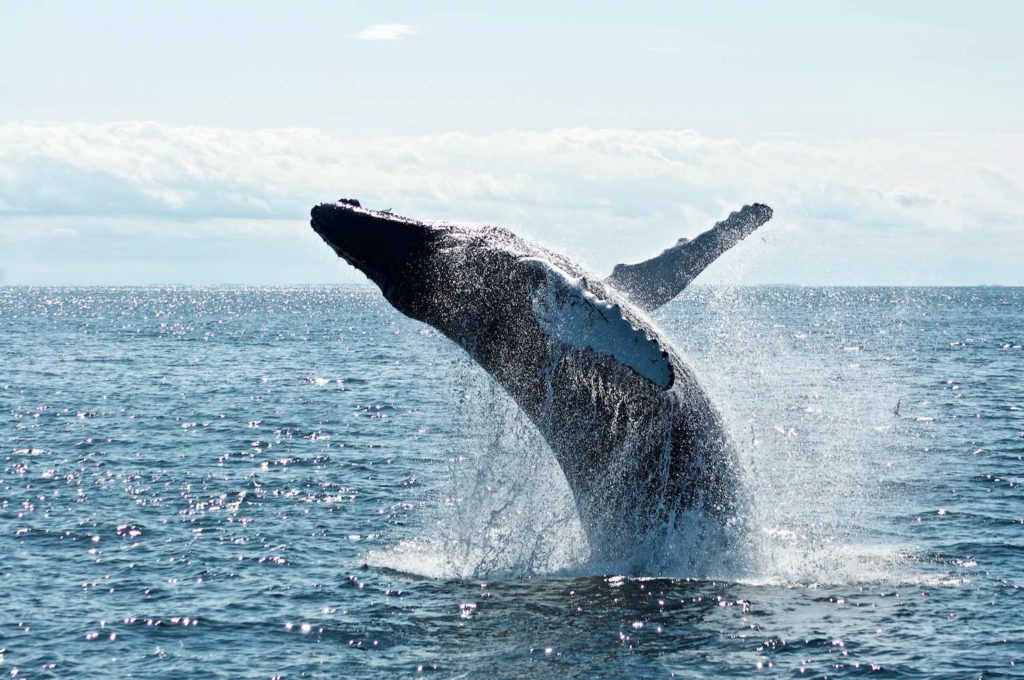 Website: https://corkwhalewatch.com/
Address: Colin Barnes, Cork Whale Watch, Inane, Castletownshend, Skibbereen, Co. Cork P81V960
Phone: +353 (0)86 3273226
Email: [email protected] 
Cork Harbour is not only a scenic spot but also a wildlife haven. You might be surprised to learn that a pod of bottlenose dolphins lives there, and you can see them up close on a whale and dolphin-watching tour.
Depending on the season, you might also spot whales, basking sharks, seals, and various seabirds. The Cork coastline offers breathtaking views and a rich marine ecosystem.
Cork Whale Watch makes whale watching, a highly sought-after activity, easily accessible. Their knowledgeable guides and dedication to conservation ensure unforgettable and educational experiences for nature lovers of any age.
Pro Tip:

If you're looking for an awesome whale watching experience in Cork, you'll want to plan your trip carefully. Different whales show up at different times of the year, so here's what you need to know:
Minke and Fin Whales are around from early summer onwards, so that's a good time to start.
Humpback Whales are super fun to watch, and they usually come out from August to January.
Killer Whales and Long-Finned Pilot Whales are more elusive, but they can pop up any time of the year. Don't get your hopes up too high for them, though.
Get Up Close to Exotic Animals at Fota Wildlife Park
Website: https://www.fotawildlife.ie/ 
Address: Fota Wildlife Park, Fota, Carrigtwohill, Co. Cork, T45 CD93
Phone: +353-21-4812678 
Email: [email protected] 
How about a wild day out with your partner in Ireland's largest and most diverse animal sanctuary?
You'll get to see amazing creatures from all over the globe, from majestic giraffes and big cats to the adorable Matheo, a young sloth who knows how to chill.
It's easy to get there by train from Cork City in just 10 minutes, so you can leave the car behind and enjoy the scenery.
Pro Tip:
Don't miss the chance to have some afternoon tea at the elegant Fota House, a historic mansion with gorgeous gardens and arboretum.
Take a scenic 13-minute train ride from Cork's Kent Station to Fota Wildlife Park, where the train conveniently stops inside the park, allowing for a delightful day trip.
Explore the Wonders of the Cosmos at the Blackrock Castle Observatory
Website: https://www.bco.ie/ 
Address: Castle Rd, Blackrock, Cork, Ireland T12 YW52 CHY 18134
Phone: (021) 432 6120
Email: [email protected] 
Operating Hours: Tuesday to Sunday – 10 AM to 5 PM
Are you and your partner bored of the same old date nights? Imagine exploring the universe with your partner at a historic castle like Blackrock Castle Observatory.
You can learn about the origin of life, the night sky, and the search for new planets. You can also visit the planetarium and the new 'Ireland in Space' exhibit.
You'll also get to see a historic 16th-century castle that has been transformed into a modern observatory with a robotic telescope.
And don't forget to enjoy the stunning views of Cork Harbour from the castle's tower. It's a date night that's out of this world!
Have an Art Appreciation Date at Crawford Art Gallery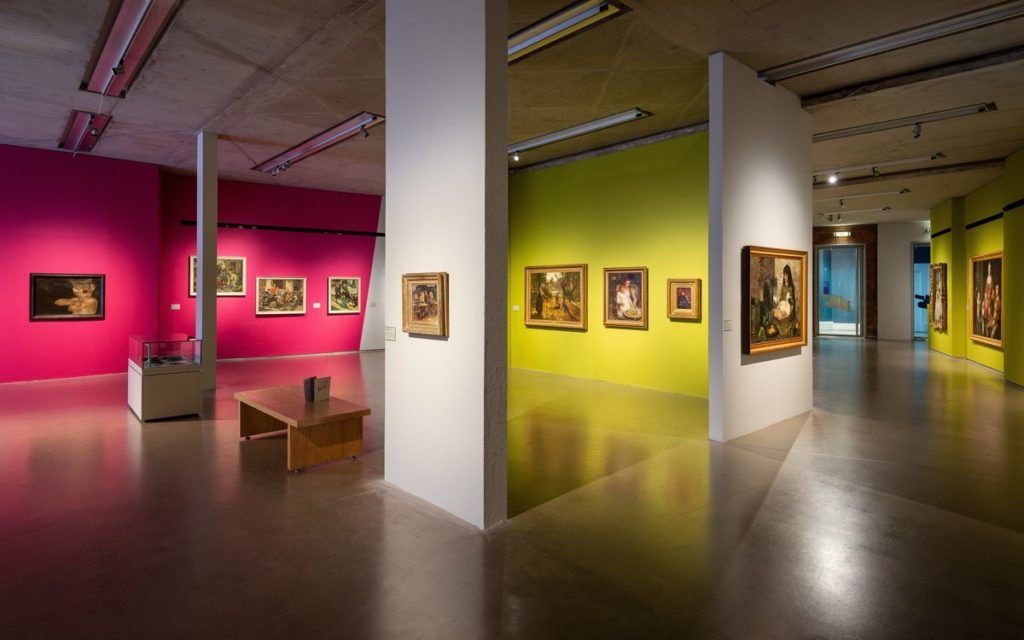 Website: https://crawfordartgallery.ie/ 
Address: Emmett Place, Cork, Ireland, T12 TNE6
Phone: 021 480 5042 
Email: [email protected]
Operating Hours:
Monday to Wednesday – 10 AM to 5 PM
Thursday – 10 AM to 8 PM
Friday to Saturday – 10 AM to 5 PM
Sunday & Bank Holidays – 11 AM to 4 PM
A tour of the Crawford Art Gallery is a great way to spice up your date night in Cork. You'll see unique artworks from ancient to modern times and learn some fascinating stories from passionate guides.
The Crawford Art Gallery, a national treasure and cultural hub for Munster, showcases over 2,000 works of art, offering something for every taste and mood.
One of its highlights is the collection of Greek and Roman sculpture casts brought from the Vatican in 1818. It also features Irish art from the 19th and early 20th centuries and exhibitions of contemporary artists from Ireland and abroad.
Pro Tip:

When you and your partner are hungry, check out the Crawford Gallery Café in the same building as the art gallery. Also, don't forget to visit the shop for books, prints, cards, jewelry, and souvenirs.
Go Cycling Along Cork's Greenway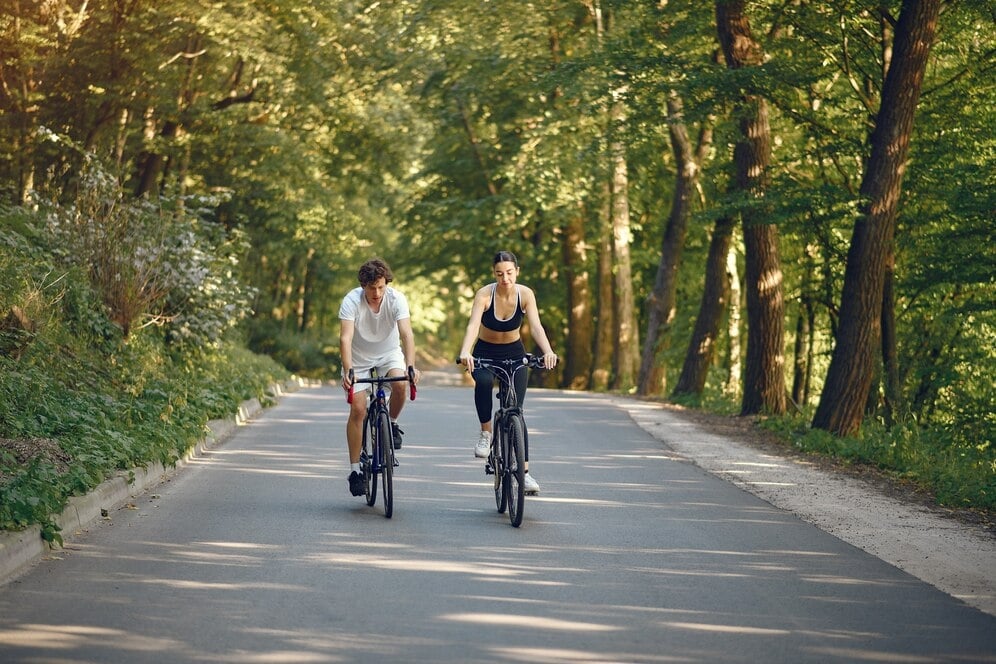 Website: http://www.beyondtheglass.ie/tour/cork-city-cycle-tour/
Address: Emmett Place, Cork, Ireland, T12 TNE6
Phone: 021 480 5042 
Email: [email protected]
Cork's Greenway is a must-do for active couples who want to explore the stunning scenery and rich history of Cork Harbour.
You and your partner can explore this beautiful route with Beyond the Glass Cork Greenway Cycle Tour, a guided tour that will take you to some of the most interesting and historic spots in Cork.
You'll start in the city centre and follow your friendly guide as they share stories and facts about Cork's harbour, the second largest in the world. Along the way, you'll stop at Blackrock Castle, a stunning medieval fortress overlooking the water.
Pro Tip:

After working up an appetite, you can enjoy a delicious meal at Cork's Marina Market, where you can sample local and international cuisine.
Discover Interesting and Varied Food Stalls at the English Market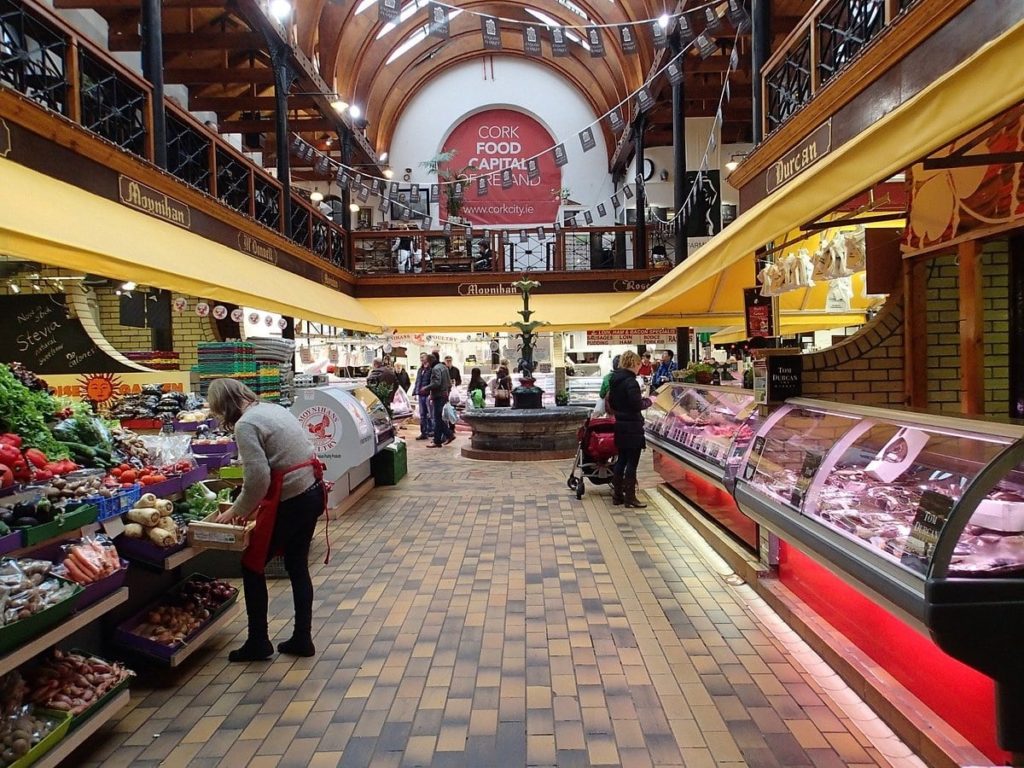 Address: Grand Parade, Centre, Cork, Ireland
Phone: +353-21-4812678 
Email: [email protected] 
Nothing beats a good meal with your loved one, especially when you can explore the culinary delights of Cork. The English Market is a must-see attraction for any food lover, with a history dating back to 1788.
You'll find a variety of stalls selling fresh produce, artisan cheese, baked goods, and more. You can also sample some of the local delicacies, such as drisheen, spiced beef, and buttered eggs.
Whether it's raining or sunny, you'll enjoy a cozy and tasty experience at this historic market. This is your chance to treat yourselves to a scrumptious breakfast or lunch at one of the cafes inside the market. 
Pro Tip:

Check out My Goodness at the English Market for delicious and guilt-free vegan treats like nachos, mezzes, and wraps made with local ingredients. It's a healthy and ethical option that won't disappoint.
Play Games and Bounce at Airtastic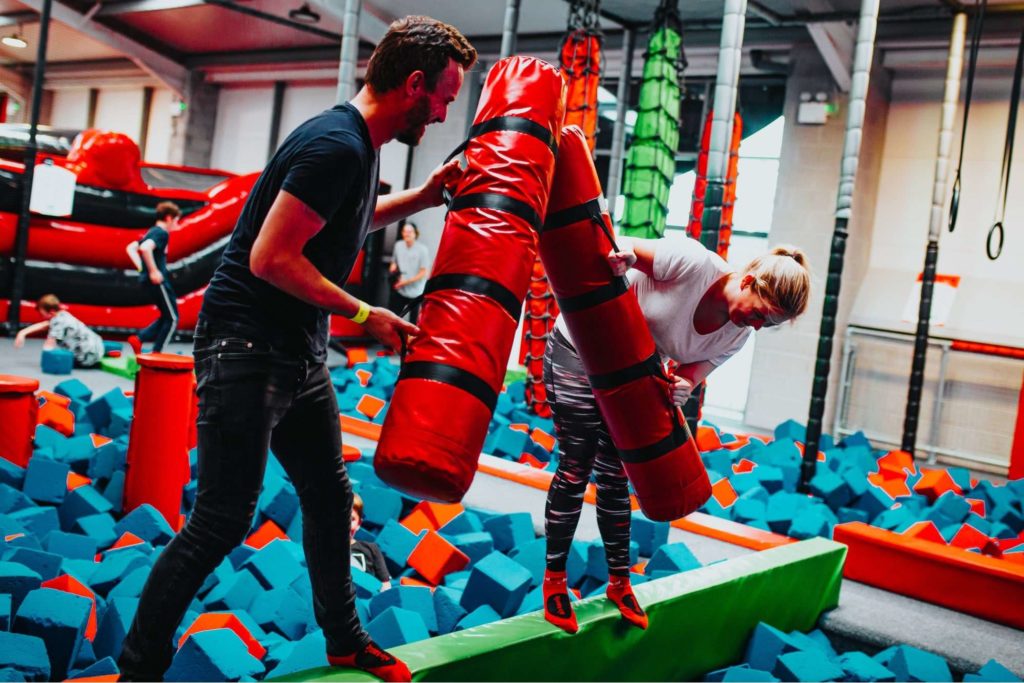 Website: https://air-tastic.com/ 
Address: Unit 5, Eastgate Retail Park, Little Island, Cork, Ireland, T45 NF25
Phone: 0818 88 22 32
Email: [email protected] 
Operating Hours: 
Monday to Wednesday – Open for Group & Private Party Bookings Only
Thursday & Friday – 2:30 PM to 7:30 PM (last bounce 6:30 PM)
Saturday – 10:30 AM to 6:30 PM (last bounce 5:30 PM)
Sunday (Quiet Air) – 9:30 AM to 10:30 AM
Sunday (Open Air) – 10:30 AM to 6:30 PM (last bounce 5:30 PM)
Want to unleash the inner child in you and your partner? Then head over to Airtastic Entertainment Centre Cork, the ultimate destination for fun and games.
You can bounce, slide, swing and climb on the Inflata and Ninja Park, or challenge each other to a bowling, mini golf or arcade contest. And when you get hungry, you can enjoy delicious American food at the NY Kitchen.
Airtastic is a great place to have a laugh, bond, and create memories with your loved one. 
Pro Tip:
Get your bounce on with maximum comfort by wearing cozy clothes, long sleeves, and Air-tastic socks available at the reception for €1.50 a pair.
For a game of golf, make sure your shoes are closed-toed and have good grip on the soles – just double-check your own shoes before you start swinging!
Enjoy a Fun-Filled Evening at a Comedy Gig in City Limits
Website: https://thecomedyclub.ie/ 
Address: 16 Coburg St, Victorian Quarter, Cork
Phone: 0852573480
Email: [email protected] 
If you're looking for a really fun date night in Cork, why not check out the City Limits Comedy Club? It's one of the best places to enjoy some hilarious stand-up comedy from local and international stars.
You might even catch a show by Tommy Tiernan, who filmed his DVD "The Crooked Man" there.
The club has a cozy atmosphere that makes you feel part of the action. You'll be laughing so hard, you'll forget about everything else. 
Pro Tip:

Before heading to a comedy bar, research the comedian's style and topics to ensure you'll enjoy the show, and don't forget to arrive on time to catch any opening acts.
Get Involved as a Couple at the Cork Volunteer Centre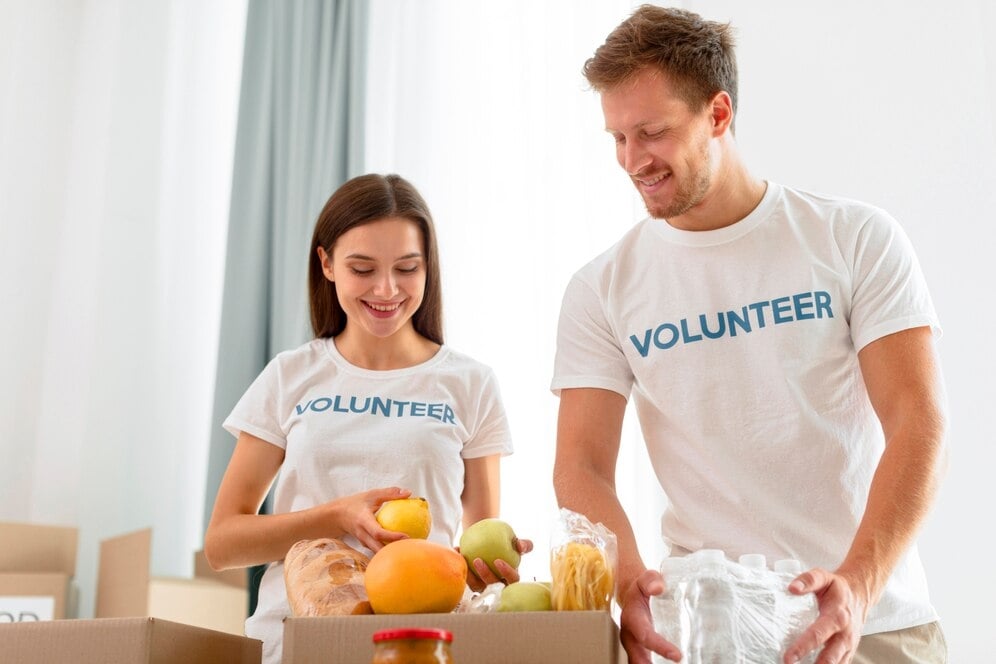 Website: https://www.volunteercork.ie/get-invloved/ 
Address: 13 North Main St, Cork
Phone: +353 21 4251572
Email: [email protected] 
Volunteering as a couple is a great way to strengthen your bond and make a positive impact in your community. At the Cork Volunteer Centre, you can find a variety of opportunities that suit your interests, skills and availability.
There's something for everyone, from helping out at a local animal shelter to mentoring young people or supporting an environmental campaign. You'll also get to meet other like-minded volunteers, learn new things and have fun along the way.
So don't wait any longer, visit the Cork Volunteer Centre website and discover how you can get involved as a couple today!
Pro Tip:

Select a project that aligns with both of your passions and interests to ensure you both can enthusiastically participate and make a meaningful impact together.