Cork Relocation Guide: Tips and Tricks for Smooth Transition
Do you dream of living in Cork one day? You're not alone! Many people, especially from London and other parts of the UK, are drawn to this vibrant city!
Cork is Ireland's second-biggest and most family-friendly city, with great schools, healthcare, and shopping options. You can enjoy nature, food, culture, and fun in this diverse and affordable city.
That's why we created this awesome guide for you, with everything you need to know about the cost of living, finding a place to stay, landing a job, and more. This guide will make your move to Cork a breeze.
What are the steps for relocating to Cork?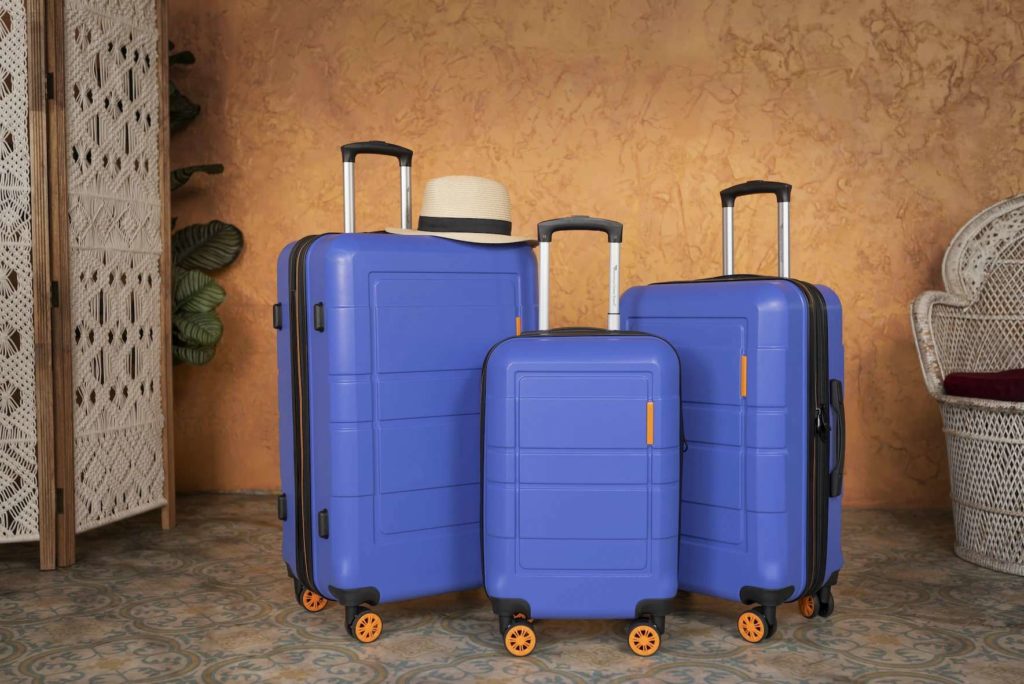 If you're planning to relocate to Cork, here are some steps you can take:
Research the city. Learn about the city's culture, history, and lifestyle.
Find a place to live that suits your needs and budget.
Begin your job search if you haven't already lined up a job.
If you're an immigrant, you may need either a visa or a residence permit, and the specific requirement will depend on your nationality.
Familiarize yourself with the Irish healthcare system and consider obtaining health insurance.
Once you have everything sorted out, it's time to pack your bags and move to Cork!
What's the culture in Cork like?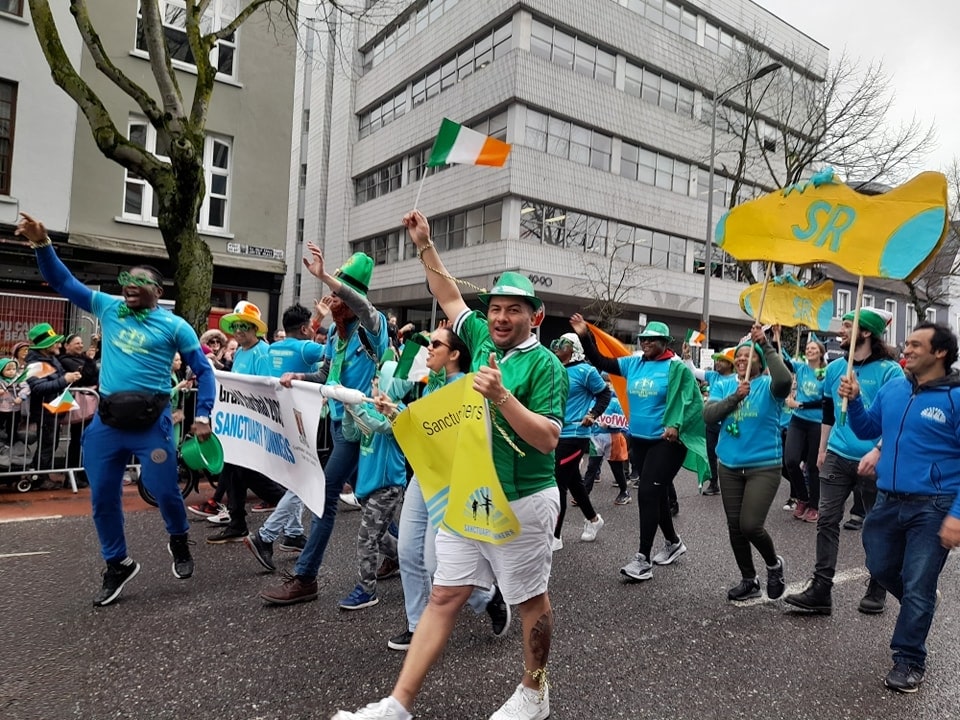 Cork is a creative hub with a rich and diverse culture that shapes its past, present and future. You can see, hear and feel its artistic spirit on the streets, in the galleries and on the stages all year round.
Cork's cultural heritage is alive in its landmark buildings, libraries, museums, theatres and art centres.
Cork has been a leader in art and culture since 2005, when it was the European Capital of Culture, and it will continue to celebrate and enhance its cultural identity for visitors and locals alike.
Is Cork a safe place to live?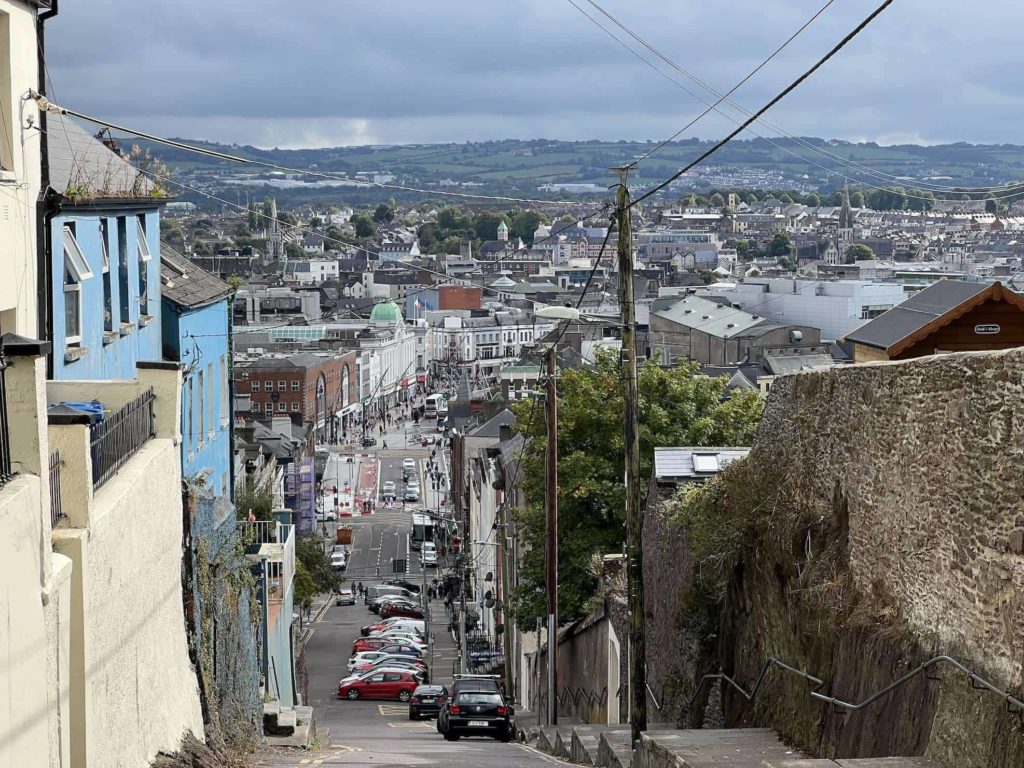 Cork is a safe and friendly destination. Crime is low and rare, and people feel secure in their homes and on the streets.
You can see the crime and safety indexes from Numbeo below:
Crime Index: 35.41
Safety Index: 64.59
Level of crime: Low
Safety walking alone during daylight: High
Safety walking alone during night: Moderate
Women travelers can enjoy Cork without much worry. There are many women out and about, even at night.
Public transport is safe but sometimes unreliable. Just be smart and avoid dark or empty places, like in any city.
What are the legal requirements for moving to Cork?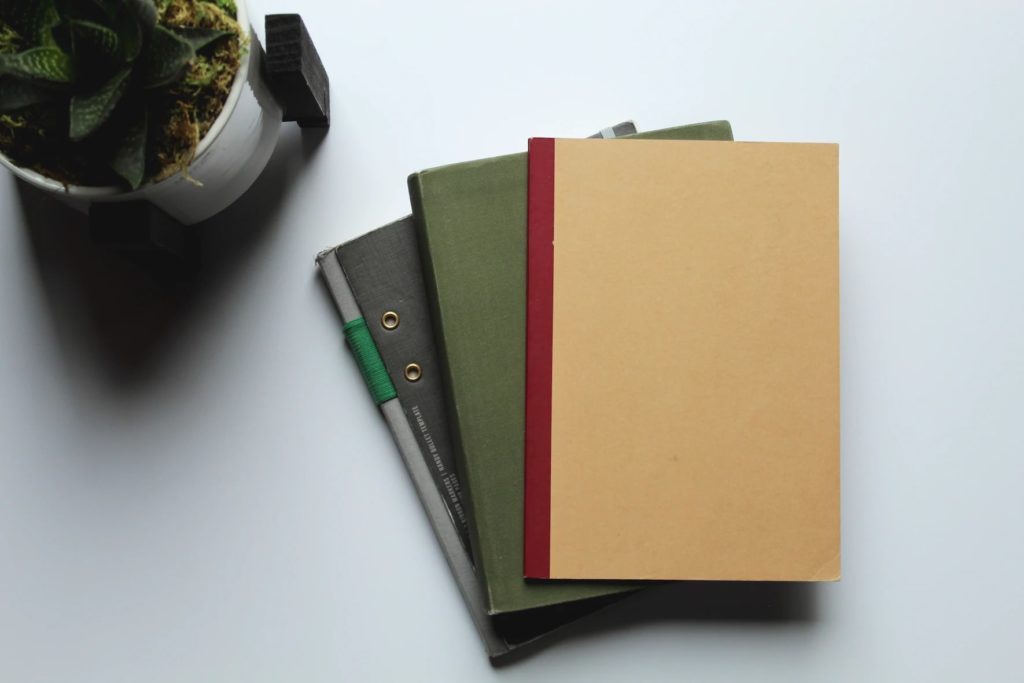 Depending on your nationality, you may or may not need a visa to enter Ireland. But if you plan to stay longer than 3 months, you'll probably have to apply for a long-stay visa.
Irish Naturalization and Immigration Service (INIS) is the authority on these matters. Here's a quick overview of the requirements you need to relocate to Ireland.
For EU Citizens
Ireland is part of the EU, so you can come and go as you please, and work or start a business there without any hassle. You don't need a visa or any other paperwork.
For UK Citizens
You don't have to worry about anything. Ireland and the UK have a special agreement that allows their citizens to travel freely between them for any reason and for any length of time. You don't need a visa or any other document.
For Non-UK and Non-EU Citizens
A long stay 'D' visa is needed for those who plan to stay in Ireland for more than 3 months, such as students, workers or family members of Irish residents. You need to apply for this visa before you travel to Ireland.
After you arrive, you must register and obtain an Irish Residence Permit (IRP) if you want to extend your stay beyond 3 months.
To work in Ireland, you usually need to get an employment permit from the Irish Department of Jobs, Enterprise, and Innovation (DJEI) after you have been cleared by immigration.
There are nine types of employment permits:
Type
Eligibility
Critical Skills Employment Permit
• For highly skilled workers in occupations with skill shortages

• Must have a job offer with a minimum annual salary of €64,000 or €32,000 in certain categories

General Employment Permit
• For workers who do not qualify for other types of permits

• Must have a job offer that is not ineligible for work permits and meets the minimum salary and labour market needs test requirements

Dependant/Partner/Spouse Employment Permit
• For dependants, partners or spouses of Critical Skills Employment Permit holders or researchers

• Must have a job offer and a valid immigration permission

Intra-Company Transfer Employment Permit
• For senior management, key personnel or trainees who are transferred from a foreign branch to an Irish branch of the same company

• Must have a minimum annual salary of €40,000 for senior management and key personnel or €30,000 for trainees and at least 12 months of employment with the foreign branch

Contract for Services Employment Permit
• For employees of a foreign company who are contracted to provide services to an Irish company on a temporary basis

• Must have a minimum annual salary of €40,000 and the foreign employer must be registered with the Revenue Commissioners

Reactivation Employment Permit
• For workers who entered the State on a valid work permit but fell out of the system through no fault of their own

• Must have a job offer and evidence of previous work permit or stamp 1 immigration permission

Sport and Cultural Employment Permit
• For workers who are employed in sports or cultural activities in Ireland

• Must have a job offer and endorsement from the relevant sports or cultural body

Exchange Agreement Employment Permit
• For workers who are employed under an exchange agreement between Ireland and another country

• Must have a job offer and evidence of the exchange agreement

Internship Employment Permit
• For full-time students who want to do an internship in Ireland related to their course of study

• Must have an internship offer and evidence of enrolment in an overseas educational institution
How much does it cost to live in Cork?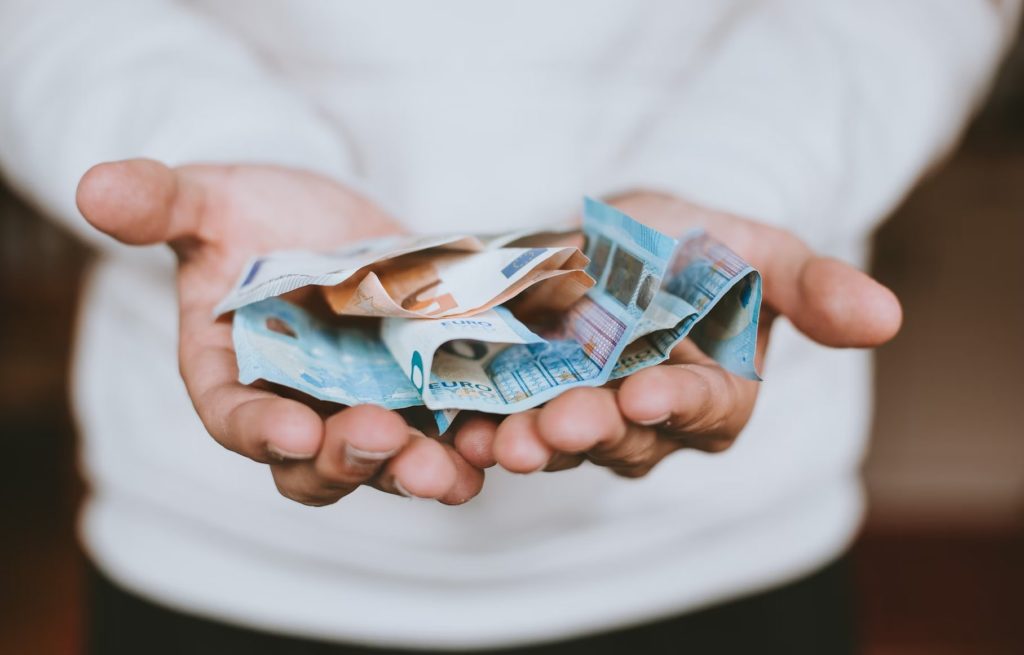 Living in Cork is not cheap, but it's still cheaper than London or Dublin. Let's take a look at how much it takes to live in the city.
| Expenses | Cork Cost |
| --- | --- |
| Cost of Living (one person) | $2,118 |
| Cost of Living (family) | $4,426 |
| Monthly salary after tax | $3,257 |
| Housing (Average Rent per Month) | |
| Rent for one person | $1,409 |
| Rent for family | $2,197 |
| Utilities (Average Monthly Bill) | |
| Utility bill for one person | $133 |
| Utility bill for a family | $203 |
| Internet plan | $53.9 |
| Transportation (Fare) | |
| 1-way ticket (local transport ticket) | $2.26 |
| Monthly pass (local transport ticket) | $83.8 |
| Taxi Ride | $23 |
| Gasoline (1 liter) | $1.9 |
| Childcare (Tuition Fee) | |
| Daycare or Preschool | $1,083 per month |
| International Primary School | $7,195 per year |
You might think that Cork is too pricey to live in, since it's among the 13% most costly cities globally.
But don't worry, it's not all bad news. The average salary after taxes is pretty decent, and you can afford a decent lifestyle for a month and a half.
The average yearly income in Cork is around €45,000 ($47,500), but you can get by with less. Ideally, you should aim for at least €35,000 ($36,900), but €40,000 ($42,200) would give you more breathing room.
Where can you search for a residential property in Cork?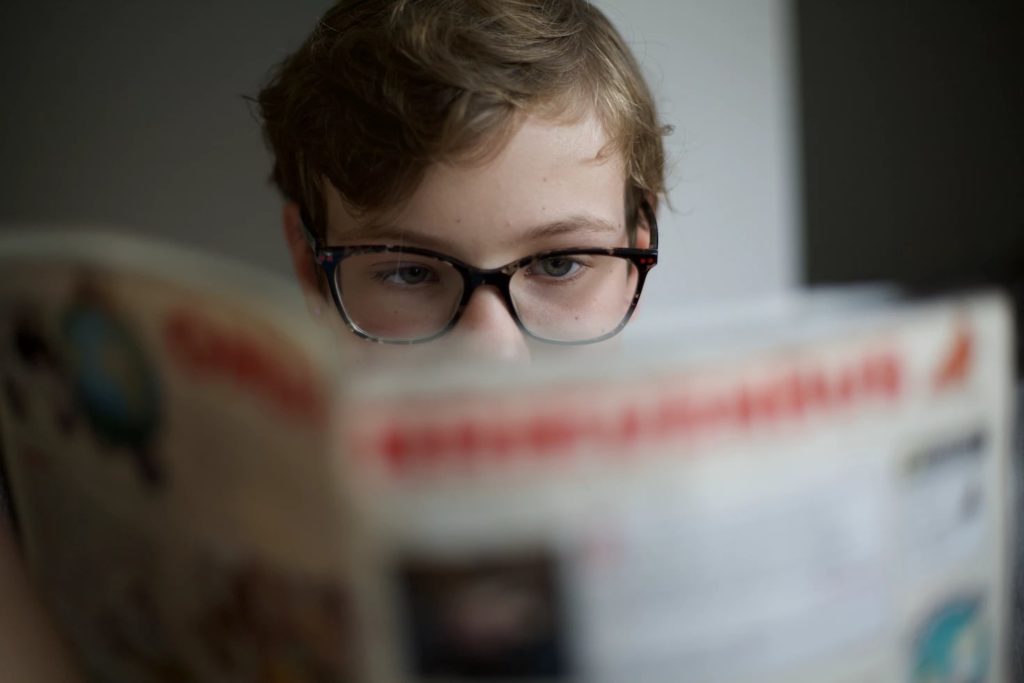 Searching for a residential property in Cork, Ireland, can be done through various avenues, including online platforms, real estate agents, and government-assisted housing programs.
Online Property Portals
Websites like Daft.ie, MyHome.ie, and Property.ie are popular platforms for property listings in Ireland. You can search for residential properties in Cork by specifying your preferences such as location, price range, property type, and more.
Real Estate Agents
Real estate agents or property brokers can help you find a suitable property based on your requirements. They have local market knowledge and can guide you through the buying or renting process.
Some well-known real estate agencies in Cork include Lisney, AML, ERA, Jeremy Murphy and Associates, and Actioneera.
Local Newspapers and Classified Ads
Local newspapers and classified ads can also be a source for property listings. You can check newspapers like the Irish Examiner and The Irish Times for property advertisements.
Government-Assisted Housing Programs
If you're seeking affordable housing, the Irish government offers various assistance programs. The main program is the Housing Assistance Payment (HAP) and the Rental Accommodation Scheme (RAS). 
Scheme
Description and Requirements
Housing Assistance Payment
• HAP is a housing support for those with long-term housing needs.

• Local authorities administer the scheme and pay landlords directly. The rent charged must be within local authority limits.

• Tenants pay a weekly HAP rent contribution based on income.

• Full-time employment is allowed under the scheme without losing housing support.

Rental Accommodation Scheme
• Rent Supplement recipients in need of long-term housing may qualify for the Rental Accommodation Scheme (RAS), administered by local authorities.

• Eligibility for RAS is determined by the local authority, primarily considering individuals receiving Rent Supplement for more than 18 months.

• Unlike Rent Supplement, RAS allows tenants to remain in the scheme if they secure full-time employment, with rent recalculated accordingly.
How is healthcare covered in Ireland?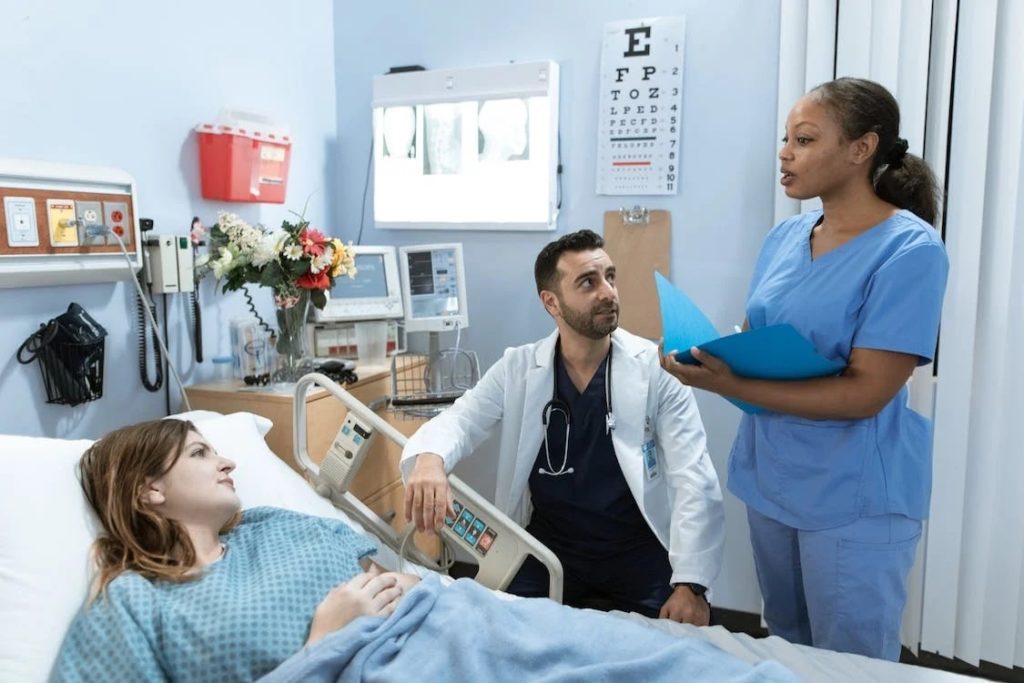 The healthcare system in Ireland is based on residency and means, rather than on nationality or payment of social insurance.
Everyone who is ordinarily resident in Ireland, meaning they have been living there for at least a year or intend to do so, is entitled to a range of public health services either free of charge or at reduced cost.
As a requirement for ordinary residency, the Health Service Executive (HSE) may request the following documents, all dated within the last 12 months:
Proof of property purchase or rental, along with evidence that the property is your main residence (e.g., rent proof from the local authority).
A letter or statement from a financial institution (e.g., bank statement or credit union statement).
A recent utility bill (e.g., gas, electricity, or phone bill).
A current car or home insurance policy under your name.
An official document from a government department (e.g., Revenue's notice of assessment or proof of rent from the Housing Assistance Payment Scheme).
Healthcare for UK, EU, EEA and Switzerland Citizens
Ordinary residents from the UK, EU, EEA and Switzerland can also access public health services in Ireland under the same conditions as Irish citizens, provided they have a valid European Health Insurance Card (EHIC) or a relevant form (such as S1 or S2).
Healthcare for Non-EU Citizens
Non-EU citizens, such as students coming to Ireland for education, may need to purchase private health insurance as part of their visa requirements.
Establishing eligibility for public health services as a Non-EU national does not guarantee eligibility for your dependents. Non-EU national dependents may also need to meet the aforementioned 'ordinary residency' requirements.
How do you register as a permanent resident?
Permanent residency, often referred to as "indefinite leave to remain" or "long-term residence," is a legal status that allows an individual to reside in Ireland indefinitely.
To qualify for permanent residency, you must meet these criteria:
You have lived in Ireland legally for at least five years.
You have had work authorization while residing in the country.
Your Ireland residence permit is still valid when you apply for permanent residency.
You have a job at the time of your application.
You have a good moral character.
Some of the benefits of permanent residency are:
It's a path to Irish citizenship
You can eventually obtain an Irish passport
Live and work in Ireland without restrictions
Start your own business
Enjoy tax advantages for business people
Access public healthcare and education benefits
Buy property in Ireland
Qualify for child benefits
Permanent residency status differs from Irish citizenship in several key aspects. Irish citizens have the full rights and privileges of nationals, including the ability to vote in elections and hold an Irish passport.
How do you open a bank account in Cork?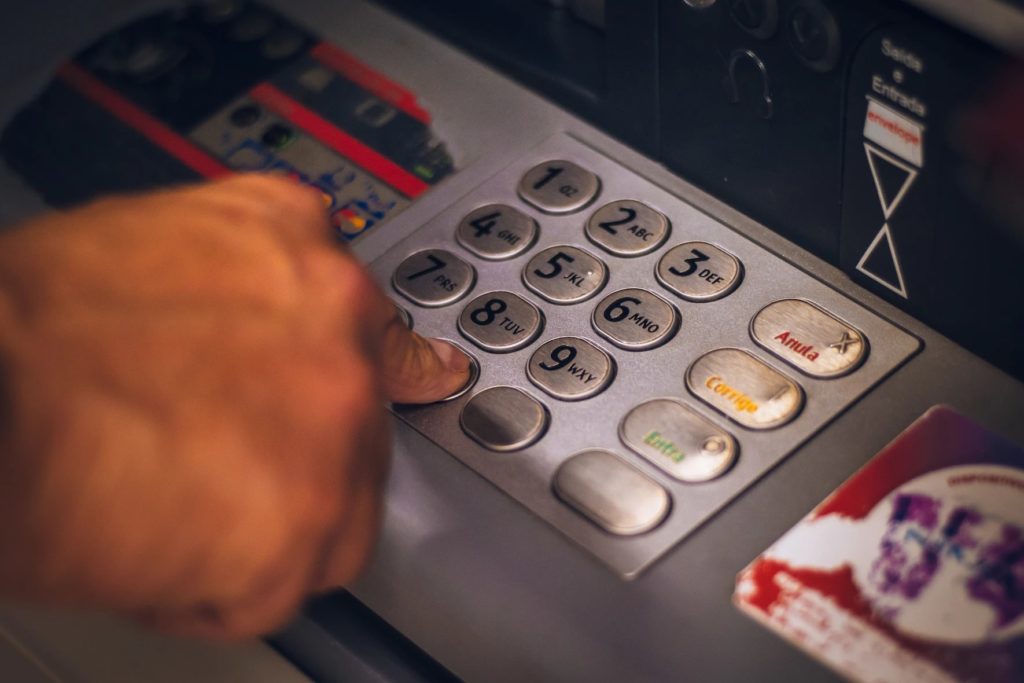 Opening a bank account is not too hard, but you need to be at least 18 years old and have some documents ready. You'll need a government issued ID, and something that shows your address, like a utility bill or a bank statement.
However, you can't open a bank account before you move there. Once you're in Cork, you can pick any of the Irish banks, such as Allied Irish Bank, Bank of Ireland, EBS, KBC Bank, or Permanent TSB.
Ireland uses the Euro, so if you're from another country, you'll pay fees and bad exchange rates to send money home. A better option is Wise's Borderless account, which lets you manage your money internationally with low fees and fair rates.
How can you get Irish government benefits and services?
A Personal Public Service (PPS) number is a national identifier used by the Irish government to track individuals' interactions with public services, including taxation, social welfare, healthcare, and education.
Without your PPS number, you'll pay more taxes for a while and miss out on social insurance. To get a PPS number, you must provide documentation that verifies the following:
Your identity by providing your current passport
The reason for needing a PPS number
Your proof of current address with a utility bill, official letter, financial statement, lease agreement, or a third-party confirmation of your residency.
Any citizen can apply for a PPS number but you'll need to be in the country to provide these documents. So, it's best to apply for your PPS number after you've arrived.
How can you relocate your pets with you?
When we move to a new location, it is crucial to ensure that our pets, who are cherished members of our family, accompany us.
However, there are specific steps to follow for safely moving your pets to Ireland, depending on the type of pet and whether you are coming from an EU or non-EU country.
See the table below for a detailed guide:
Type of Pet
Requirements for EU Citizens
Requirements for Non EU Citizens
Cats, Dogs or Ferrets
• Microchip for ID

• Rabies shot

• EU passport/health certificate

• Tapeworm treatment for dogs

• Approved airline/pet cargo carrier required

• Enter via Cork, Dublin, or Shannon Airport, or Cork or Rosslare Port

• Microchip ID

• Rabies vaccination (high-risk countries need a blood test)

• EU passport/health certificate

• Dogs need tapeworm treatment

• Email advance notice to [email protected] or the applicable email of your entry point

Pet Birds
• Submit Advance Notice of Import to

[email protected]

24 hours before arrival

• Birds should travel with owner or their representative and include Owner Declaration for Pet Birds

• Travel with owner or representative

• Use approved airline pet carrier

• Individual identification

• Vet health certificate

• Owner's declaration

• Enter via Dublin or Shannon Airport

• Recent avian flu vaccination or isolation/testing

• Certified by non-EU country vet

Pet Rodents and Rabbits
Submit Advance Notice of Import to

[email protected]

24 hours before arrival.
• Apply 2 months in advance to

[email protected]

• Obtain a license with a vet health certificate

• Notify one day before arrival

• Use IATA-compliant container

• Check CITES requirement with [email protected]
For comprehensive information on traveling with your pets in Ireland, please visit the official Pet Travel website.
How do I transport my things and car to Ireland?
Whether it's for work, love, or adventure, you'll likely want to bring your belongings with you. But what's the best way to do it?
Shipping Options
For smaller items like clothes, gadgets, and personal effects, consider packing them in your luggage, sending them via post, or using a courier service. However, for larger items like furniture or even your trusty car, you'll need a shipping container.
You'll also need to decide whether you want a 'Full Container Load' (FCL) for exclusive use of a container or a 'Less than Container Load' (LCL) for sharing with other shippers.
Duties and Taxes
Brace yourself for customs duties, excise duties, and VAT when importing your items to Ireland. Customs duty is usually calculated as a percentage of the item's value.
Non-commercial goods valued at €700 or less often enjoy a standard rate of 2.5%. VAT, on the other hand, is charged at the Irish rate and varies depending on the type of item.
You can potentially claim relief on customs duty and VAT for items like personal property, household effects, vehicles, and even wedding presents. To claim relief, you'll need to complete a 'Transfer of Residence' form.
However, there's no relief for excess tobacco or alcohol, tools used for trade, or property imported for commercial reasons
Importing a Vehicle
Be prepared to register it at a National Car Testing Service (NCTS) center and possibly pay Vehicle Registration Tax (VRT). The amount of VRT depends on the vehicle's open market selling price.
Relief from VRT is available if you've used the vehicle for more than 6 months before your move, but there are certain restrictions if you decide to sell the vehicle in Ireland.
Required Documentation
If you're moving personal goods (excluding vehicles) from another EU country to Ireland, you generally won't need to submit any documentation to Revenue.
If you're shipping from outside the EU, you'll need to submit a 'Transfer of Residence' form to Revenue and provide proof of your transfer to Ireland, your previous residence, and ownership of the goods.
What are some additional tips before moving to Cork?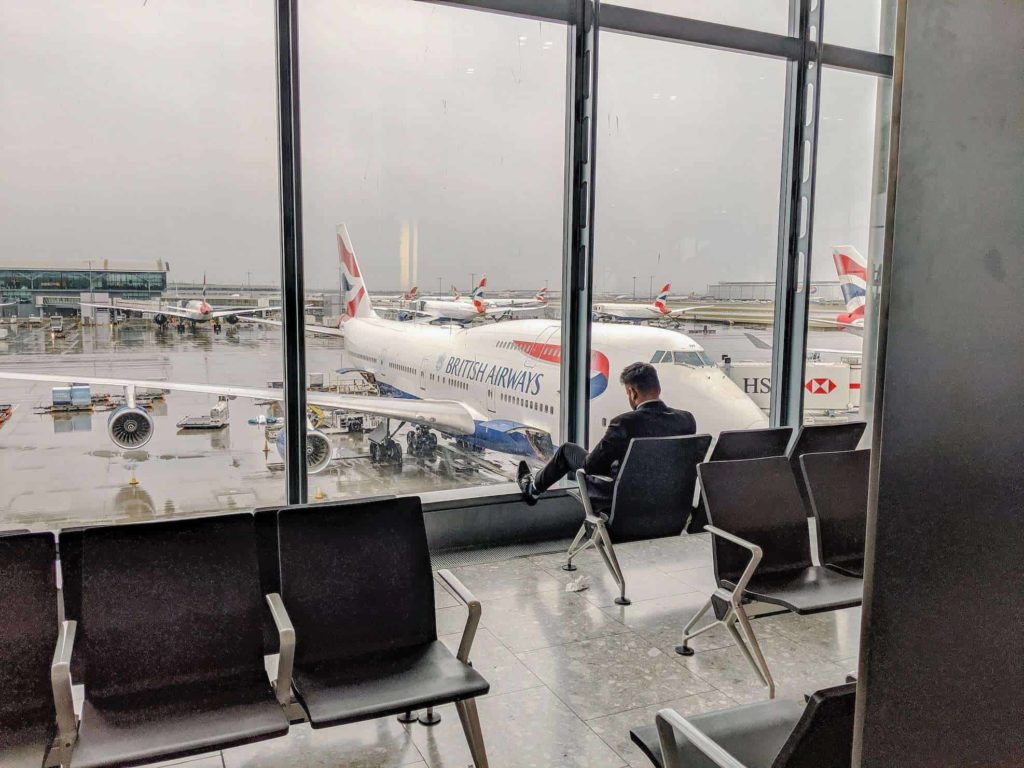 So you've read our guide on moving to Cork, and you're ready to pack your bags and hop on a plane. But wait, there are some more things you should know before you make the big move:
Do not forget to bring your important documents such as Birth Certificate, Marriage certificate (if you have one), Medical Documentation, Accredited University Degree(s) and Qualifications, and Driver License.
Start packing a month early and check out our handy guide for tips on finding a mover and a date.
Learn Cork slang, including the use of "like" for emphasis, "boy" and "girl" as general terms of address, and "langer" as a versatile term of insult or affection.
Get a Leap Card, a smart card that offers convenient and cost-effective payment for public transport in Cork, other Irish cities, and even for intercity travel, allowing online or in-store top-ups.
Meet new people and make friends in Cork by joining a club or society that aligns with your interests, with a wide range of options available online or at events like Freshers' Week or Culture Night.
Make sure to mark your calendars for the incredible events happening in Ireland and Cork throughout the year, and find a complete list of these events on this site.