Studying in Ireland: Is It a Great Choice for International Students?
Are you planning to study in Ireland? Well, you're in luck!
Ireland is an excellent destination for international students. It offers top-notch education, renowned universities, abundant job opportunities, and a safe environment with low crime rates.
Why is Ireland good for international students?
If you're wondering why Ireland stands out, we've got 15 compelling reasons that showcase the countless opportunities that await you in this captivating land.
Ireland offers high-quality education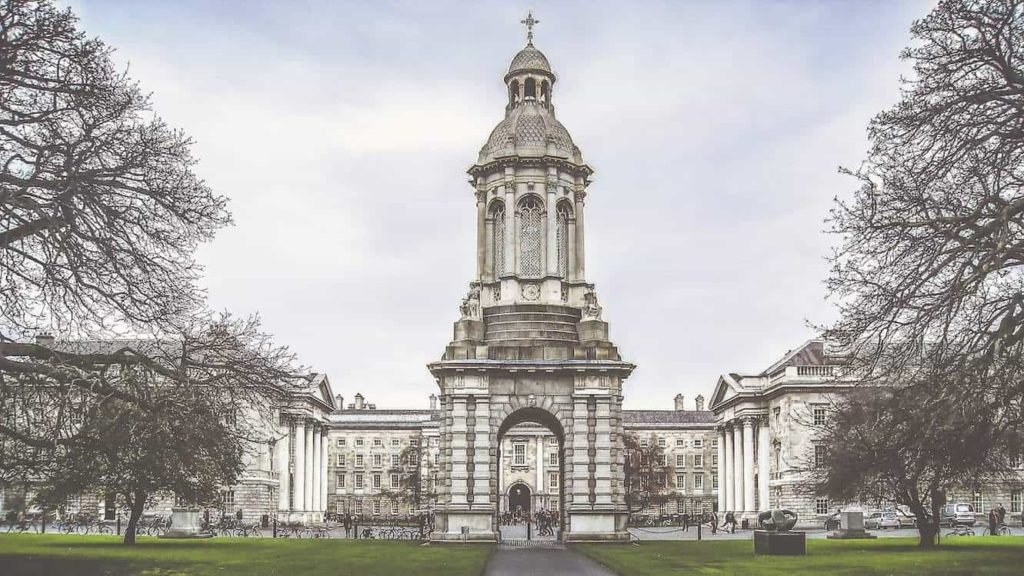 Ireland is an excellent choice for international students seeking high-quality education. With its universities consistently ranking in the top 5% globally, Irish education is renowned for its focus on research, innovation, and skill development.
You'll find a diverse range of educational institutions, including nine universities, 14 institutes of technology, five colleges of education, and numerous private colleges offering a variety of programs from certificates to diplomas and degrees.
Rest assured that the Irish government closely monitors these institutes through the National Framework of Qualification, ensuring a consistent standard of education. What's more, the courses in Ireland's universities are designed to align with the career paths that students aspire to pursue.
If you're wondering which universities in Ireland stand out, the 2023 QS World University Rankings provide an insightful list of the top eight institutions:
| | Name of University | QS Ranking |
| --- | --- | --- |
| 1 | Trinity College Dublin, University of Dublin | 98 |
| 2 | University College Dublin | 181 |
| 3 | National University of Ireland, Galway | 270 |
| 4 | University College, Cork | 303 |
| 5 | Dublin City University | 471 |
| 6 | University of Limerick | 531-540 |
| 7 | Maynooth University | 801-1000 |
| 8 | Technological University Dublin | 801-1000 |
Ireland has a rich academic heritage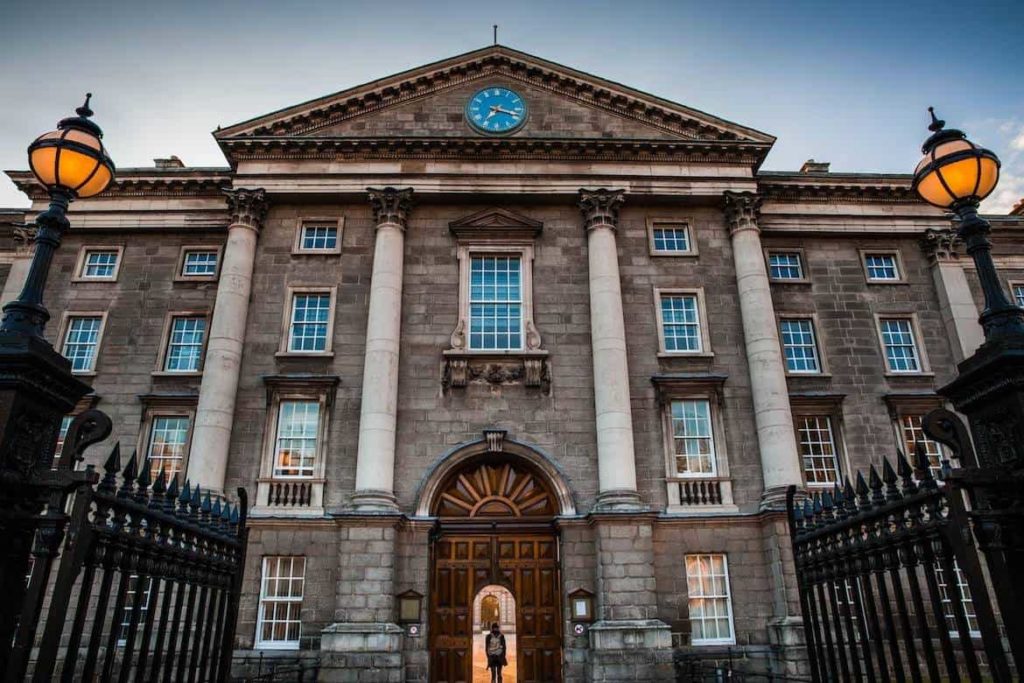 Ireland is an incredible destination that blends rich history with top-tier education. You'll be thrilled to know that some of the country's best universities also have a long-standing legacy
Here are some noteworthy examples:
Trinity College Dublin (est. 1592): This university is not only one of Ireland's best but also one of the oldest in Britain and Ireland. It has a rich history that adds to its appeal.
Royal College of Surgeons in Ireland (est. 1784): If you're interested in medicine or surgery, this respected institution offers excellent training. It has been around for over two centuries and has a strong reputation.
National University of Ireland, Maynooth (est. 1795): This university has been providing education for more than 200 years. It has a commitment to high-quality learning and is a great choice for students.
University College Cork (est. 1849): With a history dating back to the mid-19th century, this university combines tradition with modernity. Its campus is beautiful, and it offers strong academic programs.
University College Dublin (est. 1854): As one of Ireland's oldest universities, UCD has a long and respected history. It is known for its research and innovation, and the campus has a lively atmosphere.
Ireland is an English-speaking country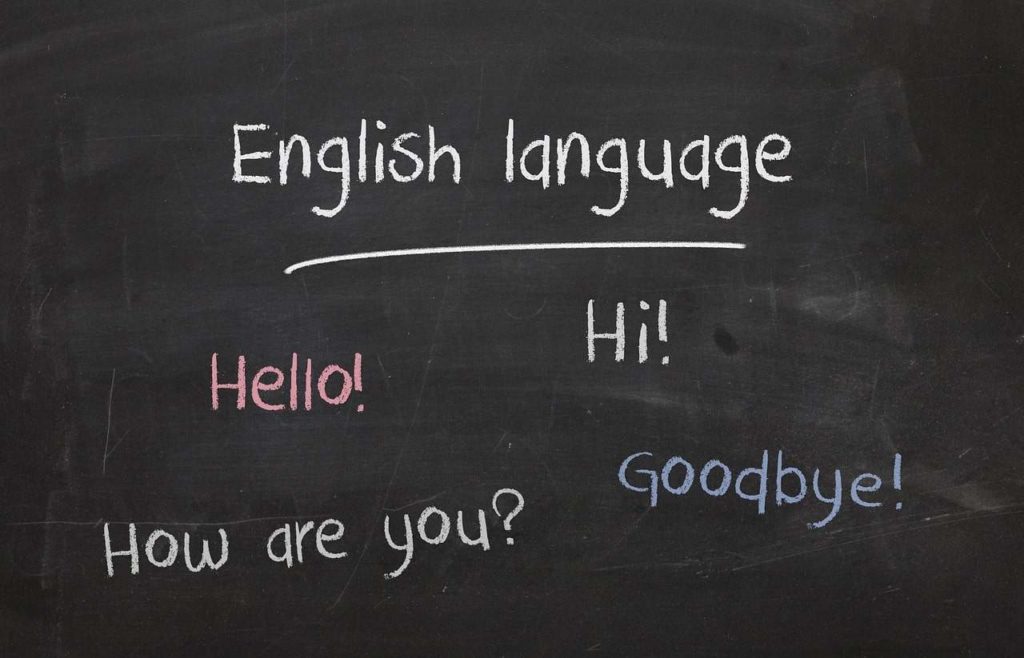 Ireland is an excellent choice for international students, especially if you're comfortable with English as the medium of instruction. The good news is that most international students already speak English, and in Ireland, almost everyone speaks English too.
That's why studying in Ireland is so popular among international students. You won't have any language barriers to worry about because you can easily communicate with people.
However, when applying to Irish institutes, you might need to show your English skills with a certificate like IELTS or TOEFL. This ensures that you can understand your classes and have a smooth experience studying in Ireland.
Ireland provides a welcoming and safe environment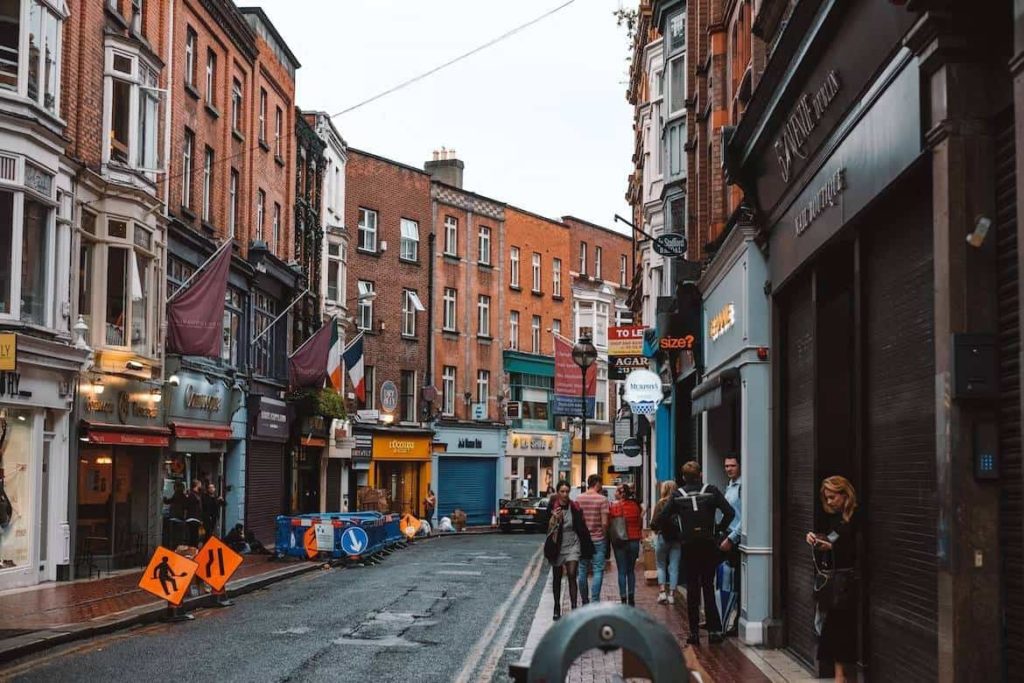 Ireland is a wonderful choice for international students, thanks to its reputation as one of the safest countries globally.
In fact, it ranked eighth in the 2021 Global Peace Index, providing a secure environment for your studies. Not only that, but Ireland also scored 13th in the 2021 World Happiness Report, reflecting the happiness and contentment of its people.
The capital city, Dublin, was even recognized by Lonely Planet as the seventh best city in the world in 2022.
The friendly and fun-loving nature of the Irish people guarantees that studying in Ireland will be an unforgettable experience.
Ireland welcomes some international students without the need for a student visa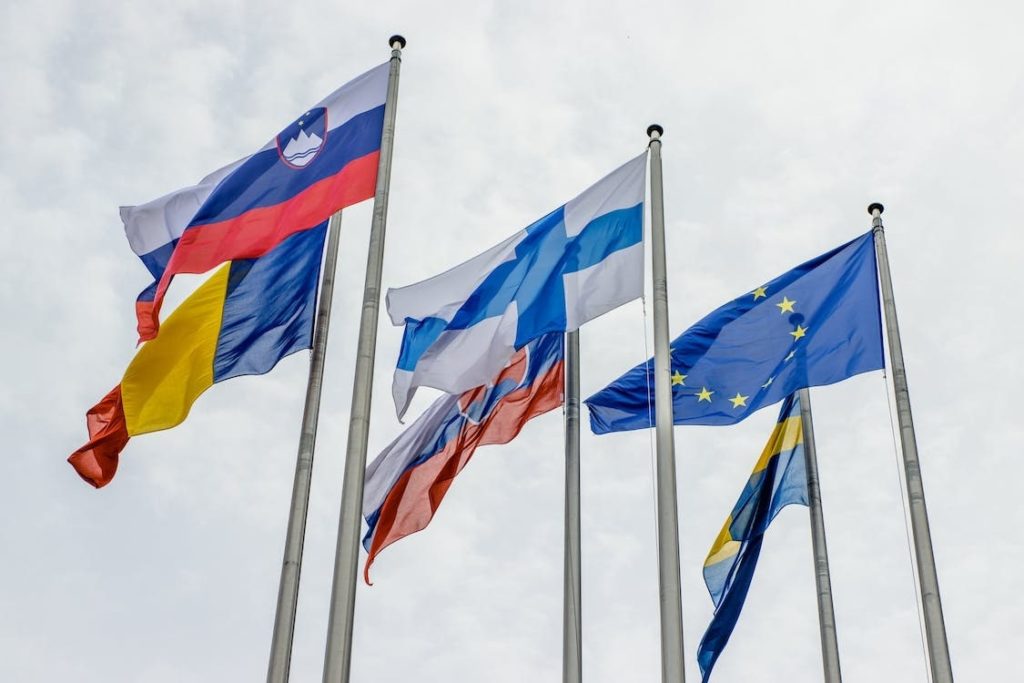 Ireland is a convenient choice for international students, especially for South Africans or those from non-visa required countries. If you don't require a student visa, you can enter Ireland without one.
However, all non-EEA nationals, including visa holders, need to report to an Immigration Officer upon arrival. If your study duration exceeds three months, you'll need to obtain an Irish Residence Permit (IRP).
If you require a visa, you'll need to show access to €7,000 before applying, This requirement makes Ireland a more affordable option for South Africans and others on the non-visa required countries list.
Once you register with the immigration bureau, you'll receive permission to study and have the opportunity for casual employment. During term time, you can work up to 20 hours per week, and during college holidays, up to 40 hours per week.
Ireland provides a post-study work visa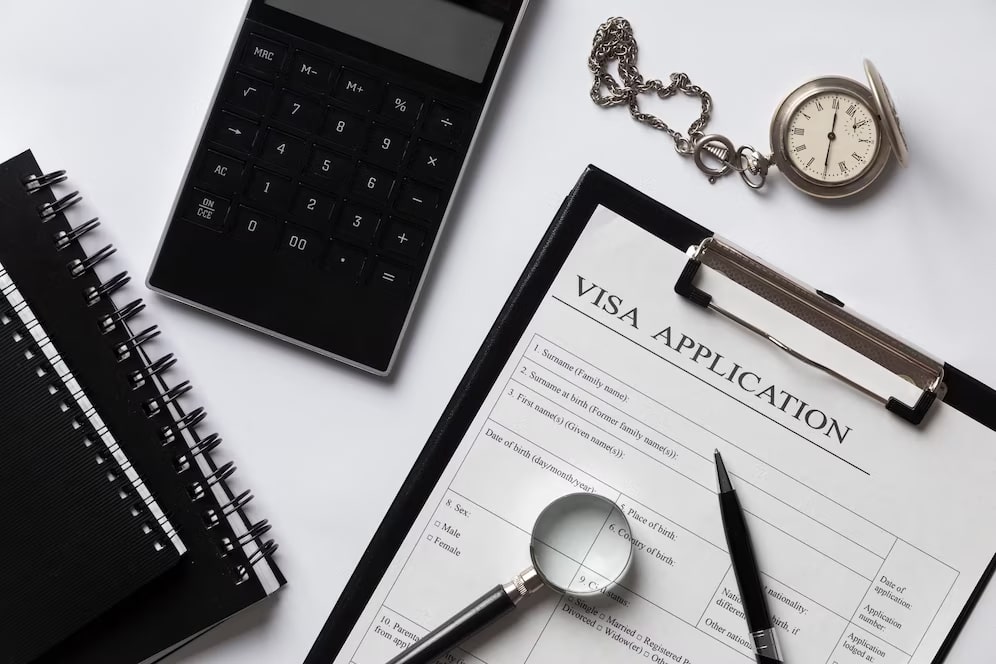 Ireland offers the best post-study visa facilities among all EEA member countries, which is great for international students. One of the benefits of studying in Ireland is the opportunity to apply for a post-study work visa.
Through the Irish Third-level Graduate Scheme, students from non-EU countries can stay in Ireland after their studies to search for employment or apply for a green card/work permit. They can work full-time, up to 40 hours per week, during this period.
If you complete a bachelor's degree, you can stay in Ireland for one year after graduation. For those completing a master's degree, a two-year stay is allowed.
Once you find a job, you can even apply for a Green Card, known as the Critical Skills Employment Permit. This opens up more possibilities for your career in Ireland.
Ireland offers great career opportunities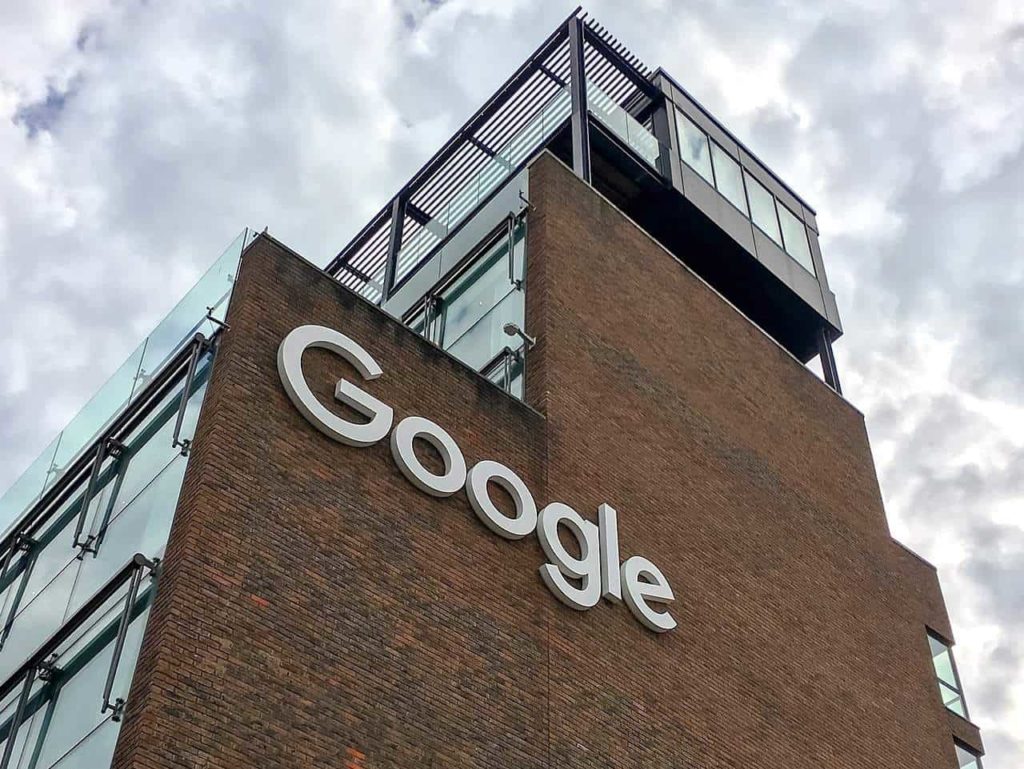 In Ireland, there are lots of job opportunities in different areas like pharmaceuticals, agriculture, and technology. Big companies like Google, IBM, LinkedIn, Pfizer, Microsoft, Facebook, and Apple have offices in Ireland, which means they need a lot of skilled workers.
Once you finish studying, it's not hard to find a job in Ireland. There's a program called the Irish Third Level Graduate Scheme that helps you find work and learn new job skills. You can also work part-time while you're in school and full-time when you have a break to earn money for yourself.
Another good thing about Ireland is that it's easy to look for jobs in other European countries because it's in a convenient location. Irish universities even encourage students to do internships in nearby countries so they can have more job options in the future.
Ireland has a unique and vibrant culture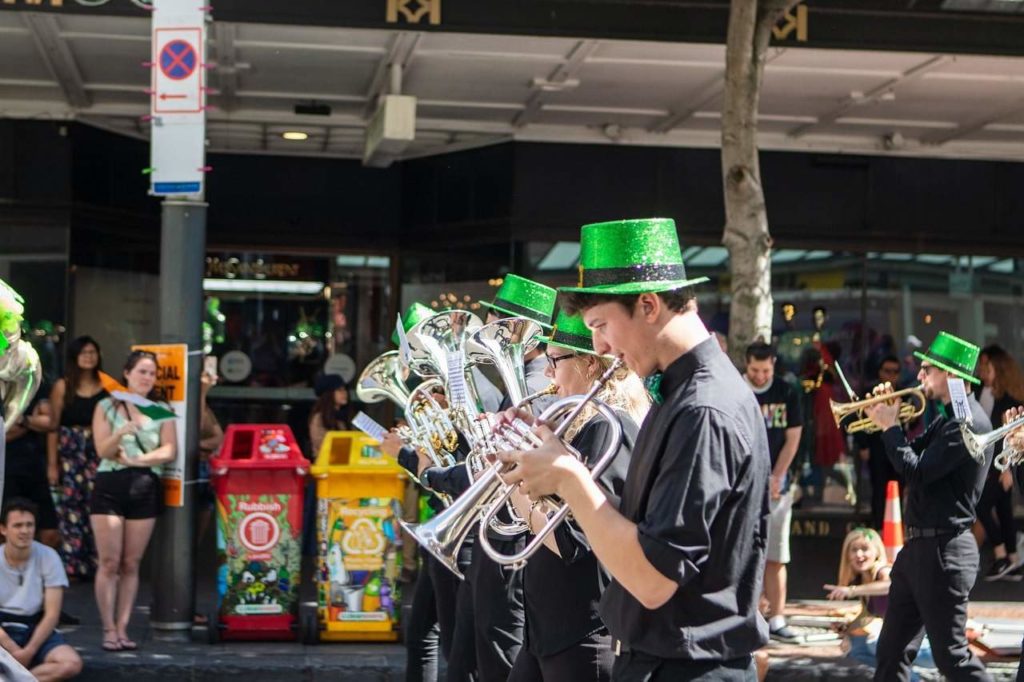 Ireland is a small yet beautiful country that you can easily explore within a short timeframe. You can visit famous attractions like the Guinness Storehouse in Dublin or marvel at the Cliffs of Moher on the west coast.
Ireland is also renowned for its friendly and welcoming people, who will make you feel right at home.
You can immerse yourself in Irish culture by celebrating Saint Patrick's Day, listening to traditional music, enjoying Irish dancing, and even trying out Gaelic football. Additionally, Ireland's rich history and folklore will captivate your imagination.
Ireland offers affordable education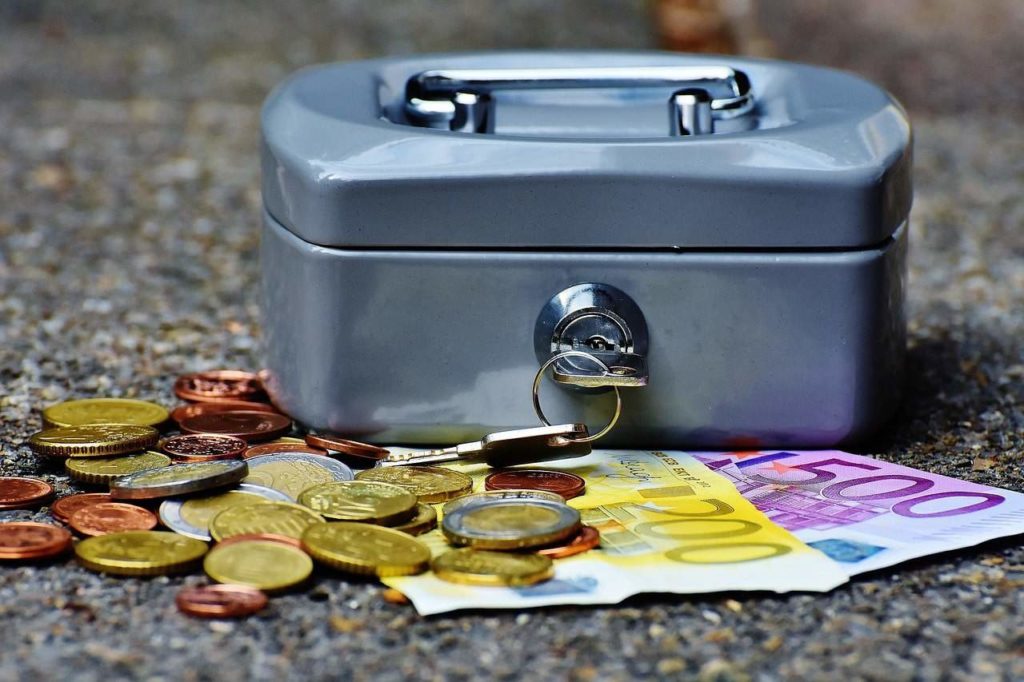 One of the great things about studying in Ireland is that it's cost-effective. If you're searching for an affordable study abroad destination in Europe, Ireland should definitely be on your radar.
Compared to other popular study abroad countries like the USA or the UK, the cost of living and studying in Ireland is quite reasonable for international students. You won't have to break the bank to pursue your education here.
Let's take a quick look at the estimated expenses for different degree programs in Ireland:
| Cost | Average Expenses (€) |
| --- | --- |
| Undergraduate Courses | 9,850 to 2,250 |
| Postgraduate Courses | 9,950 to 35,000 |
| MBA | 20,000 to 35,000 |
| Masters | 4,000 to 9,000 |
| MBBS | 27,106 to 40,659 |
Ireland provides a great quality of life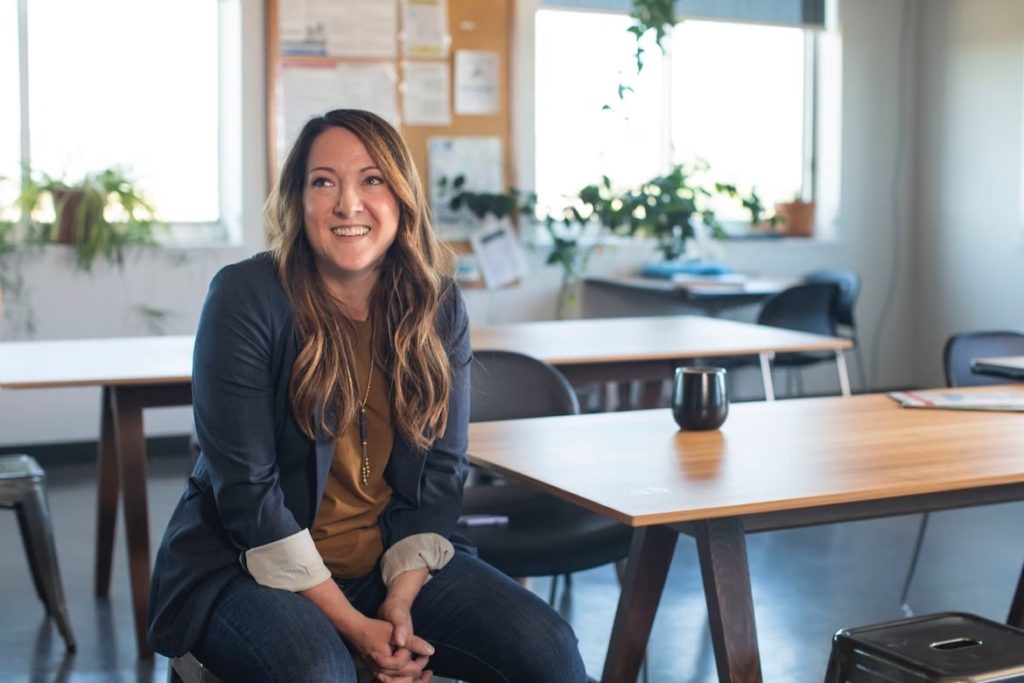 Ireland is a fantastic choice for international students because of its excellent quality of life. It has been ranked second-highest in the world for quality of life by the United Nations.
Life in Ireland is relaxing and joyful, with a friendly and open atmosphere. The country has a vibrant culture and arts scene, along with efficient infrastructure and streamlined bureaucracy.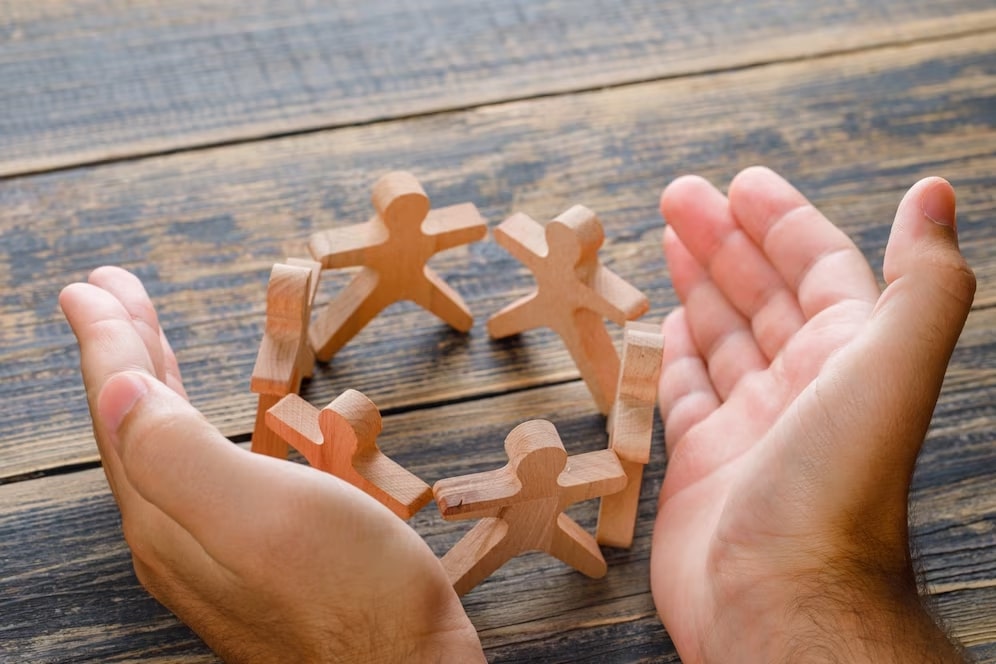 Ireland is a great choice for international students because they have something called a personal public service number (PPS) instead of a social security number. With a PPS, students from other countries can enjoy several benefits such as:
Free travel pass
Public health services
Child Immunization
Housing Grants
Driver's Licence
Ireland has a wide range of available courses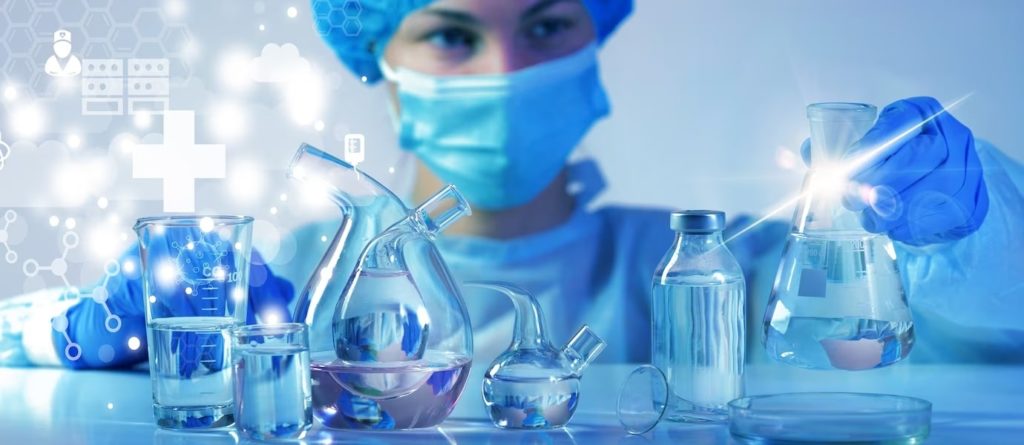 Ireland is known for its exceptional universities that provide an extensive selection of more than 5,000 programs for students to explore. Students can study subjects like medicine, engineering, business, science, technology, literature, history, philosophy, psychology, and more.
What's even better is that top multinational companies have chosen Ireland as their base because of the low corporate tax rate of 12.5%. This has created a strong demand for courses in those industries, giving international students great career opportunities after they graduate.
Let's take a look the most popular courses in Ireland that are highly sought after by students:
Field of Study
Popular Programs
Business Analytics
• B.Sc. Business Analytics

• MSc. in Business Analytics

Data Analytics/ Big Data
• B.Sc. Data Science

• B.Sc. Computing (Data Analytics & Big Data)

• M.Sc. Data Science and Analytics

• M.Sc. Data & Computational Science

Software Engineering
• B.Sc. Computer Science and Software Engineering

• M.Sc. Software Engineering

• M.Eng. Electronic and Computer Engineering

Computer Science
• B.Sc. Computer Science (Hons)

• B.Sc. Computer Games Development

• M.Sc.Computer Science

Banking & Finance
• BAFS (Hons) Actuarial and Financial Studies

• B.A. Accounting and Finance

• M.Sc. in Finance

• M.Sc. in Investment, Treasury & Banking

Medicine
• B.Sc. Nursing Studies

• B.Sc. Pharmacy

• Master in Public Health

• MBBS
Ireland offers abundant research opportunities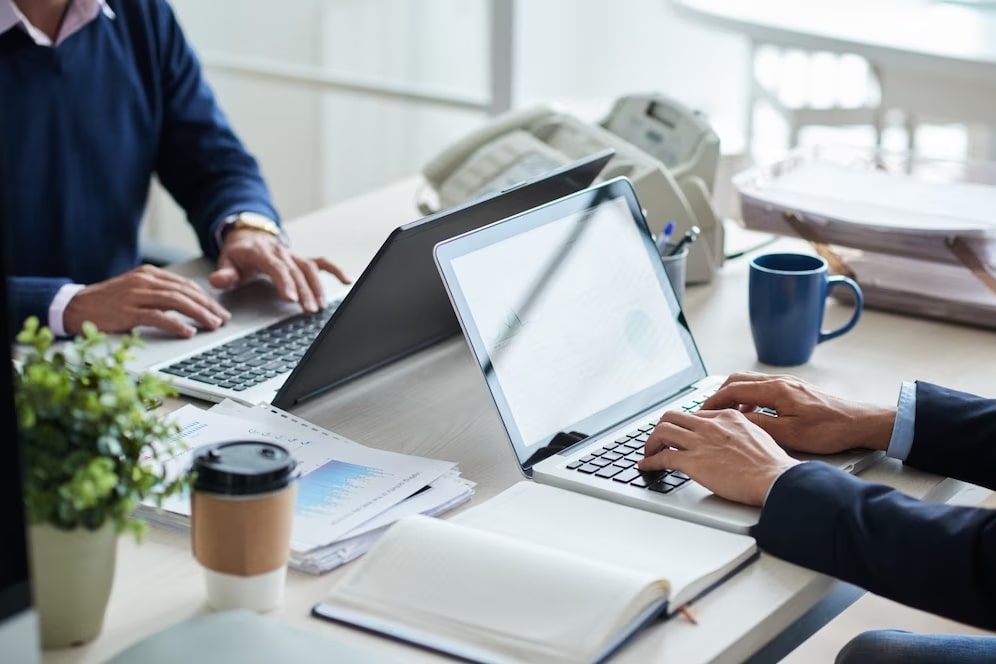 Ireland is a great choice for international students because its universities, which are among the top 1% of research institutions worldwide, and its rich tradition of innovation and research.
Many leading companies have research facilities here, so students can join cool research programs that are making a big difference globally.
The universities consistently rank among the best globally and cover various subjects like science, social studies, healthcare, and humanities. This provides students with plenty of opportunities to engage in research and be part of exciting projects.
Ireland's economy is rapidly growing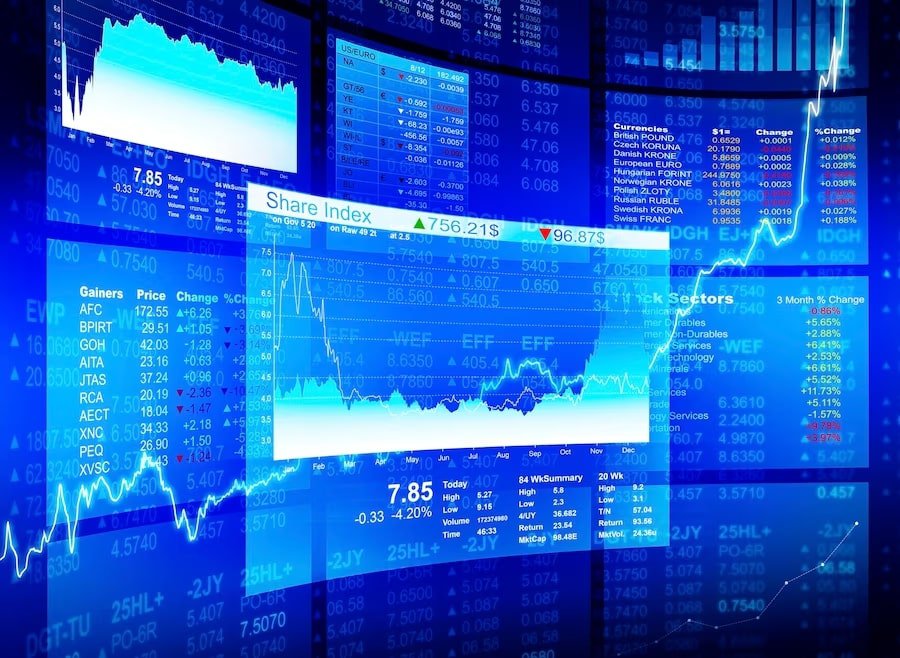 Ireland's economy is flourishing, ranking as one of the fastest-growing in the Eurozone and the 6th most competitive globally. The country offers good opportunities for starting businesses and has strong support from institutions that protect property rights and maintain a stable legal system.
In 2023, Ireland is ranked as the third freest economy globally. This is great news for you because it creates a favorable environment for businesses and investments.
Because Ireland's economy is strong, it directly improves the quality of education. That means you can expect better buildings, good teachers, improved courses, and exciting new programs that are beneficial for international students like you.
With growing economy, you will find plenty of job opportunities in Ireland as an international student. You will also have the chance to gain valuable work experience through part-time jobs, internships, and have strong post-graduation employment prospects.
Ireland provides easy travel access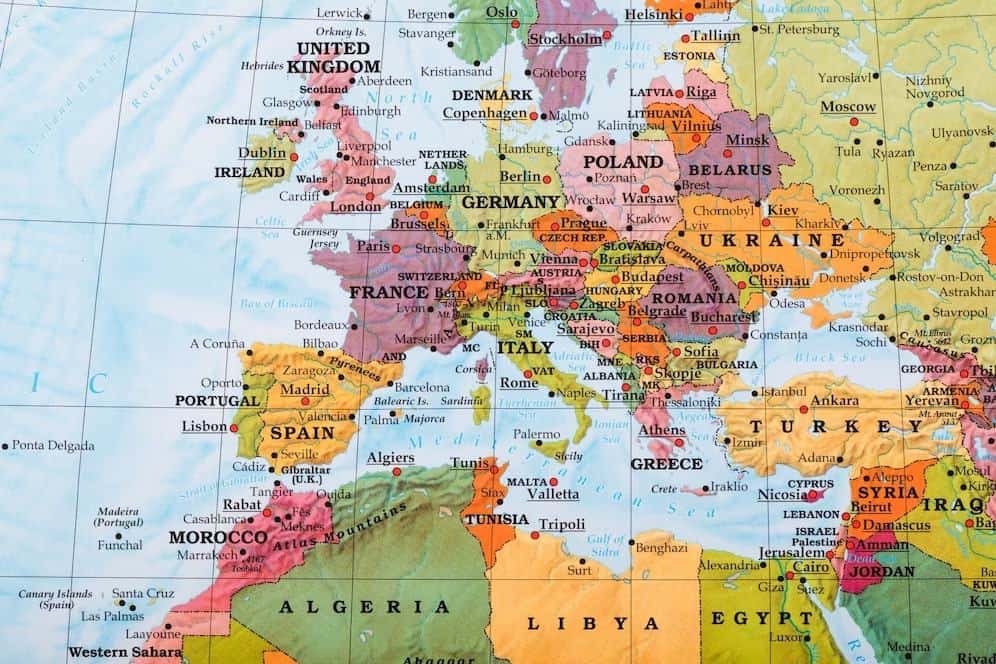 When you study in Ireland, you can explore all the amazing things the country has to offer. Plus, it's easy to travel to other European countries from there.
Ireland is really close to the UK, so you can get there in just a few hours. And it's also well-connected to the rest of Europe, so you can easily plan trips to other countries while you're in Ireland.
Is Ireland cheap to study for international students?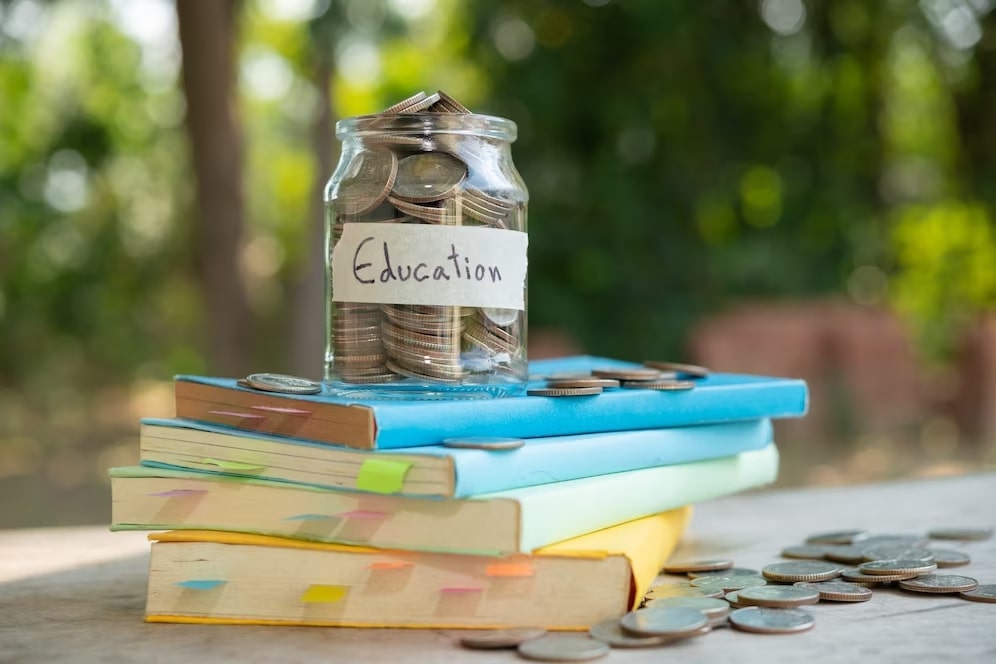 Ireland is a budget-friendly option for students seeking affordable education abroad. Compared to other popular study destinations, the tuition fees in Ireland are relatively low.
The country's publicly supported educational system prioritizes accessible, high-quality education for both local and international students. However, it's important to note that all international students, including EU/EEA and non-EU/EEA residents, are required to pay a yearly student contribution fee, which can vary depending on the university.
Some universities have higher institutional fees, so it's essential to carefully consider your options. Nonetheless, Ireland offers affordable universities to meet your educational needs.
How much is the cost of living for students in Ireland?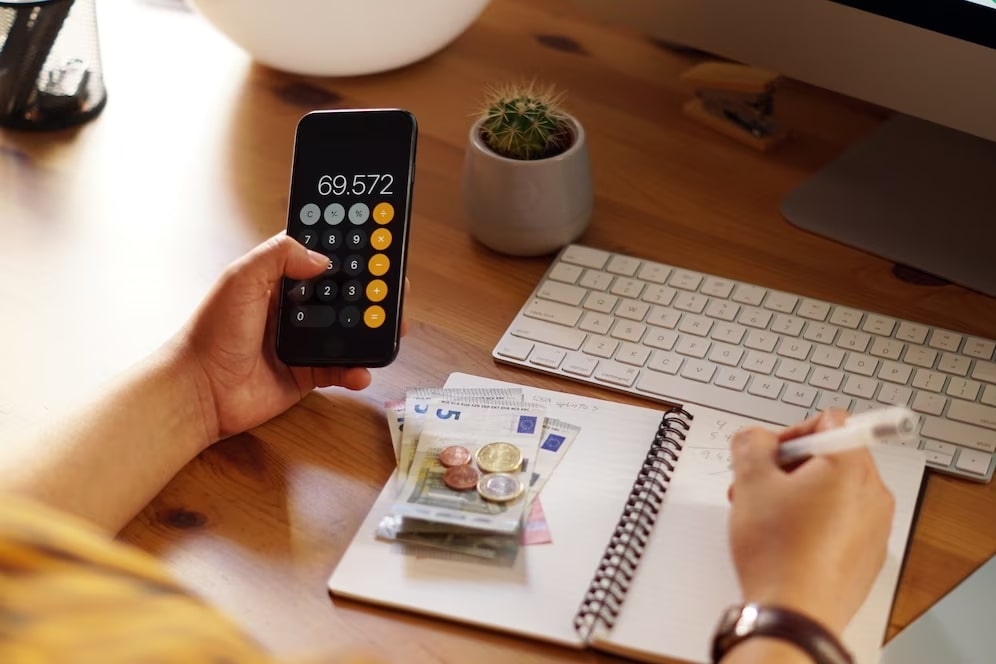 When studying in Ireland, the majority of your spending will be allocated to living costs, including visas, accommodation, food, study materials, bills, and airfare if traveling to and from Ireland. It's important to plan ahead and budget carefully for your study and living costs in Ireland.
On average, students in Ireland spend between €7,000 and €12,000 per year on living expenses, depending on the university they attend.
Here are the average monthly living costs, including accommodation, in different cities in Ireland:
| City | Ave. Living Cost per Month |
| --- | --- |
| Dublin | €1,100 to €1,800 |
| Cork | €860 to €1,400 |
| Galway and other smaller cities | €800 to €1,100 |
While studying in Ireland, if you encounter financial difficulties, you can apply for the Student Assistance Fund, which supports students with expenses such as books, bills, food, travel, and medical costs. The program is open to all students enrolled in higher education courses at levels 6-10, regardless of their part-time or full-time status.
Are universities in Ireland free for international students?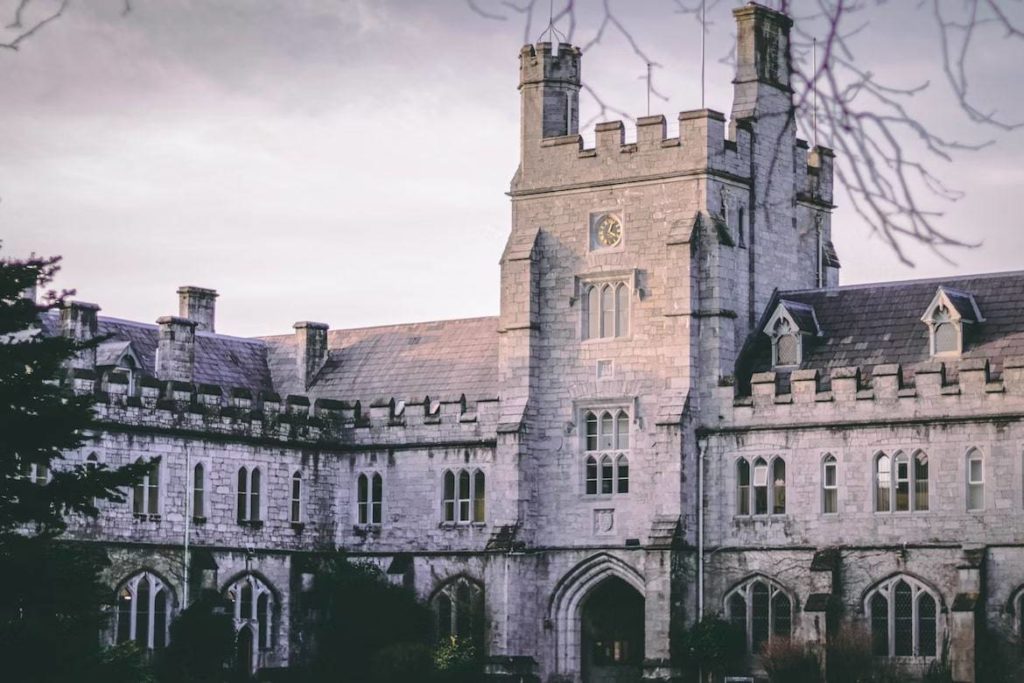 Universities in Ireland are not free for international students. International students, just like domestic students, are required to pay tuition fees to attend universities in Ireland.
The specific amount of tuition fees can vary depending on the university, the chosen program, and the level of study. International students usually have to pay higher tuition fees compared to domestic students.
It's important for international students to research the university they are interested in to find out the tuition fees and any available scholarships or financial aid options. They should also consider other expenses like accommodation, living costs, health insurance, and visa fees.
It's a good idea to contact the university and the Irish immigration authorities to get the most up-to-date information about tuition fees and financial support for international students.
What is the cheapest university in Ireland for international students?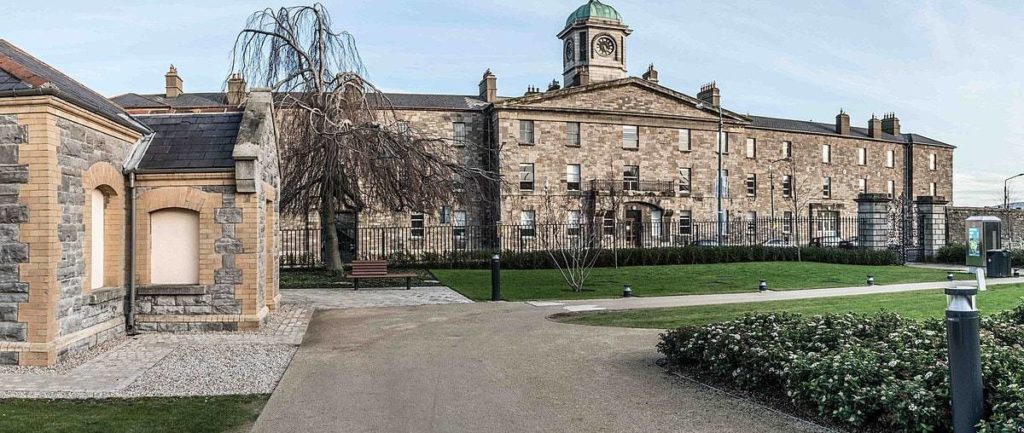 If you are an international student seeking an affordable university in Ireland, Technological University Dublin is your best choice. It offers lower tuition fees and provides scholarships, making it a cost-effective option for you.
Given that, here's a list of the most affordable universities in Ireland for international students:
| University | Ave. Tuition Fee per Year | National Ranking |
| --- | --- | --- |
| Technological University Dublin | €12,500 | 8 |
| University of Limerick | €12,362 | 6 |
| Dublin Business School | €13,800 | 21 |
| Maynooth University | €14,000 | 7 |
| Ulster University | €15,840 | 279 (World) |
| National College of Art and Design | €16,500 | 101-150 (world) |
| University of Galway | €17,000 | 4 |
| Trinity College Dublin | €18,000 | 1 |