6 Fun Things to Do in Ireland
Planning a trip to Ireland this year? Good for you!
To make the most of your trip, we suggest making an itinerary of your activities—the places you're going to visit, the local food you need to taste, and of course the fun things you're going to do.
And speaking of fun things, we've got a couple of them listed here in this article for a worthwhile trip.
Fun Things You Should Do in Ireland
Ready to find out what fun things you can do in the Emerald Isle? Let's kick things off by starting with these Instagram-worthy sites!
1 Go back to the medieval ages by visiting a castle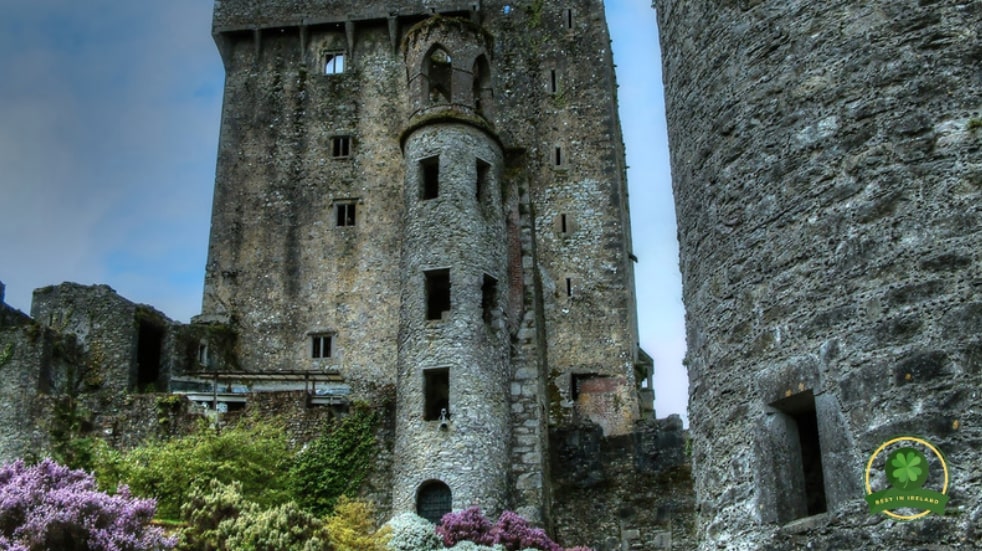 Like many countries in Europe, many castles were also built here in Ireland, and by many, we mean around 30,000 or more!
To help you choose which ones to visit, here are some of the most famous castles in the country:
Blarney Castle
Situated in Ireland's largest county, Cork, Blarney Castle was built almost 600 years ago. It's especially famous for the Blarney Stone, which is said to give the gift of eloquence to those who kiss it. 
Ashford Castle
This 800-year-old castle is also a 5-star hotel, so it's a good option for tourists who are looking to make their castle visit longer.
Found in Mayo, Ashford Castle has hosted famous personalities such as King George V and President Ronald Reagan. 
Kylemore Abbey
Built in 1868, Kylemore Abbey is presently "owned and run by the Benedectine community who have been in residence here since 1920."
Some of the fun things to do here include visiting the Abbey's Victorian walled garden, the neo-Gothic church (5-min walk from the Abbey), and shopping at the Kylemore Abbey gift shop. 
2. Go see popular tourist sites
Of course, this is a no-brainer! One of the most famous tourist attractions in the country would definitely be the Cliffs of Moher in County Clare.
For sure, countless tourists have been awed seeing these enormous cliffs and the deep blue hue of the Atlantic waters below it.
If you prefer museums that showcase medieval artefacts, we suggest the Medieval Museum in Waterford. And for beer enthusiasts, you wouldn't want to miss the Guinness Storehouse, located in Dublin.
Plus, there's also the National Gallery of Ireland, which features 18th-century paintings as one of its highlights.
But if you can't personally visit all of these sites because of COVID or whatever reason, you can still do so via a virtual tour. Simply check out this guide on the best virtual tours in Ireland. 
3. Explore film sites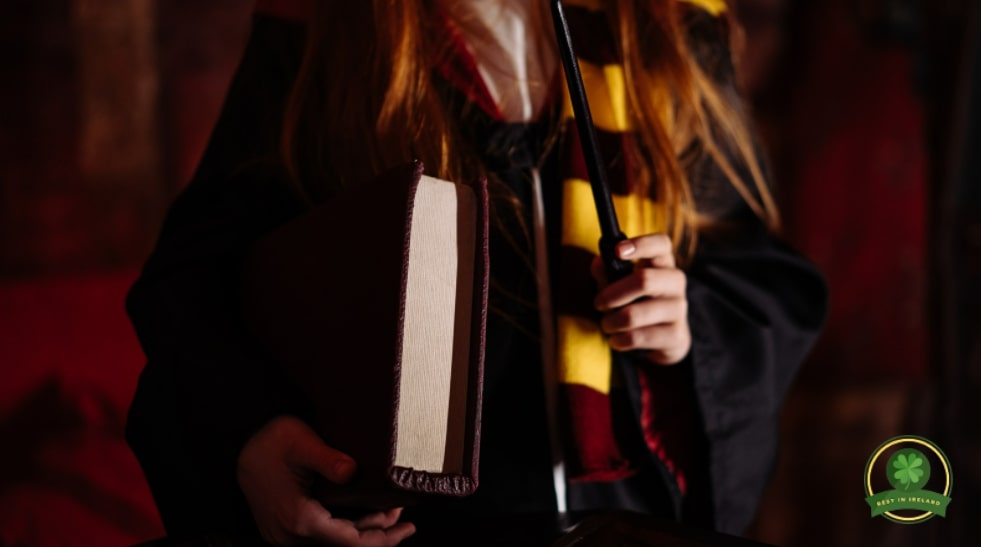 Ireland has actually appeared more than once on the big screen. Braveheart, a popular Mel Gibson film, shot one of its battle scenes in the Trim Castle of Meath.
For Star Wars fans, you might be amazed to know that The Force Awakens (Episode VII) had scenes shot in Skellig Michael. The Last Jedi also had scenes filmed in the same location as well as in other counties.
The famous Cliffs of Moher actually served as a filming site for two popular films: Harry Potter and the Half-blood Prince (2009) and The Princess Bride (1987). 
4. Bike or drive around the country
The Emerald Isle offers an impressive landscape that you can enjoy whether you're on a bike, car, or motorcycle. 
According to Discover Ireland, here are some of the best routes in Ireland to bike:
Royal Canal Greenway, Maynooth to Longford
The Old Rail Trail Greenway, Westmeath
Great Western Greenway, Mayo
Limerick Greenway
Meanwhile, the Irish Road Trip recommends these routes for a scenic drive around in the country:
Priest's leap drive (Cork and Kerry)
The Cooley Peninsula Scenic Drive (Louth)
The Ring of Beara Drive (Cork)
The Sally Gap Drive (Wicklow) 
5. Learn Gaeilge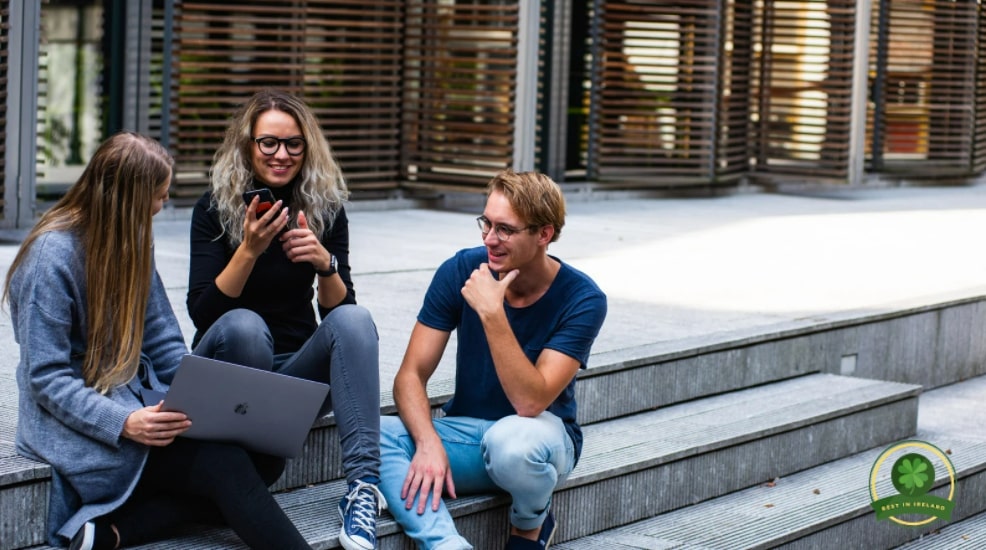 Gaeilge is Ireland's first official language, according to World Atlas. 
Learning another language is a good brain exercise and can even open doors to translation-related jobs. So don't be shy; befriend a local and start learning a word or two in Gaeilge!
6. Acquire a new skill or hobby
Learn how to whip up Irish dishes like soda bread, colcannon, crubeens, shepherd's pie, and boxty by enrolling in these cooking classes in Dublin. 
Perhaps your trip to Ireland may be the time to learn a new instrument such as piano, or a life-saving skill such as swimming.
And if you plan to stay longer in the country, it'll be more convenient if you learn how to drive. We picked these driving schools in Dublin, so you can go and check them out. 
What to Do Before Your Trip to Ireland
What are some of the things you need to prepare before you go on a trip abroad? Here are a couple of them:
Secure your home
Most likely, you won't be spending just a day or two abroad, thus, the need to secure your home. You can do this by asking someone to regularly check on your home or by hiring a security company to guard your place. 
Book your accommodation in advance
You might find this list of the best room rentals in Dublin helpful to secure your accommodation. 
If you want to escape the hassle of planning a trip, we suggest availing yourself of the services of a travel agency. 
Make a list of important items to bring
Imagine being at the airport only to find out that you've forgotten your passport.
To avoid this nightmare, don't trust your memory and make a checklist of all the important items you need to bring for your trip such as:
Travel documents
Medicine
Clothing that matches the weather of the country you're travelling to
Toiletries
Sunscreen
Universal travel adaptor
Water bottle
---
And that ends our list of fun things to do in Ireland! We hope this article has convinced you to take your next trip abroad here in the Land of Saints and Scholars!
And speaking of scholars, maybe you'd also like to find out what Ireland has to offer you in terms of education? Take a look at these articles: