Fun for All Ages: Exploring Limerick's Family Activities
In today's fast-paced world, finding time to connect as a family is crucial. But, worry not! Limerick has a wide range of activities for families, from parks and entertainment centers to go-karting and kayaking.
And don't let the weather stop you! We've got you covered with our top things to do in Limerick with family, rain or shine.
So, why not try these unique family activities that will create cherished moments for everyone?
Best Family-Friendly Things to Do in Limerick
The best family-friendly things to do in Limerick are to head to Energize Leisure Centre for a splash and a blast, challenge your skills at Basecamp Adventure Centre, and kayak with the family at Nevsail Watersports.
Additionally, you can visit the animals at Stonehall Visitor Farm and Wildlife Park, feel the enchantment of Terra Nova Family Garden, or enjoy a serene fishing experience along the River Shannon.
Make a Splash and Have a Blast at Energize Leisure Centre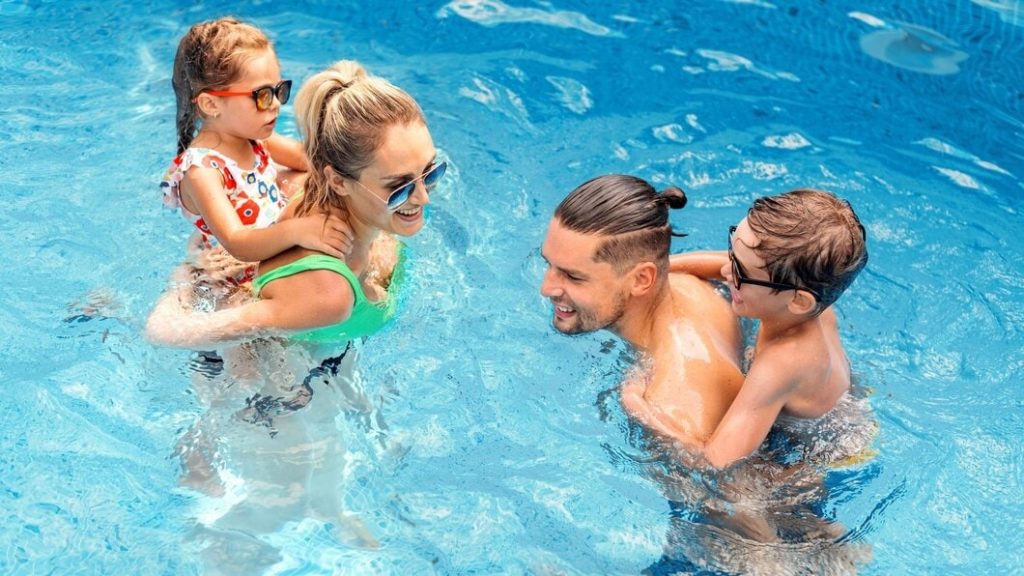 Website: https://www.strandhotellimerick.ie/leisure/pool/
Address: Limerick Strand Hotel, Ennis Rd, Stonetown, Limerick
Phone: +353 (0)61 421 800
Email: [email protected] 
Swimming is a fun and inclusive activity that promotes health and happiness, offering various options such as pools, lakes, or oceans for families to enjoy and bond together.
If you're looking for the best place to swim in Limerick, check out Energize Health Centre. They have four pools, a sauna, a jacuzzi, a steam room, and more. You can also use their gym equipment, take fitness classes, or get personal training.
Energize is the place to be if you want to feel good and look great with your family. This is your chance to enjoy some quality time with your loved ones in the water.
Pro Tip:

Play "Follow the Leader" for pool-time fun! Take turns being the leader and let the kids create their own course for added excitement.
Visit the Animals at Stonehall Visitor Farm and Wildlife Park
Website: https://www.stonehallvisitorfarm.com/ 
Address: Curraghchase, Kilcornan, Co. Limerick
Phone: +353 61 393 940
Email: [email protected] 
Why not visit a farm and meet some amazing animals?
Stonehall Wildlife Park has everything you need for a memorable day out. You can see exotic creatures like llamas, meerkats, and parrots, and walk along the nature trail to enjoy the beautiful scenery.
If it rains, you can still play with the cute pets indoors and have a picnic in the play area. There are also go-karts and a bouncy castle for the kids to enjoy
A farm visit is a great way to learn about nature, ask questions, and explore different topics with your children. It's a fun and educational experience for the whole family.
Pro Tip:

You can host your Birthday Party at the park and only pay the standard admission fee per Adult and per Child (no extra fees!). Just pre-book, bring your own food, and take your waste home.
Challenge Your Skills at Basecamp Adventure Centre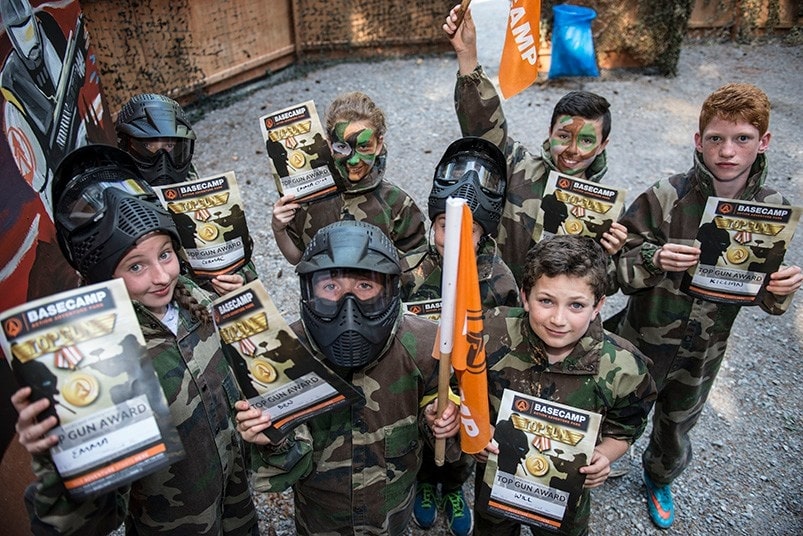 Website: https://www.basecampadventurepark.ie/ 
Address: Shanagolden Woods, Shanagolden, Co. Limerick
Phone: +353 87 9305050
Email: [email protected] 
Basecamp Adventure Centre is more than just a kid's playground. It's a place where you and your family can have fun, learn new skills and enjoy nature.
You can choose from paintball, archery or bushcraft activities, suitable for kids 7 and up. You can also bring your own picnic and relax in the 80 acres of forest and parklands.
Basecamp is a fun and healthy way to boost confidence and creativity while escaping screens and stress and connecting with nature. And most importantly, you get to have a blast with your loved ones and create lasting memories.
Pro Tip: 

Take advantage of their Super Sunday deal where any activity is available for just €20.Alternatively, add forest archery to your chosen activity for an extra €15 and make your family bonding even more exciting.
Get Active by Kayaking with the Family at Nevsail Watersports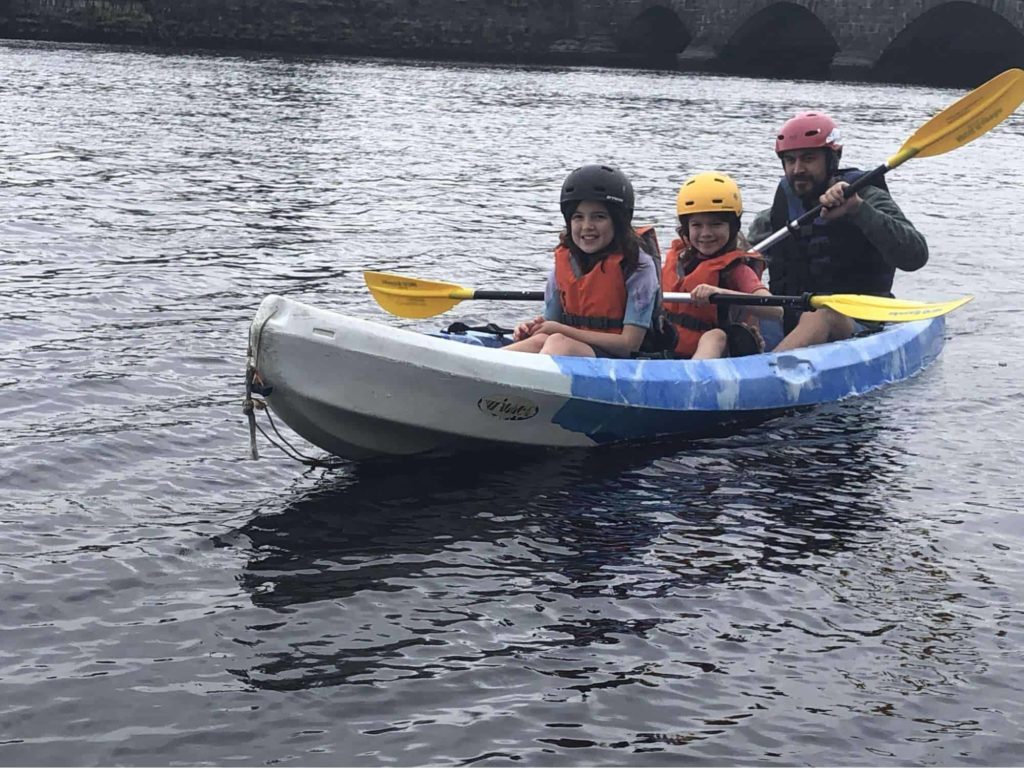 Website: https://nevsailwatersports.ie/ 
Address: The Hunt Museum, Rutland Street, Limerick
Phone: 00 353 863308236
Email: [email protected] 
Kayaking with Nevsail Watersports is a fun and healthy way to explore Limerick with your family.
You can paddle along the River Shannon and enjoy the views of King John's Castle and the wildlife.
Kayaking is great for kids because it teaches them water safety, confidence, teamwork, and adventure. It also helps them relax and learn about nature.
Kayaking is not just a sport, it's a hobby that can inspire passion and curiosity in your family, especially in children. 
Pro Tip: 

Don't limit yourself to just one activity because Nevsail also offers other activities like rock climbing, zorbing, and SUP. Try more adventurous activities with your family!
Feel the Enchantment of Terra Nova Garden
Website: https://terranova.ie/ 
Address: Raymondstown, Dromin, Co. Limerick
Phone: 087 6352204
Email: [email protected] 
If you love gardens and fairies, you'll adore Terra Nova, a magical kingdom in Limerick. It's Ireland's best garden and full of surprises.
You can explore the exotic Thai House, the Hobbit Tea House, and the huge Fairy Gift Shop. You can also meet the pixies, fairies, and other creatures that live in the shady woodland.
Terra Nova is a happy garden that makes everyone smile. It has a special energy that you can feel as soon as you enter.
It's also near other ancient sites like the stone circle at Grange and the lake at Lough Gur.
Pro Tip:

Don't forget to buy some souvenirs before you leave. They have a lovely gift shop with fairy-themed items, books and crafts. 
Enjoy a Serene Fishing Experience along the River Shannon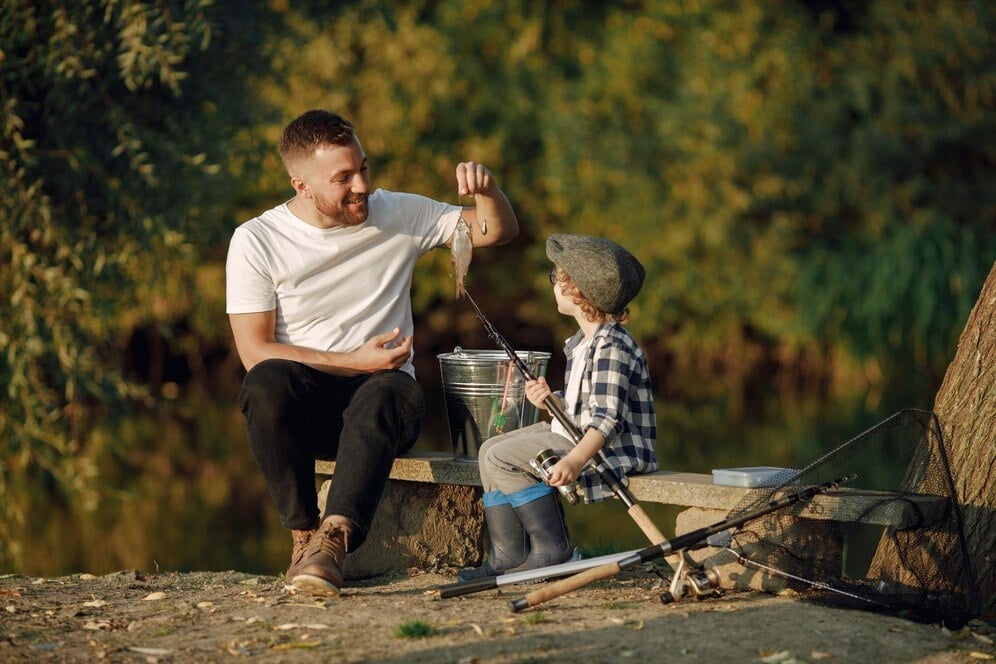 Website: https://www.castleoaks.ie/limerick-salmon-fishery/
Fishing is a fun and relaxing hobby for the whole family that offers relaxation, outdoor enjoyment, bonding opportunities, and the chance to catch fish. So, why not try it out in Castleconnell, a scenic spot on the Shannon river?
Castleconnell is renowned for salmon fishing, offering assistance for licenses, fly-tying, and diverse fishing opportunities for trout, pike, and other species through Castle Oaks House Hote.
Fishing in Castleconnell is a memorable experience that will get you and your family hooked on this amazing activity, even though it can be a bit frustrating at times. But hey, it's also a great opportunity for the whole fam to learn about patience!
Pro Tip: 

The best time to fish at Castleconnell is in the spring, when you can catch up to 200 salmon averaging about 10-12lbs. You can also fish for pike upstream of Beat 1, where there is a public car park and open bank fishing.
Best Historical and Cultural Experiences in Limerick for Families
Time-Travel at Foynes Flying Boat & Maritime Museum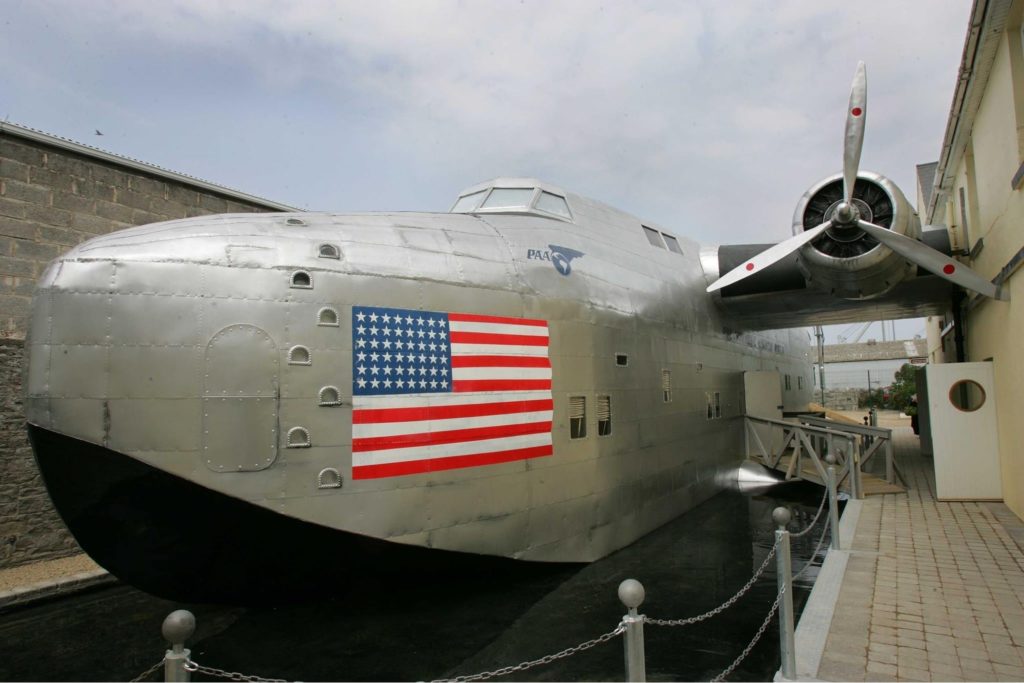 Website: https://flyingboatmuseum.com/ 
Address: Aras Ide, Main St, Foynes, Co. Limerick
Phone: +353 69 65416
Email: [email protected]
Foynes was a hub for transatlantic flights in the 1930s and '40s, and you can relive that history at the Flying Boat & Maritime Museum.
You'll see the amazing Boeing 314 Flying Boat replica, fly a simulator, and meet famous passengers like JFK and Maureen O'Hara. You'll also learn about the Shannon River and its role in Irish culture and mythology.
The museum is on the Wild Atlantic Way, near a scenic woodland trail, a picnic spot, and a playground. It's only 30 minutes from Limerick City, so come and time travel to the past with your family!
Pro Tip: 

If you're looking for a cozy and delicious drink to warm up your family on a cold day, try the original Irish coffee recipe from Foynes Flying Boat & Maritime Museum. You can learn how to make this classic beverage from this site.
Transport to Medieval Times with a Visit to King John's Castle
Website: https://kingjohnscastle.ie/ 
Address: King's Island, Limerick
Phone: +353 (0) 61 370501
Email: [email protected]
Operating Hours: Open daily – 9:30 AM to 6 PM (Last Admission: 5 PM)
A great way to appreciate Limerick's medieval heritage is to visit King John's Castle, a place that has been standing for 800 years and has witnessed many significant events. You'll learn about them as you walk through the castle's impressive walls.
The castle has a large outdoor courtyard where you can imagine how people lived and worked in the past.
You can also interact with modern technology, such as touchscreens and 3D models, that will show you the details of the castle's architecture and history. You can even open a discovery drawer and find some surprises inside!
Pro Tip:

Feeling hungry? Treat yourself and your family to a delicious meal at the Siege Café, located inside the historic King John's Castle.

Plus, you can browse the gift shop for some unique souvenirs to remember your visit. The Siege Café and the retail store are open every day, no need to book in advance.
Discover the Mummified Cat at Limerick Museum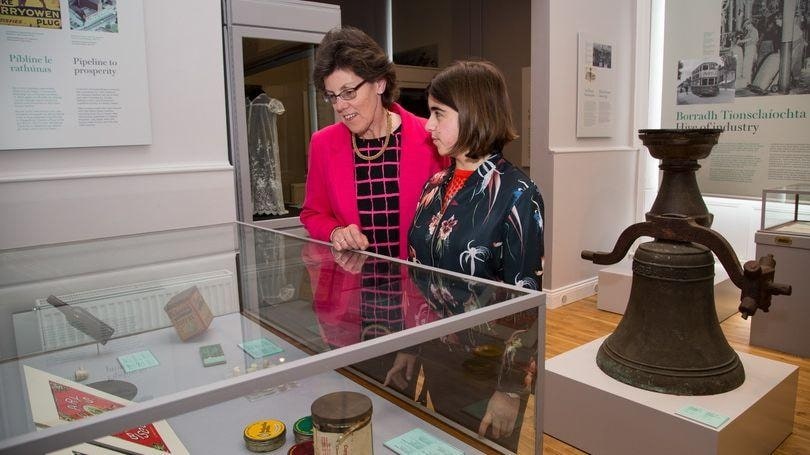 Website: https://www.limerick.ie/limerick-museum 
Address: The Old Franciscan Friary, Henry Street, Limerick
Phone: +353 61 557740
Email: [email protected] 
Operating Hours:
Monday to Friday – 10 AM to 5 PM
Saturday – 10 AM to 1 PM & 2 PM to 5 PM
At Limerick Museum, your family can explore the amazing collection of items that tell the story of Limerick and its people. You can see ancient relics, beautiful silverware, delicate lace and local printing examples.
The museum also has some unique and curious artifacts, such as Ireton's Cat, a mummified cat that was found on Nicholas Street in the 1890s. This cat is perfectly preserved and always intrigues the visitors.
Another interesting item is a piece of the largest meteorite that ever landed in Ireland in 1813. You can also see two gas masks from World War II, which luckily were never used, but remind us of a difficult time.
Pro Tip: 

To stay connected with the museum and discover more about their displays and activities, join their Facebook page. You'll find updates on exhibitions, historical collections, and educational events.
Witness the Iconic Treaty Stone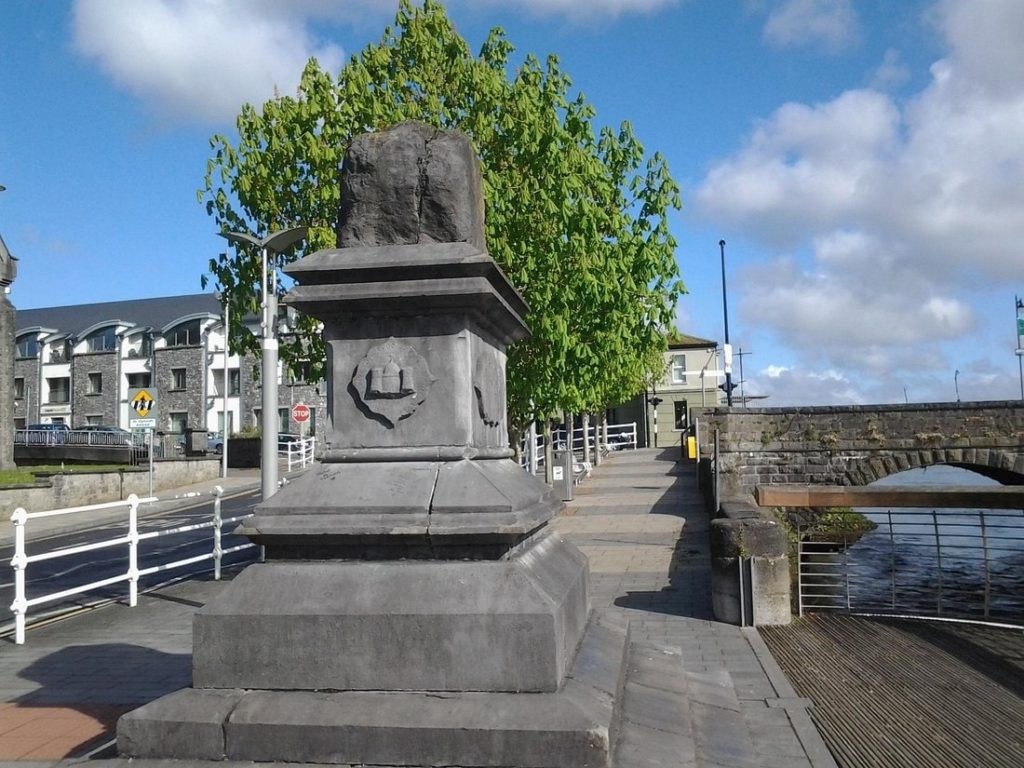 Address: Tourist Information Office, Limerick City
Phone: +353 61 317522
Email: [email protected]
The Treaty Stone played a significant role in the Treaty of Limerick, a document signed in 1691 that marked the city's surrender to William of Orange. As a result, Limerick became known as "Treaty City."
The Treaty of Limerick brought an end to the war between William III of England and King James II, and Limerick played a vital role in William's ascension to the English throne. The Treaty was signed on October 3rd, 1691, in the presence of both armies at the Clare end of Thomond Bridge.
Today, the Treaty Stone sits on a pedestal at the same location and provides an excellent opportunity for everyone to learn about this important moment in world and European history. 
Pro Tip: 

If you want to get a feel for the past and the present, check out Thomond Bridge and Cratloe woods nearby. You'll see the stunning views and landscapes that were part of this important historical event.
Explore Art and Culture at the Hunt Museum's Discovery Trail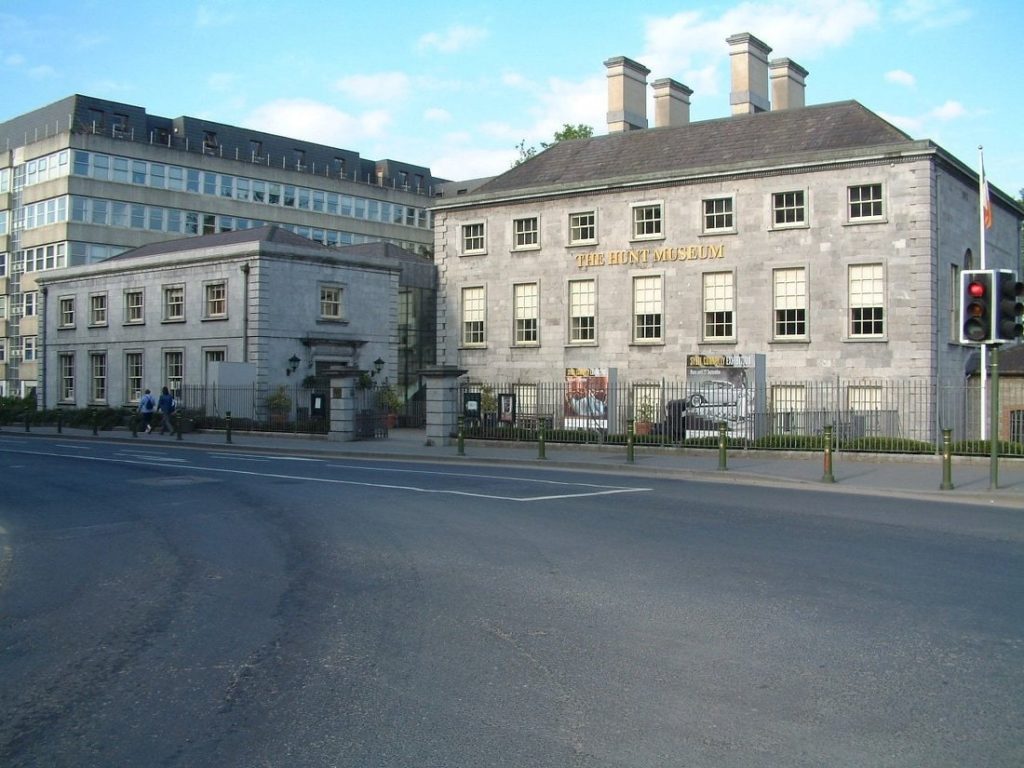 Website: https://www.huntmuseum.com/ 
Address: The Hunt Museum, Custom House, Rutland Street, Limerick City
Phone: +353 61 312833
Email: [email protected] 
Operating Hours:
Tuesday to Saturday – 10 AM to 5 PM
Sunday – 11 AM to 5 PM
Monday – closed
The Hunt Museum showcases a stunning collection of art and antiquities gathered by John and Gertrude Hunt over their lifetime. It includes pieces from ancient civilizations and Irish artifacts spanning from the Neolithic to the Christian era.
You can admire medieval statues, panels, jewellery, enamels, ivories, ceramics, crystal and crucifixes, as well as works by famous artists like Picasso, Renoir, O'Conor, Yeats, Fagan and Moore.
The kids can also enjoy the Medieval Treasure Hunt, where they have to find the medieval objects hidden in the museum. They'll have fun playing games, solving puzzles, and learning fascinating facts about the past!
Pro Tip:

To fully appreciate the Hunt Museum experience, consider participating in one of their workshops where you can acquire a new skill. Stay up to date with the latest workshop schedule by visiting their website.
Best Outdoor Adventures in Limerick for Families
Get Your Nature Fix by Camping at Curraghchase Forest Park
Website: https://www.curraghchasecaravanpark.com/ 
Address: Curraghchase Caravan & Camp Site, Kilcornan, Co. Limerick
Phone: +353 (0)61 396349
Email: [email protected]
Take the time to get outside with your family and appreciate the world around you! One great way to do this is by camping together at Curraghchase Forest Park.
Curraghchase Forest Park is the perfect destination for families who love nature. Spanning 313 hectares, this park offers a diverse mix of woodlands, parkland, and lakes, providing a thriving habitat for numerous plants and animals.
The park offers multi-access trails for wheelchair users and families, while the Curragh and Glenisla trails are ideal for those seeking more challenging options. 
Pro Tip: 

After a day of exploring, you can treat yourself to some delicious food and drinks at the Curraghchase Cafe, located in the public car park. The cafe is open daily from 10 AM to 6 PM, and serves desserts, freshly baked scones, ice cream, and more.
Stroll and Explore at the Charming Peoples Park
Address: People's Park, Pery's Square, Limerick City
People's Park is a charming spot in Limerick where you can enjoy a picnic or a walk. It's near Pery Square and the railway station and bus terminal.
The park has many attractions to explore, such as a restored fountain, the Limerick City Gallery of Art, a playground for kids up to 10 years old, a bandstand, and two shelters.
Don't forget to check out the amazing trees in the park. There are many kinds of trees, like ash, beech, birch, elm, willow, and more. They look beautiful all year round, but especially in the summer when the flowers bloom.
Pro Tip:
Add some fun with your family by doing treasure hunts with the Adventure Walks app on Google Play or Apple Store. There are eight treasure hunts for kids aged 4 to 15 that will make your visit more exciting.
Another unique idea to do at the park is to try outdoor painting. You'll find plenty of inspiration in the beautiful nature around you, from the colourful flowers to the majestic trees. 
Go Behind the Scenes of Munster Rugby Team on a Thomond Park Tour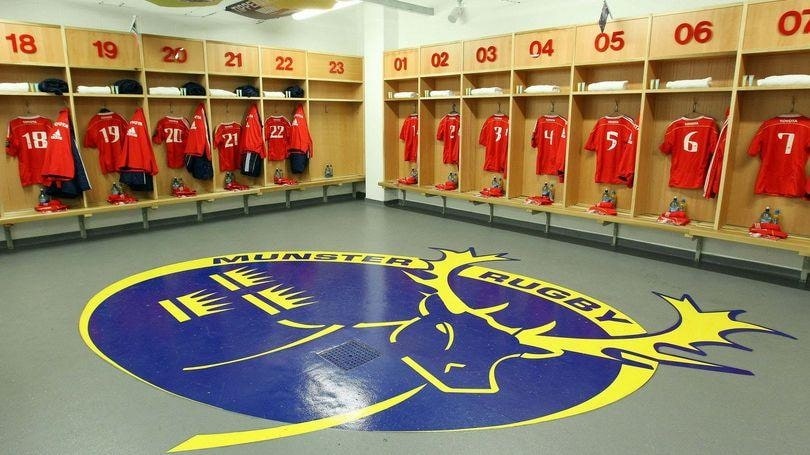 Website:
Address: Cratloe Rd, Ballynanty Beg, Limerick
Phone: +353 61 421 100
Email: [email protected] 
Thomond Park isn't just a stadium. It's a place where history, passion, and pride come alive. Whether you're a rugby fan or not, you'll love exploring the home of Munster Rugby with your family.
You'll get to see where the players prepare, feel the thrill of walking out of the tunnel, and learn about the club's glorious past at the museum.
You'll also have fun at the skill zone, where you can challenge your family to a game of rugby. 
Pro Tip:

Make your family tour at Thomond Park even more memorable by wearing matching shirts! Coordinate your outfits to showcase your family unity and create a fun and visually appealing group photo.
Follow the Fairy Trail at Lough Gur Heritage Centre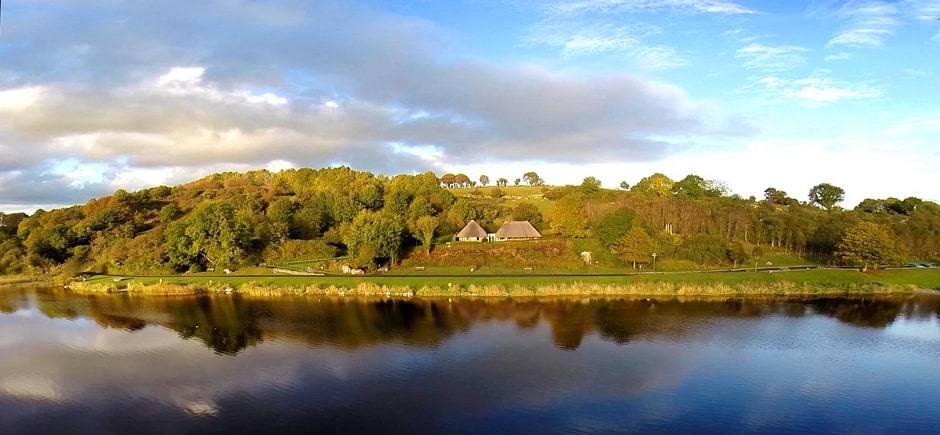 Website: https://www.loughgur.com/ 
Address: Lough Gur, Bruff, County Limerick
Phone: +353 61 385 186
Email: [email protected] 
Lough Gur is a beautiful lake surrounded by ancient monuments, including Ireland's oldest and largest stone circle.
You can learn more about the people who lived here thousands of years ago at the interactive exhibitions in the Lough Gur Heritage Centre.
You can also follow the Fairy Trail and discover the hidden realm of Fer Fí, the King of the fairies, who lives on a throne near the entrance. Climb the 100 steps to see his fairy village and enjoy the stunning views of the lake and the countryside.
Lough Gur is a place where history, nature, and magic come together to create an unforgettable experience for the whole family.
Pro Tip:

Expand your Lough Gur experience by exploring the Old Irish Ways Museum, conveniently situated only 3km away from the lakefront Visi Centre.
Pedal the Limerick Greenway for Family Fun
The Limerick Greenway is a 40km trail that follows the old railway line from Limerick to Kerry. It's a great way to see the countryside, the historic sites and the friendly towns of West Limerick.
You can cycle, run or walk along the Greenway, and enjoy the food and accommodation along the way.
Cycling with family promotes fitness, quality time, and reduces stress. It's a great way to keep kids entertained, familiarize them with the area, and teach sustainable living while being eco-friendly.
Pro Tip:

Set a biking goal for your family, like a specific number of kilometres, and treat yourselves to a fun outing at the movies or a desired restaurant once you achieve it. 
Saddle Up for a Ride at Clarina Equestrian Centre
Website: https://clarinaequestrian.ie/ 
Address: Ballybrown, Clarina, Co. Limerick
Phone: 061353087 / 0872479965
Email: [email protected] 
Horseback riding is not just a hobby, it's a recreational activity that offers many health benefits, boosts confidence, and even helps in therapy for mentally disabled children.
Clarina Equestrian Centre offers top-notch horse riding lessons and trekking adventures in Limerick countryside. Conveniently located just 10 minutes from the city center, it's the perfect place for families to start their horseback riding journey.
The welcoming family that runs the center prioritizes safety and a calm learning environment. Along with lessons, visitors can explore historical sites like Carrigogunnell Castle Ruins and enjoy breathtaking views of the Shannon Estuary.
Pro Tip:

Remember that your horse is not a machine, so always greet them with a "horseman's handshake" by offering the back of your hand for them to smell, as a way to establish trust and ask for permission before mounting.
Indoor Fun Activities in Limerick for Families
Have Fun Bowling at Funworld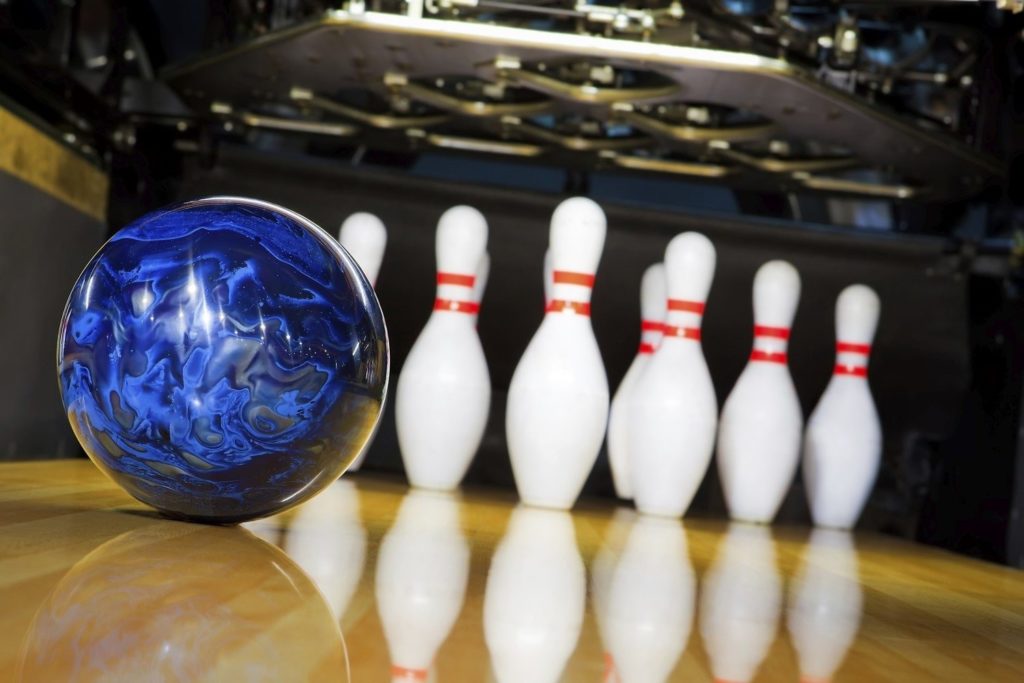 Website: https://funworld.ie/ 
Address: Funworld, Ennis Road, Limerick
Phone: 061 325088
Operating Hours: Open Daily – 9:30 AM til midnight 
Bowling is a blast for everyone, no matter how good or bad you are. You can laugh, cheer, and compete with each other while getting some exercise.
At Funworld, you'll find more than just bowling. They have a huge arcade with games for all ages, from toddlers to teens.
You can also play pool or snooker at their tables. And don't worry if you need some help with bowling – they have bumpers and ramps for all their lanes.
Funworld is the place to go for family fun in Limerick. A game of bowling costs only €7, and you can stay as long as you want.
Pro Tip:

Turn bowling into a fun math activity for kids by having them calculate how many pins they need to knock down to reach a certain score, even with automatic scoring systems. It's a practical and enjoyable way to practice math skills.
Bounce to Your Heart's Content at Jumplanes Indoor Trampoline Centre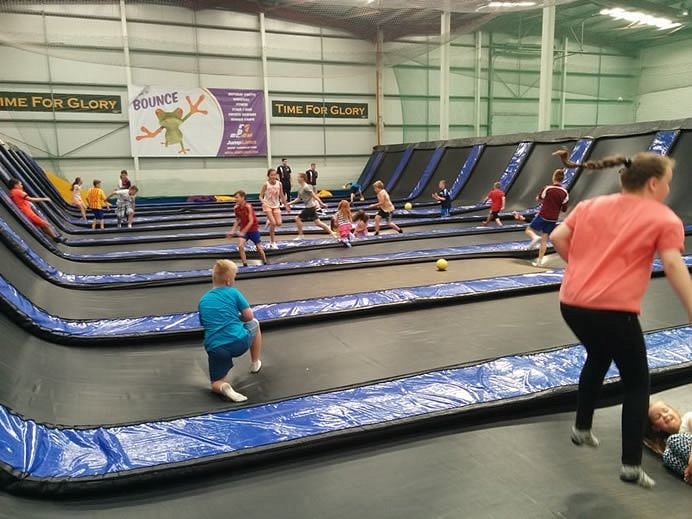 Website: http://www.limerick.jumplanes.com/ 
Address: Delta Retail Park, 1, Ballysimon Rd, Limerick
Phone: 085 215 1212 or 061 579 283
Email: [email protected]  
Operating Hours: Changes seasonally; follow the link for more info
Jumplanes Indoor Trampoline Centre is the perfect place to have fun with your family and friends. You can jump on the trampolines, dive into the foam pits, or play dodgeball with softballs.
The centre is suitable for children aged 5 and up, and there are trained staff to ensure your safety. For €12, you can enjoy 55 minutes of bouncing and laughing.
Jumplanes is not only a trampoline park but also a mood booster, as exercise releases endorphins that promote feelings of happiness and energy.
Pro Tip:

Make your visit to the indoor trampoline park more exciting with these fun games.
Simon Says Jump: Play Simon Says while bouncing on the trampolines.
Dunking Contest: Turn the trampolines into a mini basketball court and have a dunking contest.
Freeze Bounce: Test your jumping skills and balance by playing Freeze Bounce, where players must freeze in mid-air when the referee says "Freeze!"
Rev Up for the Race of a Lifetime at the National Kart Centre
Website: https://nationalkartcentre.ie/
Address: Old Burlington Estate, Gillogue, Corbally, Co. Limerick
Phone: +353 61 340161
Email: [email protected] 
Operating Hours:
Tuesday to Friday – 12:30 PM til late
Saturday to Sunday – 10 AM til late
Do you want to spice up your family day with some adrenaline-pumping fun? Go-karting is a fun and thrilling activity that you can enjoy with your family.
At the National Kart Centre in Limerick, you can experience the thrill of racing on Europe's largest indoor karting track. The track features raised pit lanes, digital signposts, and real underpasses, making you feel like a professional racer.
You can choose between go-karting or drift karting, depending on your preference and skill level. And if you have kids aged 14 or above, they can join in the fun too.
Pro Tip:

After your race, you can relax and enjoy a fresh-baked pizza at the centre's indoor viewing area. You can also check out the lap times and see who was the fastest racer in your group. 
Roll into the Groove at Roller Jam Disco
Website: https://rollerjam.ie/ 
Address: City East Business Park, Ballysimon Road, Ballysimon, Co. Limerick
Phone: 061 – 422500
Email: [email protected] 
Operating Hours:
Wednesday – 7 PM to 9:30 PM
Thursday – 6:30 PM to 9:30 PM
Friday – 5 PM to 9:30 PM
Saturday & Sunday – 12 PM to 6 PM
Looking for a new family hobby? With Munster's only Roller Disco, you're in for an amazing experience, offering supersized skate rink, state-of-the-art sound systems, and disco lights to create the perfect atmosphere.
Roller skating is not only a great way to bond with your family but also a fantastic exercise. In just one hour, you can burn up to 600 calories!
Pro Tip:

When roller skating as a family, prioritize safety by wearing appropriate gear like helmets, knee and elbow pads, and wrist guards.
Embark on a Prehistoric Adventure at Jurassic Parrr Mini Golf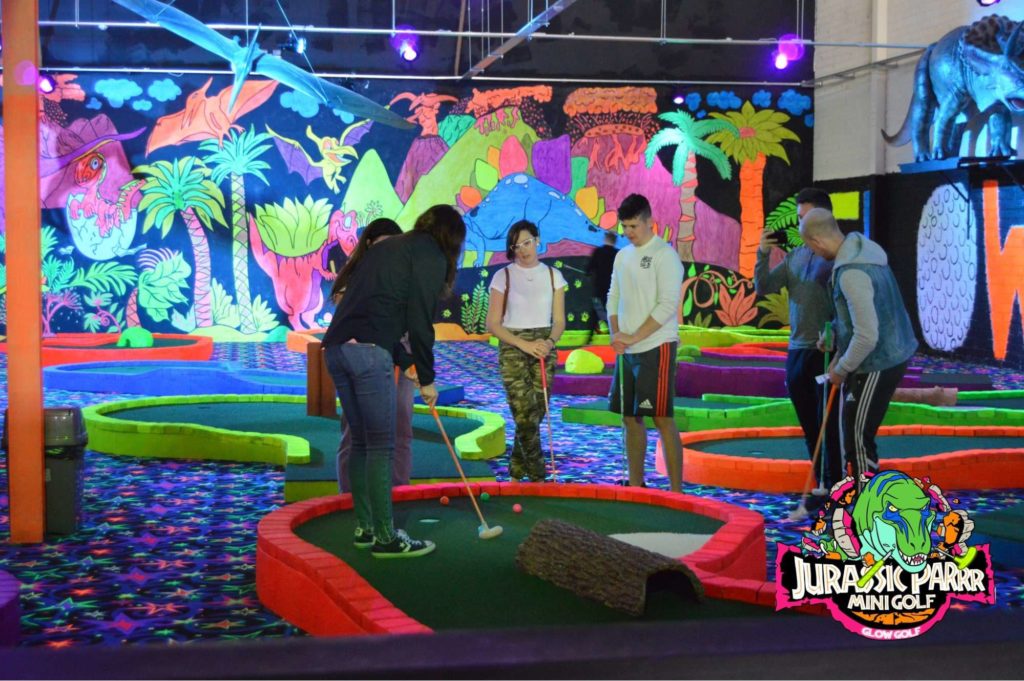 Website: https://www.facebook.com/jurassicparlk  
Address: Delta Retail Park, Unit 1, Ballysimon Rd, Limerick
Phone: +353 61 294 604
Operating Hours:
Monday to Wednesday – 11 AM to 9 PM
Thursday & Friday – 11 AM to 11 PM
Saturday – 11 AM to 10 PM
Sunday – 11 AM to 9 PM
Jurassic Parrr stands as Limerick and Ireland's first exclusive UV Crazy Golf Course. With over 18 glow-in-the-dark holes featuring dinosaurs like the T-Rex and Stegosaurus, it's a unique and fun experience for everyone.
Mini golf is a low-cost and easy-to-learn sport that requires minimal equipment. It's a great way to bond with your family and encourages communication, sportsmanship, and critical thinking skills.
Rain or shine, you can enjoy this prehistoric adventure at Jurassic Parrr. Their indoor, climate-controlled facility ensures a great experience all year round.
Pro Tip: 

Make the most of your family night by taking advantage of their exclusive Friday offer with a deal for 4 people, including 1 hour of Mini Golf, 2 pizzas, and an extra €10 per head for an additional person. Maximum of 6 people allowed.