Which is the better city to live in, Cork or Dublin?
We're guessing you're planning to move to Ireland, have you? That's why you're choosing which between Dublin and Cork is the better city to live in.
Dublin is the perfect choice for those that are fans of the hustle and bustle of big city life. Cork, on the other hand, is better for those who prefer a laid back and easy going lifestyle.
Let's dive deeper into this juicy topic as we provide you with a brief comparison below.
Dublin's cost of living is higher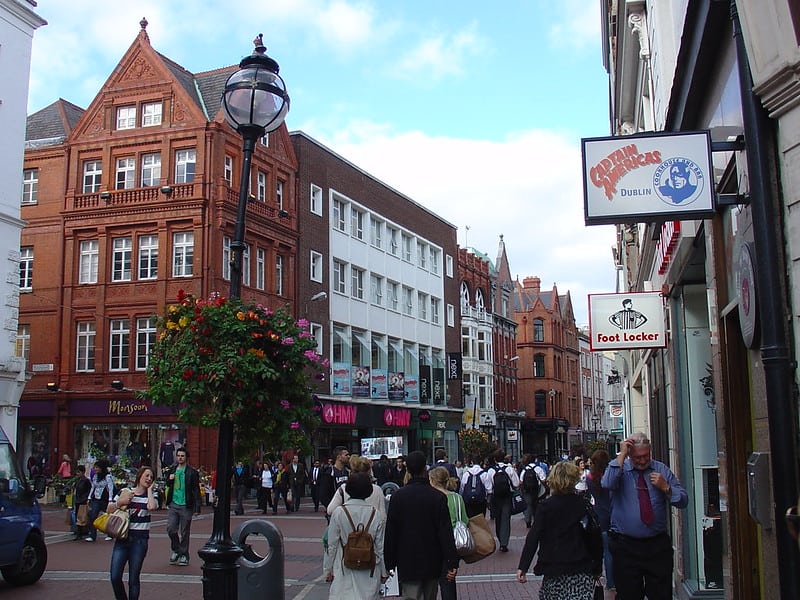 If we talk about how much you're gonna be spending, Dublin has everything expected from a mega city but it comes with a hefty price.
On the other hand, Cork is a more relaxed version as if you're living with nature, yet it is more affordable.
Here's our quick estimates based on Numbeo's data as of 2023:
| Expected Expenses | Estimated Average Cost in Cork | Estimated Average Cost in Dublin |
| --- | --- | --- |
| Monthly Accommodation | €1,200.00 | €2,500.00 |
| Utilities | €200.00 | €250.00 |
| Food and Beverage/Meal | €15.00 | €20.00 |
| Transportation/Trip | €2.00 | €2.25 |
| Monthly Expenses/Student | €1,500.00 | €1,500.00 |
| Monthly Expenses/Person | €1,500.00 | €1,800.00 |
| Monthly Expenses/Family | €3,000.00 | €3,500.00 |
According to Numbeo, the consumer prices in Dublin are 12% higher than in Cork excluding rent. Rent is also higher in Dublin than in Cork by over 47.8%, while restaurant prices are higher also by 16%.
It also noted that local purchasing power in Dublin is 15.6% lower than in Cork.
Both are convenient places to live in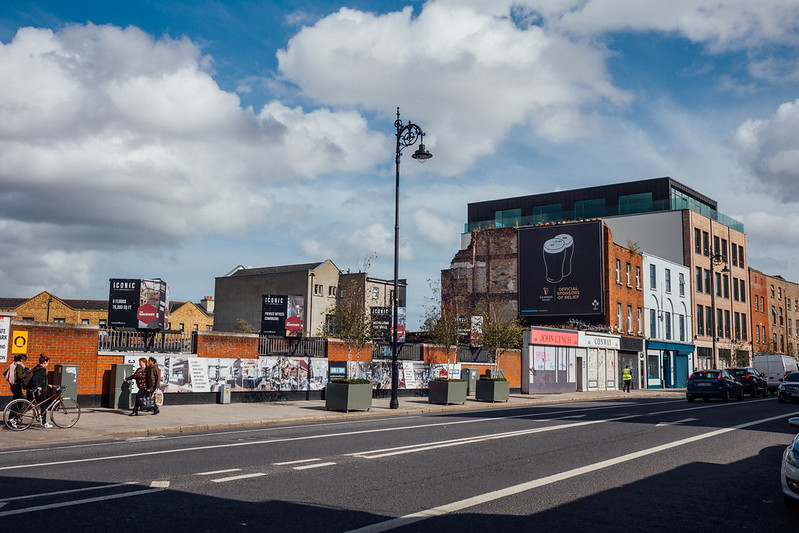 Both Dublin and Cork are developed cities, so convenience won't be an issue if you live here. Still, there are some differences between the two cities in terms of their convenience level.
Convenience in the context of living in a city means having easy access to the things you need, when you need them, without having to go too far. In short, it's having everything within your reach.
In a 2019 survey by global consulting firm Mercer, Dublin ranked 33rd out of the 231 cities worldwide in terms of quality of living, while Cork did not make it to the list.
However, Numbeo's Quality of Life Index by City 2023 placed Cork at the 62nd spot while Dublin was at the 134th spot.
Dublin is a larger and more densely populated city than Cork, and as such, it offers more amenities, services, and employment opportunities. Transportation is also established here, so there's always a means to get somewhere within the city.
Meanwhile, Cork is smaller and more compact than Dublin and is easy to get around either by walking or cycling. It has a more relaxed atmosphere but has fewer amenities than Dublin.
Cork is safer than Dublin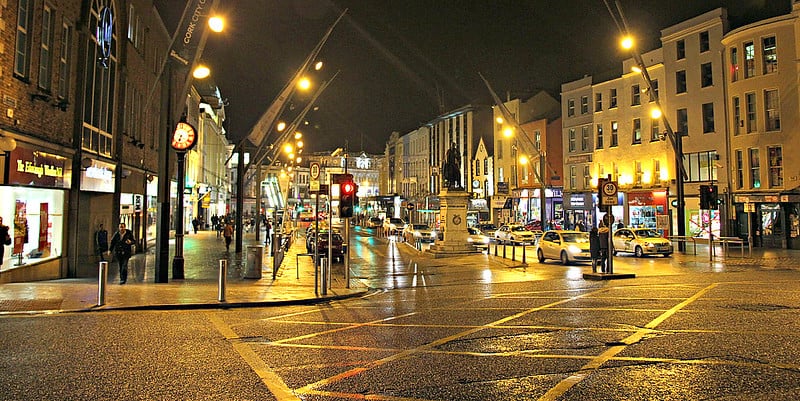 When it comes to safety, both Cork and Dublin are generally considered to be safe places to live.
Like in other places, the crime rates are related to the density of population.
So, in this case, Cork is often seen as a quieter and more laid-back city, which may make it feel safer to some people.
On the other hand, Dublin is a larger city with more active streets and nightlife, which can be both exciting and potentially riskier.
| | Dublin | Cork |
| --- | --- | --- |
| Crime Index | 52.1 | 35.6 |
| Safety Index | 47.9 | 64.4 |
According to Numbeo's crime index, Dublin has a crime index of 52.1, making it rank 27th among all cities in Europe.  
Cork placed at the 86th rank with a lower crime index of 35.6 than Dublin's.
For the safety index, Dublin has 47.9 and Cork has 64.4.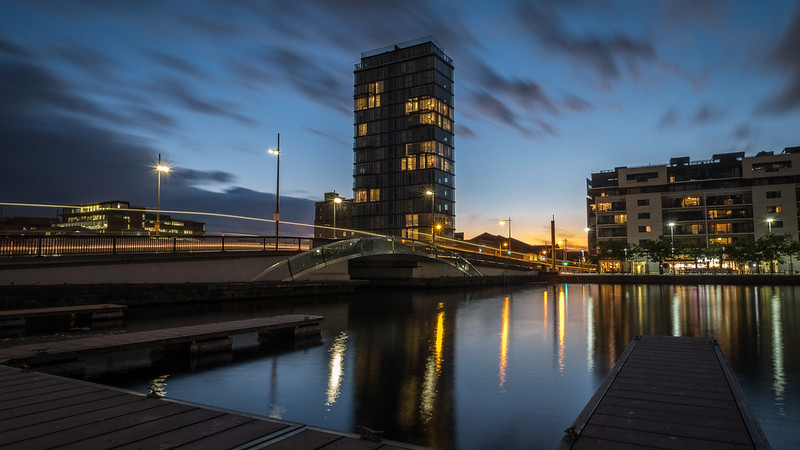 These are only among the indicators of safety in a city. Remember, the safety level varies per individual's experience in the city.
Nonetheless, it's important to always be cautious with your surroundings and to keep important emergency hotlines within your reach.
It's cold in both areas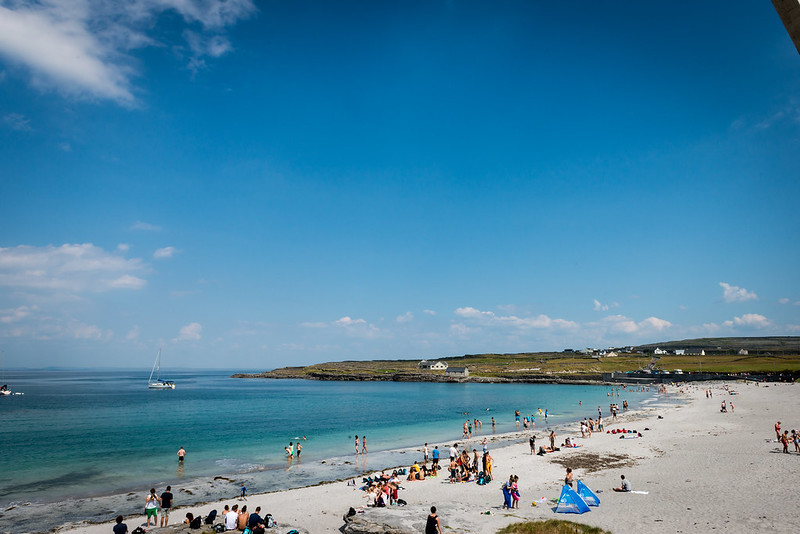 Both Dublin and Cork enjoy generally cold weather, with temperatures typically not hitting 18.4 °C throughout the year.
According to Meteodb's comparison, higher temperatures for both cities are logged from May to September, while the coldest is during December to February.
Here's a quick summary:
| | Dublin | Cork |
| --- | --- | --- |
| Sunniest Months | April, January, December | April, August, July |
| Warmest Months | July, August, June | July, August, June |
| Rainiest Months | December, July, June | December to February |
| Coldest Months | December to February | December to February |
When you ask us which is better, then that varies from person to person. Sometimes, it's also about timing when you want to be in a place that is cold or warm.
Plan ahead your visit and always check for weather updates and storm advisories to prevent hassles.
Healthcare is accessible, but Dublin has more facilities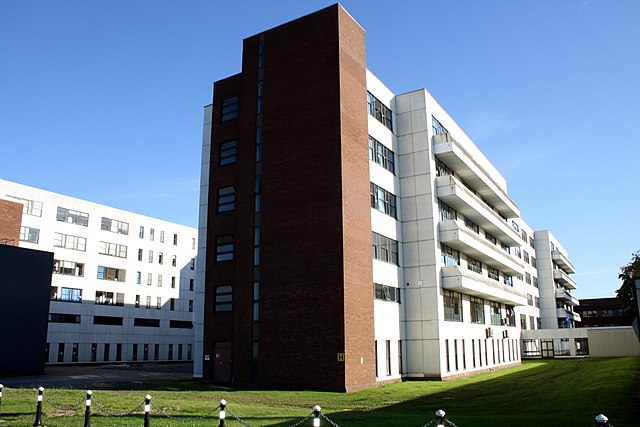 Both cities have a sufficient number of hospitals and healthcare facilities. However, with Dublin being the country's capital, it actually has more facilities than Cork.
According to Dublin.ie, the city has 14 hospitals, including some that "specialize in the likes of cancer services, children's healthcare and maternity care."
There are also many clinics in Dublin for physical therapy, wart removal, hair transplant, plastic surgery, ophthalmology, and even for animals.
In Cork, there are at least five major hospitals including both private and public institutions.

Clinics and specialists are also present in the area, such as those for optometry, chiropractic, physiotherapy, and dermatology.
When it comes to health insurance, Cork and Dublin residents are covered by Ireland's public health system, the Health Service Executive (HSE). There are also private health insurance providers that can cover private specialists' procedures.
Both prioritizes education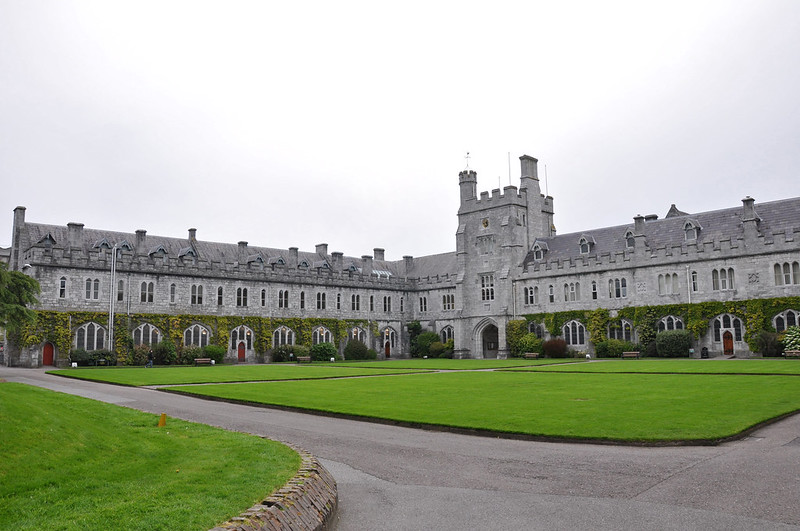 If you're thinking about studying in Ireland, both Cork and Dublin offer unique and exciting opportunities to pursue your academic and personal goals.
In terms of the number of schools, Dublin has over 200 schools while Cork has at least 50 as of 2023, according to the Department of Education and Skills data.
In case you haven't heard about it yet, both cities house some of the top universities internationally for third level institutions.
Some of the major institutions in Cork include University College Cork, Cork Institute of Technology, and St. John's Central College. 
In Dublin, there are several well-known institutions, including Trinity College Dublin, University College Dublin, Dublin City University, and Dublin Institute of Technology.
Based on the Irish Higher Education Authority's data, Dublin has 54,417 enrolled students in top institutions, while there are 27,133 in Cork for the school year 2021/2022.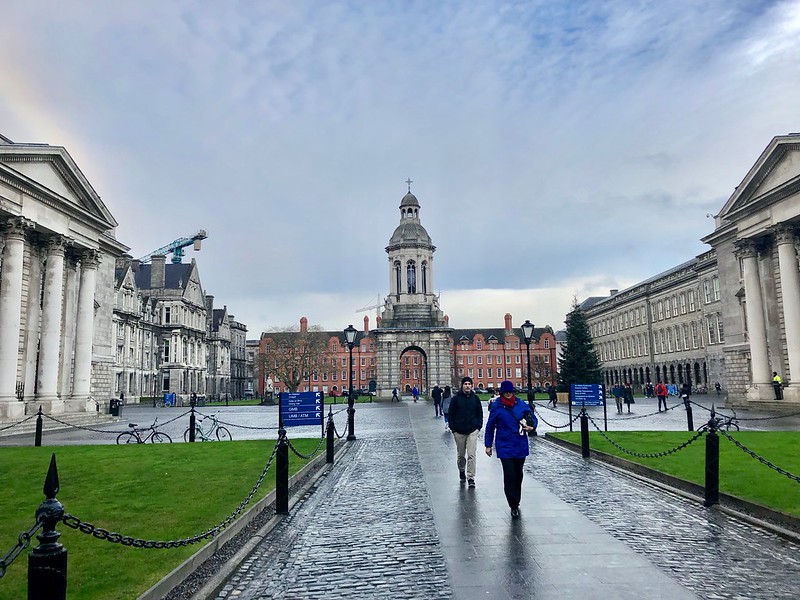 This means the population is higher in the capital or Dublin, which is more ideal for those who want a more vibrant academic life. Meanwhile, those who want a calmer environment can choose Cork.
Still, choosing a place to study will depend on the program or course you will take, the fees, as well as the reputation of the schools. Though typically, the cost of living is higher in Dublin than in Cork.
Both have accessible transportation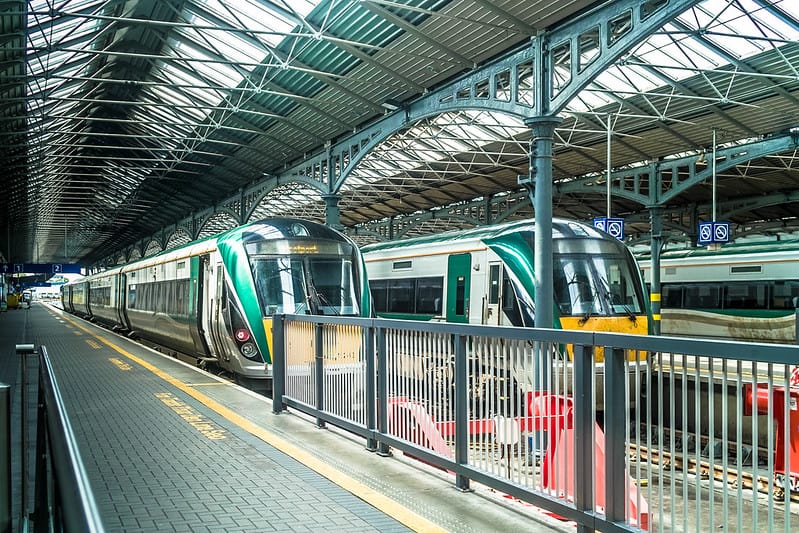 If traveling and commuting are a big deal to you, then you don't have to worry which type of transportation you're going to take. Mind you, though, that there's sometimes heavy traffic for both Cork and Dublin.
For the primary mode of transportation, Dublin has a more extensive public transportation network, with bus, rail, and tram systems.
Meanwhile, the primary mode of public transportation is the bus system for Cork. There's also a suburban rail network, which connects the city center with neighboring towns.
Like other areas across the globe, Dublin and Cork have a bike-sharing scheme with the current expansion of bike lanes to encourage active mode of transportation.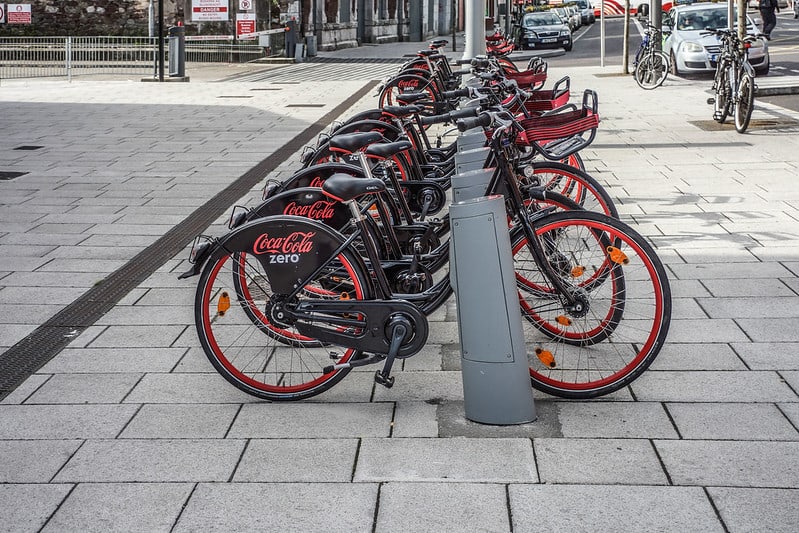 Typically, public transportation usage in Dublin is higher than in Cork.
According to the National Transport Authority's report, Dublin city bus services carried 56.1% of over half of the total passenger journeys in Ireland in 2021, with bus passenger journeys up 4.5% each year to 2019 "reaching a peak of 152.7 million."
In short, it's easier to travel in Dublin because of more means of transportation. Take note though, that there's also a higher passenger volume here because of its population compared with Cork.
They're both beautiful in terms of recreation and tourism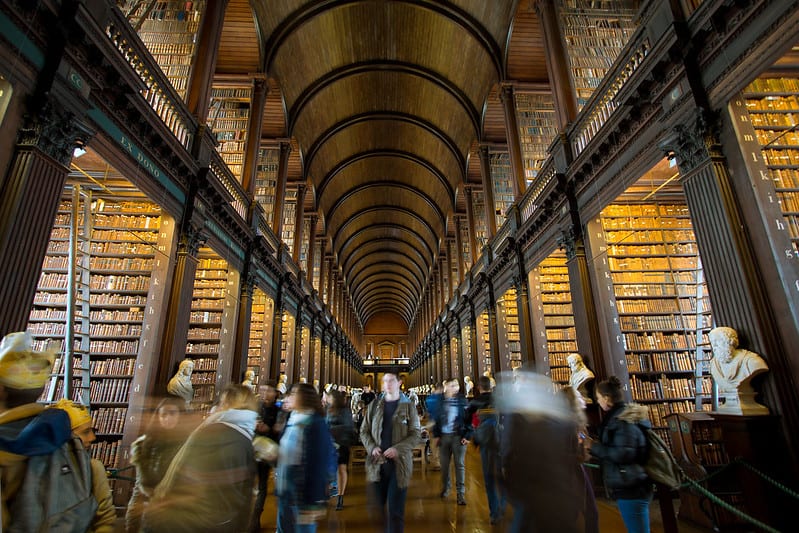 Cork and Dublin are a home to a variety of cultural, historical, and natural attractions.
When in Dublin, you can visit popular spots like the Trinity College Dublin, one of the country's oldest and most prestigious schools located at the city center. The Guinness Storehouse is also a must see in Dublin 8.
Dublin is also known for its famous shopping areas, the Grafton and Henry Streets where you can buy various products of local and international origin.
When you're the type who appreciates architecture, Dublin has spots like the Dublin Castle, the St. Patrick's Cathedral, and the National Museum of Ireland.
On the other hand, Cork is the perfect spot for nature lovers as it is a home of Ireland's swimming spots like the Warren Beach and Barleycove. It's also known for the famous Cork English Market.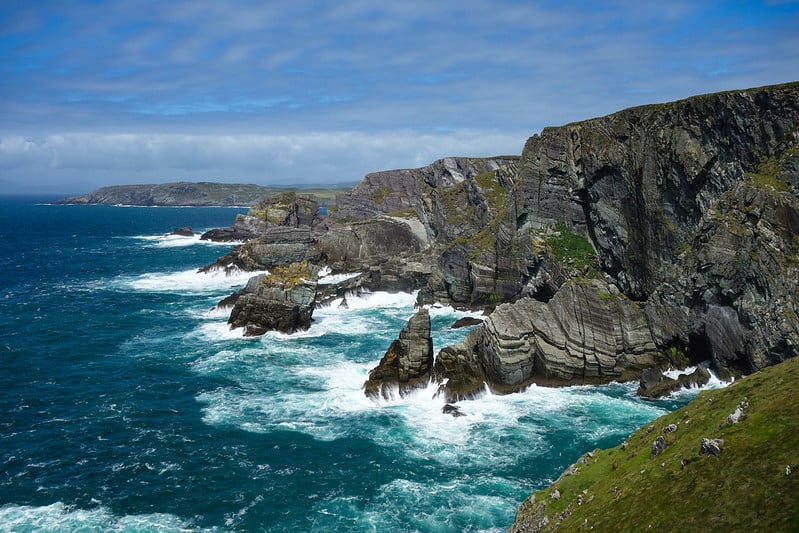 Both areas have architectural spots, including castles and museums.
Overall, Dublin is better for those who want a busy and fun-filled vacation, while Cork is for the chill and relaxing visitors.
Be it in Cork or Dublin, the cost of visiting here depends on the type of tourist. But it's not very expensive, though.
According to data from Fáilte, the national tourism development authority of Ireland, an overseas tourist spends an average of €72 per day in Ireland as of 2019.
Dublin has more jobs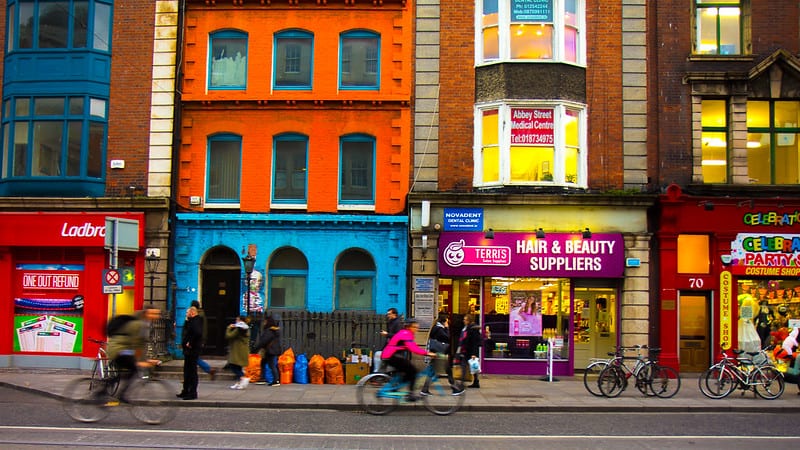 For employment, it's no question that Dublin has more to offer than Cork because it's the capital and the center of the majority of economic activities.
Employment is good for both areas. Based on the Central Statistics Office's data, Dublin has over 775,000 employed individuals as of the last quarter of 2022.
Most of the jobs offered here are professional, scientific, technical sectors, and retail and trade sectors.
For the Southwest region where Cork belongs, there were nearly 369,000 employed persons.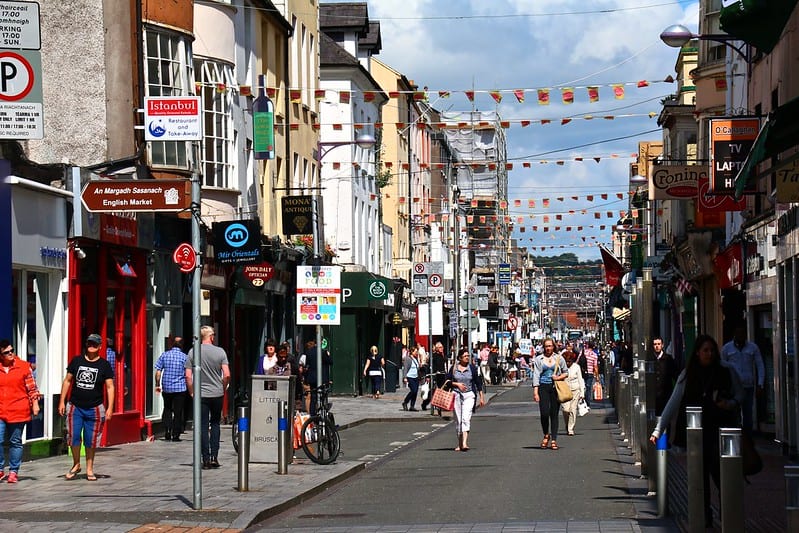 Health, social work, services as well as trade and retail sectors are also the jobs offered here.
Choosing where to work will always be based on the type of work you're looking for, the salary packages, and benefits you may get, and advancement opportunities.
Make sure to research first on the job vacancies and opportunities before finally deciding to move here for employment. 
Communities are vibrant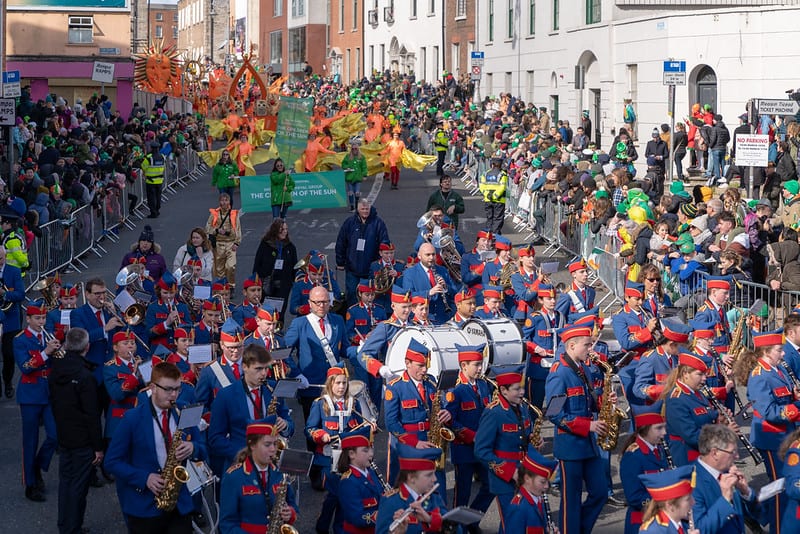 Cork and Dublin are two distinct cities in Ireland, each with their own unique characteristics, demographics, and overall atmosphere.
It's an advantage to live in any of these two cities, knowing that Irish people are generally welcoming and friendly. But let's take a look at the difference of these two cities in terms of population.
The World Population Review states that Dublin currently has a 1,270,172 population, while Cork has 223,657. 
With the huge gap in population, it's no surprise that Dublin has a more diverse population. In fact, there are also Asians living in Dublin, whereas Cork is a home mostly to Europeans and Irish locals.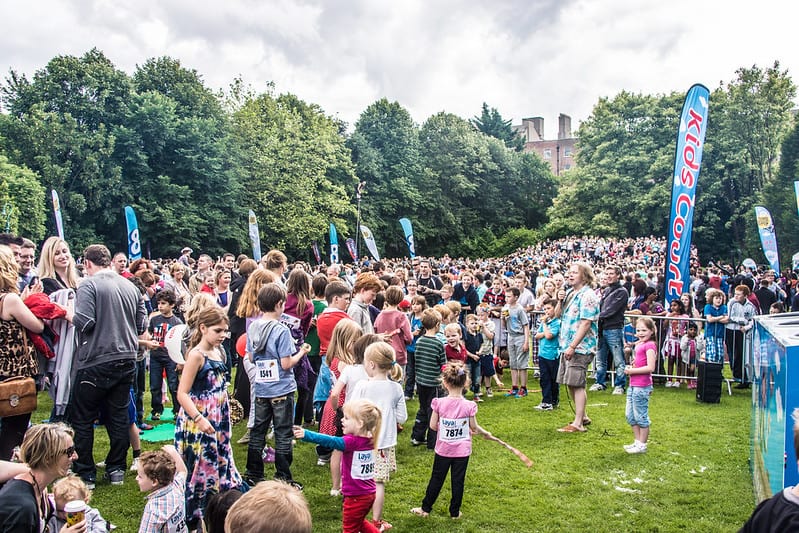 Whether you find yourself in Cork or Dublin, you can be sure to meet the friendliest people around.
Whether you're a visitor or a resident, the locals will welcome you with open arms, and you'll leave feeling like you've made a ton of new friends!
---
And that's a wrap for this comparison between Dublin and Cork as the better city to live in.
Just remember, there's no one size fits all answer for this matter, as it will always vary on personal preferences of an individual.
You can also take a look at some of our articles at bestinireland.com to get a better look at the services and attractions for each city in Ireland.