Harps in Ireland: A Symbol of Music and Culture
One of the oldest musical instruments in the world is the Irish harp, which is a proud symbol of Ireland and its Celtic heritage.
In fact, the harp is so deeply rooted in Irish culture that this musical instrument is the national emblem, showing its love for music and culture.
Want to learn more? Keep on reading to explore the history, industry, and where to find the best harps in Ireland!
How is Ireland associated with the harp?
Ireland became associated with the harp abroad due to the exceptional skill of the Irish people in playing musical instruments, particularly the harp, as noted by Gerald of Wales in 1185.
This association arose despite his perception of other aspects of Irish culture as barbarous and uncivilized.
Historical Roots of Harp in Ireland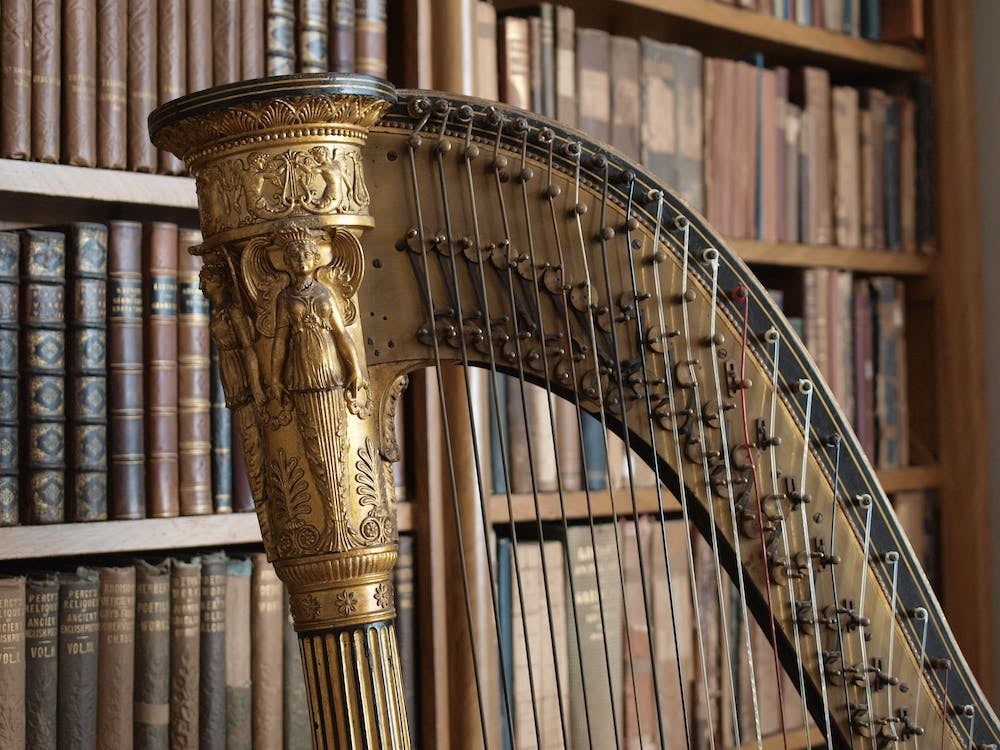 The harp's presence in Ireland dates back over a thousand years, evident in manuscripts and stone crosses from the 8th century. Its origins, although uncertain, are depicted in ancient Egypt and Mesopotamia 5,000 years ago.
In Gaelic society, chieftains were always accompanied by a bard and harper. These harpers, central to social life, dedicated decades to their craft, with their nail care even protected by Brehon Law.
However, the Norman invasion of Ireland in the late 17th century led to significant changes. Gaelic leaders were defeated, and Irish society transformed.
Harpers had to rely on Protestant patrons for income. Musicians like Turlough O'Carolan traveled town to town, entertaining wealthy families in their homes, marking a significant shift in the harp's role in Irish culture.
The Harp as a Symbol of Ireland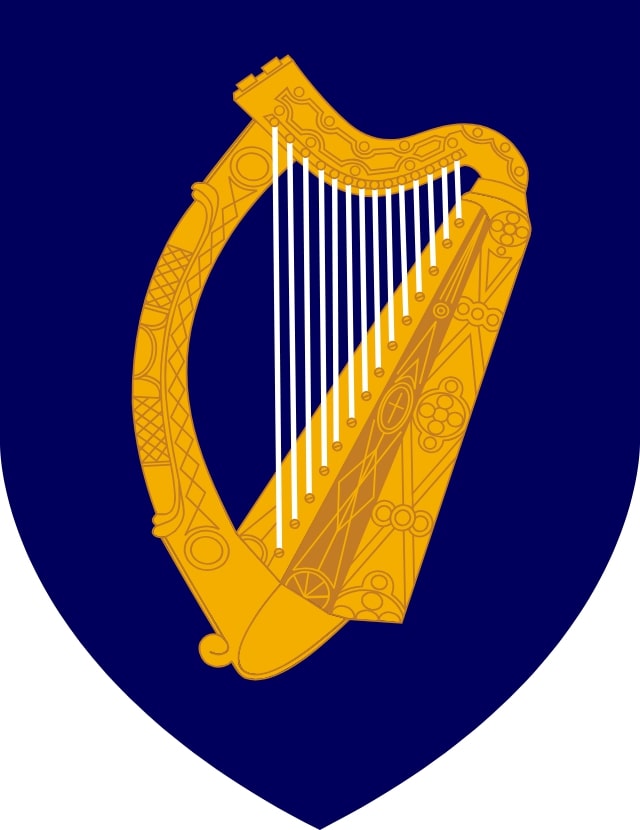 In 1541, Henry VIII made himself Ireland's King, making Ireland a kingdom with its own coins featuring a harp and crown. The harp was a symbol of Ireland since the 13th century, representing its sovereignty.
However, in 1603, James I combined England, Scotland, and Ireland under one monarchy, altering the harp's meaning.
But in July 1642, the golden harp reappeared, now on a green background. Eoghan Ruadh Ó Néill, inspired by his uncle's defeat in 1601, returned from Spain to lead the Ulster army in the Irish Confederate Wars.
Ó Néill achieved victory at the Battle of Benburb in 1646. This marked a significant moment in Irish history as the golden harp regained its prominence as a symbol of Ireland's resilience and struggle for independence.
The Industry of Harps in Ireland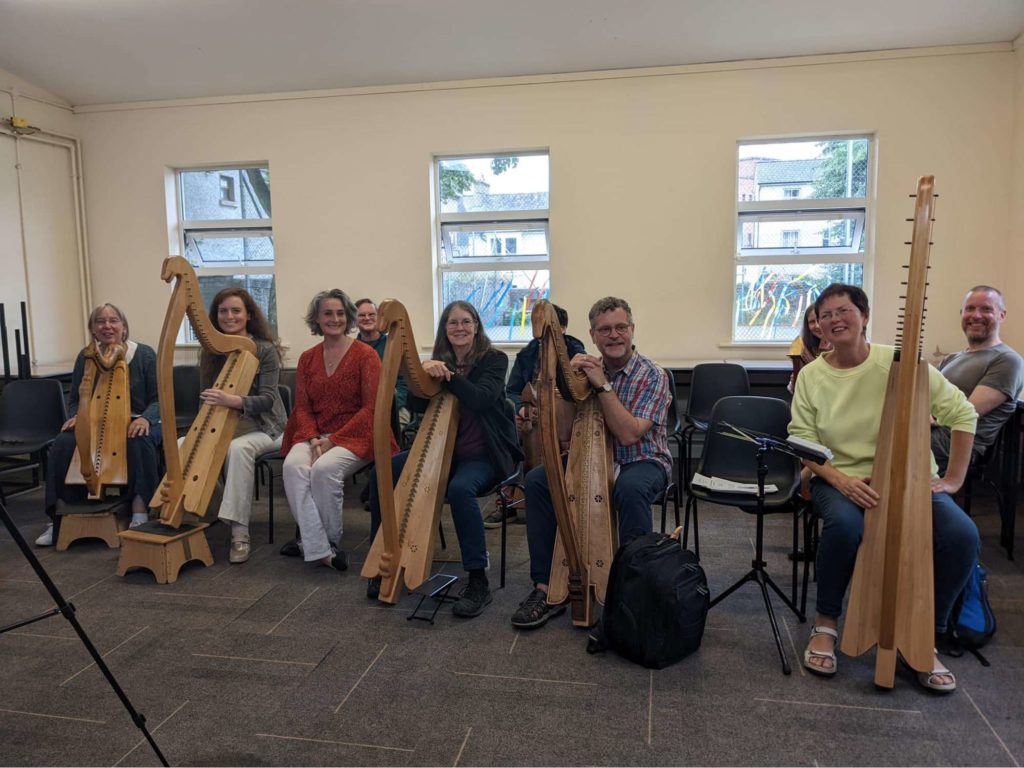 Ireland's harp industry, steeped in history and culture, thrives as a diverse sector. The harp, a UNESCO-recognized Irish living heritage, has been played for over a millennium by musicians, poets, and kings, highlighting its enduring importance.
The harp industry in Ireland encompasses various aspects, such as harp making, harp playing, harp teaching, harp festivals, harp research and harp promotion.
There are several organizations and initiatives that support the development and sustainability of the harp industry in Ireland, such as the Cruit Éireann, The Historical Harp Society of Ireland, The Irish Harp Orchestra, and The Irish Harp Centre.
Ireland's harp industry constantly evolves and innovates to meet the audience's and market's changing needs and preferences. The harp is not only a symbol of Ireland's past but also a source of creativity and expression for its present and future.
Where to Find the Best Harps in Ireland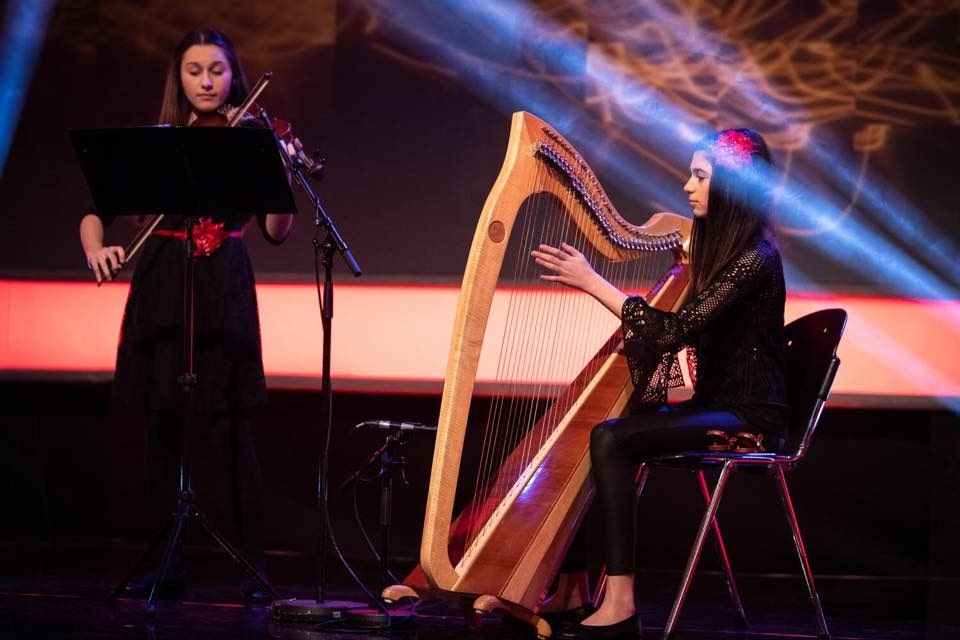 Killarney Harps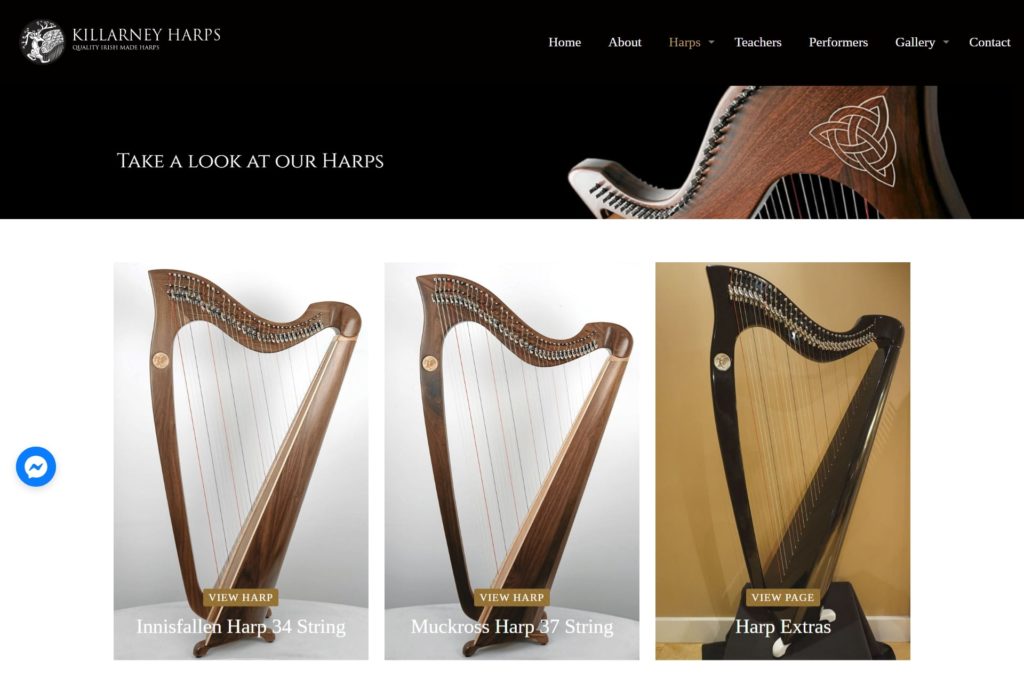 Website: https://killarneyharps.com/
Address: Killarney Harps Workshop, Unit 2, Upper Lissivigeen, Killarney, Co. Kerry, Ireland
Phone: 00353 64 6634642
Email: [email protected]
Killarney Harps is a company that makes high-quality Irish harps in Killarney, a beautiful town in the southwest of Ireland.
The founder, Tim O'Carroll, is a skilled craftsman who has over 40 years of experience as a joiner and furniture designer.
He created the Inishfallen Harp, a unique musical instrument inspired by the natural beauty and rich culture of his hometown.
Killarney Harps offers a range of harps for different levels of players, from beginners to professionals.
Callan Harps
Website: http://callanharps.com/
Address: The Stables, St Clerans, Craughwell, Co. Galway, Ireland
Phone: +353 86 3318789
Email: [email protected] 
Callan Harps is a company that produces Irish harps from locally sourced timber.
The founder and harp maker, Brian Callan, has been crafting harps for over 20 years in his workshop in Galway. He offers four different models of harps, ranging from beginner to professional level, with various options for customization.
Callan Harps uses different types of wood, such as ash, cherry, oak and yew, to create unique sounds and looks for each harp. It also provides harp bags, wood carvings, and sharpening levers for the harps.
Hollytree Harps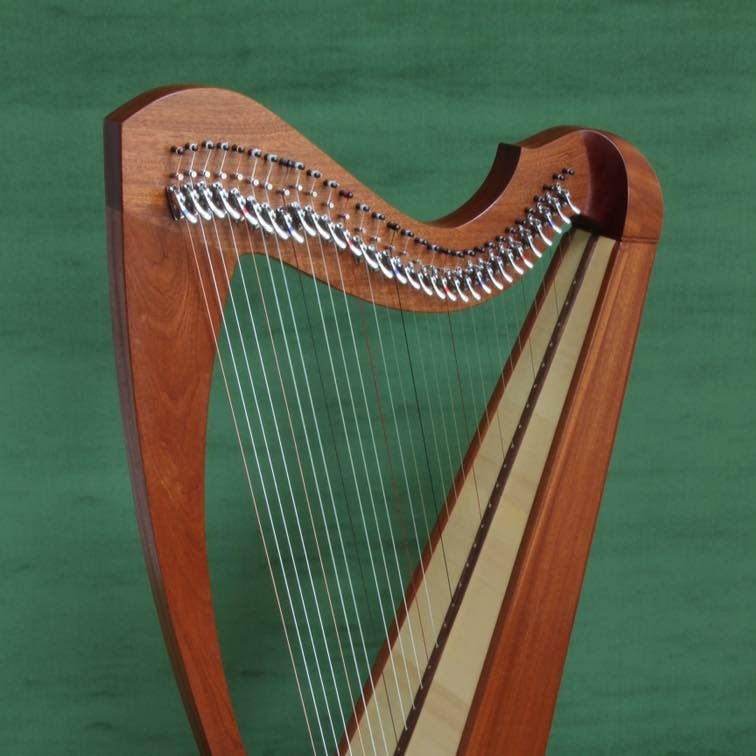 Website: https://www.facebook.com/sean.smyth.77770/ 
Address: Kitchenstown, Naul, Co. Dublin, Ireland
Phone: +353 87 6504845
Email: [email protected]
Hollytree Harps is a company that specializes in making and selling high-quality harps. The founder, Sean Smyth, is a professional harpist and a passionate craftsman.
He started the business in 2010, after noticing a lack of affordable and reliable harps in the market. He uses only the finest materials and techniques to create beautiful and durable instruments that can suit any musical style and preference.
Hollytree Harps offers a range of models, from small lap harps to full-size concert harps, accessories, and services such as tuning, repairs, and rentals.
Harrington Harps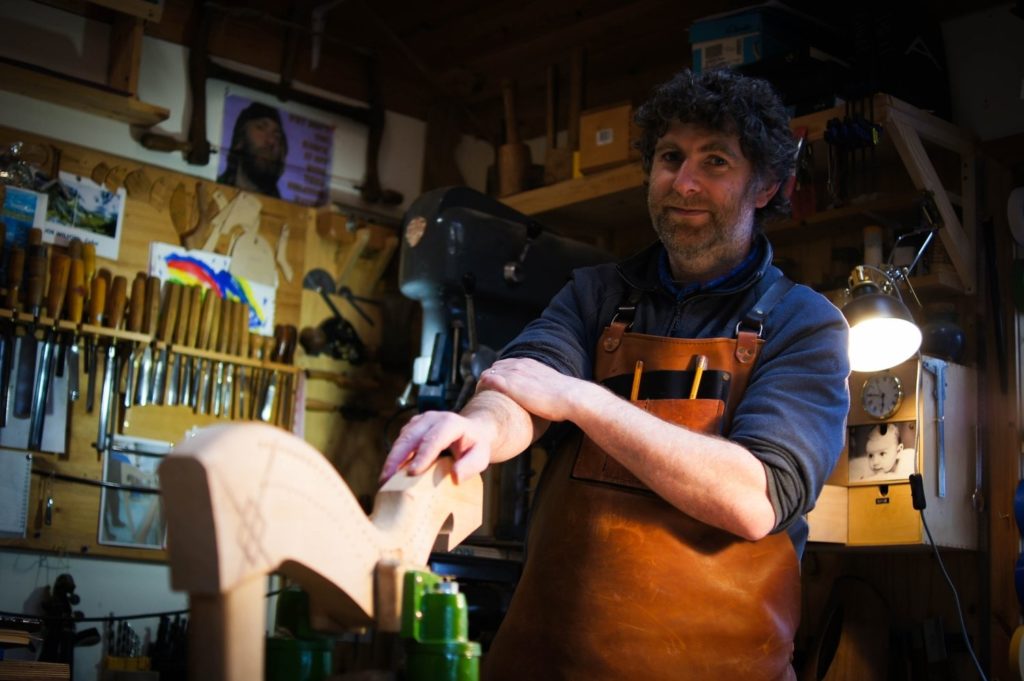 Website: https://harringtonharps.ie/
Address: Harrington Harps, Clifton Road, Cork City, Ireland
Phone: (+353) 087 9396883
Email: [email protected]
Harrington Harps is a family-run business that specializes in making and selling high-quality harps in Ireland. They have been crafting harps for over 30 years, using traditional methods, materials, and modern innovations.
Harrington Harps offers a range of harps for different levels and styles of playing, from beginner to professional, from Celtic to classical.
Whether you are looking for a harp to learn on, to perform with, or to enjoy as a hobby, Harrington Harps can help you find the perfect instrument for your needs.
Graham Wright Violins & Harps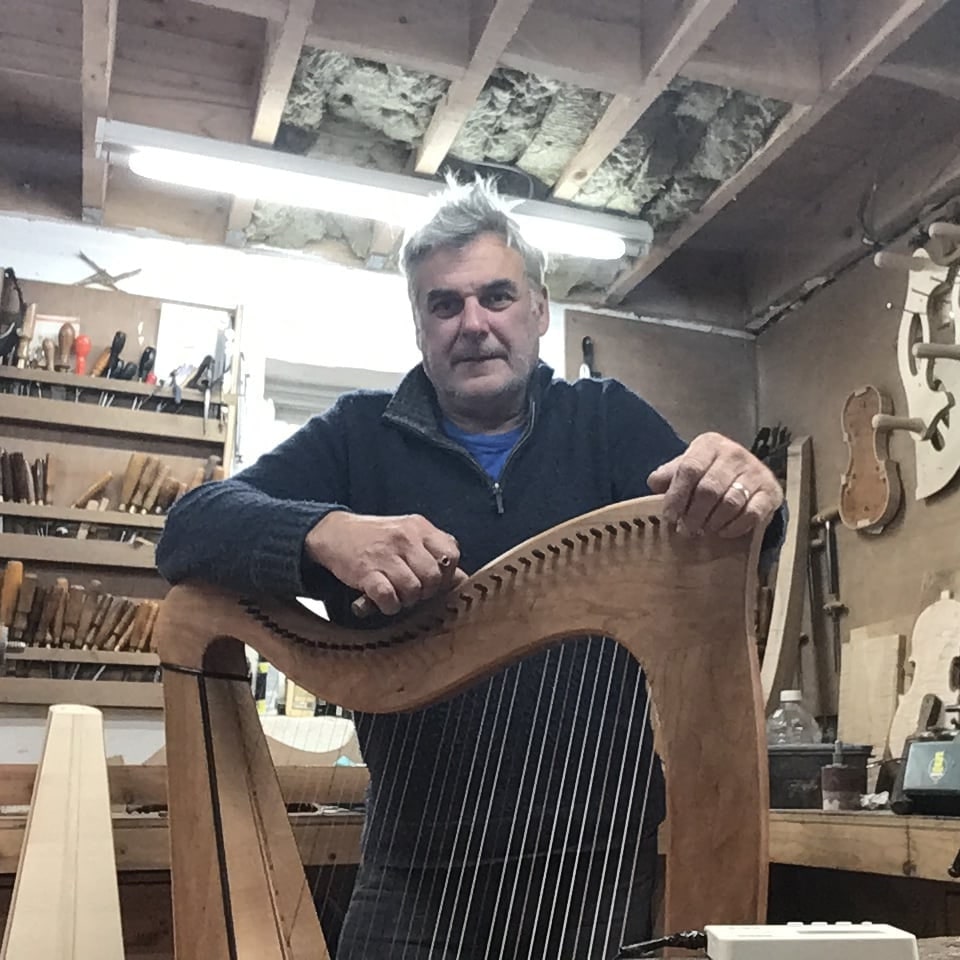 Website: https://www.facebook.com/grahamwrightviolinmaker 
Address: Coill Mhór, Newport, Ireland
Phone: +353 86 342 6111
Email: [email protected]
Graham Wright Violins & Harps is a business that specializes in making and repairing string instruments.
Graham Wright is a master craftsman with over 30 years of experience in the field. He offers high-quality violins, violas, cellos, and harps for sale or rent, as well as accessories and bows.
He also provides expert services such as tuning, restringing, varnishing, and restoration.
Irish Crafted Instruments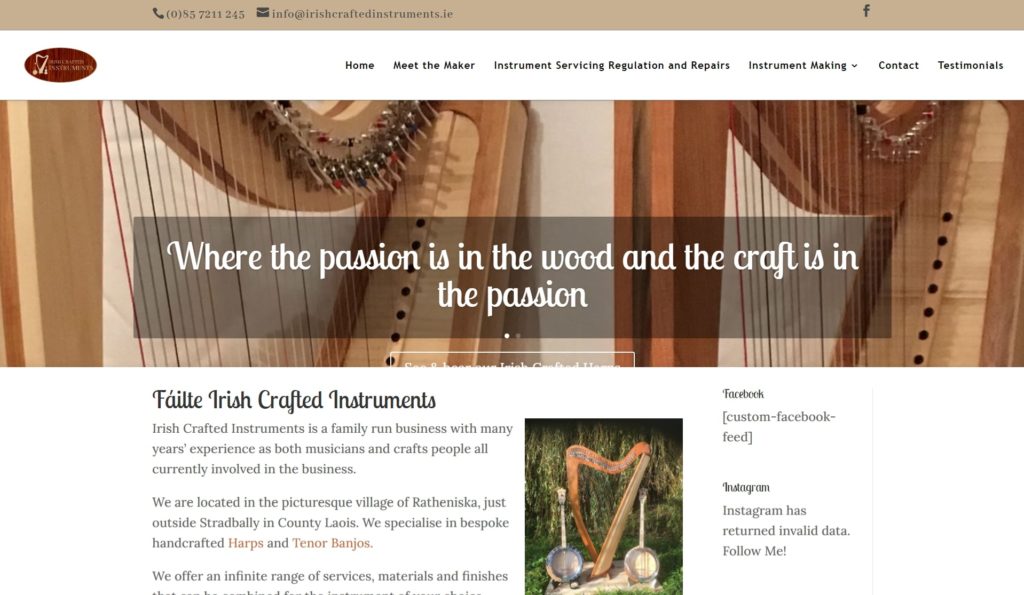 Website: https://irishcraftedinstruments.ie/ratheniskaharps/ 
Address: Gerard Doheny, Grange Upper, Stradbally, County Laois, Ireland
Phone: (0)85 7211 245 
Email: [email protected] 
Irish Crafted Instruments is a family-run business that specialises in bespoke handcrafted harps and tenor banjos.
The company uses local hardwoods like cherry, maple, and poplar to craft harps with outstanding acoustic qualities. They offer three harp models: Ratheniska, Dunamaise, and Dysart, each with a distinct design and vibrant, balanced tone.
Customers can personalise their harps with a choice of inlays or engravings, and enjoy the craftsmanship of Gerard Doheny, the master designer and maker of Irish Crafted Instruments.