Cork's Top Places & Attractions for Dating
We get that dates can be exciting and a bit nerve-wracking at the same time.
But whether it's your first time meeting or you're trying to get closer to your love interest, making sure you both feel at ease is important.
To help your date go smoothly, let's check out some ideas to make a cozy and romantic setting for you and your partner.
Most Popular Dating Spots in Cork
There are many great date spots in Cork, but some of the most popular ones are Fitzgerald Park, Blarney Castle and Gardens, Fota Wildlife Park, Crawford Gallery,  English Market, and The Glasshouse at The Montenotte Hotel.
Fitzgerald Park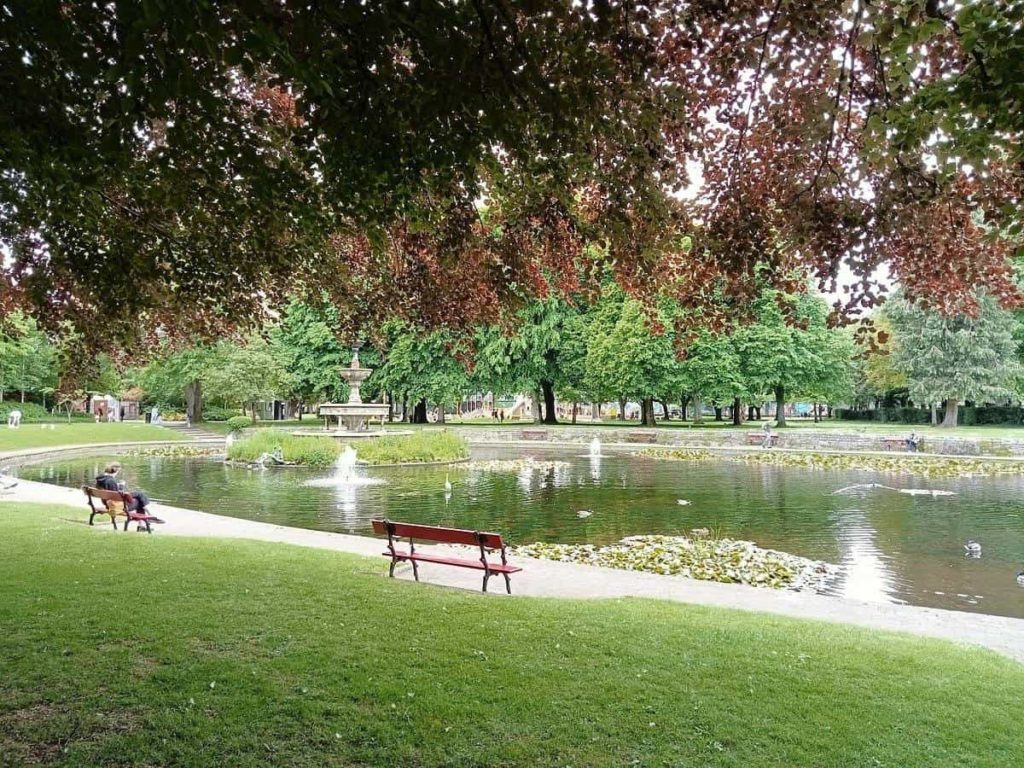 Address: Mardyke, Cork, Ireland
Phone: +353 (0)21 4270679
Operating Hours:
November to February – 8:30 AM to 5 PM
October & March – 8:30 AM to 6 PM
April & September – 8:30 AM to 8 PM
May & August – 8:30 AM to 9 PM
June & July – 8:30 AM to 10 PM
Fitzgerald Park is a great romantic and relaxing date spot in Cork, a beautiful 18-acre park near the city center and University College Cork. The park has lovely tree-lined paths, flower beds, a rose garden, a fountain, and artistic statues.
Don't miss the Sky Garden, an award-winning garden with a unique suspended pod from the Chelsea Flower Show. While there, you can explore the Cork Public Museum displaying Cork's history and culture from ancient times to the present day.
The best part is that Fitzgerald Park offers all of this charm and relaxation at a very affordable price.
Pro Tip:

For a delightful experience, you can have a picnic by the River Lee or visit the park's café for some food and drinks. 
Blarney Castle and Garden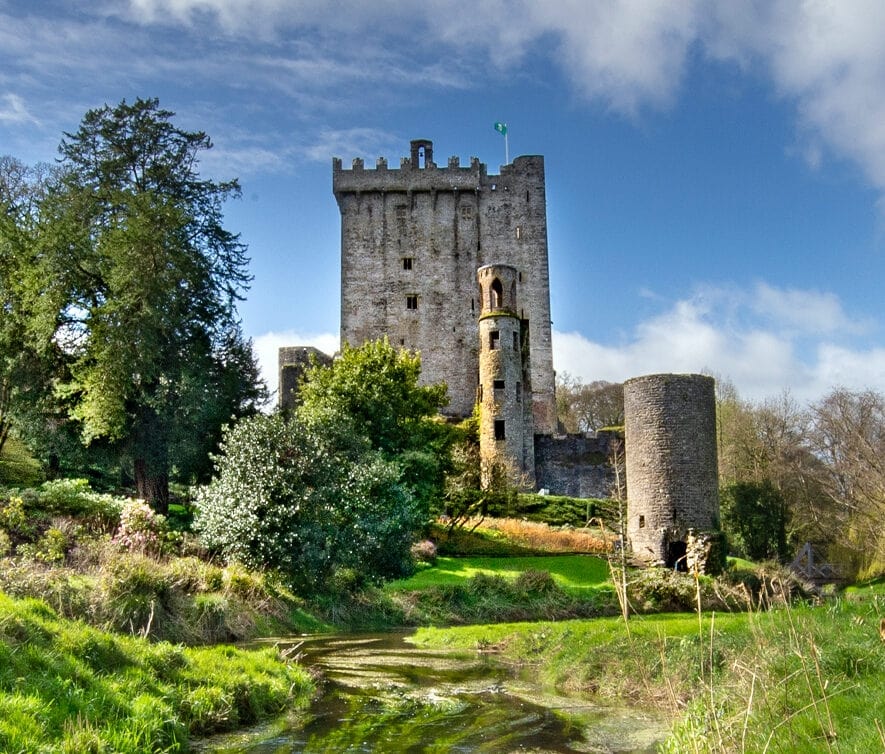 Website: https://blarneycastle.ie/ 
Address: Blarney Castle, Blarney, Cork, Ireland
Phone: 00 353 21 438 5252
Email: [email protected]
Blarney Castle and Garden is a medieval fortress from the 10th century, famous for its stone that grants eloquence to kissers.
This beautiful castle is a perfect place to explore on a sunny day in Cork, where you can enjoy the romantic scenery, the lovely walks, and the views of the countryside.
And don't forget to kiss the stone at the castle top after climbing the stairs and lean back for countryside views, as well as explore dungeons, chambers, and battlements to learn history and legends.
Pro Tip:

To enjoy eloquence from the Blarney Stone, visit early morning or late afternoon to avoid long queues.
Fota Wildlife Park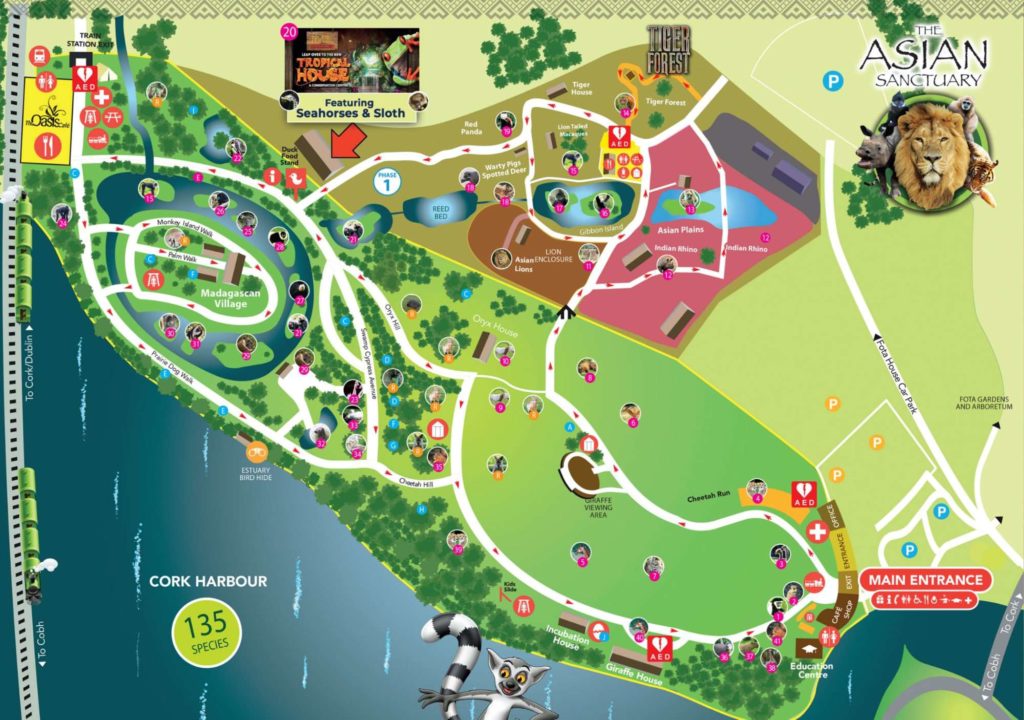 Website: https://www.fotawildlife.ie/ 
Address: Fota Wildlife Park, Fota, Carrigtwohill, Co. Cork, T45 CD93
Phone: +353-21-4812678 
Email: [email protected] 
Fota Wildlife Park is a 100-acre park with a beautiful garden that covers 60 acres. You can see amazing animals from all over the world, like kangaroos and lemurs, up close and personal.
One of the highlights is the Asian Sanctuary, where you'll see majestic Asian lions, tigers, and other captivating creatures. The park is also important for preserving endangered species through breeding programs.
Fota Wildlife Park offers a unique and unforgettable experience. You and your date can enjoy the park together, see animals being fed, and have fun on the giraffe slide and playgrounds.
Once you've had a great time at Fota Wildlife Park and seen all the cool animals, you can take it easy with a picnic or relax in rest areas. There's also the option to end your day on a high note by heading to the Oasis restaurant for a delicious meal. 
Pro Tip:

Enjoy a day trip by taking the train from Cork's Kent Station to Fota Wildlife Park. The train ride lasts for 13 minutes and offers a beautiful view of the Irish countryside. The train stops right inside the park.
English Market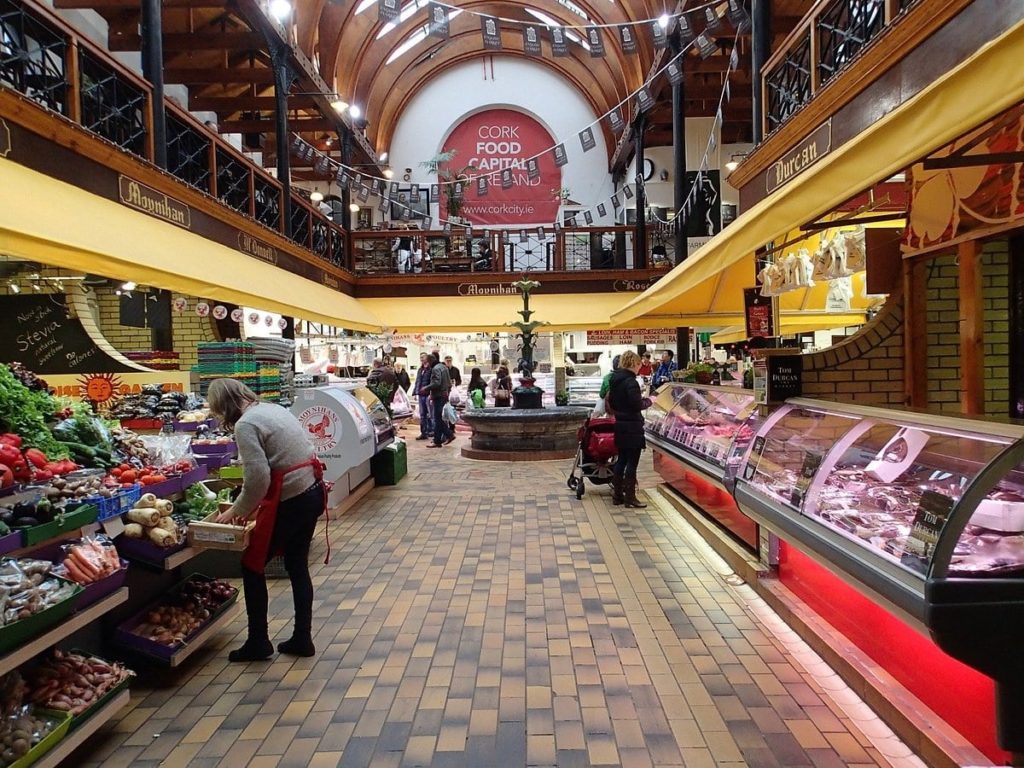 Address: Grand Parade, Centre, Cork, Ireland
Phone: +353-21-4812678 
Email: [email protected] 
The English Market is a historic indoor market in the heart of Cork city, where you can find a variety of fresh and local produce, artisan goods, and specialty foods. It is one of the oldest and most famous markets in Ireland, dating back to 1788.
It's a great dating spot where you can walk around together, trying different tasty foods like cheese, chocolate, seafood, and pastries.
Later, you can use some of the ingredients to cook a romantic meal. The market is full of colors and friendly sellers who can tell you about their products.
It's a good dating spot because it's lively and relaxed, and you can experience the market's sights, sounds, and smells. You can also try new foods and discuss your favorites with your partner.
Pro Tip:

For a special treat, go to the Farmgate Café on the upper floor. They serve delicious meals made with fresh market ingredients, and you can enjoy a beautiful view from the balcony. 
The Crawford Gallery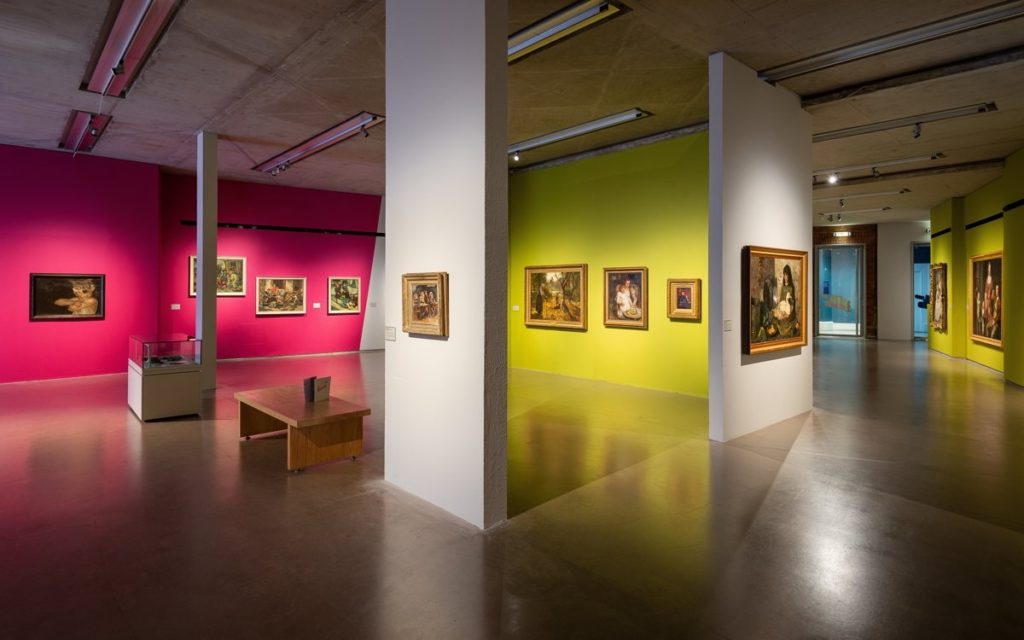 Website: https://crawfordartgallery.ie/ 
Address: Emmett Place, Cork, Ireland, T12 TNE6
Phone: 021 480 5042 
Email: [email protected]
Operating Hours:
Monday to Wednesday – 10 AM to 5 PM
Thursday – 10 AM to 8 PM
Friday to Saturday – 10 AM to 5 PM
Sunday & Bank Holidays – 11 AM to 4 PM
Crawford Gallery is a lovely place in Cork city, where couples can enjoy romantic exploration of more than 4,000 artworks, ranging from paintings and sculptures to videos and photos.
The Crawford Gallery, formerly a Custom House and a school, showcases the beauty and diversity of art by famous people like Harry Clarke, Jack B. Yeats, Picasso, and Andy Warhol.
They even have copies of old Greek and Roman sculptures. There are also changing exhibitions with new artists and stories from history.
The gallery doesn't just show art – they also have talks, workshops, tours, and performances.
Pro Tip:

When you and your partner get  hungry, you can enjoy local food at the Crawford Gallery Café, which is located in the same building as the art gallery. And don't forget the shop, where you can buy books, prints, cards, jewelry, and souvenirs.
The Glasshouse at The Montenotte Hotel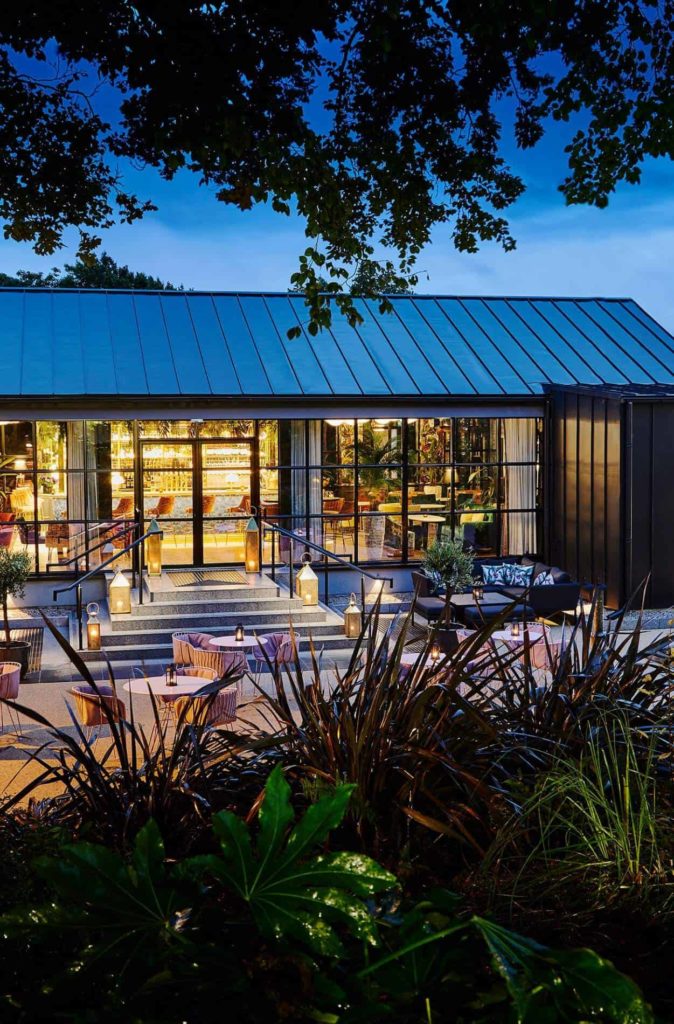 Website: https://www.themontenottehotel.com/dining/the-glasshouse/ 
Address: Middle Glanmire Road, Montenotte, Cork City, Ireland, T23E9DX
Phone: 353 (21) 453 0050 
Email: [email protected] 
Operating Hours: Thursday to Sunday – 4 PM until late
The Glasshouse at The Montenotte Hotel is a beautiful rooftop bar with amazing views of Cork city. It's a stylish and classy place to have fun with your partner, trying special garden-inspired cocktails and enjoying live music on weekends.
They also serve a delicious afternoon tea with sweet and savory treats. The rooftop experience is luxurious with great service and a lovely pink terrace.
The Glasshouse is a perfect dating spot because it has a lively and relaxed atmosphere. You can enjoy the city's sights, sounds, and smells while discovering new tastes together.
Pro Tip:

Check out the Panorama Bistro & Terrace at The Montenotte Hotel, which also provides fantastic views and has a full a la carte menu available every day.
Best Outdoor Dating Spots
Cork offers a variety of outdoor date spots, from the scenic Cork Harbour and the historic Head of Kinsale to the adventurous Dursey Island Cable Car.
Cork Harbour

A sunny day in Ireland is a perfect opportunity to explore Cork Harbour, a historic and scenic part of the Irish coast. You can join a tour that will take you on the water and show you different sights of county Cork.
You might see Cobh, a charming town, or Blackrock castle, an ancient fortress that protected the harbour from pirates and invaders. You will also enjoy the sun on deck, but remember to apply sunscreen!
Cork Harbour is also a great place to see some amazing marine wildlife, especially bottlenose dolphins. Many people are not aware that there is a pod of them living in the harbour.
In the autumn and winter, you might see whales, and in the summer, there are dolphins and basking sharks. Even if you don't spot these rare animals, you can still see seals, seabirds, and beautiful views of the Cork coastline.
Pro Tip:

One place to visit nearby Cork Harbour is Spike Island, , an old prison island turned into a museum and historic place. You can catch a ferry from Cobh or Cork city and discover the island's history, which goes back more than 1,300 years.
Head of Kinsale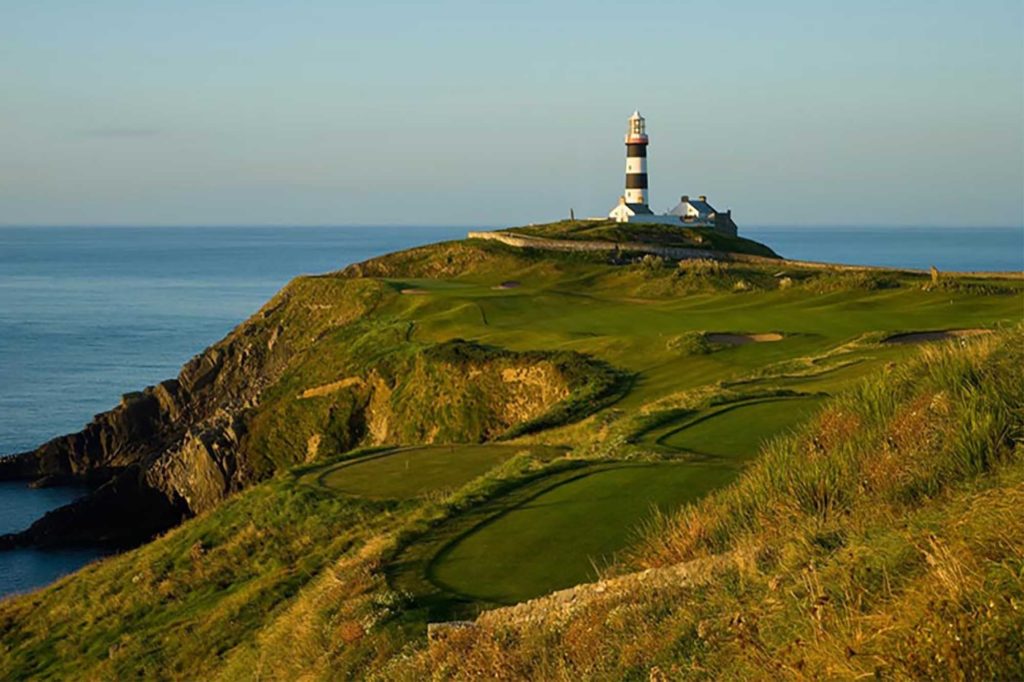 Address: Downmacpatrick, Co. Cork, Ireland
Head of Kinsale is a headland that stretches 3 km into the Atlantic Ocean, offering breathtaking views and a chance to learn about the area's fascinating history and culture.
Couples can visit the Old Head Signal Tower, which was built in 1805 to protect against potential invasions. Now, it houses a museum that tells the tragic story of the Lusitania, a ship sunk by a German torpedo in 1915 near the headland.
Walking hand-in-hand along the cliff's edge, couples can enjoy the beautiful scenery, wildlife, and plants. They can take a leisurely 6 km walk on the Old Head of Kinsale Loop, where they'll find a fort, a lighthouse, and a charming golf course.
As you explore the history and beauty of Head of Kinsale, it becomes a perfect place to deepen your connection and ignite the flame of love. This remarkable dating spot offers a mix of romance, adventure, and discovery.
Pro Tip:

The Speckled Door Bar is a cosy and lovely pub near the headland, where you can savour a drink or a snack, and watch the sea and the beach. You can also enjoy live music on weekends at the pub.
Dursey Island Cable Car
Website: https://www.durseyisland.ie/cable-car-timetable.html 
Ireland's only cable car, it soars 250 meters above the Atlantic Ocean, providing breathtaking views of the ocean, cliffs, and wildlife. Couples can enjoy a 10-minute gliding experience and may spot dolphins, whales, seals, or seabirds.
On Dursey Island, despite the lack of shops or restaurants, there's natural beauty and historical wonders to explore. The island's tranquility, with few permanent residents and no cars, offers a perfect escape from mainland life.
Couples can enjoy leisurely walks on scenic trails and visit charming villages. They can also marvel at the ruins of O'Sullivan Beara's castle and the lighthouse.
The Dursey Island Cable Car fosters romance and adventure, allowing couples to share nature's wonders. Exploring the island's culture unveils a tale of resilience and thriving despite its remote isolation.
Pro Tip:

Always check their website to get updates on the car cable timetable.

Before you go, check the weather and tide conditions, as they can affect the cable car operation. Remember to bring snacks and drinks with you since there are no places to buy them on the island.
Most Romantic Dining Dating Spots
The Castle Café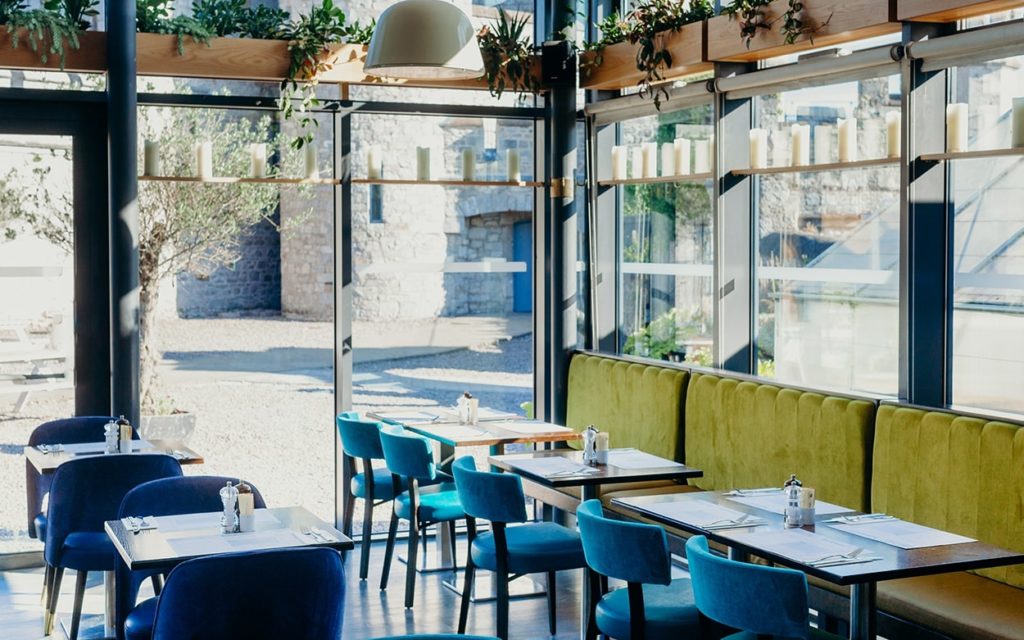 Website: https://www.castlecafe.ie/ 
Address: Cas­tle Café Black­rock Cas­tle, Black­rock, Co Cork, Ireland
Phone: +353 21 435 7911
Email: [email protected] 
Operating Hours:
Monday & Tuesday – Closed
Wednesday to Saturday – 10 AM to 9 PM
Sunday – 10 AM to 7 PM
Open Bank Hol­i­day Mon­days – 10 AM to 3 PM
The Castle Café is a charming and romantic spot in Cork, located in the historic Blackrock Castle grounds overlooking the River Lee. It offers delicious food made from local ingredients with global flavors.
You can also explore the Blackrock Castle Observatory, a science center and museum, for a unique experience. Learn about the universe, the castle's history, and enjoy interactive exhibits together.
To make the date even more special, you can sit on the café's terrace or garden, enjoying the peaceful river views and the castle's beauty. Watch boats, birds, and the beautiful sunset while creating memories with your partner.
Pro Tip:

Visit their website or social media to find out about their events and offers, such as live music, quiz nights, wine tastings, and themed dinners. They also have a loyalty card program, allowing you to earn points and rewards with each visit.
Mutton Lane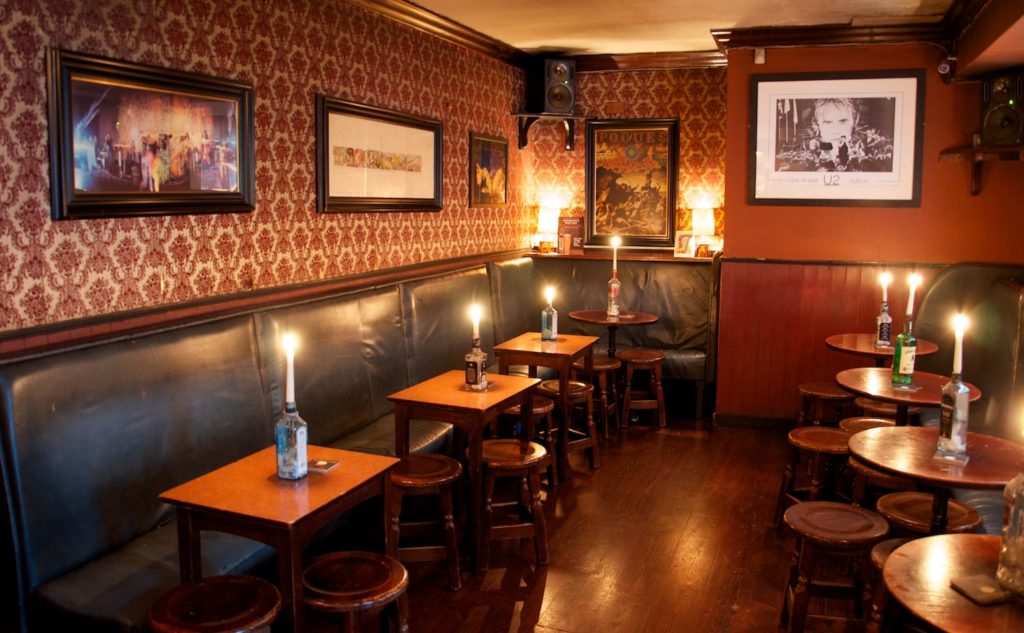 Website: https://www.facebook.com/mutton.lane/ 
Address: 3 Mutton Lane, the laneway into the beautiful English Market off Patricks Street, Cork, Ireland
Phone: +353 21 427 3471
Mutton Lane is a lovely and old pub in Cork city, great for couples on a date. It has a warm and inviting atmosphere that takes you back in time.
The pub is beautifully decorated with candles, fairy lights, and stained glass windows, along with antique mirrors and a cozy fireplace. Inside, you'll find a piano and books and board games to enjoy together.
For couples looking to make special memories, Mutton Lane offers a variety of experiences. You can try craft beer, cider, Guinness, whiskeys, and gins.
They also serve delicious cheese, olives, and nuts to go with your drinks.The pub hosts live music and poetry readings, creating a creative and expressive environment.
Pro Tip:

If you're looking for a quiet and cosy spot to enjoy your drink, you can head to the back room of the pub, which has a fireplace, a piano, and a collection of books and board games. You can also play some chess or checkers with your partner, or read some poetry or stories.
Cask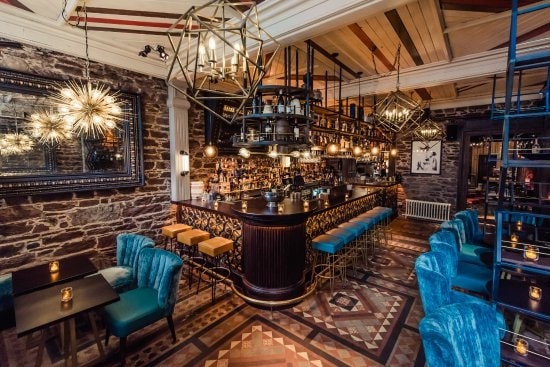 Website: https://caskcork.com/ 
Address: 48 Maccurtain Street, Cork, Ireland
Phone: 021-4500011
Email: [email protected]
Operating Hours:
Monday to Friday – 4 PM to 11 PM
Saturday – 2 PM to 12:30 PM
Sunday – 4 PM to 10 PM
Cask is a trendy and cosy spot for dates in Cork city, where you can enjoy creative and seasonal food and drinks. The place has a vintage charm, as it was formerly an antique shop, and it often hosts live music and art events.
Cask offer unique and exciting cocktails that change every 12 weeks according to different themes. You can also ask the bartenders to create personalized drinks for you, based on your preferences and mood.
The food there is delicious, with small plates or big platters from different culinary styles. They have cheese, charcuterie, and tasty desserts to share.
Inside, Cask has a romantic atmosphere with soft lights, vintage furniture, a cozy fireplace, and nice music. If you like the outdoors, there's a terrace and a beautiful garden with flowers.
Pro Tip:

Since the drinks change every 12 weeks based on exciting themes and ingredients, be adventurous and try something new from their evolving cocktail menu.